Vote: What were the best plays from the first half of the MLB season?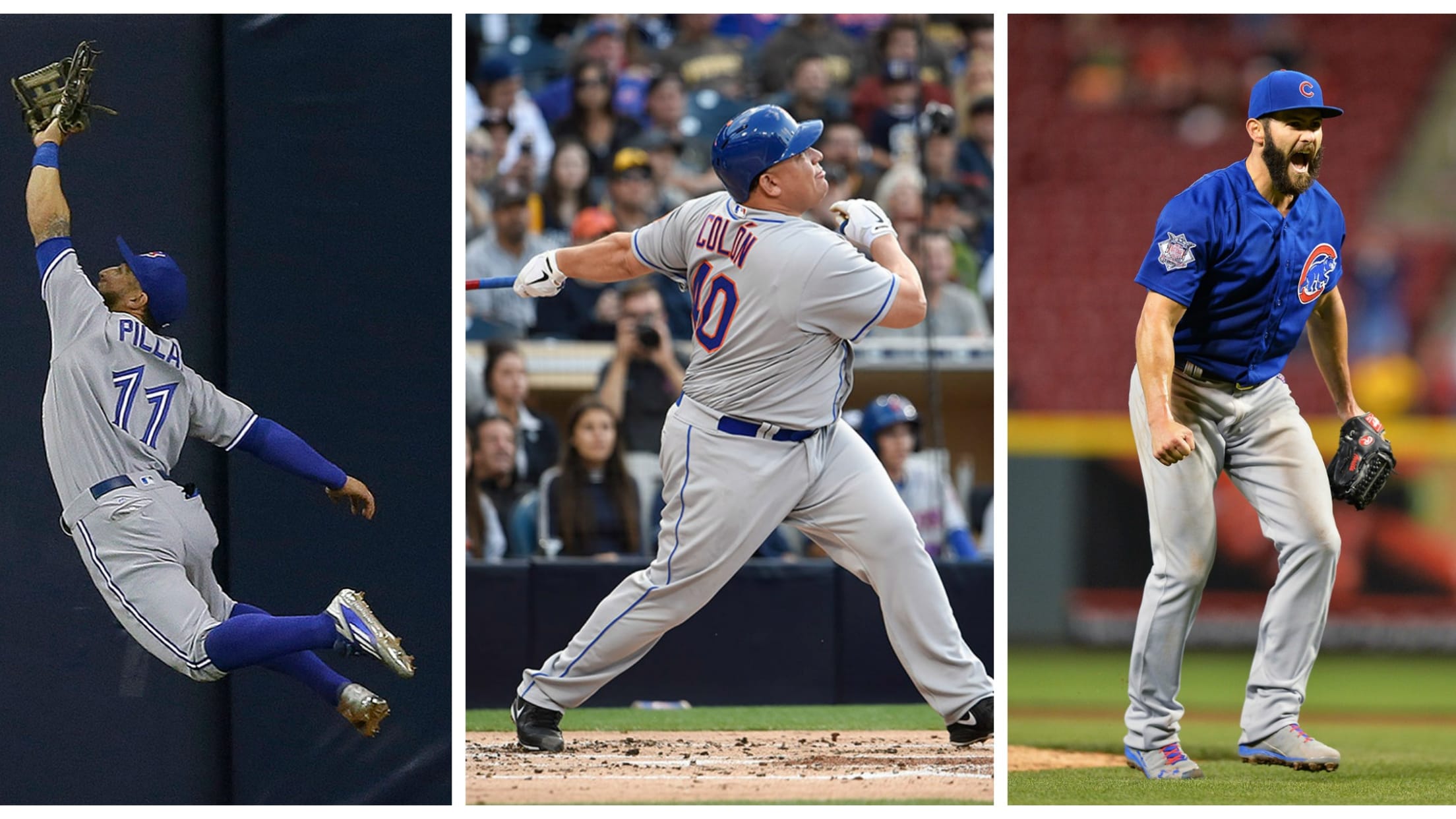 Can you believe it? The 2016 All-Star Game presented by MasterCard is over, and that means that so is baseball's first half. So many things happened in the first 14 weeks of the season.
Every Monday this season, we asked you to vote for your favorite plays. We pulled the top four vote-getters in every category, and now it's time to choose the best moments of the season so far.
Best first-half offensive play
A whole atlas of emotional journeys: Trevor Story's first home run, Bryce Harper's 100th homer, Ichiro's record-setting 4,257th career hit and Bartolo Colon's very first career home run.
Best first-half defensive play
An Alcides Escobar sliding play, a Kevin Pillar catch, a quick-thinking toss from Francisco Lindor and the first of what seems to be many White Sox triple plays.
Best first-half pitching performance
The season's first taste of Clayton Kershaw, Jake Arrieta's no-hitter, Vince Velasquez's 16K game and oh, that time Max Scherzer joined history and struck out 20. All early in the season, because batters were still warming up, right?
Best first-half oddity
Dugout shenanigans, pitcher-vs.-pitcher carnage and some foul ball fun. Because sometimes -- often -- baseball can be weird.