Pigeons took over Game 4 of the NLDS, but this isn't the first time for the Nats
There were a few extra "players" on the field during the Nats' 5-0 win over the Cubs in Game 4 of the NLDS presented by T-Mobile on Wednesday. The Nats took their positions on defense, but in between Ryan Zimmerman and Daniel Murphy, several pigeons perched on the field -- and they looked like they were too comfortable to move.
After the first inning, Murphy was spotted running among the birds in what became a majestic GIF:
MLB.com's Mark Feinsand was worried the pigeons could be a distraction as they parked themselves in between first and second base.
Seriously, how are Zimmerman and Murphy able to concentrate? I'd be looking behind me every five seconds. pic.twitter.com/cFh6Qx25rv

— Mark Feinsand (@Feinsand) October 11, 2017
And then they began flocking around Cubs shortstop Addison Russell …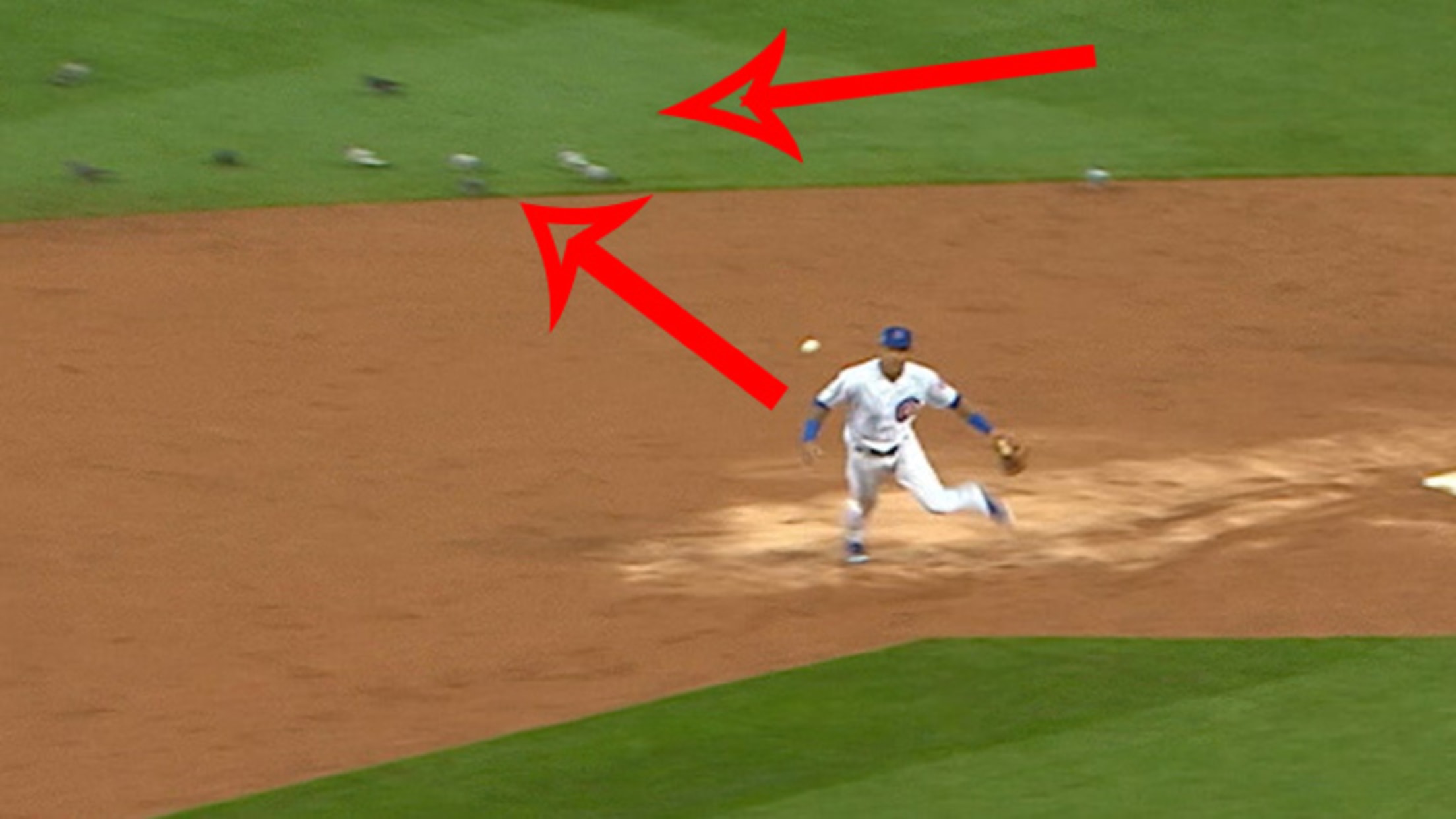 But perhaps these pigeons were related to #RallyPigeon -- a bird whose stubborn ways helped create a win for the Nats earlier this year. Only time will tell.
Tune in to Game 5 of the NLDS, Thursday at 8 p.m. ET on TBS.
Teams in this article:
Players in this article: