Watch Chad Kuhl, ever so cool, casually snag a foul ball headed for the Pirates trainer
Chad Kuhl is cool. First off, it's his last name. Secondly, he's a pitcher in Major League Baseball. Third, look at this picture. Look how cool he looks: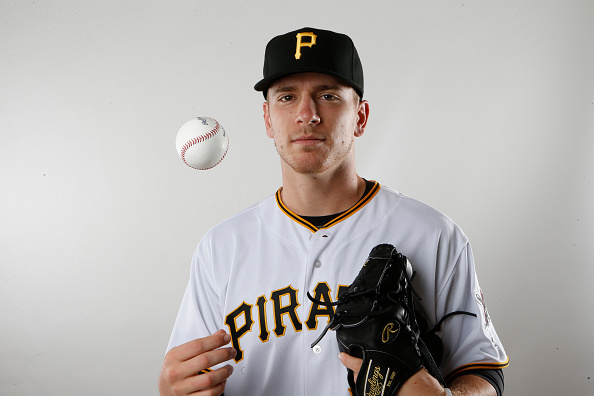 And during Tuesday's Brewers-Pirates game, Kuhl lived up to his name once again. Keon Broxton smacked a ground ball toward the Pittsburgh dugout -- headed straight for team trainer Todd Tomczyk. Luckily for Tom, Chad Kuhl was there ... ever so cool.
I think we finally have an answer for Andre 3000.
Matt Monagan writes at night for Cut4. In his spare time, he travels and searches Twitter for Wily Mo Pena news.
Teams in this article:
Players in this article:
Topics in this article: