Watch a very well-behaved golden retriever bring some MiLB umpires fresh bottles of water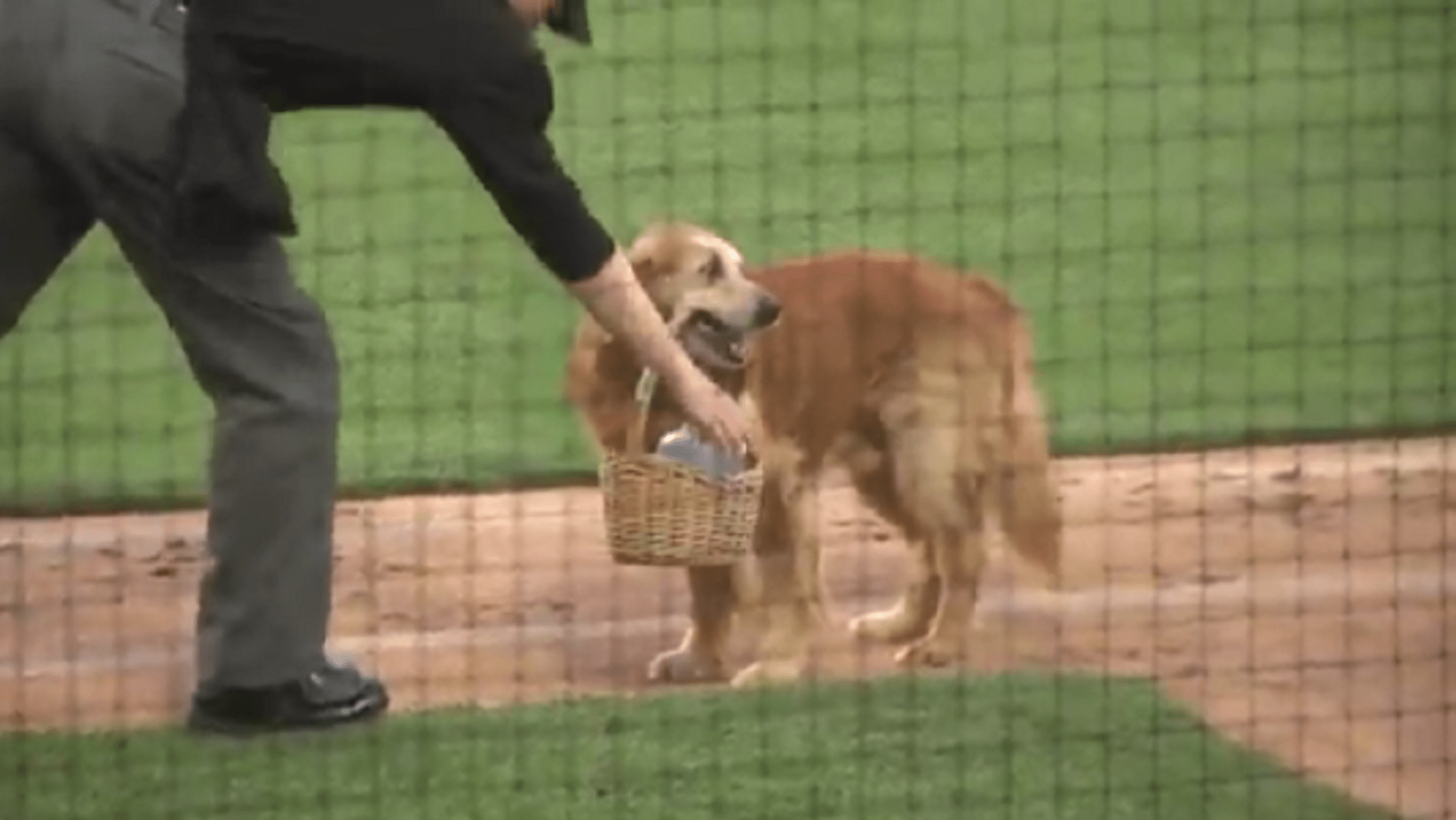 Meet Jake the Diamond Dog, perhaps the most well-trained golden retriever you've ever seen (with apologies to your Aunt Donna's pup). For years, Jake has worked hard at earning a reputation as A Very, Very Good Boy, and his goodness was on full display in Monday night's game between the Fort Wayne TinCaps (the Padres' Class A affiliate) and the South Bend Cubs.
You know how umpires receive fresh bottles of water throughout the game in order to stay hydrated? It's usually brought out to them by a ballboy or ballgirl or team employee, somebody of that nature. But the umpires in Monday's game got a special treat: Jake the Diamond Dog came out with his water bottles in a basket that he circulated around the infield. After doing his duty, Jake received some affection because all dogs deserve love, but especially ones that do that: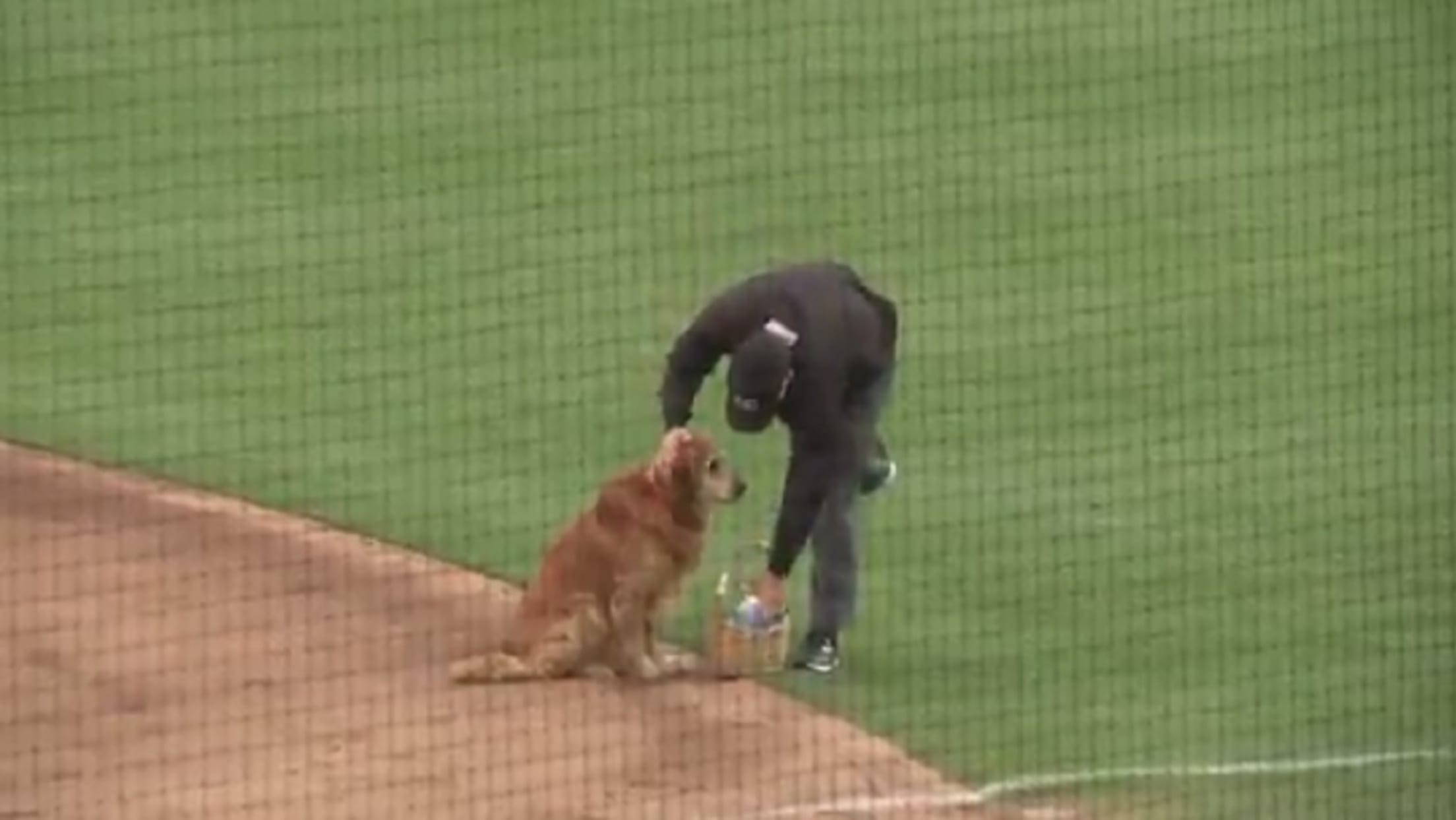 The whole scene was impossibly precious:
Jake the Diamond Dog is at the @TinCaps game, and he's still amazing.

cc: @Lana pic.twitter.com/nB4bpRO8Z3

— Zach Groth (@Zach_ABC21) June 27, 2017
For a few years now, Jake has entertained the masses at Minor League ballparks around the country, doing his water-delivering with gusto, serving as an honorary batboy and other fun activities at the game.
Who's a good boy? Jake's a good boy. A very good boy.
Want more Jake the 💎 🐶 awesomeness?! Here's more Jake the Diamond Dog awesomeness! #MiLBIsFun pic.twitter.com/DlvtSaApaH

— Fort Wayne TinCaps (@TinCaps) June 27, 2017