The story of Jon Lester's first-ever home run should be taught in kindergarten classrooms
It's been a couple of years since I read "The Little Engine That Could," but I remember something about a mountain and "I think I can, I think I can." According to its Wikipedia page, "the story is used to teach children the value of optimism and hard work."
Well, apologies to the Little Engine, but its tale of triumph as a childhood metaphor for perseverance has been supplanted by Jon Lester and his Spring Training home run.
Ladies and gentlemen, before Wednesday's Cactus League matchup with the Rockies, Jon Lester had never hit a home run before, ever -- not during the regular season and never during Spring Training, either. I mean, he just recorded his first Major League hit last July.
But look at that. Lester, against all odds and all doubters, hit a two-run, opposite-field home run in the Cubs' 10-0 win. Having already grounded out earlier in the game, he held his bat steady, reached deep inside himself, to the very core of his being, and thought, I can do this. And so he did.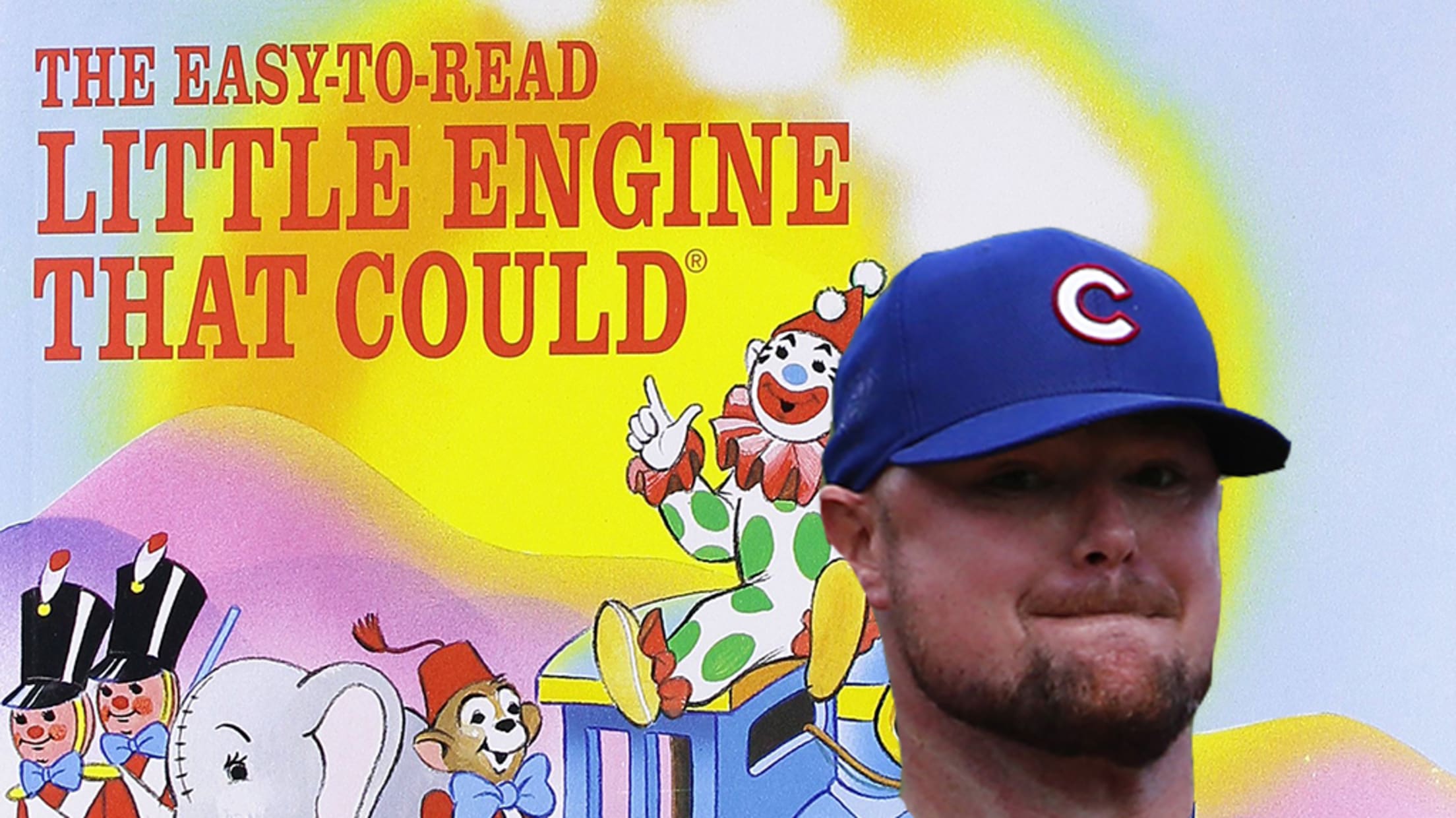 And on top of that, Lester pitched five innings, gave up one hit and struck out 10. If that isn't a story worthy of kindergarten classrooms around the world, I don't know what is.
Teams in this article:
Players in this article: