Kelsie Whitmore makes history as she collects her first hit with the Sonoma Stompers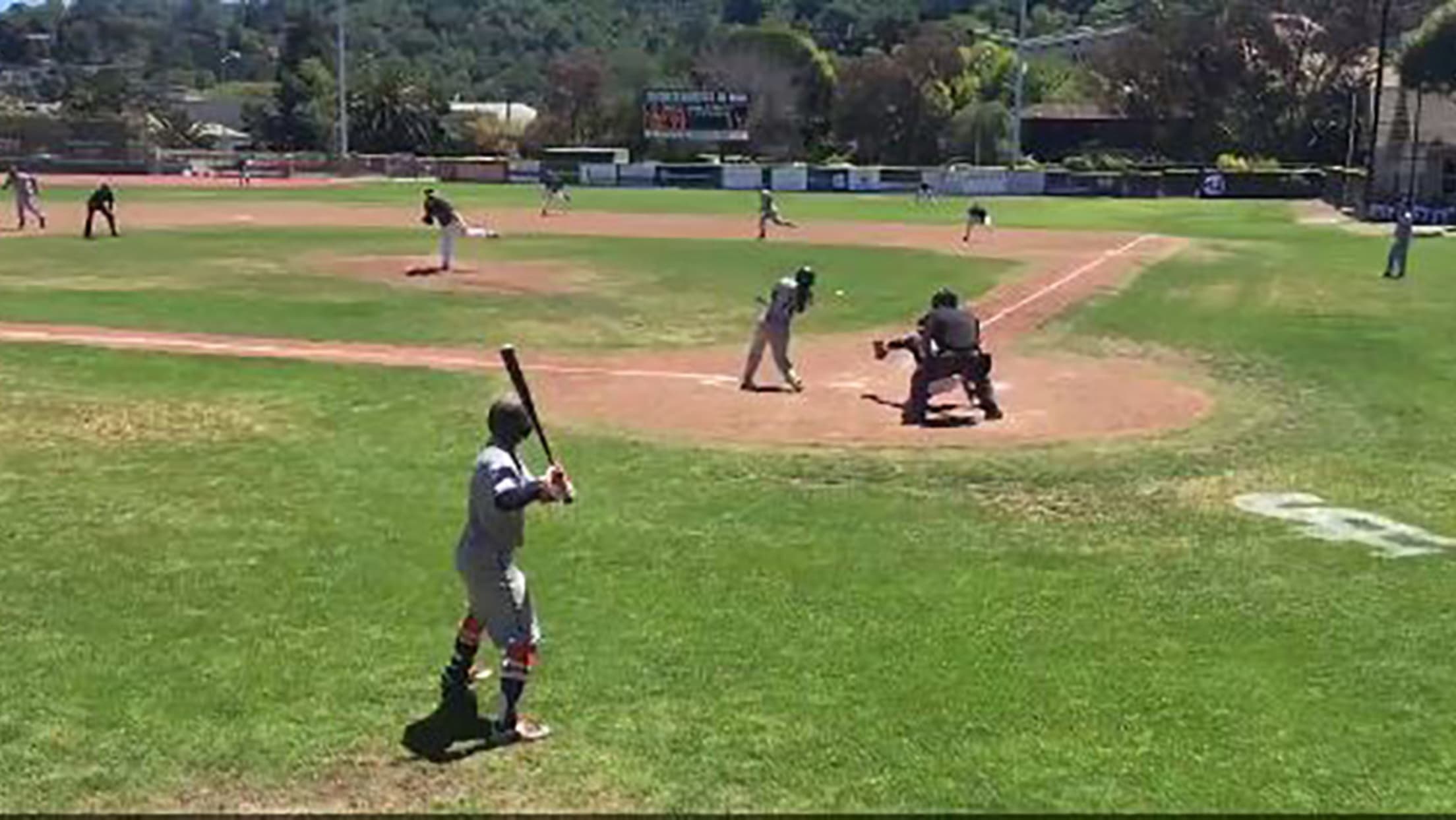 (Clair, Michael)
When the indpendent Sonoma Stompers signed two US Women's National Team members to play for the team earlier this month, GM Theo Fightmaster assured us that it wasn't just a stunt to sell more tickets -- they really wanted to give women a chance to not only play against men, but receive professional coaching.
That idea paid off on Wednesday. After being away from the team the last few weeks, Whitmore was playing in her first game since July 2. There was no rust, though. Facing the the San Rafael Pacifics, and with her Mom and Dad in the crowd, Whitmore lashed a single past the first baseman for her first professional hit:
Here's a look at Kelsie Whitmore's first hit as a professional. #history #trailblazer pic.twitter.com/tMg9FhJ0ai

— Sonoma Stompers (@SonomaStompers) July 20, 2016
While Whitmore was excited to get her first hit, she told MLB.com in a phone call after the game that "A lot of the guys were asking why I wasn't jumping up and down. My thought process was "That's just one hit. I need more."
Thanks to teammate Joel Carranza, her parents are also in possession of the ball. "He ran up to the umpire and got the ball and gave it to my Dad." It's that kind of support that is teamwide.
"A lot of the guys help me on and off the field," she said. "It seemed like they were more excited for my first hit than I was. [Carranza] came up and gave me a hug and said I'm proud of you.' [Pitcher Mike Jackson] told me today 'I want a hit out of you.' and I said 'Alright, I'll try and get one for you.' And when I ran out to left field, our bullpen started clapping for me. They're super supportive. They're great guys and I love playing with them."
While Whitmore is looking to collect more hits, she's set to make make another first on Friday night when she takes the mound. While her fellow USWNT and Stompers teammate Stacy Piagno has already appeared on the mound for the Stompers this summer, Whitmore's batterymate will be another USWNT player in Anna Kimbrel. That's right, the Stompers are set to have the first all-female battery in pro baseball since the All-American Professional Girls Baseball League in World War II.
Excited to announce that I will be joining @StacyPiagno & @KelsieWhitmore w/ the @SonomaStompers #dreamsdocometrue https://t.co/hEiMWHkegf

— Anna Kimbrell (@ACK_47) July 14, 2016
While Whitmore, Piagno and Kimbrel won't be with the Stompers much longer this summer, you'll have another reason to cheer for them in the fall. The USWNT will be on their way to South Korea to take part in the World Cup this September.