Matt Harvey went on Late Night with Seth Meyers and revealed which NL hitter is his 'Bane'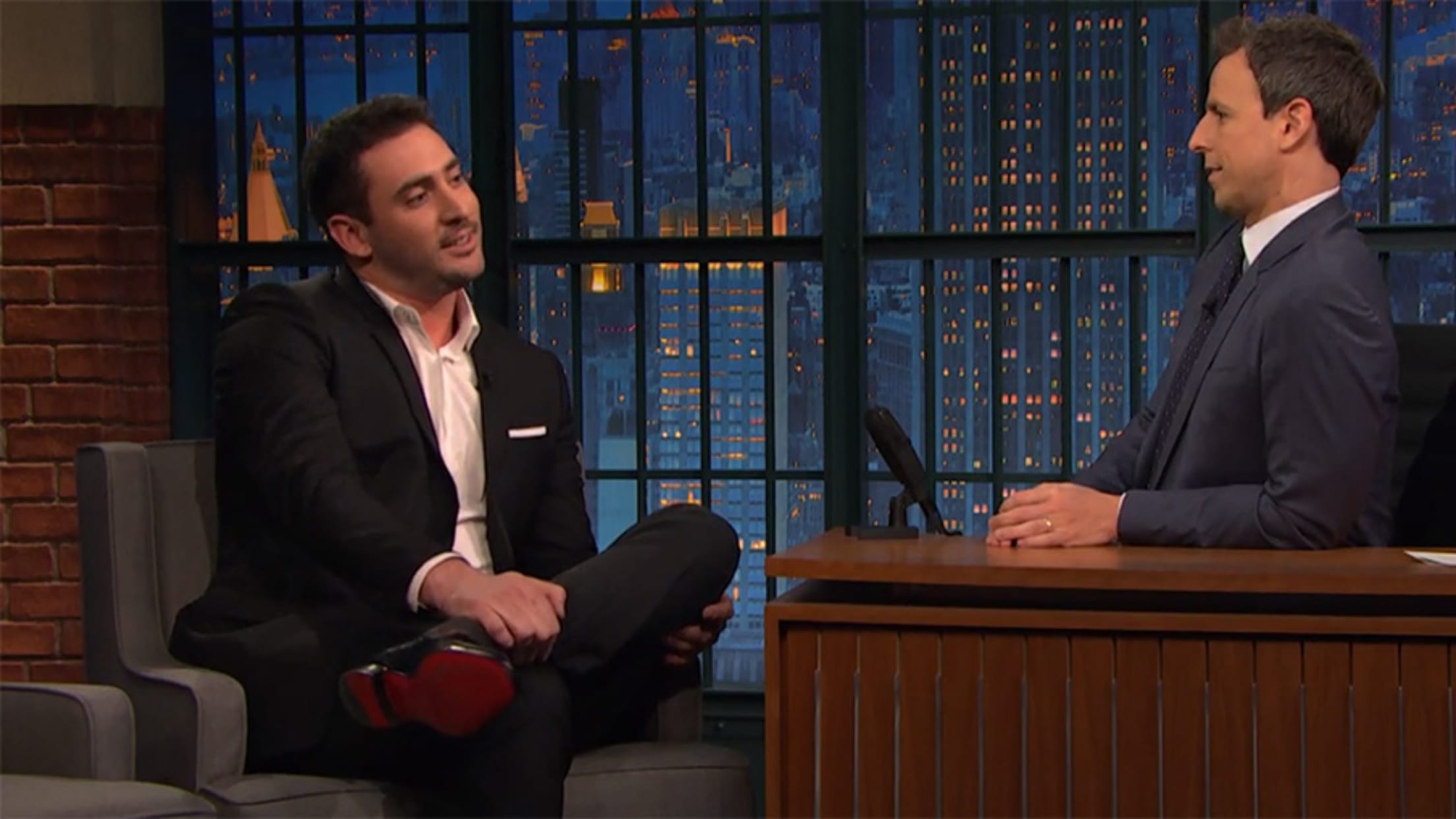 Heroes are defined by their villains. Who is Superman without Lex Luthor, the Fantastic Four without Dr. Doom? If not for the Joker, Batman would just be a dude LARPing around Gotham in the middle of the night.
So, Matt Harvey went on Late Night with Seth Meyers Wednesday night and answered the question all of New York -- and MLB, for that matter -- has been asking itself since the Mets' ace was christened the Dark Knight.
It feels like #HarveyDay in Studio 8G with @Mets pitcher @MattHarvey33 on #LNSM tonight! pic.twitter.com/NhY923dCFb

— Late Night with Seth Meyers (@LateNightSeth) February 4, 2016
After discussing New York Fashion Week and preparations for the upcoming season, Meyers asked the important question: If Harvey is the Dark Knight, which National League hitter is his Bane?
Harvey revealed his arch-nemesis:
"I was actually not even in the big leagues yet, and I went to Spring Training, and Jayson Werth of the Nationals hit one of the biggest, longest home runs I have ever seen. It still has not landed yet. I would probably say that Jayson Werth is my Bane."
One infinite home run aside, Harvey isn't doing too shabby against his Bane in MLB -- Werth has batted .211/.286/.263 with 11 strikeouts against the Dark Knight in his career. For now, it seems, the city of Gotham remains safe.
Hanging with @LateNightSeth tonight. #LNSM pic.twitter.com/esoGzJq7ri

— Matt Harvey (@MattHarvey33) February 4, 2016
Meyers and Harvey also discussed Jacob deGrom's flowing locks, Yoenis Cespedes' love of Maryland crab and Harvey's appreciation of music, writ large.
"I love music -- music has been something I've listened to my entire life," Harvey said.
Meyers: "I like that you had to say that you've listened to music your entire life. As if you've been like, 'Have you heard about music? I'm just 26 so I just heard about it.'"
Teams in this article:
Players in this article: