This play at first base between Aroldis Chapman and Francisco Lindor was as close as can be
What's the shortest span of time you can think of? A second? A millisecond? The unquantifiable, infinitesimal time it took for a single fleeting thought to fire from one neuron to another as you watched the Cubs top the Indians, 9-3, in Game 6 of the World Series?
Take that last one, and we're getting close to the margin by which Aroldis Chapman got to first base before Francisco Lindor in the seventh inning on Tuesday night.
With two outs in the seventh, Lindor hit a dribbling grounder between first and second base. Anthony Rizzo fielded it and quickly tossed to Chapman, who sprinted over from the mound to cover, stepping on the bag just -- just -- before Lindor. It was the difference between Mike Napoli heading to the plate with the bases loaded in a five-run game, and the end of the inning. And it was about as close as a play at first can be.
It was so close, in fact, that Lindor was originally called safe -- because to anyone watching it in real time, he looked safe. Only when watching the replay was it apparent that Chapman got there first by a sliver, and the call was overturned: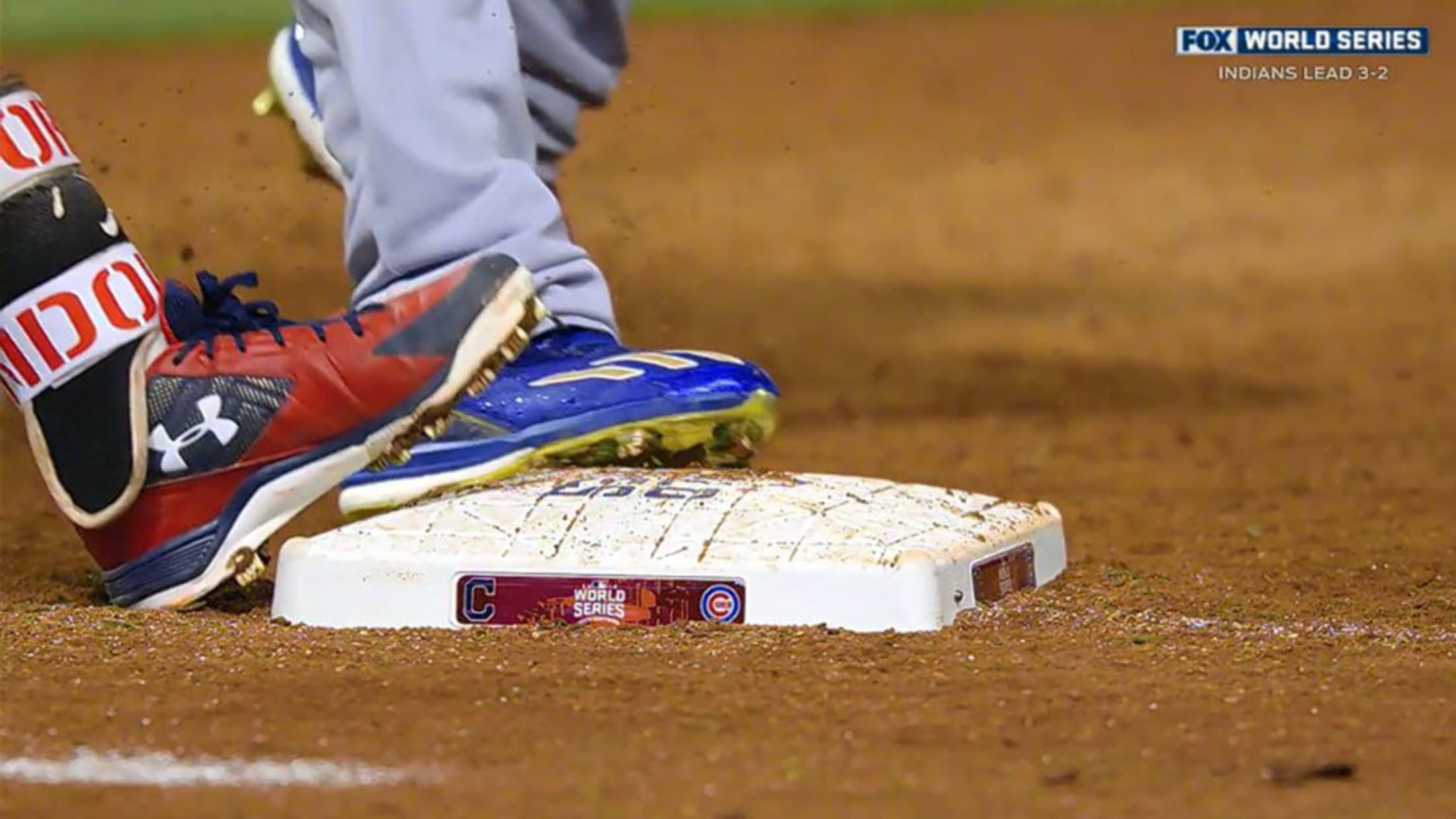 We don't want to force any metaphors onto a World Series that's headed to Game 7 between two clubs with long championship droughts, but if you're looking for one -- well, there it is.
Watch to see how many close calls come up in Game 7 on Wednesday, 7 p.m. ET air time | 8 p.m. ET game time on FOX.
Teams in this article:
Players in this article: