Watch the Giants stage a four-run rally under a brilliant cellphone light show
The Giants were already up 4-2 on the Rockies in the bottom of the seventh inning of Friday's game at AT&T Park. They didn't necessarily need any more runs with Brandon Belt up at the plate and Denard Span on first, but it wouldn't hurt. And as Belt's at-bat rose to 10, 11, 12 pitches, Giants fans got more and more into the idea of a big rally.
By the time Belt laced a line drive into the gap on the 13th pitch, the entire crowd had inexplicably, and quite beautifully, lit up the night with a chorus of cellphone lights:
Quite distracting for reliever Jake McGee.
But it made Span, who scored from first on Belt's double, look like a rock star coming off the stage as he crossed home plate.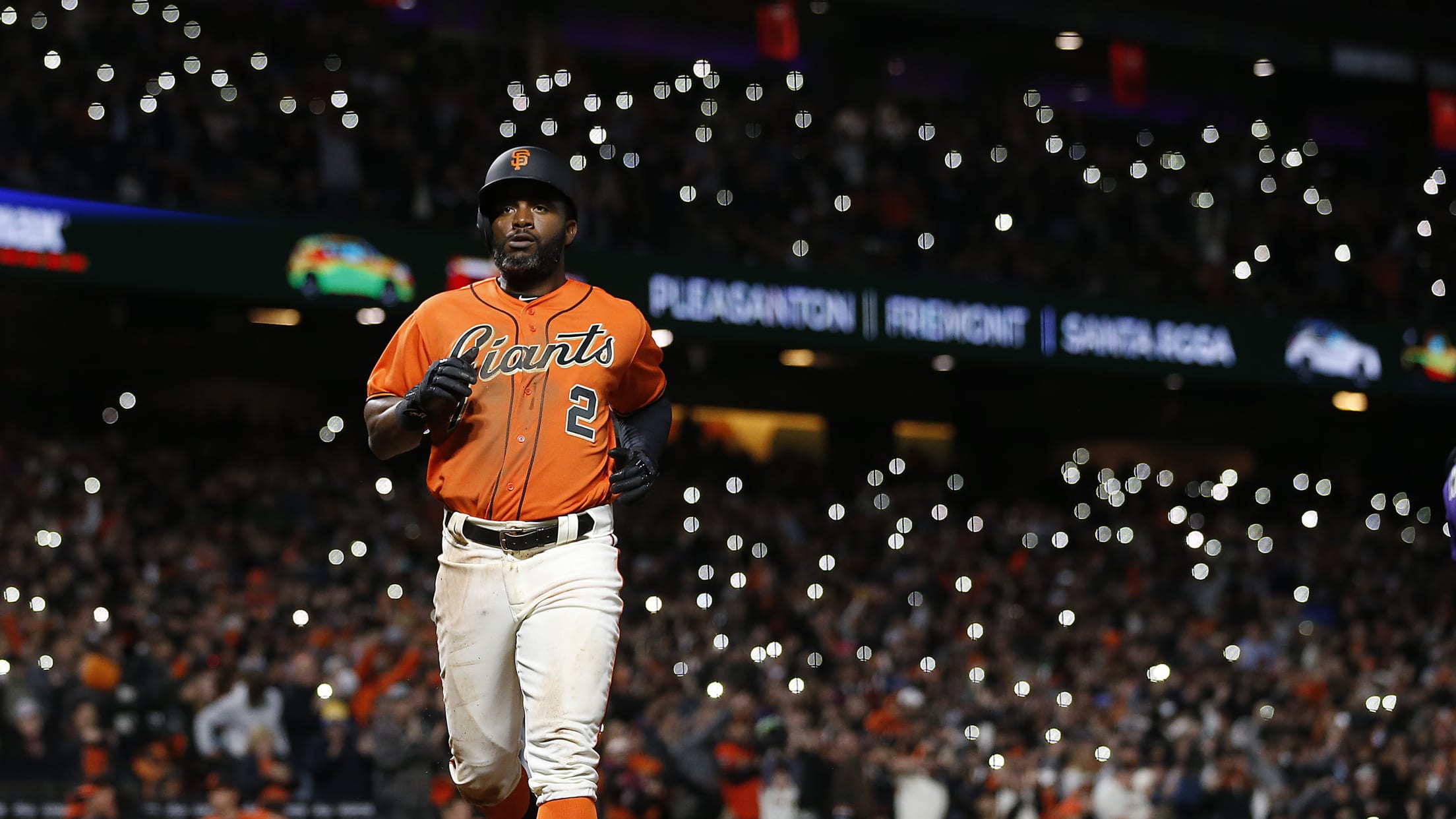 The light show reportedly continued during the Giants' entire four-run rally, helping them to an 8-2 win. We're also guessing the ballpark remained illuminated during AT&T's eighth-inning anthem:
Teams in this article:
Players in this article: