Korea's Kim Sang-su pulled off a bat flip that was less of a flip and more of a magic trick
(Clair, Michael)
Bat flips aren't too hard, it's the hitting a ball that deserves a bat flip that's difficult. Unless you're the Samsung Lions' Kim Sang-su, that is. The KBO infielder has not only been spending some time in the cage, he's also been practicing his magic tricks. Because when he hit a three-run jack on Thursday night, the bat seemed to simply disappear.
MyKBO's down by nine, 3-run home run of the day featuring Samsung's Kim Sang-su pic.twitter.com/IOh5w1Wmto

— Dan Kurtz (@MyKBO) September 1, 2016
That must be why he's got the white batting gloves on. You know, to really sell his role as shortstop/birthday magician.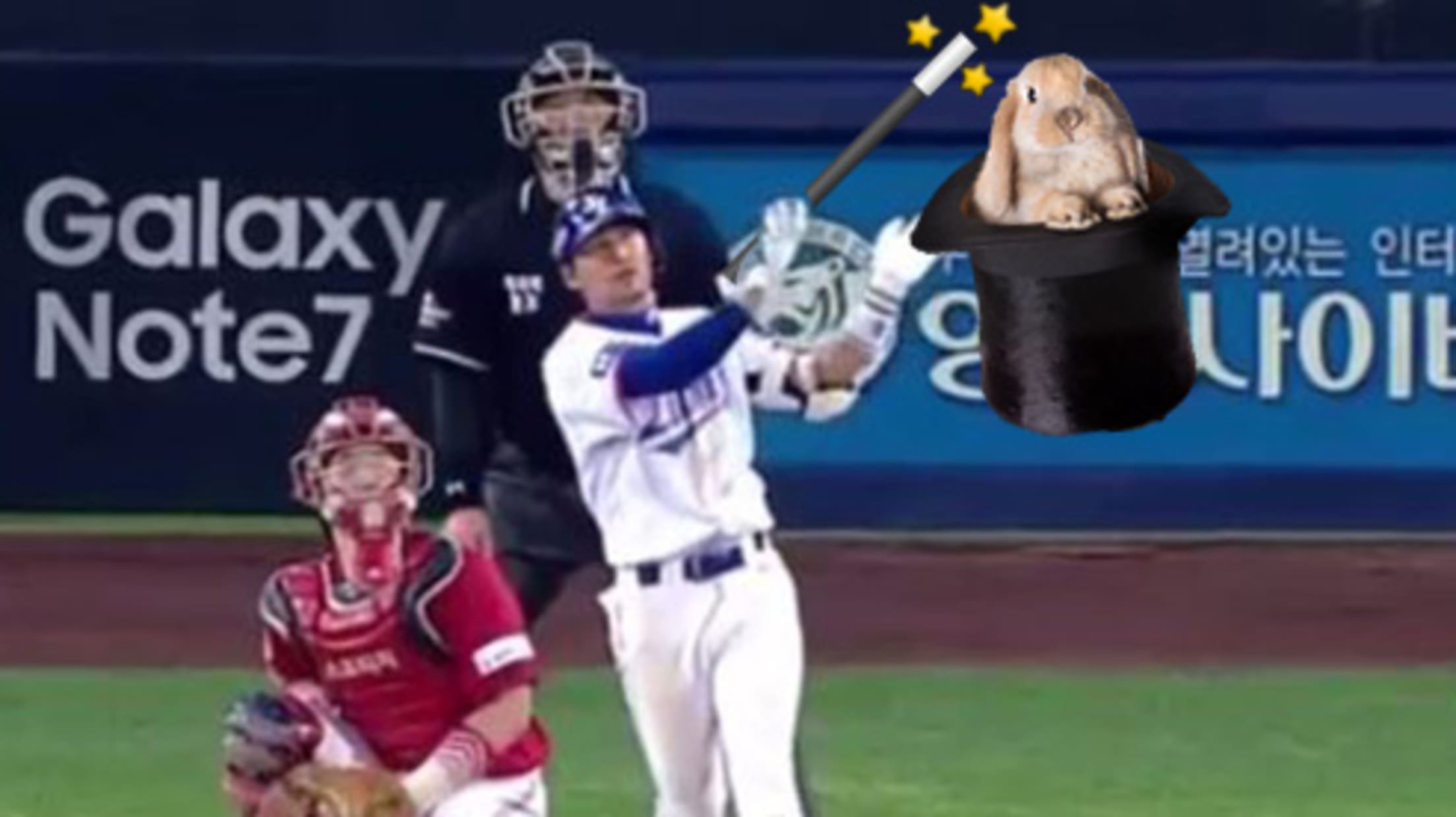 Of course, this was a three-run home run with his team trailing by nine runs. If he really was a magician, his team probably would have asked him to make the deficit disappear.