Just how well does Josh Hader have to pitch to win the NL Cy Young Award?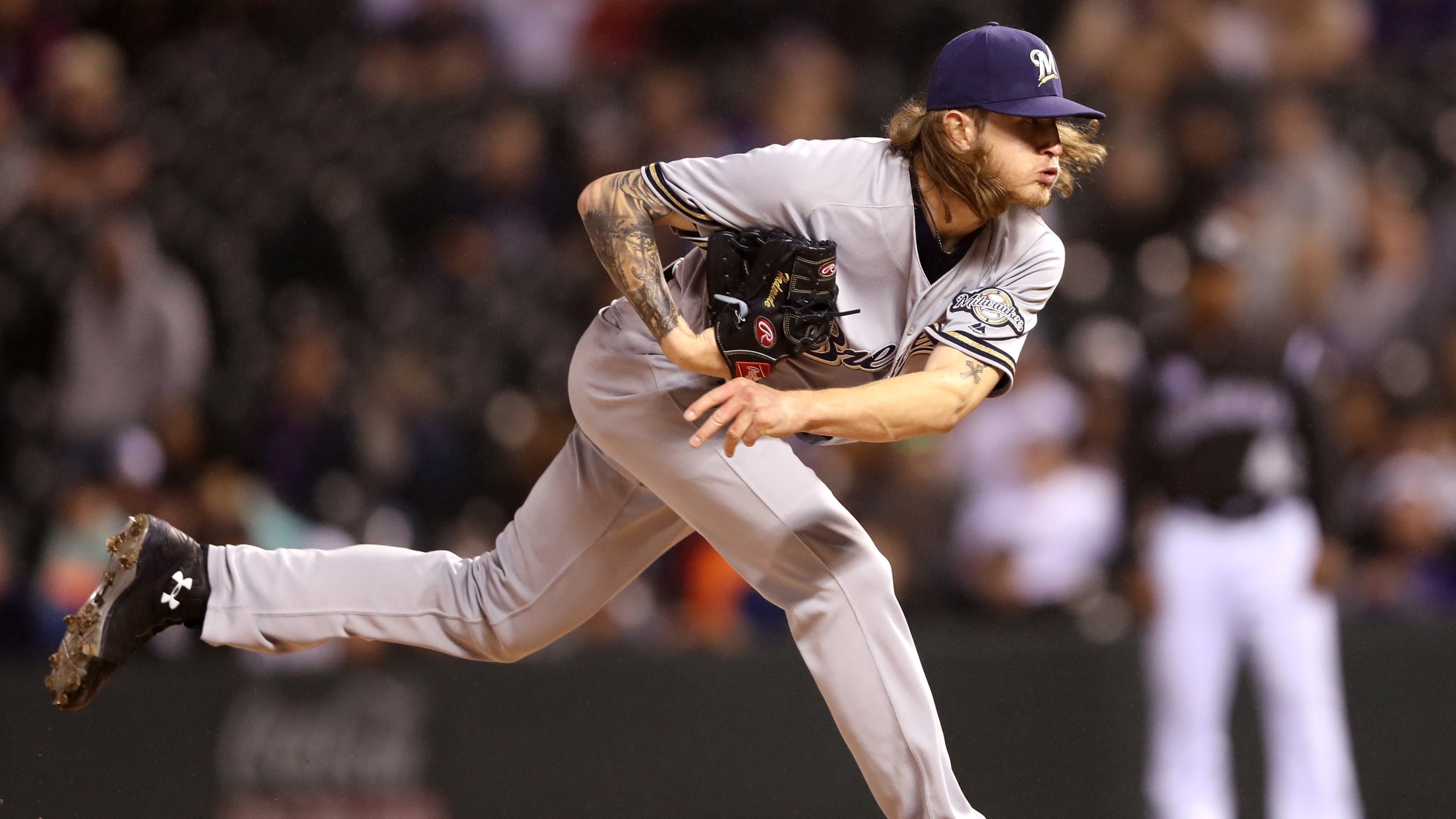 <> at Coors Field on May 11, 2018 in Denver, Colorado. (Matthew Stockman)
Josh Hader has been a revelation. So far this year, in just his second big league season, the Brewers left-hander has been the best reliever in baseball.
If Hader was a starter, his rate stats this year (a 1.15 ERA, a 17.8 K/9 and a 0.57 WHIP) would obviously be good enough to win him a Cy Young Award, but Hader is not a starter. He's a reliever, and it's exceedingly difficult for a reliever to win the National League Cy Young. In fact, it's only happened nine times in baseball history.
We're only two months into the 2018 season, but if Hader can continue the rip-roaring pace he's been on, his numbers project to be as good as, if not better than, most of the relievers who have brought home the top pitching award. Here's that same list, but sorted by WAR and with Hader's extrapolated full-season numbers included.
One encouraging sign for Hader's Cy Young chances is that he's being deployed in a way that resembles how previous Cy Young relievers were used, reaching an innings threshold beyond what even the most dominant closers in modern baseball have seen.
There is however, one enormous roadblock standing between Hader and his Cy Young Award, and his name is Max Scherzer.
Scherzer, the two-time reigning Cy Young, is having another incredible season so far in 2018. In 71 2/3 innings, Scherzer has a 2.13 ERA with 108 strikeouts. Considering this is pretty much what we've come to expect from Mad Max, it seems fair to assume Scherzer will keep up his current pace.
So what does Hader need to do to overtake the Nats' ace and bring home the Cy Young? Even though Hader is arguably having the greatest relief season of all time, for him to top Scherzer at the height of his powers and overcome the starter/reliever value gap, he'll probably need to finish the year with an even more unbelieveable statline than what he's currently on pace for. I'm talking downright eye-popping numbers like more than 100 innings, over 200 strikeouts and an ERA under 1.00.
Sound a little crazy? Perhaps. Go ahead, doubt Josh Hader. Haters gonna hate ... but Hader's just gonna Hade.
Teams in this article:
Players in this article: