Who are the longest-tenured managers in MLB history?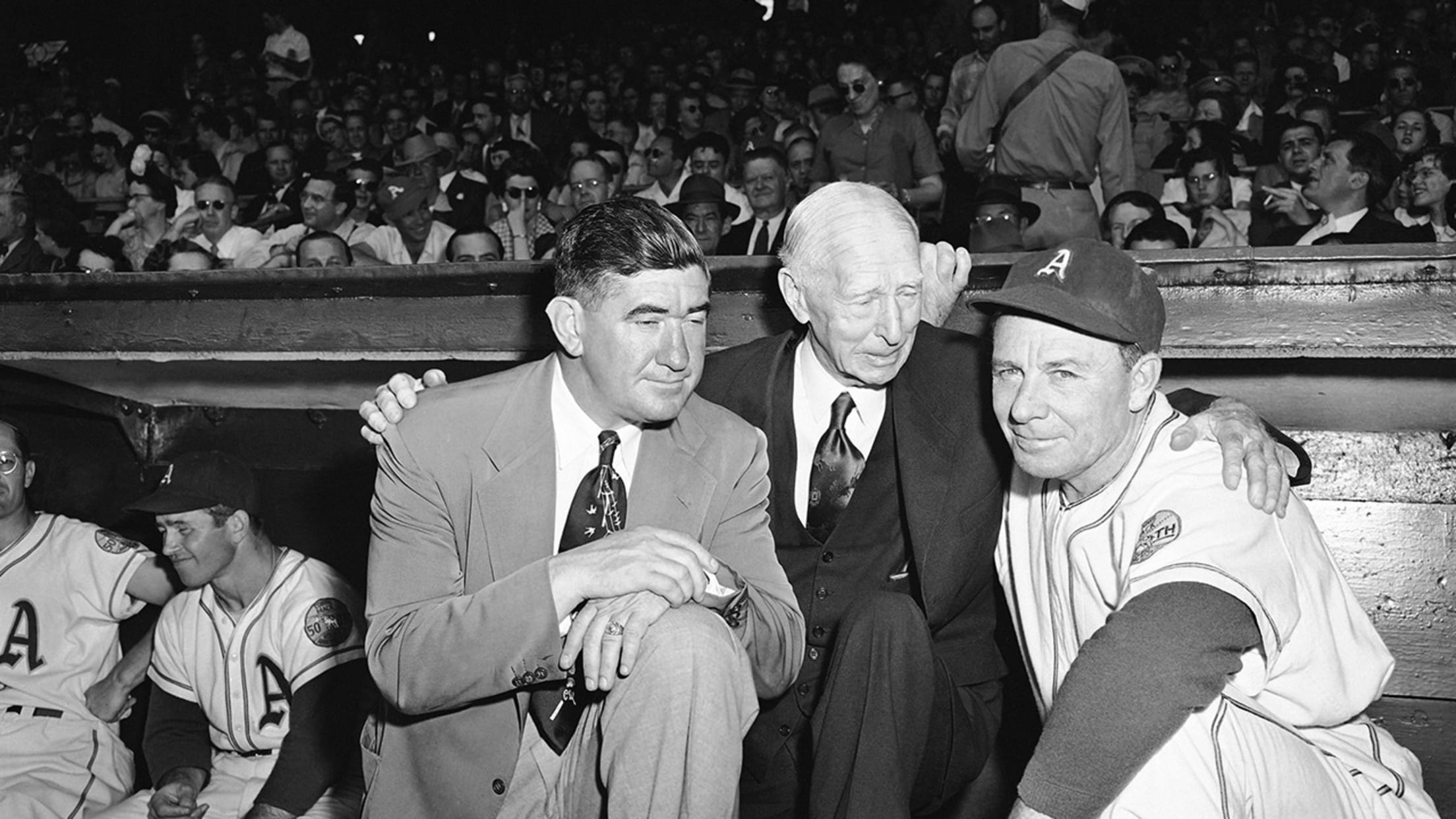 Mickey Cochrane, left, newly appointed general manager of the Philadelphia Athletics, stands in the dugout in street clothes in Philadelphia, May 27, 1950 with his boss, Connie Mack, and Jimmy Dykes, newly named assistant manager, just before the A's took the field to beat the New York Yanks, 60 to 1. (AP Photo) (Anonymous/AP)
Who's the longest-tenured manager in MLB history? That's an easy answer -- Connie Mack, who led the Philadelphia Athletics from 1901-50. It's much rarer to remain with a team that long in this day and age -- the active manager who's spent the most consecutive seasons with a single team is Mike Scioscia. He's been with the Angels since 2000.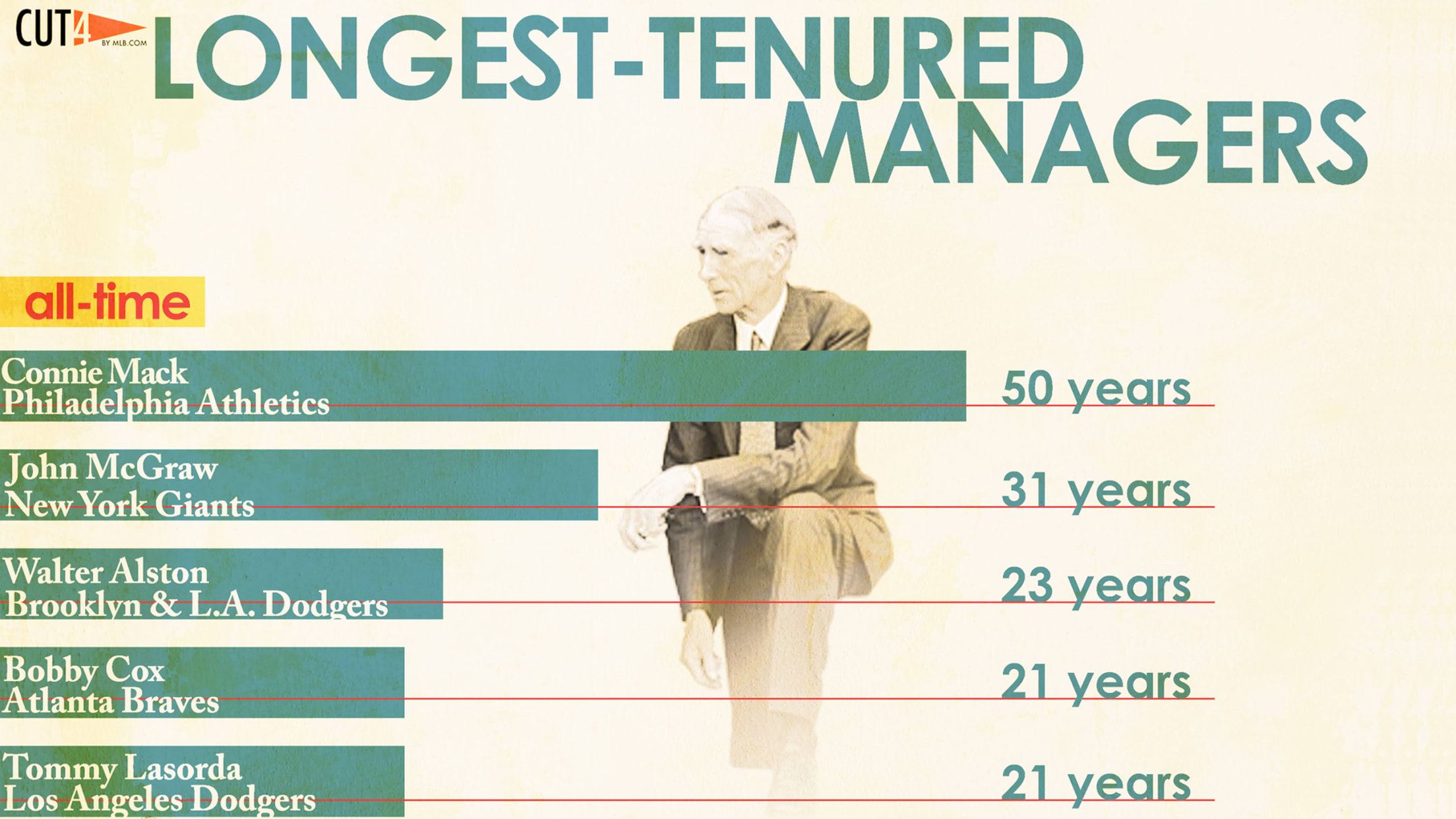 If we had extended the all-time list to 10, Scioscia would have made it. His 19 consecutive years with a single club tie him with Cap Anson, who managed and played for the team that would eventually become the Cubs (though during his tenure, they were the White Sox and the Colts). Wilbert Robinson managed the Brooklyn Robins from 1914-31, ending his time with them just before they became more commonly known as the Dodgers.
Bob Melvin and Terry Francona have both managed their teams, the A's and the Indians respectively, for eight years. But of active managers, Bruce Bochy has had the most career longevity -- he's been with the Giants for 12 years but has spent 24 seasons managing at the big league level. He also spent 12 years with the Padres, winning the NL pennant there in 1998.