Who could pull off a Jose Bautista-level bat flip in the 2018 postseason?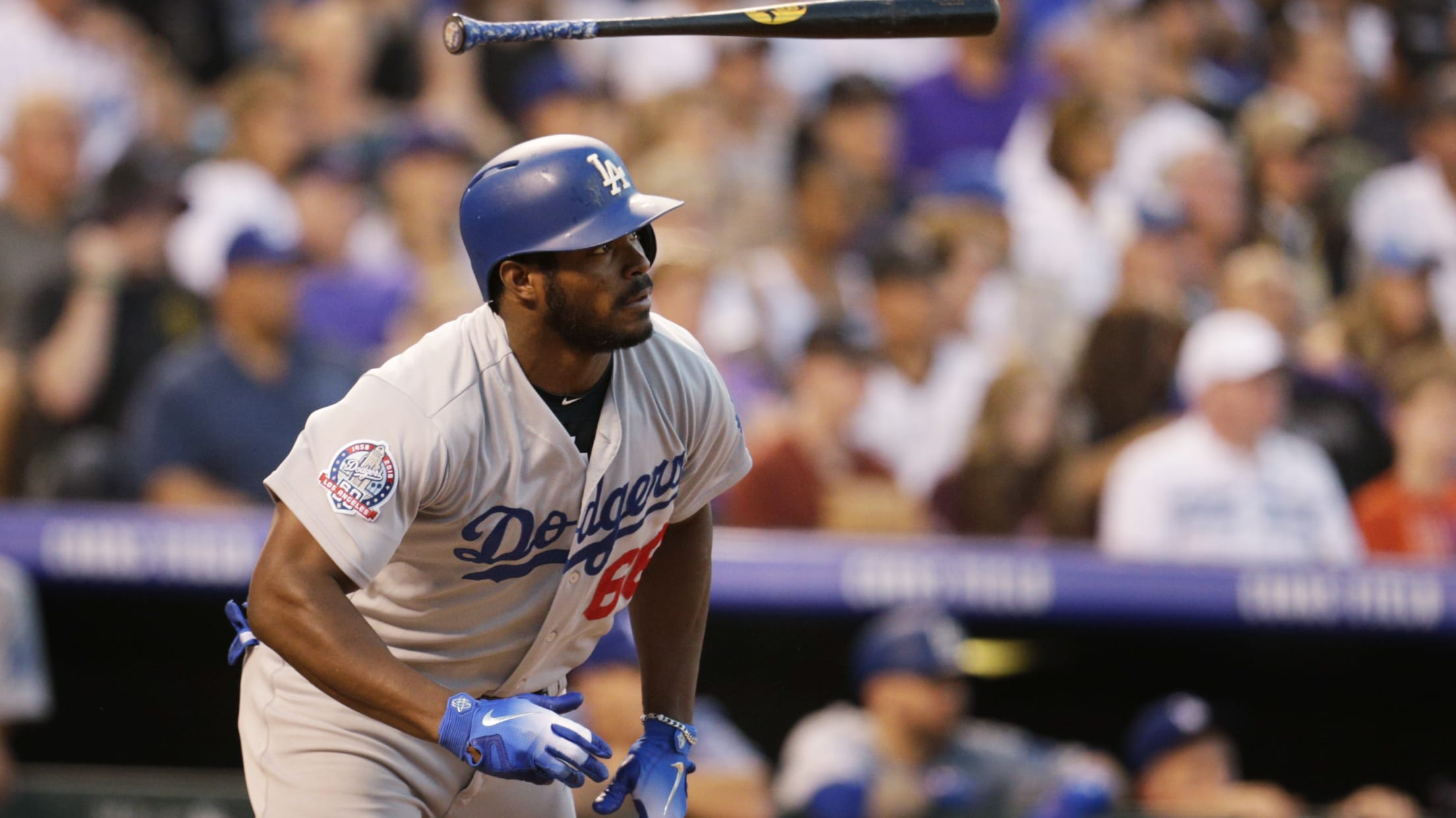 (Joe Mahoney)
It remains one of the most seminal moments in modern postseason history. In the seventh inning of Game 5 of the 2015 ALDS, Jose Bautista changed the baseball world:
We have since seen several dramatic October bat flips that have embodied the spirit of Bautista's toss, but it remains difficult to imagine a bat flip definitively topping Joey Bats' moment. But that doesn't mean players won't get to flipping if the time is right. So who are the most likely players in this year's postseason to have a Bautista-like moment of exuberant, baseball joy? Let's look at the candidates:
Willson Contreras
The Cubs catcher never hesitates to show his emotions on the field, and he has already proven to have a penchant for absolutely monstrous October dingers with his moonshot off the Wrigley Field scoreboard during last year's NLCS:
He's also shown a willingness to flip his bat on balls that aren't even home runs, which is an encouraging indicator if Contreras gets a hold of one in a high-leverage spot for the Cubbies this October.
Javier Báez
Baez has already starred for the Cubs in multiple recent postseason runs, dazzling on defense and hitting at least one home run in each of the last three Octobers. And all of that was before the electric infielder elevated his game to another level in 2018, entering the NL MVP conversation and launching a career-high 34 homers. If Baez wants to grow his already-significant legacy on the North Side, a well-timed flip after another October long ball would further guarantee him a spot in Cubs lore for decades to come.
Luke Voit
The Yankees entered the 2018 season with as much star power as could even be conceived of on a single roster, led by Aaron Judge and Giancarlo Stanton. And yet the story of the second half in the Bronx has indisputably that of Voit, a 27-year-old first baseman acquired from St. Louis at the Trade Deadline, who has proceeded to casually hit .331 with 12 home runs in his first 37 games in pinstripes.
Not only did Voit immediately bring a jolt of offense to the Yankees' lineup, he also brought an infectious amount of energy and confidence, which is not surprising coming from a guy who can bench press 135 pounds with one arm. He's already got the Sammy Sosa-esque home run hop down -- why not add in a more substantial flip as well?
Yasiel Puig
We don't need to explain why Puig, arguably the most consistent bat flipper of his generation, is a strong candidate for this list. However, the outfielder known as the Wild Horse threw us a bit of a curveball during the 2017 postseason when he boldly performed what appeared to be an anti-flip after hitting a home run in Game 2 of the World Series:
As hilarious and brilliant as this act of celebratory defiance was, it makes it difficult to assess the likelihood of Puig performing one of his more traditional bat tosses this October. Let's be clear: Puig certainly hasn't stopped flipping ...
... but will he bring his signature flips back to the big stage? Or will he play it cool like Game 2?
Mark Canha
Perhaps the most unlikely candidate for this list had it been compiled at the start of the season, Canha has burst onto the scene for Oakland this year and has made bat flips a huge part of his persona.
He's even got the T-shirts to prove it:
There are a million reasons to enjoy watching the Oakland A's in 2018, and Canha is definitely near the top of the list.
Carlos Correa
You could argue that Correa already had his Bautista-like moment a year ago when he unleashed an emphatic bat flip during Game 2 of the World Series after going back-to-back with José Altuve:
We just believe Correa still has more in the tank. And for an Astros team that appears extremely hungry to defend its World Series title, every home run is going to be huge, and a guy like Correa knows how to punctuate those dingers with a glorious flip.
Josh Donaldson
Donaldson had a front-row seat for Bautista's epic flip as his Blue Jays teammate, so we know he's learned from the best. Traded to the Indians in August after dealing with injuries for a couple months, the former AL MVP is looking to make his mark on a Cleveland team already jam-packed with stars in Jose Ramirez and Francisco Lindor, among others. Donaldson has shown the ability and willingness to flip with style during his time in Oakland:
Everyone knows Donaldson can impact the game on both sides of the ball. Now it's just a matter of whether he wants to impact the game -- and the sport as a whole -- with a bat flip for the ages.
Teams in this article:
Players in this article: