The city of Wichita is getting a Minor League team and you can help pick its name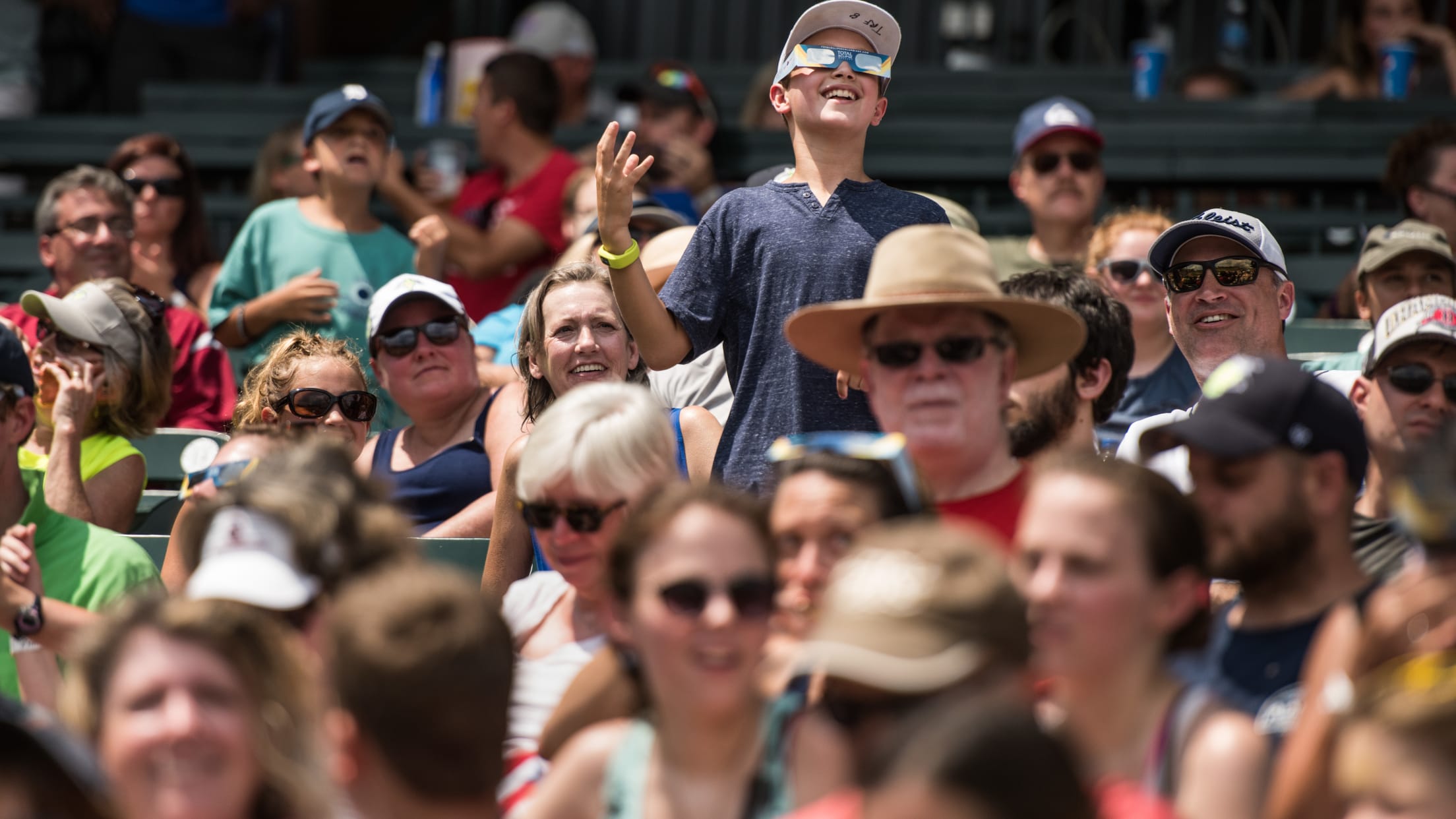 COLUMBIA, SC - AUGUST 21: People gather at Spirit Communications Park to watch minor league baseball and a total solar eclipse August 21, 2017 in Columbia, South Carolina. The astrological occurrence marked the first transcontinental total solar eclipse in 99 years. (Photo by Sean Rayford/Getty Images) (Sean Rayford/Getty Images)
Naming a Minor League baseball team is a pretty difficult task. The name has to stand out as unique and catch people's eyes, but it can't be too ridiculous so that no one would ever want to cheer for the team. It's got to actually have something to do with the city in question, but shouldn't really be too overt. That's why Minor League teams have started to open up the floor to you, the people, to help them come up with team names.
We've recently had amazing fan submissions turn into actual teams like the Rocket City Trash Pandas, the Binghamton Rumble Ponies and the Amarillo Sod Poodles. And now, it's Wichita's turn.
Dreamliners, Meadowlarks, Sledgehammers and Wonders?!?!? What a great start @Boblutz!!! BTW, what's a Rock Hopper? We invite EVERYONE to give us their suggestions! #LetsNameOurTEAM. https://t.co/SGrweEWi66

— Wichita Baseball 2020 (@WichitaBaseball) January 8, 2019
The Marlins' Triple-A affiliate, the New Orleans Baby Cakes -- an amazing name in its own right -- will be packing up and moving to Wichita, Kan., at the start of the 2020 season, but the Wichita Baby Cakes doesn't make any sense, so the team is going to need a new name. Visit this website to offer up your submission for a team name, and who knows, maybe one day your idea might turn into a real team.
Jake Mintz is the louder half of the Cespedes Family BBQ. Despite a torn UCL in his right elbow, he still finds a way to tweet excessively during baseball games.
Teams in this article:
Topics in this article: