Wil Myers hit a baseball so hard, it seemed to disappear
Wil Myers spent his last few games experimenting with new ways to demolish baseballs. In the past week, the Padres first baseman literally tore the cover off of a ball and, during the fifth inning of Thursday's 8-5 loss to the Nationals, launched a ball 113 mph for his second homer of the week.
"I squared that one up pretty well," Myers told MLB.com's A.J. Cassavell after the game, explaining his results. "I've hit some balls pretty far that I'd like to know how hard those were."
In the ninth inning, Myers tried a new strategy: He hit a ball so hard, it simply disappeared.
Vanishing right before Bryce Harper's eyes (with some help from the glare of the lit-up advertisement), the ball was nowhere to be found. Apparently, Myers' had sent it sailing right into the ether.
OK, actually, it turned out that the ball just wedged inside the padding running along the bottom of the outfield wall: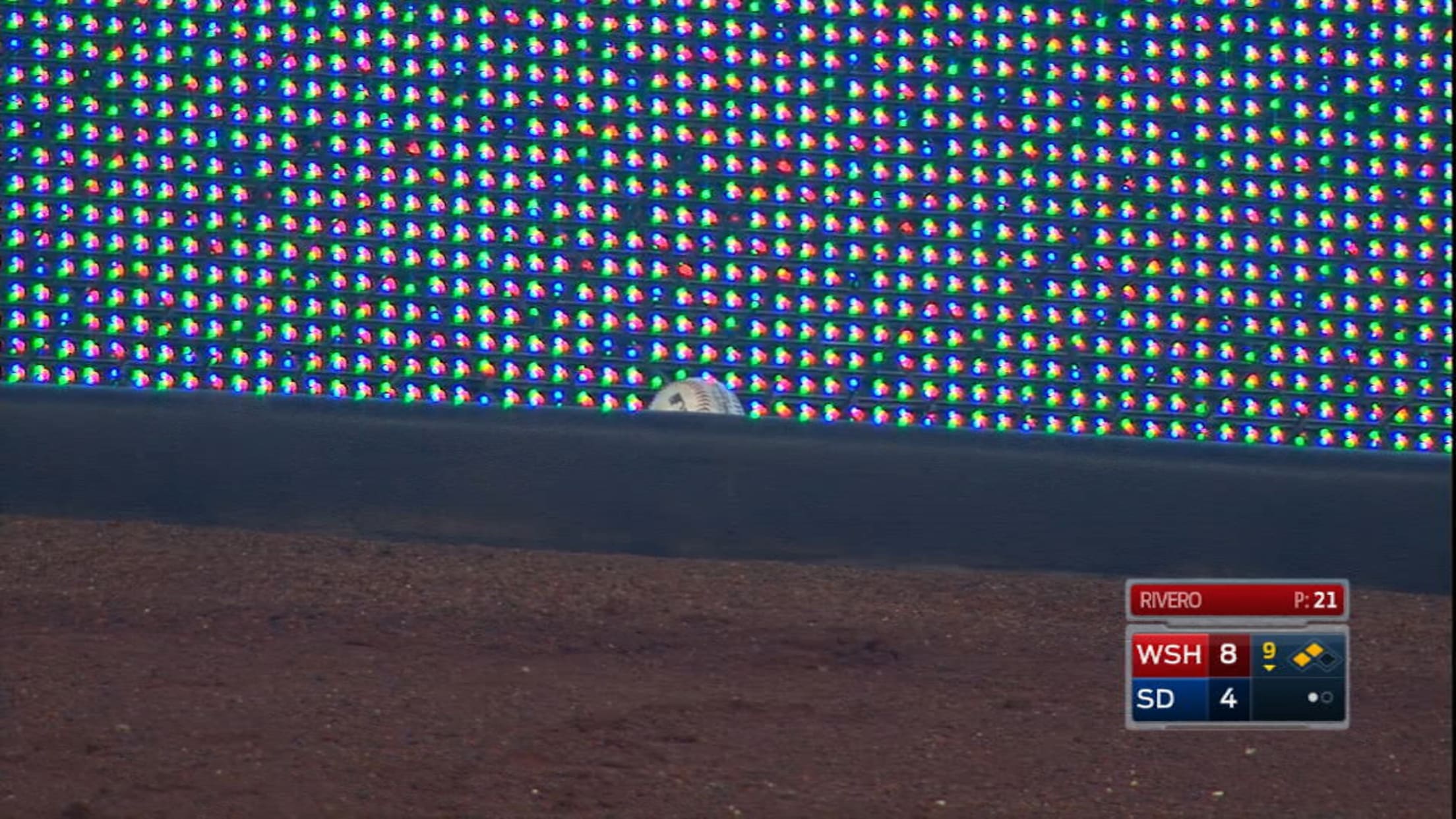 Myers, who initially thought he had another home run, had to trot back to second with a ground-rule double. But still, pretty impressive.
Teams in this article:
Players in this article: