Wil Myers hit a booming homer and thanked his bat by slamming it down to the ground
In the sixth inning of the Padres' 5-3 loss to the Giants on Sunday afternoon at Petco Park, Wil Myers ran the gamut of emotions at the plate.
Facing Johnny Cueto, Myers stepped in the box and laced a foul ball toward the dugout on an inside pitch. Here's how he reacted to not doing much with that particular pitch: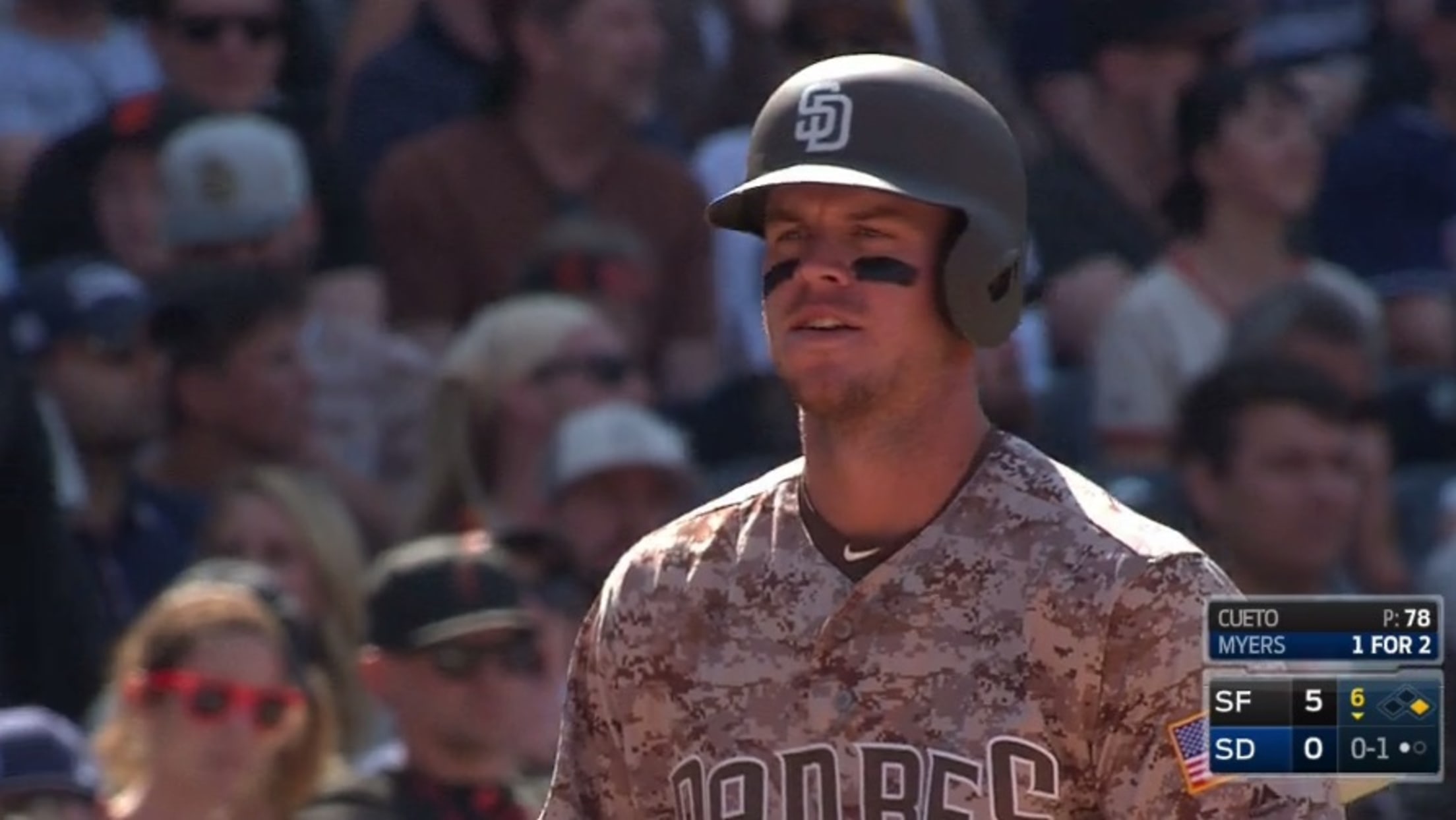 Cueto's next offering was in a similar location, but this time Myers was ready for it. And after he connected, sending the ball deep down the left-field line with obvious home run distance, Myers turned his head away and slammed his bat down -- a definite show of baseball emotion (including a dugout laugh with a teammate afterward):
After the game, MLB.com's A.J. Cassavell talked to Myers about the moment -- who said the reaction was more about just getting the best of the Giants right-hander:
"It was more just beating Cueto. He was a guy that had me 1-for-17 last year, and I was just excited to beat him. He's such a great pitcher. I was glad I stayed with my approach off him."
Wil and Bryce Harper can now consider themselves members of the same glass-case-of-emotion club after that display.
Teams in this article:
Players in this article: