The Wisconsin Timber Rattlers walked off by scoring three runs on a wild pitch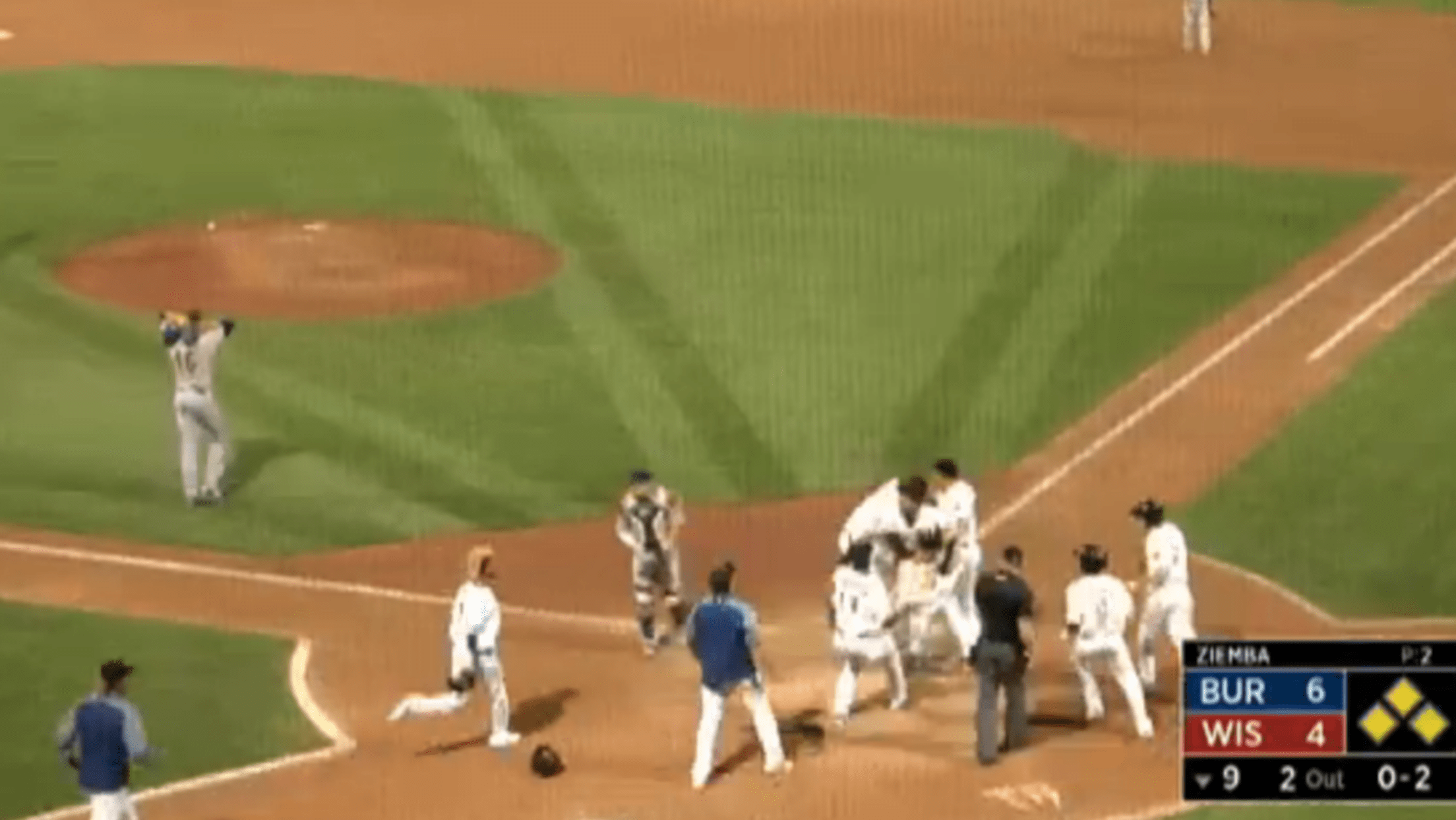 The Wisconsin Timber Rattlers entered the ninth inning on Friday trailing the Burlington Bees, 6-2. But Milwaukee's Class A affiliate promptly got a rally going, cutting the deficit to two and loading the bases with two outs.
With the winning run on first, Burlington Bees closer Blake Ziemba knew that the game could end on a single pitch. He just didn't think that the game could end on a single pitch ... that the batter failed to make contact with:
Yes, really: Wisconsin's Nic Pierre swung through what would have been the game-ending strike three, and somehow all three runs came around to score and gave the Rattlers the win.
Allow us to explain. Burlington catcher Kennier Pina couldn't handle Ziemba's slider in the dirt, and with two outs, he had to throw Pierre out at first in order to record the strikeout and seal the win. But after scrambling to retrieve the ball, Pina's throw went wild, rolling into the right-field corner and allowing both the tying and winning runs to come home. Watch this madness unfold:
Who knew "recording three outs on two pitches" wouldn't even be the weirdest thing to happen in the Minor Leagues on Friday night.