Xander Bogaerts wore a custom FC Barcelona jersey for his pregame warmup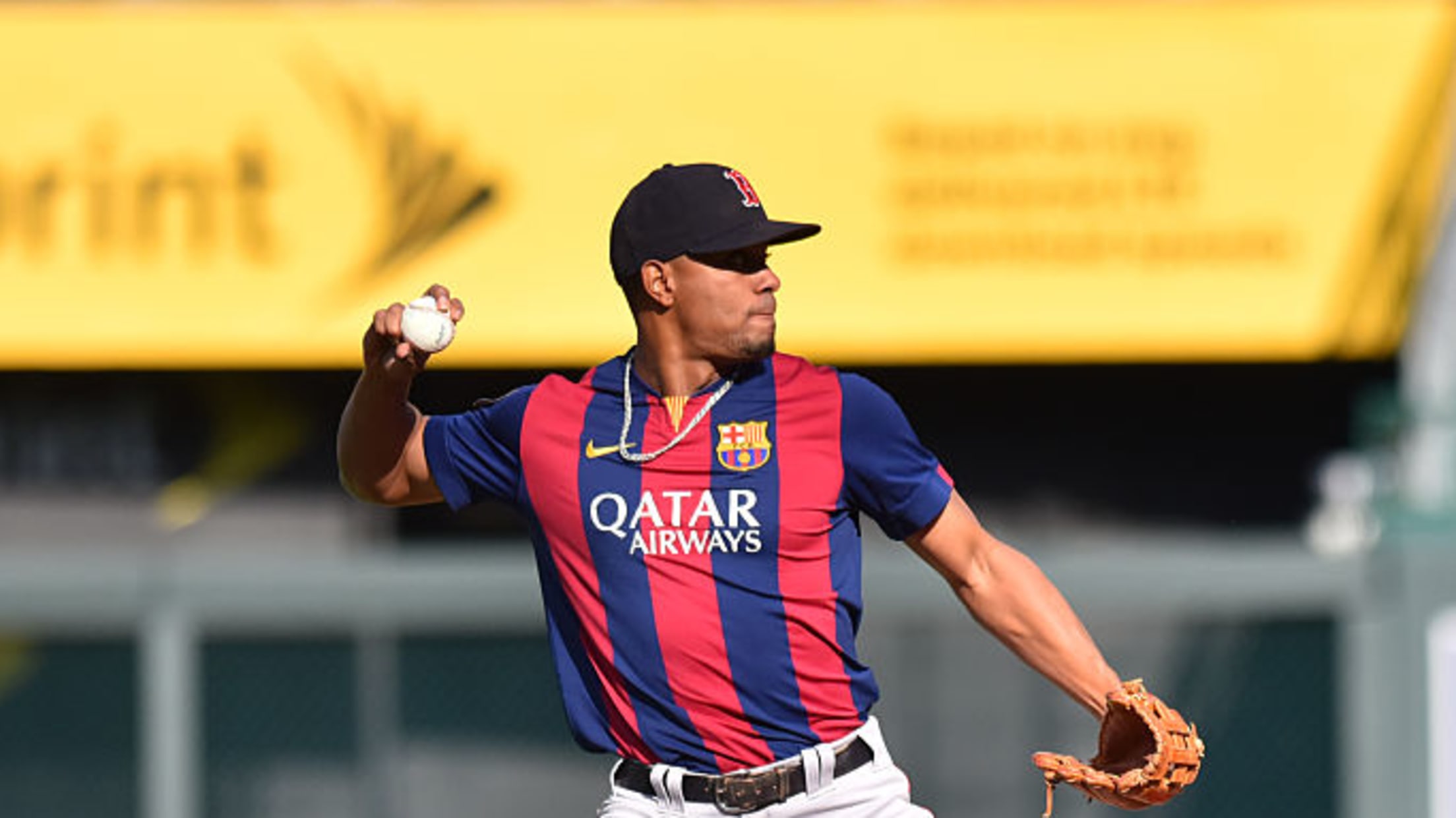 (Jason Hanna)
When most of us wear a sports jersey, it's a piece of wish fulfillment. We want to feel like we're part of our favorite team and that we have the talent and athleticism to be a pro athlete.
Rarely do we see pro athletes wearing another team's jersey. It's even stranger if they own a customized version.
Enter Xander Bogaerts. Before Tuesday's game against the Royals, the Red Sox shortstop took grounders in a personalized Barcelona jersey. The "blaugrana" (blue and red) of the jersey also matched his Red Sox uni, making this quite the warmup outfit.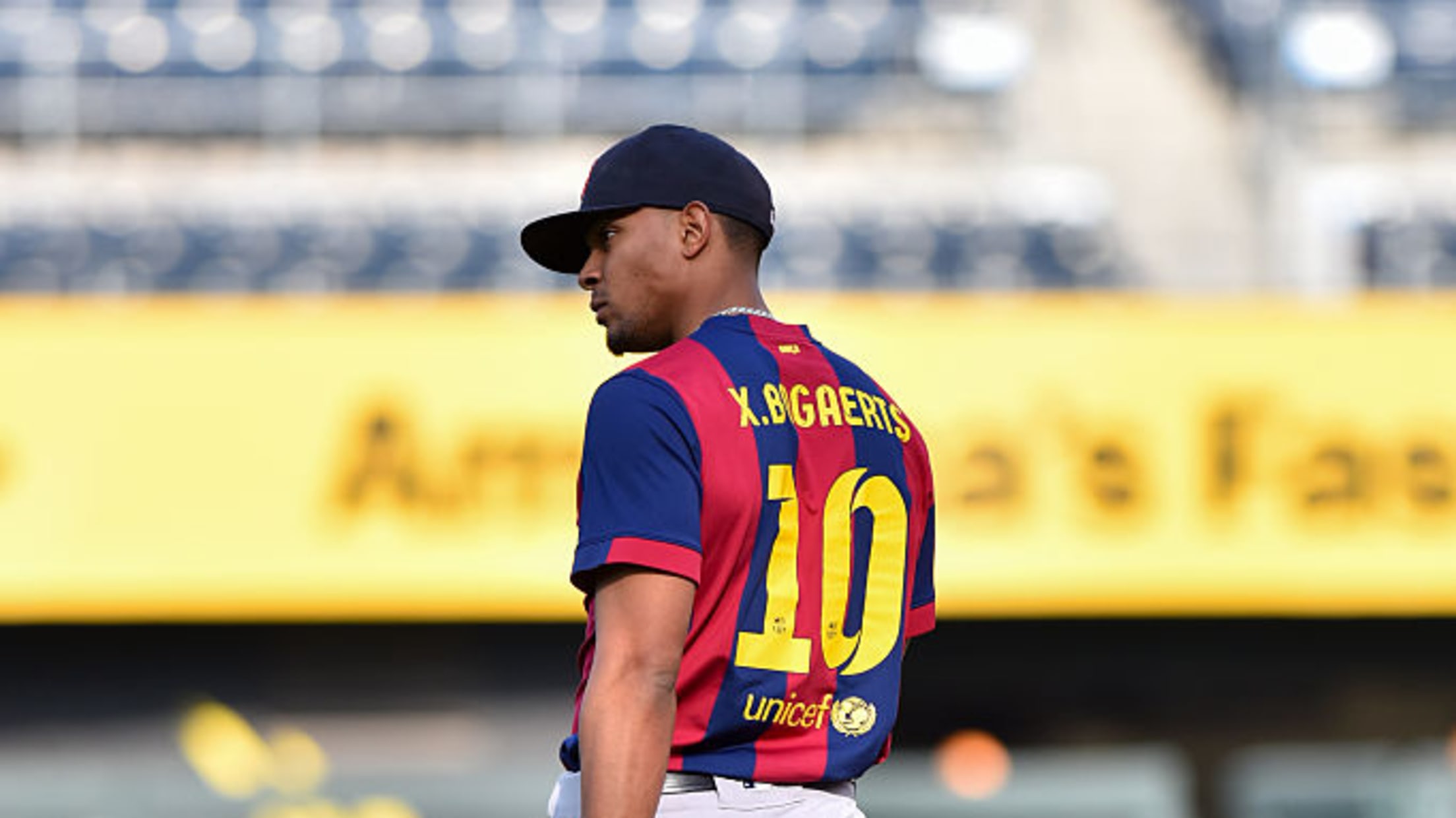 Even better, Bogaerts' jersey is No. 10 instead of the No. 2 he wears with the Red Sox, making it likely that Bogaerts either dreams of playing in the advanced playmaker role, which is called "number 10," or he wants to replace Lionel Messi at the club. We can only assume that there were at least a few grounders he scooped up where he imagined making a spin move to fake out a defender before placing a perfect kick into the top corner of the goal.
Of course, we have to think that the local MLS team, the New England Revolution, will at least send a few jerseys Bogaerts' way, if they don't scout him outright as the next great two-sport star.
Teams in this article:
Players in this article: