A supportive Yankees fan wore a shirt that said 'Don't Boo Stanton' on Saturday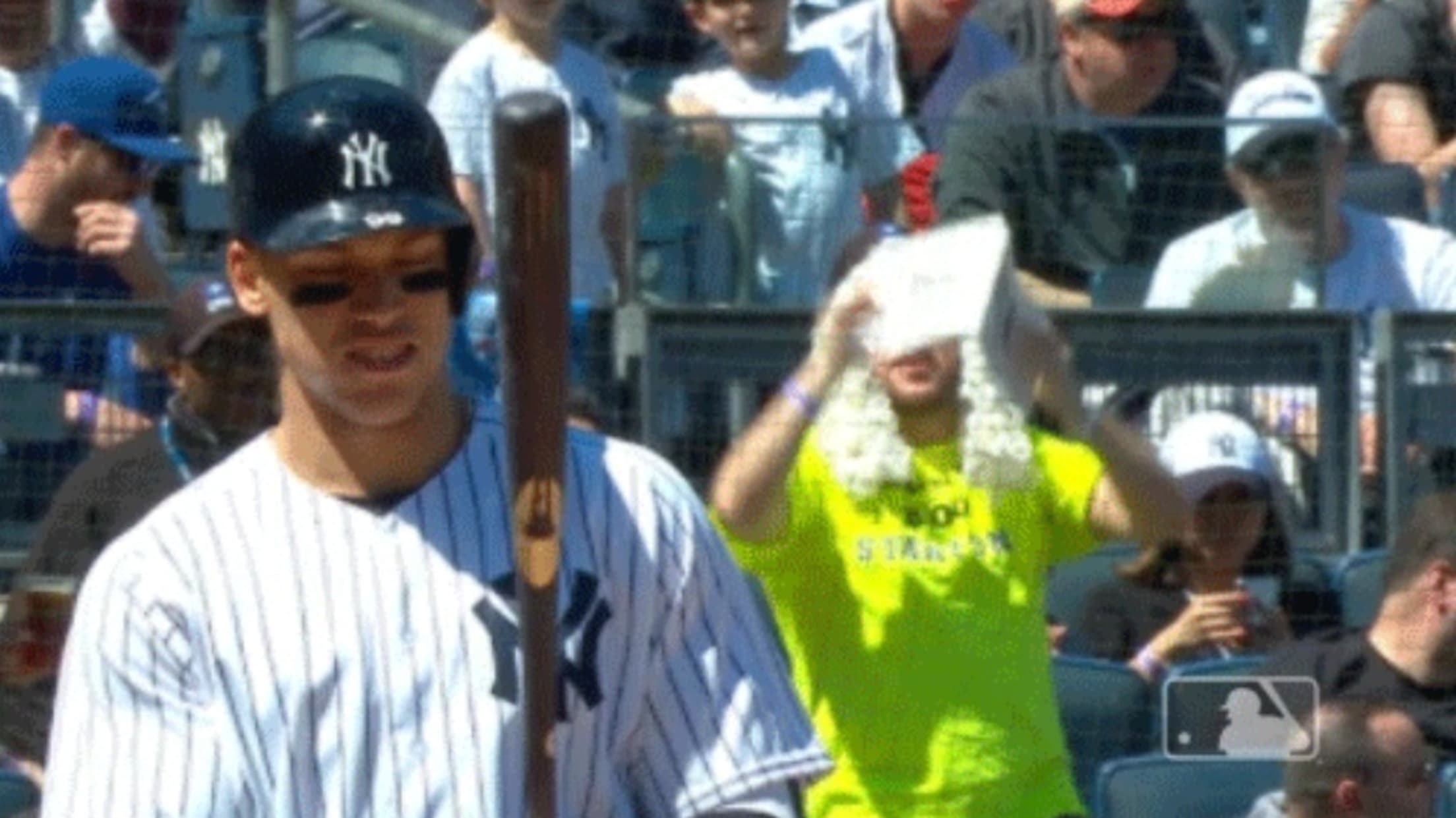 Giancarlo Stanton hasn't gotten off to the best of starts as a Yankee. He's heard boos from a number of fans at Yankee Stadium, and even after the Yankees' 9-1 victory on Saturday afternoon against the Blue Jays, he was hitting .195/.295/.416 with four homers in 19 games.
When Stanton was batting on Saturday, though, he did have one fan who was definitely in his corner. Check out the guy wearing the bright shirt in the stands behind him: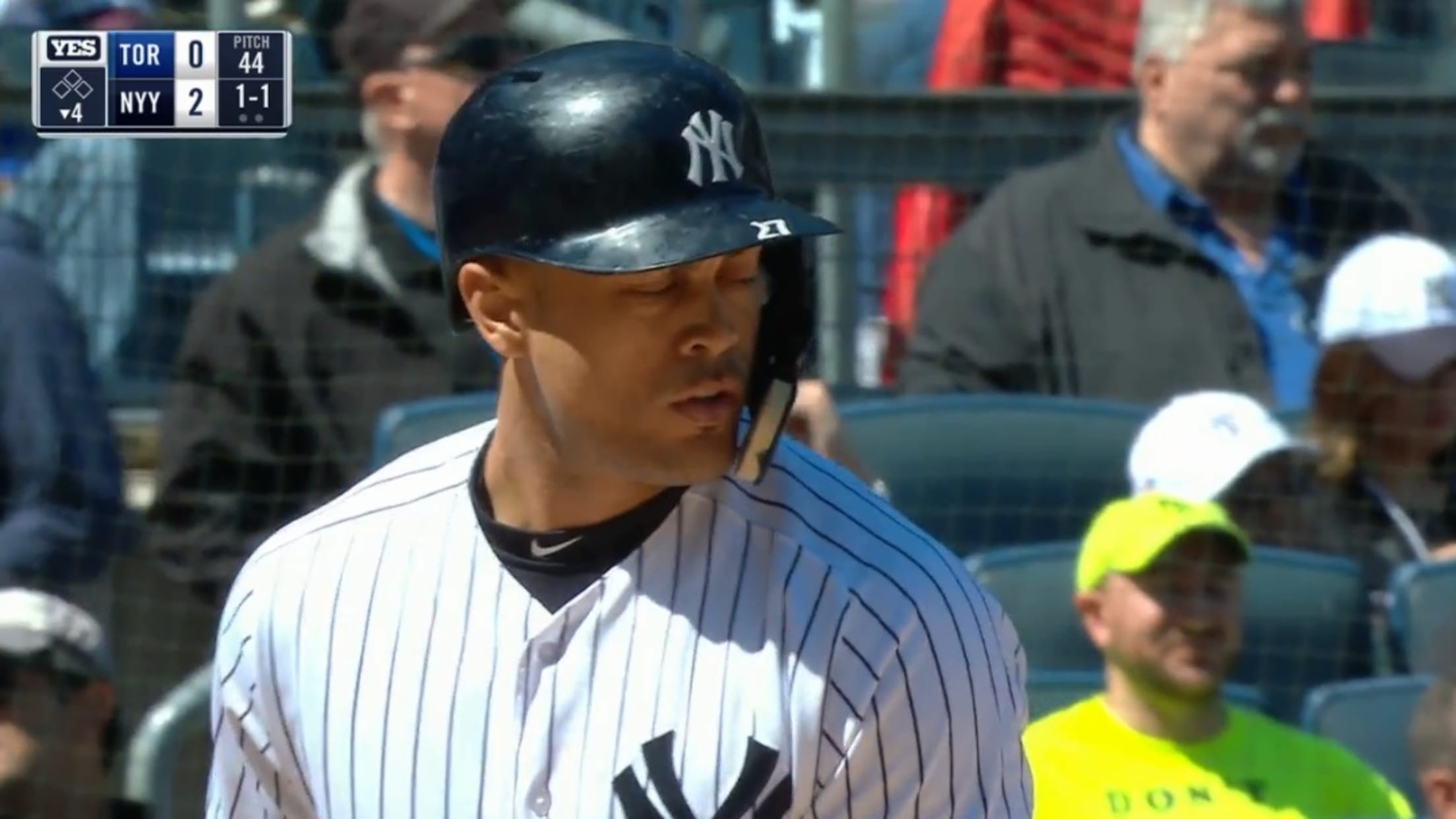 Meet Keith, who goes by KP Watershed on social media. He started wearing neon yellow shirts to Yankees games last season, and he often irons on letters to send a message.
The message on Saturday was simple: "Don't Boo Stanton." The shirt was more prominently on display when Stanton's slugging companion, Aaron Judge, was at bat:
Keith actually first wore the "Don't Boo Stanton" shirt on Thursday, when he decided that he'd heard enough of some of the other fans' negative attitude.
"The boos for Stanton had been getting progressively louder during the Orioles series last week, and during the awful 12-inning loss, I got in a shouting match with a guy who was booing Stanton," he said. "Then for the two Marlins games this week, there were more boos, even louder."
So, Keith ironed "Don't Boo Stanton" onto a neon shirt and wore it to the Yankees' 4-3 win over the Blue Jays on Thursday. His shirt was a hit on social media, so he washed it on Friday and wore it to the game again on Saturday.
Keith has full confidence that Stanton will turn it around soon. "It's so ridiculous to boo Stanton at home in April," he said. "He got off to a brutal start, but it was his New York debut in brutally cold weather and we've seen this before a dozen times with A-Rod, Jason Giambi and so many others. Baseball is a game of adjustments, and he just needs some time to adjust."
Consider that Stanton's flex of approval to Keith.
Teams in this article:
Players in this article: