All the reasons why Yankee fans are about to fall in love with Andrew McCutchen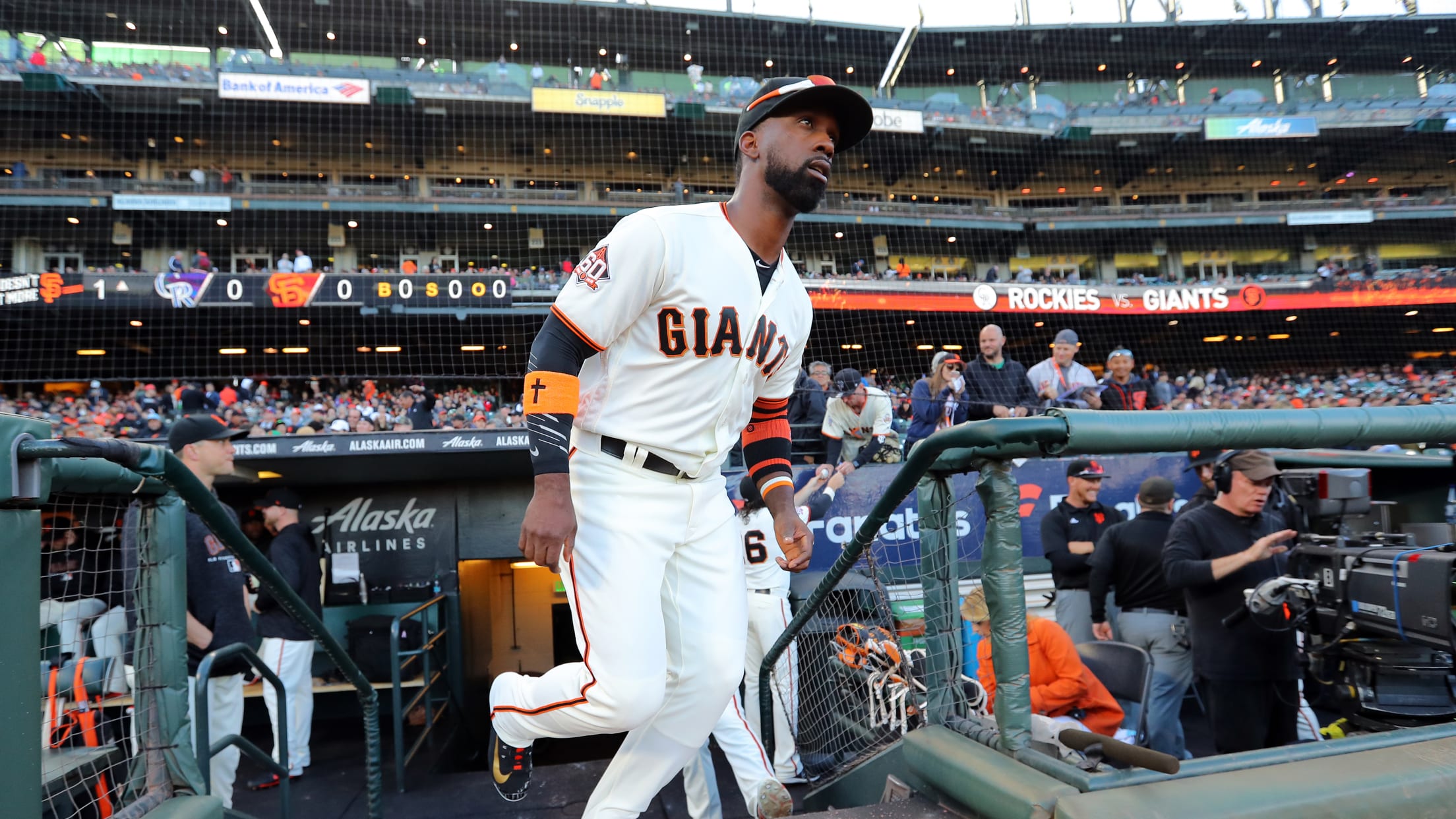 (Alex Trautwig)
The Yankees lost a tough game to the Tigers on Thursday night, but the news wasn't all bad: The team also acquired outfielder and dugout dancing grandmasterAndrew McCutchen from the Giants.
We know that New York may be already familiar with Cutch -- he's a former MVP, after all, and he's been one of baseball's biggest stars for years. But knowing that McCutchen is good is one thing. Getting to root for him on your own team? That's quite another.
So, without further ado, allow us to introduce you to all of the best things about your new favorite player.
He's still got something left in the tank
It's not 2013 anymore, but Cutch is still a solid player. He's put up a 110 OPS+ with 15 homers this season despite the pitcher-friendly confines of AT&T Park, and a lot of those dingers have been [carefully applies sunglasses] McClutch:
He has an Oscar-worthy Twitter account
Ah, but his game is just a small part of the Andrew McCutchen experience. Cutch also has one of the best Twitter accounts in baseball.
Take this 2015 video, a withering critique of modern restaurant culture that also gets to the heart of the way we dine now -- truly one of the biggest Oscar snubs of the year.
When your waiter does this... pic.twitter.com/eune92wbka

— andrew mccutchen (@TheCUTCH22) November 30, 2015
Or his second installment in 2016, in which McCutchen displays his cinematic range by going with more of a dry comedy:
When your waiter does this... Part 2 pic.twitter.com/Iig6JWpuJO

— andrew mccutchen (@TheCUTCH22) January 7, 2016
Of course, he could also be one of the best broadcasters in baseball if he wanted to:
.@TheCUTCH22 gives us a hilarious breakdown of last night's kerfuffle between the Giants & Dodgers. pic.twitter.com/NDkas5seq2

— Cut4 (@Cut4) August 15, 2018
He got engaged on "Ellen"
A man with that kind of sense for the dramatic would never put together just any old marriage proposal. He would follow up his NL MVP Award by inviting his longtime girlfriend, Maria Hanslovan, on stage with him during an appearance on "Ellen" -- and then drop to one knee and produce a ring that surprised even Ellen herself:
He's a fan favorite everywhere he goes
Whether it's nine years spent as a Pirate or nine months as a Giant, everywhere McCutchen goes, fans can't help but love him. But don't take our word for it. Ask PNC Park, who gave him a full two-minute standing ovation when he made his return earlier this year. Or just ask these two young Pirates fans that he met in San Diego:
Everything he does is fun to watch
The real magic of watching McCutchen, though, comes in the everyday moments. What would otherwise be another normal at-bat in a long season becomes a work of visual art:
What would otherwise be a mundane rundown becomes a dance club:
The lesson? Don't miss a minute of him.
Teams in this article:
Players in this article: