The Yankees flew back to New York in style with their very own Toddfather pillows and blankets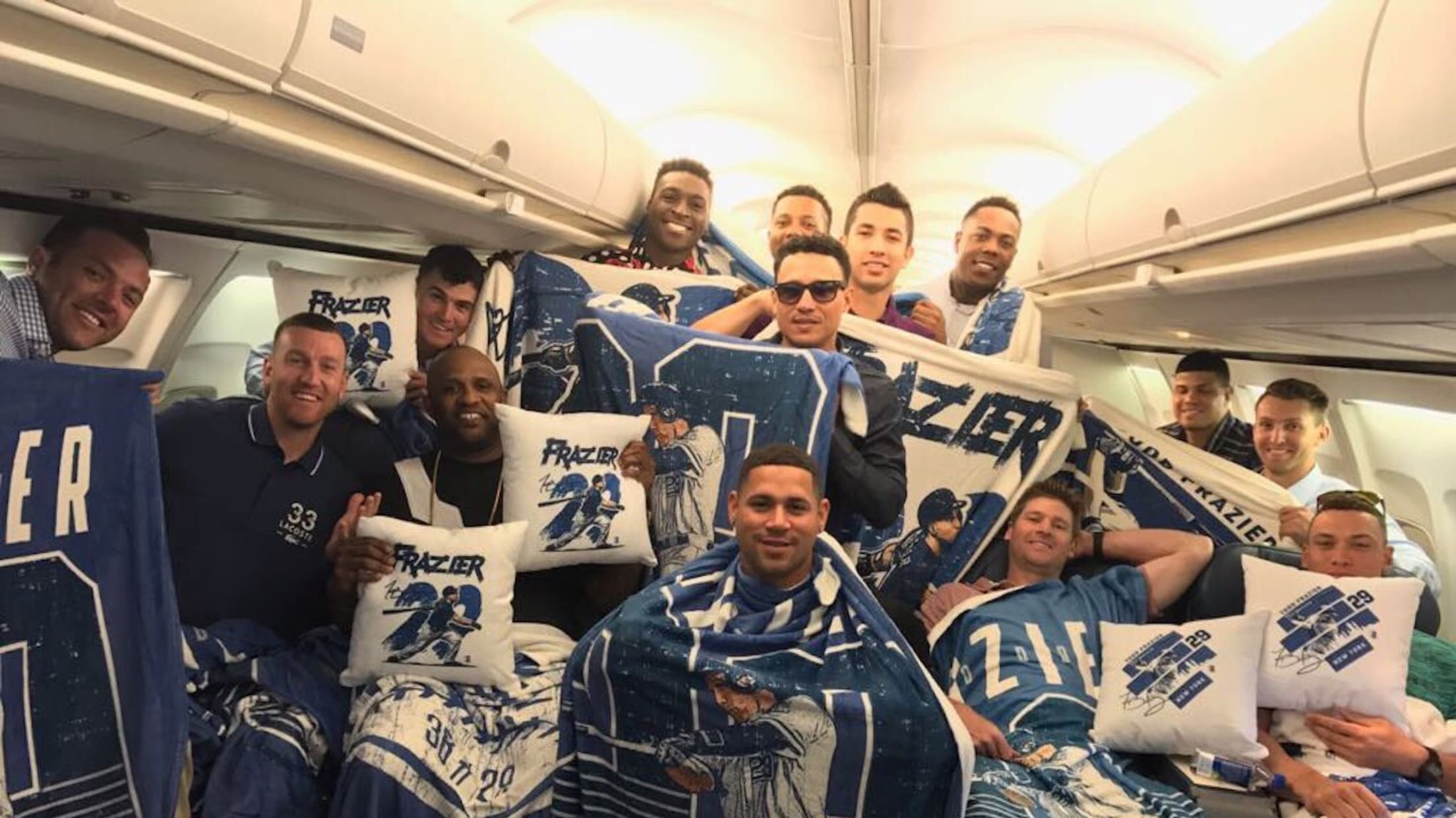 The Yankees put together an impressive win on Sunday, outslugging the Rangers, 16-7, to move 3 1/2 games clear of the field for the first AL Wild Card spot. It was a total team effort, with multi-hit games from five different hitters -- the kind of performance that deserves a reward.
So, as the team prepared to fly back to New York for a series with the Rays at Citi Field, Todd Frazier had a surprise for them: special Toddfather pillows and blankets, to make their flight as comfortable as possible.
Todd Father flight day #Yankees @Yankees pic.twitter.com/DMsDNBItzl

— Luis Cessa (@LuisCessaMx) September 11, 2017
Do not adjust your screens, we promise that the photo above has not been doctored in any way. We have just a few questions:
1. Did Frazier have this Toddfather swag lying around, or did he order it for just such an occasion?
2. Why does the whole team look like they've never been happier?
3. Is Aaron Judge taking a bite out of his pillow?
4. Did someone forget about Dellin Betances in the back-right corner?
Inquiring minds need to know, Todd.