Are the Yankees even the Yankees anymore if they don't sign Bryce Harper and Manny Machado?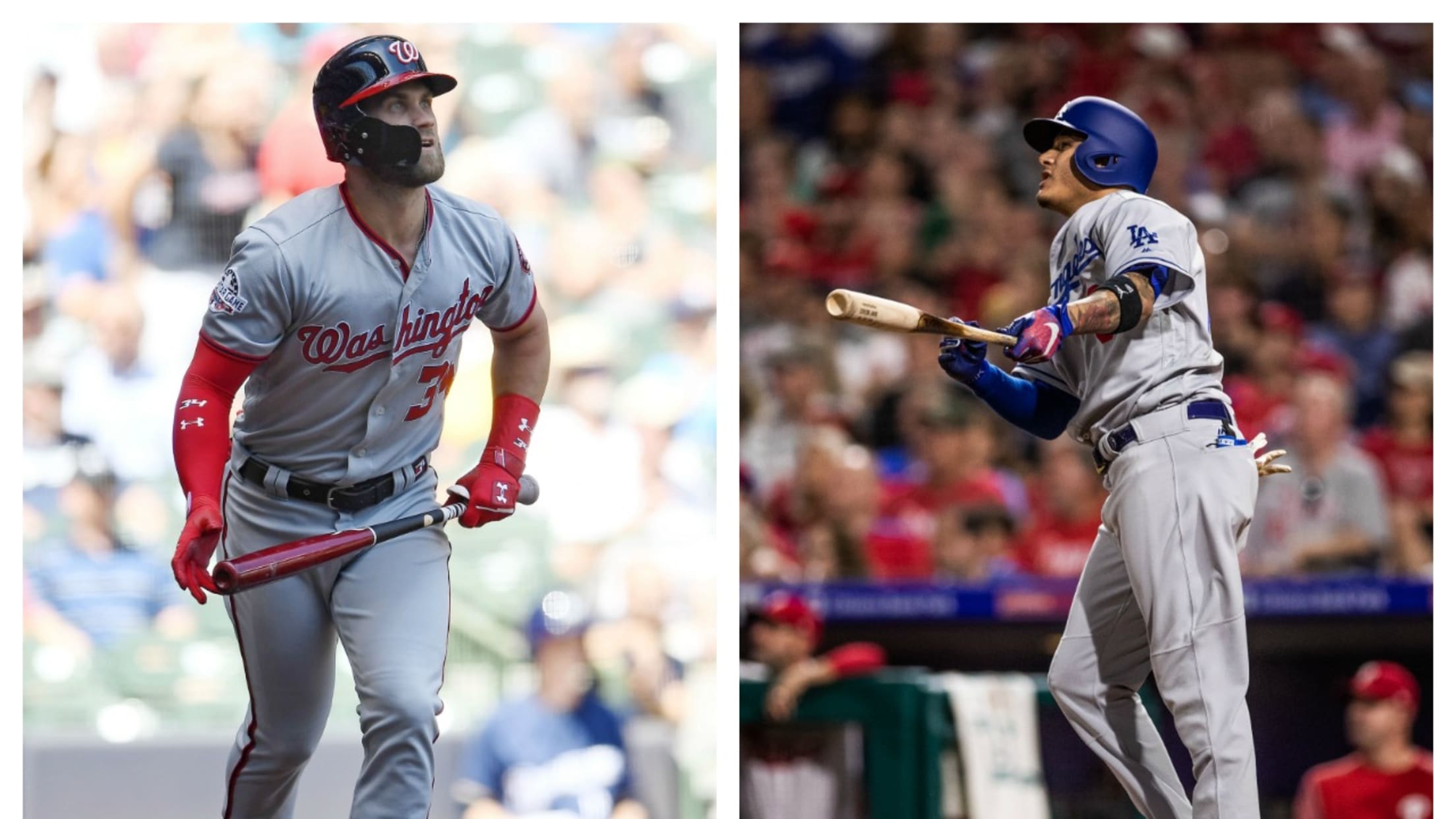 It's the second week of January, Manny Machado and Bryce Harper remain on the market, and from the looks of things, there's a good chance that they'll both end up somewhere other than the Bronx.
Can't confirm Yankees are out (there's no word they've been told this at least), but as said, they haven't engaged in negotiations lately or made an official offer. They aren't meeting the believed 325M-plus target, or even 300. Or even coming especially close. https://t.co/pTjdkPLjSP

— Jon Heyman (@JonHeyman) January 9, 2019
Which, to most baseball fans in America, may seem unremarkable: "One of 30 Major League teams may not get to sign two superstars entering their primes" is a story that could apply to ... just about every team at just about any time. Of course, we're not talking about every team; we're talking about the Yankees.
The Yankees, the team that responded to its early irrelevance by just poaching the greatest slugger of all-time from its archrival. The Yankees, the team for whom enough has never been enough -- for whom there was always another star to add, always a chance not just to win but to win and salt the Earth behind them. The Yankees, the fanbase that made sure that every man, woman and child in America could tell you exactly how many World Series rings they had at any given time (it's 27, more than the next two teams combined, thanks). The Yankees, the team that didn't just abide being labeled the Evil Empire -- they literally trademarked it.
For most clubs, adding a talent like Harper or Machado in free agency is a generational event. For the Yankees, it's a Tuesday. Sure, some may label that mindset as "wildly entitled" or "downright obnoxious," to which I would respond: Yes, but I will absolutely not apologize. It's not my fault! From Ruth to Maris to Henderson to Clemens, I've been conditioned to believe that this is simply The Way Things Work -- that the Bronx is magnetic north, the point to which all great players are inexorably drawn (giant bags with dollar signs on them in hand).
Heck, the last time New York experienced a downswing -- "downswing" here defined as "missing the playoffs exactly once while still winning 89 games" -- Brian Cashman and the Steinbrenners responded by dropping more than $400 million on three players who then led the team to a title.
Which is why the last couple of months have been so jarring. Ever since New York decided to sell at the 2016 non-waiver Trade Deadline, fans have had this offseason circled on the calendar. With so many stars set to come on the market, this would be the time for the Voltron to emerge fully formed and launch the next Yankees dynasty. That expectation only grew when prospects like Aaron Judge, Luis Severino, Gleyber Torres and Miguel Andújar immediately began killing it in the Majors, and it really grew when the Yankees lost to the Red Sox in the American League Division Series and then watched Boston waltz to a World Series championship.
But now, with a core of young talent, money to spend and a rival openly trolling them up I-95, Yankees fans are faced with the reality that this time might be different -- that Harper and Machado might take someone else's massive contract. In short, we're faced with being just another team, and quite frankly, it's terrible. How do you all live like this -- the uncertainty, the angst, the existential unmooring? "I think, therefore I am," Rene Descartes once wrote, but if the Yankees aren't tossing around nine-figure deals, how can anyone really be sure?
Please, Brian Cashman, I beg of you, free me from this crisis. Pick up the phone, call Manny Machado's nephew and make him an offer he can't refuse. Then call Bryce Harper, because no one should ever stop worrying about what the Yankees might be up to. Your franchise's credibility -- nay, its very identity -- depends on it.
Teams in this article:
Players in this article: