Which celebrities should recruit Bryce Harper to sign with their team?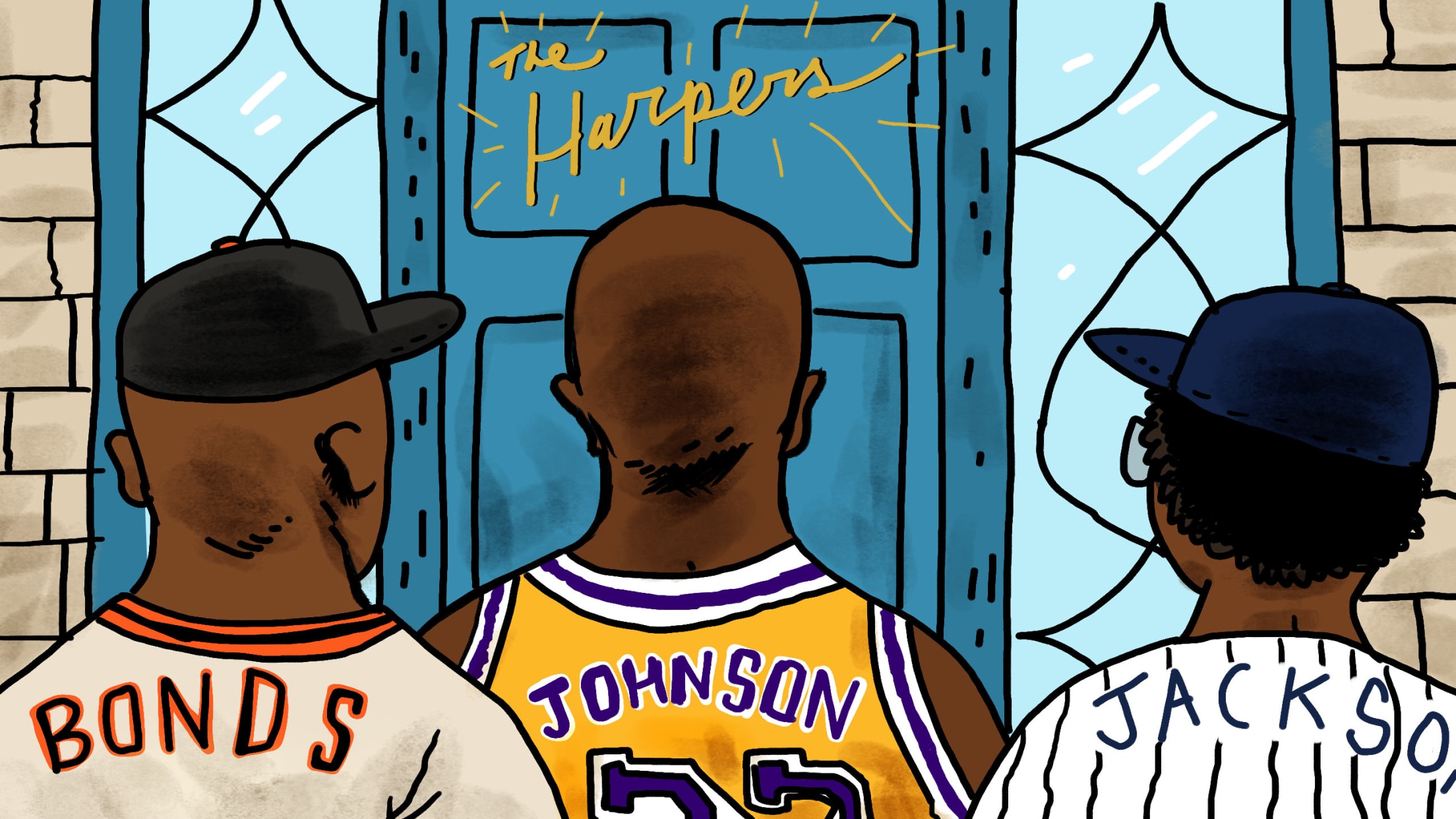 This past summer, Magic Johnson spent an evening waiting outside of LeBron James' house. NBA free agency was set to begin at exactly 9:00 p.m. PT on June 30, so Johnson was forced to sit outside and wait. When the clock struck 9:01, he knocked on LeBron's door, then sat down with the most sought-after free agent in NBA history and convinced James to take his talents to Hollywood.
Once introduced to the world as "Baseball's LeBron," tater-maker Bryce Harper's free agency is finally upon us. After seven years in D.C., Harper is now baseball's hottest commodity. So, who should teams send to Harper's house to try to convince him to join their squad. Hopefully they can round up a collection of celebrities and legends once free agency gets going on Saturday.
Phillies: Sylvester Stallone, Joel Embiid and Gritty
Philadelphia is a town full of cult sports heroes, so why not send as many as possible? Granted, Harper is a huge Vegas Golden Knights fan and might not appreciate the presence of a rival hockey mascot, but that's why he's bringing the face of the Philadelphia 76ers, too. Embiid is one of the most fun-loving and amiable athletes in the world, and after being unable to convince LeBron to join the Sixers, he might be extra motivated with Harper. But what about Stallone? Well, whenever Rocky knocks on your door, it's probably smart to listen.
Cubs: Kris Bryant
Bryant and Harper grew up playing together in Las Vegas and have been good buddies since childhood. Unlike the rest of the options on this list, Bryant rolling up to Harper's house wouldn't raise an eyebrow. What are best friends for if not to take over the National League together?
Giants: Barry Bonds
Who better to try and bring the most talented active baseball player to The Bay, than one the most talented baseballers of all time? Bonds knows a thing or two about free agency -- he, like Harper hit the open market in his prime, chose the Giants over the Yankees and the rest was record-breaking history.
Barry and Bryce pregame #Marlins #Nationals @MLB pic.twitter.com/LtTCnDkzSa

— Joe Frisaro (@JoeFrisaro) March 16, 2016
Nationals: Juan Soto
The Nats' strongest argument to Harper to get him to stay in D.C. is how stacked the current roster is with young talent. Look no further than Soto, who just put up the best season by a teenager in the history of baseball. Can you imagine Harper looking the baby-faced, 20-year-old Soto in the eye and telling him he won't be coming back? Exactly.
Cardinals: Jon Hamm
There are certainly a ton of current and former St. Louis icons who could command a meeting with Harper, but no one in Cardinals Nation is more qualified to sweet talk the hottest commodity on the market than Hamm. If Hamm shows up at Harper's doorstep and goes full Don Draper, there's no way Bryce could turn him down. All he has to do is offer him personal fashion consultations.
Braves: Sam Hunt
For the past few seasons, one of Harper's walk-up songs has been Hunt's unforgettably catchy "Body Like A Back Road". Luckily for the Braves, Hunt grew up in Georgia. Even luckier, he's performed at a number of home games. If Atlanta really wants to go the extra mile, it should have Hunt write a custom song for Harper and perform it outside his house for maximum teenage rom-com charm.
Yankees: Reggie Jackson
Despite all the accomplishments and accolades Bryce has compiled thus far in his young career, he's yet to emerge victorious in a postseason series. Who better to lean on for advice and support than Mr. October himself? Jackson knows a thing or two about signing enormous free-agent contracts with the Yankees.
Dodgers: Magic Johnson
He already got LeBron to come to L.A. Why not Bryce, too?
Who do you think would have the best chance to woo Harper? Vote in the poll below!
Teams in this article:
Players in this article: