Imagining if other MLB managers had notable hairstyles of their own players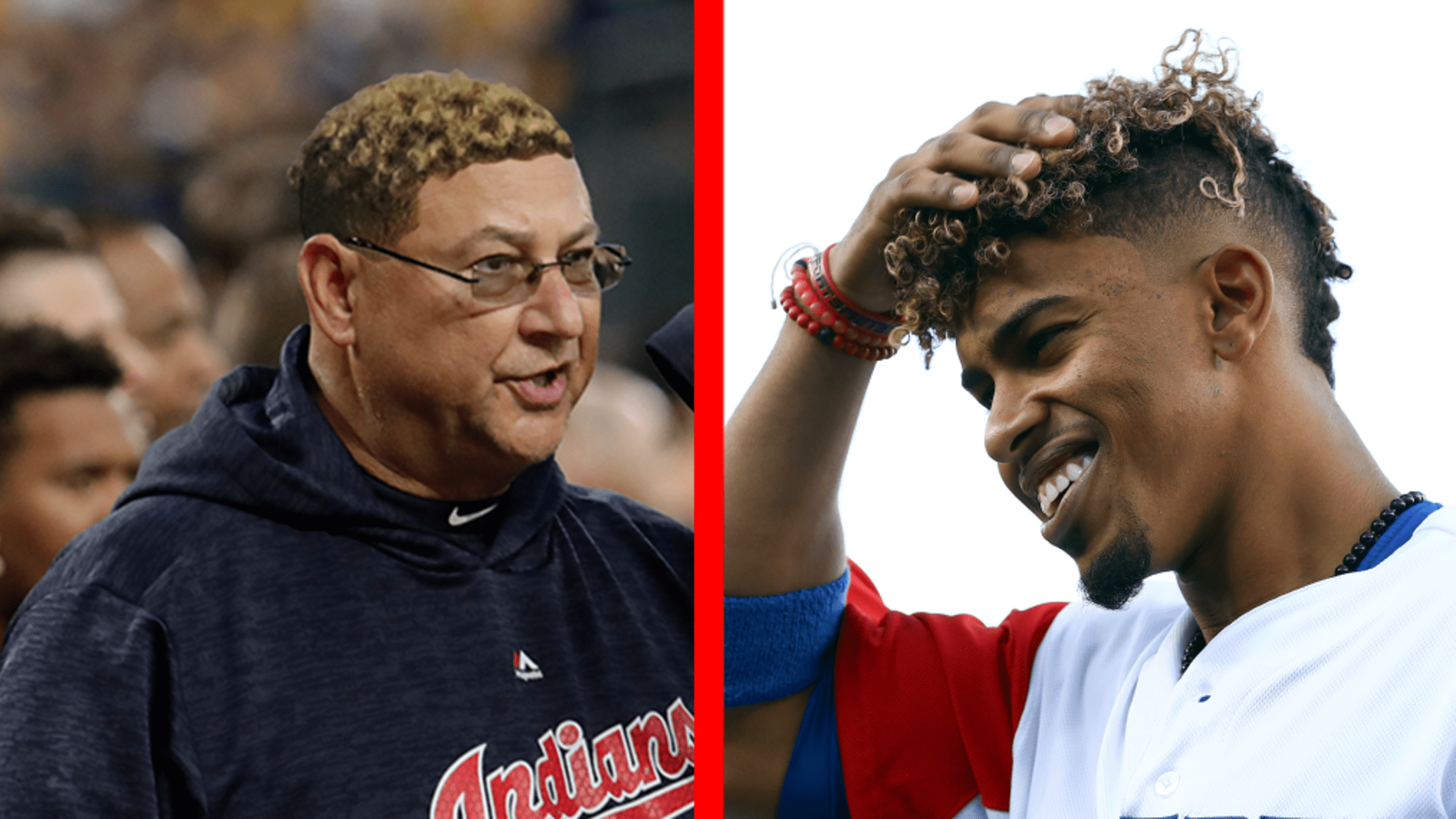 Before this season, Mariners manager Scott Servais told fireballing closer Edwin Diaz that if Diaz tallied 50 saves, Servais would get his hair cut exactly like Diaz's. Well, last week Diaz picked up his 50th save, which meant that Servais had to hold up his end of the deal. On Tuesday afternoon, Servais did just that, getting a haircut he'll certainly never forget about.
The finished product. 💇‍♂️

This photo belongs in a museum. pic.twitter.com/LYVoxUJqjl

— Seattle Mariners (@Mariners) August 28, 2018
This glorious act of Manager-Player appreciation got us thinking: What if other MLB managers got their do's styled to resemble the players they manage? What if Terry Francona looks better with Francisco Lindor's trademark curls? What if Manny Machado isn't the only one who can pull off his one-of-a-kind hairstyle? What would the world be like then?
Let's find out.
Mets: Mickey Callaway and Noah Syndergaard
Indians: Terry Francona and Francisco Lindor
Dodgers: Dave Roberts and Manny Machado
Nationals: Dave Martinez and Bryce Harper
Phillies: Gabe Kapler and Odúbel Herrera
Jake Mintz is the louder half of the Cespedes Family BBQ. Despite a torn UCL in his right elbow, he still finds a way to tweet excessively during baseball games.
Teams in this article:
Players in this article:
Topics in this article: