It happened! Edwin Diaz notched 50 saves so Scott Servais now has a new haircut
Well, it finally happened. Scott Servais paid up on his deal with Edwin Díaz, took to the barber's chair and is now sporting a new hairdo.
Back in July, Servais promised Diaz that if the closer got 50 saves this season, he would get a haircut to match Diaz's. On Saturday night, the phenom got his 50th save, and well -- here's the finished product:
The finished product. 💇‍♂️

This photo belongs in a museum. pic.twitter.com/LYVoxUJqjl

— Seattle Mariners (@Mariners) August 28, 2018
"He handled it pretty good," Diaz told MLB.com's Katie Woo. "He looks like the best-swaggered manager in the league right now."
Looks good, right? Well, that's because Diaz had his own personal barber, Joel, fly out to get the job done.
"I told him to be ready when I get my 50th save -- to fly wherever we are and do the haircut for Scott. He said 'Yeah, let's do it.'"
Diaz said Servais handled it pretty well -- and, as for Servais, he's very much embracing the new look, but will probably wear his hat any chance he gets.
"I've got to get some sun on the back of my head, my forehead," explained Servais. "The question is for the national anthem tonight. It's a team rule. I'll just have to put my head down and grin and bear it. That's all I can do."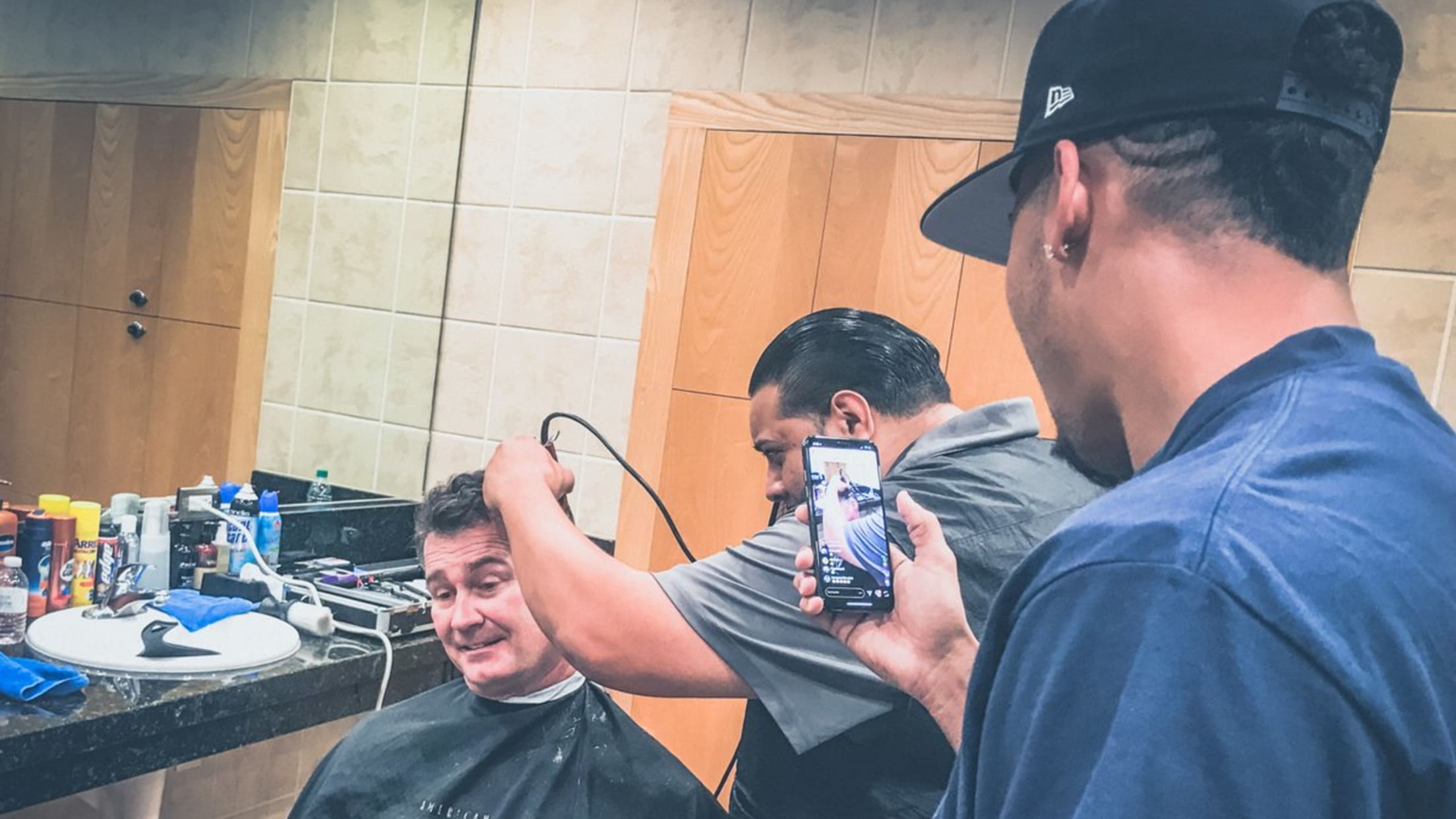 .@Mariners manager, Servais, looks T H R I L L E D with his new haircut. 😂😅 pic.twitter.com/ca4UtQyPdB

— Cut4 (@Cut4) August 29, 2018


Servais is still having fun with it all and even made a joke with Kyle Seager, saying that if Seager goes 4-for-4 with two home runs, he "will get the Seager." Which at this point, why not?
Teams in this article:
Players in this article: