Starlin Castro somehow completed a miraculous double play and blew a bubble at the same time
How are you at multi-tasking? Can you eat an ice cream cone while running on a treadmill? Can you study for finals while watching reruns of SpongeBob SquarePants? Can you do this?
Well, Starlin Castro probably can. The Yankees second baseman displayed some expert multi-tasking skills during his team's 5-4 victory over the Tigers on Thursday. He not only helped to complete an incredible double play with his bare hand, while fading away off the bag -- BUT -- he did so just as he was blowing a bubble:
Look at that bubble.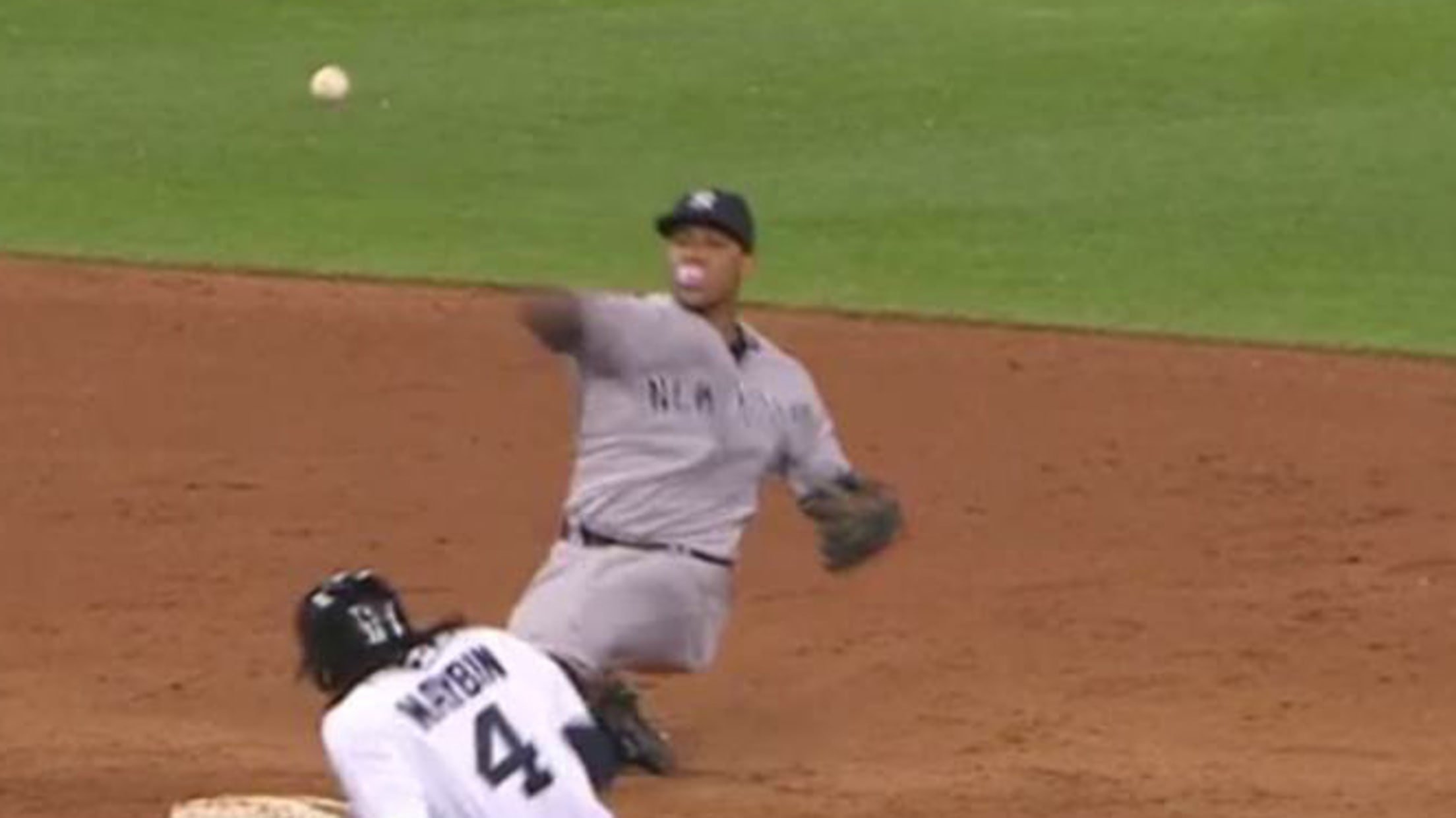 The 6-4-3'er, aided by a nifty Didi Gregorius flip, also came with the bases loaded and nobody out in the bottom of the ninth inning -- holding the Tigers to just one run. That's what we in the business call a game-saving bubble play.
Teams in this article:
Players in this article: