A Dodgers fan brought a 'Will do push-ups 4 a bat' sign, so Yasiel Puig took him up on it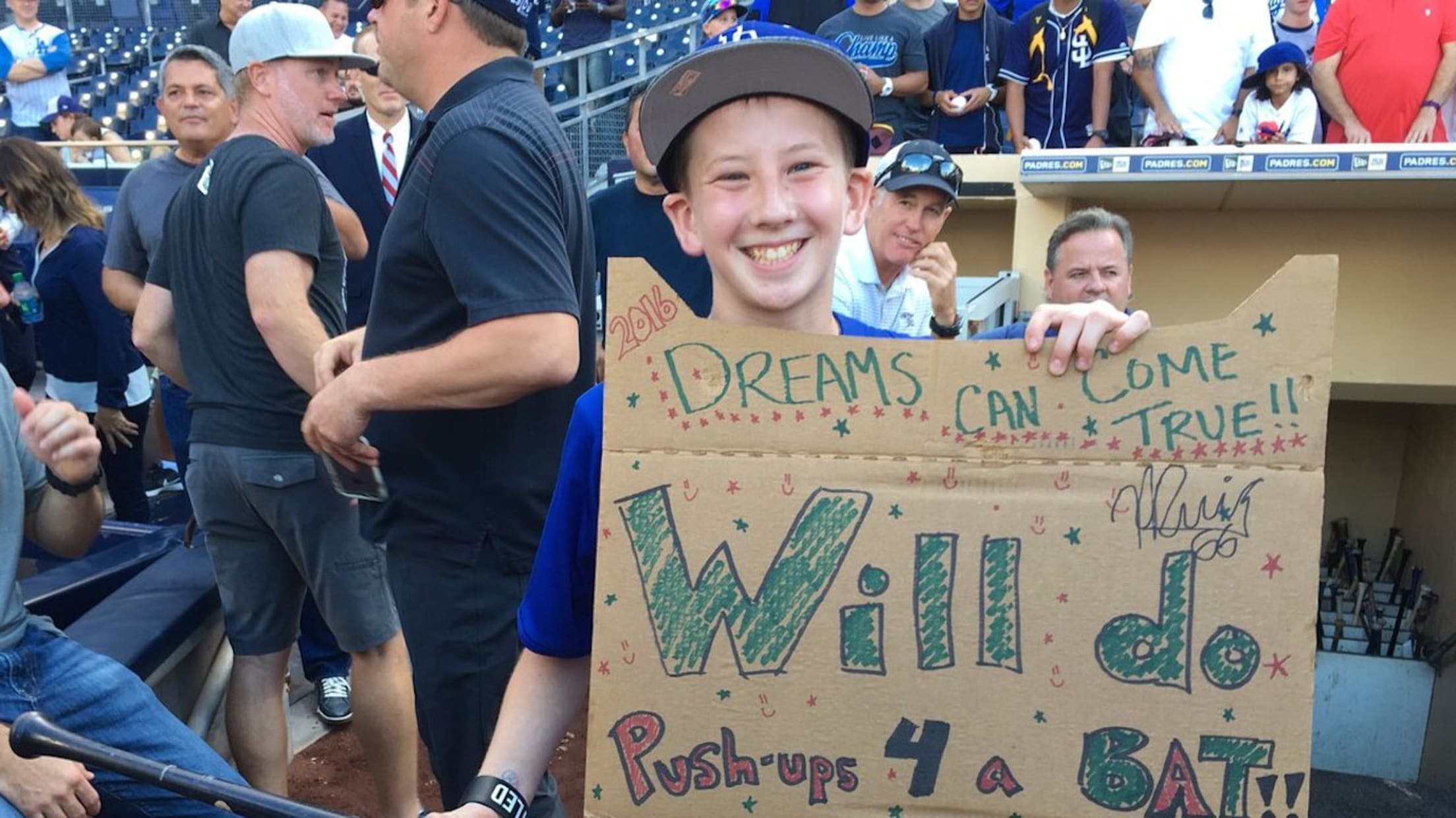 For most fans, taking home a Major League souvenir is a matter of dumb luck. Sure, you can hurdle some seats or turn your hat into an ingenious ball-snagging device, but most of the time, it's in the hands of fate -- simply being in the right place at the right time.
For one young Dodgers fan, however, that wasn't good enough. His name is Noah Rosenberg, and he showed up early to Thursday's game against the Padres determined to get a bat from Yasiel Puig. He didn't resign himself to simply hoping, either. He was ready to negotiate. His price? Lots of push-ups:
Puig, being both a man of the people and a master businessman, was all too happy to take him up on the offer. And no, he wouldn't let Rosenberg off easy: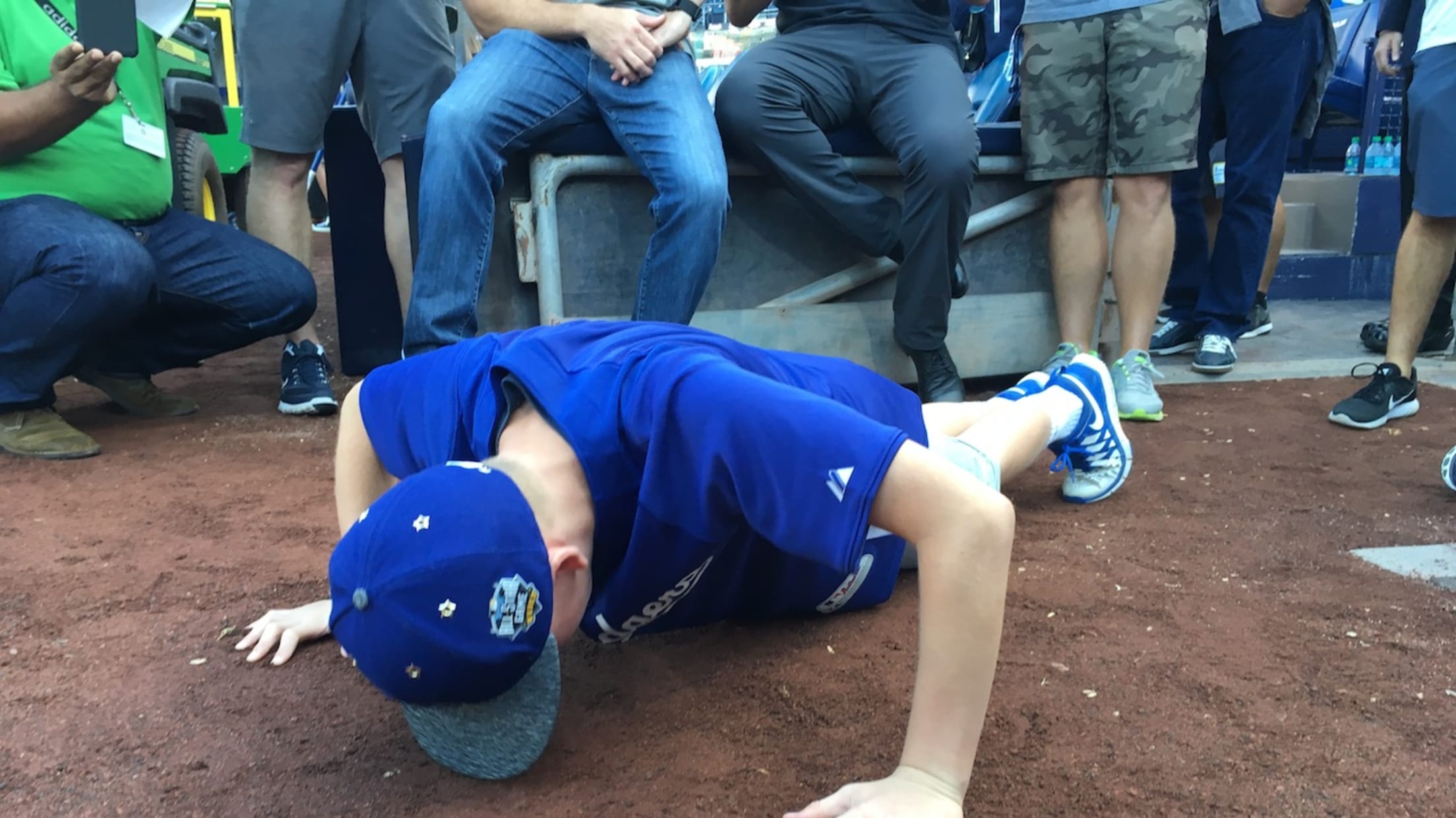 One signed bat and a brief foray in to Phys. Ed. class later, and Rosenberg's sign needed a little editing.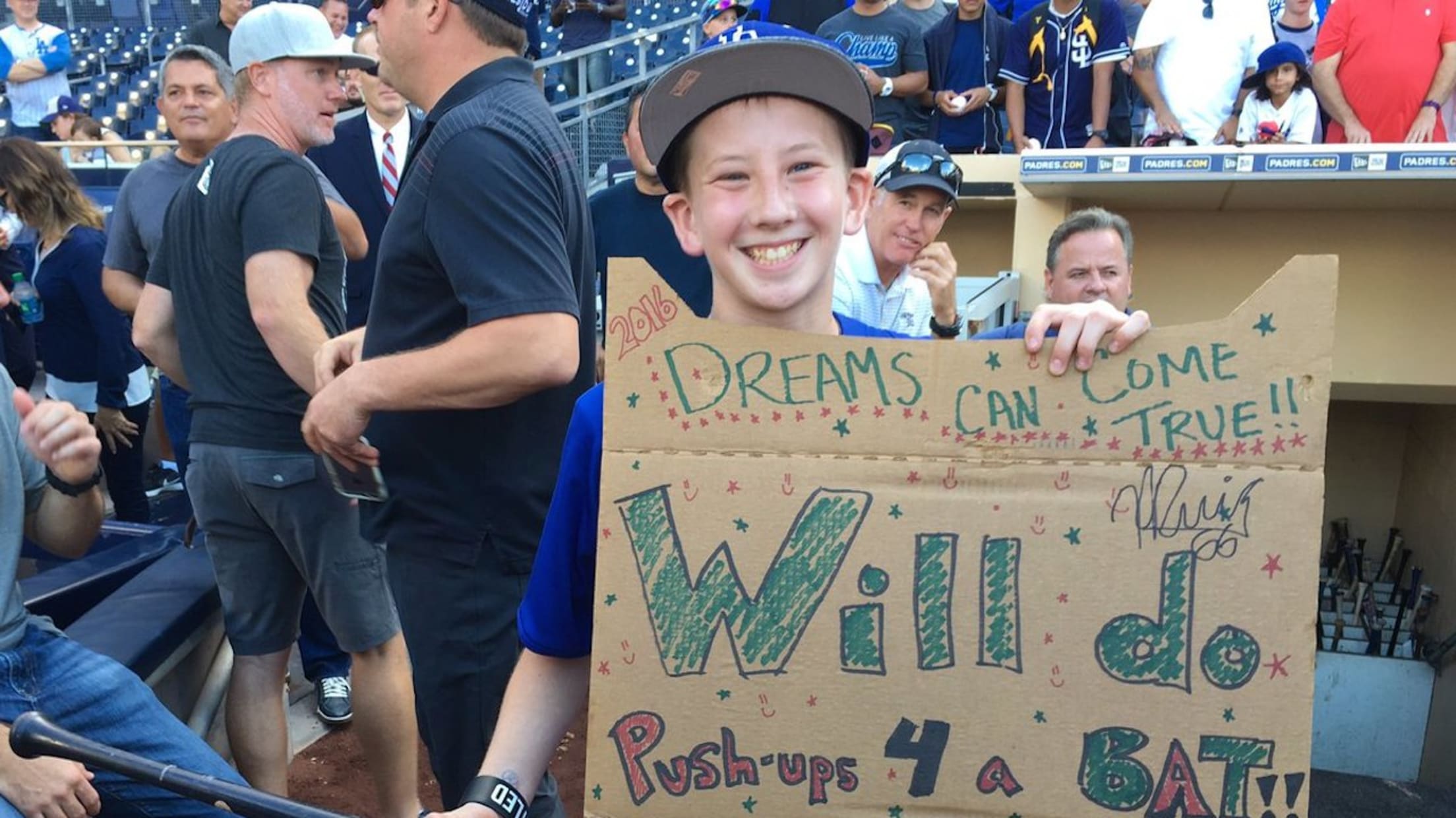 Teams in this article:
Players in this article: