Yasiel Puig looks like an actual child in this photo standing next to the enormous Joel Embiid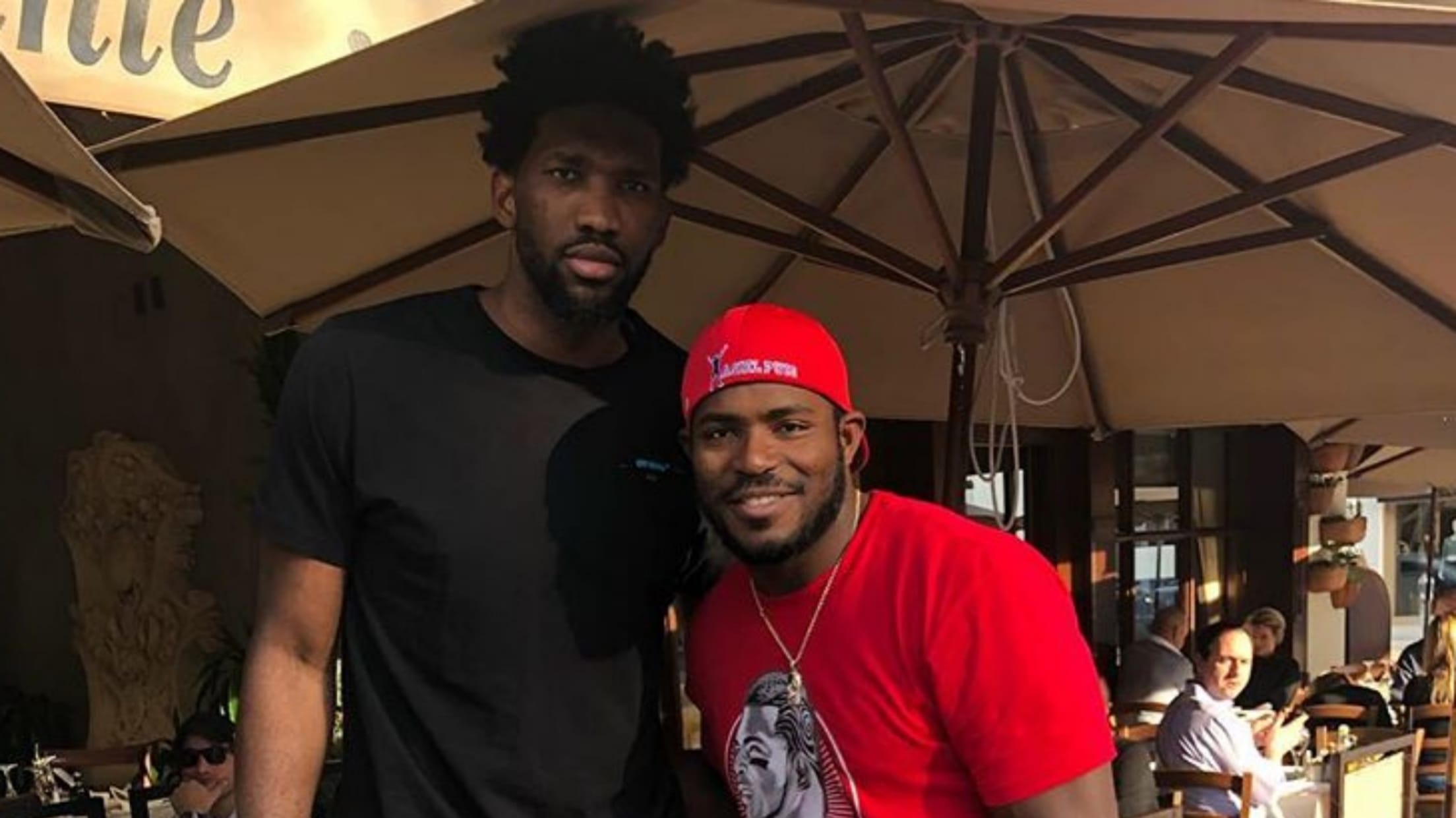 Yasiel Puig is listed at 6-foot-2, 240 pounds, which makes him one of the beefiest big leaguers. But when he ran into Philadelphia 76ers center Joel Embiid, he looked positively tiny. That's because Embiid stands 7 feet tall, and even appears to be slouching in the photo so as to not punch his head through the umbrella canopy.
It also doesn't help Puig's case that he's dressed like he's in 7th grade, with basketball shorts and a backward hat:
Of course, one cannot overlook that the Reds outfielder is wearing a "Puig My Friend" shirt. Because, as we all know, you can't love someone else until you learn to love yourself.
Teams in this article:
Players in this article: