A shirtless Yasiel Puig declared the Dodgers will return to, and win, the World Series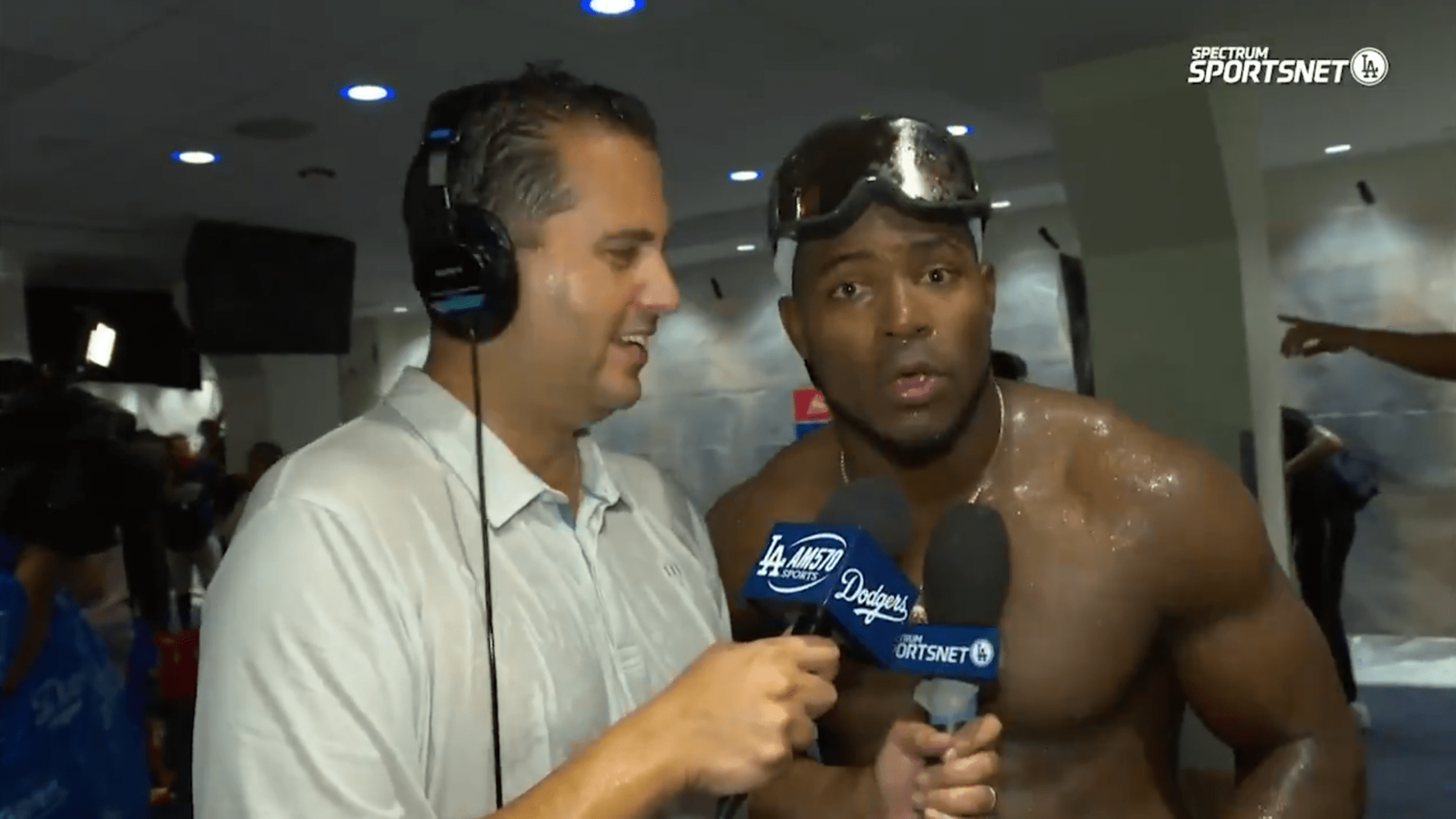 On Monday, the Dodgers won their sixth straight NL West title with a 5-2 victory over the Rockies in Game No. 163, and will host the Braves in Game 1 of the NL Division Series on Thursday night.
After the final out, spirits were high in the Dodgers' clubhouse -- as you'd expect -- and Yasiel Puig was especially amped up. Speaking with Dodgers radio host David Vassegh, Puig took the mic and made some claims. Specifically, that the Dodgers will return to, and win, the World Series this season:
.@YasielPuig is a legend. 😂pic.twitter.com/UTh8AElWAN

— MLB (@MLB) October 2, 2018
This comes just a day after the Brewers' Jesús Aguilarpreviewed the NL Central tiebreaker with a similar declaration in favor of his team (which won its game on Monday, it must be noted).
And, if you want to go back a few years, the 2014-15 Golden State Warriors (pre-Kevin Durant) won the first NBA title of their current run a few months after a very confident Leandro Barbosa made a promise similar to Puig's on Monday.
So should Puig's prognostication come true, he'll be added to this list as well.
We'll see how the postseason unfolds ...
Teams in this article:
Players in this article: