In Short Order: Yasiel Puig's super-fun NLDS is proof he needs his own dedicated camera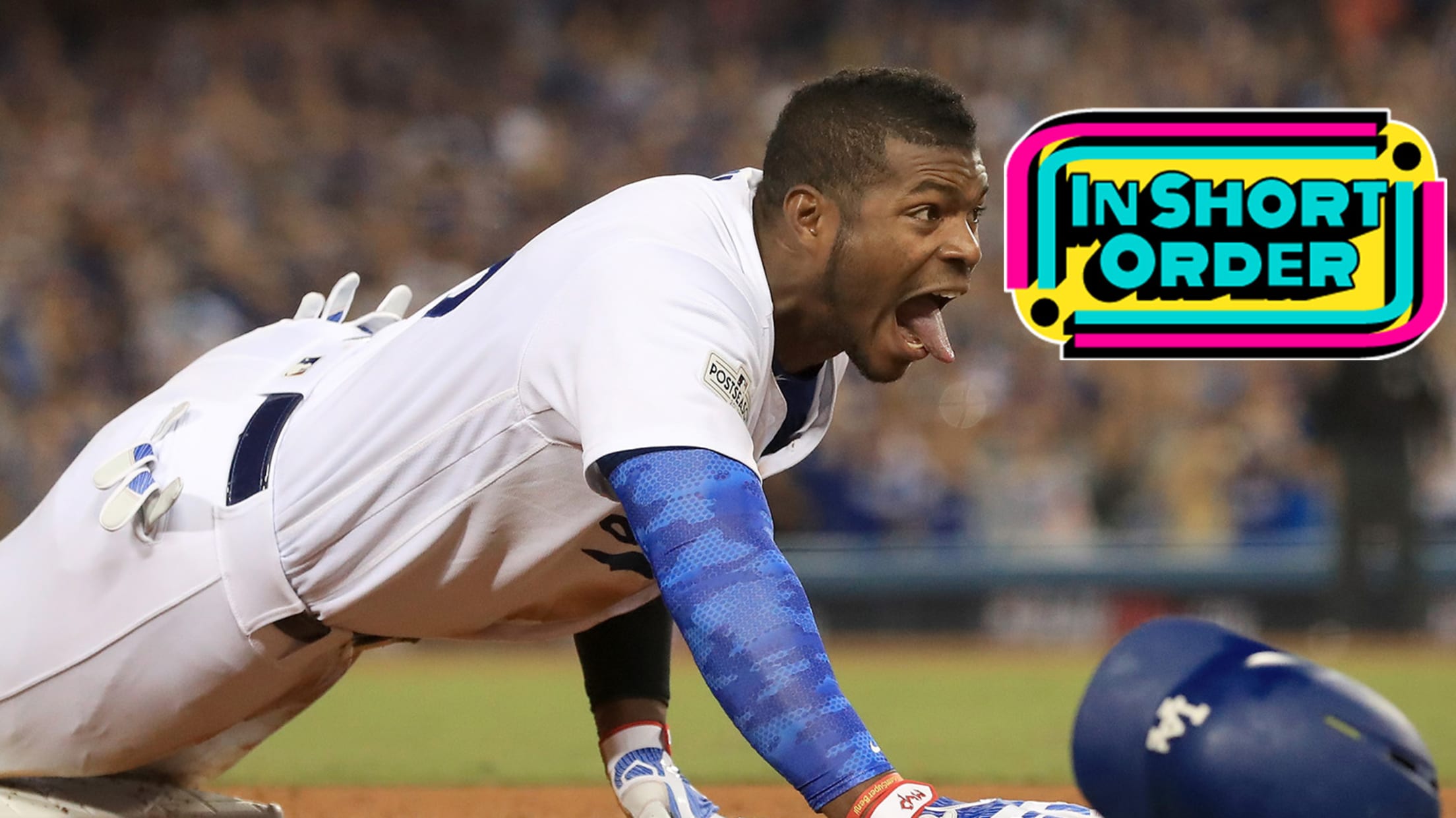 LOS ANGELES, CA - OCTOBER 06: Yasiel Puig #66 of the Los Angeles Dodgers celebrates after hitting a triple in the seventh inning against the Arizona Diamondbacks in game one of the National League Division Series at Dodger Stadium on October 6, 2017 in Los Angeles, California. (Photo by Sean M. Haffey/Getty Images) (Sean M. Haffey/Getty Images)
The baseball season was missing something and, among all the dingers and strikeouts and Joey Votto moments, we didn't even realize it. But now that it's back, we understood what that ache in our heart was: We were missing the super-fun Yasiel Puig.
The last few years had seen Puig's All-Star Variety Show take a back seat due to injuries, ineffectiveness and an attempt at dialing down the antics. Even as Puig set a career-high with 28 home runs and posted his best OPS since 2014, he was benched in the last week of the season by manager Dave Roberts for some strange baserunning and a late arrival to the park.
All of that has disappeared in the postseason. Puig went 5-for-11 in the NLDS presented by T-Mobile against the D-backs and was a threat every time he was at the plate. He even pulled off the Yasiel Puig cycle (patent pending) in Game 2, when he drove in two runs, flipped his bat, danced, celebrated and ... was picked off the bases.
But what made Puig's NLDS so special was everything he did when he wasn't swinging the bat. He proved that he deserves a dedicated camera everywhere he goes, for who knows what we may have missed when the camera was focused on things like the game and not Puig.
He was boundless energy from the moment he stepped in the box, dancing his feet on pitches he didn't like:
While some players sniff their bats to get a sense of the contact they made, Puig is a bit of a baseball foodie and needed to taste it.
He punctuated his triple with the glee and tongue-waggle rarely seen outside of a 5-year-old's oversugared birthday party.
He played third-base coach in the on-deck circle and groundskeeper in the dugout:
Does Puig playing well beget Puig the entertainer? Or does Puig's good mood turn into a good performance on the field? All we know is that this is the Puig we've so sorely needed, and he is demanding our full attention.
The rest of the week:
The Chicago White Sox are your ALDS winners
OK, that may be a bit of hyperbole, but the Yankees' Trade Deadline acquisition of Todd Frazier, Tommy Kahnle and David Robertson in exchange for Tyler Clippard and a trio of prospects is looking even more genius than when it was first announced.
Kahnle struck out five of six batters and recorded the save in Game 4.
Robertson pitched 2 2/3 scoreless innings in Game 5, running his postseason total to eight innings with only one run allowed.
And Frazier's heads-up baserunning was the fatal blow to the heart of Indians fans:
Is Mike Clevinger a baseball-playing cat?
I know what you're saying -- "A cat can't play baseball!" But not only is there nothing in the rule book against this, but Clevinger has clearly animorphed from a cat into a man.
1. Hair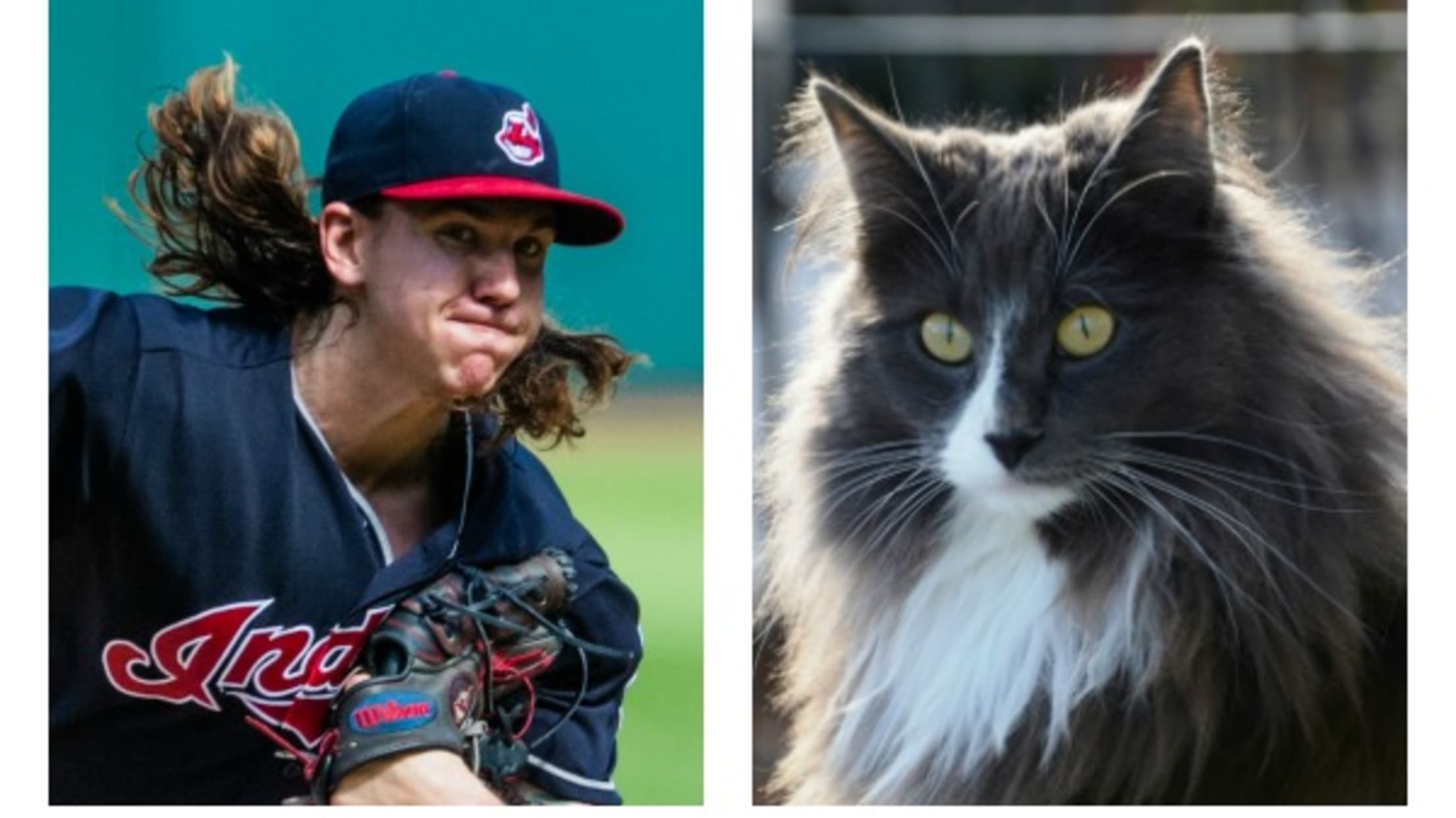 Michael Anthony Clevinger is an anagram for "Cat, Challenge Homer Inn Ivy," clearly referencing some disputed play in Wrigley Field.
3. His foot thing
You ever see cats try and get comfortable? It's exactly this.
You can't spell fun without two of the letters in bunt
Last week, we said that you should pay close attention to Ketel Marte . Though the D-backs are out of the postseason after being swept by the Dodgers, Marte showed off some of the goods when he dropped down this bunt and burned down the line at a best-of-the-postseason 3.56 seconds.
What to watch this weekend:
José Altuve is fresh off an ALDS in which he almost single-handedly beat the Red Sox thanks to an absurd .533/.632/1.133 line. But don't despair just yet, Yankees fans: New York may have discovered his kryptonite.
Though it was only 31 plate appearances, Altuve posted just a .576 OPS against the team this year -- his lowest number against any opponent. And sure, that could be small sample size luck, but it appears the Yankees had a game plan: Pitch him high and away with a combination of fastballs and sliders: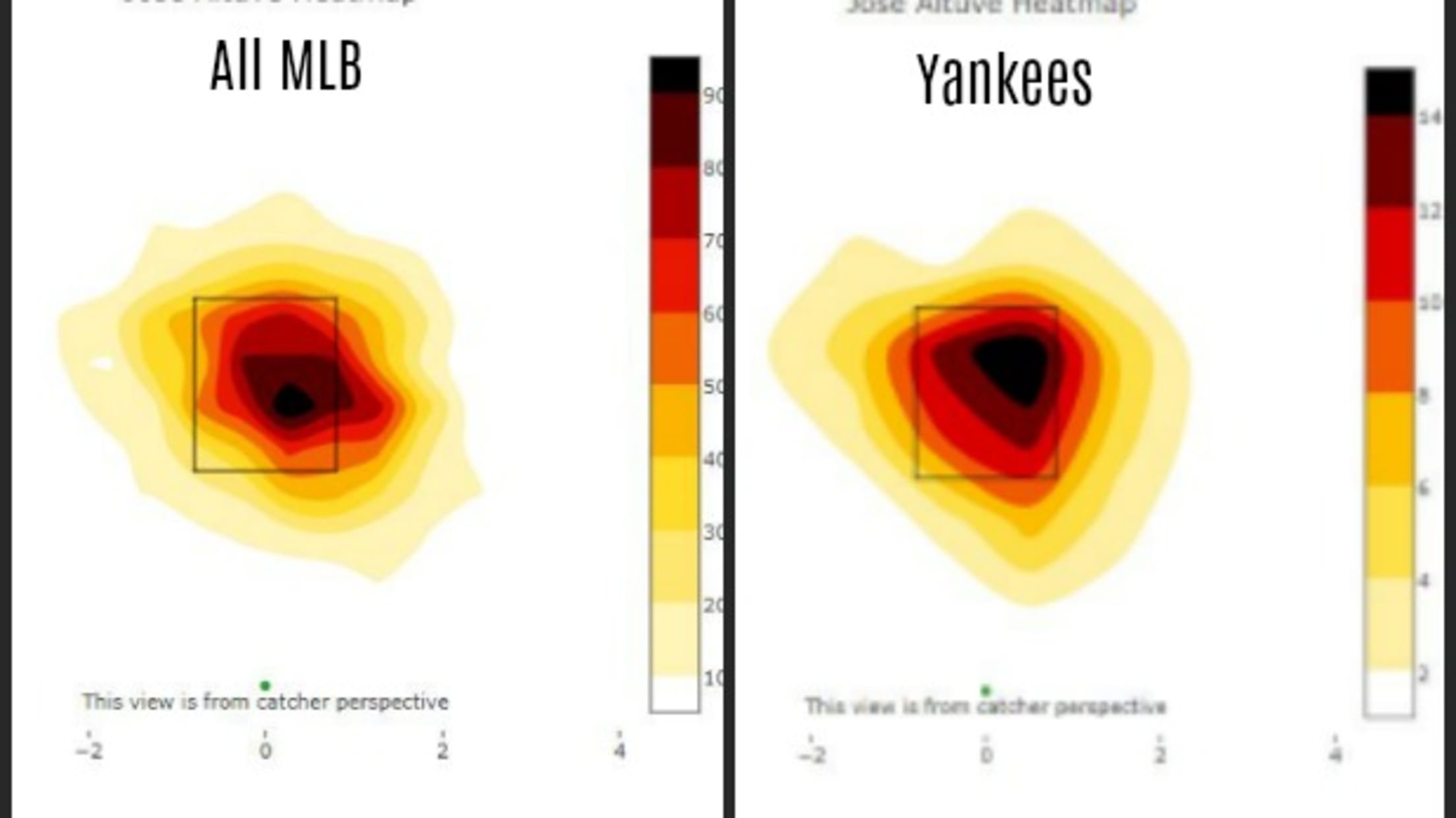 And even if the Yankees' game plan isn't enough to excite you, we now have the top two AL MVP Award candidates facing off -- despite looking nothing like each other. And that's good fun:
Dreams do come true. #ALCS pic.twitter.com/16I1SqRjHj

— MLB (@MLB) October 12, 2017
Teams in this article:
Players in this article: