Young boy gives ball to young girl at Marlins game and hearts melt everywhere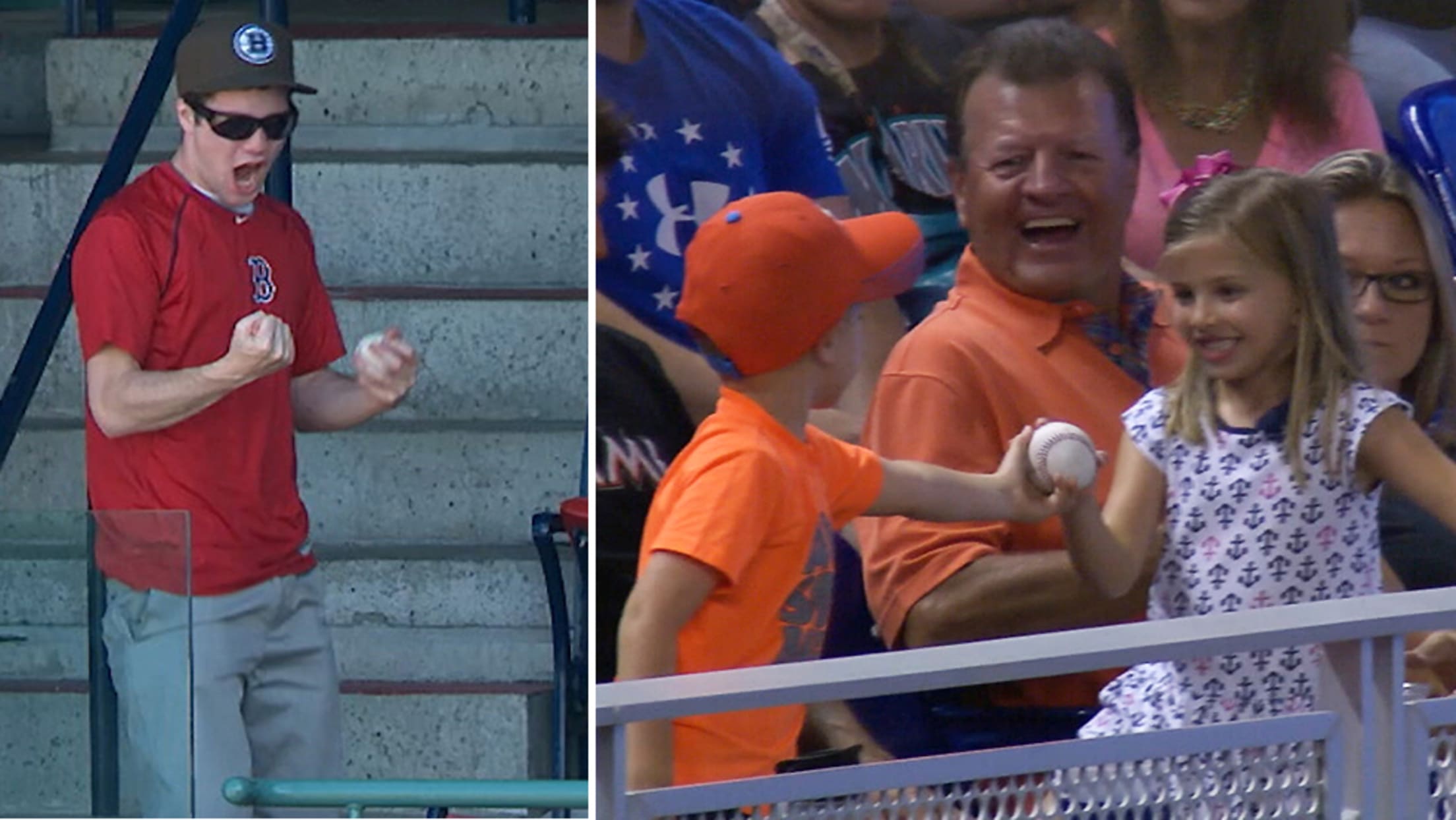 The joys of Father's Day from the stands in MLB can best be summed up in the story of three foul balls.
First, we have one fan's dramatic adventure with two foul balls during the Red Sox's 2-1 victory over the Mariners. Early in the game, a Boston fan sitting in the upper deck at Fenway Park just missed a foul ball when it bounced out of his hands and fell out of reach. It was as if the glory of victory slipped right through his fingers. It happens to the best of us.
But there is always hope, friends. In the seventh inning, Hanley Ramirez sent another foul sailing toward the same fan -- and he would not be denied a second time:
Never has the sweet story of redemption been rendered so perfectly. And it may not have even been the most memorable foul-ball story from Father's Day.
During the eighth inning of Sunday's Rockies-Marlins game, a young boy came across a souvenir baseball -- one of the great joys of going to a ballgame when you're of that age. Knowing the happiness it brought him and at the behest of his dad (on Father's Day), the youngster decided to pass on his gift to a nearby friend. And this ... this is where everybody's heart melts:
We made a Vine for you too because this is probably the sweetest thing you'll see all day:
To make the day at Marlins Park even better, Marcell Ozunalaunched a home run into outer space and the Marlins won the game, 3-0.
When someone asks these fans tomorrow how their Father's Days were, they'll have quite the stories to tell.