These young Mets fans should hang out and form their own battery
A humble suggestion came to us while watching the Marlins-Mets matchup on Monday afternoon.
Can we get this young Mets fan, decked out in full catcher's gear including chest pad: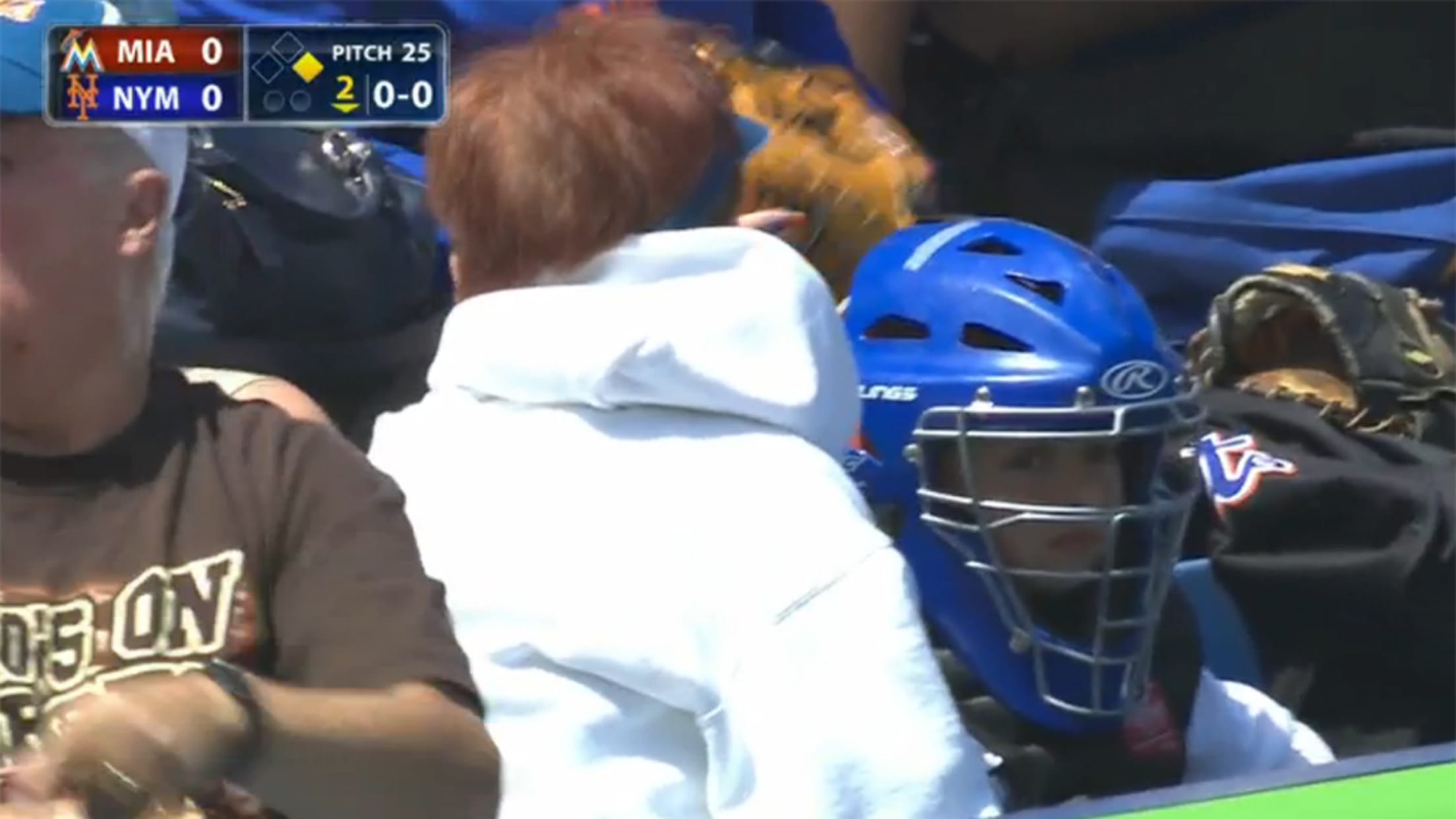 And this fan with a strikingly Jacob deGrom-esque head of hair:
To hang out and form their own mini-Mets battery?
Maybe the young aspiring catcher can pretend to be Travis d'Arnaud and the pair can recreate deGrom's seven-inning, 13-strikeout performance in Game 1 of the 2015 NLDS? Or, if they get a few more friends, they can reenact the entire Mets' NL pennant run. That sounds like a good project for summer vacation.