30 years ago, Tommy Lasorda got a mascot ejected for napping on his dugout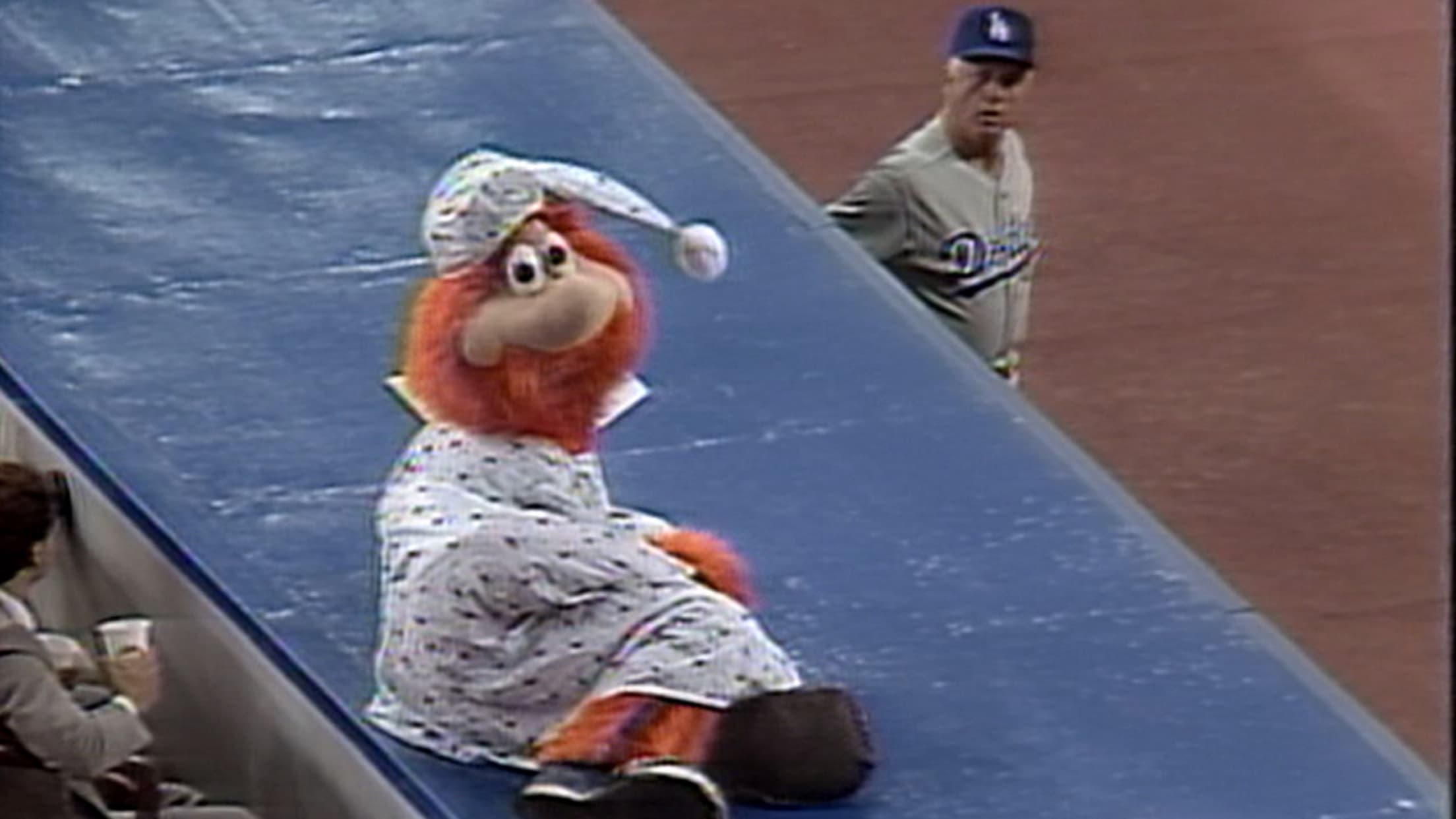 In the world of mascots, Youppi! is something of a trailblazer. After serving as the Expos' mascot since 1979, he "chose" to remain in Canada and represent the Canadiens rather than migrate south to Washington, D.C. with the franchise. In so doing, he became the first mascot in the history of North American sports to switch between two major sports leagues.
That, however, wasn't the orange furry thing's first encounter with mascot history. In 1989, he became the first mascot ever ejected from a Major League Baseball game for the crime of, well, mostly just being a mascot.
Extra-inning baseball games are weird and 30 years ago, one game got particularly weird. During the 11th inning of a game between the Dodgers and Expos, Youppi! decided to take a nap on the top of the Dodgers' dugout. It was late, after all.
The video above offers an oral history of what happened next, complete with interviews with the man underneath Youppi's fur and the umpire who sent him home.
Apparently, Youppi's bedtime routine was causing quite the racket in the dugout below. So, Dodgers manager Tommy Lasorda complained to the home plate umpire. In an unexpected turn of events, that led to Youppi! getting tossed from the game. He was as confused as everyone else:
This wasn't Lasorda's first time going toe-to-toe with a mascot in response to some antics. One year prior, he got in a physical altercation with the Phillie Phanatic after the mascot brought a Lasorda doll to the field:
Perhaps Lasorda learned to use the systems in place to resolve mascot disputes following his brawl with the Phanatic or maybe he was just worn down after 11 innings of baseball. Regardless of his reasons, we should be thankful for the result. Thanks to Lasorda's striving for dugout tranquility in extra innings, history was made.