Yuli Gurriel and Jose Altuve tried on the Astros' new Gurriel Rally Wigs, and it was great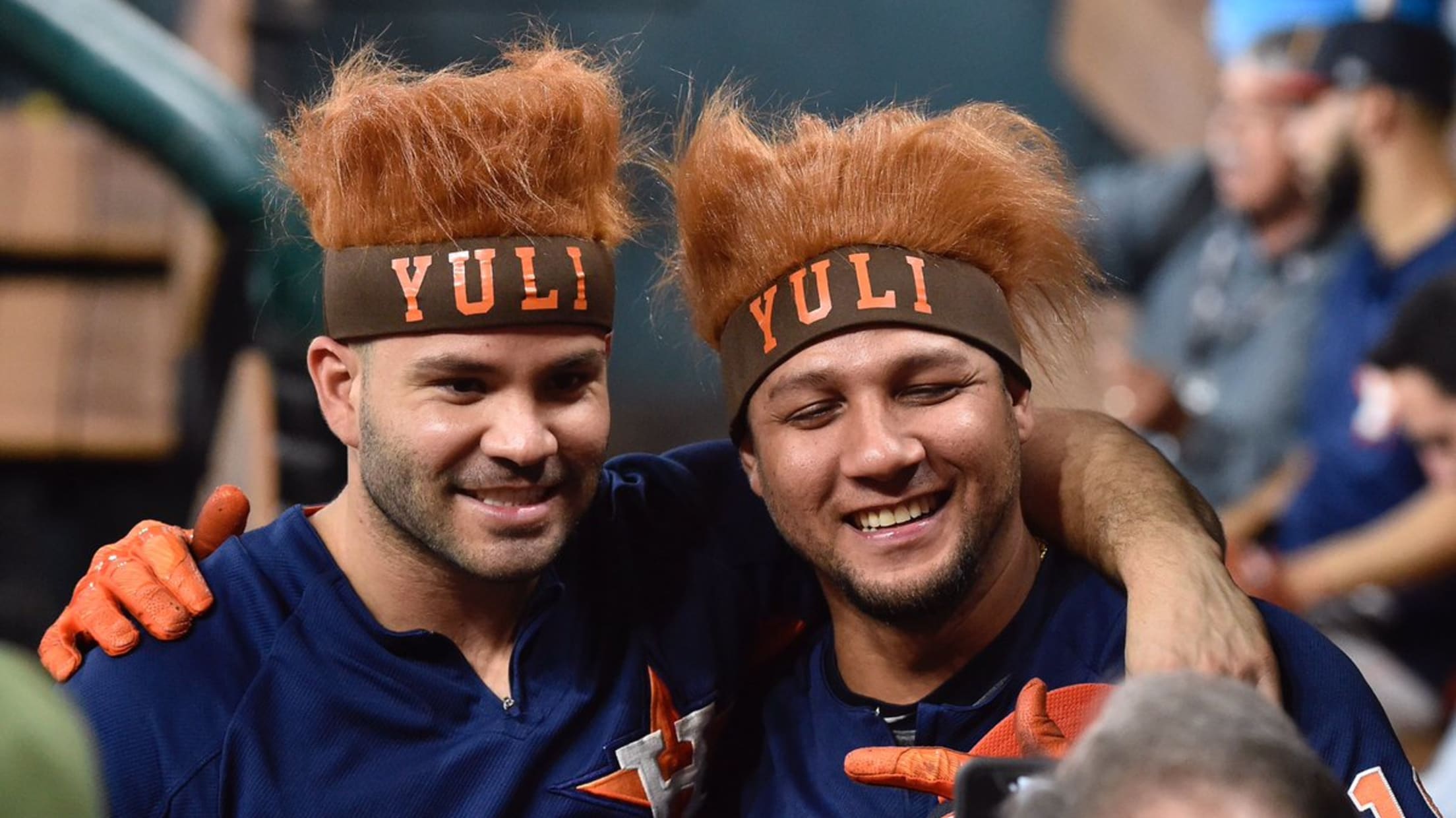 One of the most striking storylines of this season so far has to be Yuli Gurriel's amazing hair. Just look at it:
The Astros get to enjoy this on a daily basis, and before their 2-0 win over the Orioles on Friday night, the club extended the offer to fans at Minute Maid Park on Yuli Gurriel Rally Wig Night. That's right, a festive giveaway item celebrating his sense of personal style. Here's Yuli trying on his own namesake hairpiece:
Nice 👌🍍🙈 #YuliHair @astros pic.twitter.com/8mpiM8OXjJ

— Yulieski Gurriel (@el_yuly10) May 26, 2017
And here's Yuli and teammate José Altuve teaming up for a doubling-down of #YuliHair:
Twins. #YuliHair pic.twitter.com/1tnXQj1q8E

— Houston Astros (@astros) May 26, 2017
Over in the 'Stro Zone in right field, Astros fans definitely embraced the spirit of the night:
Gurriel's definitely been embracing all the attention his (admittedly attention-grabbing) hair has earned him recently, even offering up some signed gear to fans who showed him their best attempts to grow #YuliHair of their own. Including this dog:
@el_yuly10 Pineapple brothers 🍍#Yulihair pic.twitter.com/EAvgcGSTBb

— Julianne McDonald (@Julianne_Eva) May 25, 2017
And this young man:
#yulihair @el_yuly10 he is 4 so he doesn't have much hair to play with. 🤣, but I think he played it off pretty well. pic.twitter.com/4ExZt7bZff

— Olga Melendez (@olga_yessenia) May 25, 2017
This is a full-on phenomenon.
Teams in this article:
Players in this article: