Yuli Gurriel met his adorable mini-me, and the resemblance was uncanny
When Astros players take batting practice, they're locked in, serious, and paying no attention to anything around them except for their bats, the BP thrower, and positioning themselves properly in the cage.
Nah. Just kidding. While Astros hitters take their daily preparation seriously, they also know how to keep things light when they're getting ready for a game. Especially if they spot a youngster behind the ropes whom they find exceptionally adorable.
Such was the case on Friday, when Yuli Gurriel spotted his mini-me -- 10-year-old Manuel Mendez, who brought to this BP viewing session his full Yuli mojo. He wore his Yuli jersey, and his Yuli wig, a popular promotional giveaway at an Astros game a couple of months ago. The wig, a replica of Gurriel's far-out hairdo that has made him a fan favorite (a .294 average and 15 homers helps as well), was a huge hit, especially among kids.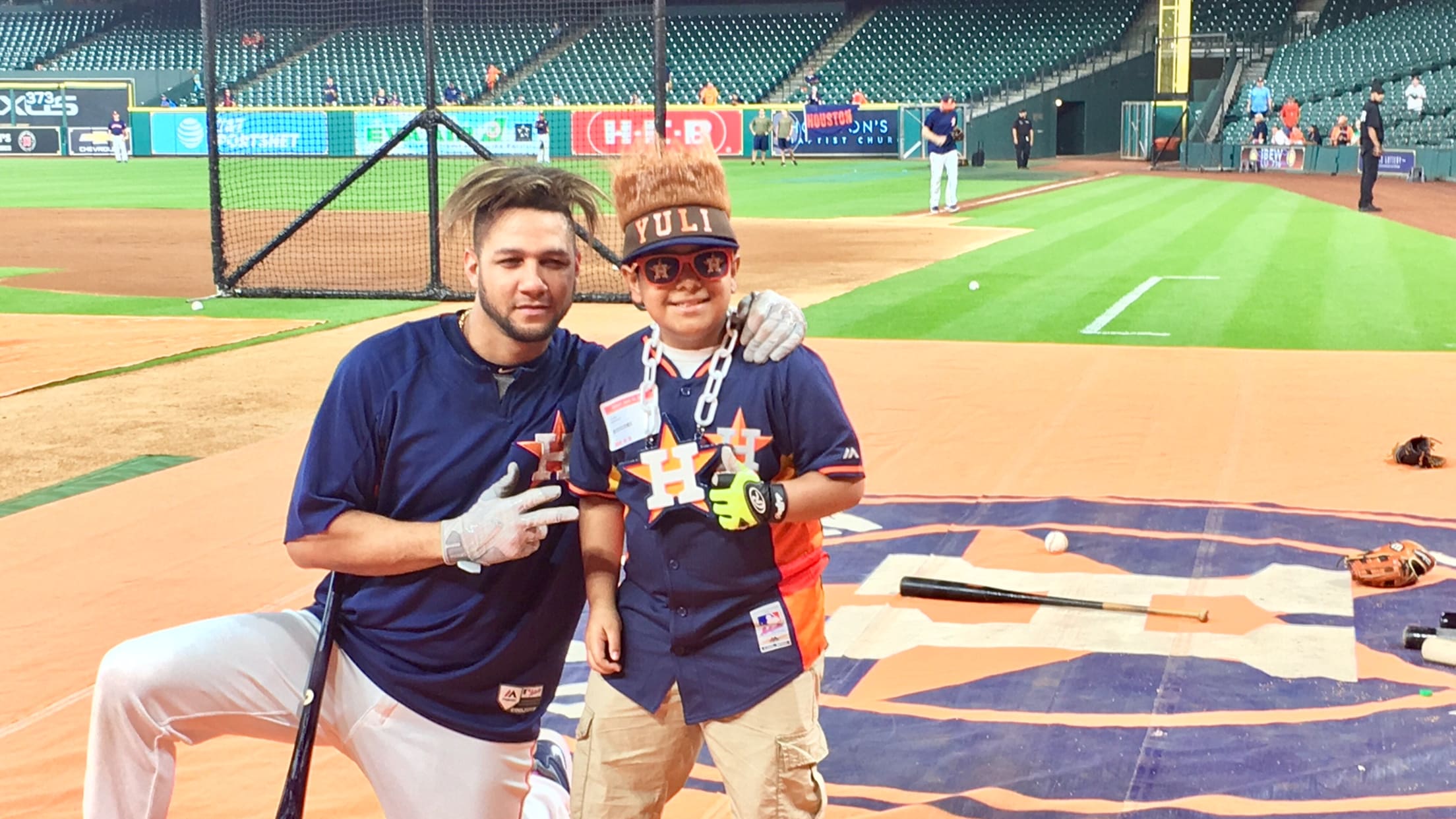 Big Yuli spotted Little Yuli standing behind the ropes and called him over to the cage. Little Yuli, seemingly unfazed and as cool as can be, sauntered over, met a handful of Astros players, and, as a bonus, obtained some autographs.
No word on if the two exchanged styling tips.
The Astros continue to show this season that even though baseball is a serious business, there's always time to have a laugh or two with the wee ones.
Teams in this article:
Players in this article: