Yusei Kikuchi was spotted at an Anaheim Ducks game decked out in gear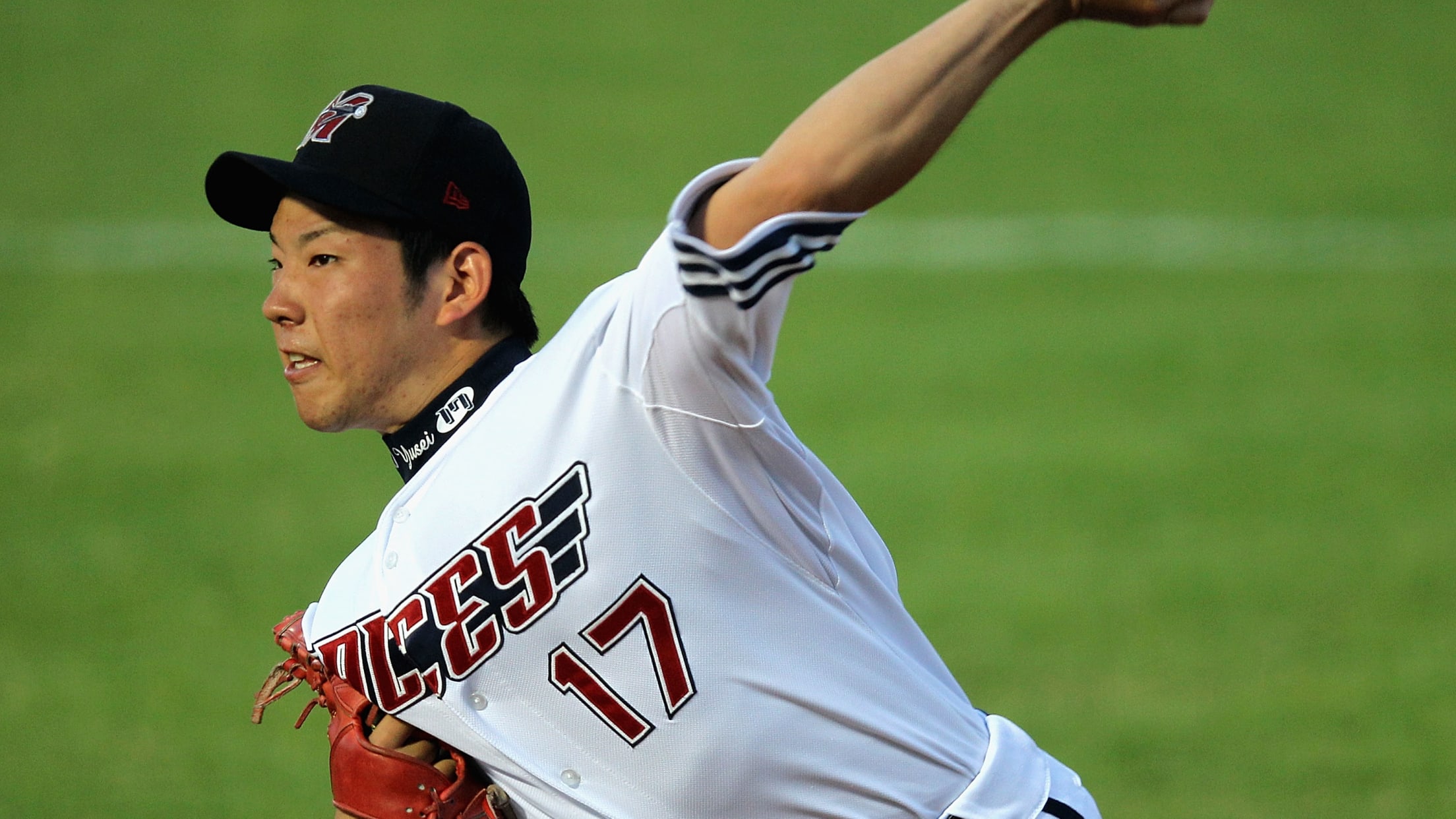 during the Australian Baseball League match between the Melbourne Aces and the Brisbane Bandits at Melbourne Showgrounds on November 17, 2011 in Melbourne, Australia. (Hamish Blair)
The hot stove watch is on. People are pulling up Instagram location details and reading tea leaves to try to figure out where the biggest names might end up. Star pitcher Yusei Kikuchi is expected to be posted by his NPB team, the Seibu Lions, and big league teams will be lining up with their best offer for a chance to sign the star lefty.
Well, fire up the rumor mills because Kikuchi was spotted at a recent Anaheim Ducks game. While it's possible he wanted to cheer on the team while they were on the road in Nashville on Sunday, it's more likely this image was snagged during Friday's Oilers-Ducks matchup.
totally off subject... Yusei Kikuchi wearing a Ducks jersey at a Ducks game in Anaheim... I know I'm reaching but can this be a sign?? pic.twitter.com/EHWYMYYsu2

— StandOut Realty (@StandOutRealty) November 26, 2018
What does this mean? While teams can't negotiate with the player just yet, Kikuchi could be checking out areas he might consider living. Plus, there's one big Angels signing from last year that has already proven how good he looks in a Ducks jersey:
When visiting the @Angels for #DucksNight, it's always good to bring along a gift.#ShoTime just went retro with our new third jersey! pic.twitter.com/eT2sRw9rvl

— Anaheim Ducks (@AnaheimDucks) September 14, 2018
That's not the only similarity between the two players. Kikuchi and Ohtani both attended Hanamaki Higashi High School, which is a Japanese baseball powerhouse.
Of course, the real reason Kikuchi was in Anaheim was probably to meet at agent Scott Boras' Newport Beach offices, but then again, who knows what could end up playing an important role in Kikuchi's final decision. Maybe he's just a giant Ducks fan.
Teams in this article:
Players in this article: