Nine storylines from the 2018 season that would make excellent sports movies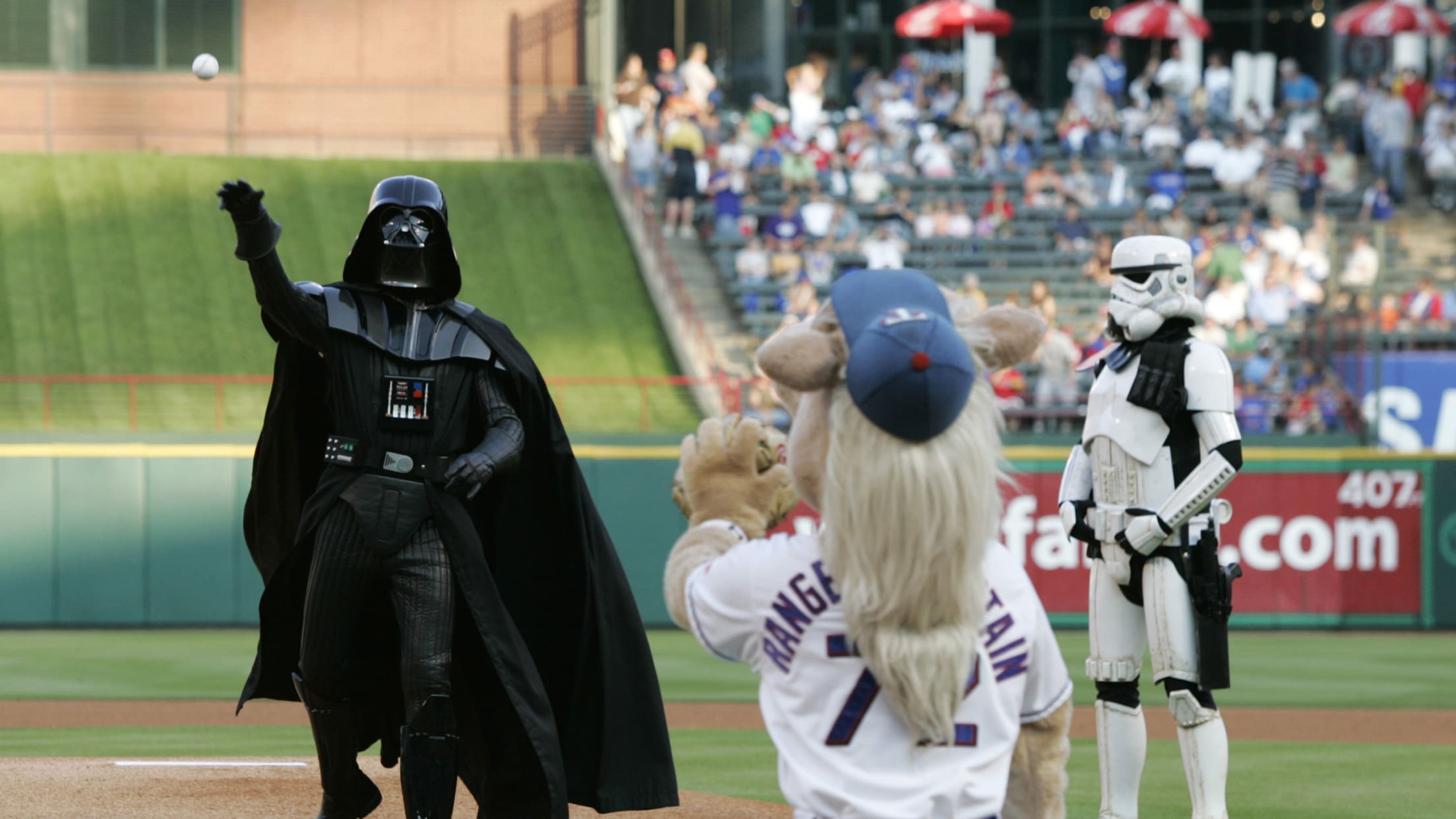 The 2018 baseball season was filled with wonderous moments: Highlights that made the jaw drop, bloopers that made your belly ache and storylines that made you feel more teary-eyed than a "This is Us" season finale. So, naturally, that means we should make movies based on the wonderful things that happened this year.
Here are 9 storylines from this season that we believe would make incredible sports movies. If any film producers are reading this, give us a call. We'll do lunch.
The Braves' Brothers
Ronald Acuña Jr. and Ozzie Albies were sent to Atlanta on a mission from god. That mission: Have an absolute blast and lead the Braves back to postseason soil for the first time since 2013. Now the only question left is if it will have an explosive World Series finale or if we'll be back looking for a sequel next season.
The Illusionist
Javier Báez is a magician, but instead of a top hat and tails, he's opted for the Cubs' pinstripes. Baez has long been one of the most exciting players to watch, with a seemingly endless supply of tools in his kit, but 2018 saw him put it all together as he's set career highs in home runs, RBI, average, on-base percentage, slugging, stolen bases ... you get the idea. What's his final trick? We'll find out in October.
The Greatest Sho-man
Shohei Ohtani was billed as a two-way star who could pitch and smash dingers. Some doubted that he could be that good at both.
Oh, how foolish we were. His fastball blazed past batters who saw but a blur, and his sliders avoided bats like they were self-aware. At the plate, he was one of the best in the league, smashing as many home runs as fellow rookie Juan Soto ... in almost 100 fewer at-bats. He was must-watch, do-not-turn-your-head-away-even-for-a-second entertainment.
Mattatouile
The Cardinals were a constant pest throughout the season, and there's one explanation: The magical salsa that Matt Carpenter cooked up. The infielder's mix of tomatoes, peppers and spices powered Carpenter to a career year and St. Louis to the precipice of the postseason.
The Houston Chainsaw Massacre
Woe be to any team that has to face the Astros. The team scored the fourth-most runs in the league thanks to its deep lineup, and it gave up the fewest runs thanks to its buzzsaw of a rotation. Justin Verlander and Gerrit Cole were the first pair of starters to top 250 strikeouts. That's a horrifying nightmare for every batter.
Moneyball 2: 2 Money 2 Ball
The original "Moneyball" A's weren't supposed to be good. They exploited inefficiencies and raced to the postseason.
Well, the A's did it again in 2018. The original movie sidelined the trio of aces , but this time there would be no reason to avoid them. This 2018 A's rotation is a stitched-together Frankenstein of journeymen, youngsters and wily veterans. There is plenty of star-power on the other side, though, as the defensive wunderkind Matt Chapman and sluggers Matt Olson and Khris Davis have all of Oakland dreaming.
Strange Brew
Bernie Brewer has clearly been working on something special in the madman's laboratory he has hidden behind his slide. Lorenzo Cain and Christian Yelich moved to Milwaukee in the offseason, and the two have put together MVP Award-quality campaigns. The Pete Davidson doppelganger in particular went supernova, topping 30 home runs, stealing more than 20 bases and collecting two cycles. Meanwhile, the bullpen has two pitchers with ERAs below 2, with Jeremy Jeffress leading the way at 1.35. Whoever has to go through the crisp, refreshing suds of Milwaukee will be in for some trouble .
Purple Rain
Kyle Freeland is The Kid. Dressed in a resplendent purple uni, the local Colorado kid has emerged as the Rockies' ace. Freeland's 2.84 ERA is the lowest mark for any Colorado pitcher who has qualified for the ERA title in a full season. The young left-hander's pitching has been a major reason that the Rockies are in the thick of the NL West and NL Wild Card races.
The Changeup
The Pirates' Trevor Williams had a breakout year, as the Magic: The Gathering-playing right-hander set career highs in nearly every category. But, as evidenced by his ownership of a jersey from the Chargers' Trevor Williams (and vice versa), along with his NFL tryout video, the only possible explanation is that there has been a bodyswap situation like in "Freaky Friday," "13 Going on 30," and "The Change Up."
Teams in this article:
Players in this article: