In Short Order: The Athletics may have made the steal of the offseason by signing Yusmeiro Petit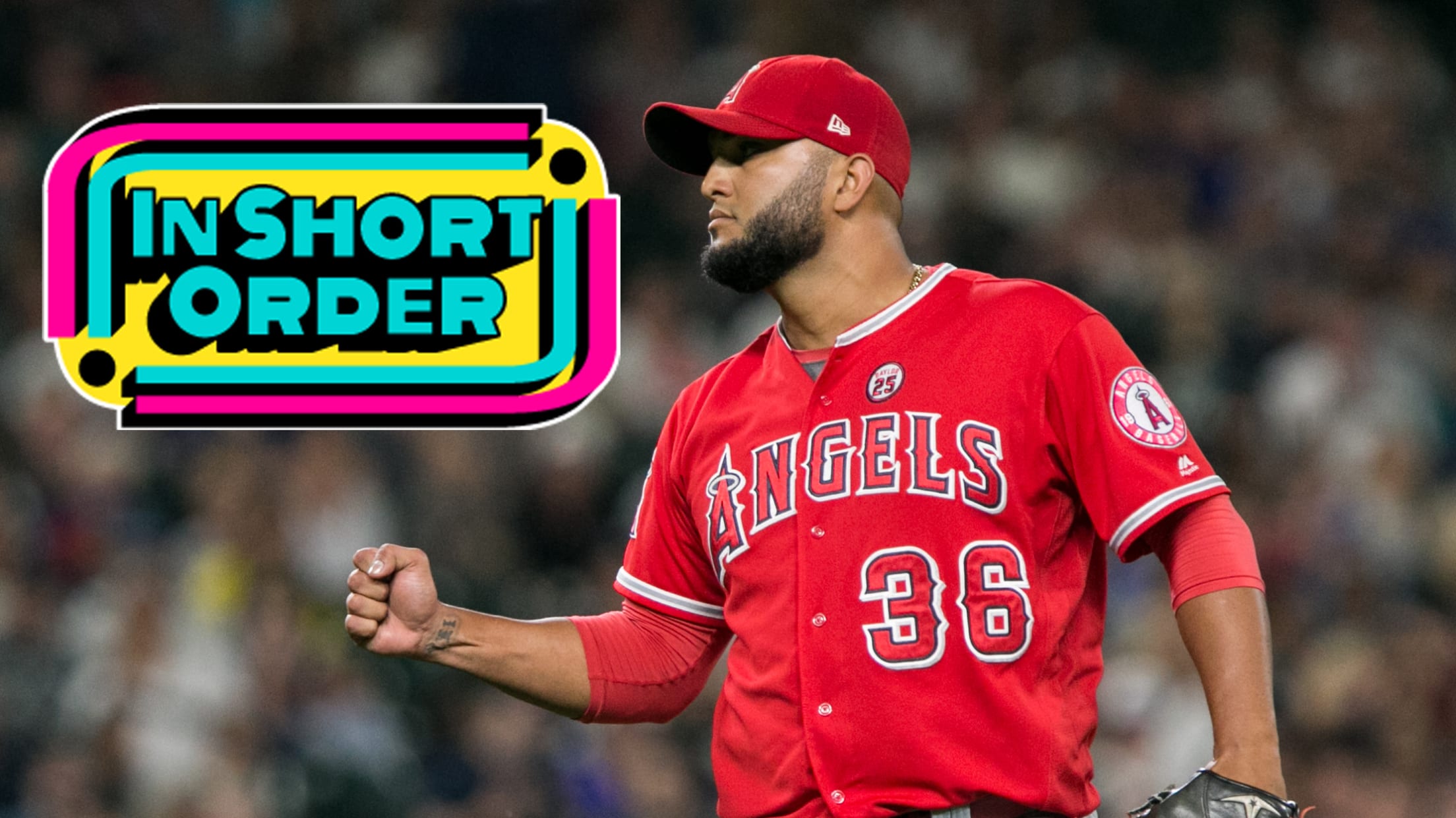 SEATTLE, WA - AUGUST 11: Yusmeiro Petit #36 of the Los Angeles Angels of Anaheim celebrates closing out the game to beat the Seattle Mariners 6-5 in the ninth inning at Safeco Field on August 11, 2017 in Seattle, Washington. (Photo by Lindsey Wasson/Getty Images) (Lindsey Wasson/Getty Images)
Welcome to In Short Order, a weekly look at all the baseball that I like and can't stop obsessing over. We'll mostly live at the edges of the game; at the intersection of the weird, the fun and the esoteric. Oh yeah, and hair.
When the Athletics signed reliever Yusmeiro Petit to a two-year, $10 million deal, it may not have made your eyes light up like a Looney Toons character who's just fallen in love. His fastball struggles to break 90 mph. His career ERA+ is 95.
But that's all missing the point and the 32-year-old's breakout season. Petit posted a career-best 2.76 ERA last season, which is better than the ERAs posted by relief aces Sean Doolittle (2.81), Dellin Betances (2.87) and Cody Allen (2.94).
He struck out 10 batters per nine and walked fewer than two, giving him a better K/BB rate than breakout relievers like Anthony Swarzak and Felipe Rivero, who lived up to his nickname "Nightmare" with a 1.67 ERA.
And, perhaps most importantly for an A's team whose rotation is filled with young, inexperienced arms: He led all relievers in innings (91 1/3) and in appearances totaling two-plus innings. He may even thrive in those situations, posting a 0.94 ERA when stretched out.
This wasn't a fluky season, either. Petit's expected wOBA, a stat that uses launch angle and exit velocity to predict offensive production against a pitcher, was .261. That sandwiched him directly between Betances and Allen, and was just eight points behind Clayton Kershaw.
Even if you think Petit got lucky since a few homers turned into infield flies, he is moving to a more spacious ballpark that will be forgiving on deep drives. He should be plenty helpful as the A's prepare for the future.
Now on to the rest:
Richard Bleier's ground ball extravaganza
The Orioles' reliever used his high-80s sinker and cutter to post a 1.99 ERA in 63 1/3 IP. More shockingly: He did it while only striking out 3.7 batters per nine innings, thanks to an ability to get the highest-rate of grounders in the Majors.
Need a double play? He's your guy:
Bleier is also the first pitcher to post an ERA under 2.00 while striking out fewer than four batters per nine innings since Shigetoshi Hasegawa in 2003.
Adam Dunn knows books
The Reds announced this week that the master of three true outcomes was going to be inducted into the team's Hall of Fame. That came on the eve of Bo Jackson's 55th birthday, which means it's important to share this fact:
Adam Dunn said the only book he has ever read is "Bo Knows Bo."

— Dan Hayes (@DanHayesMLB) March 18, 2014
I assume this is also the only show he's ever watched, too:
You should know about when ...
the Pirates were inspired by the Ninja Turtles.
Originally created to parody violent high-concept comic books in the '80s, the Teenage Mutant Ninja Turtles eventually morphed into a children's cartoon show and movie franchise that is still alive today. Oh yeah, and they also inspired the 1990 Pirates, too.
Before an early-season road trip, outfielder John Cangelosi put a Ninja Turtles poster over catcher Mike LaValliere's locker. Why? "He looks like one," Cengelosi told Sports Illustrated." All you'd have to do is paint him green."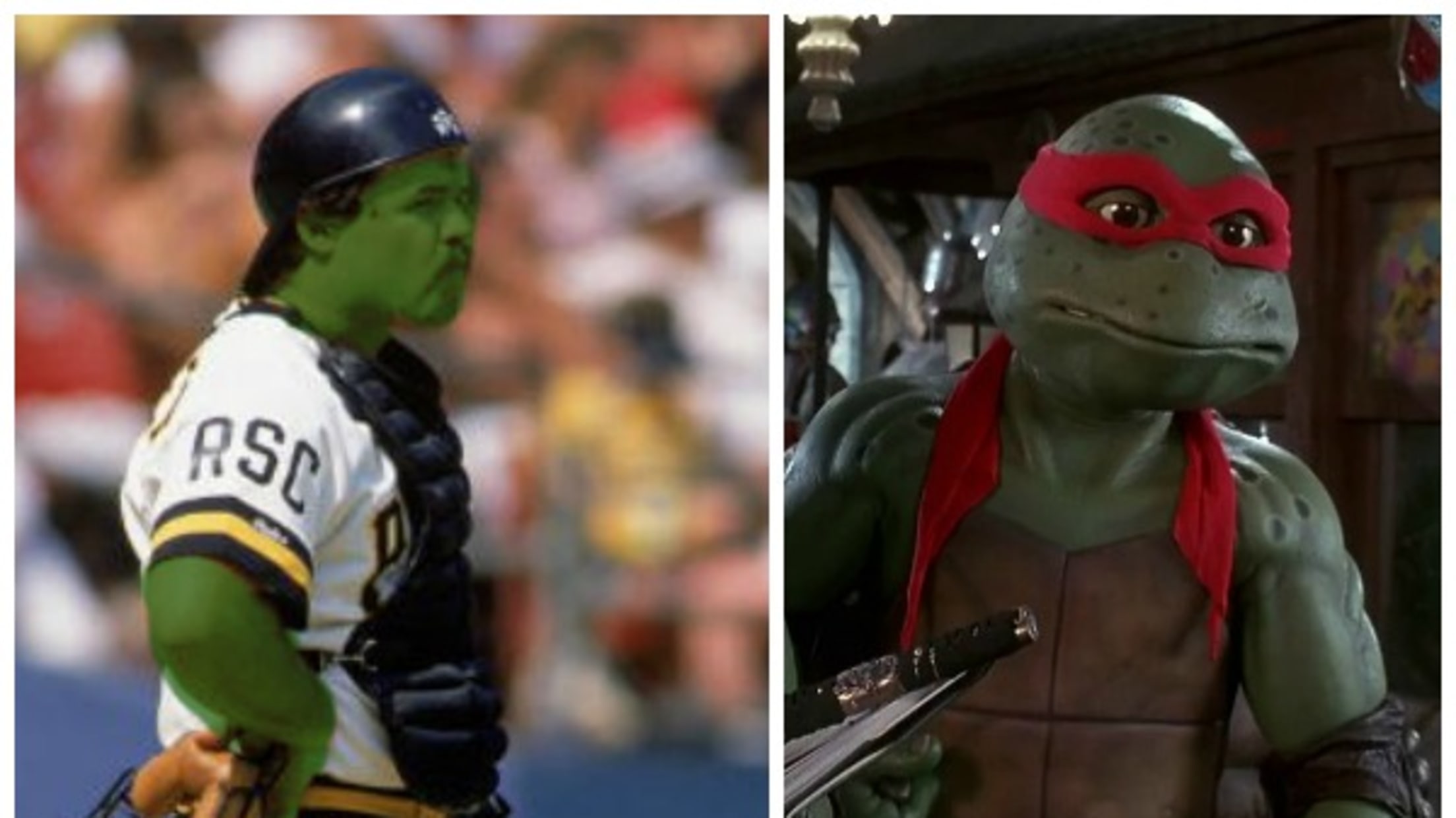 The team then went 10-3 on the trip. The clubhouse was soon filled with Ninja Turtles posters.
What to watch this weekend: Perth Heat center fielder Jake Fraley
When the Perth Heat take on the Sydney Blue Sox on Saturday at 5:30 p.m. ET, be sure to pay careful attention when Fraley gets on base.
The 22-year-old reached Class A Advanced in the Rays system this year and is mashing the ball to a .371/.463/.629 clip in the ABL entering Friday's action. Even better is what happens once he's on base: In just eight games, Fraley has swiped 10 bags -- seven more than the second-best bag-swiper.
Soon he'll need the nickname "Ace" -- you know, like the dude from Kiss.