Zach Davies was so excited about Christian Yelich coming to the Brewers that he broke his phone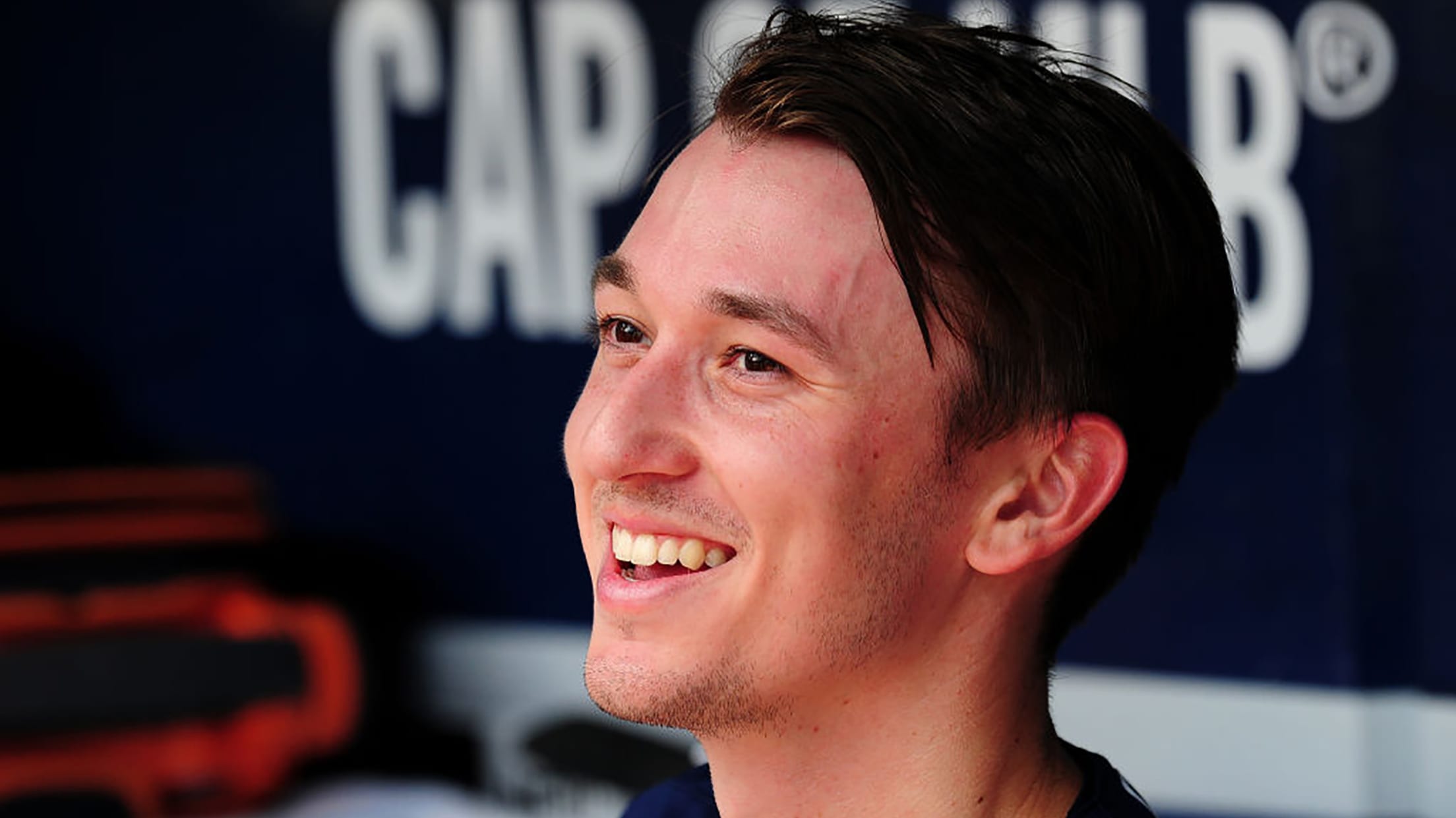 ATLANTA, GA - JUNE 25: Zach Davies #27 of the Milwaukee Brewers relaxes in the dugout after being removed from the game following the seventh inning against the Atlanta Braves at SunTrust Park on June 25, 2017 in Atlanta, Georgia. (Photo by Scott Cunningham/Getty Images) (Scott Cunningham/Getty Images)
We've all been there. Whether it's a case of the butterfingers and it slips from your hand or the dreaded "it somehow ends up in the toilet" routine -- a damaged phone is all part of the living process. When it comes to Zach Davies, he broke his phone when he found out Christian Yelich was now a member of the Brewers.
The outfielder was traded to Milwaukee from the Marlins on Thursday for four top prospects (Lewis Brinson, Isan Diaz, Jordan Yamamoto and Monte Harrison). When Davies found out the news, he was so excited, his phone got the worst of it:
Welcome to the Crew @ChristianYelich! Got a little excited about the news and broke my phone... Watching Bernie slide all year will make up for it. #BrewCrew

— Zach Davies (@ZDavies3) January 25, 2018
But the Brewers weren't done. After news broke that the team had signed one-time Brewer Lorenzo Cain, Davies was back on Twitter:
Might not have a phone by the end of the night 😱

— Zach Davies (@ZDavies3) January 26, 2018
While his phone may be broken, the good news is it appeared to be working well enough to get a welcome tweet through.
Teams in this article:
Players in this article: