Apple TV | Viewing/Navigation
How To View Games on Apple TV
On your Apple TV, launch MLB.TV by selecting the MLB App in the listing of apps on the home screen.
There are multiple ways in which you can watch games. Games are currently available on the Home screen as well as in the Games section. You can use the touchpad or the directional arrows to navigate through the current day's games. Once you have highlighted the game that you would like to watch, press the select button or click on the remote's touchpad to display a list of available feeds.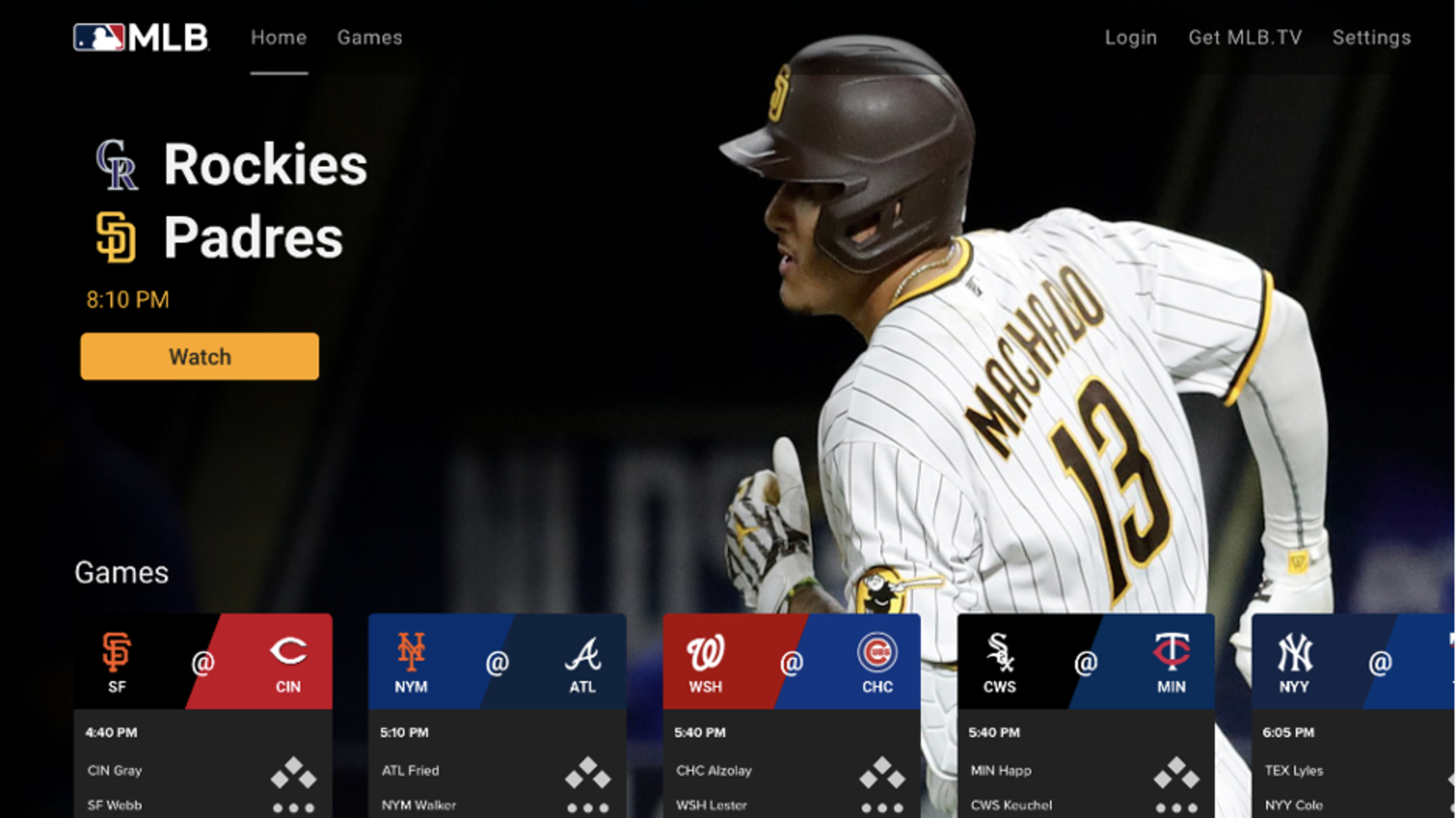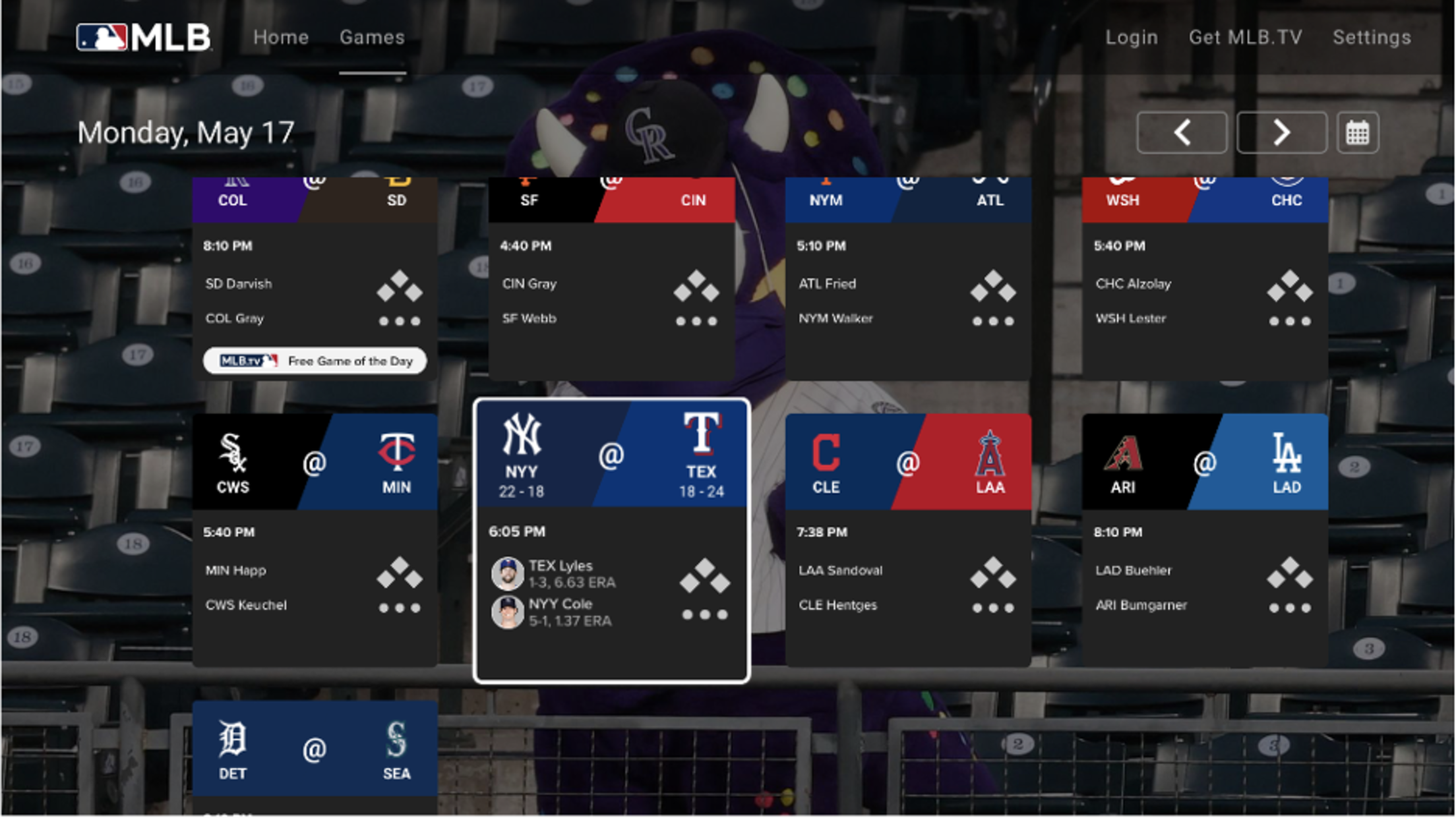 Feed Select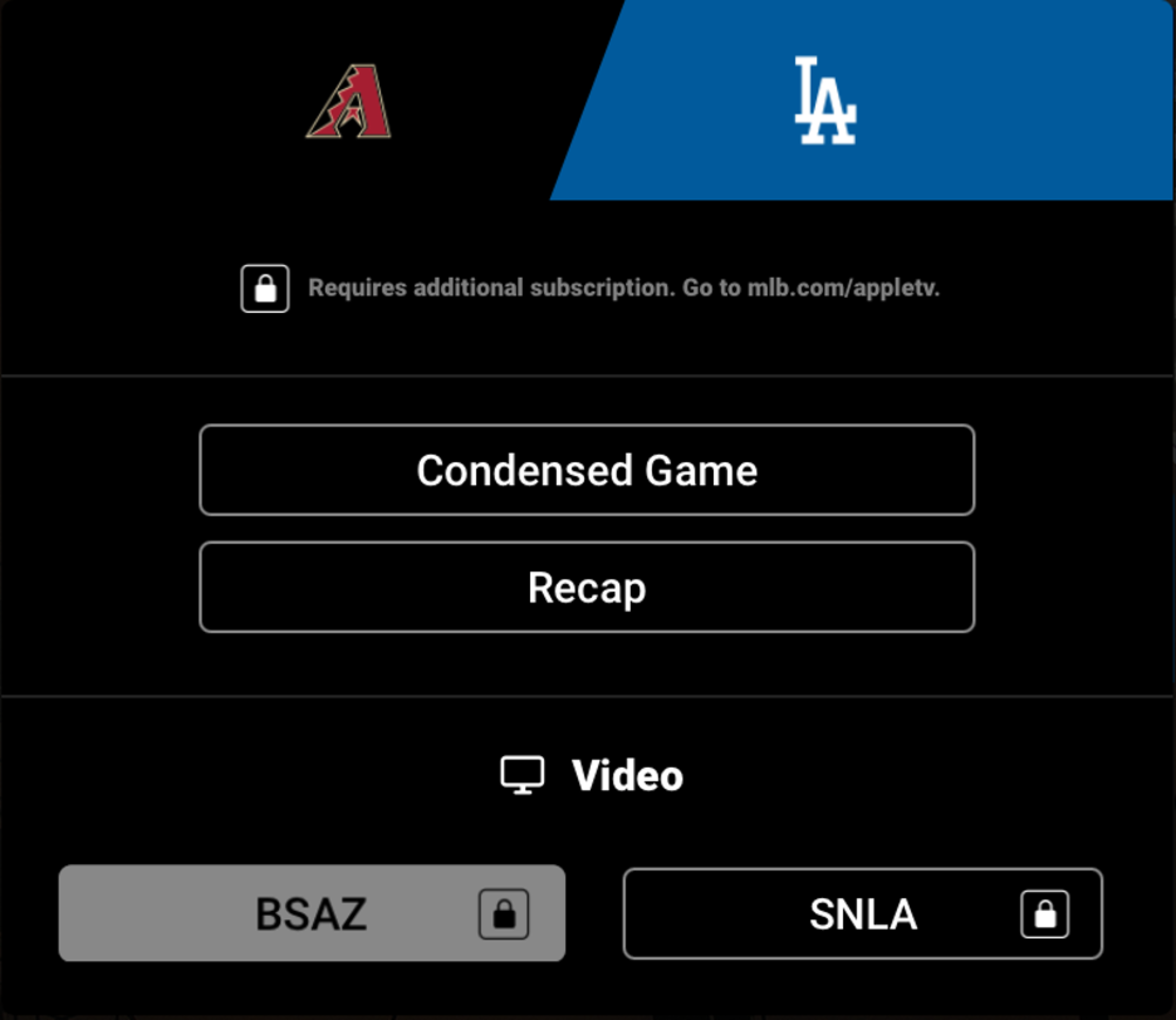 Once a game has been selected, a dialog of feed options will be displayed. These options will vary depending on game status, availability, and user entitlement. If the feed/option button is unavailable it will be grayed out. Likewise, if the button contains an icon of a lock, the user is not entitled to the feed. See the troubleshooting section for more information on how to resolve access issues.
Once a feed has been identified, select/click the button to begin watching the game.
Playback Controls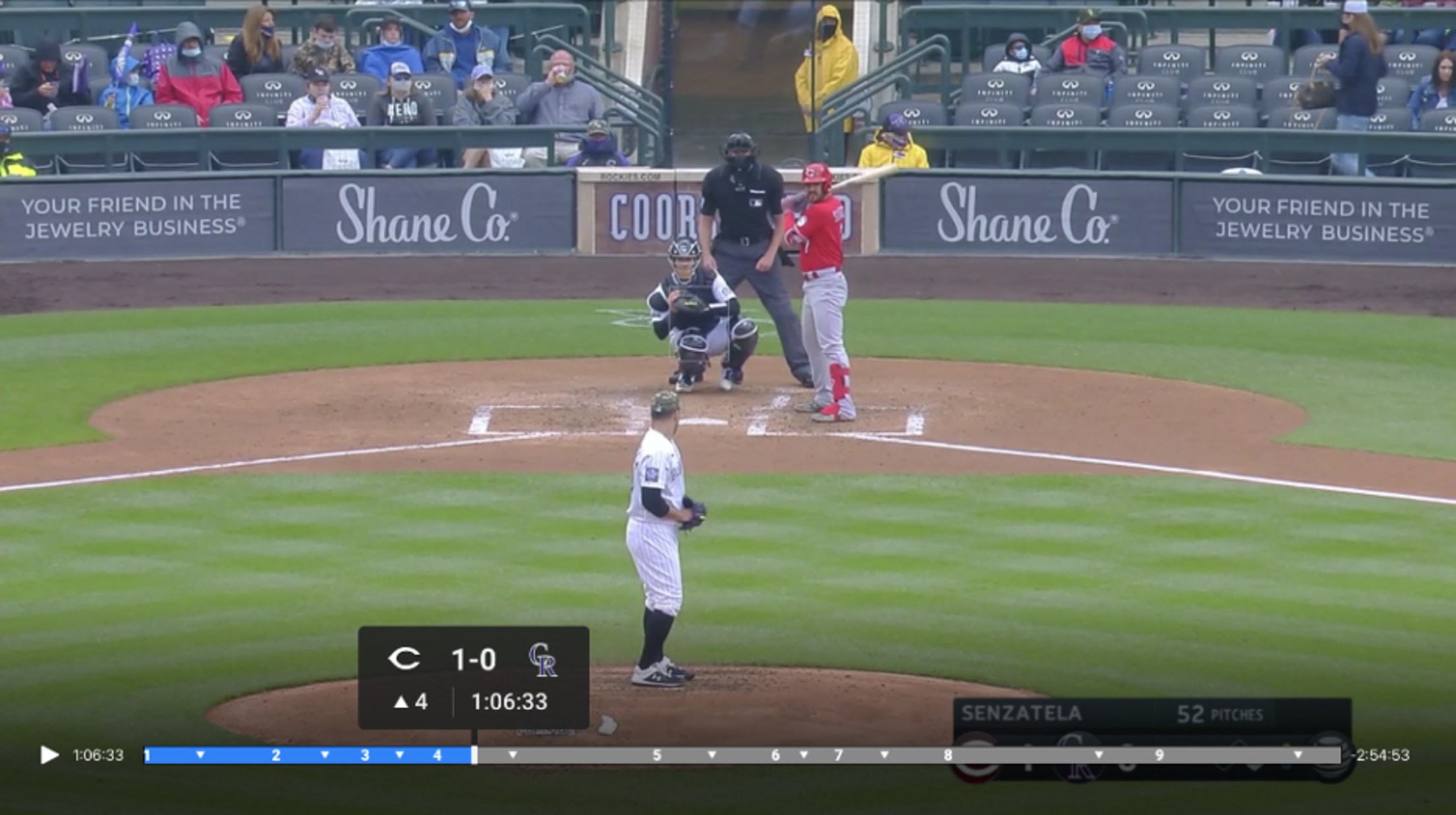 While viewing a game, press the menu button to go back to the Home view.
Press the TV button at any time to access "Picture in Picture".