TB-HOU Game 4 lineups, FAQ (TBS, 8:30 ET)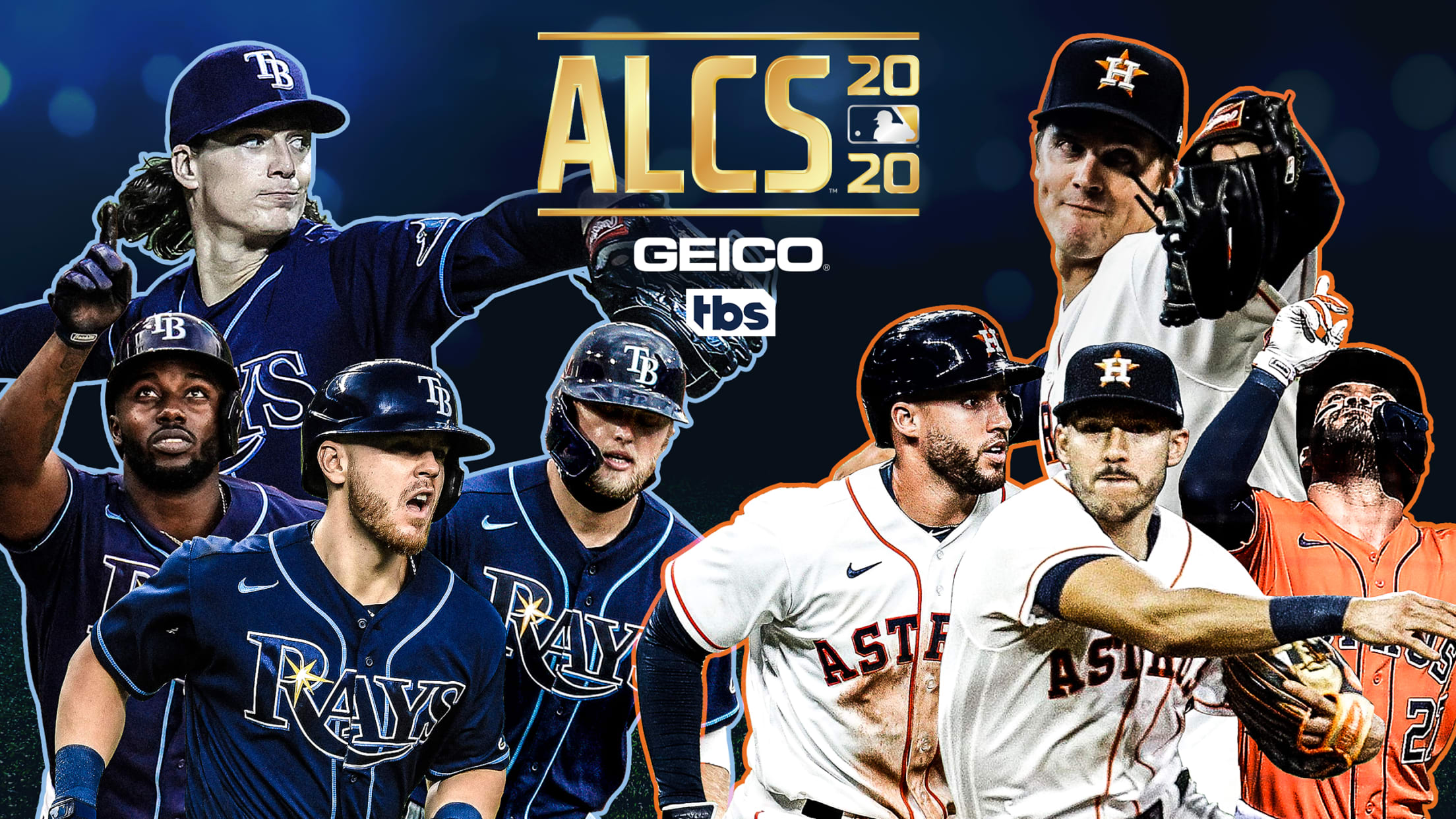 The Rays are on the verge of their first trip to the World Series in 12 years. They can make it a reality on Wednesday. The Astros, meanwhile, are aiming to join the 2004 Red Sox in baseball history. They'd like to take the first step toward that reality on
The Rays are on the verge of their first trip to the World Series in 12 years. They can make it a reality on Wednesday.
The Astros, meanwhile, are aiming to join the 2004 Red Sox in baseball history. They'd like to take the first step toward that reality on Wednesday.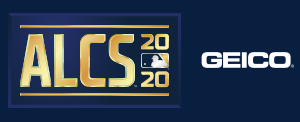 After more dazzling glovework in Tuesday's Game 3 of the American League Championship Series, Tampa Bay carries a commanding 3-0 lead into Wednesday's Game 4 at Petco Park. There have been 38 teams to face a 3-0 deficit in a best-of-seven series. Only the 2004 Red Sox overcame it to win.
"We've really got our backs up against the wall," Astros manager Dusty Baker said. "It's a steep mountain to climb. But it's not impossible. So we've just got to tighten our belts, put our big-boy pants on and come out fighting."
Here's everything you need to know about Wednesday's Game 4:
When is the game and how can I watch it?
The game will air on TBS at 8:30 p.m. ET on Wednesday. It is also available to stream on MLB.TV with authentication.
Who will be the 'home' team at the neutral site?
By virtue of having higher playoff seeding, the Rays batted last in Games 1 and 2. The Astros did so in Game 3 and will do so again in Game 4 (and Game 5, if necessary). Should the series advance to Games 6 and 7, the Rays would be considered the home team.
What are the starting lineups?
Rays: Though X-rays were negative for Kevin Kiermaier on his right hand, the Rays did not start their center fielder and went with Manuel Margot, who is leading off and playing in center. Brandon Lowe, who has hit just .077 in three ALCS games, got the day off in favor of Mike Brosseau.
1) Manuel Margot, CF
2) Austin Meadows, RF
3) Randy Arozarena, LF
4) Ji-Man Choi, 1B
5) Mike Brosseau, 2B
6) Joey Wendle, 3B
7) Willy Adames, SS
8) Yoshitomo Tsutsugo, DH
9) Mike Zunino, C
Astros: The Astros slotted Jose Altuve in the third spot in the order, while Michael Brantley moved up to second. Facing a right-handed starter in Tyler Glasnow, the Astros inserted Josh Reddick in the lineup as the designated hitter, sending Aledmys Diaz to the bench. Martín Maldonado returns to start at catcher after sitting out the first five innings of Game 3 in favor of Dustin Garneau.
1) George Springer, CF
2) Michael Brantley, LF
3) Jose Altuve, 2B
4) Alex Bregman, 3B
5) Carlos Correa, SS
6) Kyle Tucker, RF
7) Yuli Gurriel, 1B
8) Josh Reddick, DH
9) Martín Maldonado, C
Who are the starting pitchers?
Rays: Glasnow will be making his fourth start this postseason. The right-hander is 2-0 with a 4.05 ERA in his first three appearances. In his last start, Glasnow tossed 2 1/3 scoreless innings on just two days' rest in Game 5 of the AL Division Series against the Yankees. It was the first time Glasnow made a start on short rest in his career.
In the 2019 postseason, Glasnow went 0-2 with a 7.71 ERA in two starts against the Astros.
Astros: Veteran right-hander Zack Greinke, who started Game 4 of the ALDS against the A's, will try to keep the Astros' season alive. The last time Greinke pitched in an elimination game was Game 7 of the 2019 World Series, when he carried a shutout into the seventh inning before the Nationals rallied to win against Houston's bullpen.
This will be Greinke's 19th career playoff start, eight of which have come with the Astros. He also started Game 1 of the AL Wild Card Series against the Twins, but he was pushed back in the ALDS because he was dealing with some right arm soreness that he said has since subsided.
How will the bullpens line up after the starter?
Rays: The Rays are hoping Glasnow can give them some quality length, but if not, they can lean on Shane McClanahan or Aaron Slegers to provide multiple innings. Neither McClanahan nor Slegers has pitched in the series, so they shouldn't have any limits. After not pitching in Game 3, Nick Anderson should get the game's first high-leverage situation.
Astros: The Astros have yet to throw dazzling rookie Cristian Javier in the series, so they're either saving him for a possible Game 5 start or will have him at the ready to follow Greinke if he can't go deep into the game. Houston has also yet to throw closer Ryan Pressly, so two of its best relievers will likely be used in Game 4, no matter the circumstances.
Are there any relievers who are unavailable?
Rays: Aaron Loup and Ryan Thompson have pitched in all three games of the ALCS, making them unlikely to be available for Game 4. Pete Fairbanks might also be unavailable after pitching in Games 2 and 3.
Astros: Josh James threw 26 pitches in two scoreless innings in Game 3 and will probably only be used as a last resort. The pitch counts of lefties Brooks Raley and Blake Taylor could also be an issue. Raley has thrown 44 pitches in two outings and Taylor has thrown 29, including 16 in Game 3.
Any injuries of note?
Rays: Kiermaier was hit by a pitch in Game 3 and although the X-rays came back negative, he's day to day and will likely sit out Game 4 as a precaution.
Astros: None.
Who is hot and who is not?
Rays: Arozarena went 3-for-4 in Game 3 and is now 18-for-39 in 10 postseason games. Arozarena became the first rookie in Major League history to record four three-hit games in a single postseason. He needs five more hits to pass Derek Jeter, who had 22 hits in 1996, for most all time by a rookie in a single postseason.
Meadows went 0-for-5 in Game 3 and is now 2-for-22 in the postseason. Meadows is still looking for his first hit in the ALCS. … Lowe continues to struggle at the plate as he is 3-for-39 in the postseason after an 0-for-5 performance in Game 3.
Astros: Correa is hitting .400 (12-for-30) in the postseason with five homers and 13 RBIs. … Brantley homered in Game 3, giving him three homers in the playoffs to go along with a .342 batting average. … Springer (0-for-4) and Tucker (0-for-3) went hitless in Game 3. Springer is hitting .244 in the postseason, while Tucker is hitting .333.
The biggest struggles are coming from the bottom third of the Astros' lineup: Gurriel (4-for-32 this postseason), Maldonado (4-for-27) and Reddick (6-for-26).
Anything else fans want to know?
Rays: Since July 28, 2019, the Rays have won 62 straight games when leading after seven innings, the longest active streak in the Majors.
Astros: Altuve has homered in four of his past five games to give him 17 career postseason homers, which ties him with Springer for the franchise record. Altuve already owns the Major League record for a second baseman in career postseason homers and RBIs (36). … Astros starting pitchers have allowed four earned runs in 18 innings in the ALCS. … Game 3 was only the second time in this year's postseason in which the team that hit more homers lost.