Astros call up prospect Stubbs; Stassi to IL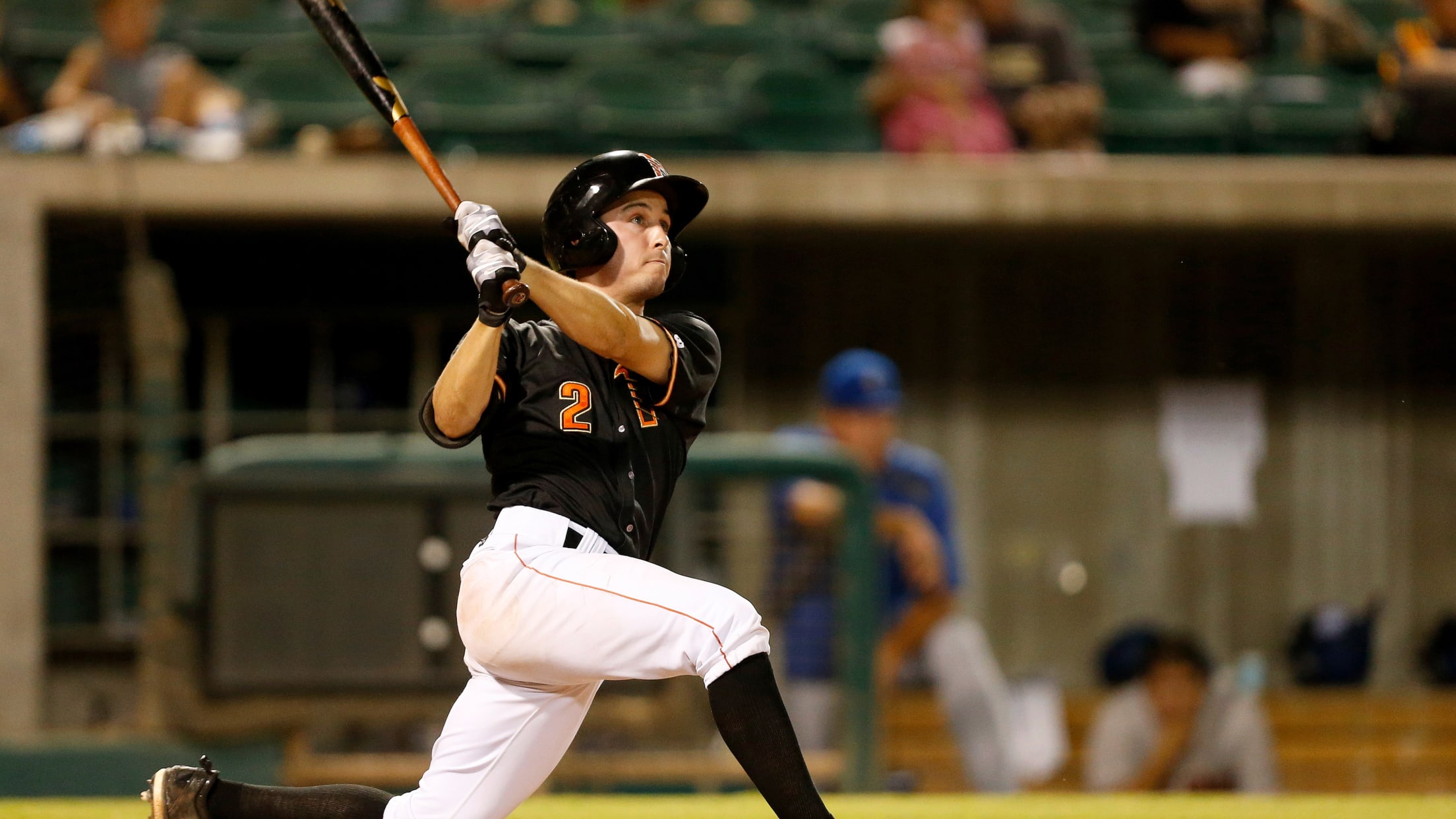 HOUSTON -- When Mickey Storey, the manager at Triple-A Round Rock, pinch-hit for catcher Garrett Stubbs in the seventh inning on Saturday night in Nashville, Tenn., Stubbs knew immediately what was going on. "I kind of smirked because there's only one reason you get taken out," Stubbs said. "He said,
Astros answer Red Sox's rally, walk off in 9th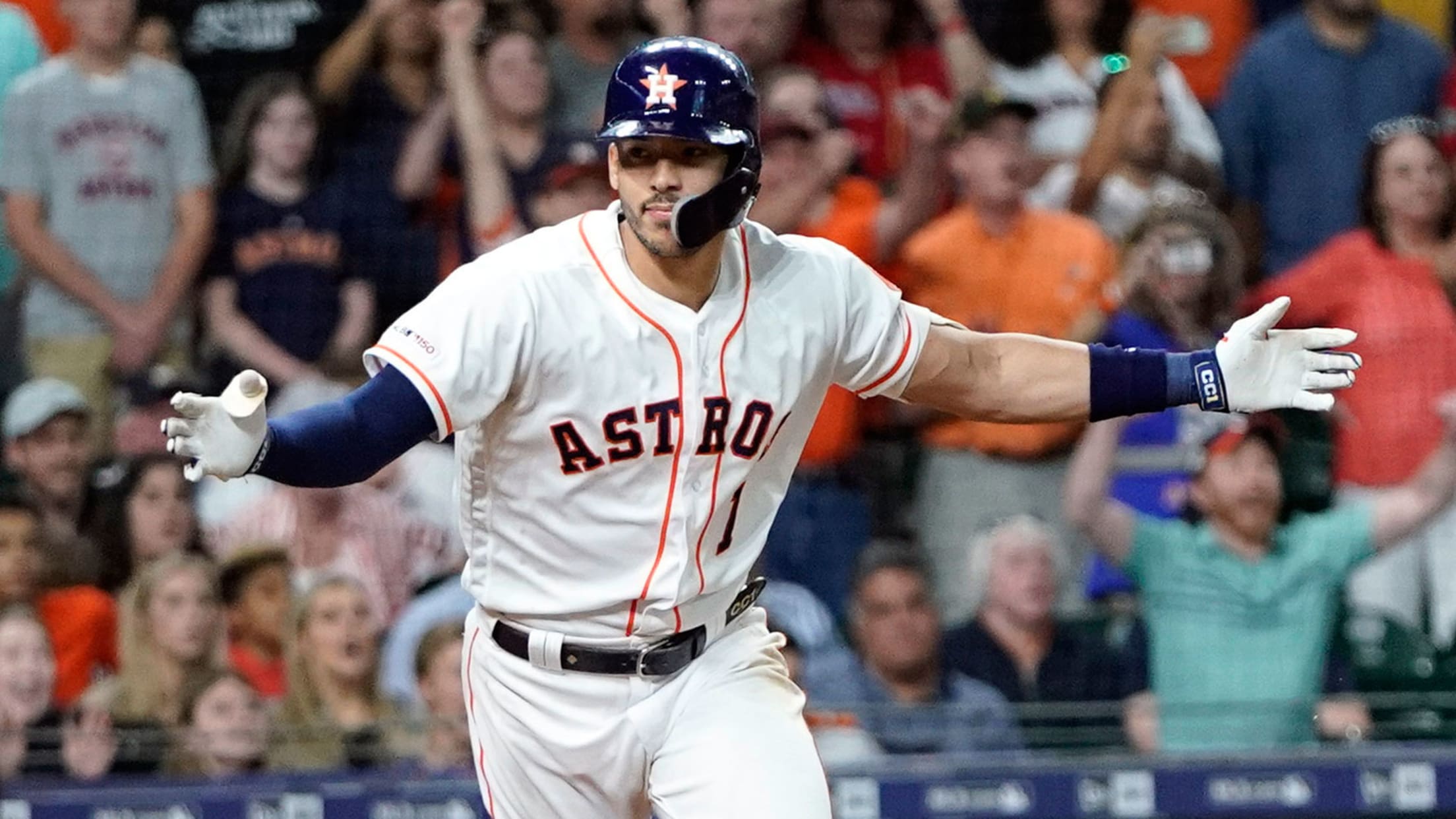 HOUSTON -- Within a span of five pitches in the top of the ninth inning Saturday, the Red Sox rallied to tie the Astros by scoring twice against lockdown closer Roberto Osuna. It was Osuna's first blown save as a member of the Astros, but his teammates made sure it
Hamstring strain forces Springer to injured list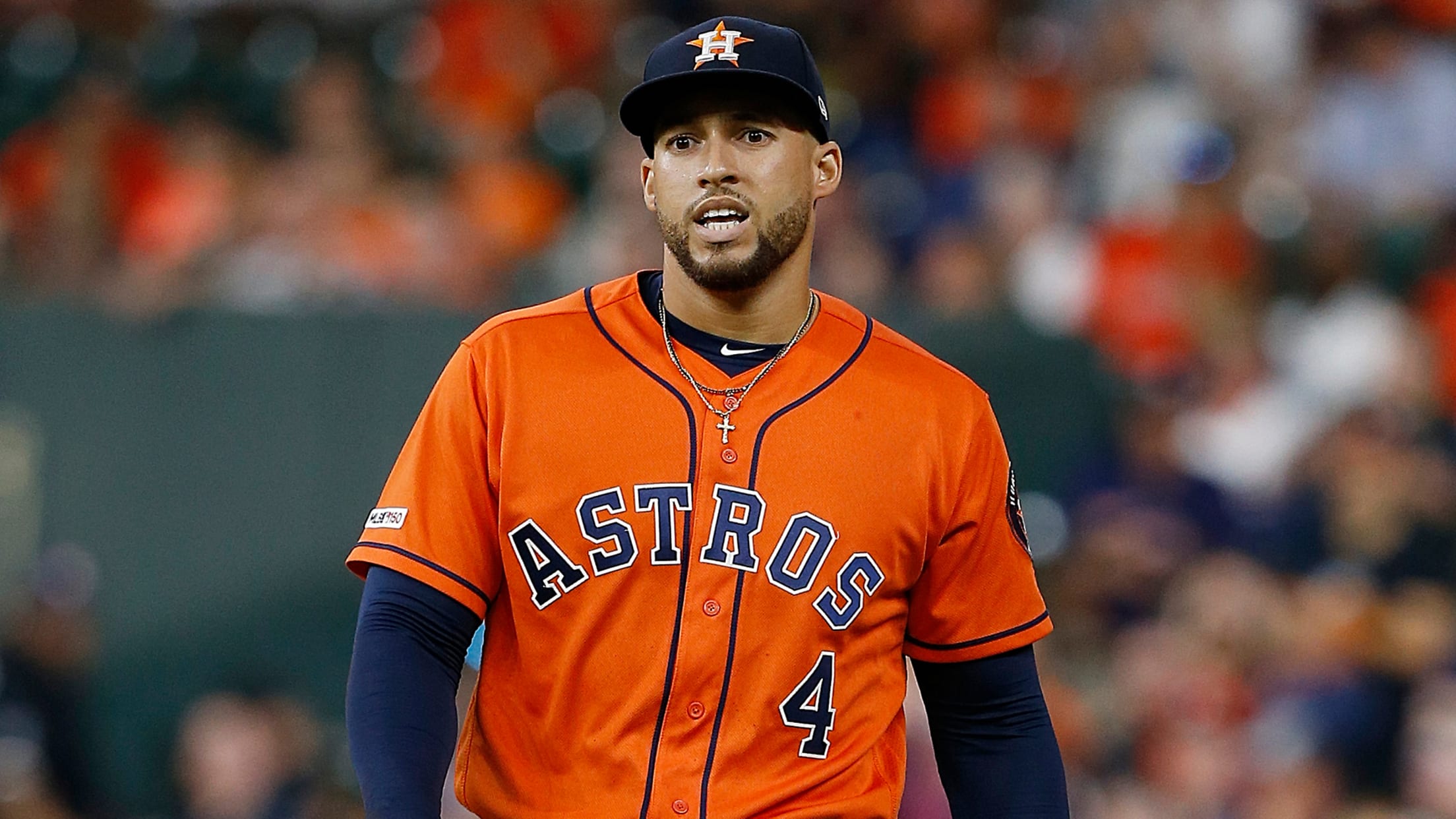 HOUSTON – The Astros received a bit of mixed news Saturday when it was revealed All-Star outfielder George Springer suffered a Grade 2 strain of his left hamstring, an injury that will sideline him for at least a couple of weeks, but not as devastating as the team initially feared.
Saturday's top prospect performers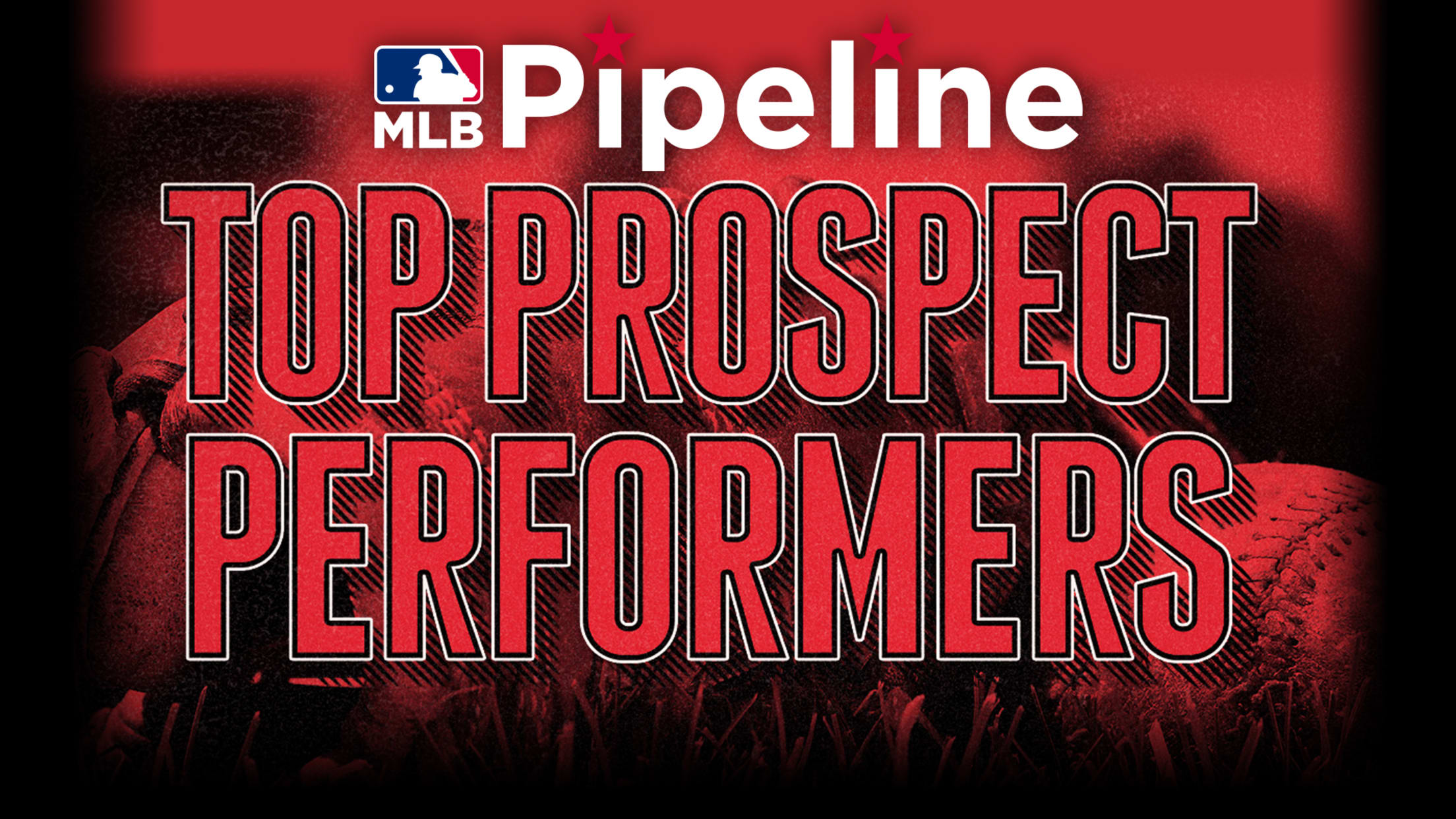 Here's a look at Saturday's top Minor League performers from each team's Top 30 Prospects list:
Altuve set to begin rehab, eyes quick return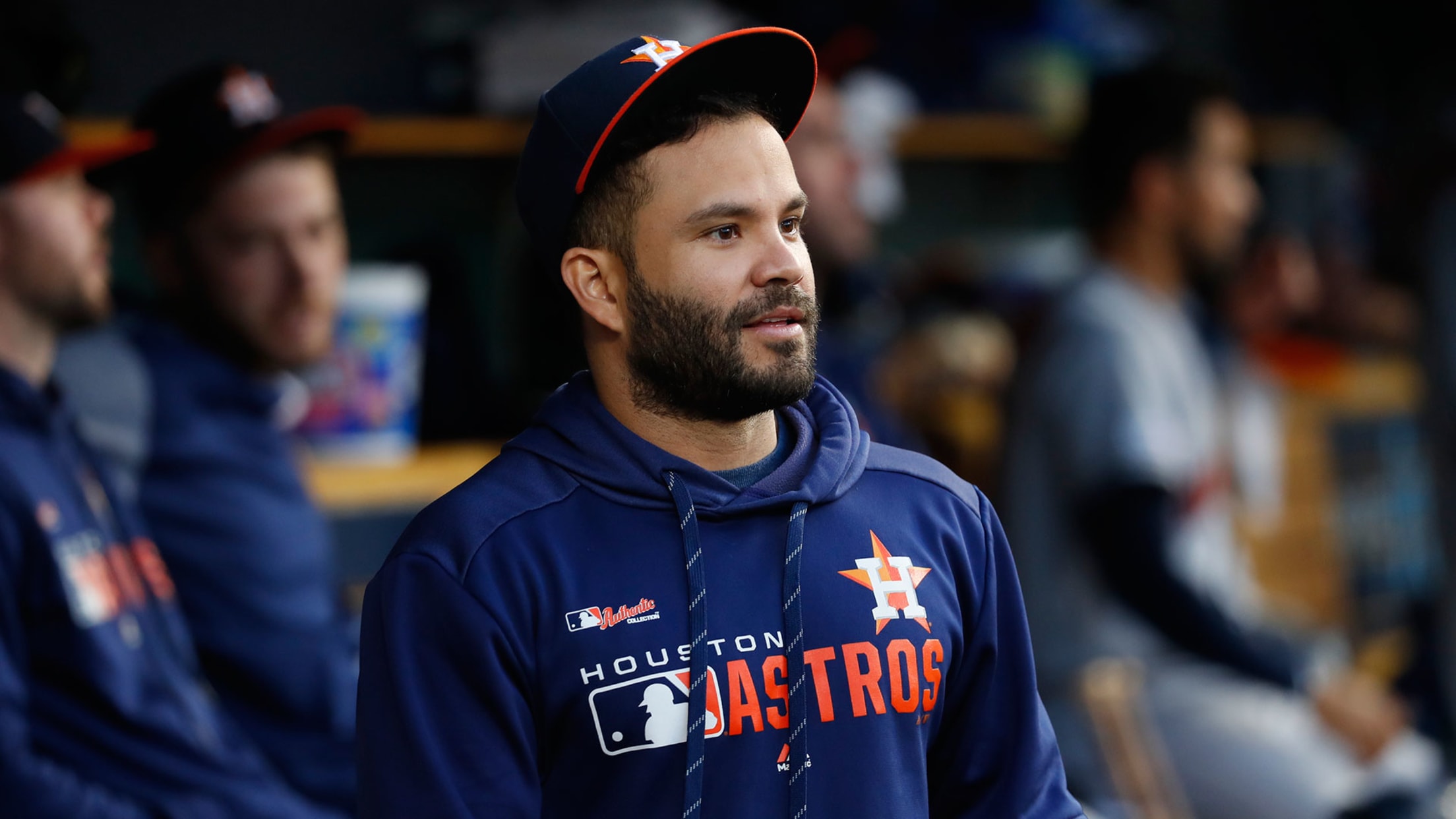 HOUSTON – The Astros could welcome All-Star second baseman José Altuve back to the lineup as early as Tuesday. The team said Saturday that Altuve would begin a Minor League rehab assignment Sunday for Triple-A Round Rock at Nashville and will appear in games Sunday and Monday for the Express
Here are MLB's 9 most exciting players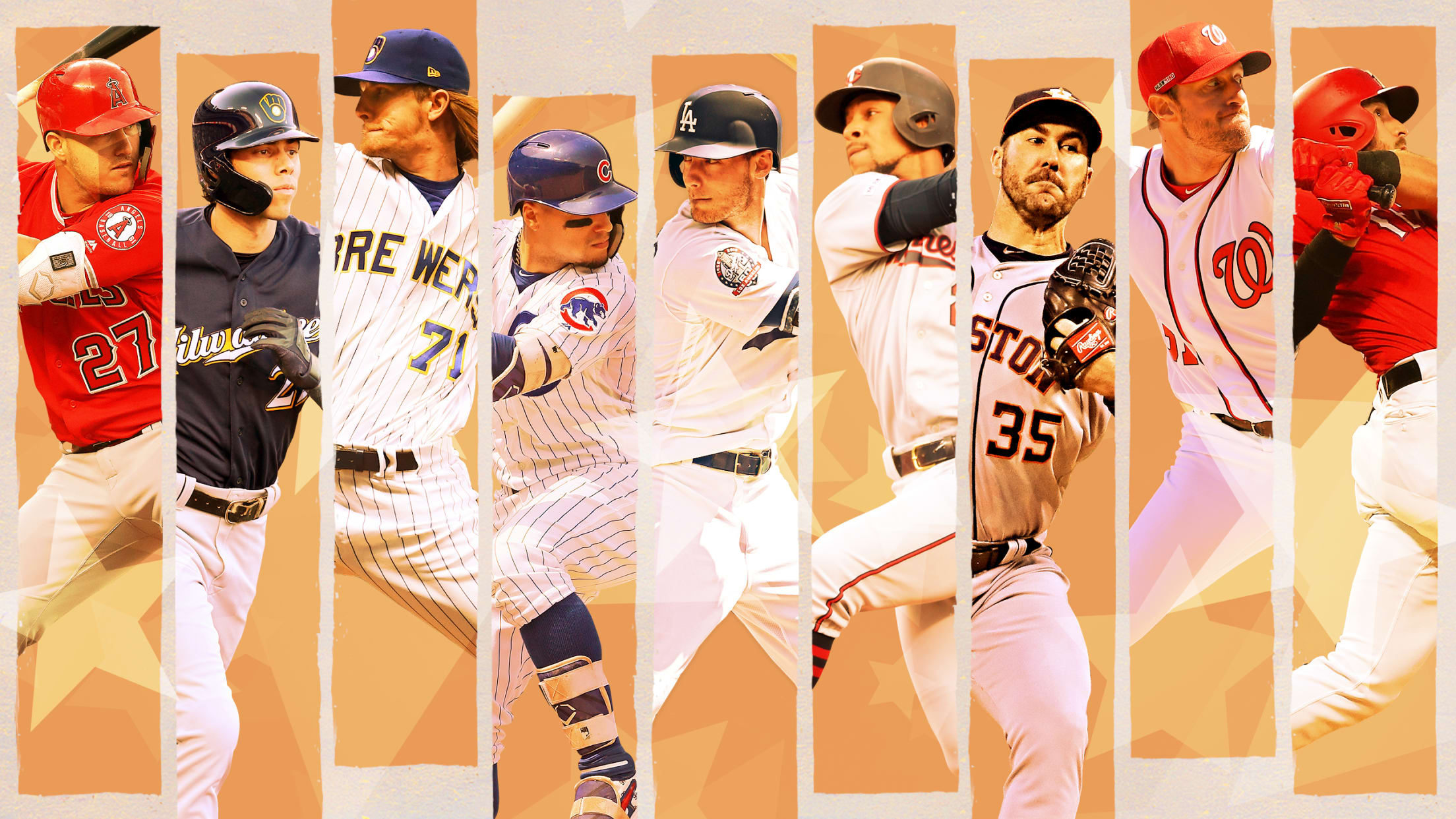 You stop and watch when certain players are on your screen. Max Scherzer and Justin Verlander are like that, and it's not just that they are two of the best ever. It's also their raging competitive fire and the ability to throw the ball hard, to make it dip and
3 takeaways from Astros' series-opening win
Miley has strong outing; Marisnick delivers with bat, glove; Pressly's historic streak ends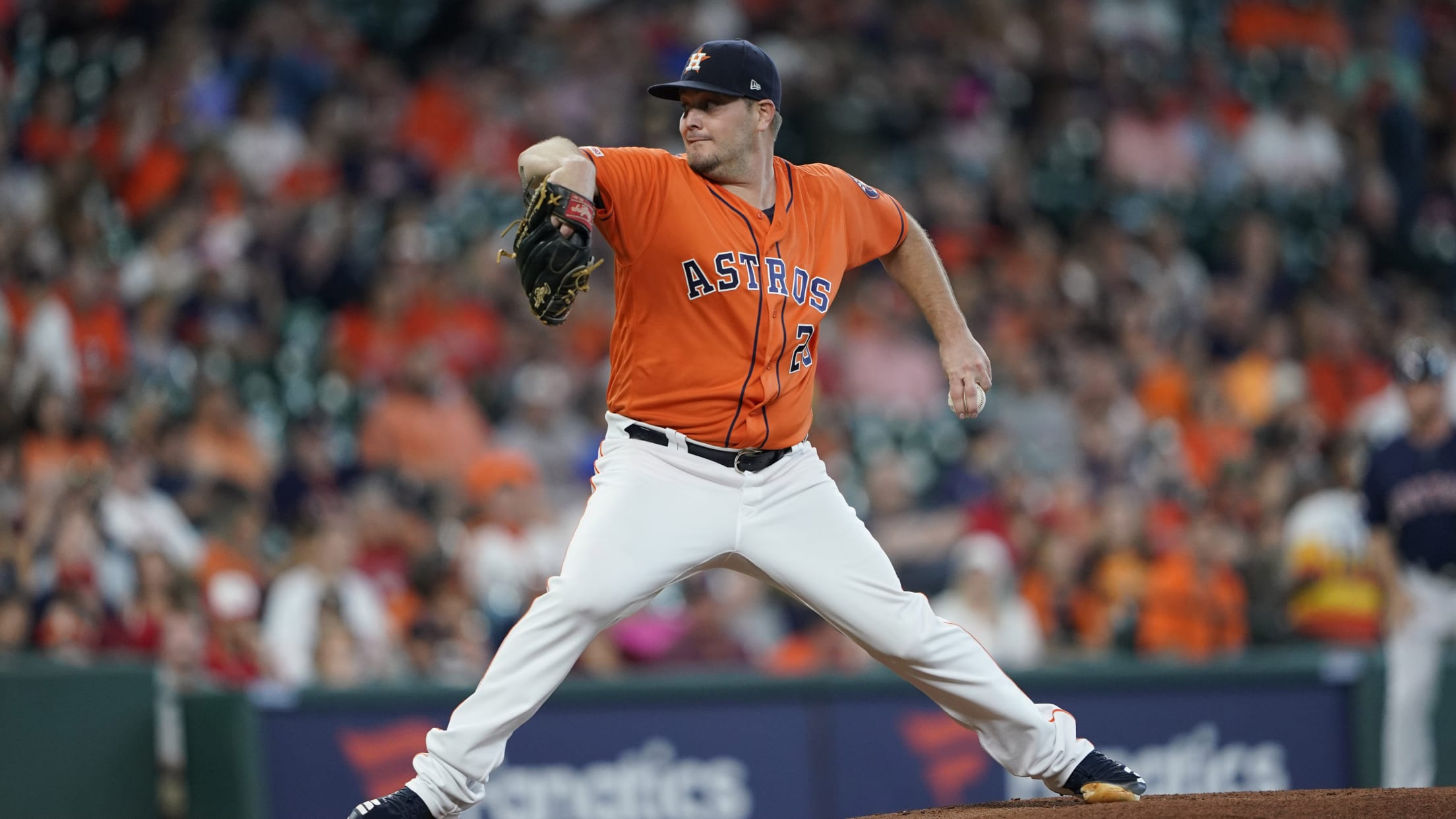 HOUSTON -- The Astros weren't able to fully enjoy a 4-3 win over the Red Sox on Friday night at Minute Maid Park after All-Star outfielder George Springer left the game in the eighth inning with what could be a significant left hamstring injury. Springer returned to the lineup after
Pressly's streak of scoreless games ends
Astros reliever had made 40 straight scoreless appearances
The Astros acquired right-hander Ryan Pressly from the Twins on July 27, 2018, looking to bolster their bullpen for the stretch run. In his Houston debut, Pressly allowed a home run to the very first batter he faced, Texas' Rougned Odor. It's fair to say that did not set the
HOFer Biggio on hand for son's MLB debut
Cavan, 24, ranked as Blue Jays' No. 9 prospect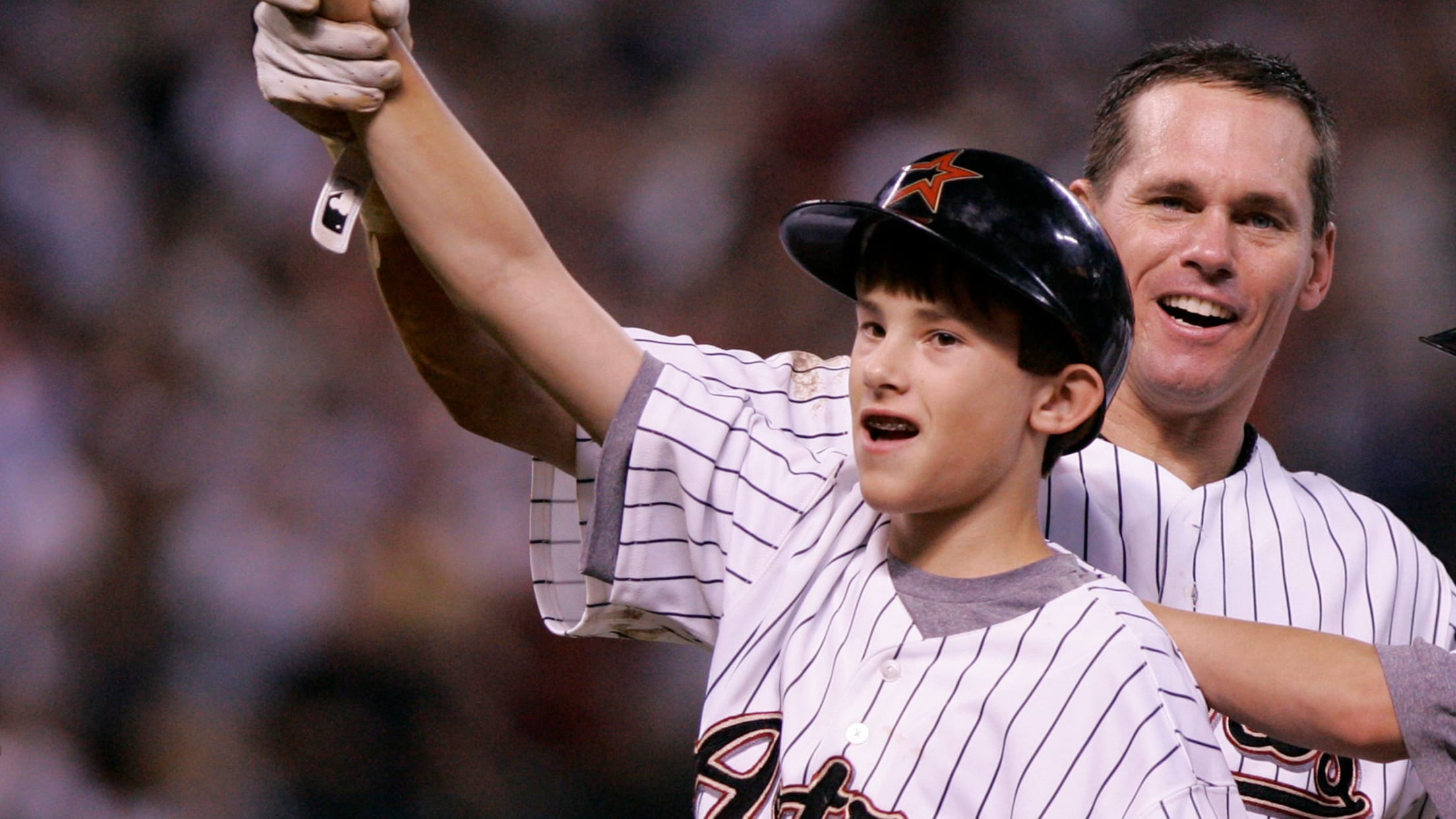 HOUSTON -- Craig Biggio's children were always a visible part of his baseball life, especially his sons, Conor and Cavan. The duo would serve as bat boys from time to time when they were old enough, including in the days leading up to Craig's run at 3,000 hits in 2007.
Martin chased early as Astros' HR streak ends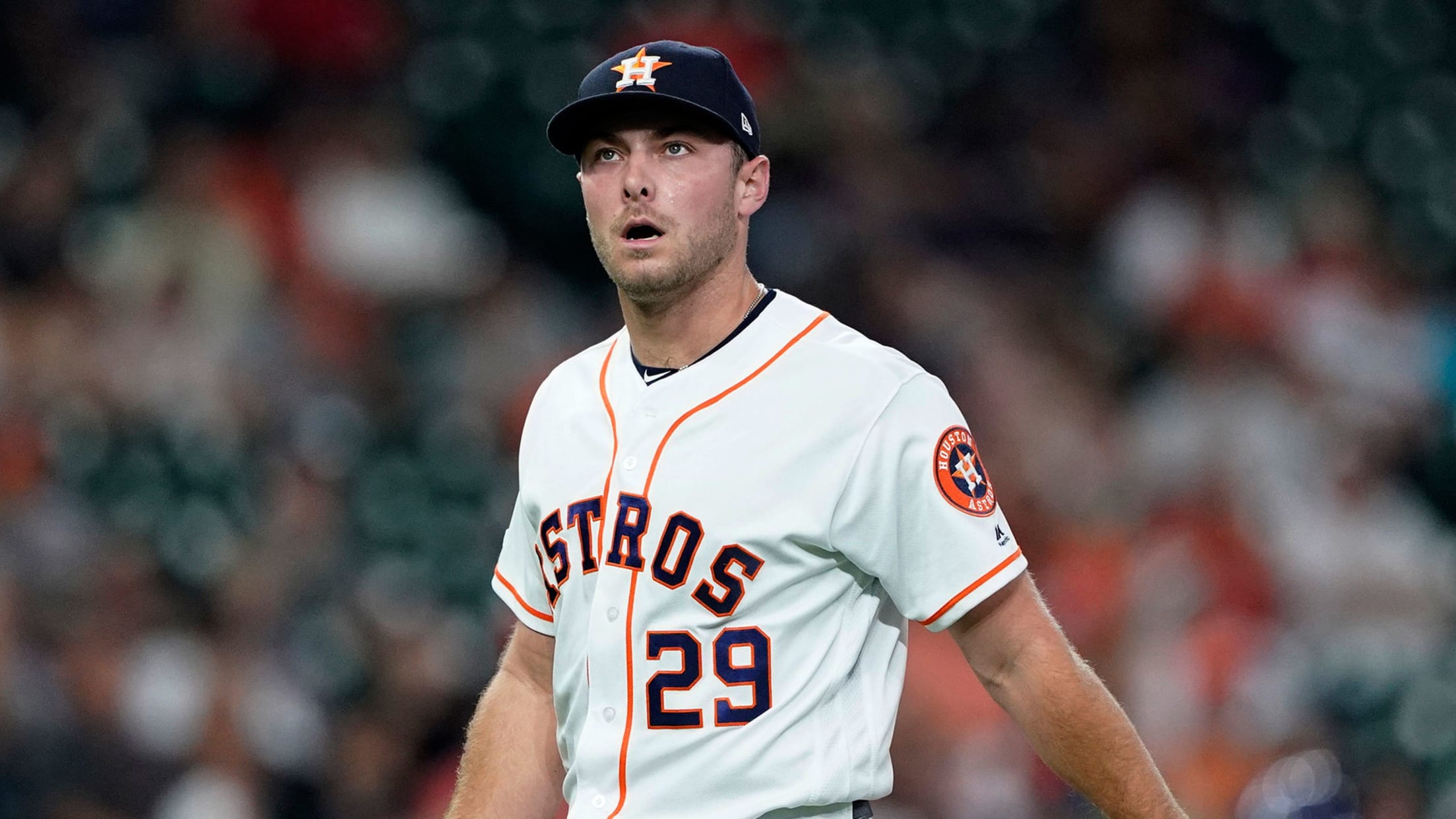 HOUSTON -- Few would have guessed a year ago right-hander Corbin Martin would have made his big league debut before Forrest Whitley, the No. 9 overall prospect in baseball, as ranked by MLB Pipeline, who has a 12.21 ERA in his first taste of Triple-A this year. Martin, the Astros'
One interesting stat for each AL West team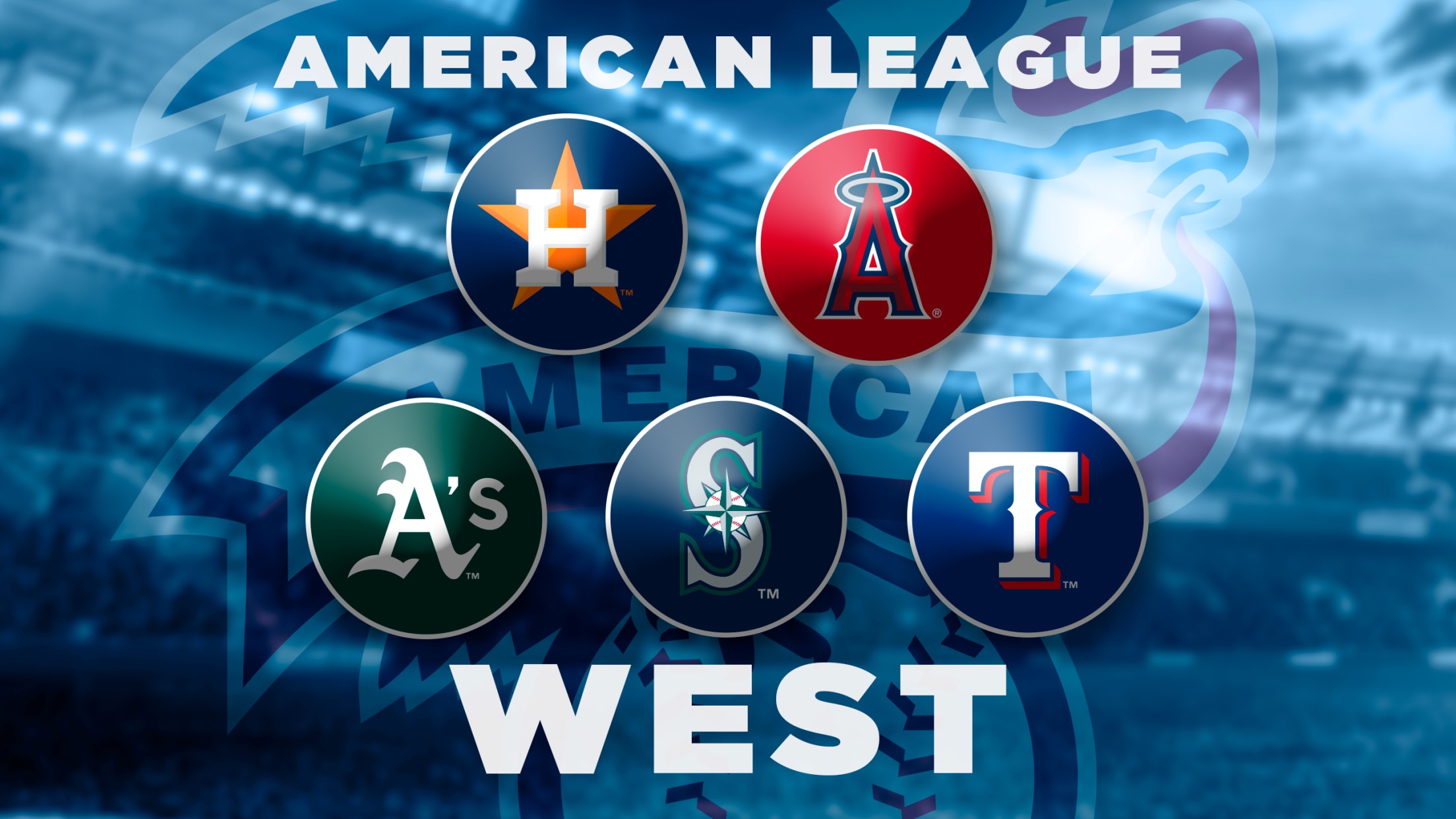 With two different 10-game winning streaks this season, the Astros have a firm hold on the American League West, entering Wednesday leading the division by 8 1/2 games with the Rangers, A's, Angels and Mariners all in a similar position and within 2 1/2 games of each other. The Astros
Here are all 30 clubs' reps for the 2019 Draft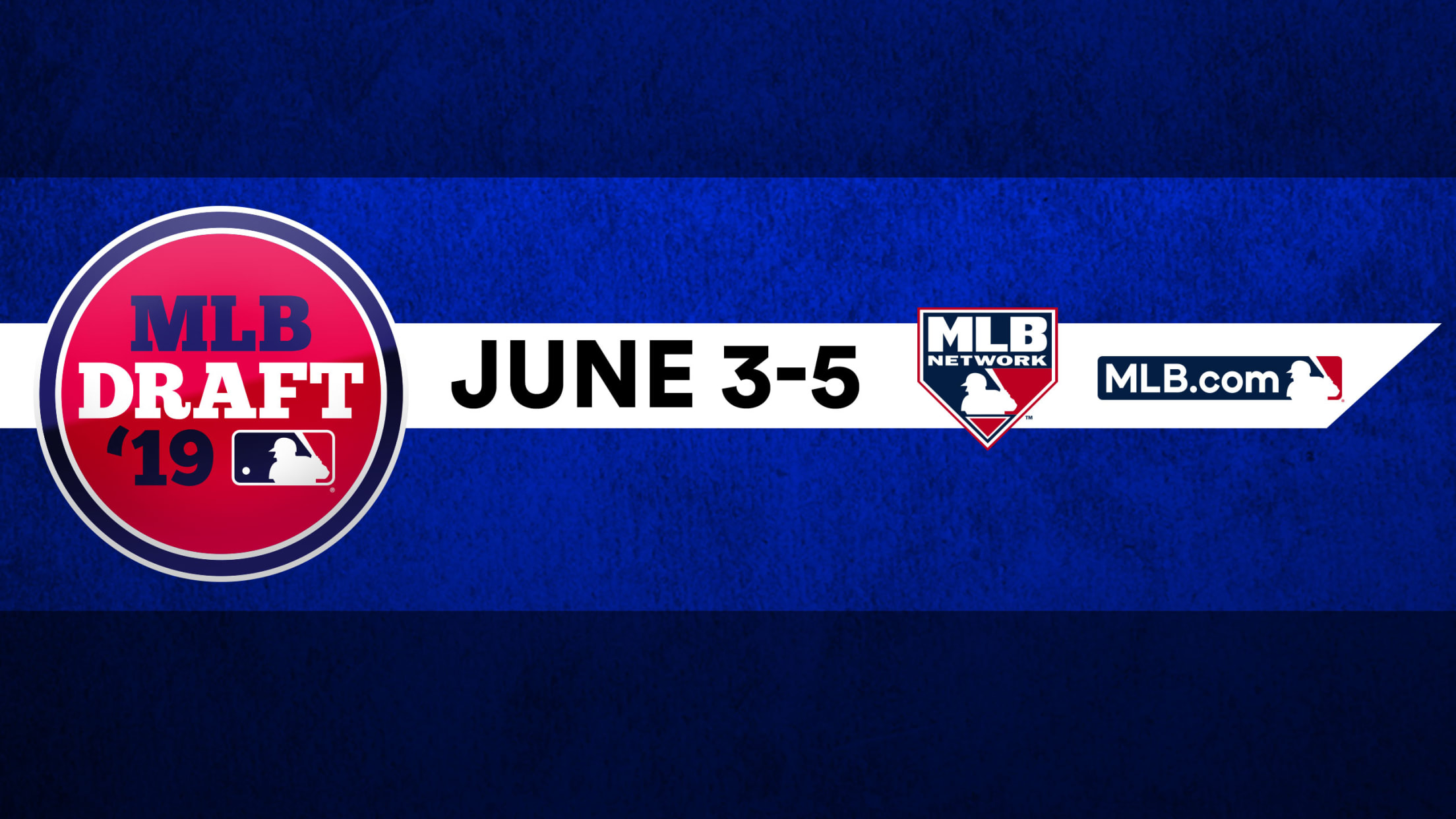 Eighteen former Major League All-Stars — including three Hall of Famers, two Most Valuable Players, two batting champions and two Cy Young Award winners — are among the baseball luminaries scheduled to represent the 30 clubs at Major League Baseball's 2019 Draft, it was announced Thursday. Amateur players who will
Here's the latest mock draft for the full 1st round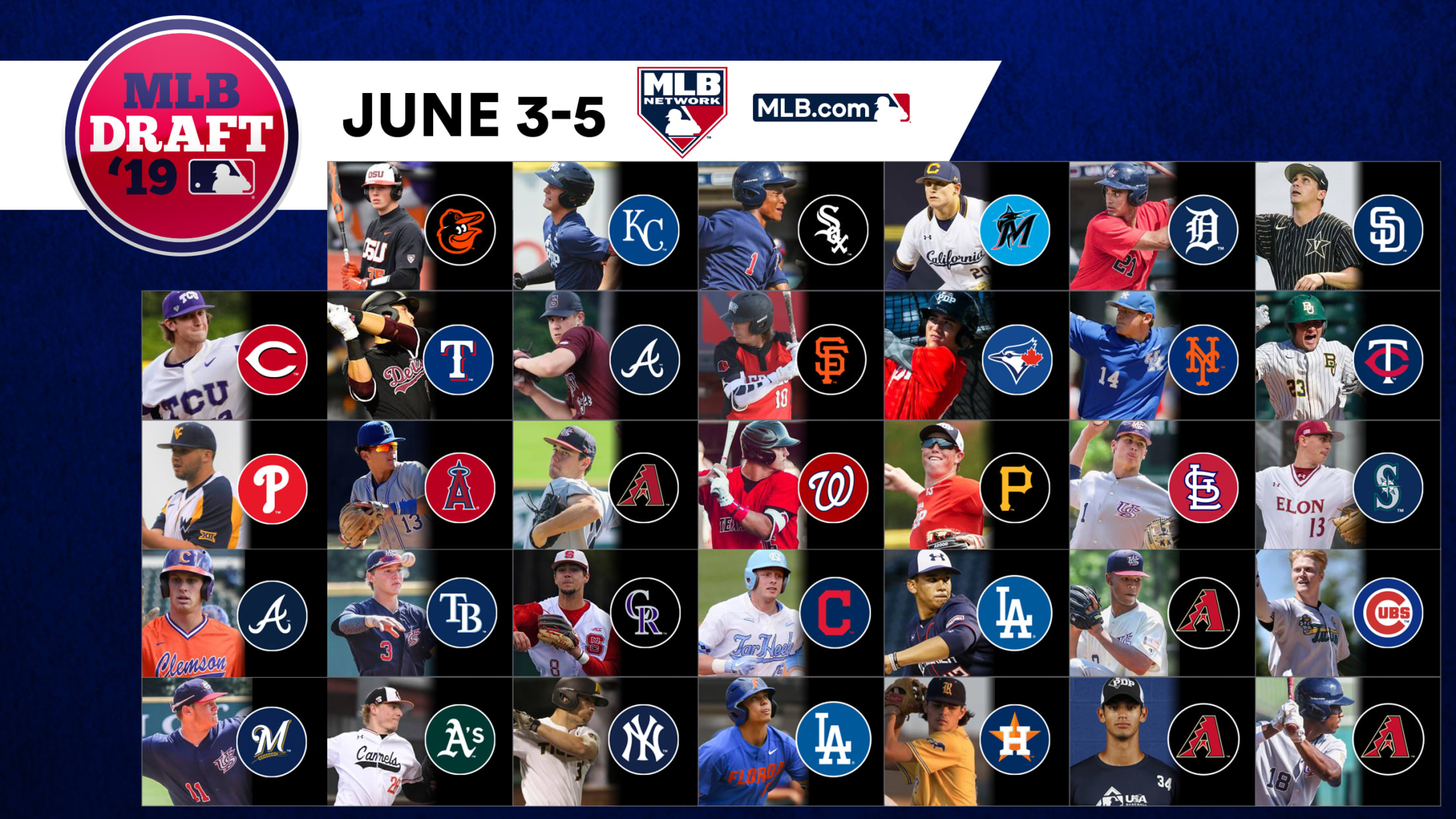 Who will go first in the 2019 MLB Draft? Nearly all scouting directors not picking No. 1 overall believe that Oregon State catcher Adley Rutschman is the obvious best choice for the pick. And most believe he will end up being taken by Baltimore. But there's still an alternative narrative:
Marisnick redeems himself with outstanding DP
Outfielder hits into triple play in third inning vs. White Sox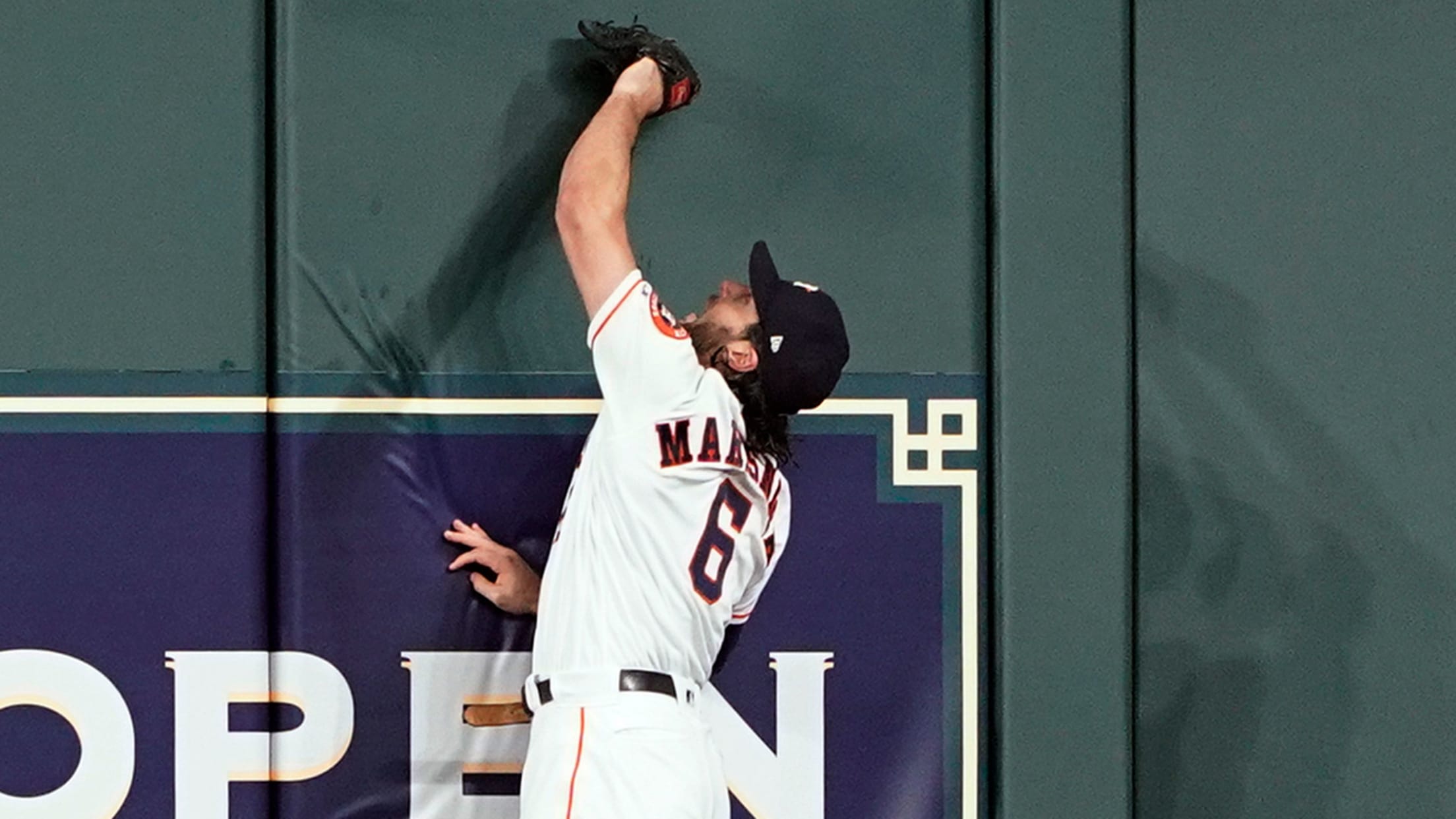 HOUSTON -- Disbelief soon turned to jubilation for Astros center fielder Jake Marisnick, who swung the emotional pendulum of hitting into an improbable triple play in the third inning Wednesday night before making a sensational catch to start a double play a couple of innings later. Marisnick's wall grab pumped
Elbow discomfort sends McHugh to injured list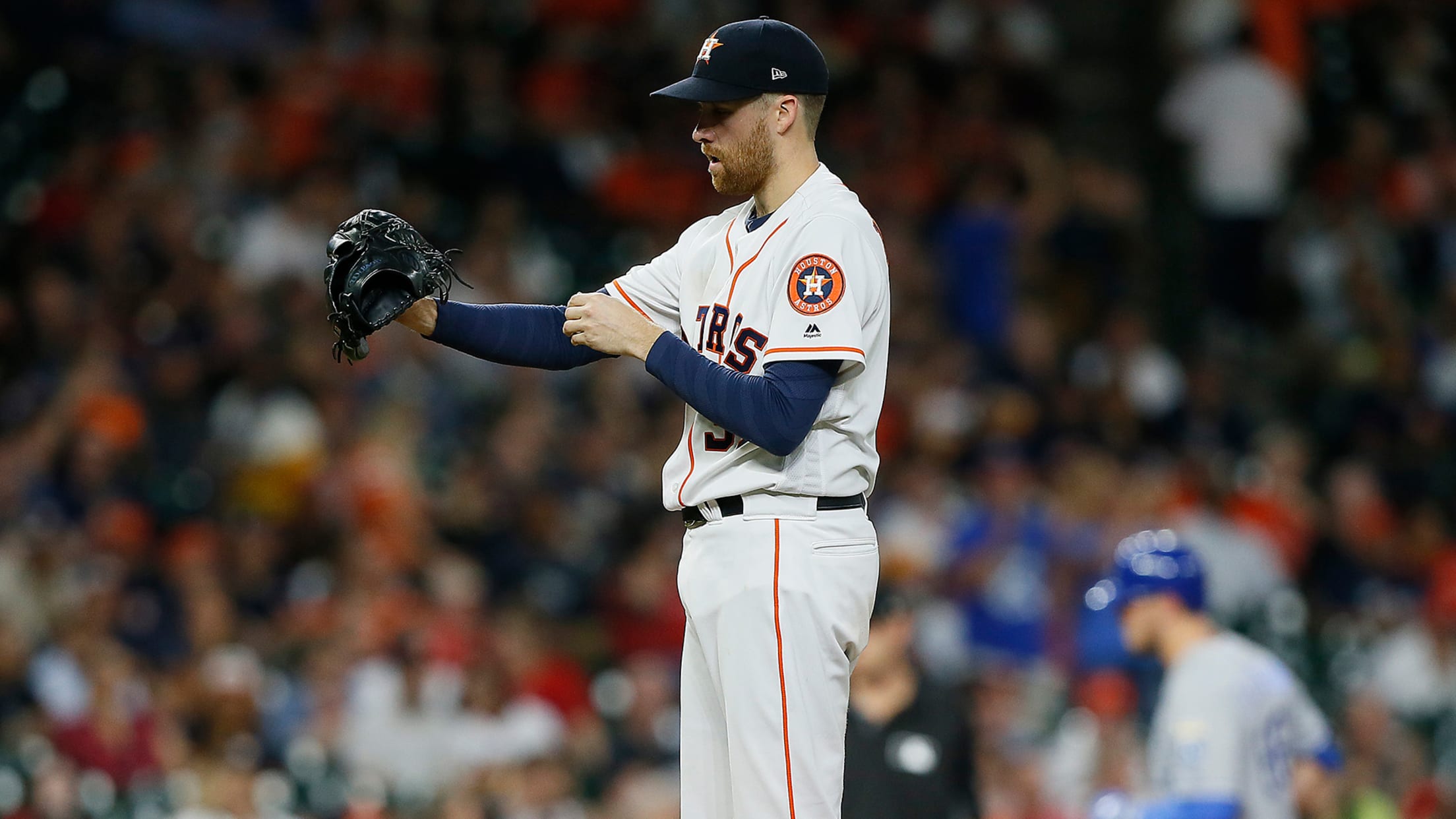 HOUSTON -- Astros right-hander Collin McHugh was warmed up and ready to pitch in the ninth inning on Monday night. Only this wasn't strictly about pitching in the game. Manager AJ Hinch also wanted to see how McHugh's cranky right elbow felt afterwards whether he pitched or not. As it
Verlander (12 K's) masterful, flirts with 3rd no-no
Astros right-hander goes 8 strong, only allows home run in 7th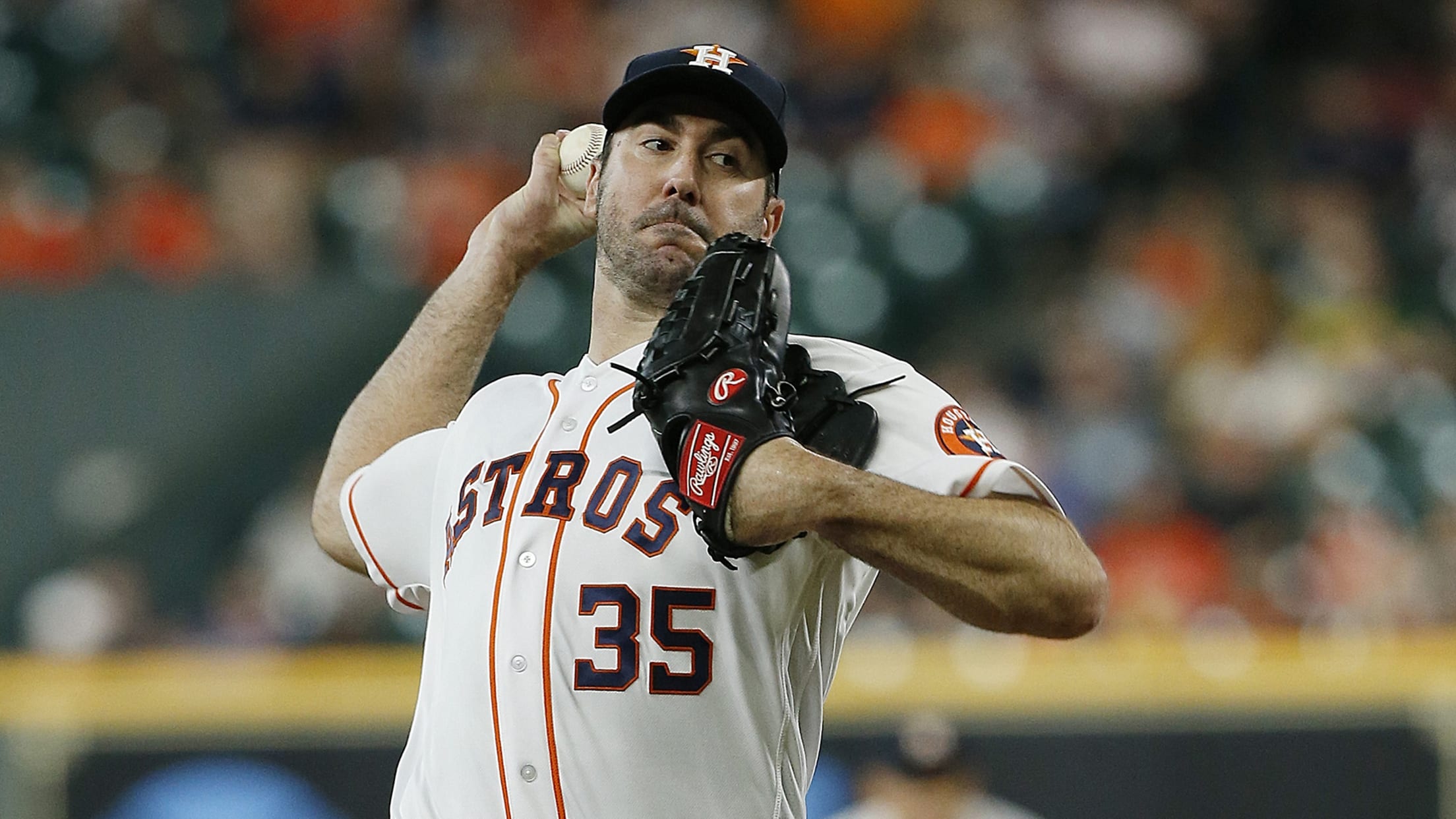 HOUSTON -- Sometimes, this is what you get with a Justin Verlander start. You get a flirtation with magic. You get dominance. You get something you might just remember. This is why it's an event every time he steps on a Major League mound. This is also why Cooperstown beckons.
7 unsung heroes of the Astros' incredible start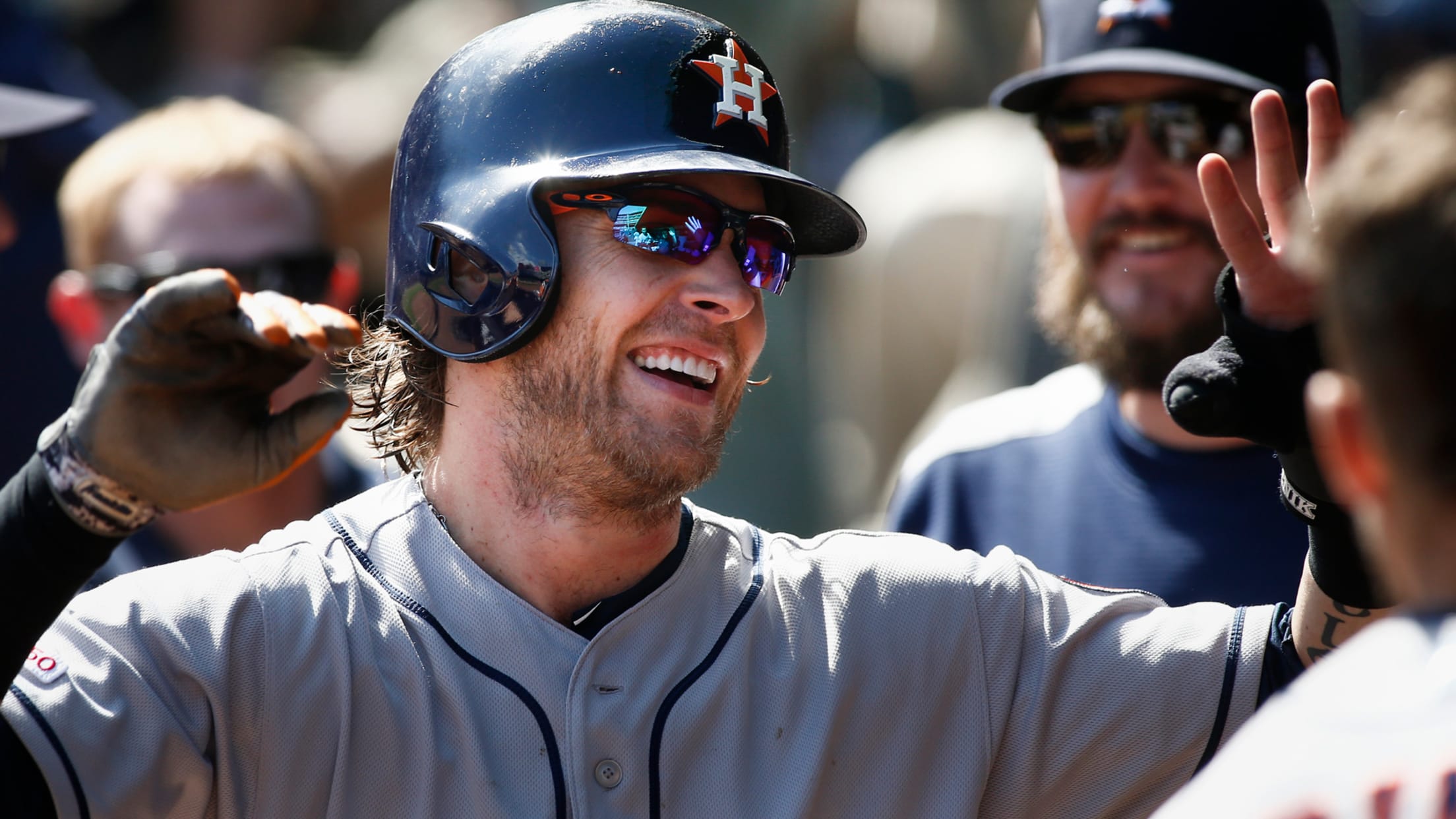 You probably know many of the reasons the Astros have MLB's best record and largest division lead: Justin Verlander and Gerrit Cole, George Springer and Carlos Correa. You may also know about their reliance on data-driven decisions under president of baseball operations Jeff Luhnow, the architect of it all. Manager
Kris Bryant (?!) inspires 1st HR for Astros' White
HOUSTON -- When they're struggling to get hits, baseball players will resort to almost anything. So when Astros designated hitter Tyler White saw Cubs star Kris Bryant's recent switch to an axe handle bat had helped him take off, White borrowed one from teammate Josh Reddick and tried it out
There's a new No. 1 atop Power Rankings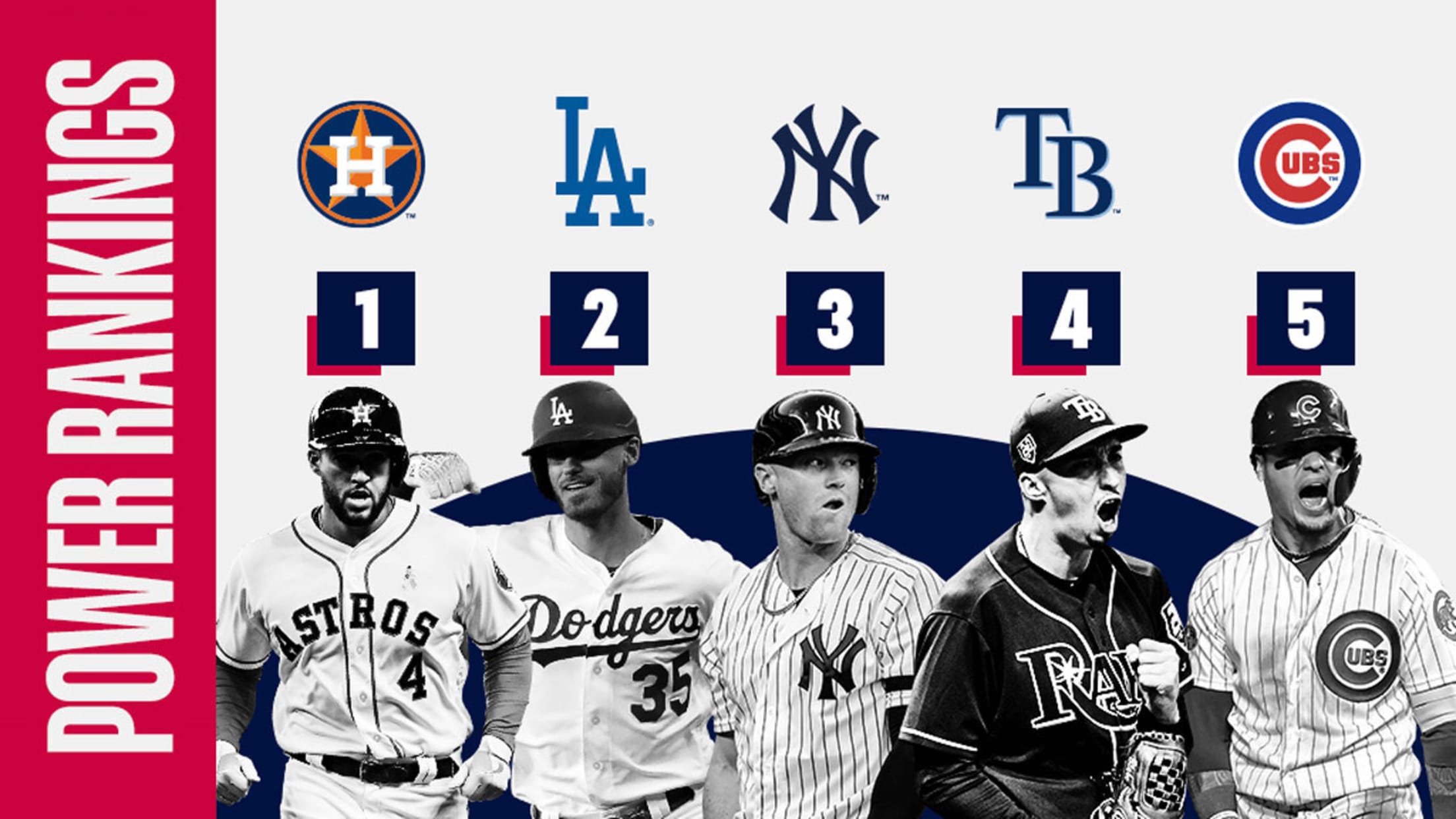 Every contending team needs exceptional depth to get through a baseball season, but what the Astros are doing these days without one of their most valuable hitters is somewhat remarkable. José Altuve has been sidelined with a strained left hamstring and has not played since May 10. In his absence,
MLB Pipeline's Prospect Team of the Week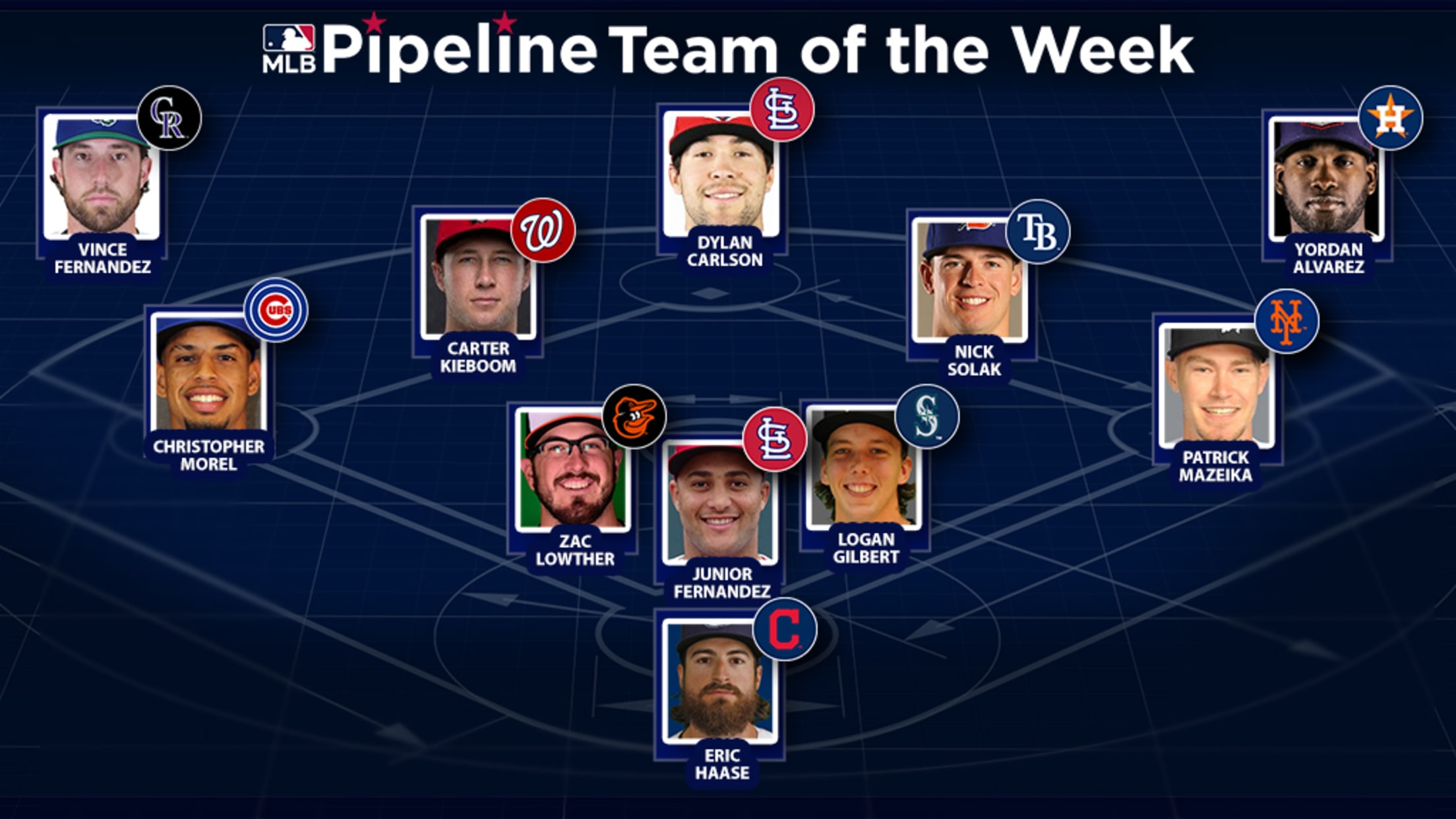 MLB Pipeline's Prospect Team of the Week honors the best performances from the previous seven days. Any Minor Leaguer currently on an organization Top 30 Prospects list on our Prospect Watch is eligible. Featuring two players currently ranked on MLB Pipeline's Top 100 Prospects list and two others who aren't
Astros get to Sale, but win streak ends at 10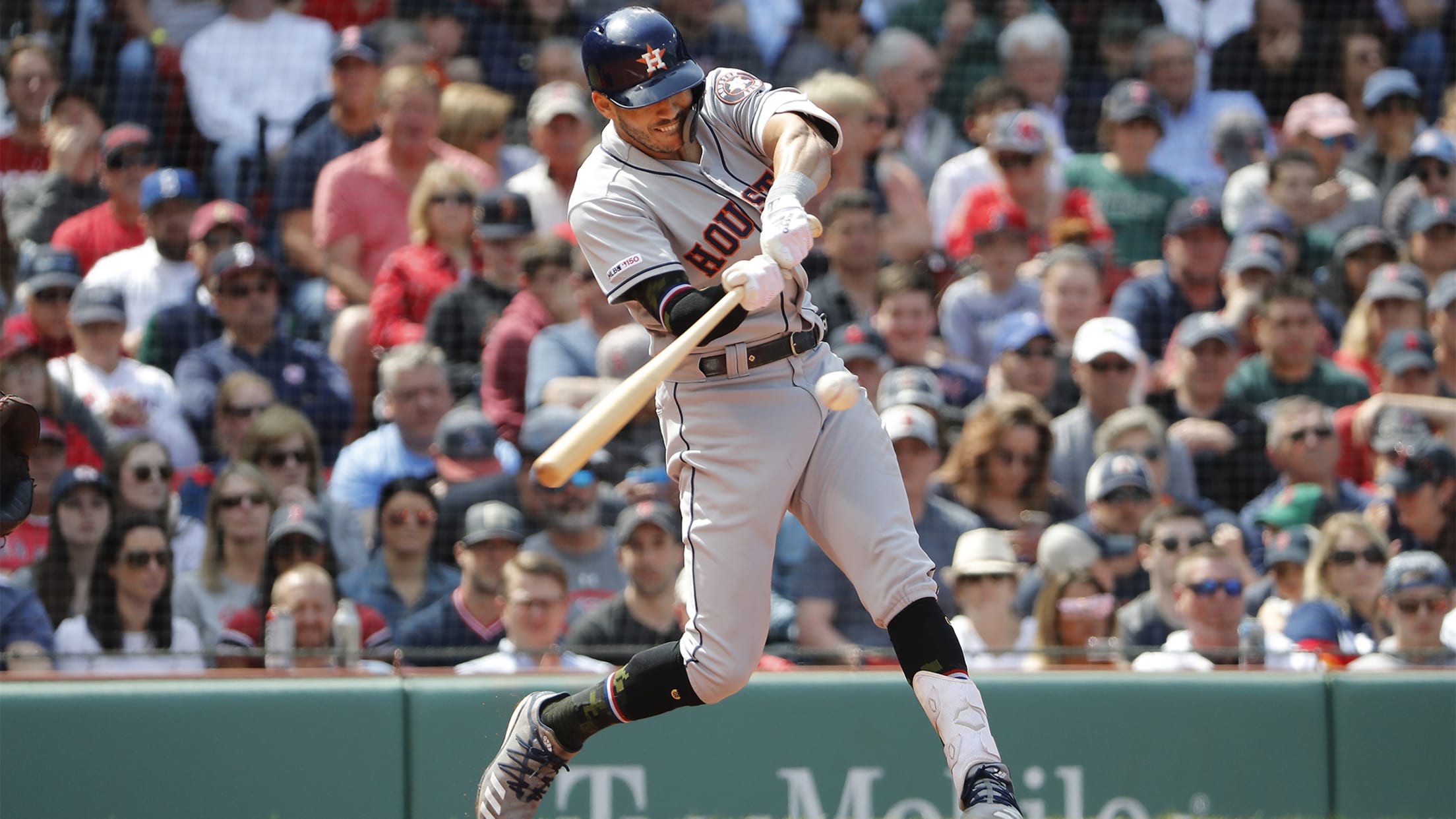 BOSTON -- The Astros couldn't corral a pair of costly popups that dropped for hits, couldn't take advantage of a career-high-tying five walks by Red Sox ace Chris Sale and even had manager AJ Hinch questioning one of his in-game decisions. That's how the Astros' second 10-game winning streak of