Astros, JV seek extension before camp ends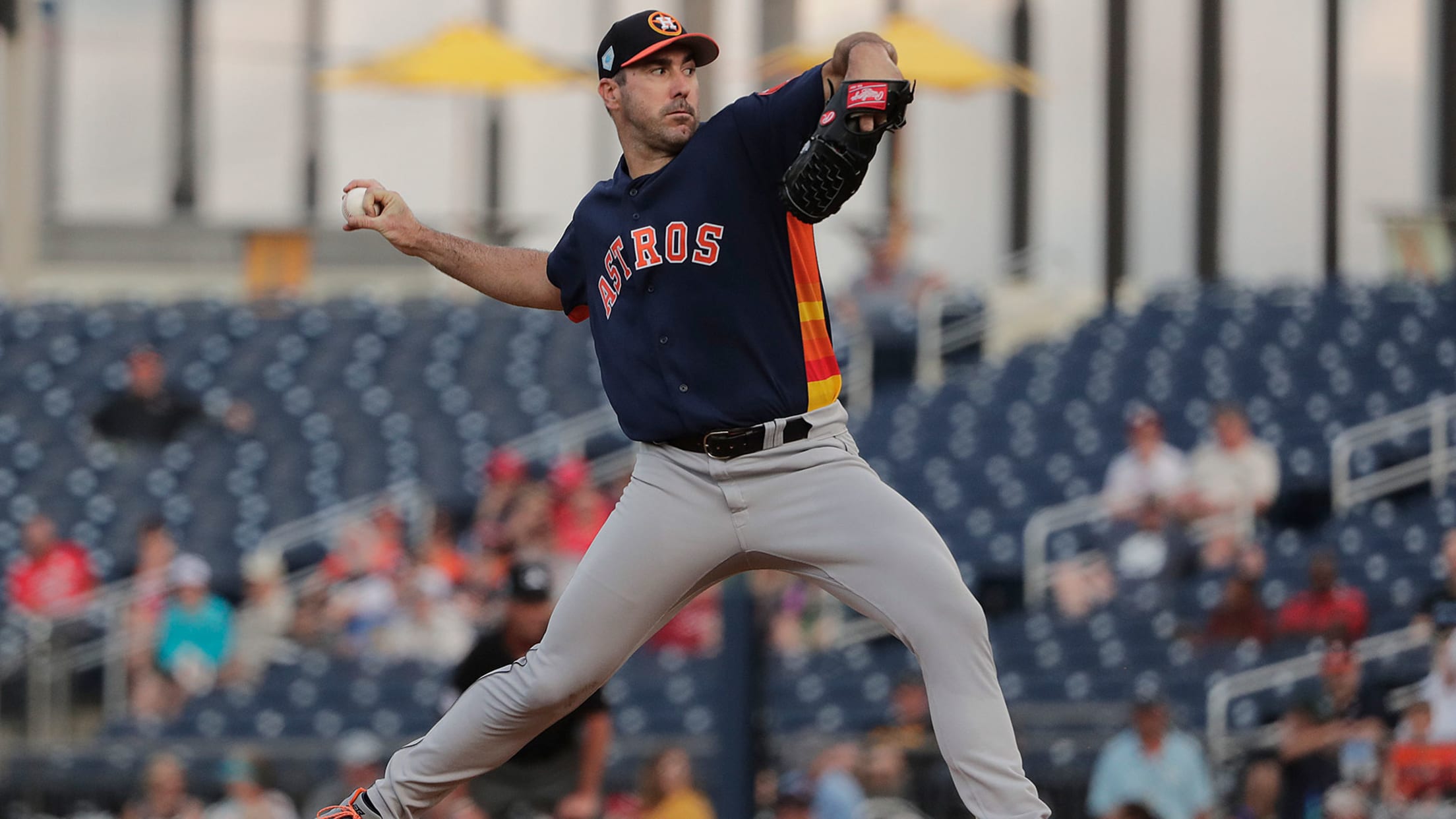 WEST PALM BEACH, Fla. -- After announcing the signing of All-Star third baseman Alex Bregman to a $100 million extension on Friday, the Astros could be closing in on a deal with ace pitcher Justin Verlander. Astros owner Jim Crane said on Friday that both sides are talking about a
McHugh, Miley get call for Games 3 and 4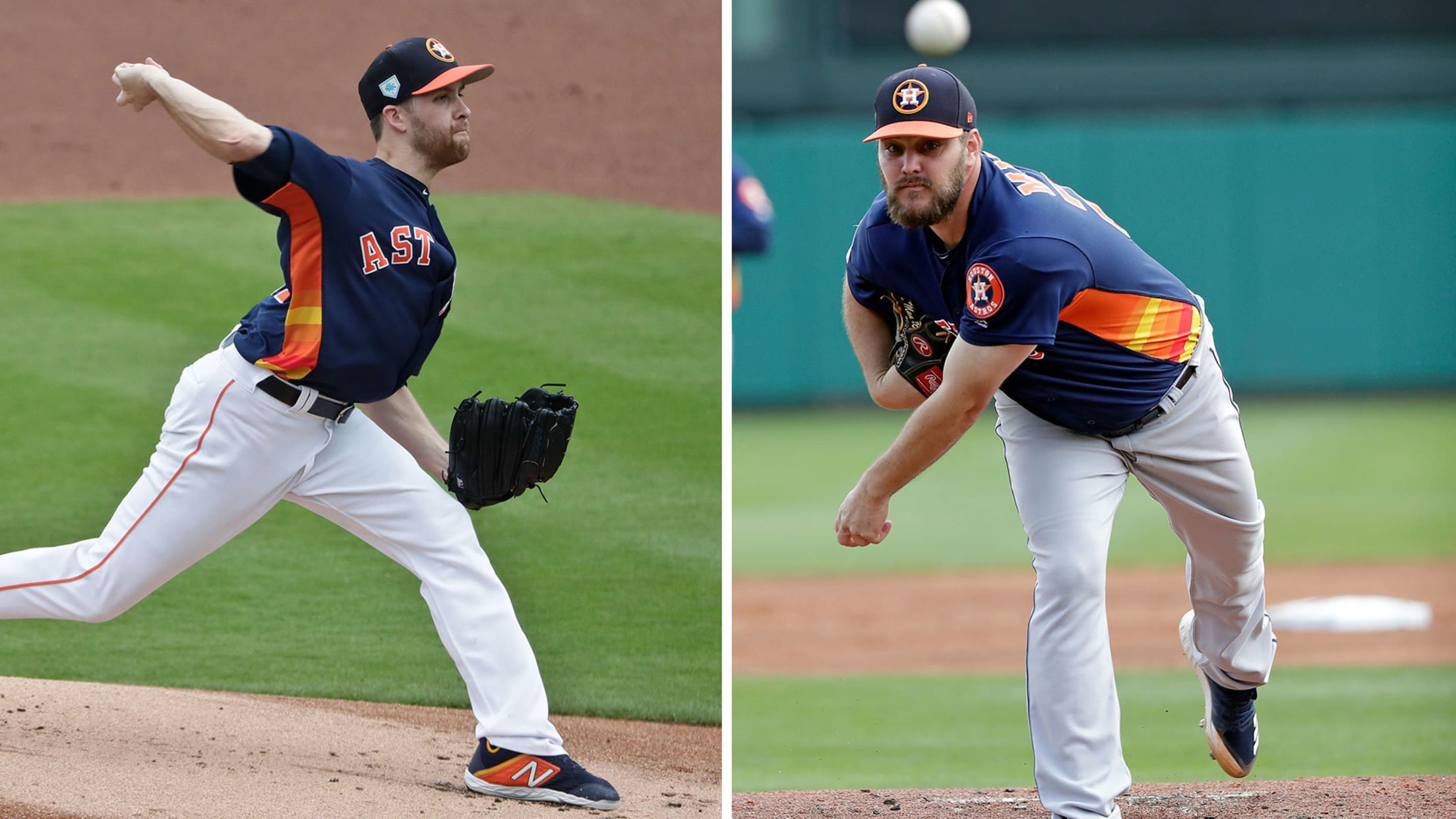 WEST PALM BEACH, Fla. -- The Astros have set their starting rotation for the first series of the regular season against the Rays, with manager AJ Hinch announcing Friday that right-hander Collin McHugh would start the third game of the season March 30 at Tropicana Field and newcomer Wade Miley
Bregman, Astros agree to extension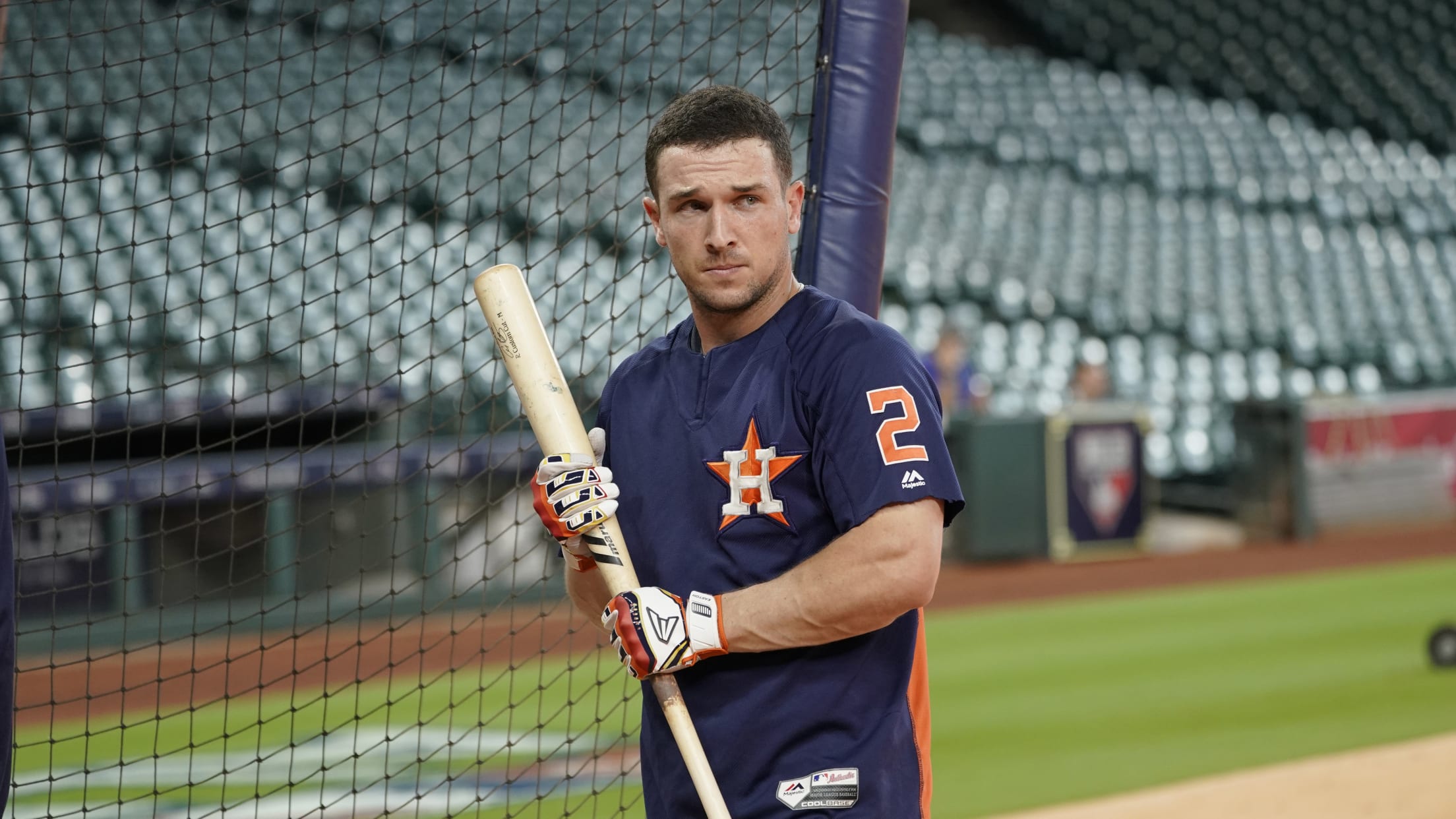 WEST PALM BEACH, Fla. -- The Astros and All-Star third baseman Alex Bregman have agreed to a five-year, $100 million contract extension. The deal is tied for the second-highest contract in club history, trailing only the five-year, $151 million contract extension given to former Most Valuable Player Jose Altuve a
McHugh, Miley to start Games 3, 4 vs. Rays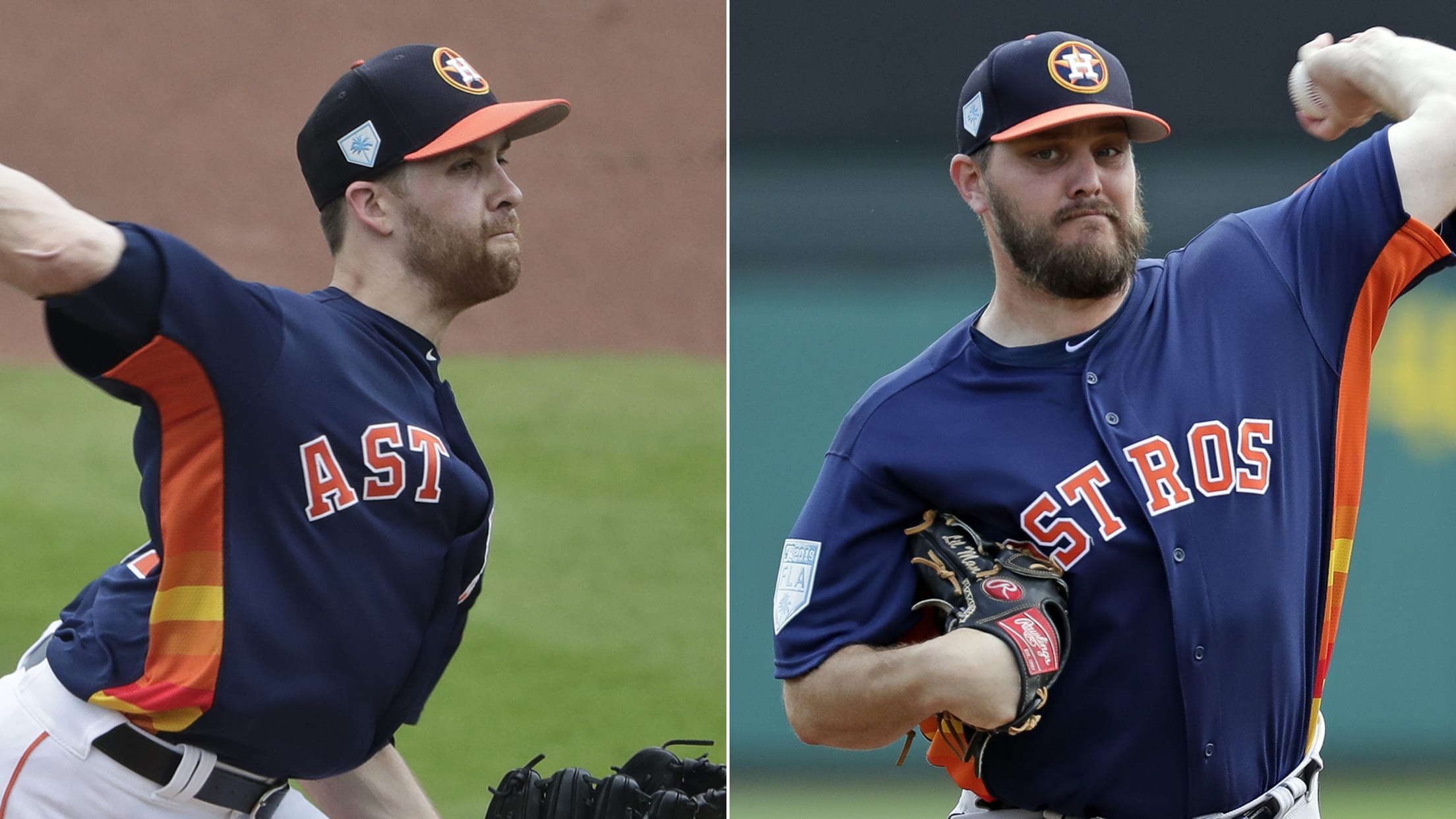 WEST PALM BEACH, Fla. -- The Astros have set their starting pitching rotation for the first series of the regular season against the Rays, with manager AJ Hinch announcing Friday that right-hander Collin McHugh would start the third game of the season March 30 against the Rays at Tropicana Field,
Fisher 'fine' after sprawling dive attempt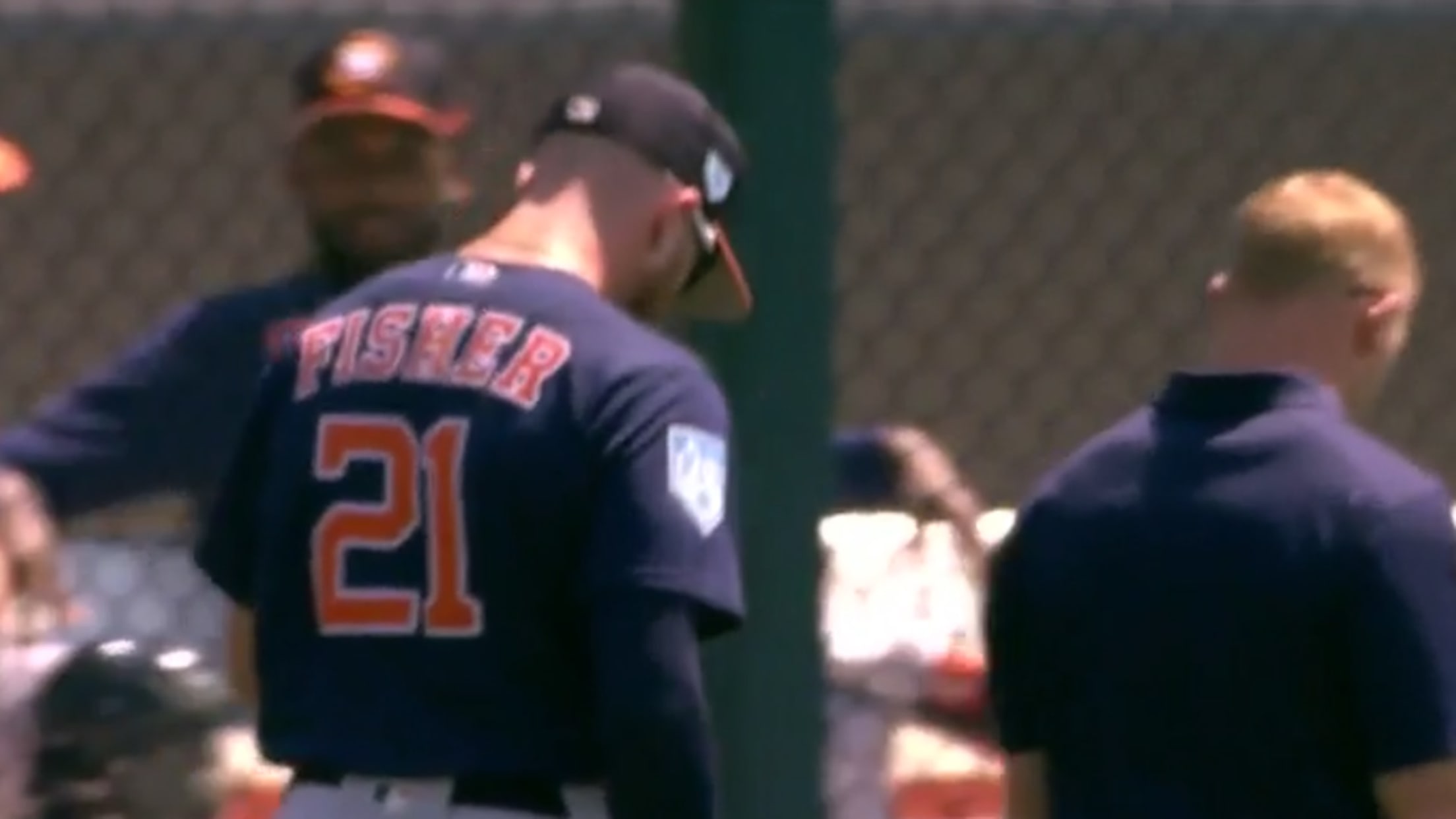 WEST PALM BEACH, Fla. -- Astros outfielder Derek Fisher said he was fine after jarring his left shoulder while trying to make a diving catch on a ball off the bat of Miguel Cabrera. Fisher left the game in the first inning of Houston's 5-3 loss to the Tigers on
30 breakout prospects for 2019 -- 1 per team
These guys could shoot up the rankings in '19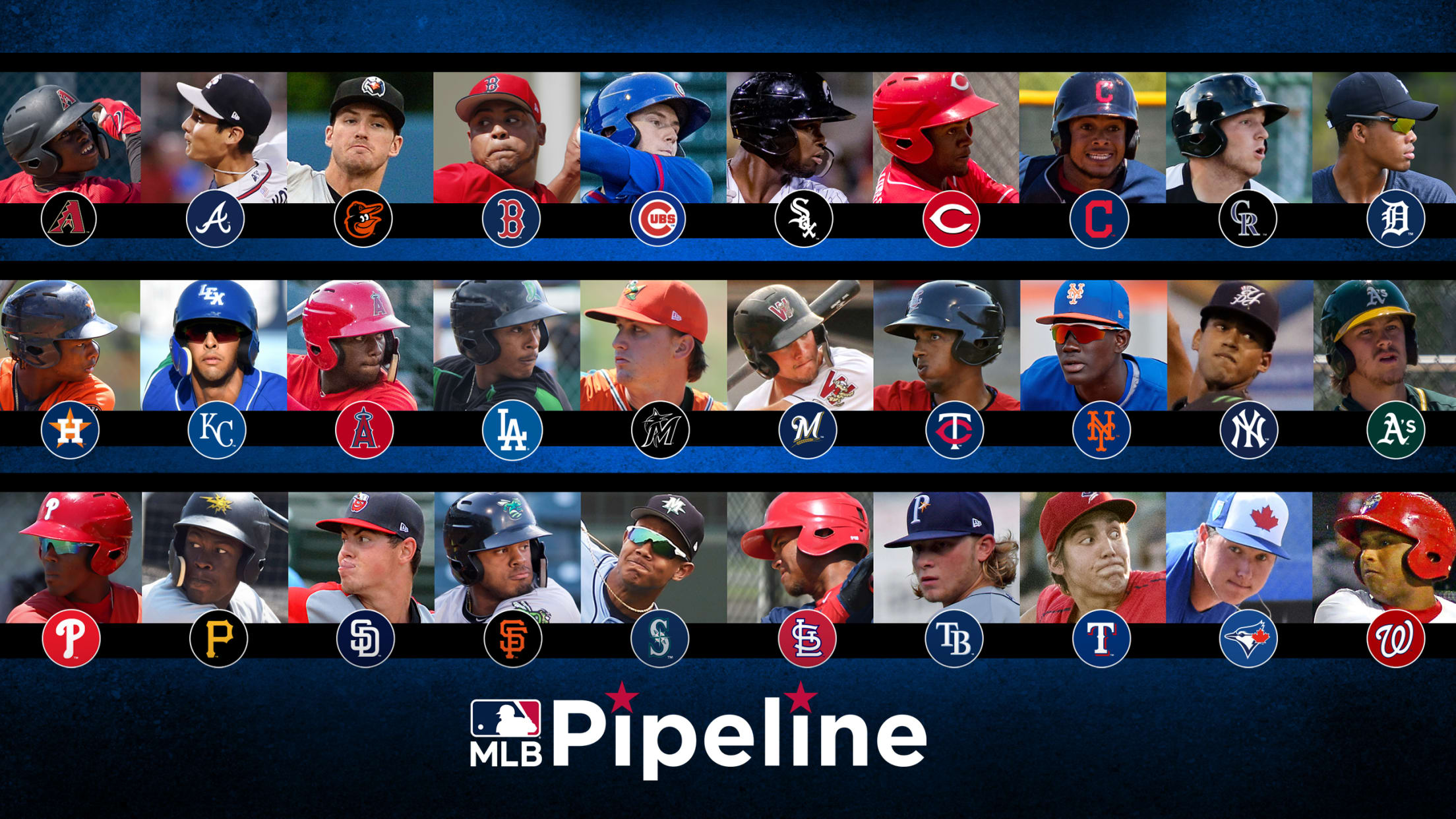 The four players atop MLB Pipeline Top 100 Prospects list -- Blue Jays third baseman Vladimir Guerrero Jr., Padres shortstop Fernando Tatis Jr., White Sox outfielder Eloy Jimenez and Nationals outfielder Victor Robles -- are no surprise. They all ranked among the eight best on the 2018 preseason Top 100.
Inbox: Will Bregman win AL MVP Award?
Beat reporter Brian McTaggart answers questions from Astros fans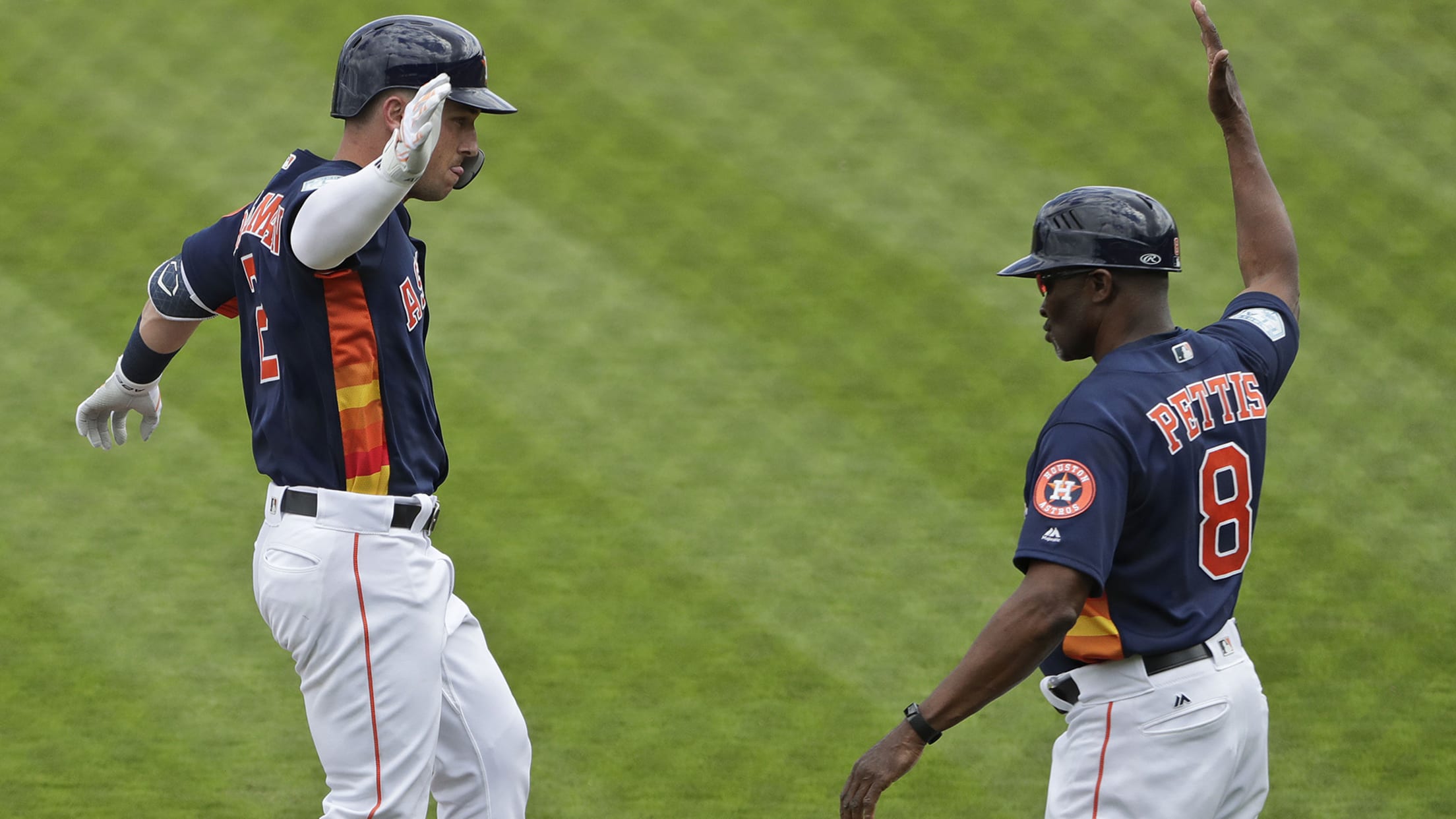 WEST PALM BEACH, Fla. -- The Astros will break spring camp following Sunday's game against the Nationals, and they should have their 25-man roster set in the next few days. Other than a couple of extensions to Alex Bregman and Ryan Pressly, the club has enjoyed a relatively quiet camp,
Pressly excited to stay with the Astros long term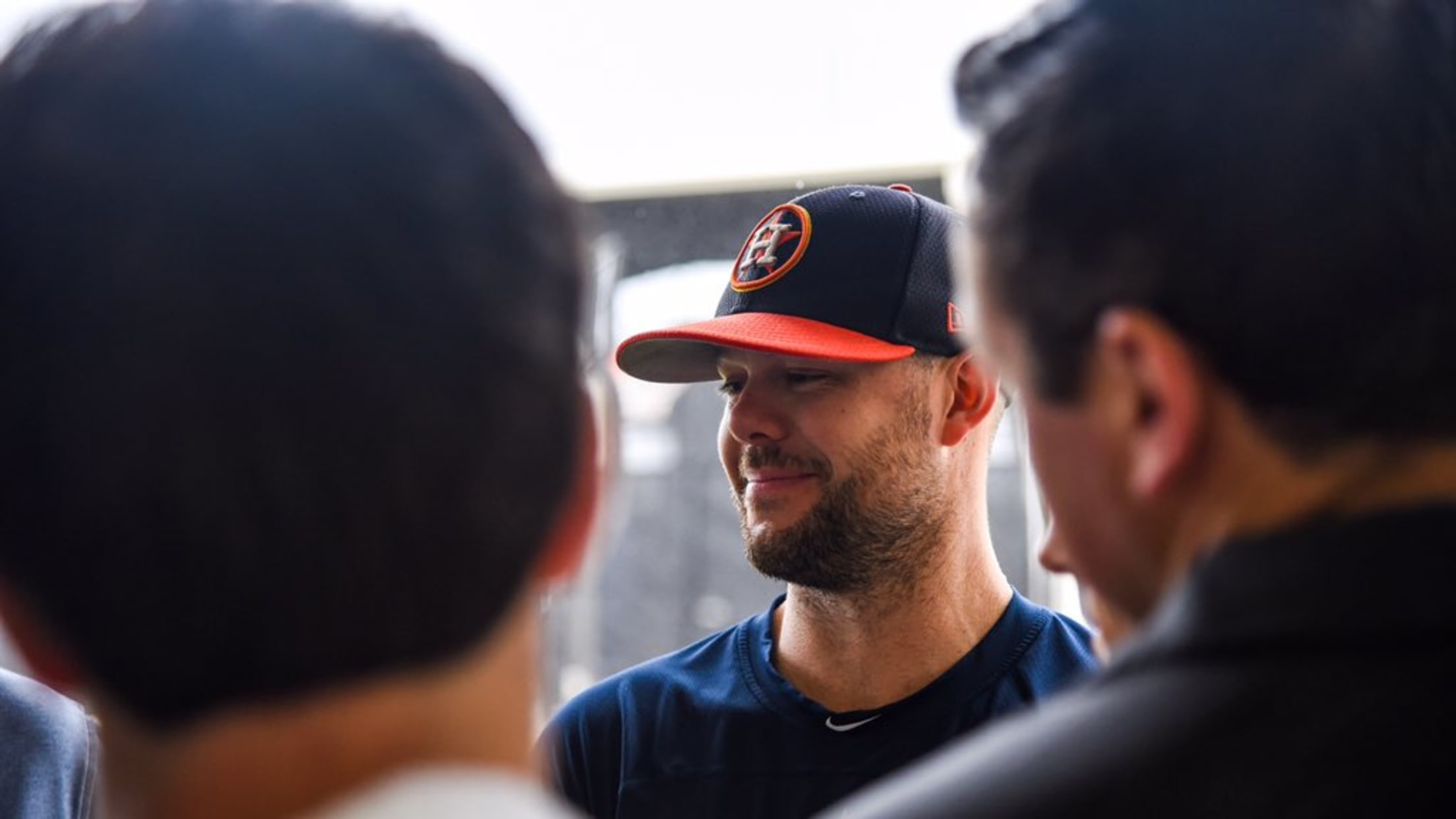 WEST PALM BEACH, Fla. -- When reliever Ryan Pressly walked into the Astros' clubhouse last July for the first time, after being acquired from the Twins, reigning American League Most Valuable Player Award winner Jose Altuve came up and hugged him and said he was glad he didn't have to
Astros pitchers get work in despite storms
Cole, McHugh forced to throw in batting cage due to soggy conditions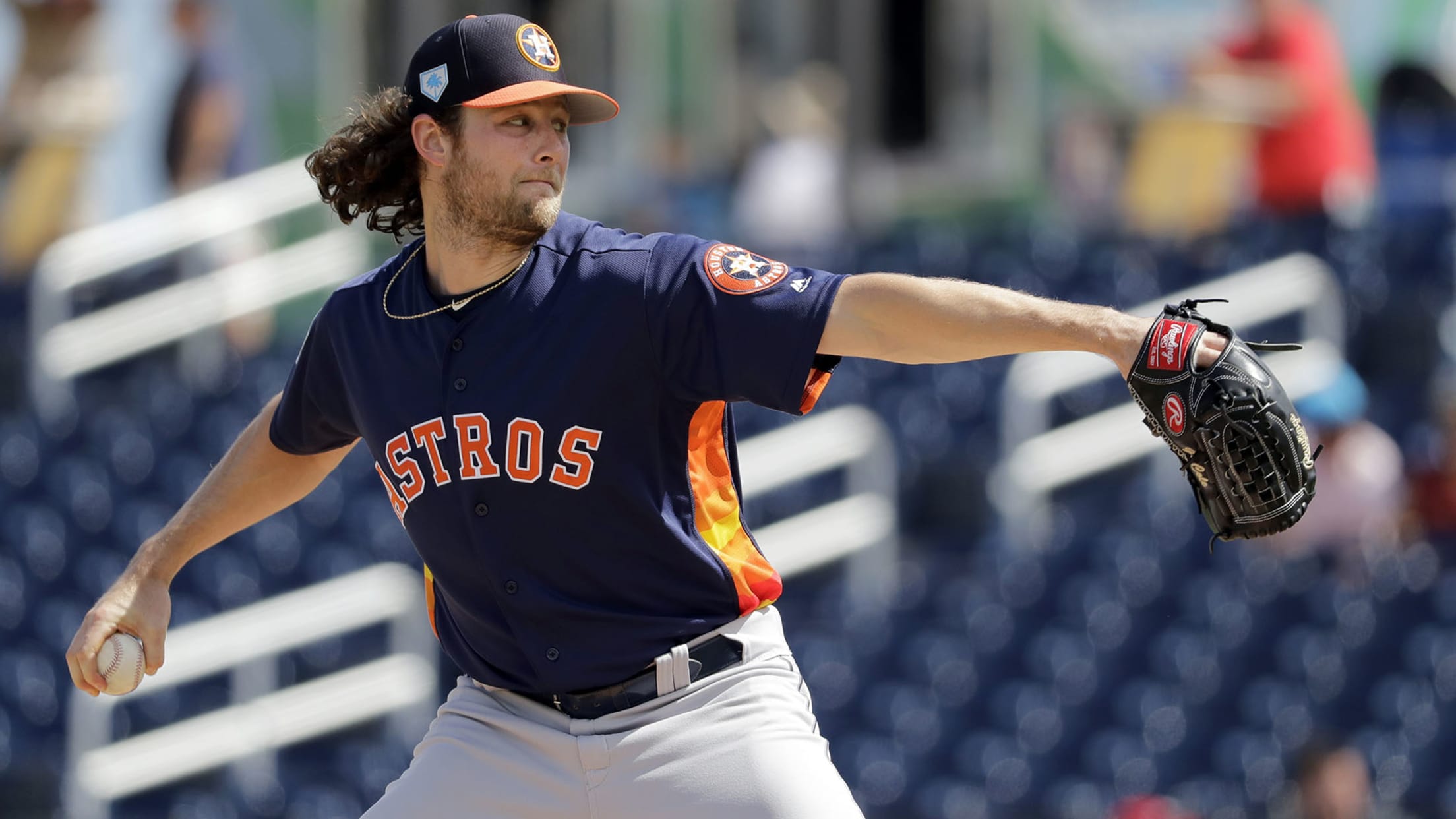 WEST PALM BEACH, Fla. -- With the back field at Ballpark of the Palm Beaches pretty much under water for more than a day because of steady rainfall, the Astros had to get creative with their pitching plans on Wednesday. Starters Gerrit Cole and Collin McHugh attempted to throw a
1 player per team who changed minds in camp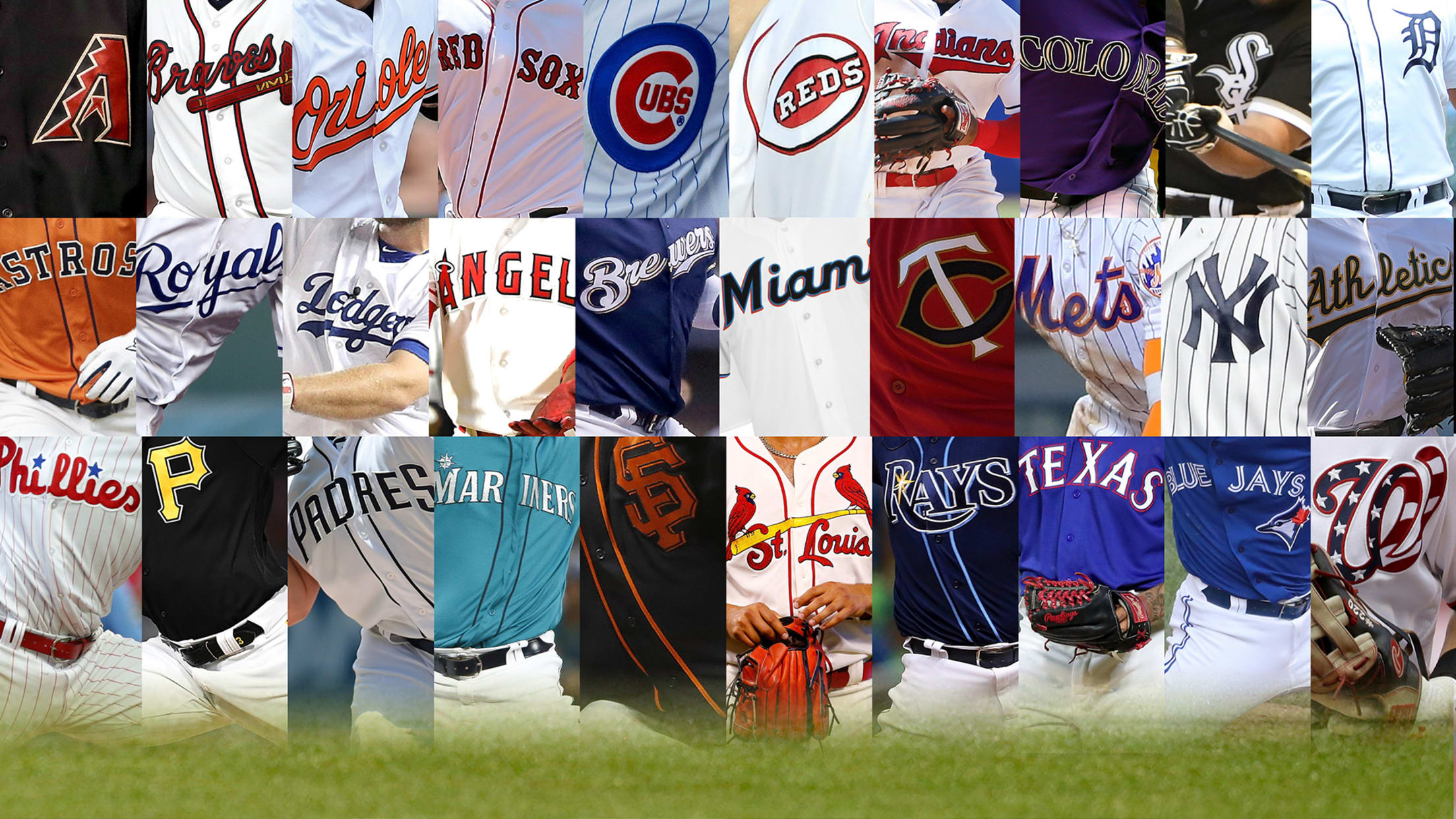 There's the guy who emerges from the pack and plays his way into the conversation. Sometimes, it's a raw kid; other times, a veteran some had written off. To many of us, this is the most fun thing about Spring Training. With that in mind, let's check out some of
Fisher, Straw, Tanielu among roster moves
Hinch sees big league talent, but 'we have a few guys ahead of them'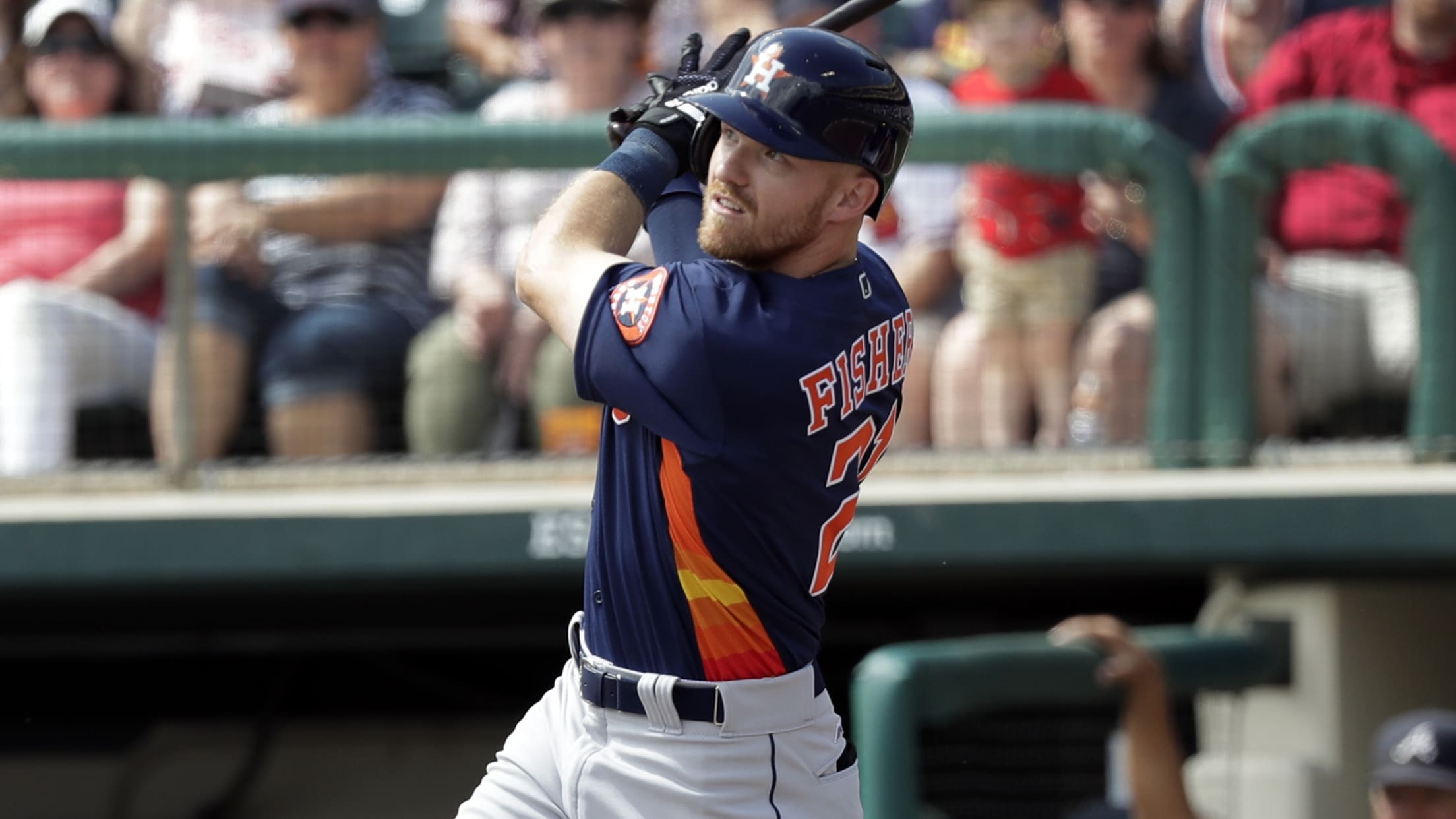 WEST PALM BEACH, Fla. -- Barring injuries to some of the Astros' core players, there was nothing that outfielders Derek Fisher or Myles Straw could have done this spring. They weren't going to make a stacked big league roster no matter how strong an impression they made in camp. The
After big '18, Bregman still working to improve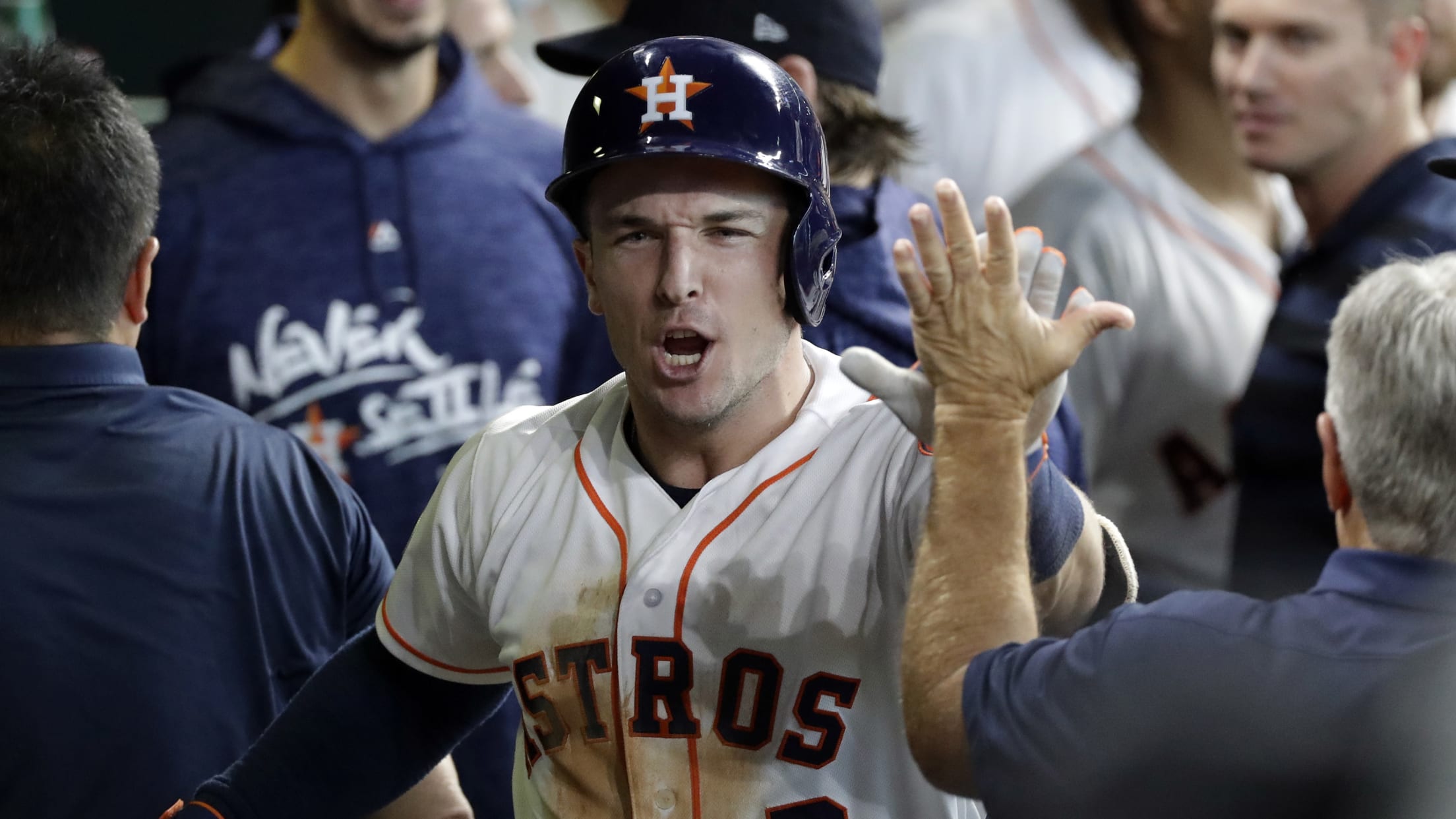 WEST PALM BEACH, Fla. -- Alex Bregman was back in the weight room 12 hours after last season ended, though he hadn't planned it that way. He did this despite being physically spent, mentally drained. "I was so mad," he said. "Sad and angry and kind of depressed. I couldn't
Breaking down every team's closer situation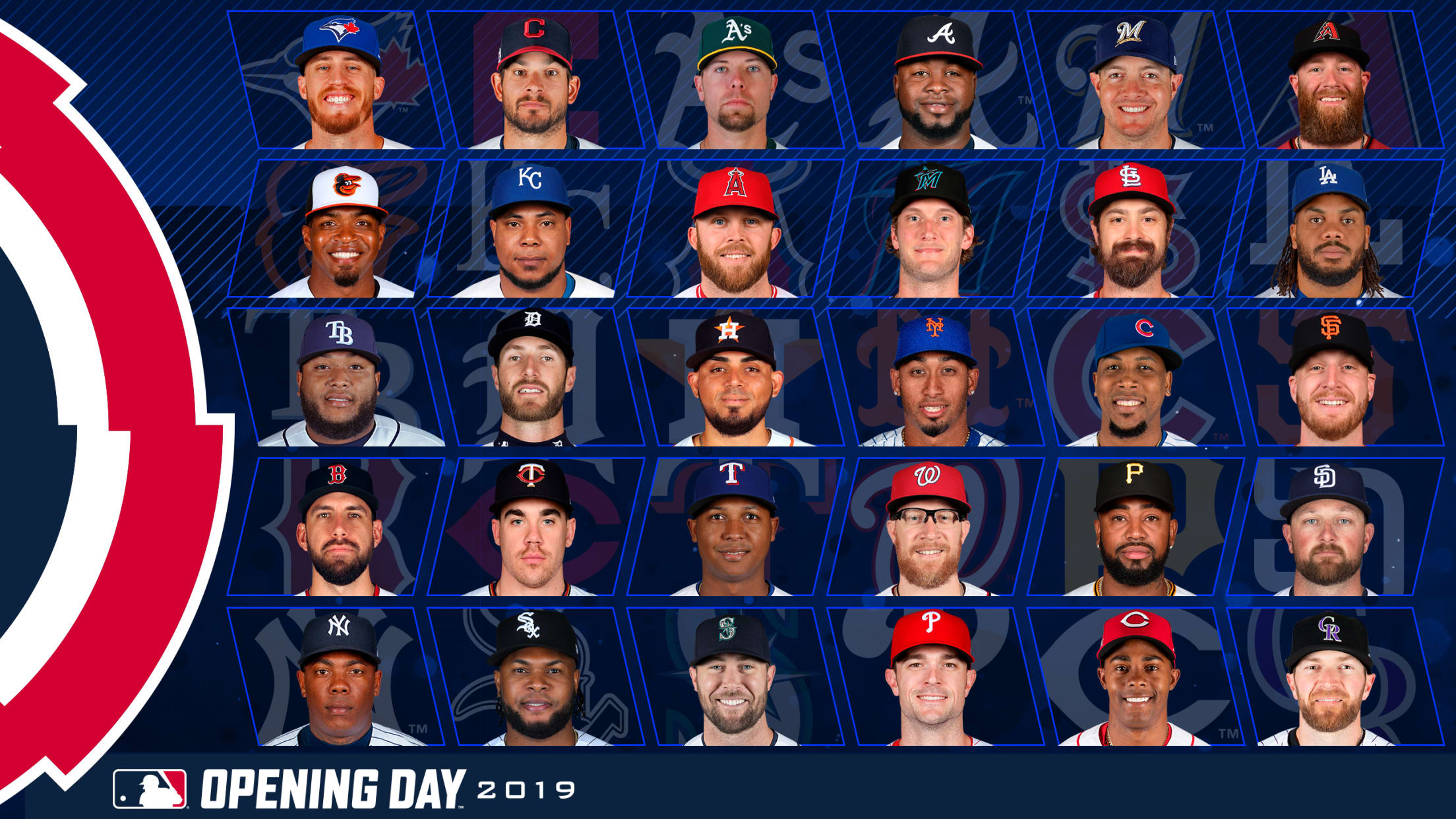 Teams can have solid starting pitching, strong middle relief and a potent offense, but if they don't have a closer waiting in the bullpen to finish off games, wins won't be easy to come by. And while not every club has an Aroldis Chapman or Kenley Jansen waiting in the
Peacock looks like starter, Guduan in 'pen
Rain jumbles Astros' pitching plan; Hinch likes flexibility at DH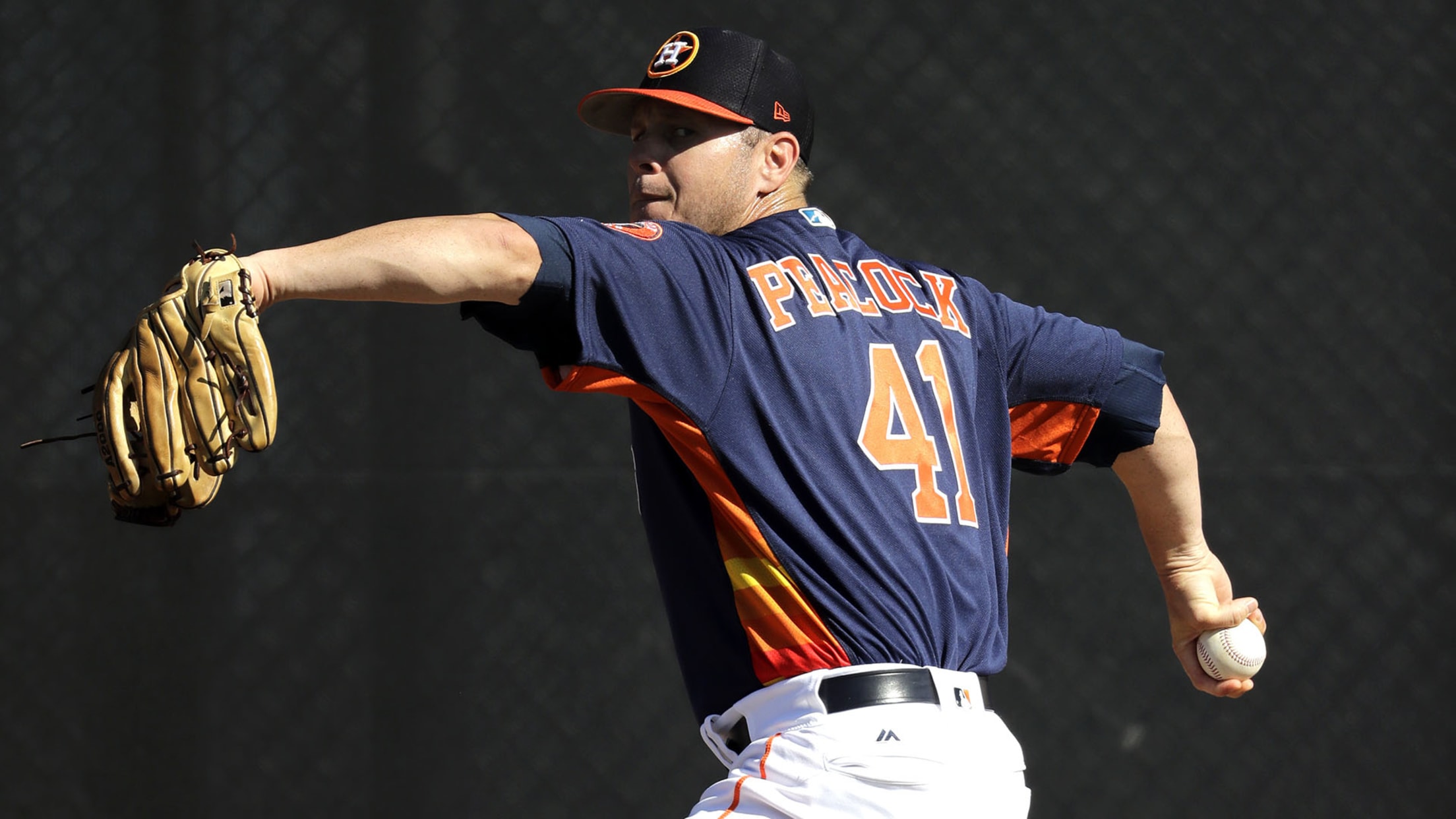 WEST PALM BEACH, Fla. -- Left-hander Reymin Guduan appears to be the favorite to land the final spot in the Astros' bullpen, while manager AJ Hinch acknowledged on Tuesday that veteran right-hander Brad Peacock is his leading candidate to join the starting rotation. Guduan has 12 strikeouts with two walks,
Astros' success in MLB, on farm is unmatched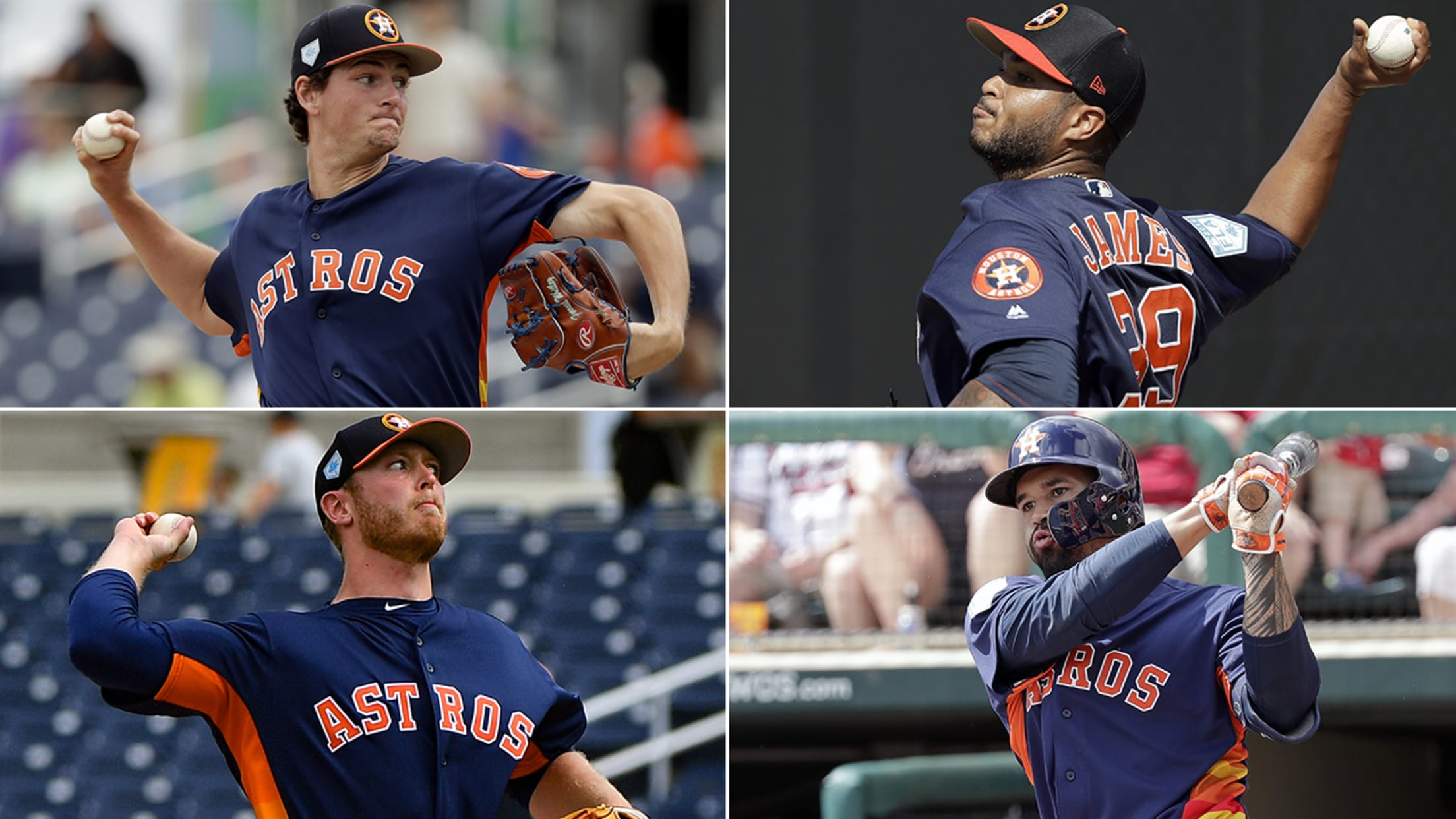 WEST PALM BEACH, Fla. -- The Astros are succeeding at the Major League and Minor League levels more than any organization. They not only won the 2017 World Series and rank third with 374 victories in the last four seasons, but they also have one of the game's stronger farm
Astros liken Abreu curve to that of McCullers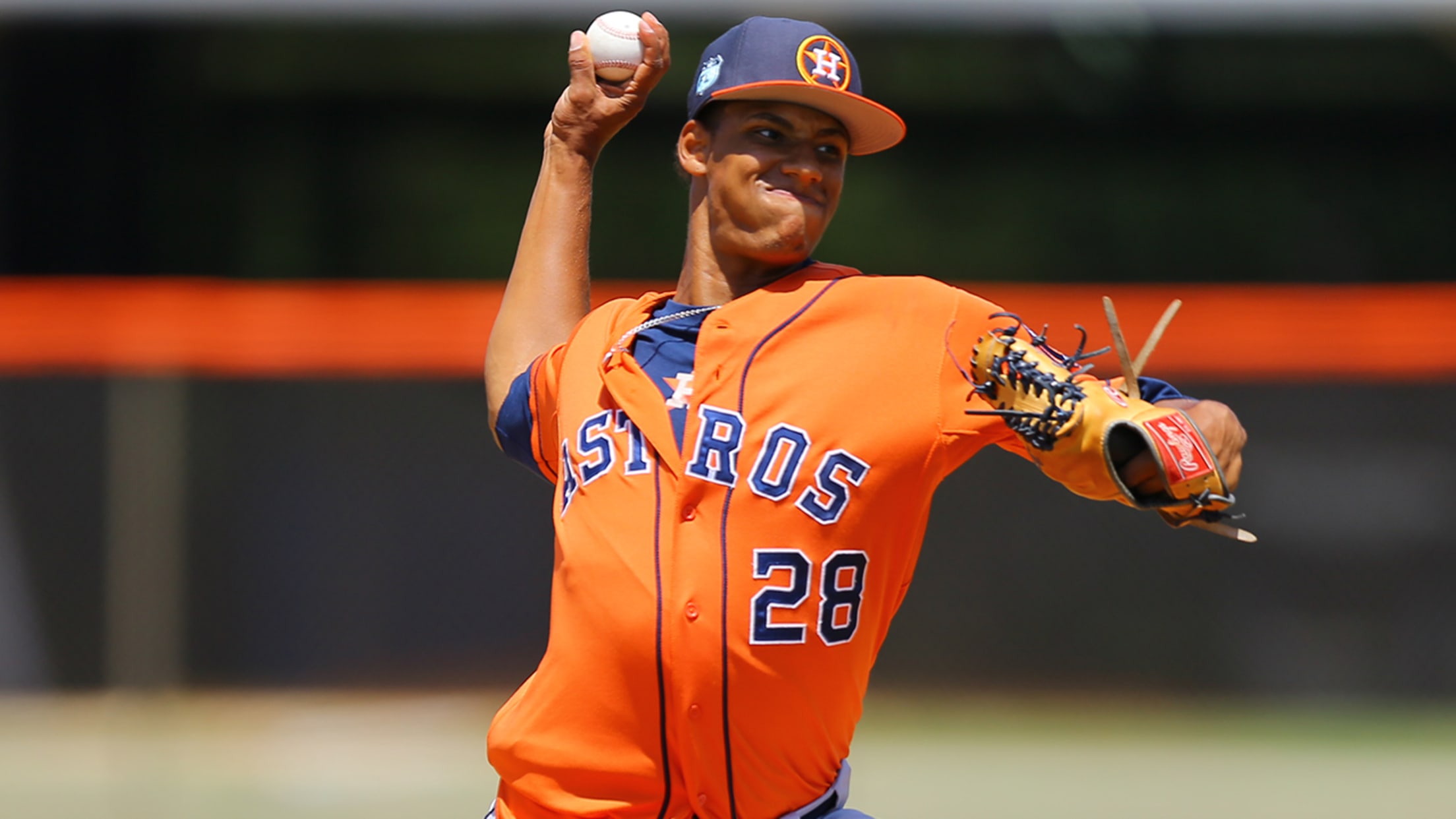 WEST PALM BEACH, Fla. -- The Astros are loaded with pitching prospects. Forrest Whitley ranks as the best in baseball, and Josh James, Corbin Martin and J.B. Bukauskas join him as MLB Pipeline Top 100 Prospects who will be ready to contribute in Houston at some point in 2019. Right-hander
Breaking down the 2019 postseason odds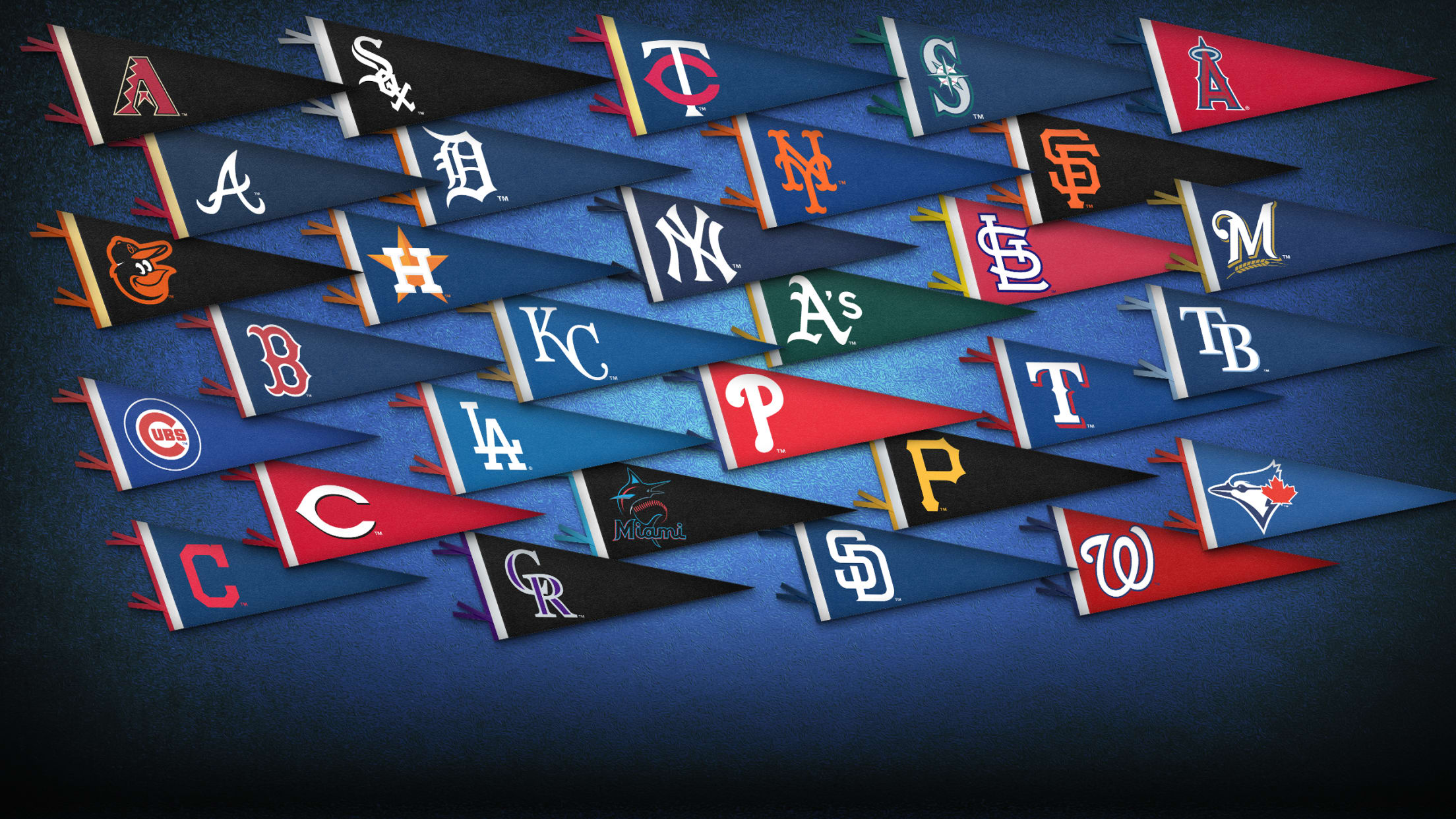 The 2019 regular season is about to start, and with it, the long race toward October, which will whittle the 30 Major League clubs down to 10 playoff teams. Who has the best chance to make the postseason? Now that Opening Day is so close, let's take a look at
These career milestones are on tap for '19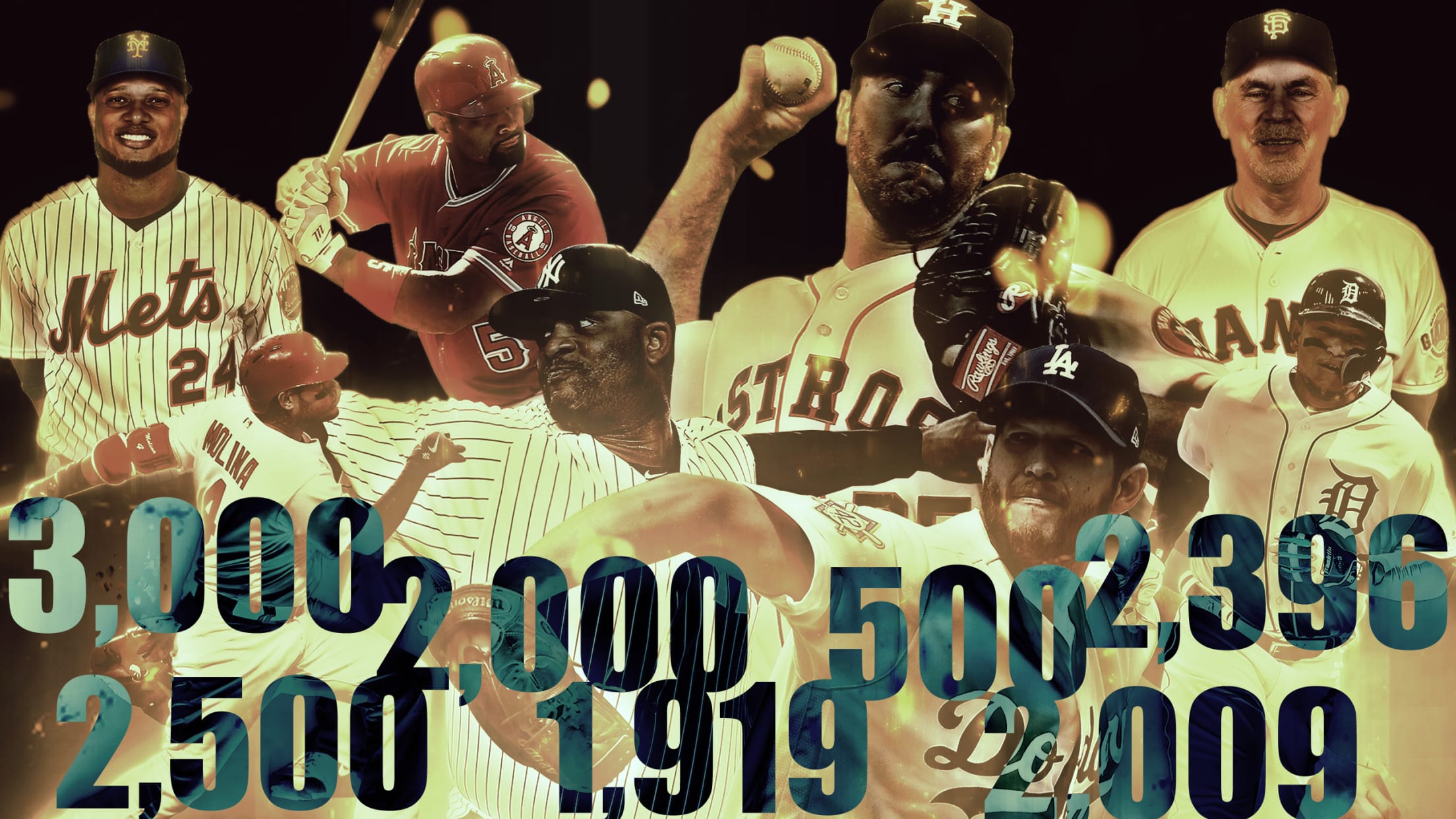 No baseball season is complete without the celebration of a good milestone or two, and we've had plenty of memorable moments in recent years, from the 3,000th hits of Ichiro Suzuki and Adrian Beltre to Albert Pujols' 600th homer. The 2019 campaign should be no different, because a handful of
Top prospects: Who's still up? Who got cut?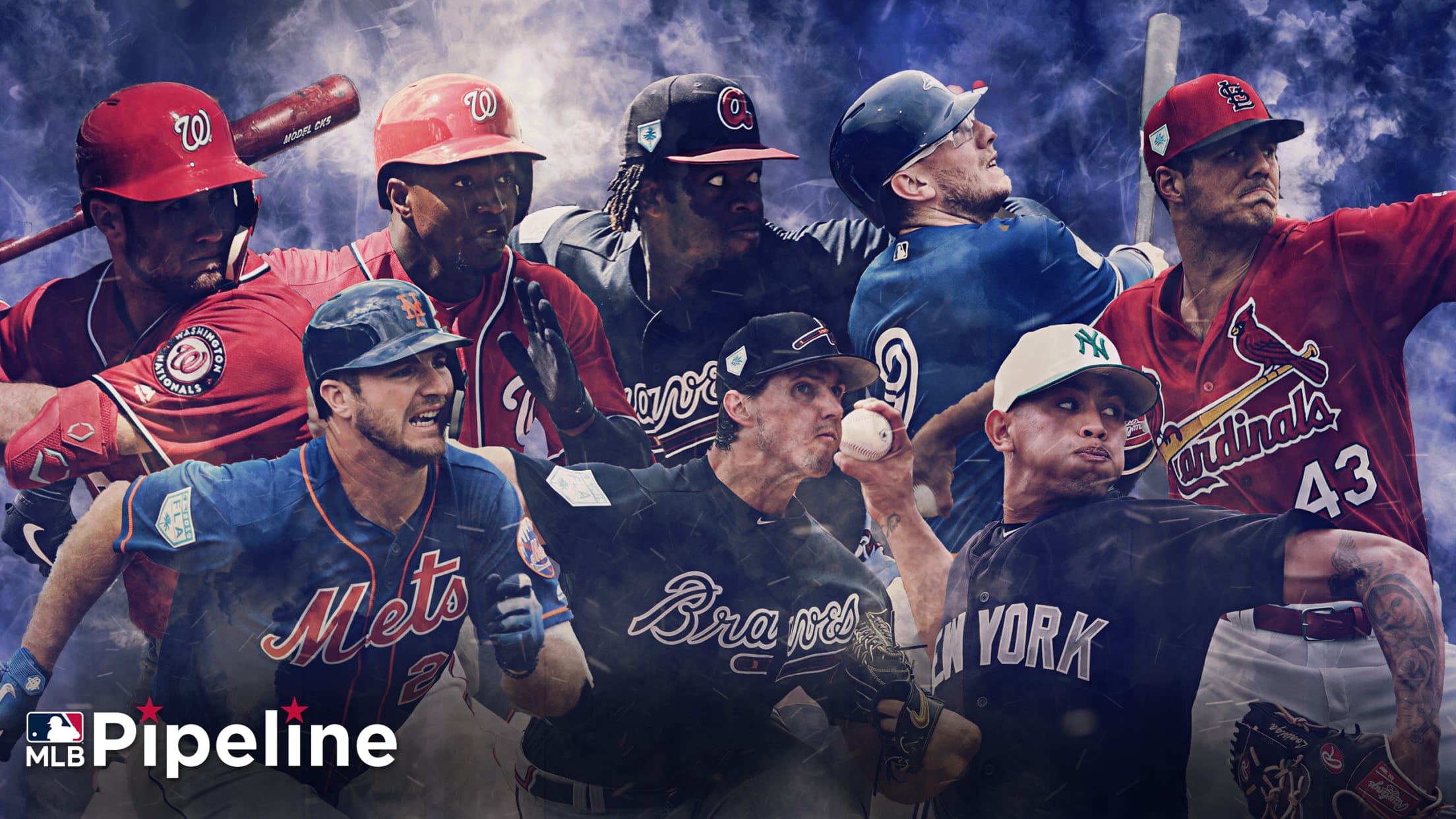 Many of the game's top prospects had a chance to gain experience and show what they could do against Major League competition during Spring Training, but Opening Day is near, and teams are whittling down their rosters. Most of the prospects remaining in camp are either already assured of a
Verlander works 6 2/3 innings in Minors camp
Valdez tosses 4 scoreless; Ritchie, Sneed reassigned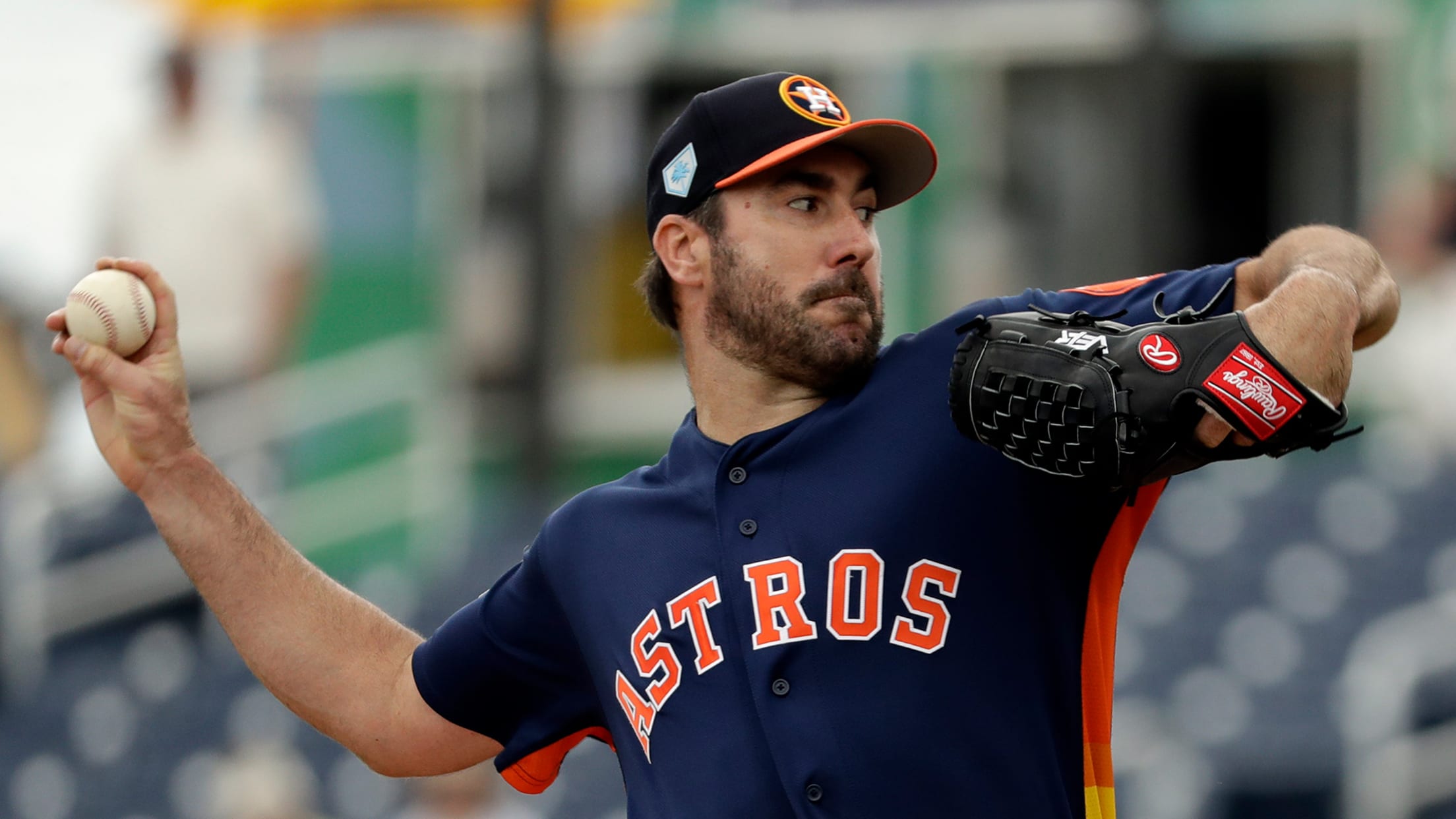 WEST PALM BEACH, Fla. -- Opening Day starter Justin Verlander had a "camp day" start on Sunday, throwing 92 pitches to catcher Max Stassi in a scrimmage against Astros Minor Leaguers on a backfield at the club's spring complex. The pitching line looked pretty standard -- 6 2/3 innings, one
Peacock solid again, despite allowing first ERs
Right-hander is frontrunner for final spot in Astros' starting rotation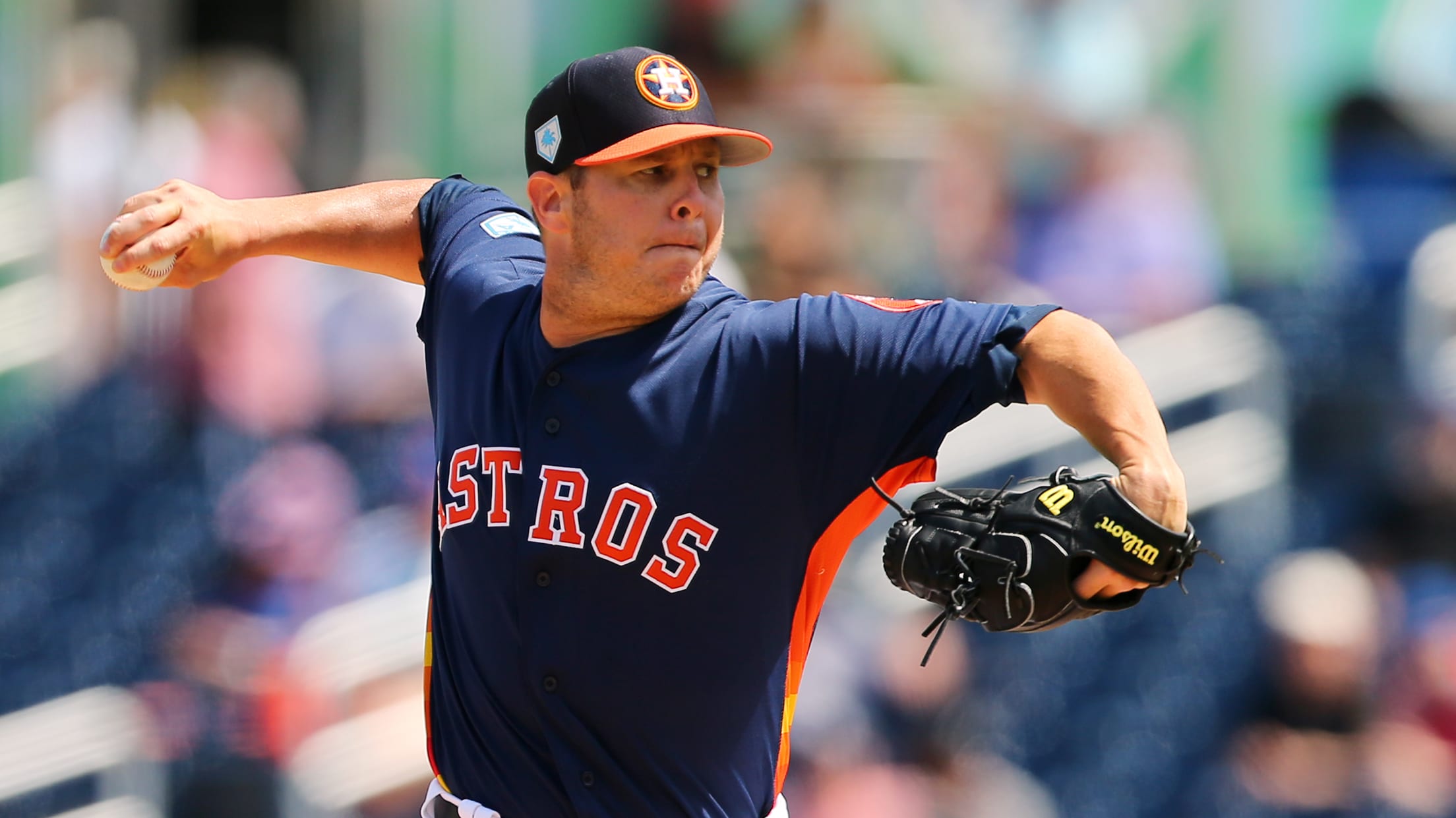 CLEARWATER, Fla. -- Brad Peacock's spotless spring track record took a small hit on Saturday, but his chances to lock down the fifth starter's role remain as strong as they ever were after another impressive outing. "His curveball was the best it's been this spring," manager AJ Hinch said. "As
Hinch disciplined for ejection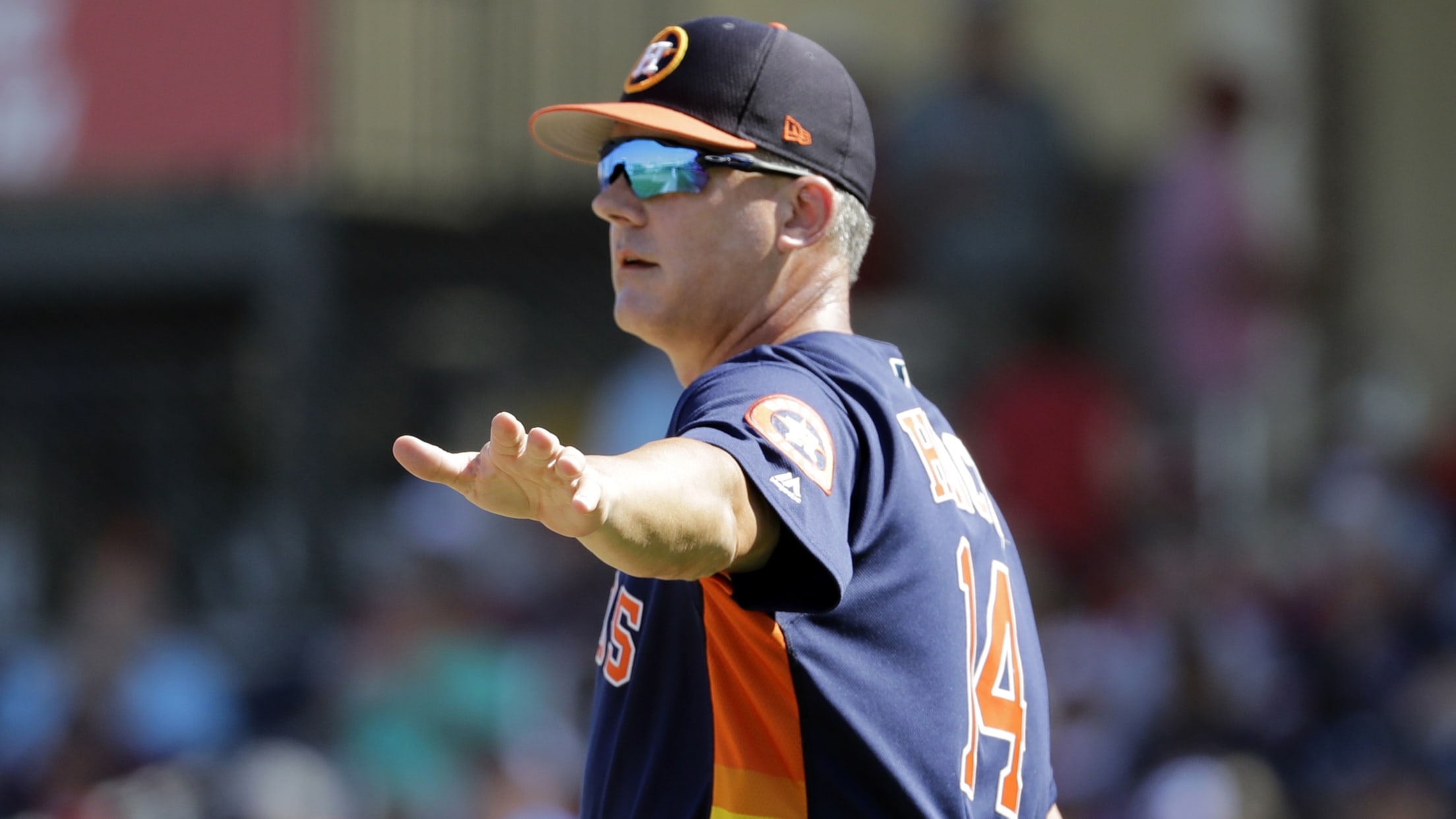 WEST PALM BEACH, Fla. -- Manager AJ Hinch received a one-game suspension and an undisclosed fine for his actions and comments leading up to and following his ejection from the Astros' Spring Training game with the Cardinals on Friday. Joe Torre, chief baseball officer for Major League Baseball, made the
Saturday's top prospect performers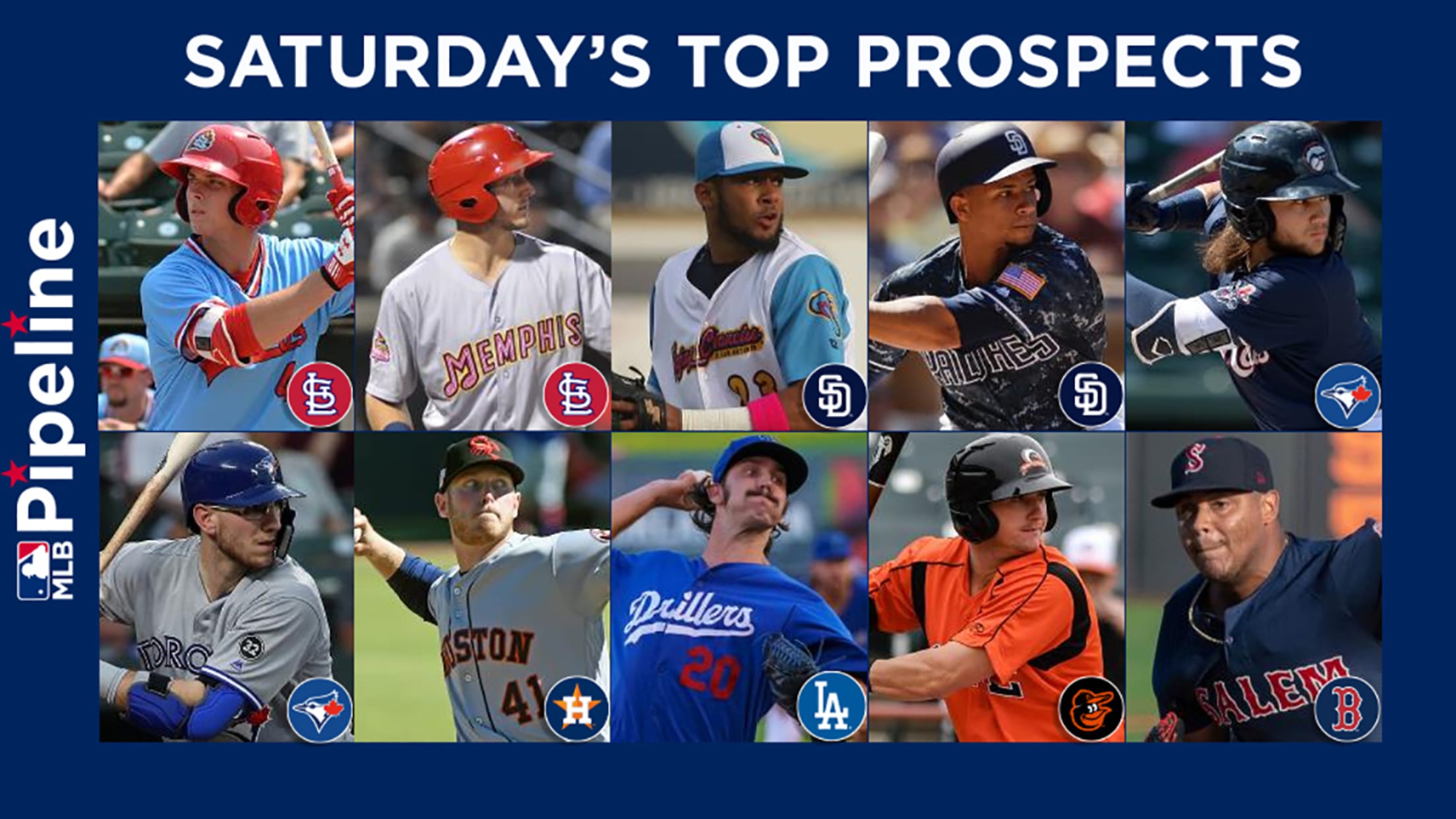 Cardinals' fans got an encouraging glimpse of the future on Saturday as four members of the Cardinals Top 30 Prospects list drove in runs in an 8-5 win over the Nationals. Nolan Gorman, the Cardinals' No. 2 prospect and first-round pick (19th overall) from the 2018 Draft, made his presence