Astros' Top 5 lefty starters: McTaggart's take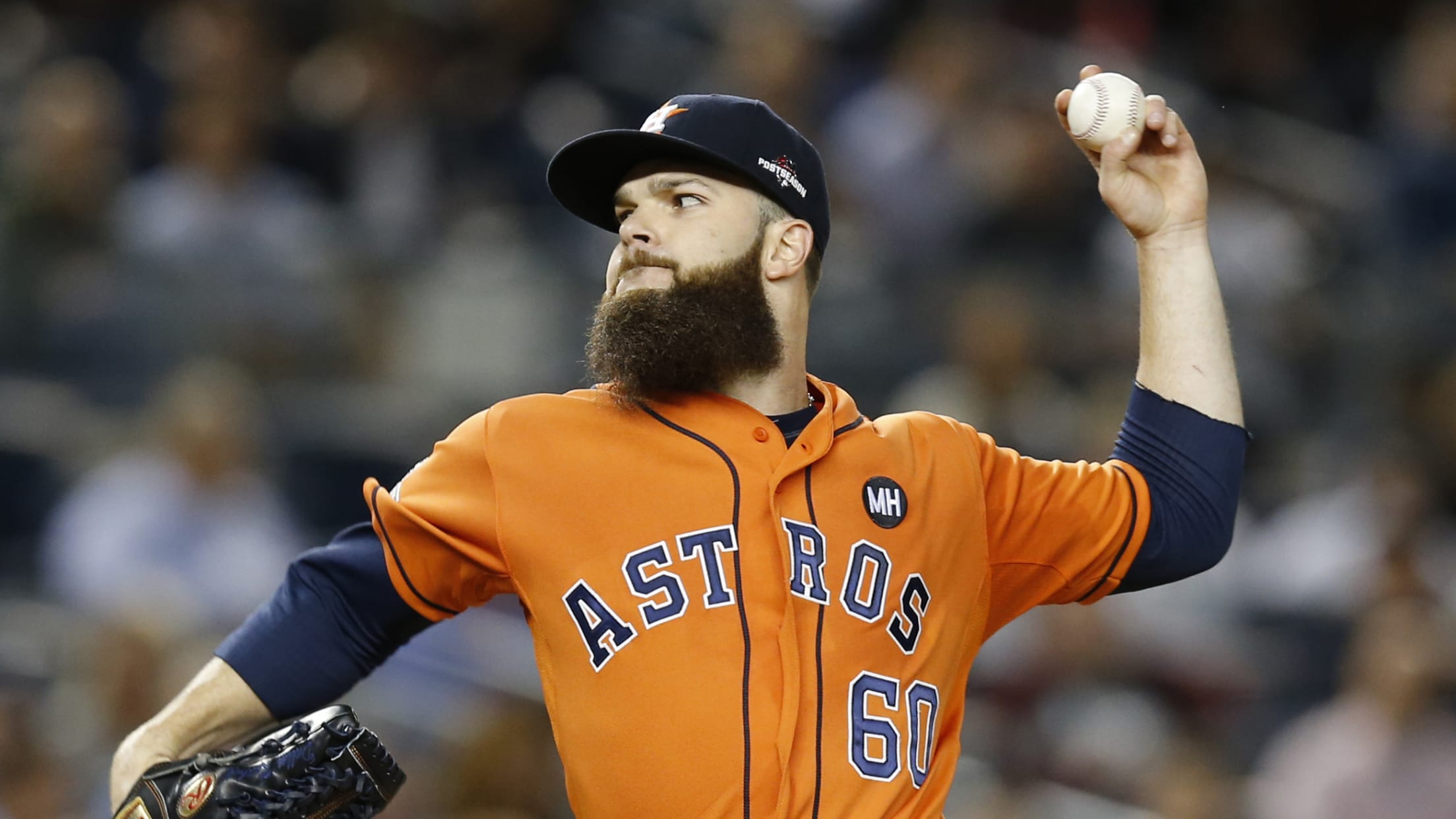 HOUSTON -- No one loves a good debate quite like baseball fans, and with that in mind, we asked each of our beat reporters to rank the top five players by position in the history of their franchise, based on their career while playing for that club. These rankings are
An oral history of 2005 Astros' improbable run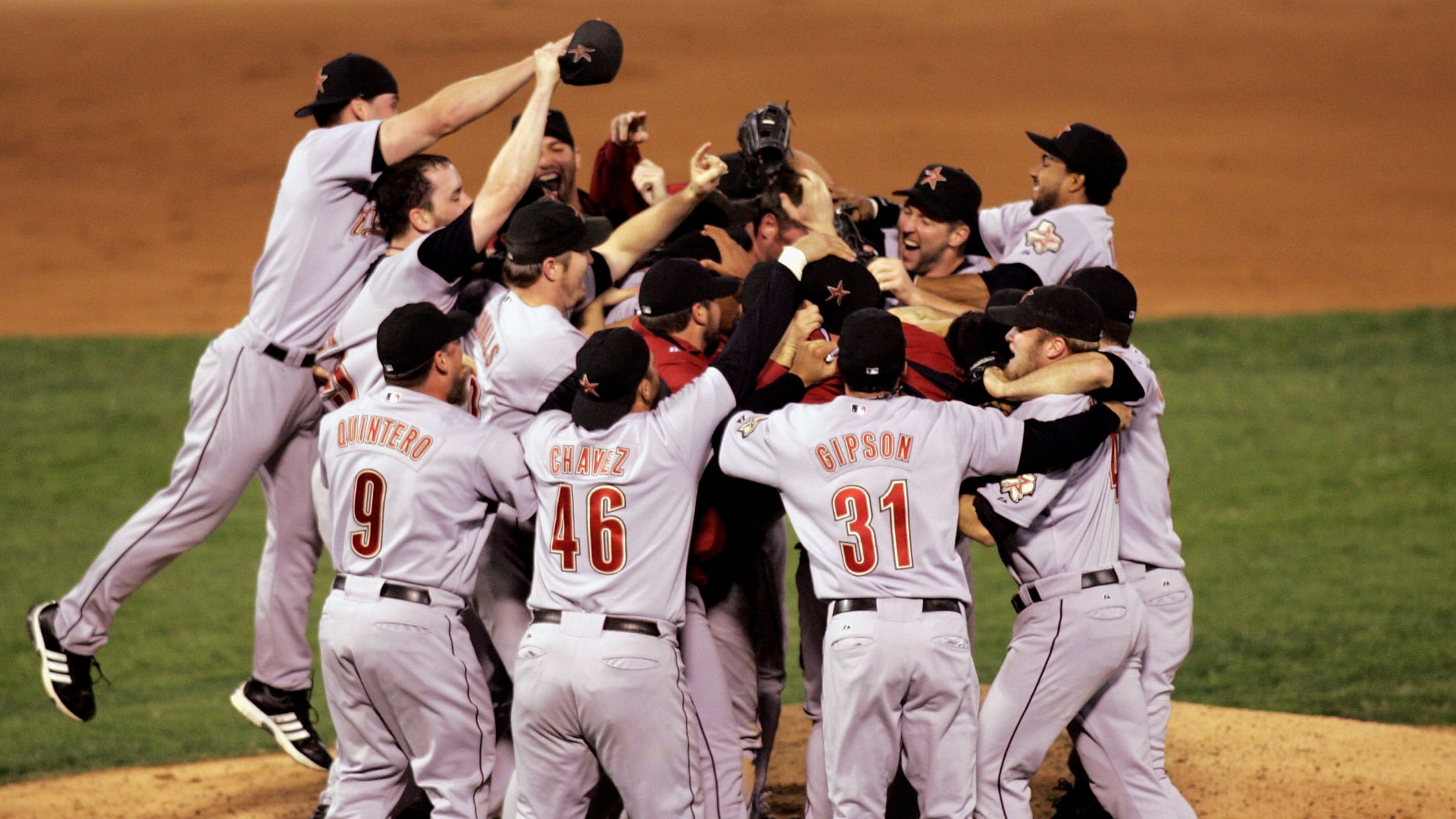 Coming off the most successful season in club history, which included their first playoff series victory prior to a loss in Game 7 of the National League Championship Series to the Cardinals, the Astros were rocked by a topsy-turvy offseason in the winter of 2004. Gerry Hunsicker's successful run as
Astros will pay Minor Leaguers through August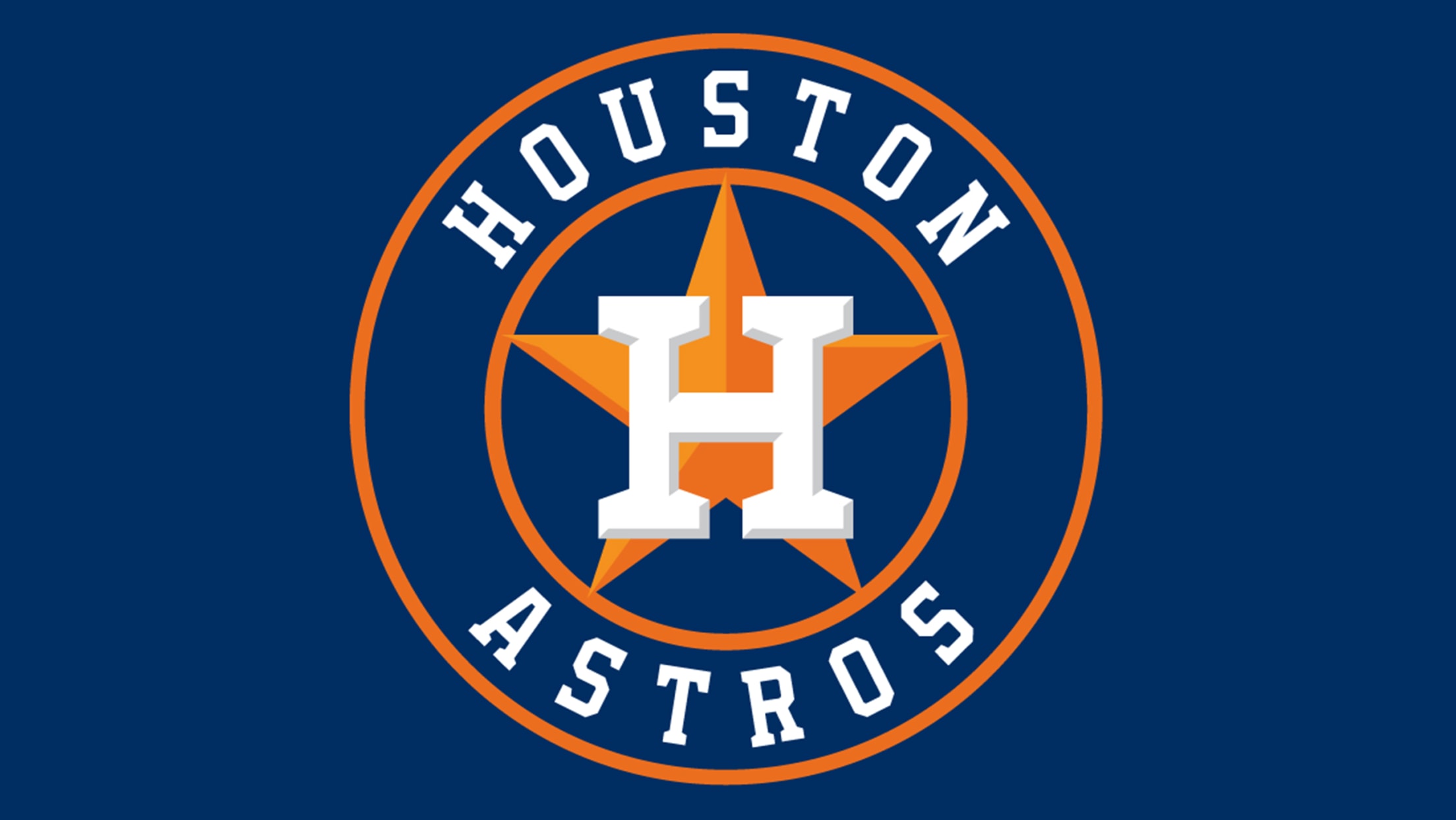 HOUSTON -- Astros owner Jim Crane announced Friday the team would continue to pay and provide benefits to players in the team's Minor League system through Aug. 31, which was originally scheduled to be the end of the Minor League season. "With the uncertainty that our Minor League players are
Here's each team's best hometown Draft pick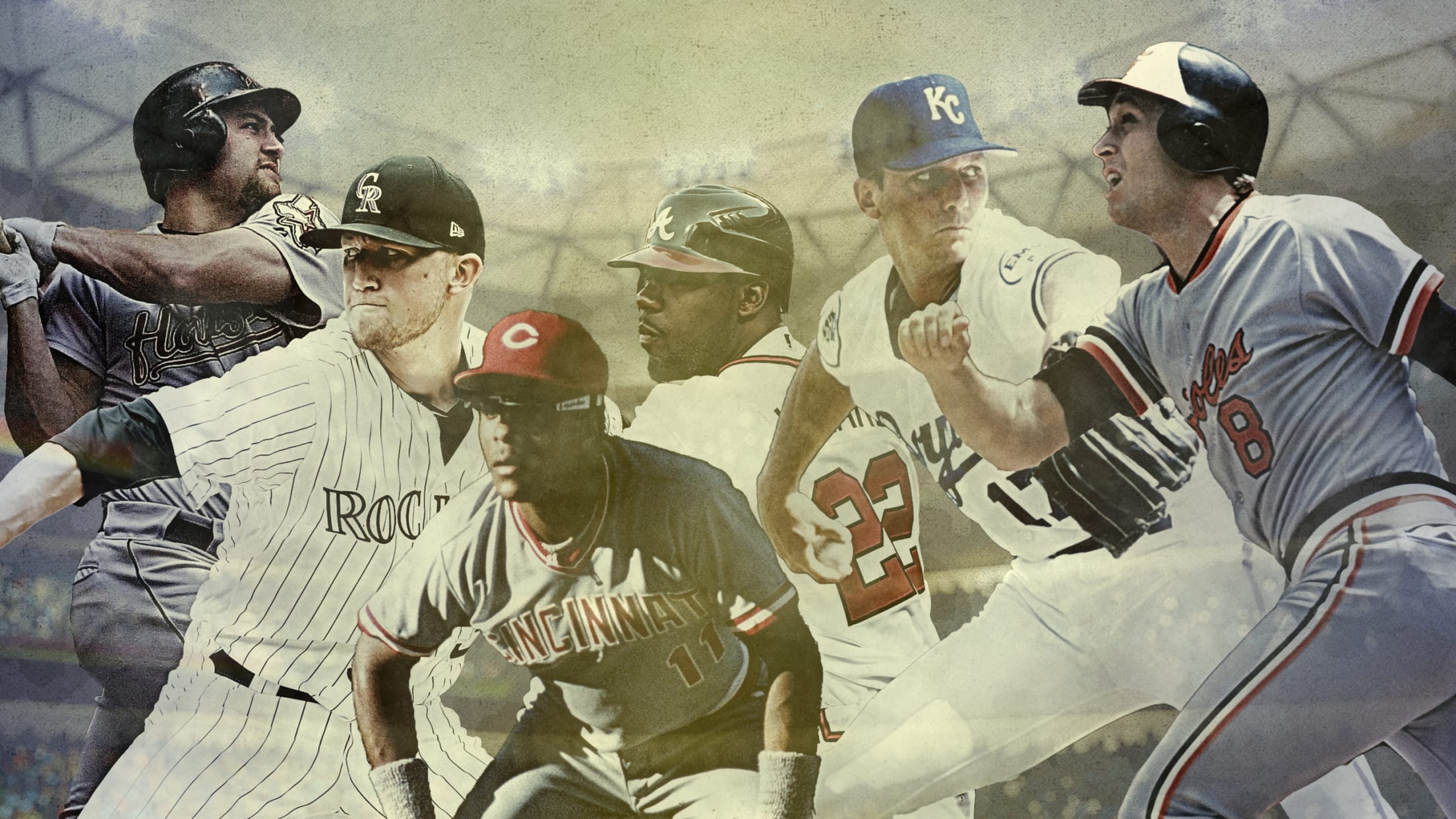 Rickey Henderson to the A's. Cal Ripken Jr. to the Orioles. Barry Larkin to the Reds. It's not uncommon to see a team go with a hometown kid in the Draft. In 2003, Neil Walker was playing at Pine-Richland High School just outside of Pittsburgh, intending to head to Clemson
This is how each club's highest Draft pick fared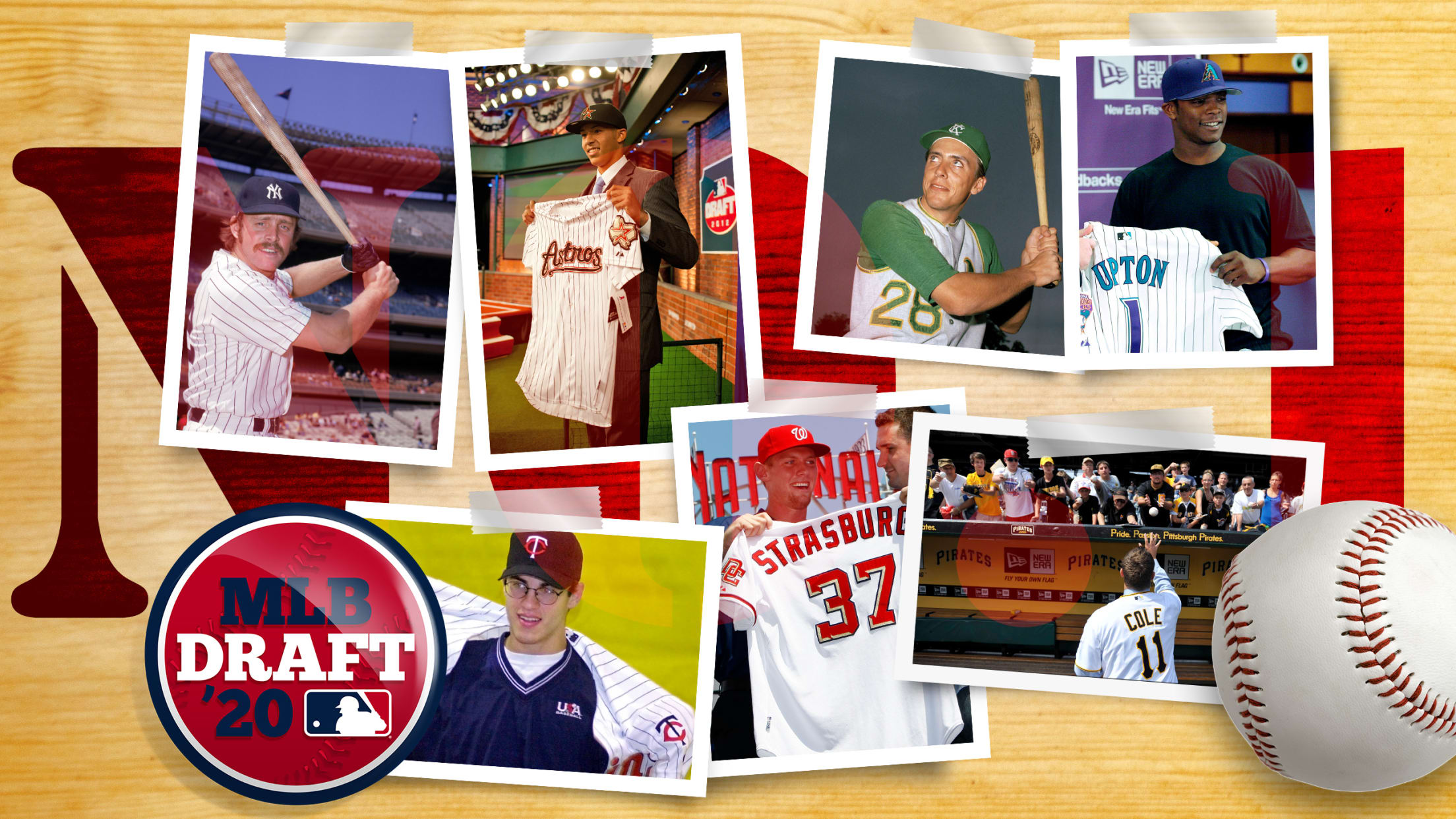 We are just about a week and a half away from the 2020 MLB Draft, one that will be done virtually and will be unlike any other Draft before it. But it's still the Draft. There's still a first round, still excited youngsters ready to make their way to the
Here are the strongest arms in the AL West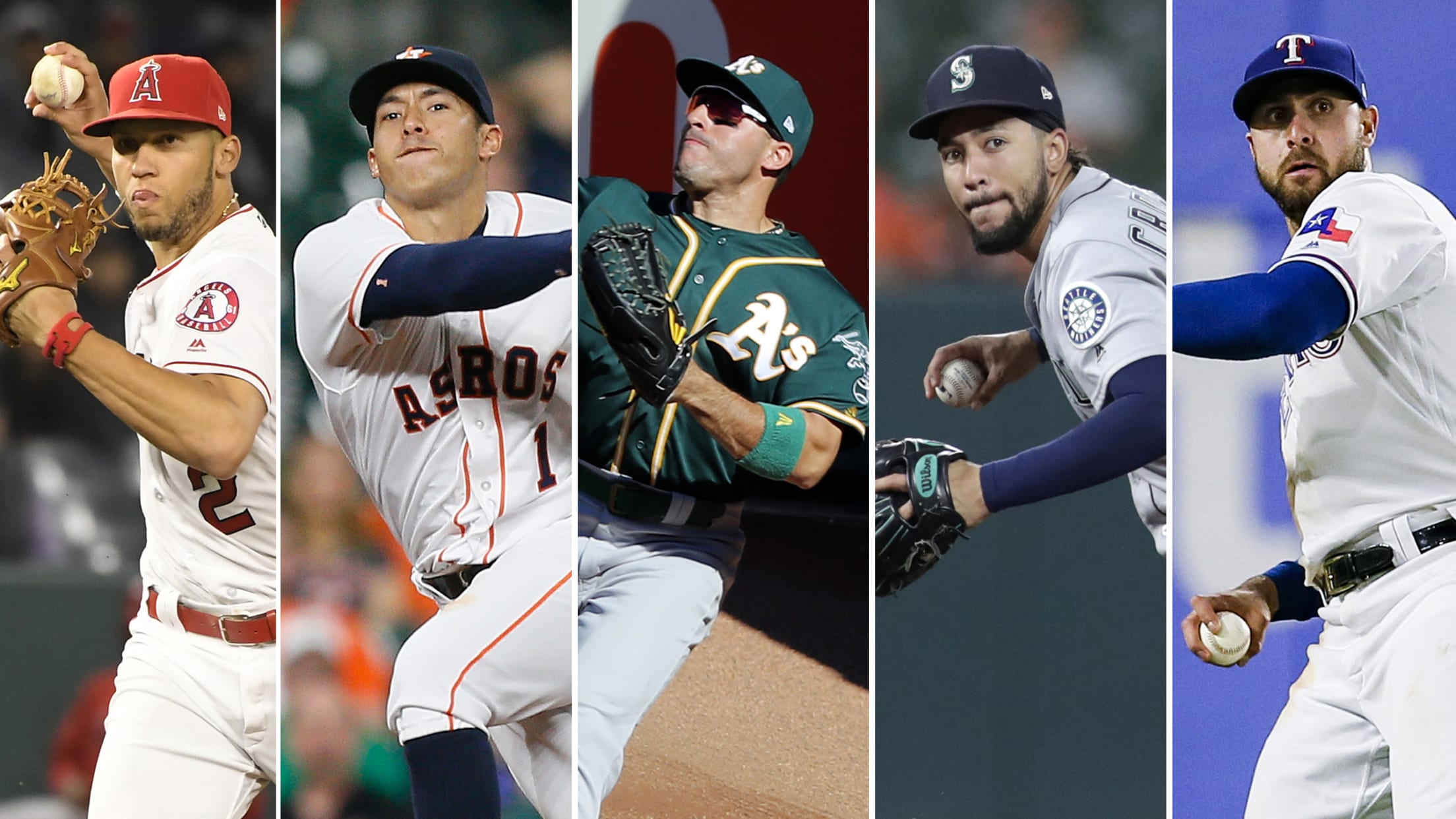 A powerful arm can be a game-changer. A strong throw by an infielder can be the difference between a batter collecting a base hit on a slow roller or ball in the hole, or jogging back to the dugout after making an out. In the outfield, it's the weapon that
Catching up with ... Astros slugger Mike Lamb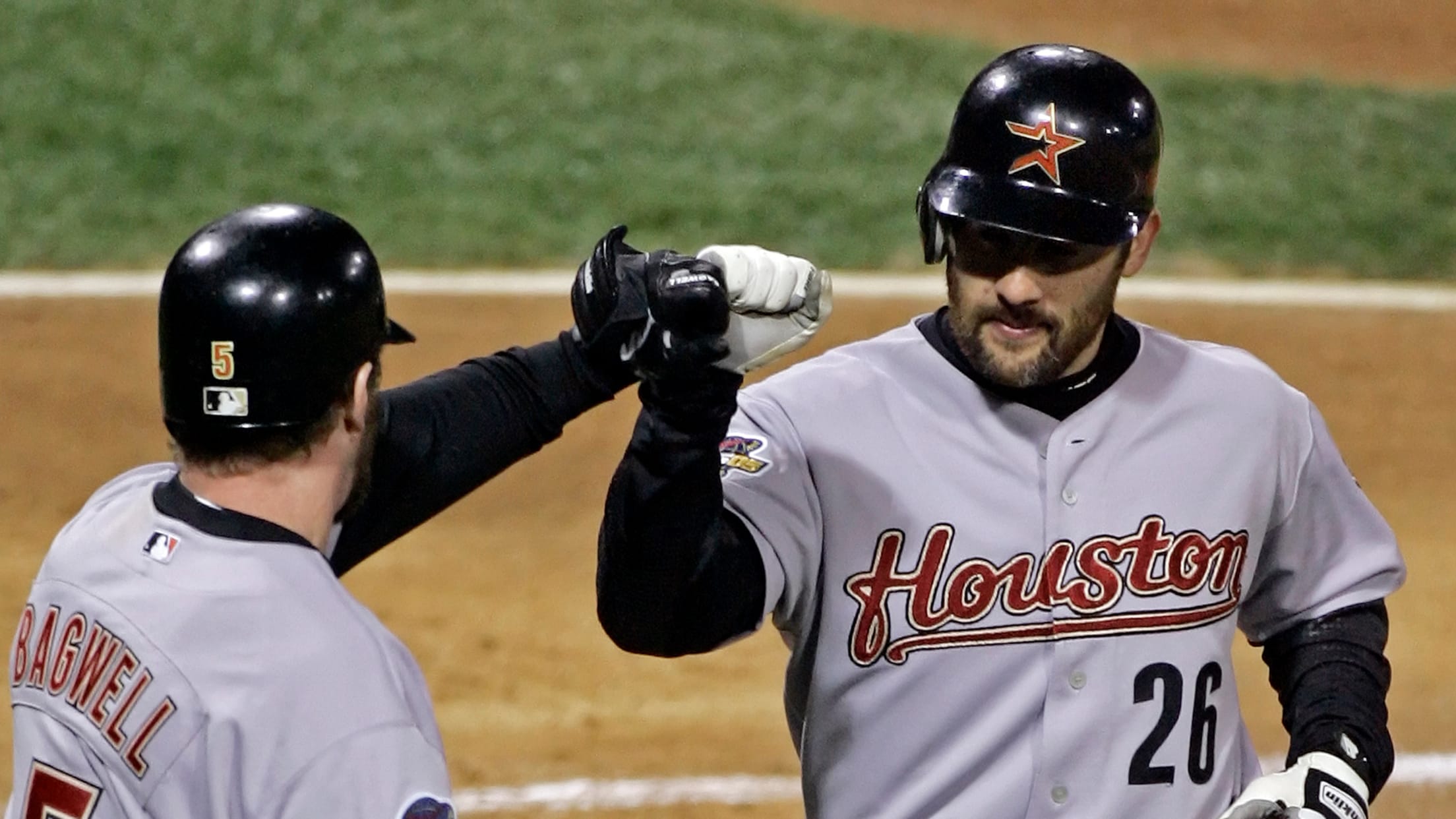 HOUSTON -- Do you know the first player in Astros history to hit a home run in the World Series? If you said Mike Lamb, come to the head of the class. Lamb was an integral member of the 2005 National League champion Astros, initially taking over at first base
MLB announces 2020 Draft schedule
First round begins June 10 at 7 ET; televised live on MLB Network, ESPN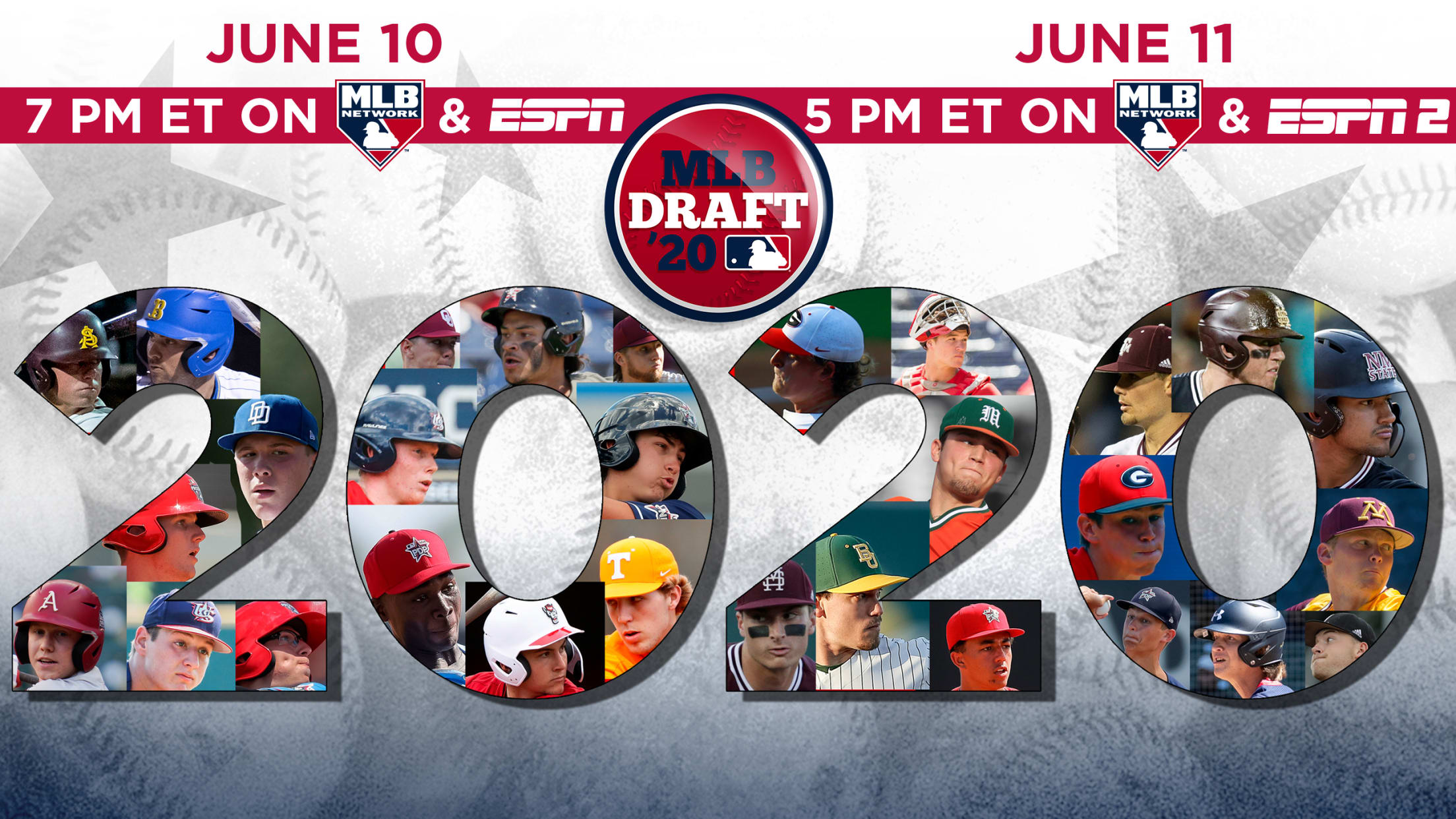 On Friday, Major League Baseball announced that this year's Draft will be held on June 10-11. Here's everything you need to know: Broadcast and logistics details The five-round Draft will begin on Wednesday, June 10 at 7 p.m. ET, with both MLB Network and ESPN producing live coverage -- the
Astros' Top 5 right-handers: McTaggart's take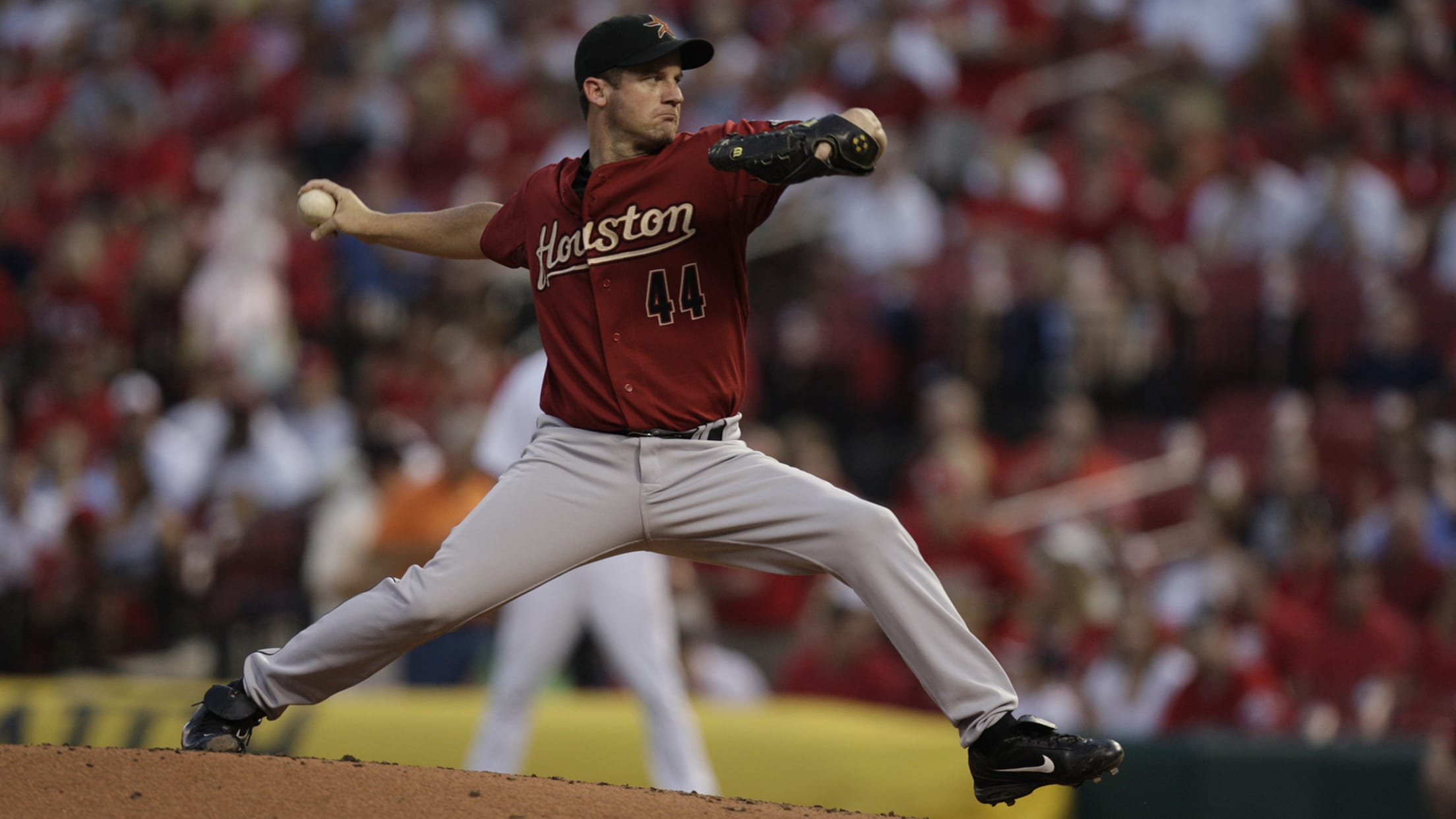 HOUSTON -- No one loves a good debate quite like baseball fans, and with that in mind, we asked each of our beat reporters to rank the top five players by position in the history of their franchise, based on their career while playing for that club. These rankings are
Astros open facilities for individual workouts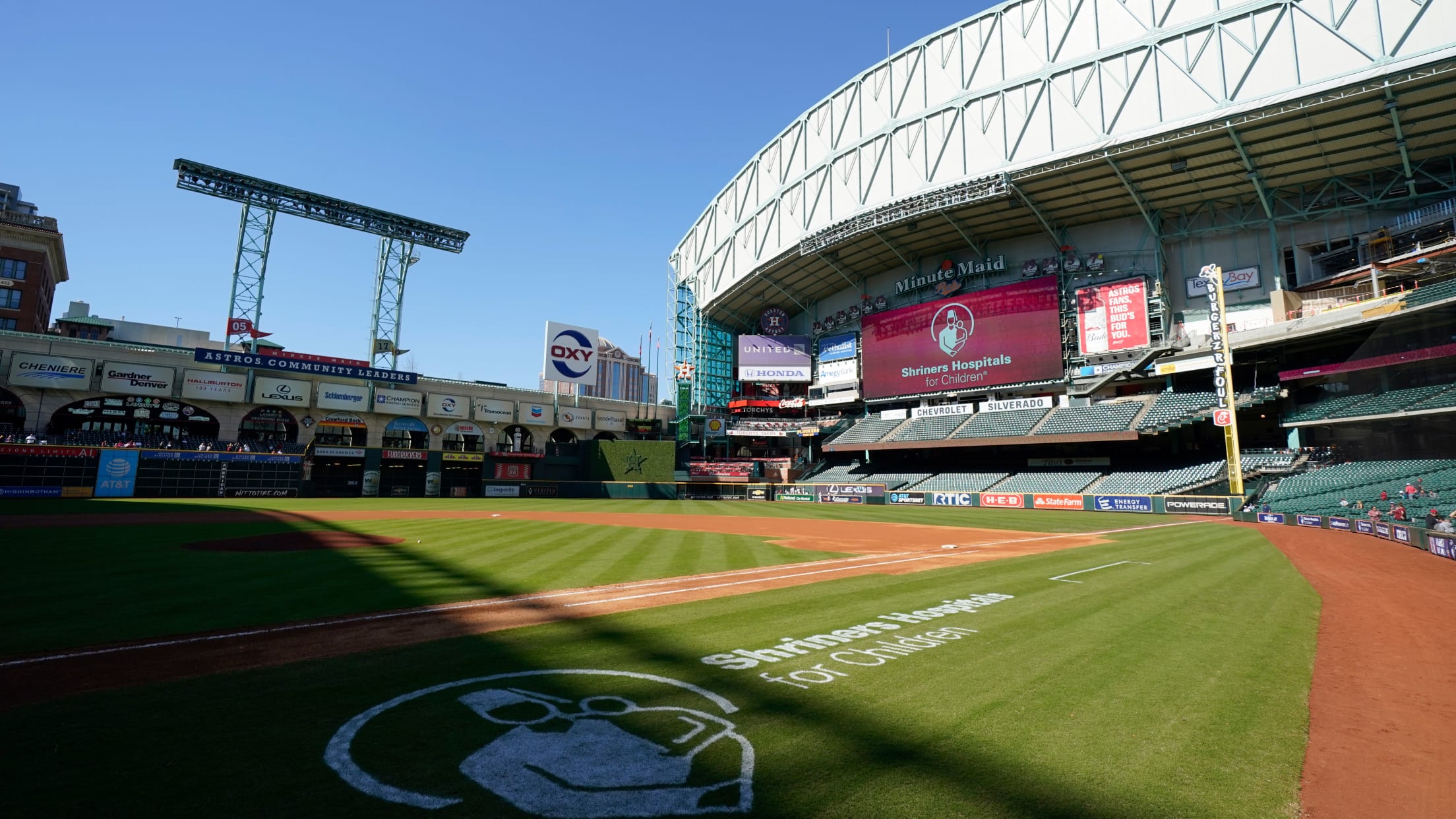 HOUSTON -- Keeping in line with other teams around Major League Baseball, the Astros will open Minute Maid Park and their Spring Training facility in West Palm Beach, Fla., for limited individual workouts for players beginning Monday, general manager James Click said Sunday night. Click said about six players are
Most hyped RHP prospects of the past 20 years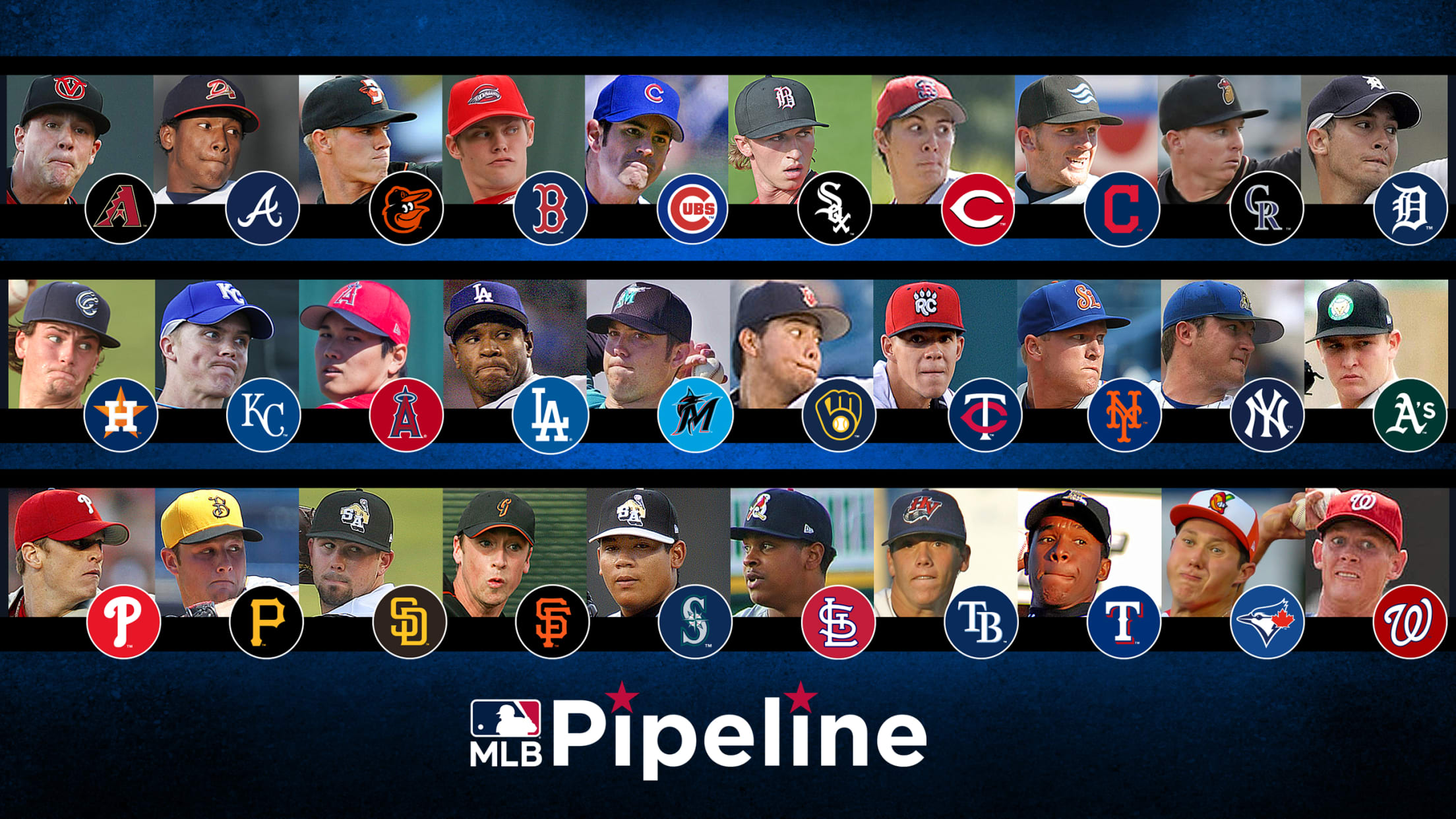 Pitching prospects are an inherently volatile group, one with more cautionary tales than success stories, but the type of impact that a highly touted young hurler can have on an organization's long-term outlook cannot be overstated. The below list of the most-hyped right-handed pitching prospects of the past 20 years
10 scouting reports that saw greatness coming
These assessments of All-Stars were scary accurate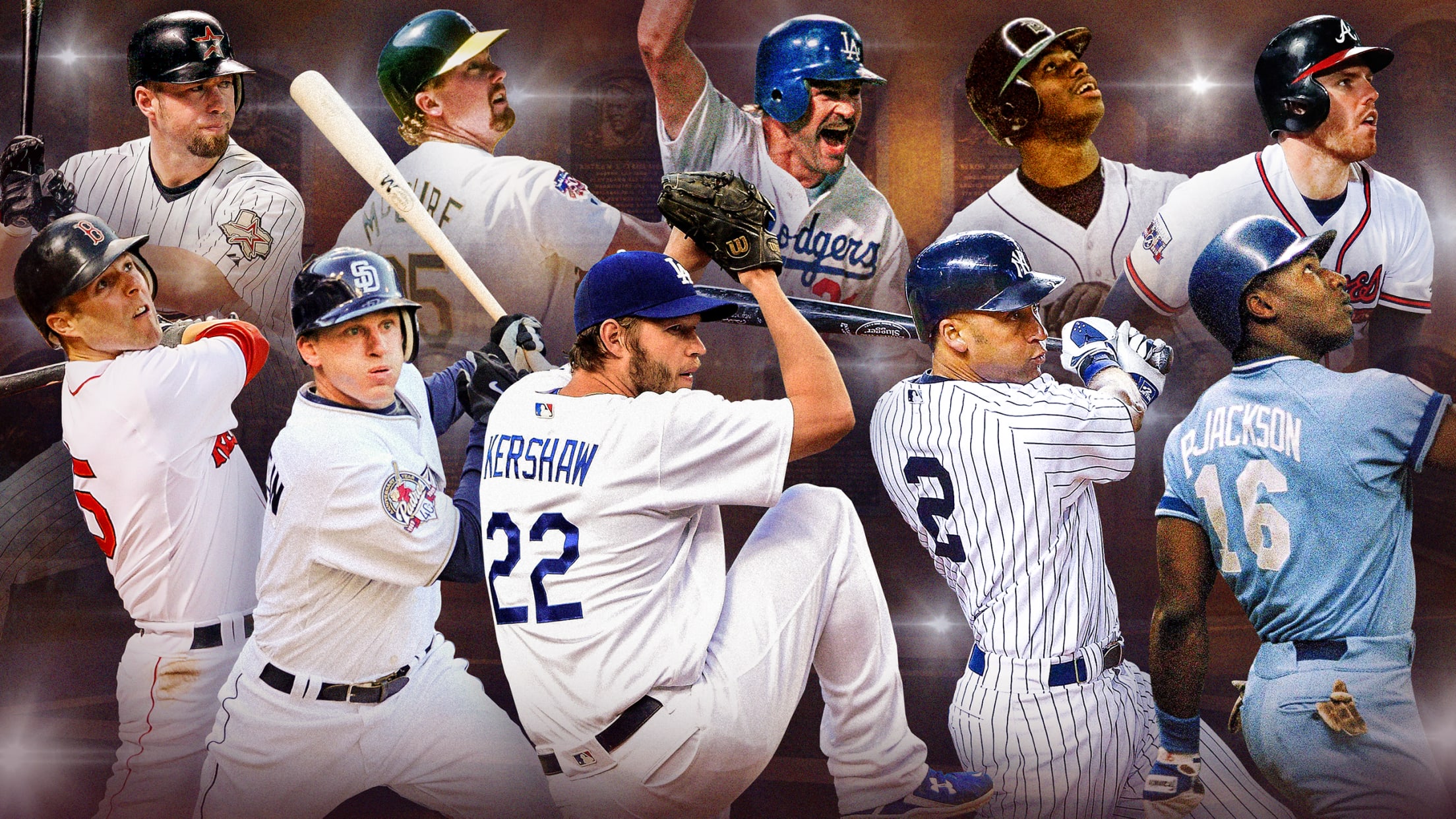 General managers and their staffs are poring over hundreds of reports submitted by their clubs' scouts with this year's Draft on the horizon, hoping in vain that they settle on the right choice -- and don't overlook the future superstars. The pressure is always on the scouts, too; one goes
For 1 season, these 30 guys played like HOFers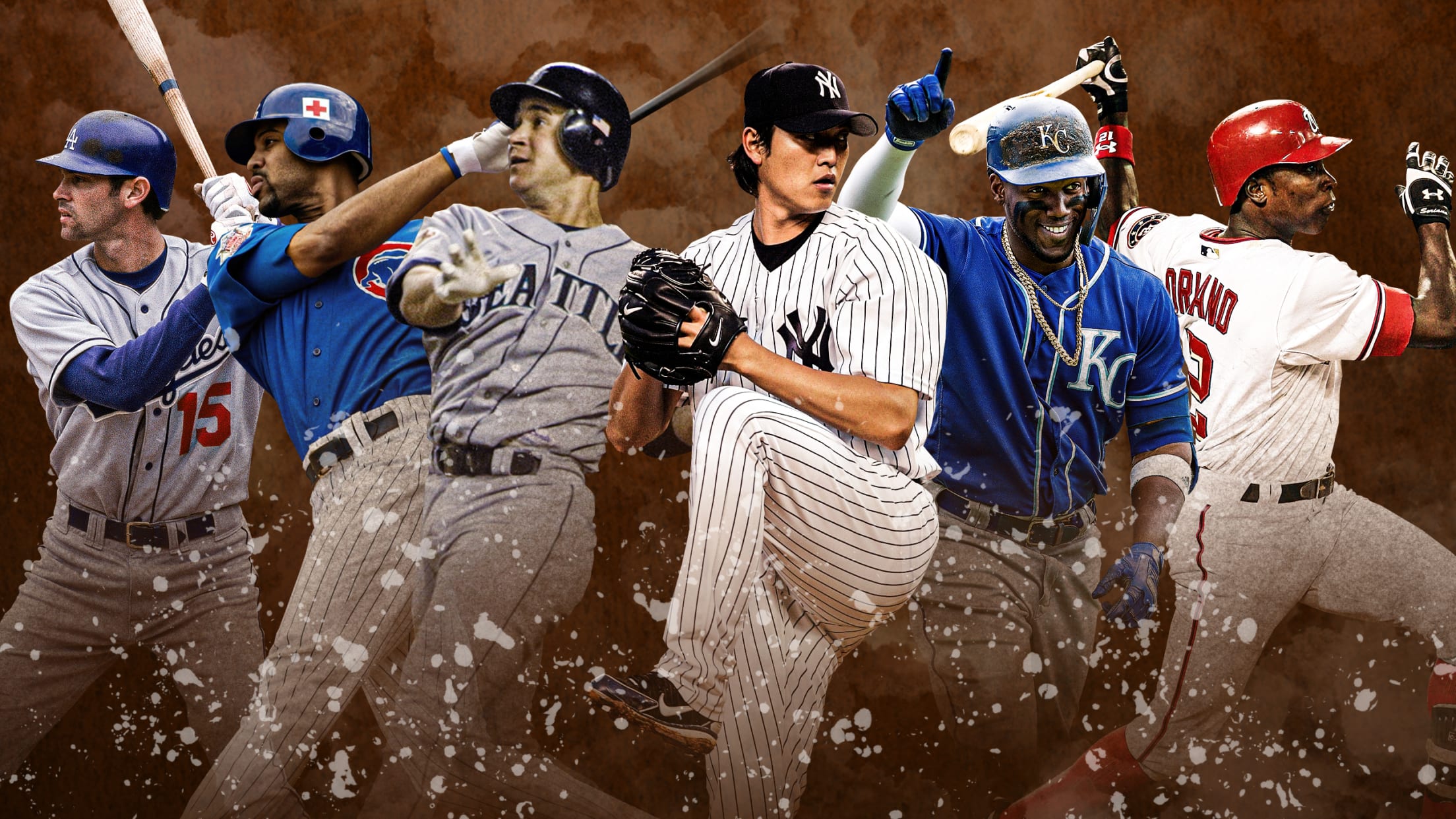 It's easy to break down truly great seasons from the superstars. If anything, the hardest part is deciding which Mike Trout season is the best, or which Barry Bonds, or which Albert Pujols. The real fun is the random superstar season that comes out of nowhere, a player who isn't
These are the best gloves in the AL West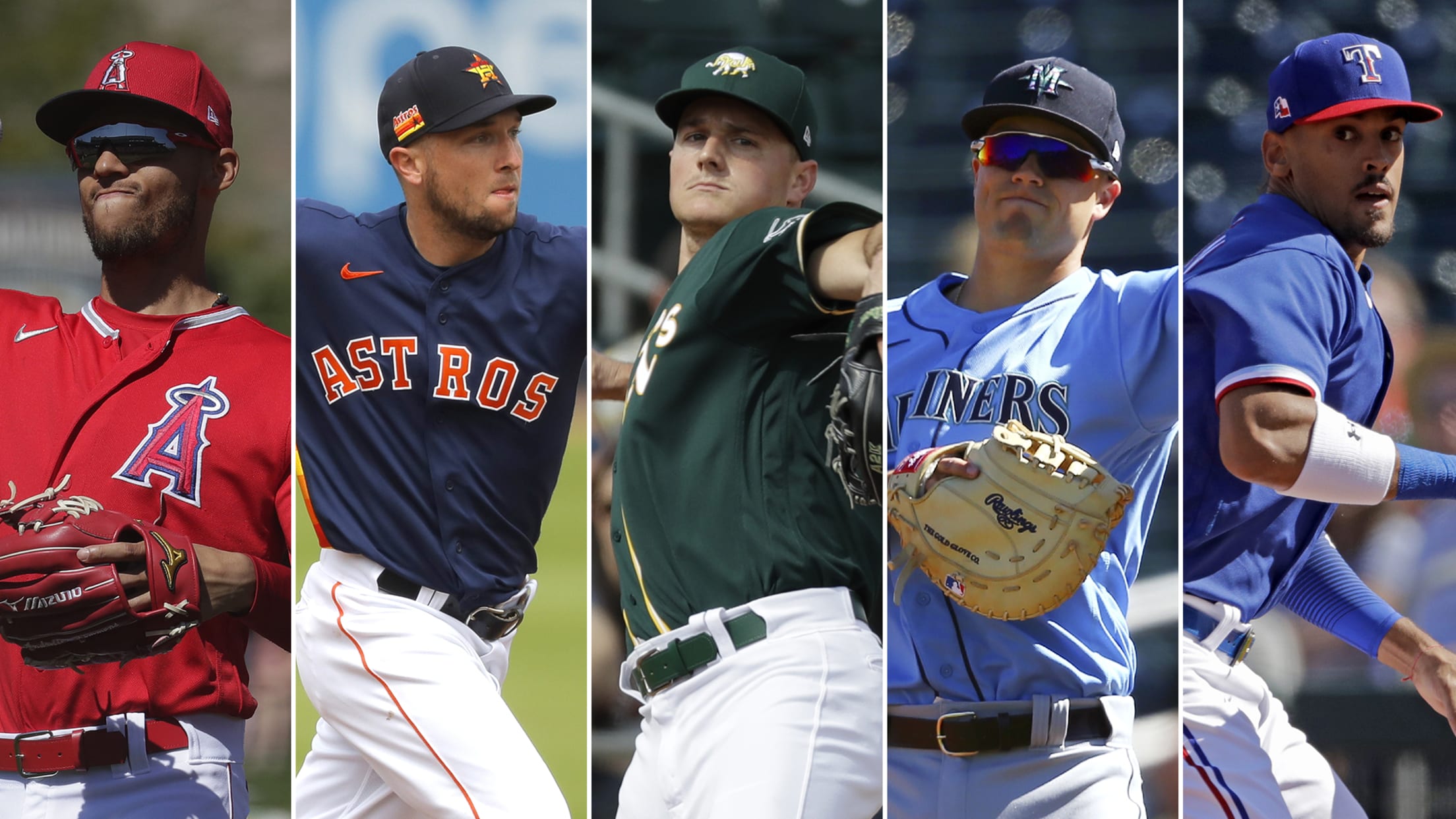 The players with the best hands in baseball often have the best feet. It's true. The game's top defenders have above-average footwork. Their throwing arms are better than most, too. There's also an active internal clock once the ball is put in play. And don't forget about natural instincts these
Each MLB team's best Draft of all time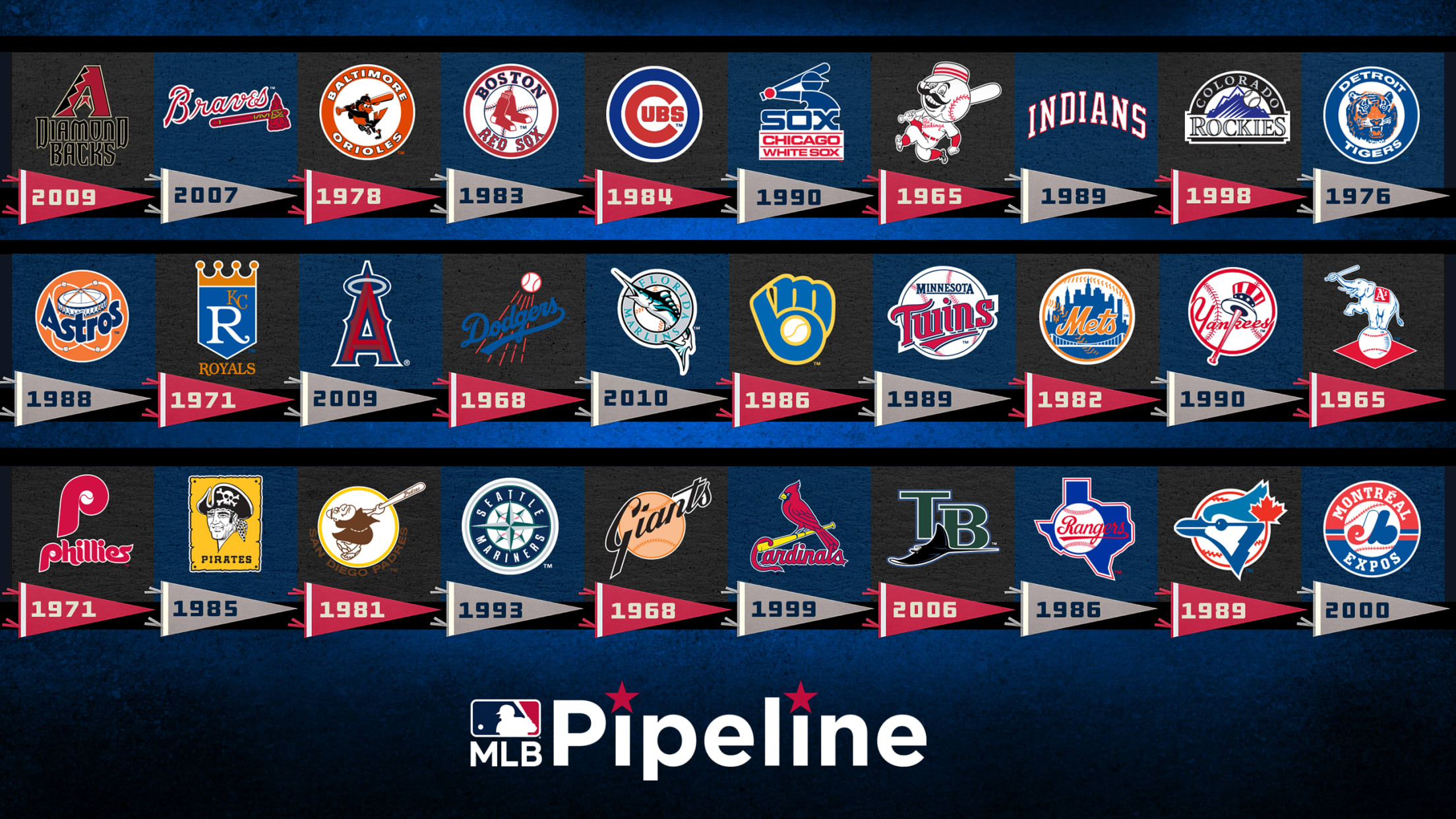 The Dodgers had mixed success in the first three years of the Draft, sandwiching lackluster efforts in 1965 and 1967 around finding three All-Stars (Charlie Hough, Bill Russell, Billy Grabarkewitz) and a Rookie of the Year (Ted Sizemore) in 1966. Los Angeles slid from a World Series championship to an
Astros' Top 5 DHs: McTaggart's take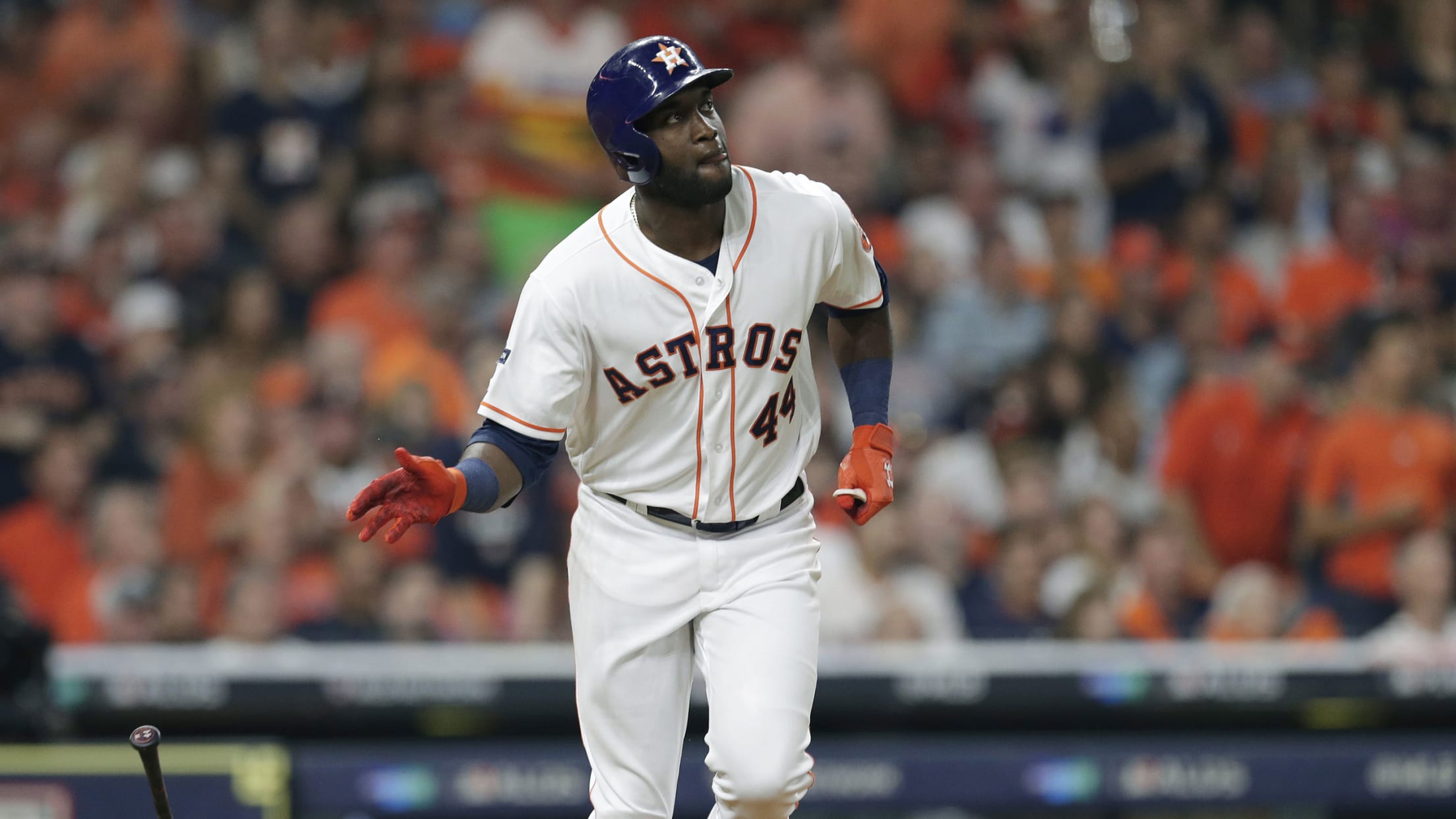 No one loves a good debate quite like baseball fans, and with that in mind, we asked each of our beat reporters to rank the top five players by position in the history of their franchise, based on their career while playing for that club. These rankings are for fun
The best games by 1 batter for every club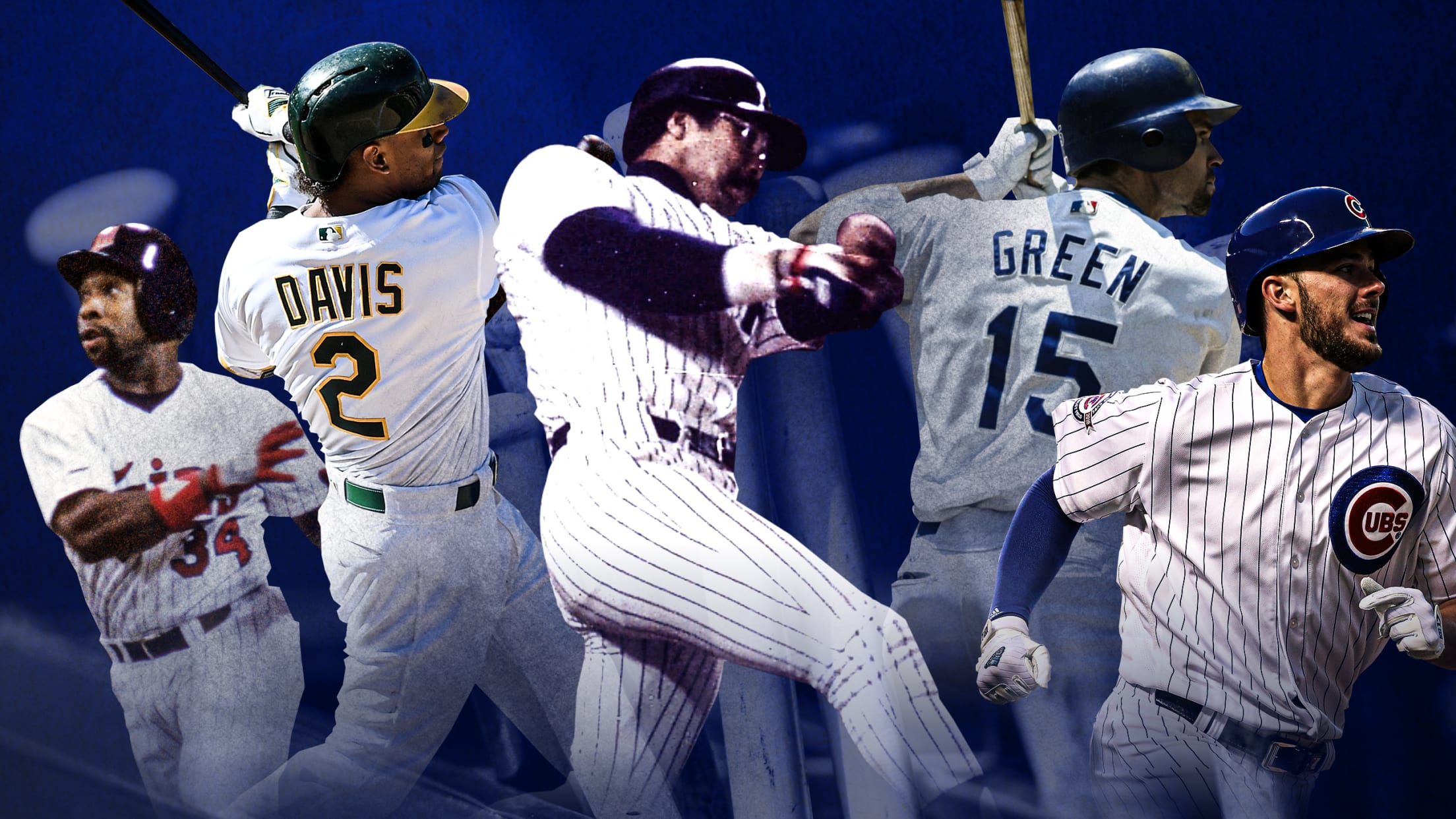 Do you know your favorite team's best individual single-game hitting performance? From Hall of Famers to players who otherwise had obscure careers, there's a diverse list in that category. With the help of all 30 MLB.com beat writers, here's the best game any one batter has had for each club.
Relive Rocket's Houston ASG gem in '86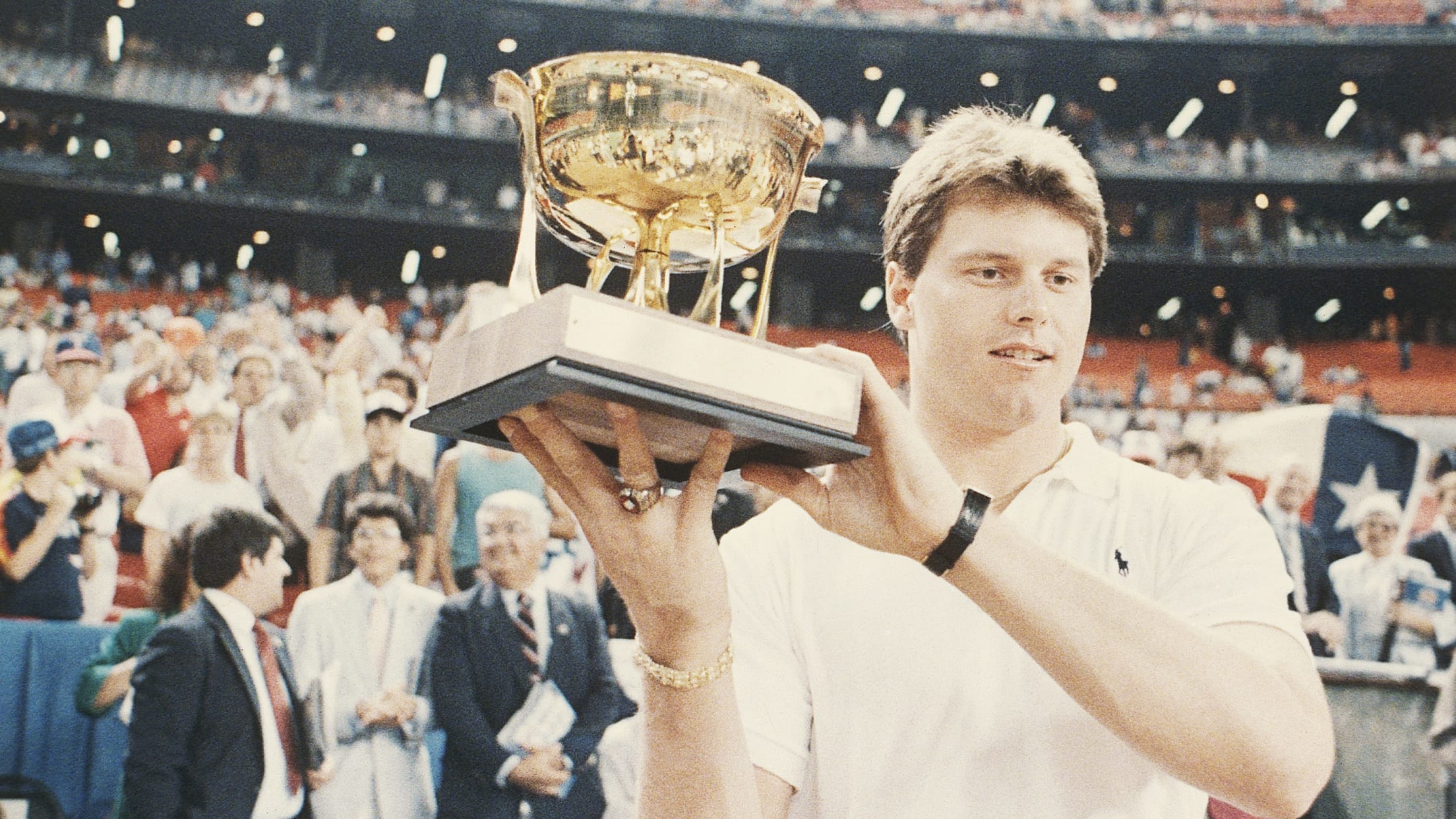 HOUSTON -- In an era when pitching, speed and defense defined the game -- and in a ballpark where those facets were meant to thrive -- the 1986 Major League Baseball All-Star Game at the Astrodome featured nearly as many stolen bases as extra-base hits. In the second of two
Battling COVID-19, Howe released from hospital
Former Astros, A's, Mets manager had been in ICU since last week
HOUSTON -- Two weeks after starting to experience symptoms that turned out to be a COVID-19 infection, former Astros, A's and Mets manager Art Howe was released from a Houston hospital Sunday to continue recovering at home. Howe, 73, had been hospitalized and was in the intensive care unit after
Watch 44 more epic half-innings right here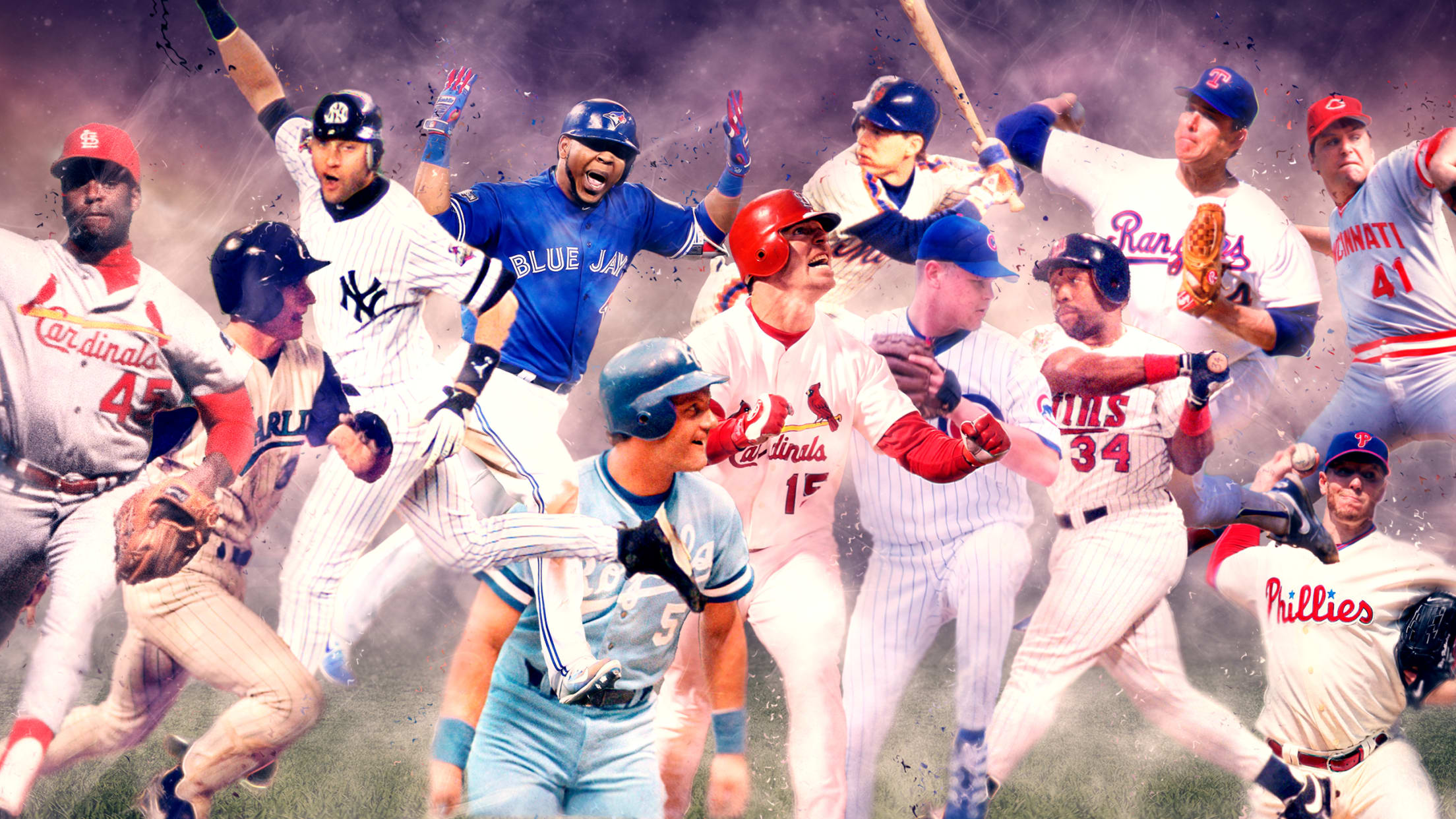 As the baseball world waits for live games to return, MLB.com once again offered a dizzying sprint through history to satisfy your craving. For the second time, MLB.com streamed the most memorable half-innings in modern history back to back, a string of 44 half-innings. All of the half-innings also are
Astros great, pioneering exec Bob Watson dies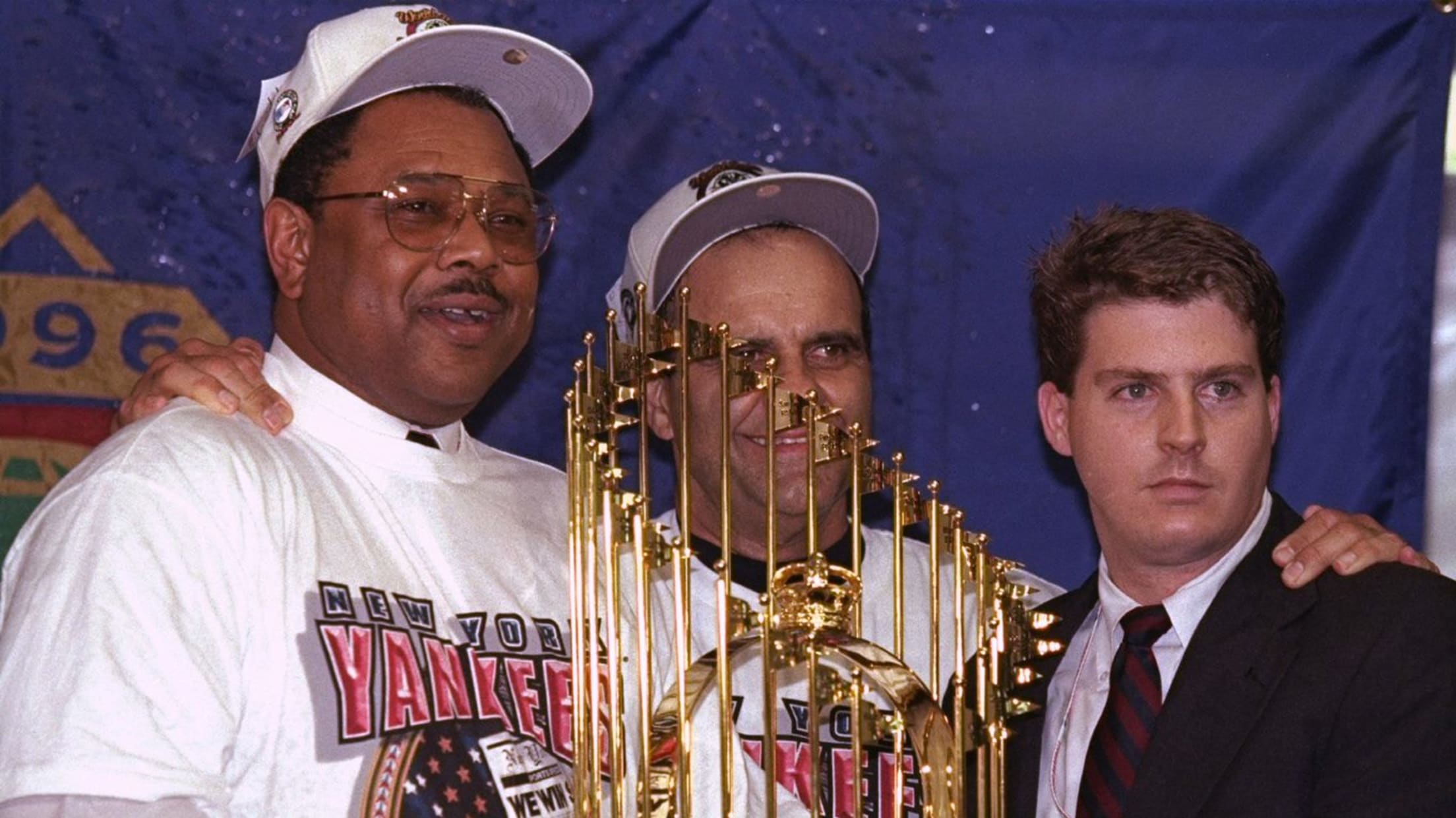 HOUSTON -- Bob Watson's friends had come from all over the country that day in 2017 to let him know how much he had meant to them during a life that spanned more than a half-century in baseball. For many of them, Joe Torre's words touched all the right notes.
A weird fact about a player on every team
Samurai swords, ailurophobia and more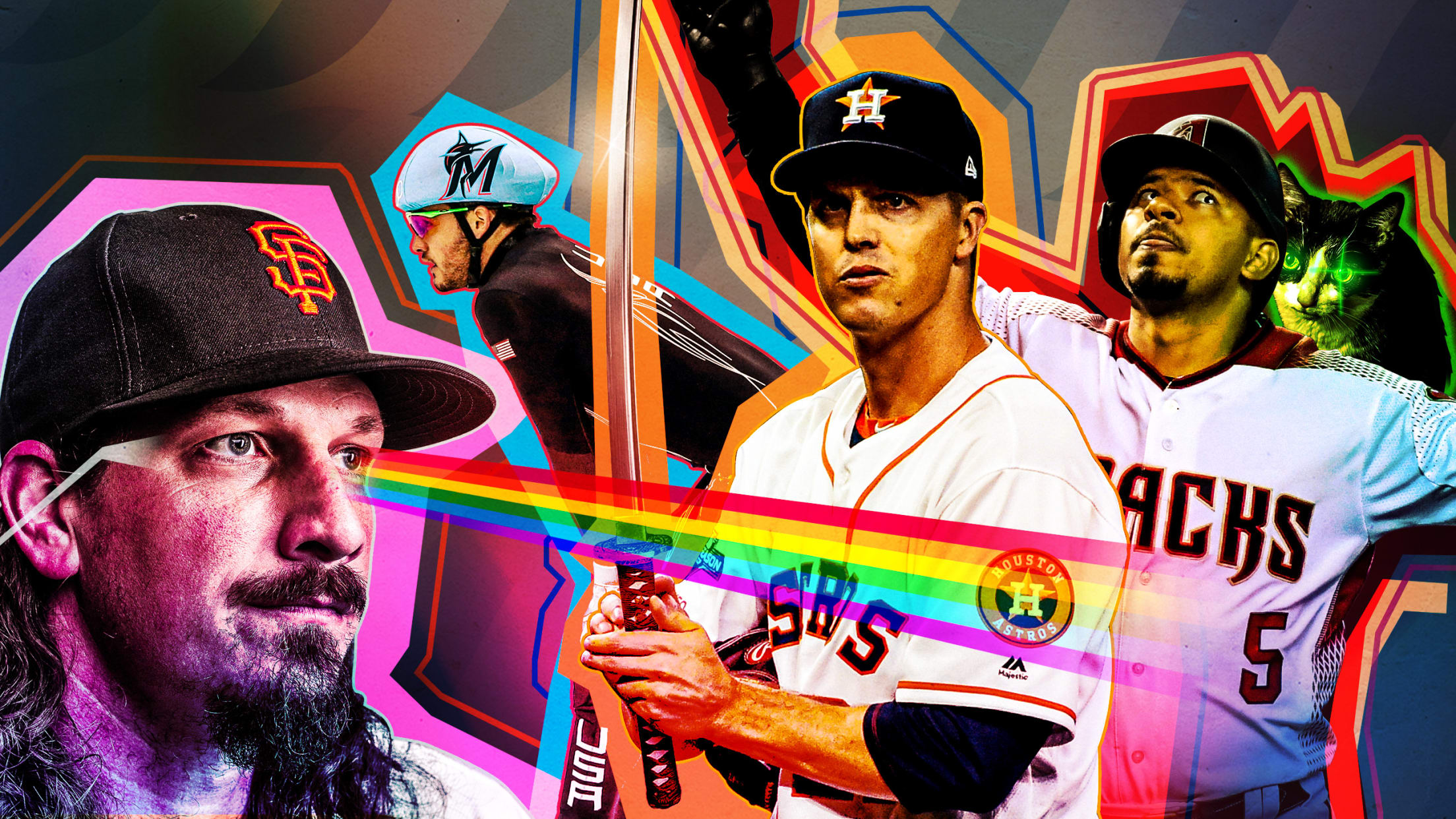 A ballplayer's life doesn't begin and end at the park. Sure, they spend plenty of their time there -- lifting weights, drinking nutrient-dense smoothies and taking BP all before the game, but just like Walt Whitman, the players contain multitudes. So, we delved into the 2020 media guides, looked to