Notes: Altuve, Bregman see first game action
Abreu impresses in debut; Miggy stands behind friend Altuve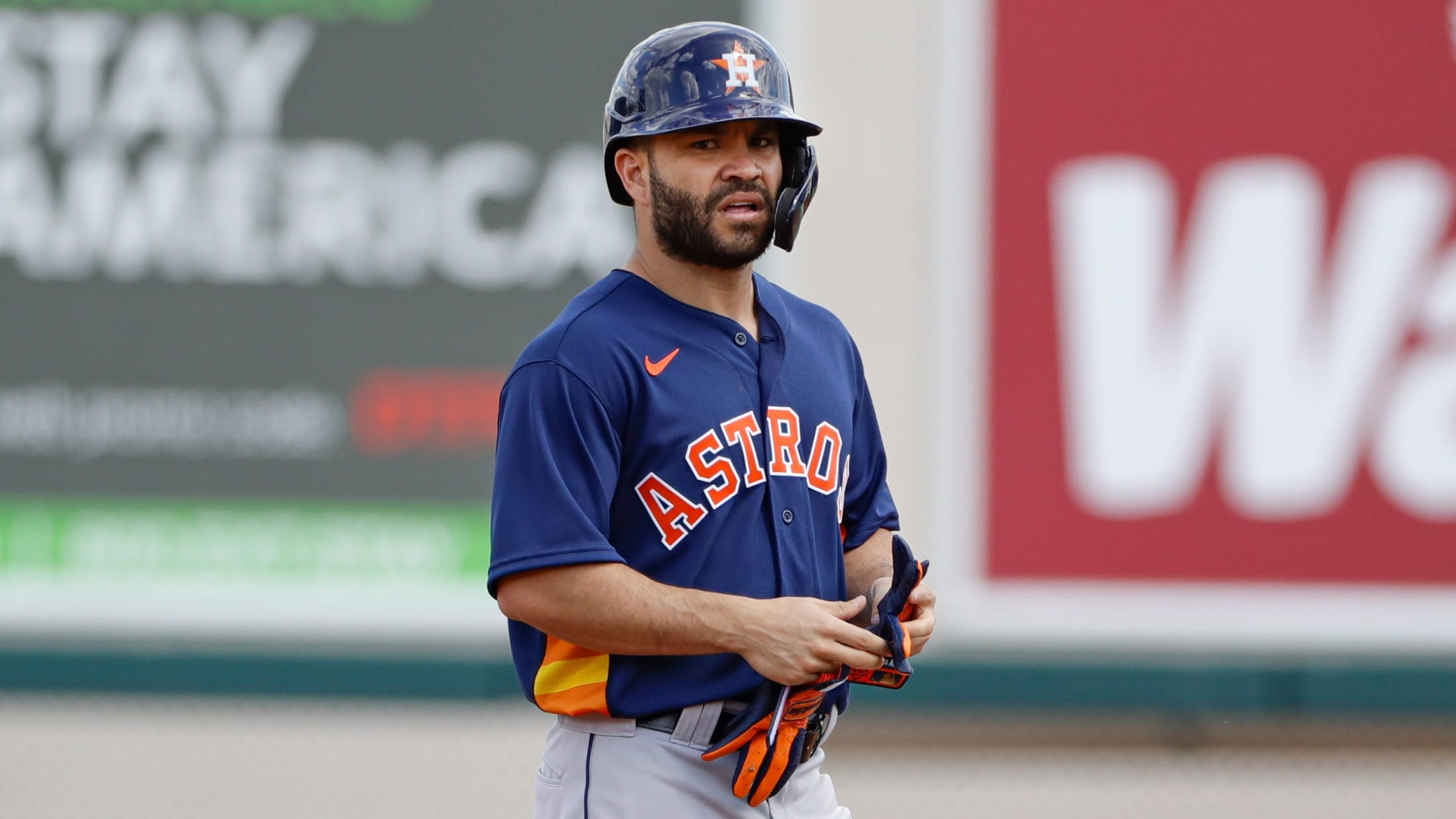 LAKELAND, Fla. -- The Astros trotted out their starting infield of Alex Bregman, Carlos Correa, José Altuve and Yuli Gurriel for the first time this spring in Monday's 11-1 win over the Tigers in their first game action since Game 7 of the 2019 World Series.
Baker has Greenberg at peace after ill-fated AB
'Genuine' message helps Greenberg overcome depression after career cut short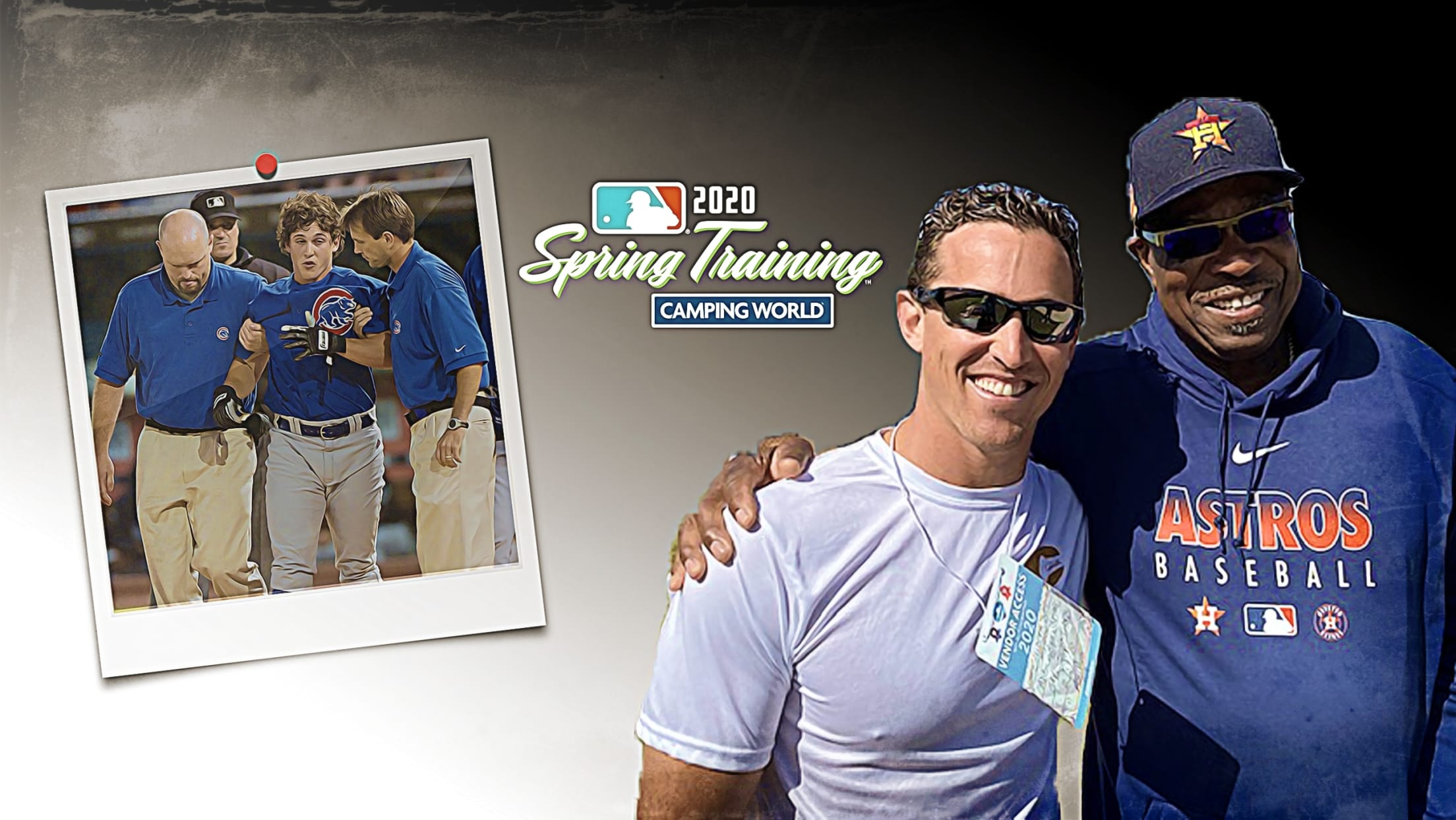 WEST PALM BEACH, Fla. -- The voice mail stayed on Adam Greenberg's phone for 10 years. Whenever he needed a pick-me-up or a reminder to keep going, he'd listen to it. The voice belonged to Dusty Baker and the message was full of inspiration. The first time he heard it,
Notes: Springer at leadoff; regulars scheduled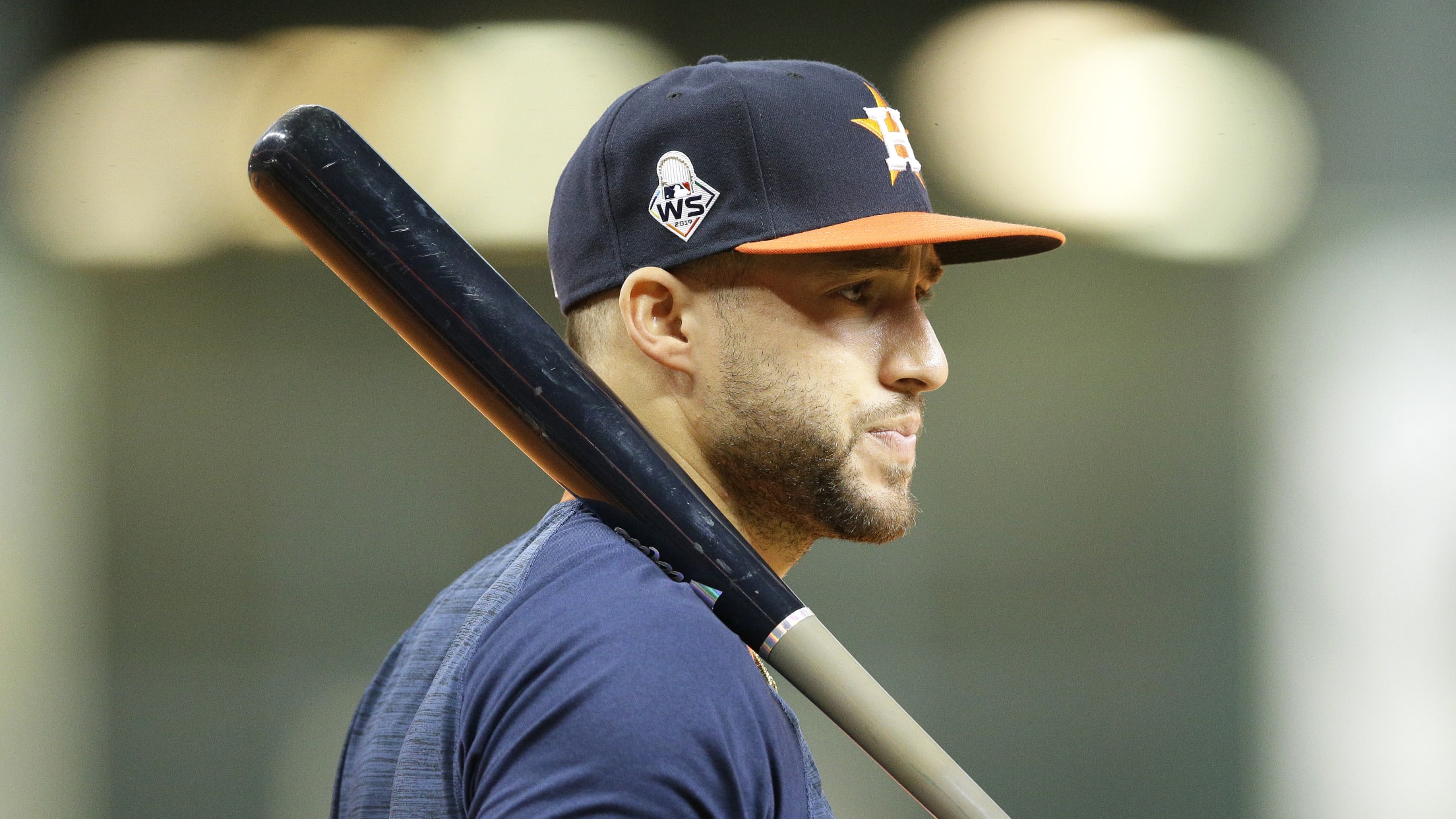 WEST PALM BEACH, Fla. -- When the regular season gets underway, outfielder George Springer will remain in the leadoff spot.
Under new leadership, Astros seek redemption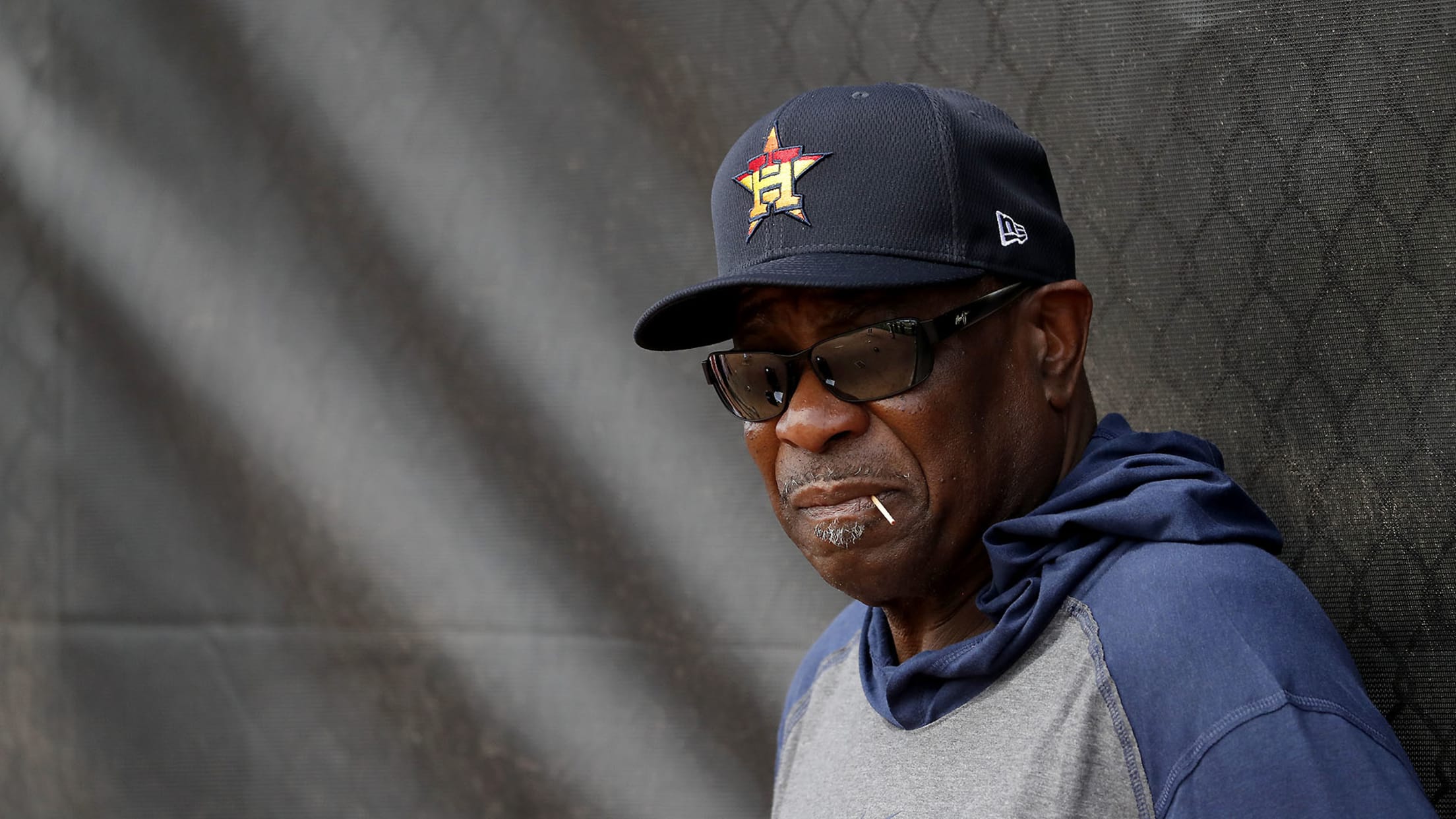 WEST PALM BEACH, Fla. -- The Astros, who were eight outs away from winning their second World Series title in three years, head into a new era with manager Dusty Baker and general manager James Click taking over a team thrust into controversy this offseason. The sign-stealing scandal cost general
1 memorable cult hero from every team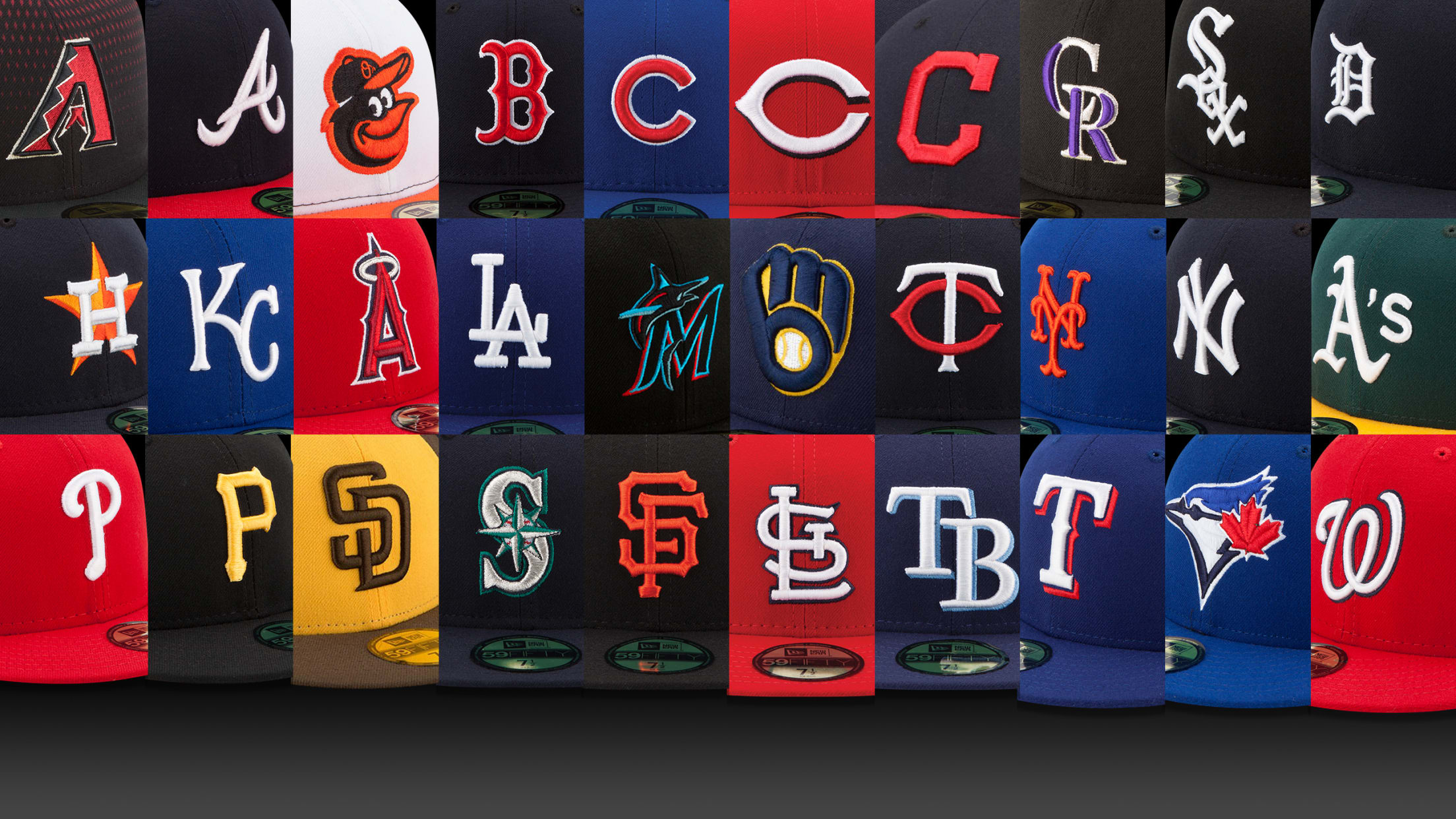 MLB.com beat reporters recently rolled out a series highlighting one "cult hero" for each franchise. Below is a full roundup of the players who best fit that description for all 30 teams, as well as a link to the full feature for each club.
Projecting Astros' 2020 Opening Day roster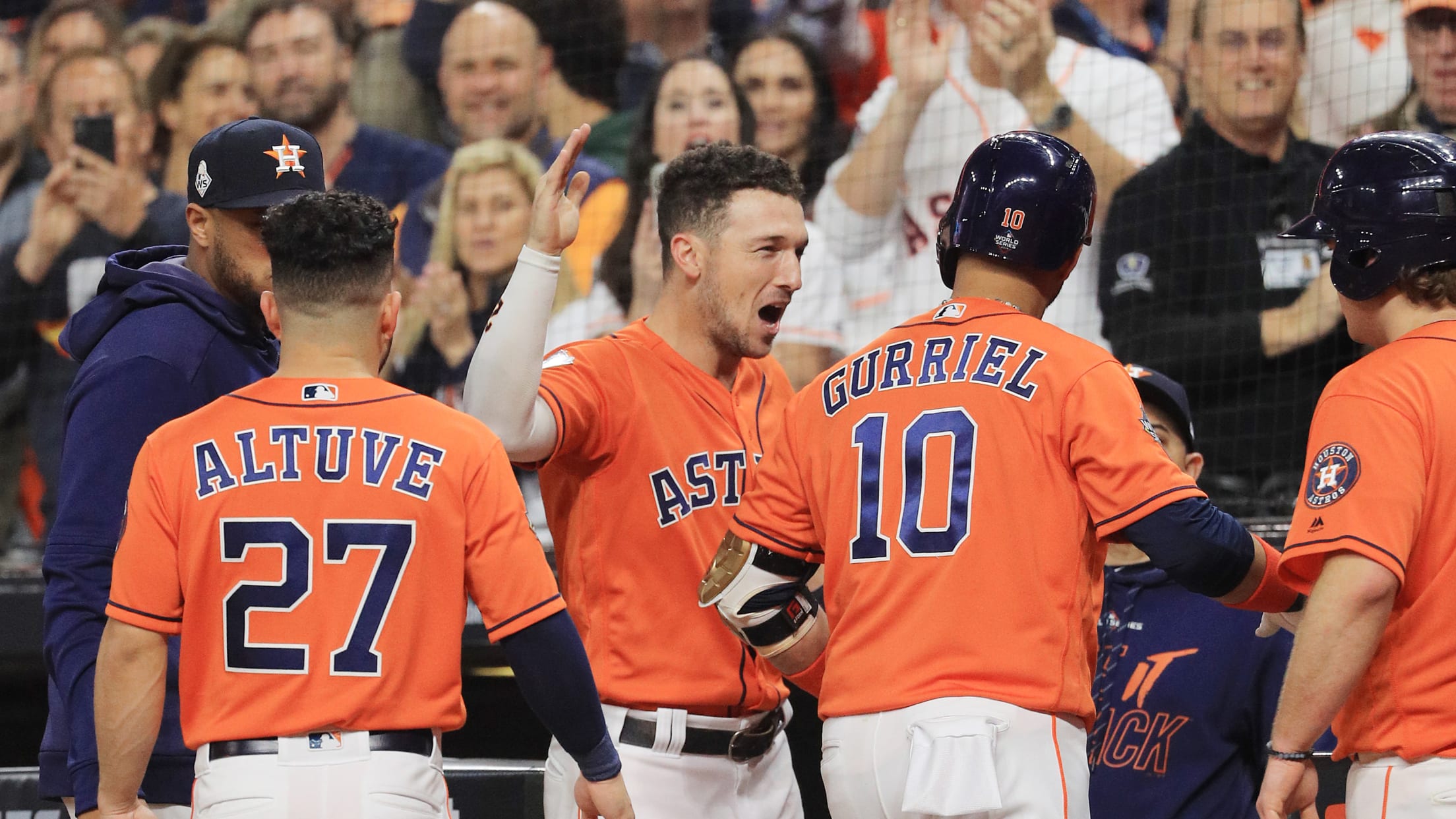 WEST PALM BEACH, Fla. -- Dusty Baker has been the manager of the Astros for only a few weeks and is still getting to know all his players. He's spent much of the spring trying to put names with faces and learn as much as he can about the Astros,
Astros Spring Training FAQs, dates to know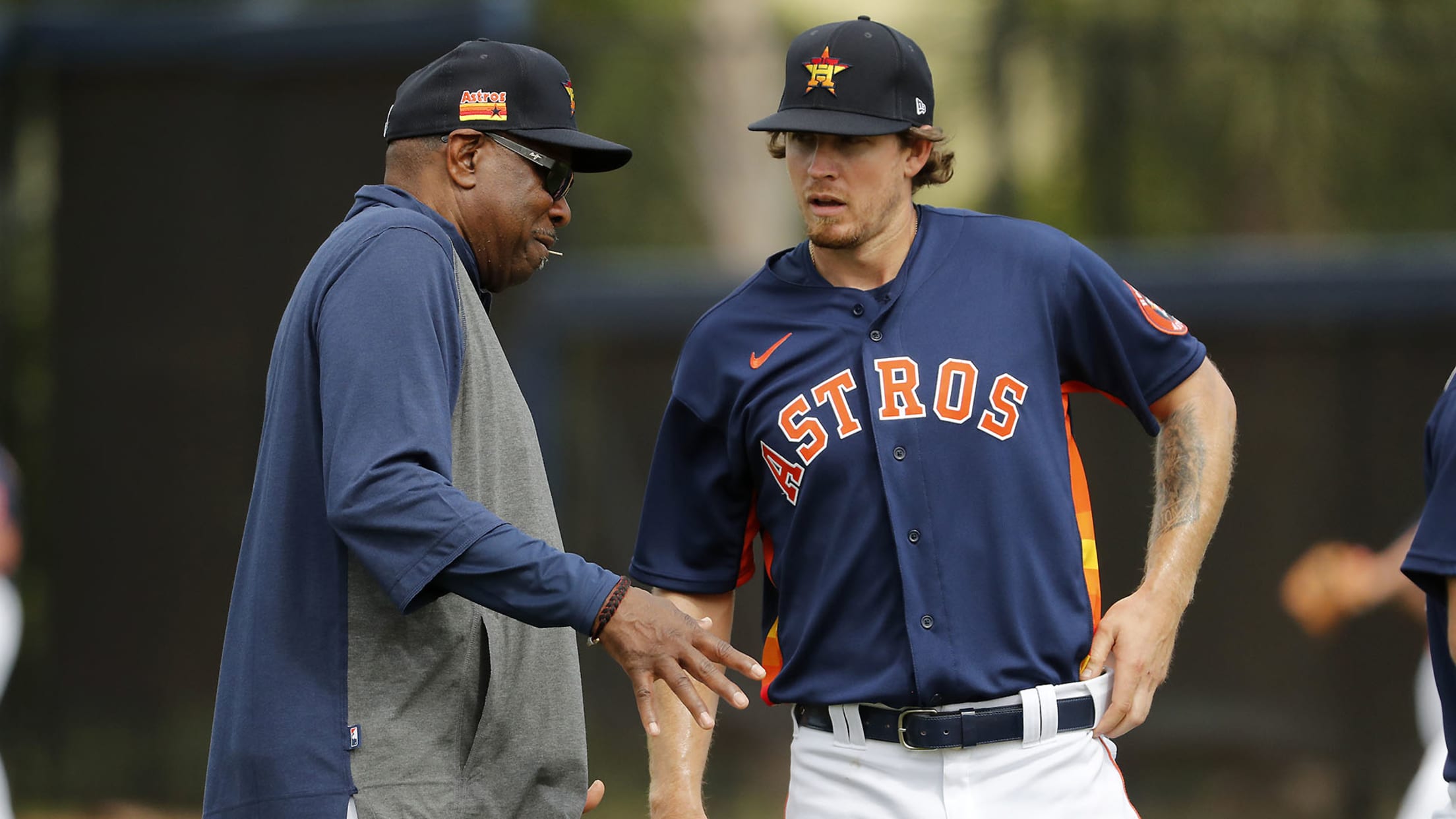 WEST PALM BEACH, Fla. -- The sign-stealing scandal that dominated the offseason for the Astros -- and cost general manager Jeff Luhnow and manager AJ Hinch their jobs -- dominated the storyline when camp opened this year, with the remaining players from the 2017 team apologizing Thursday with hopes of
MLB.TV is ready to bring the heat in 2020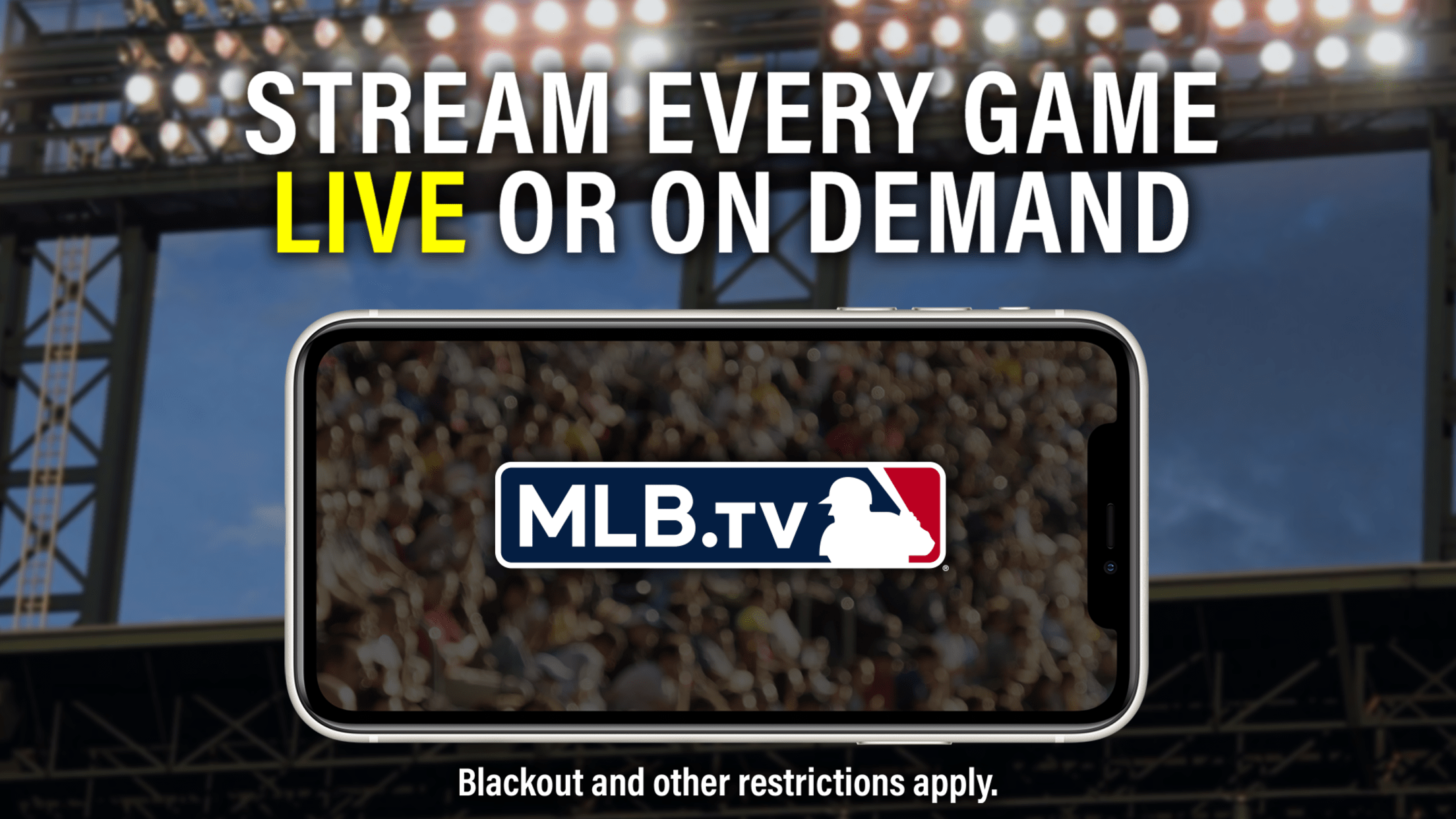 Can't wait to see Mike Trout crushing baseballs out of Angel Stadium again? Have you been waiting for months for Javier Báez to make new magic on the field? Spending your days imagining how Gerrit Cole will look throwing 99-mph fastballs in Yankees pinstripes? We get it. The 2020 season
Greinke 'just found out' he could report later
WEST PALM BEACH, Fla. -- When we last saw Zack Greinke, he was walking off the mound at Minute Maid Park to a standing ovation after pitching a gem in Game 7 of the World Series -- a game the Astros eventually lost to the Nationals. Little has gone right
World Series favorites, ranked from 1 to 30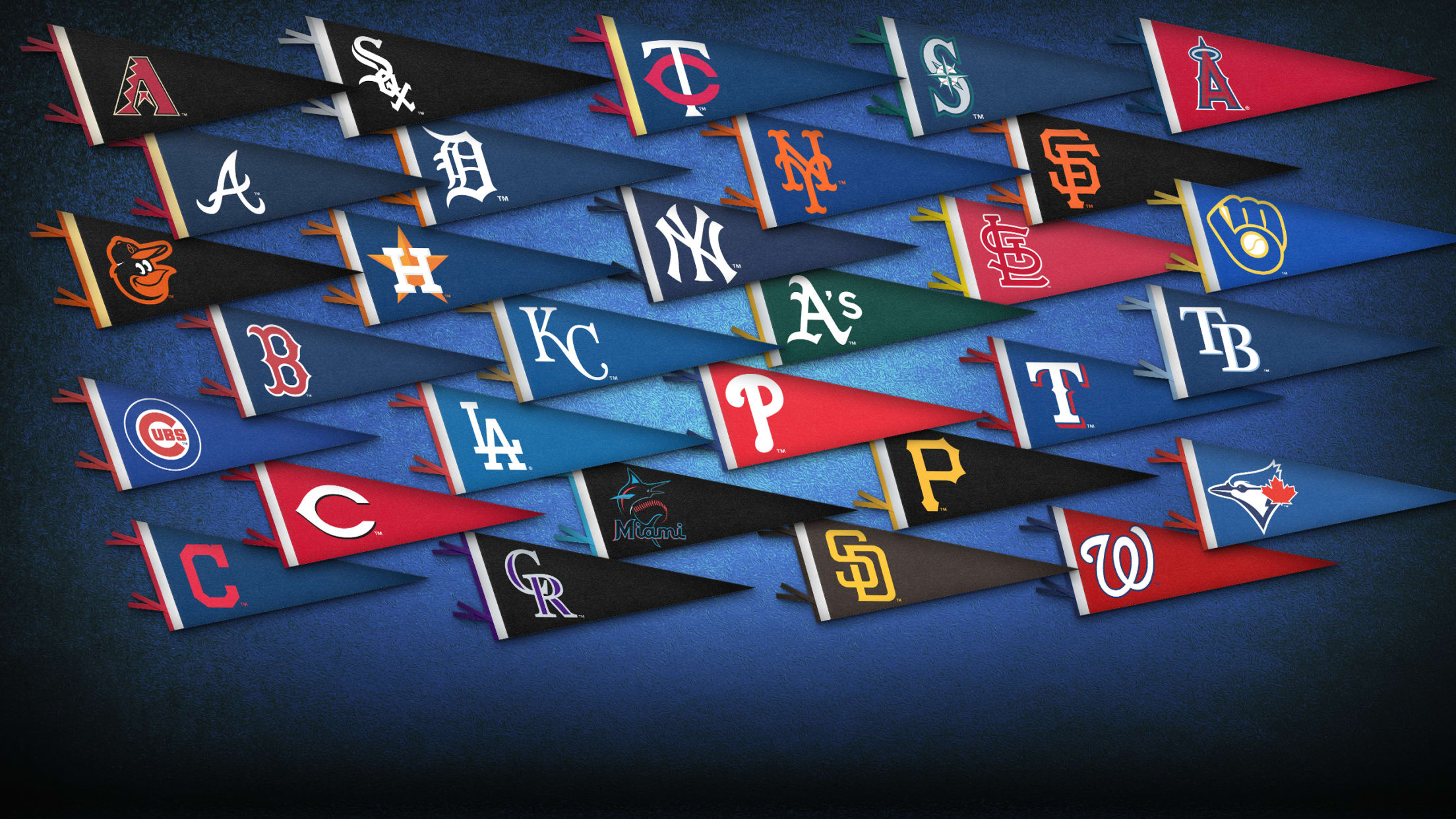 We've finally heard the sweetest words of the spring -- pitchers and catchers report -- and that brings with it the end of what's been something of a wild and crazy offseason. (To say the least.) That means the 30 teams have their rosters more or less set, barring a
Best-case scenarios for 5 key Astros this season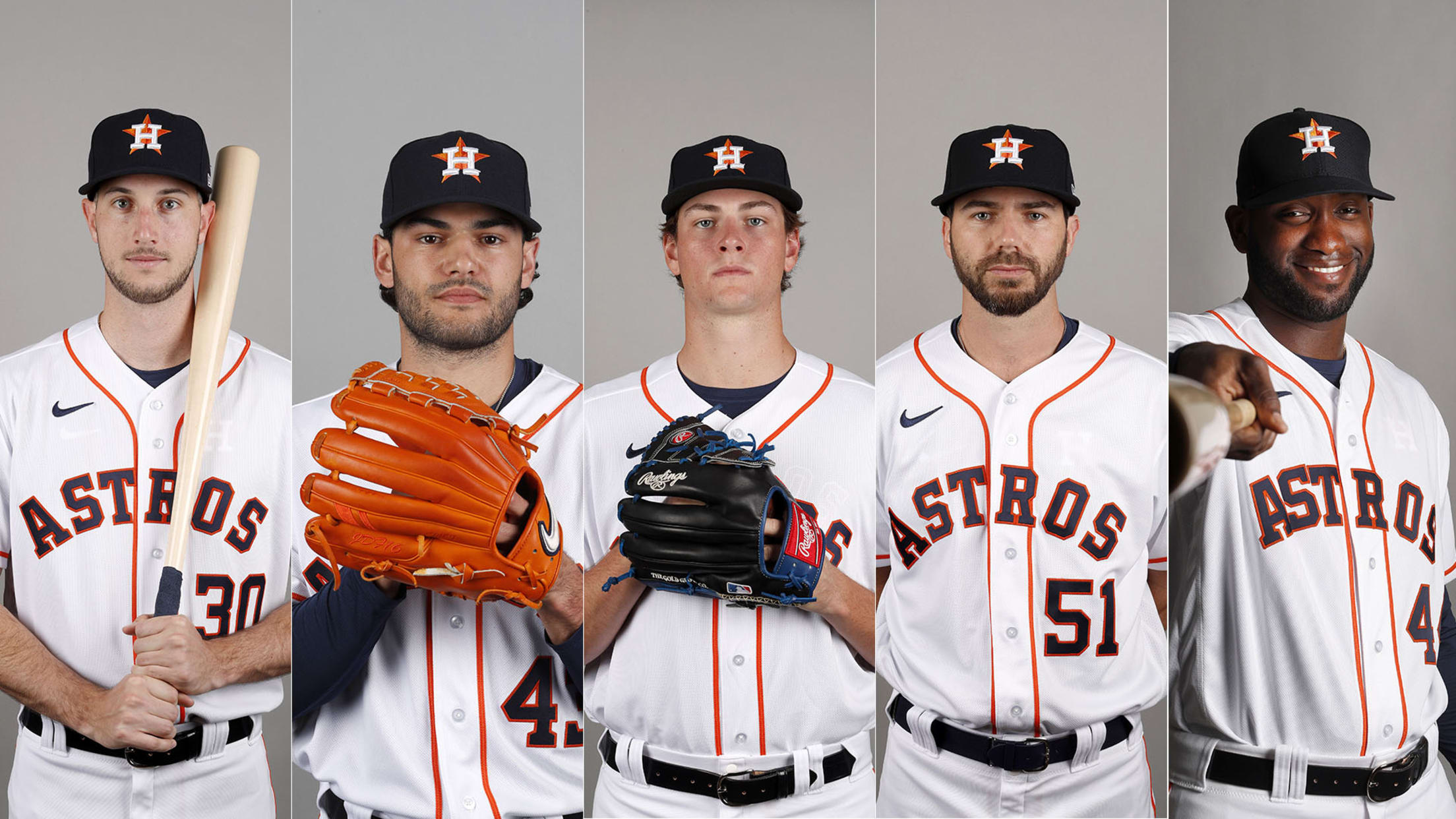 WEST PALM BEACH, Fla. -- When Grapefruit League play begins Saturday -- the Astros face the Nationals at 5:05 p.m. CT -- all eyes will be on Houston's younger players, some of whom are in Major League camp for the first time, and all of whom will be looking to
Astros heat hurler channels Cole in quest to start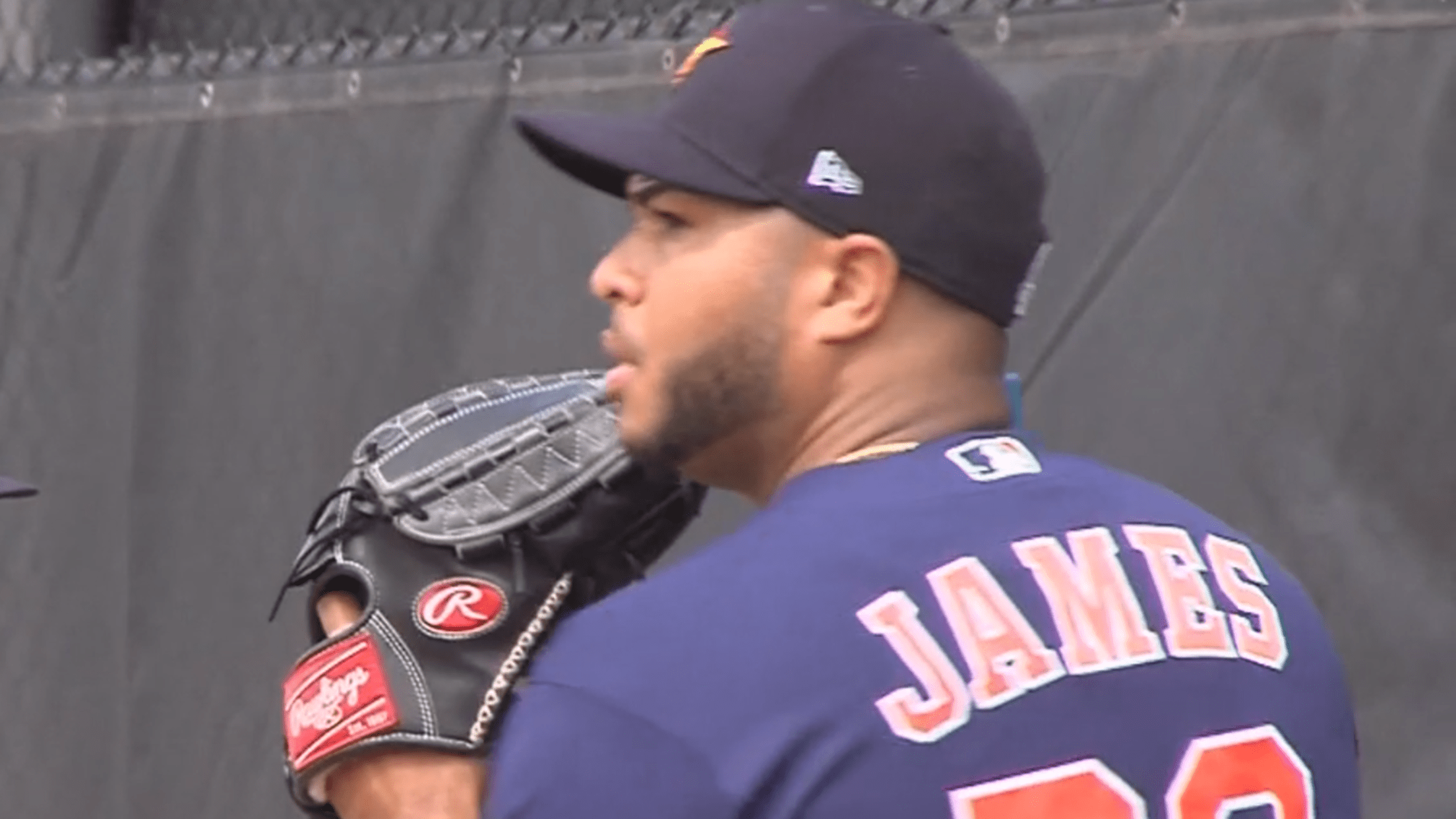 WEST PALM BEACH, Fla. -- Josh James wants to be a starter. He wants to take the baseball every fifth day and let his 100-mph heat fly. He wants to throw 160 innings -- or more -- and become the kind of starter a contending team like the Astros can
Stubbs working with Biggio, learning to play 2B
C got offseason help from roommate -- A's Gold Glove 3B Chapman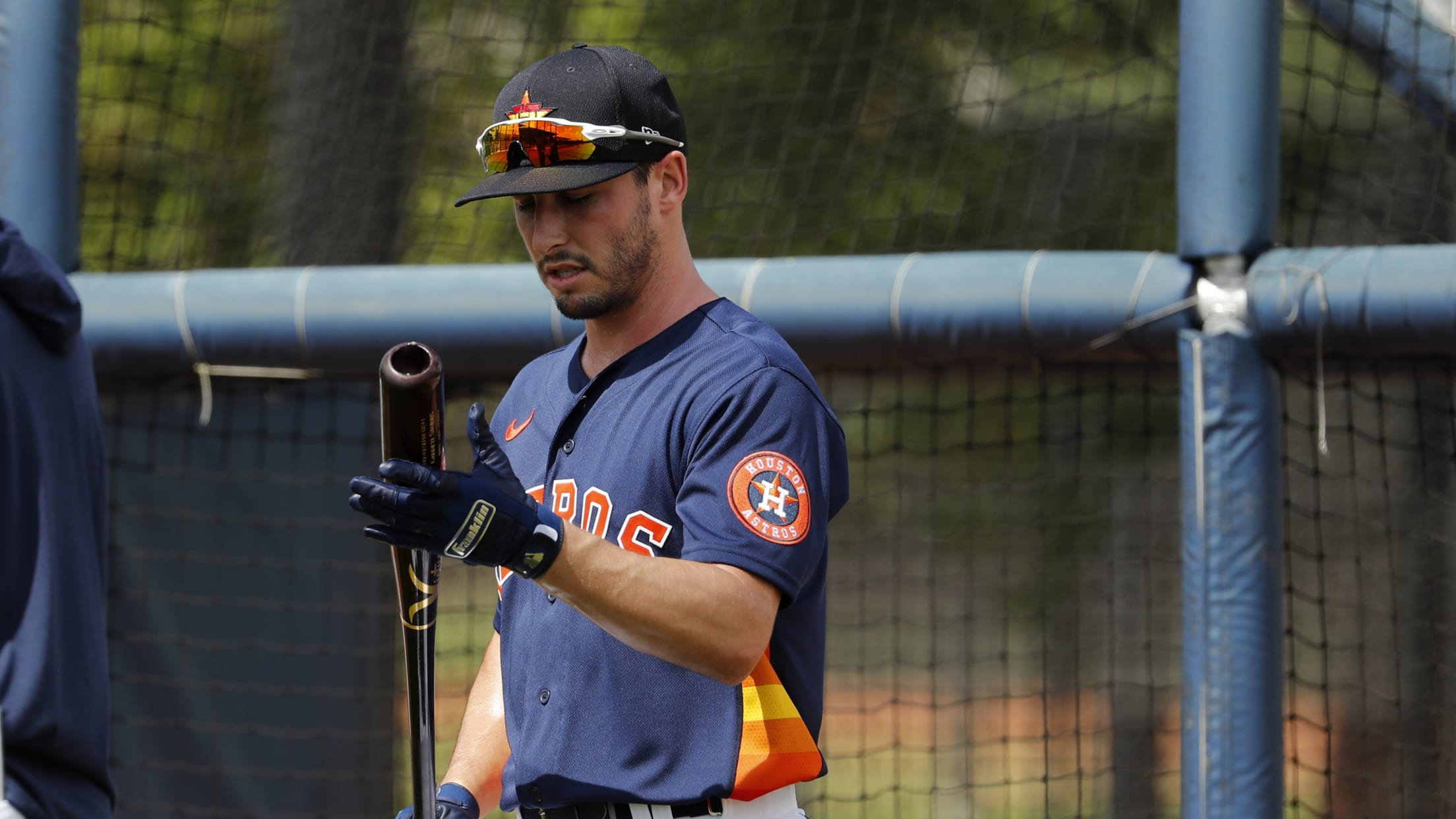 WEST PALM BEACH, Fla. -- Making the move from catcher to second base after his fourth year in the Major Leagues is a transition that Craig Biggio says helped him prolong his career and ultimately got him into the Hall of Fame.
Notes: Baker on lineup; Urquidy a hit in Mexico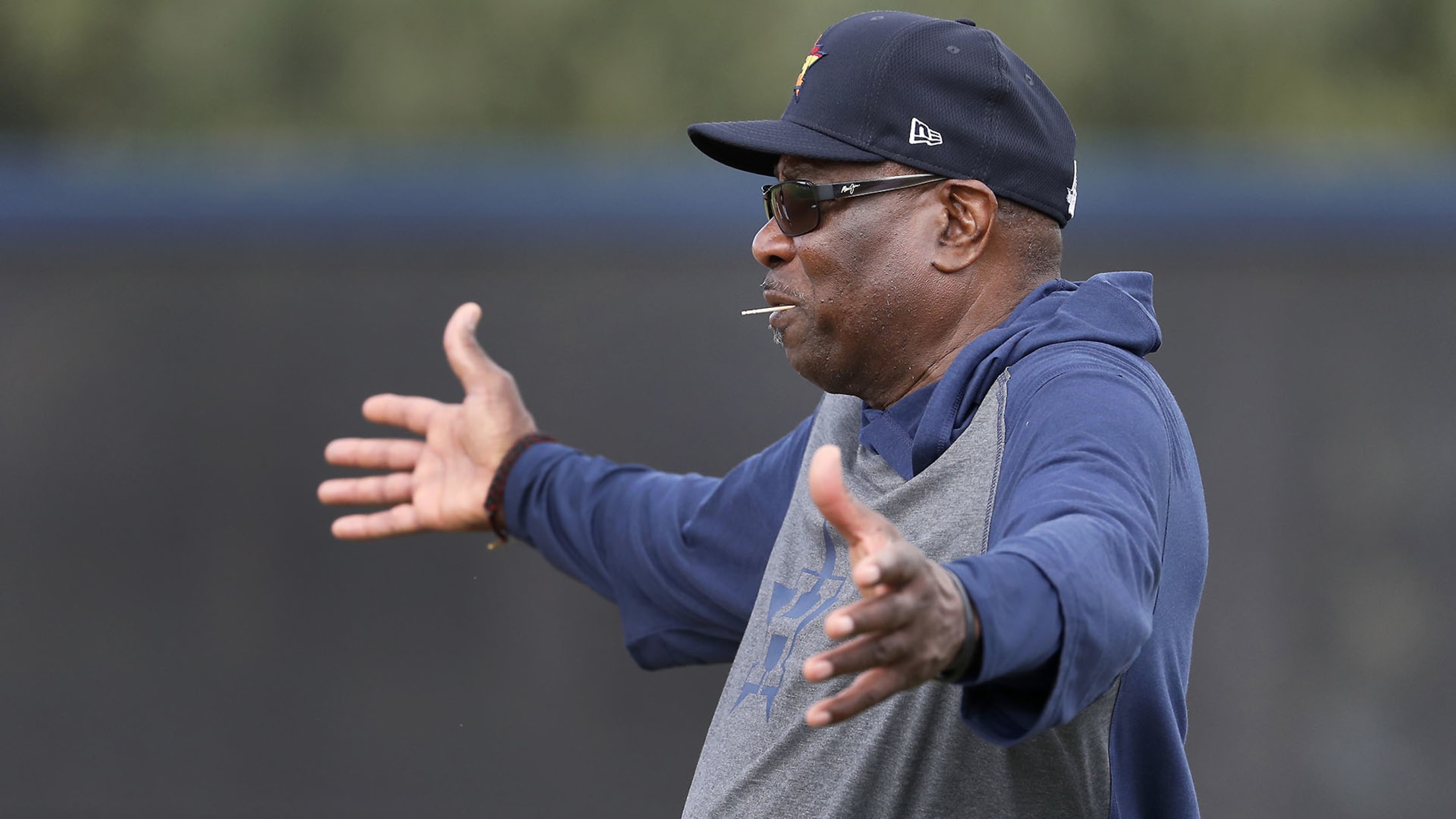 WEST PALM BEACH, Fla. -- Astros manager Dusty Baker said his starting lineup for Saturday's Grapefruit League opener against the Nationals at FITTEAM Ballpark of the Palm Beaches would feature young players, with the veterans getting sprinkled in Sunday and Monday. "This is time for the kids to play," Baker
Each team's top power-hitting prospect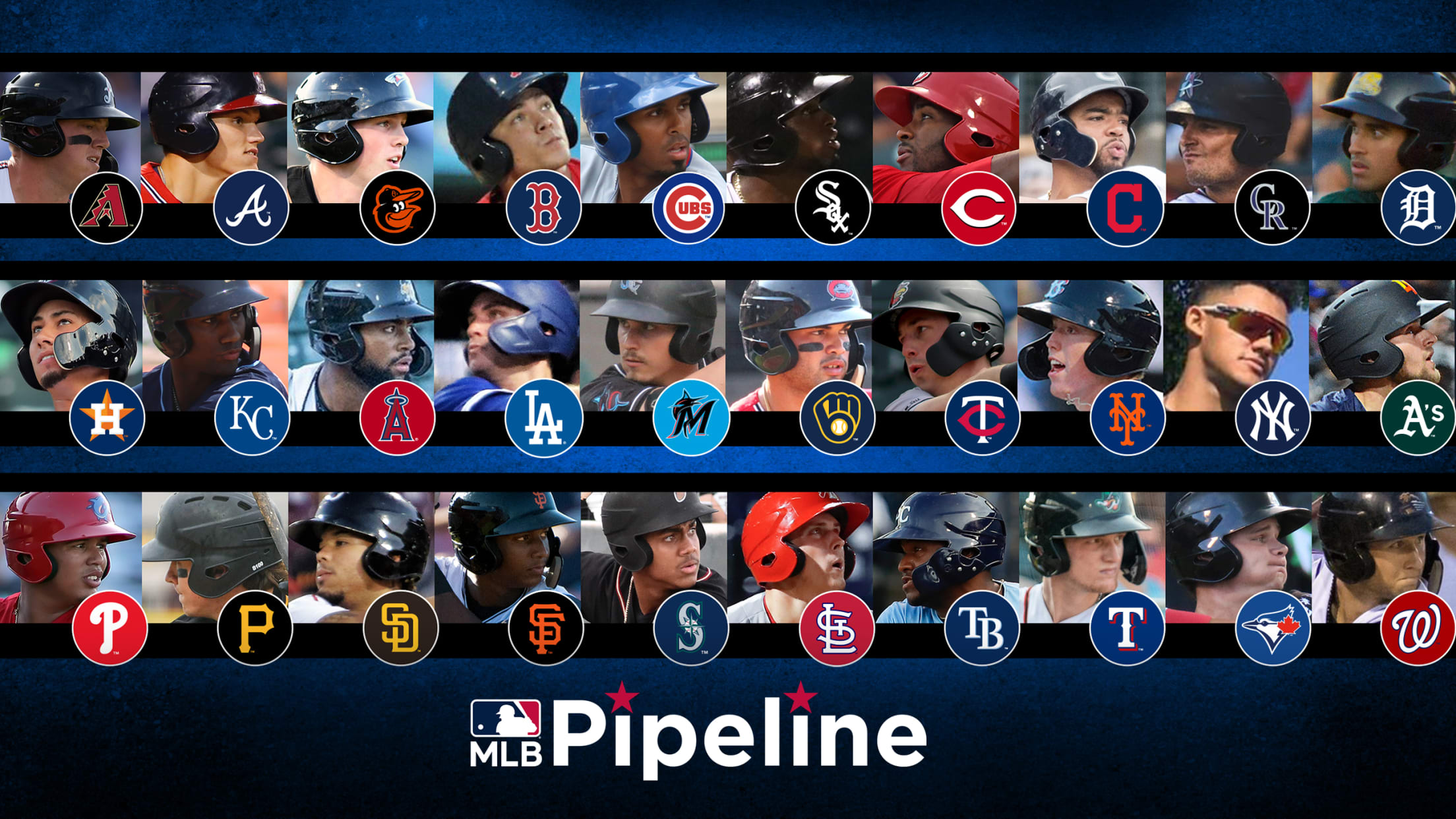 The 2019 Major League season will be remembered as the Year of the Home Run after players across baseball combined to hit a record 6,776 homers -- up from 5,585 in 2018 -- and 14 different teams set a new franchise record. National League Rookie of the Year Pete Alonso
Notes: Taylor's stuff; Astros baserunning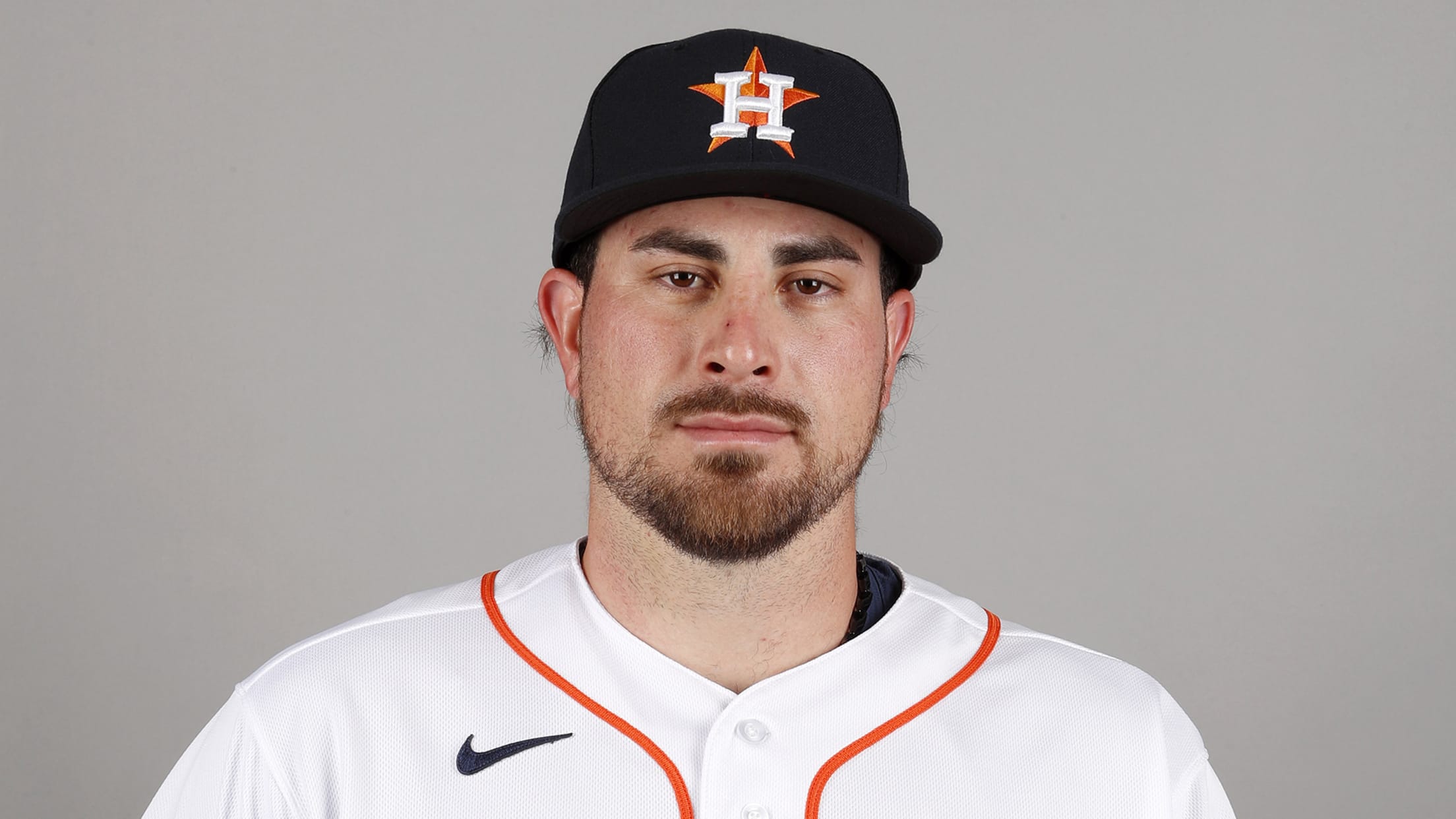 WEST PALM BEACH, Fla. -- One of the first things the Astros did for lefty Blake Taylor, acquired from the Mets in the Jake Marisnick trade, was show him a glimpse of what he could become. The Astros sat Taylor down and showed him video of Brewers lefty reliever Brent
Q&A with pitching coach Brent Strom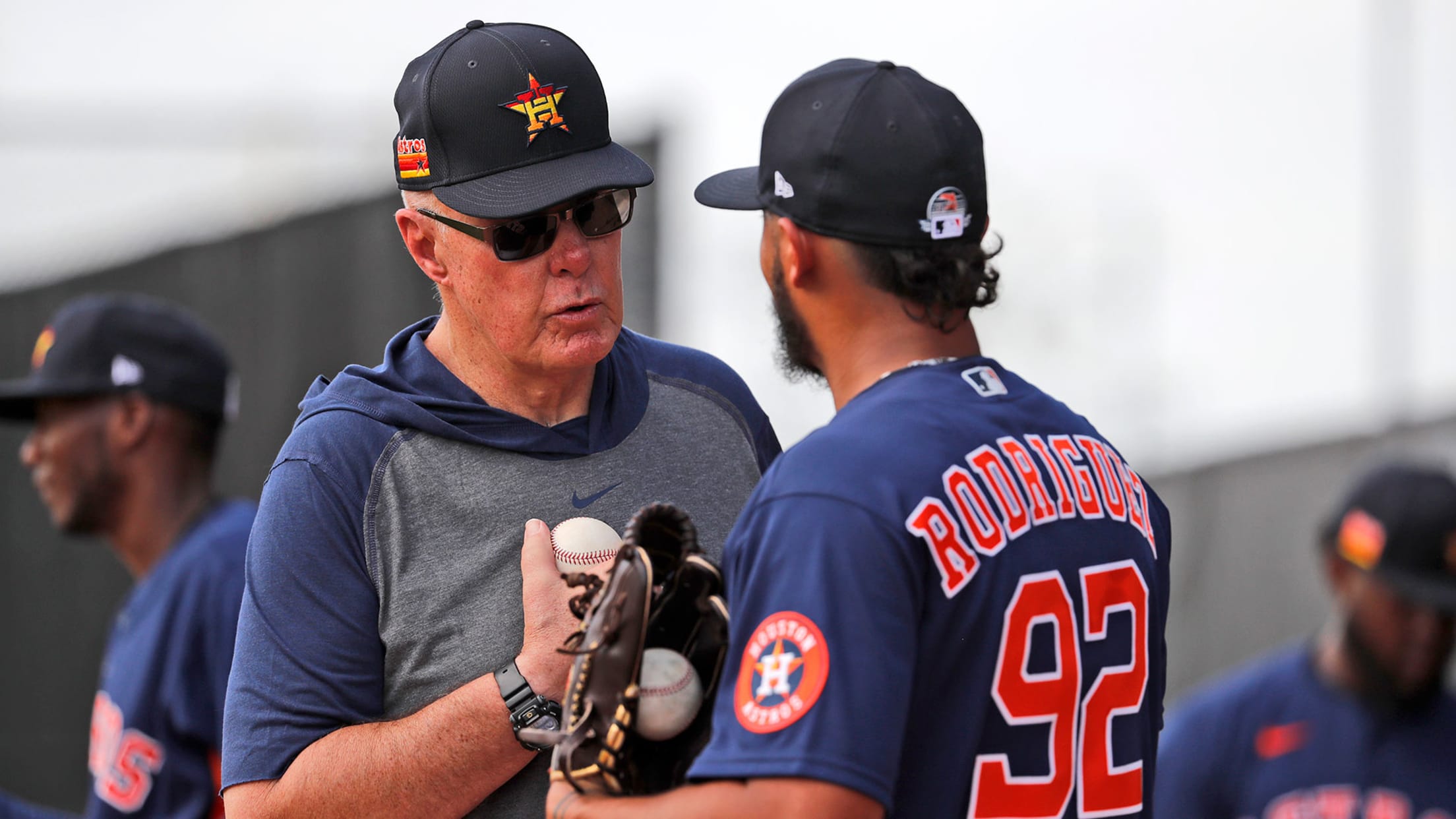 WEST PALM BEACH, Fla. -- Astros pitching coach Brent Strom has forged a reputation as one of the best in the league in doing what he does. Since he came to Houston in 2014, he's taken unknowns like Will Harris and Collin McHugh and put them on the map, while
Astros embark on first full-squad workouts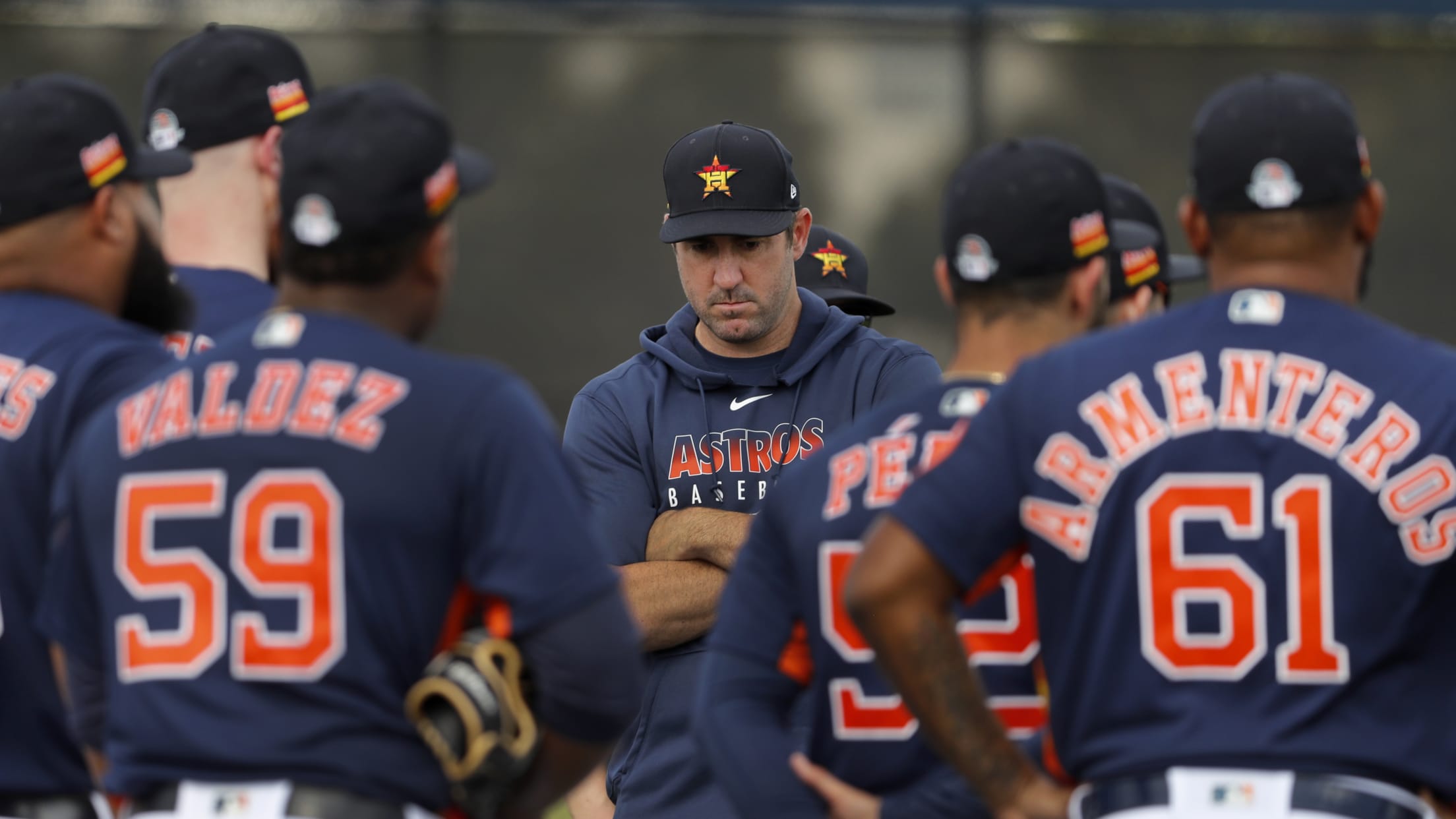 WEST PALM BEACH, Fla. -- Mitts were popping, bats were cracking and cleats were clicking under the feet of players, as the Astros took the field together for the first time Monday morning. The first full-squad workout of Spring Training gave the club a chance to begin focusing more on
Astros add Hughes to 'pen mix on Minors deal
Correa healthy; Bregman cuts weight; Reddick's shoulder recovering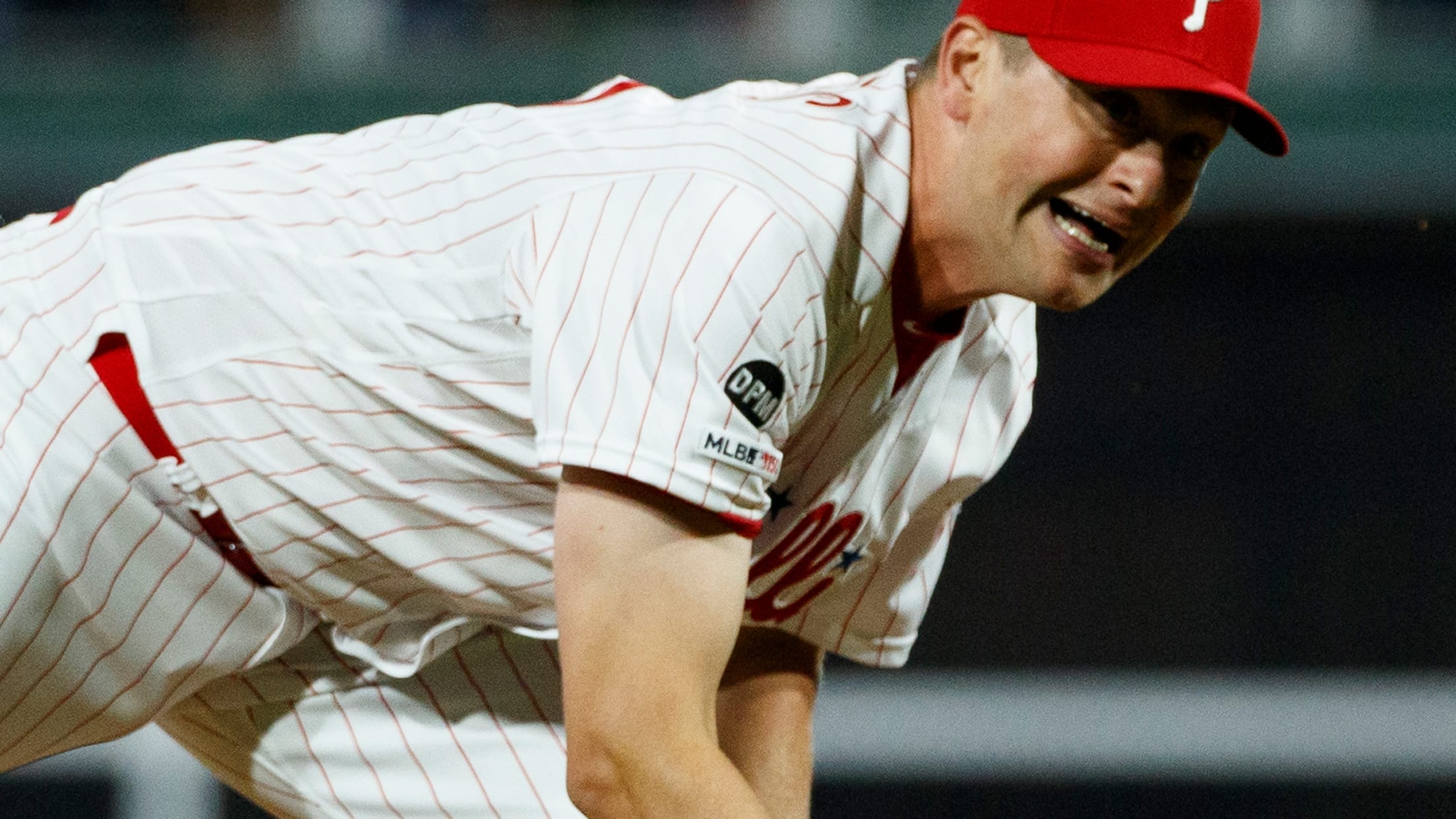 WEST PALM BEACH, Fla. -- The Astros signed veteran right-handed pitcher Jared Hughes to a Minor League contract with an invite to Spring Training on Monday. Shortly after the club made the announcement, the 6-foot-7 Hughes had a locker at camp and was eager to join his new team on
Astros RHP suspended 162 games for PED use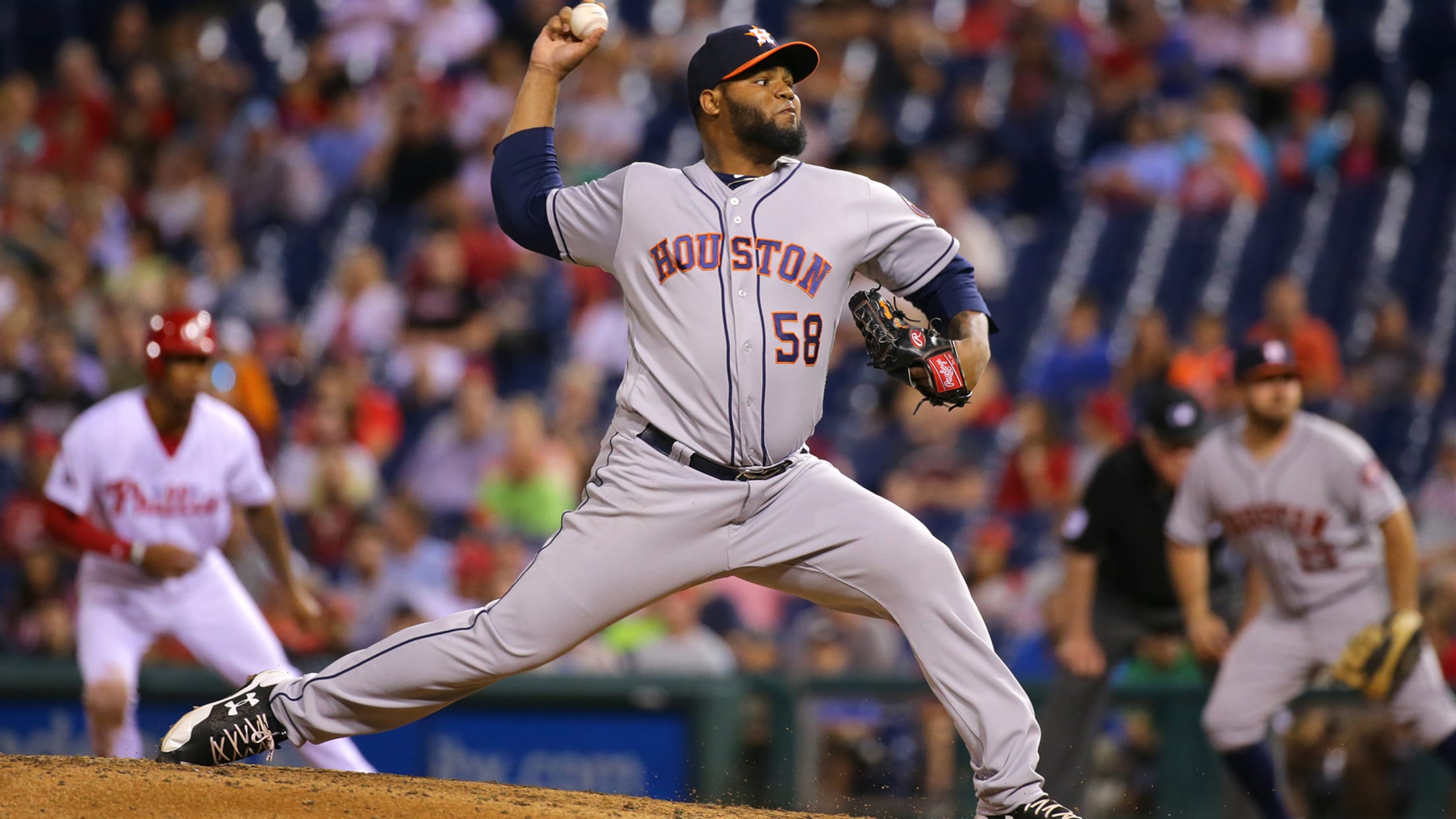 WEST PALM BEACH, Fla. -- A second performance-enhancing drug suspension for Astros pitcher Francis Martes will cost him the entire 2020 season. Major League Baseball suspended Martes 162 games without pay on Monday after he tested positive for Boldenone, a performance-enhancing substance, in violation of MLB's Joint Drug Prevention and
Whitley's new strategy: Less work, more weight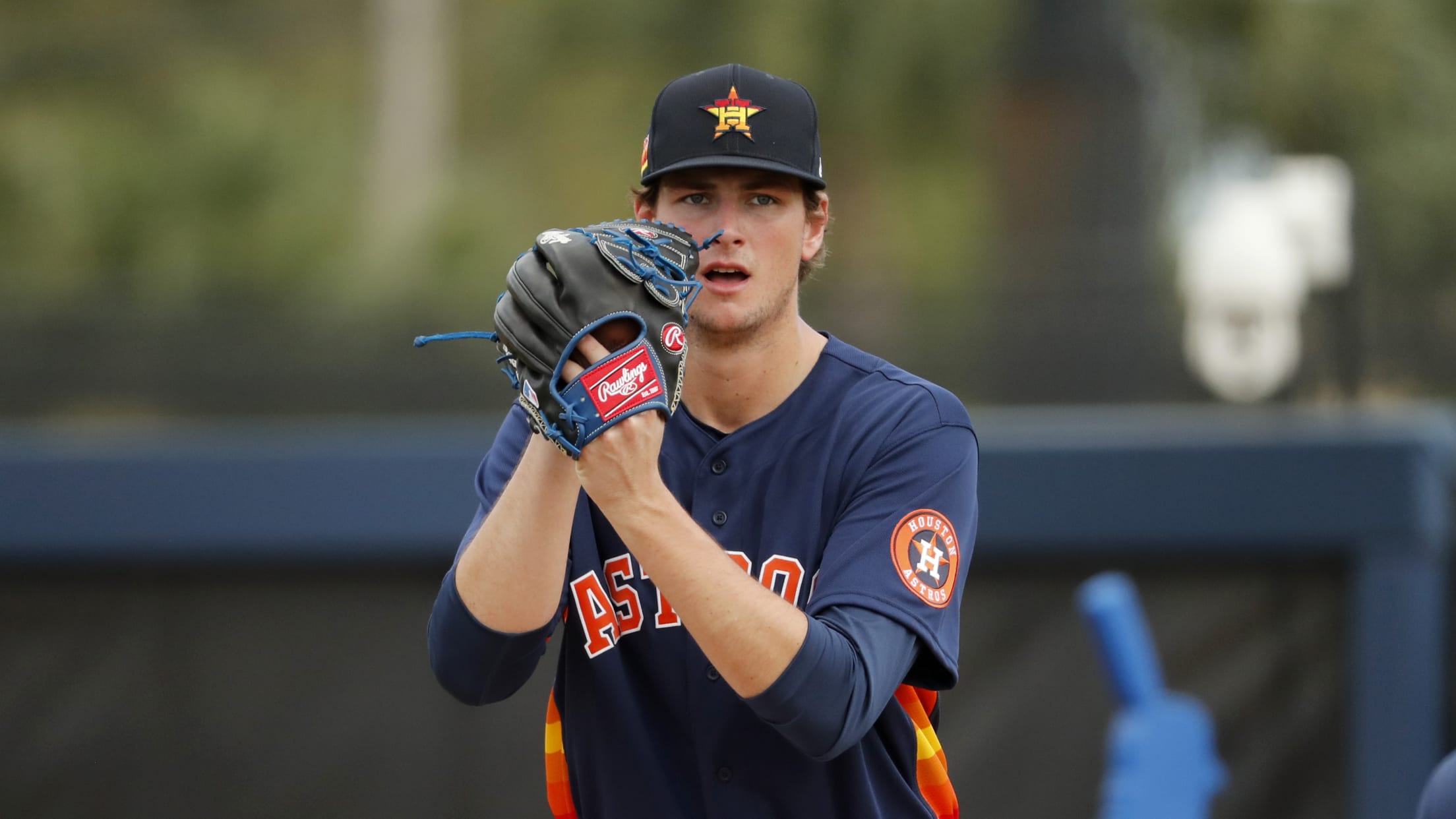 WEST PALM BEACH, Fla. – It's not often you see players report to Spring Training enthusiastic about gaining 40 pounds from where they were a couple of years earlier. Tired of running out of gas midseason, Astros pitching prospect Forrest Whitley came to camp packing 230 pounds on his 6-foot-7
New Astros GM committed to rebuilding trust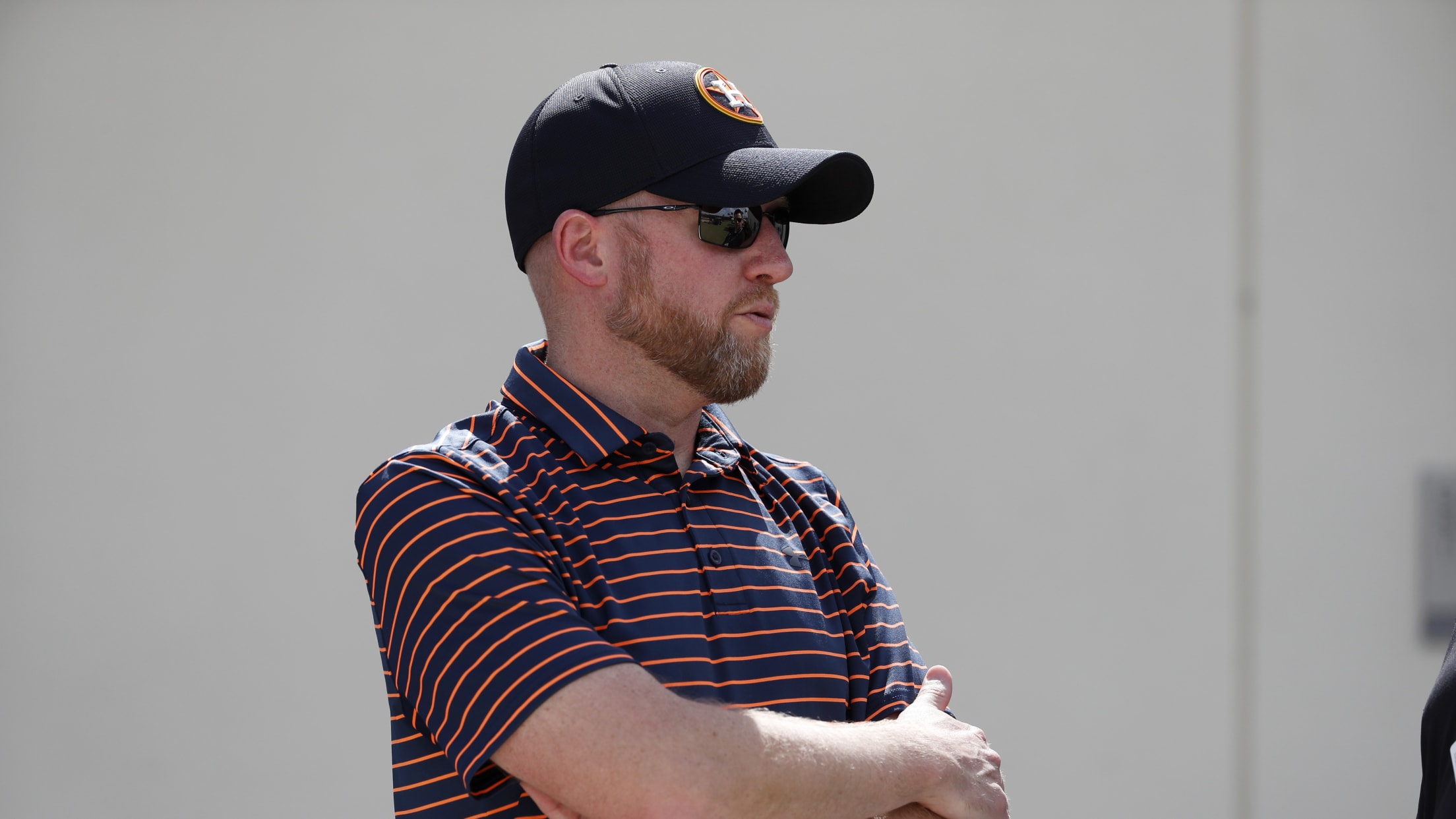 NORTH PORT, Fla. -- Astros general manager James Click, on the job two weeks, acknowledged that regaining public trust in the wake of a sign-stealing scandal that has rocked Major League Baseball would not come quickly. But he said the organization was focused on one day getting there. "Every Astros
Breakout candidates for every club in 2020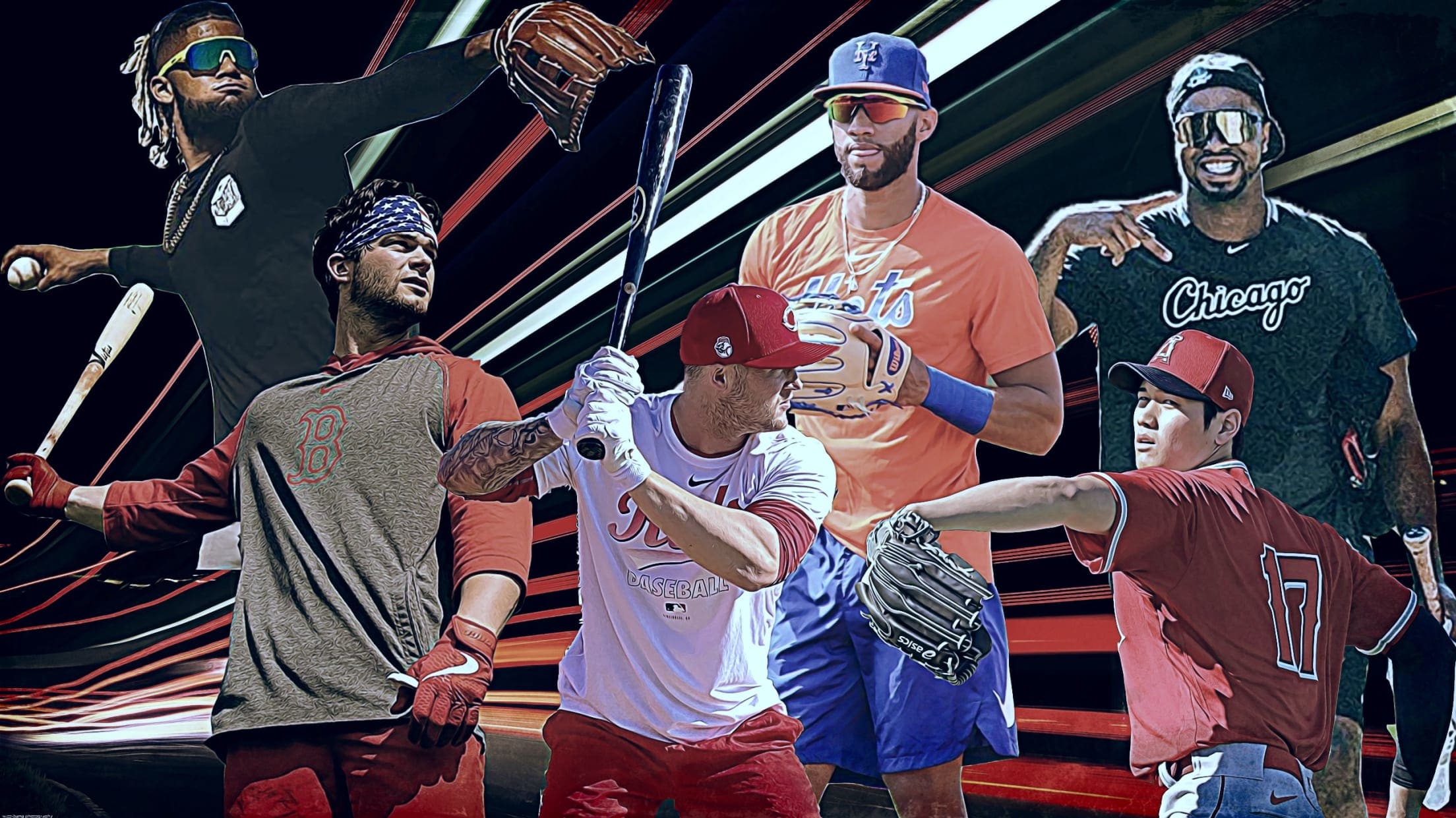 No matter how many free agents you sign or big trades you make, the best way for any team to improve immediately is to have breakthrough seasons from their young players, that season in which it all comes together for them ... that season they make the leap. We saw
Carlos Correa addresses criticism of Astros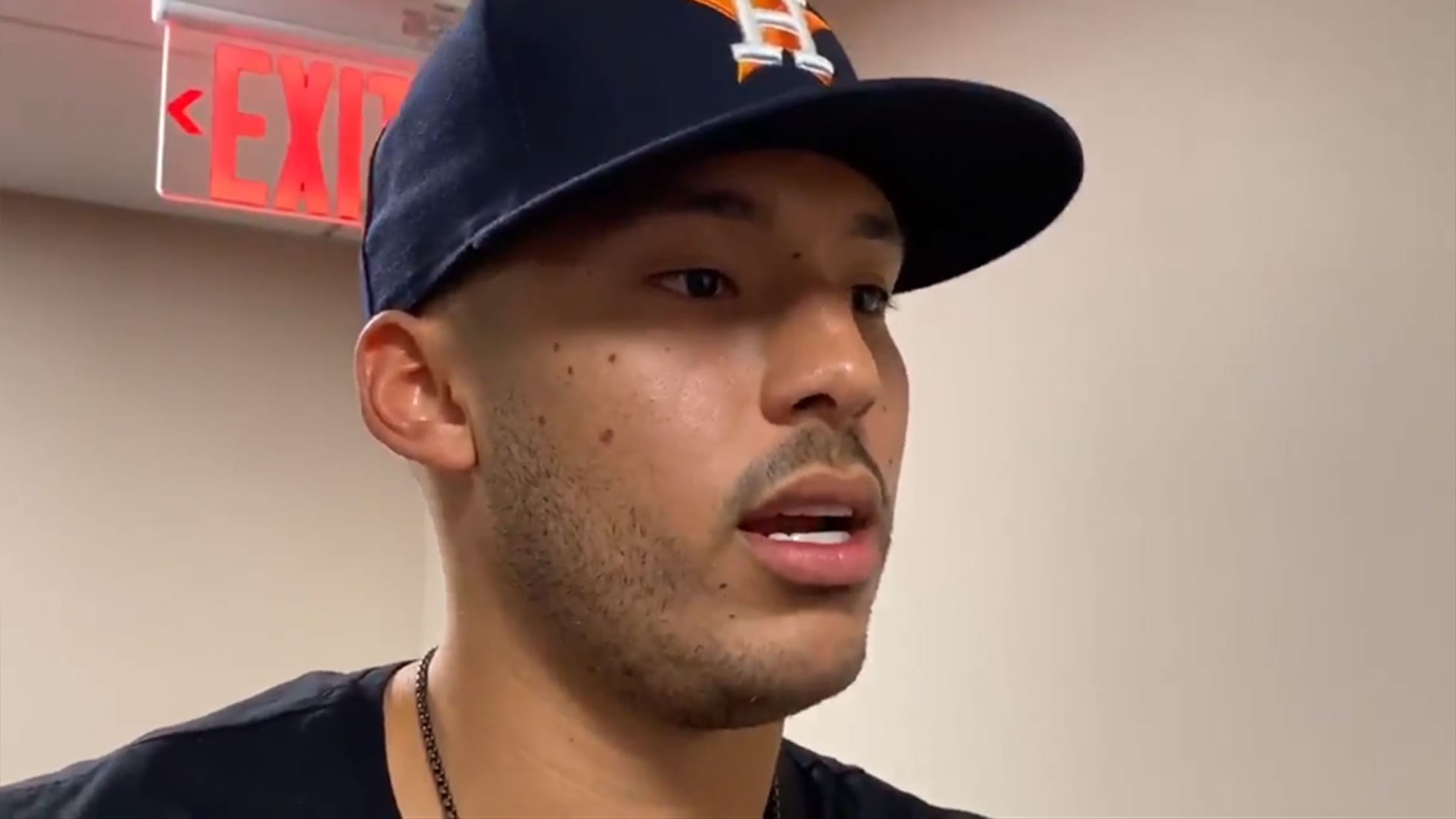 WEST PALM BEACH, Fla. -- Astros shortstop Carlos Correa called a small group of local reporters together on Saturday afternoon to address criticism that his team has faced in recent days about the sign-stealing scandal, and more specifically, answer questions surrounding the legitimacy of the 2017 World Series championship and