Clinch still on hold as Astros fall to A's
Altuve nears career high with 30th home run of 2021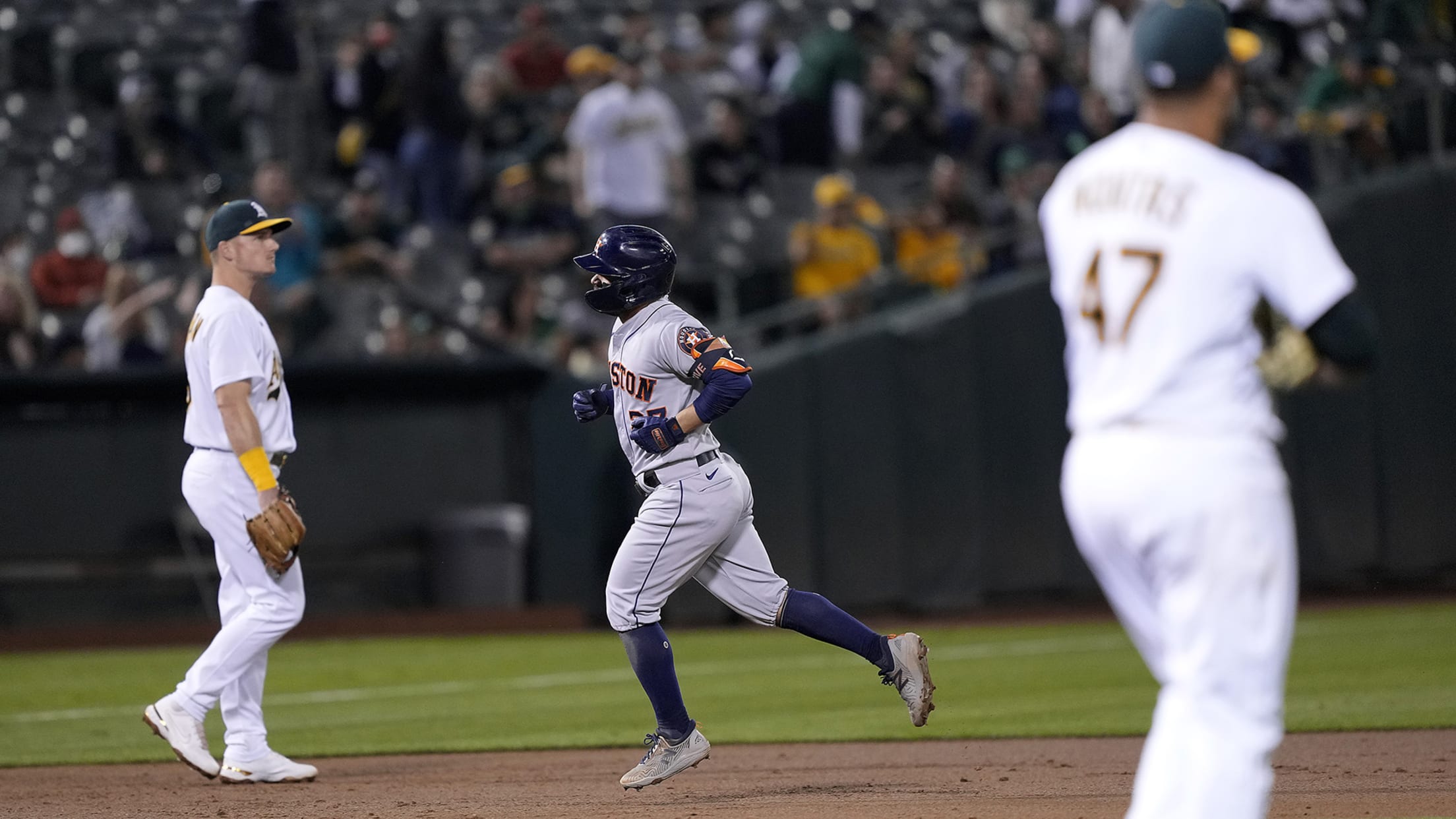 OAKLAND -- The Astros' pursuit of a fourth American League West division title in five years has been put on hold for the second night in a row. Oakland's Chad Pinder slugged a pinch-hit grand slam in the seventh inning off reliever Brooks Raley to break open Friday night's series
Sent to IL (neck), Greinke discusses future
Veteran open to any role in postseason; 'definitely' wants to pitch in 2022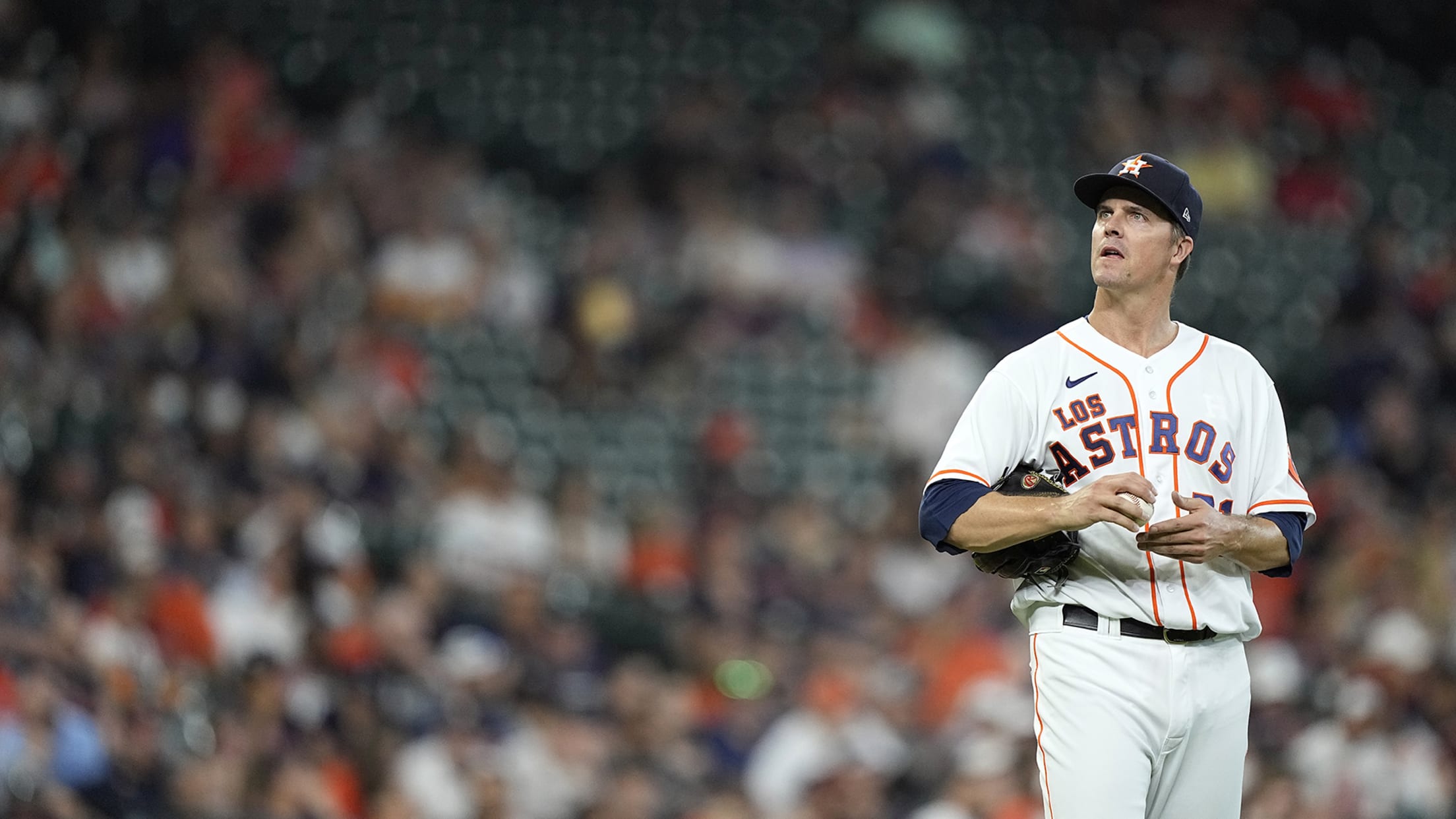 OAKLAND -- On the day he was placed on the injured list with a sore neck, veteran right-hander Zack Greinke opened up about his future in baseball, his role on the Astros and his desire to return to Houston next year in a rare in-person interview at the Coliseum on
Stat of the Day: Altuve hits a career high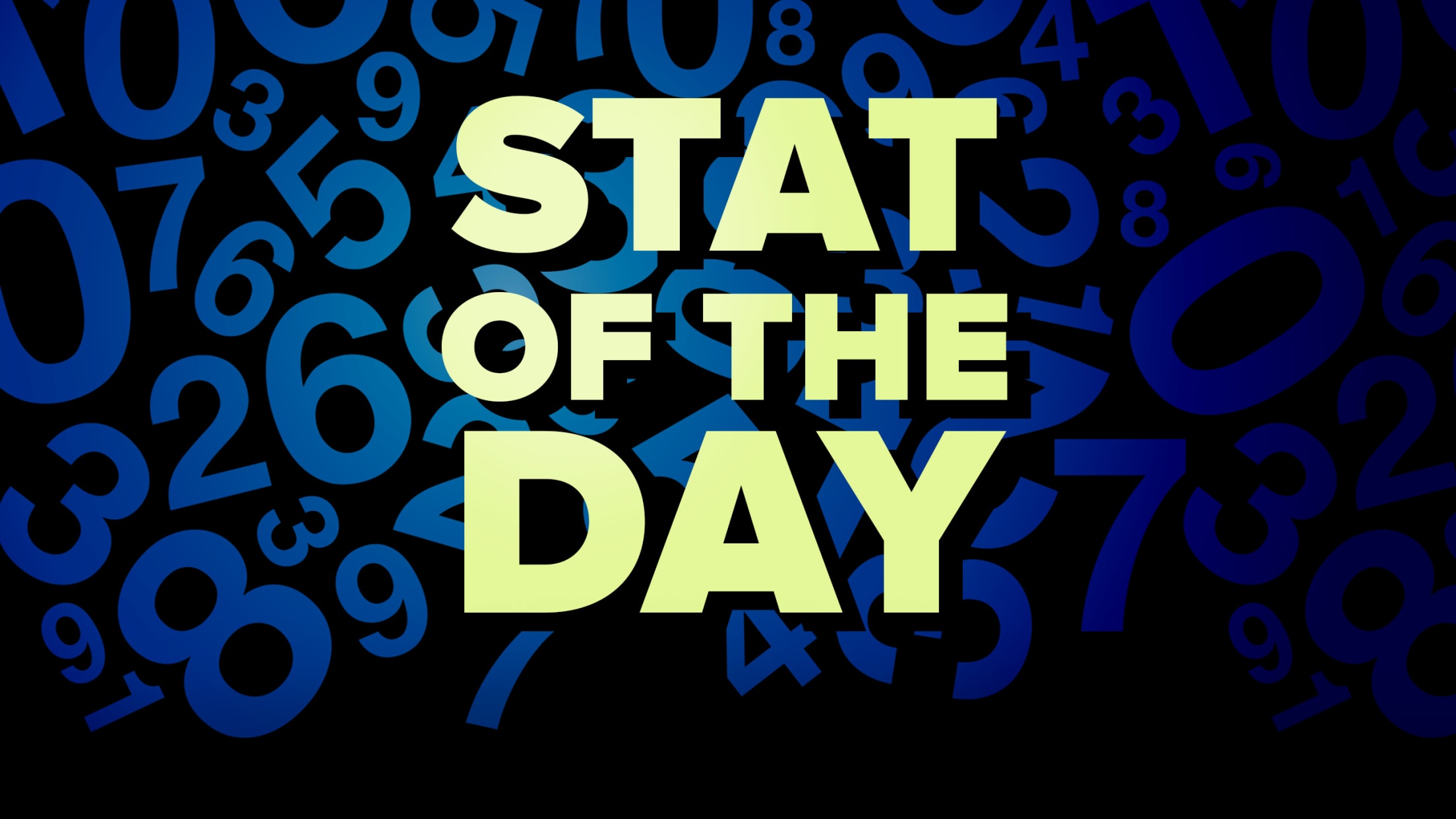 MLB.com is keeping track of a Stat of the Day for the Astros this season, highlighting a unique, interesting or fun nugget from each game. • Astros Stat of the Day, August 2021
Injuries & Moves: Solomon recalled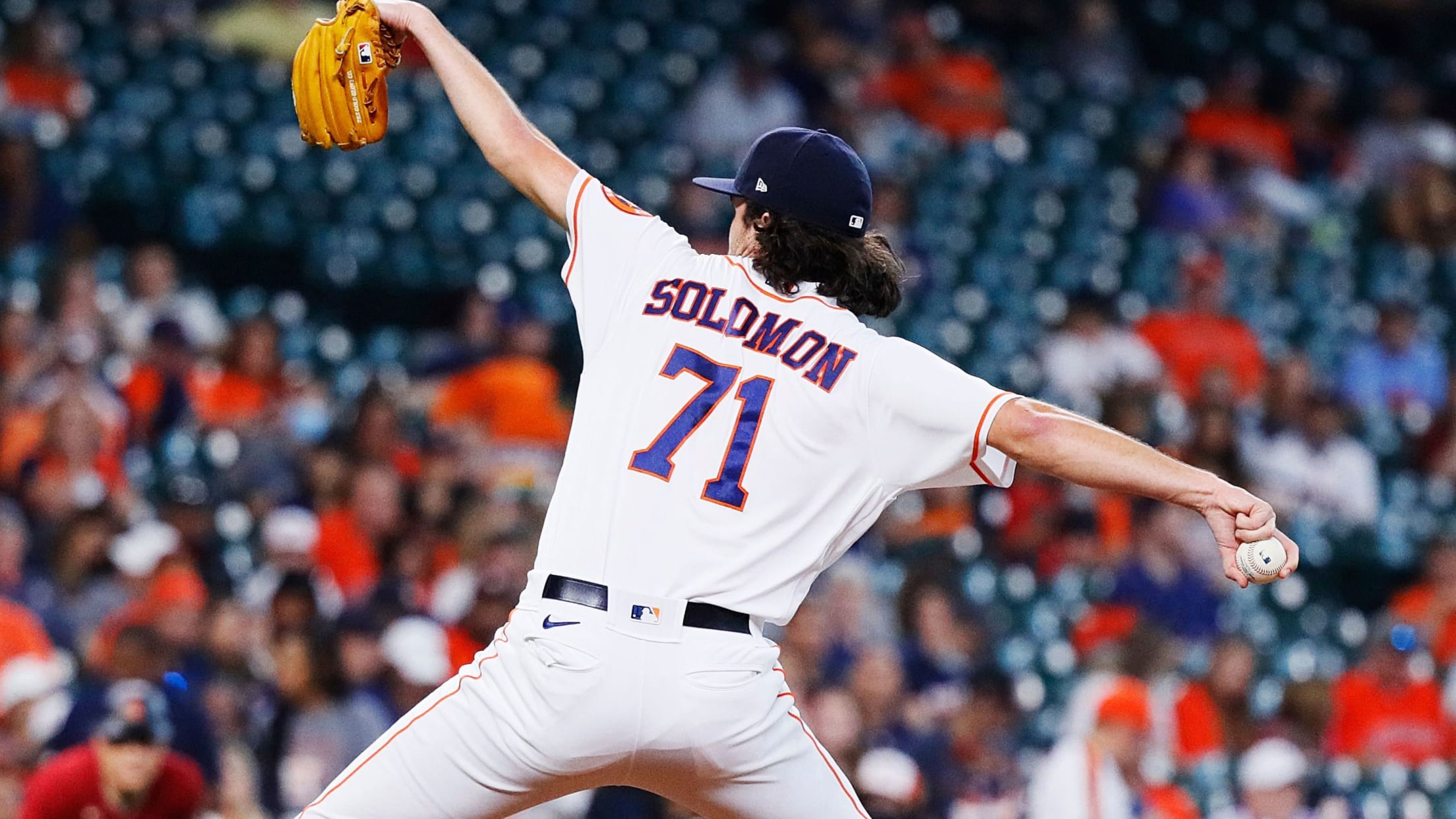 Keep track of the Astros' recent transactions and injury updates throughout the season.
Close calls sting McCullers, Astros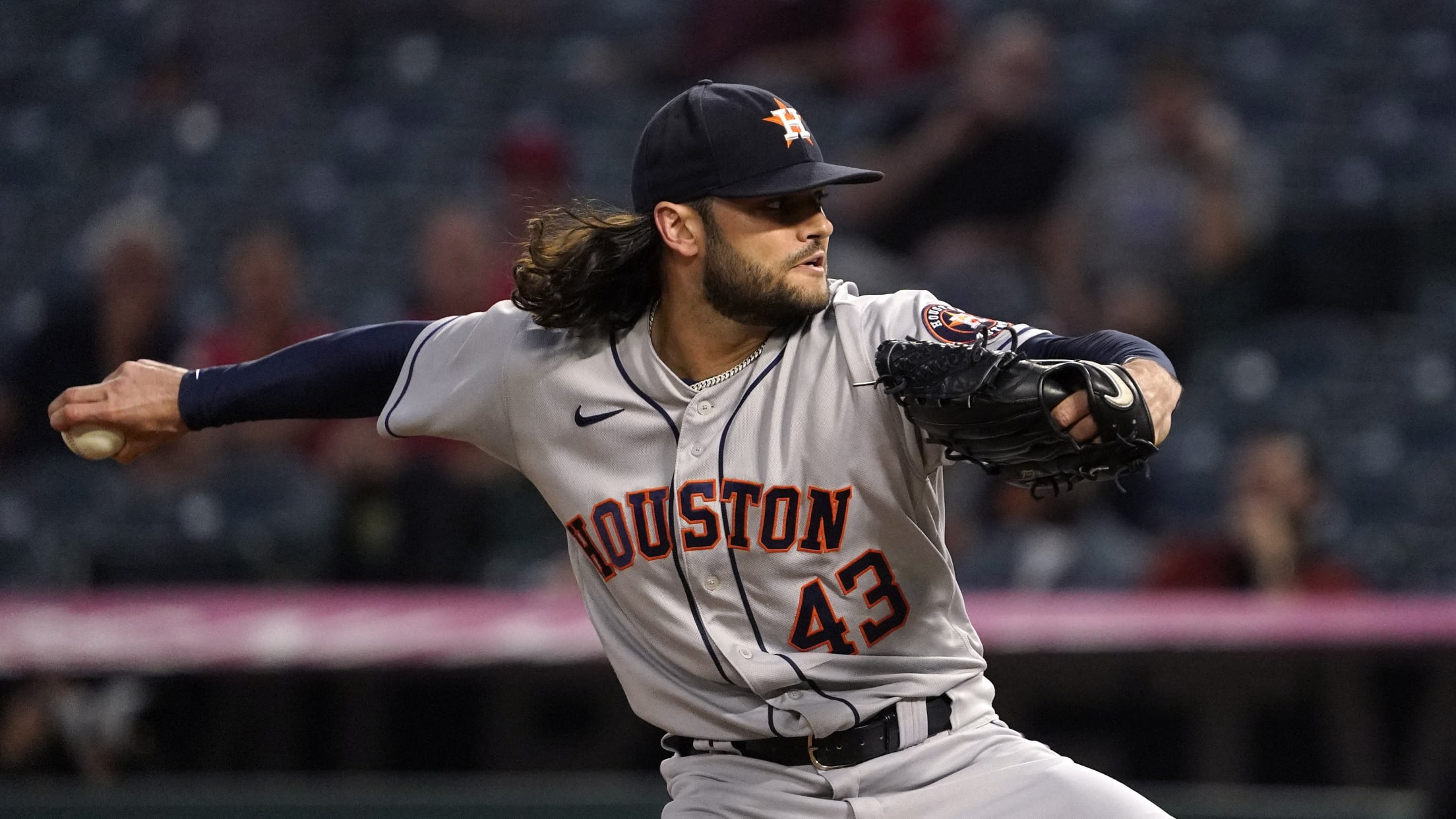 ANAHEIM -- The frustration oozed from Astros starting pitcher Lance McCullers Jr.'s pores, overtaking his thoughts on a night he could have been celebrating a good performance. The object of his irritation was his 86th pitch of the game, a 3-2 slider to Shohei Ohtani in the sixth inning that
Notes: Baker's contract; Brantley's setback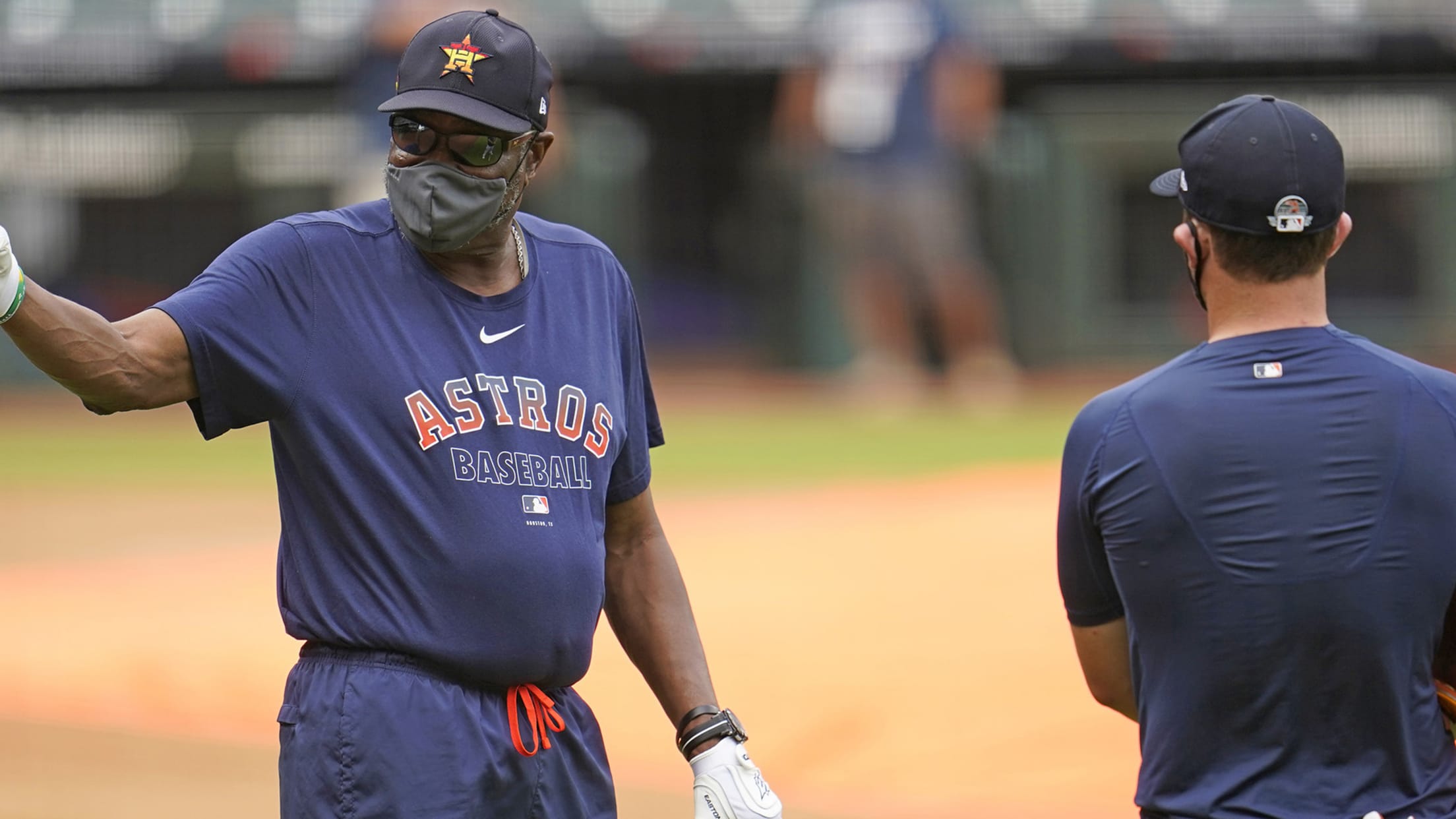 ANAHEIM -- While Cincinnati's David Bell and Seattle's Scott Servais both signed contract extension recently -- and Torey Lovullo and Brandon Hyde are returning next year in Arizona and Baltimore, respectively -- Astros manager Dusty Baker remains in limbo. The Astros hired Baker prior to the start of Spring Training
These 30 prospects have eye-opening stats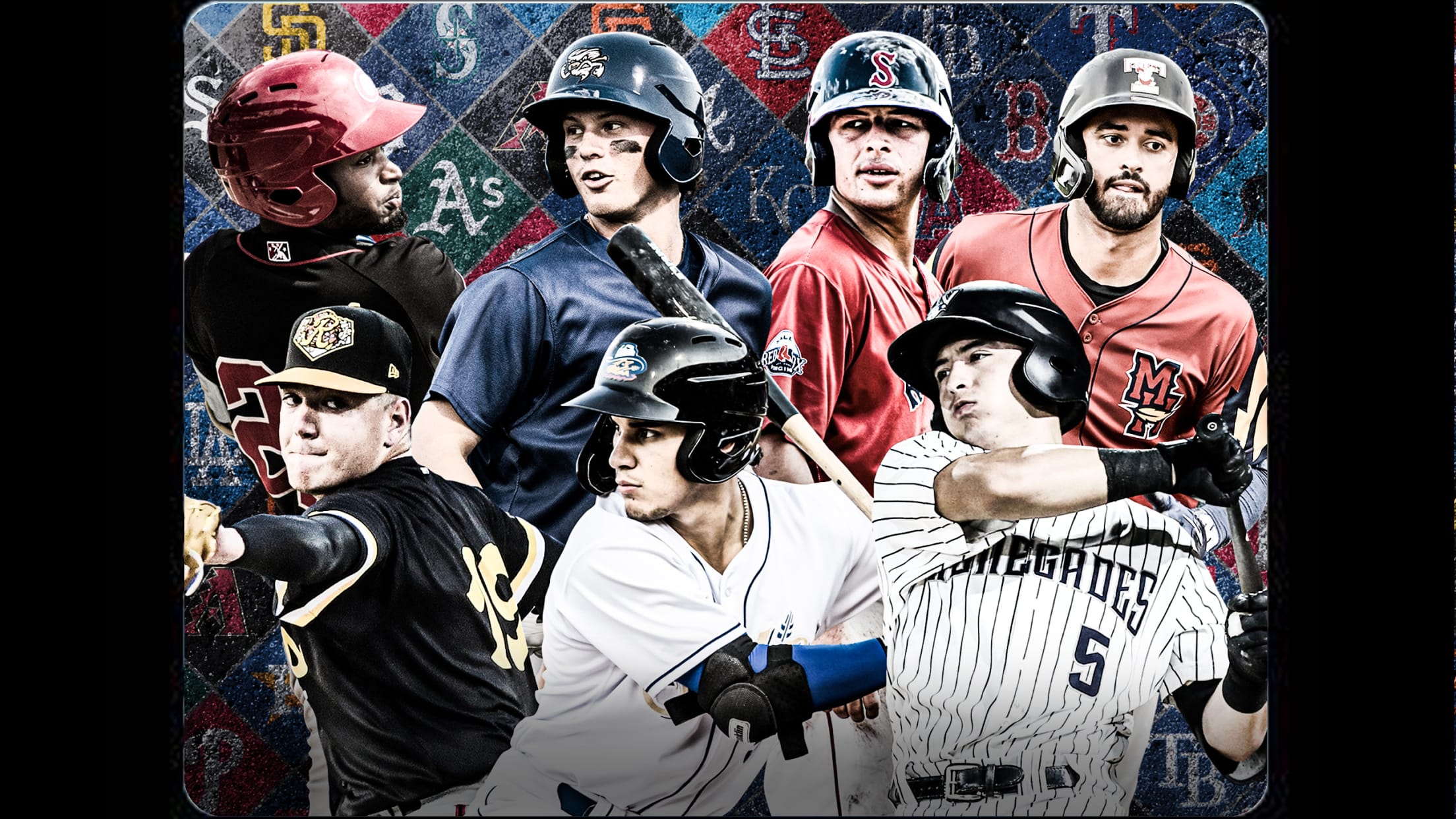 They say that numbers don't lie. But it's also true that they don't tell a complete story all the time. That's certainly true in baseball, where statistics of all shapes and sizes have been used to measure performance for generations, even if those measuring sticks have changed over the years.
3 keys to Houston's 12-inning marathon win
McCormick, Alvarez and Garcia lead the way in Anaheim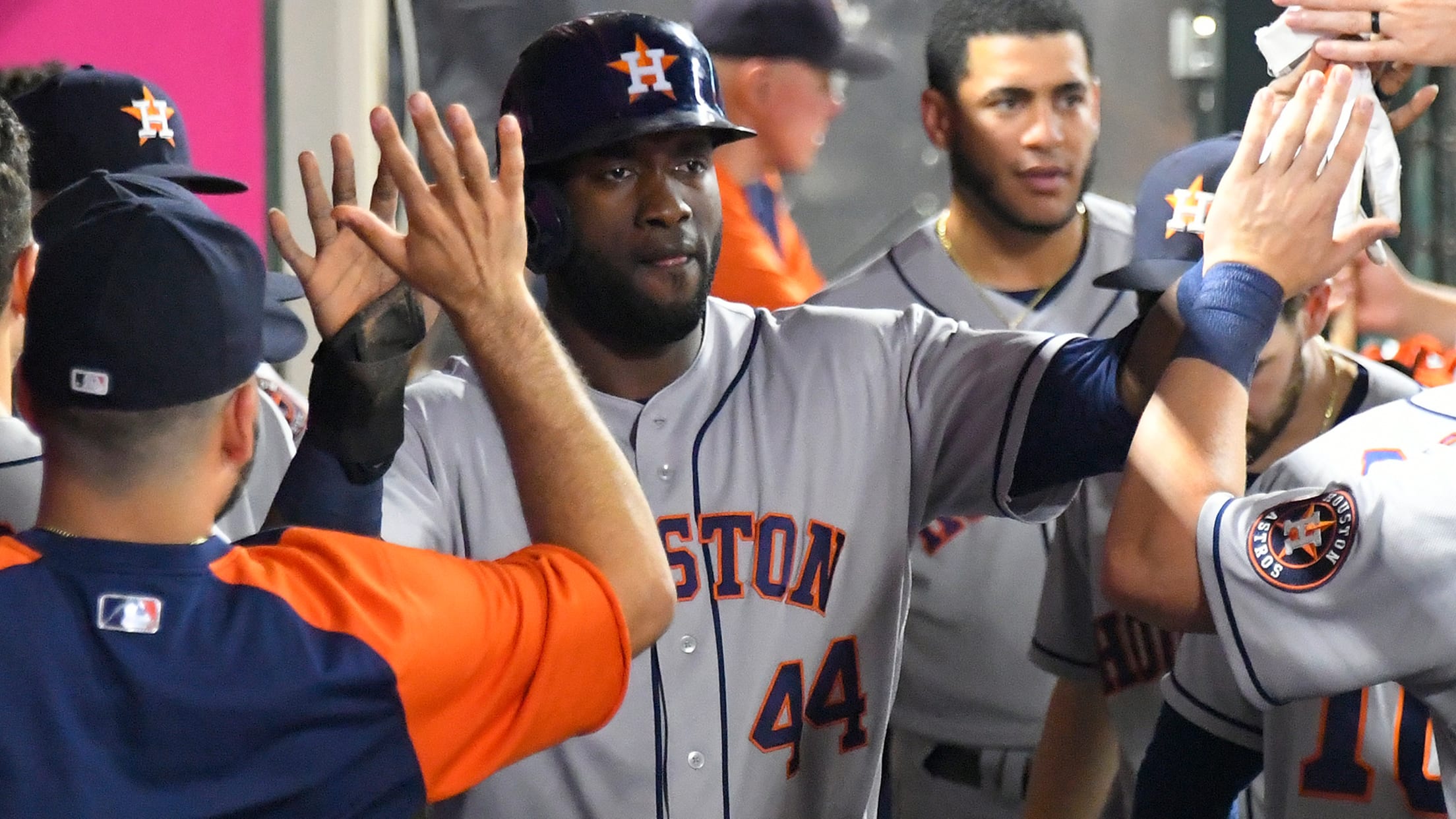 ANAHEIM -- It wasn't until Josh James struck out Shohei Ohtani for the final out Wednesday night -- which came 4 hours and 18 minutes after first pitch -- that manager Dusty Baker and the rest of visiting dugout was able to exhale. It was certainly a long and wild
Classic Astros card: Altuve in '12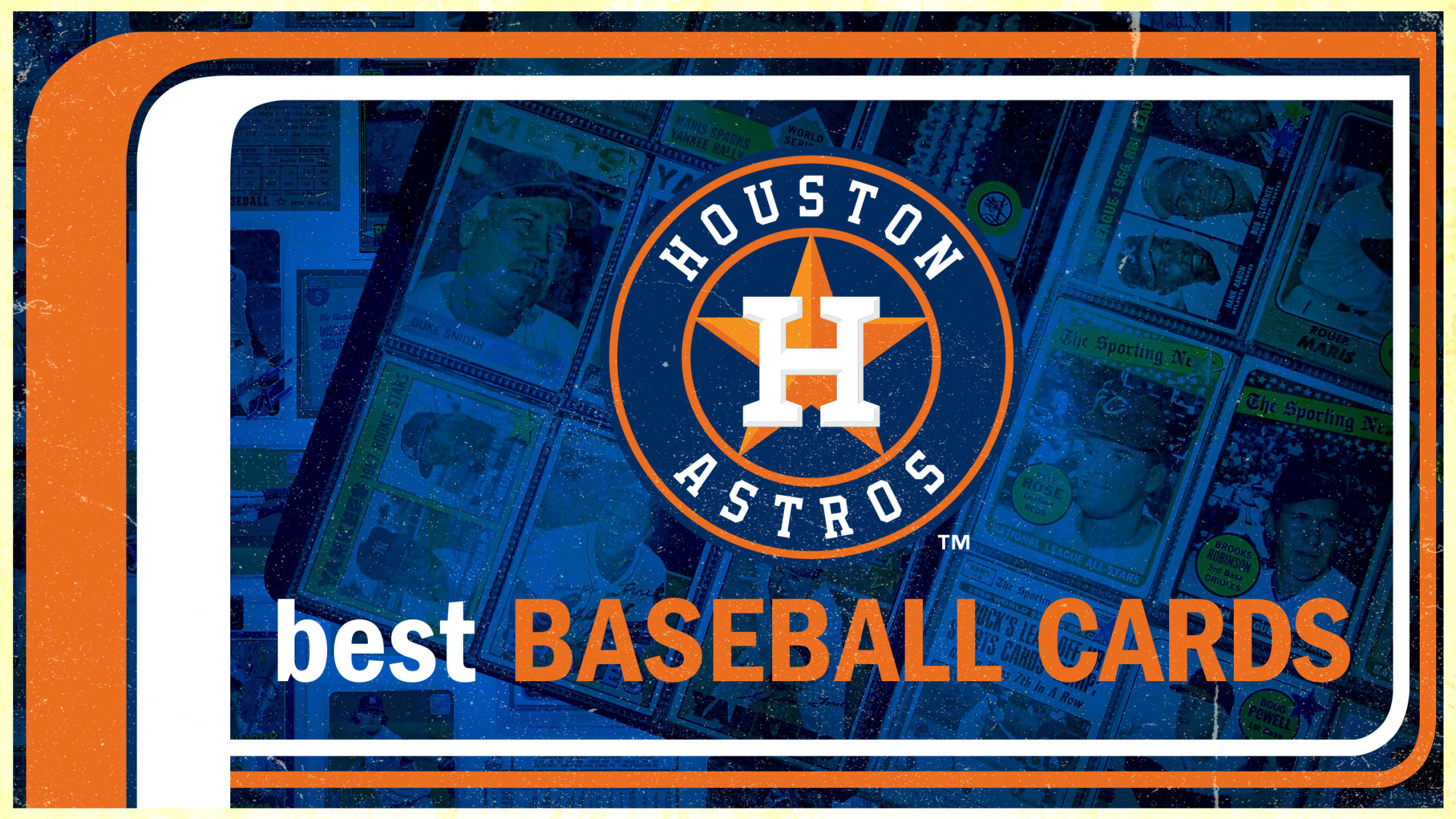 As part of the celebration of the 70th anniversary of Topps baseball cards, we've asked fans (as well as our staff) to submit their all-time favorite baseball cards, and we've broken them down by team. We'll be revealing submissions regularly throughout the season, ranging from the famous to the weird,
Odorizzi 'ready to go' after foot injury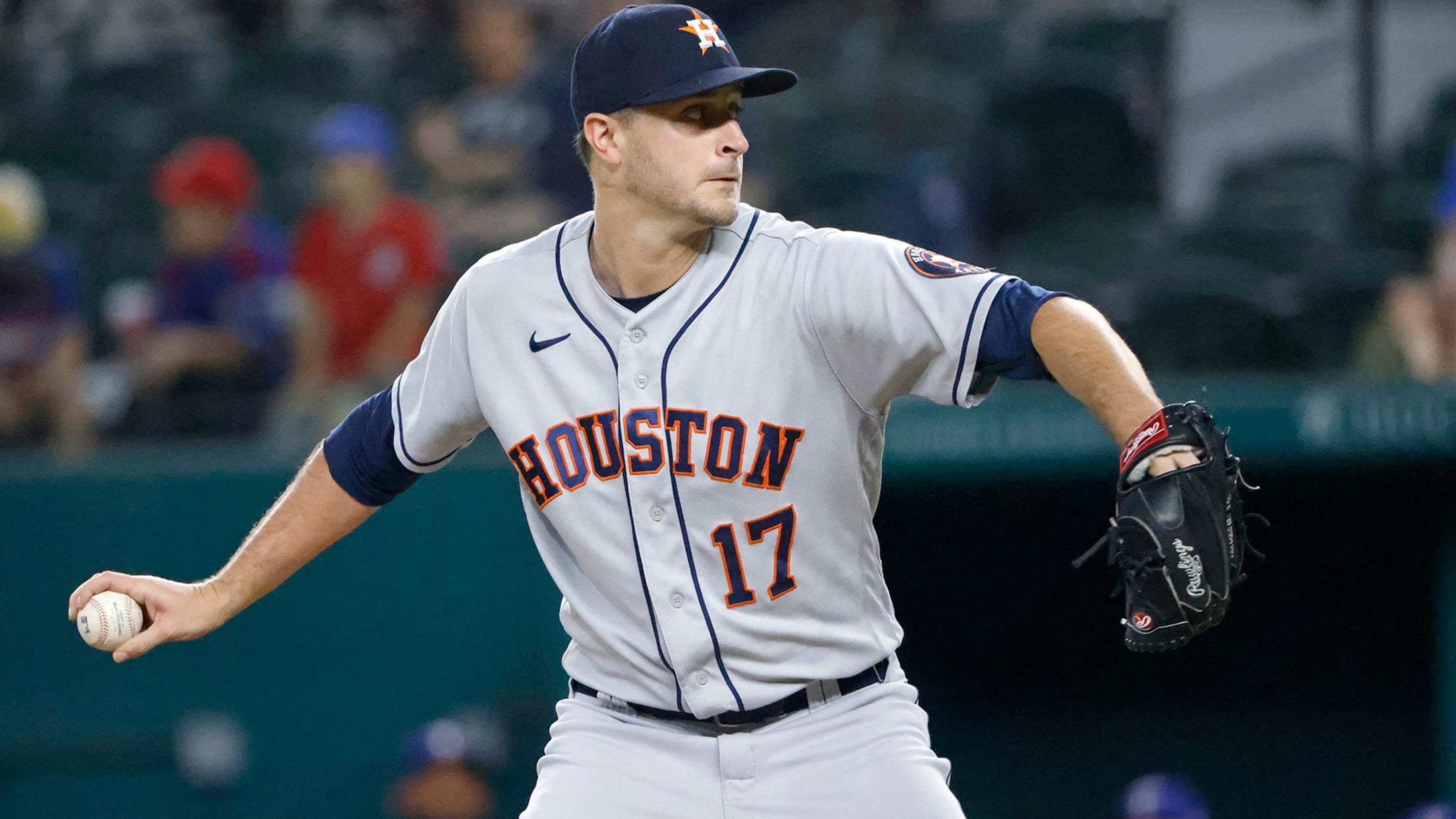 ANAHEIM -- Right-hander Jake Odorizzi is ready to return to the mound for the Astros. When that might happen remains to be seen. Nine days after he sprained his right foot while covering first base, Odorizzi on Wednesday proclaimed himself completely healthy and ready for action. He threw 20-25 pitches
Urquidy helps Astros cut magic number to 4
Right-hander backed by barrage of home runs in rout of Angels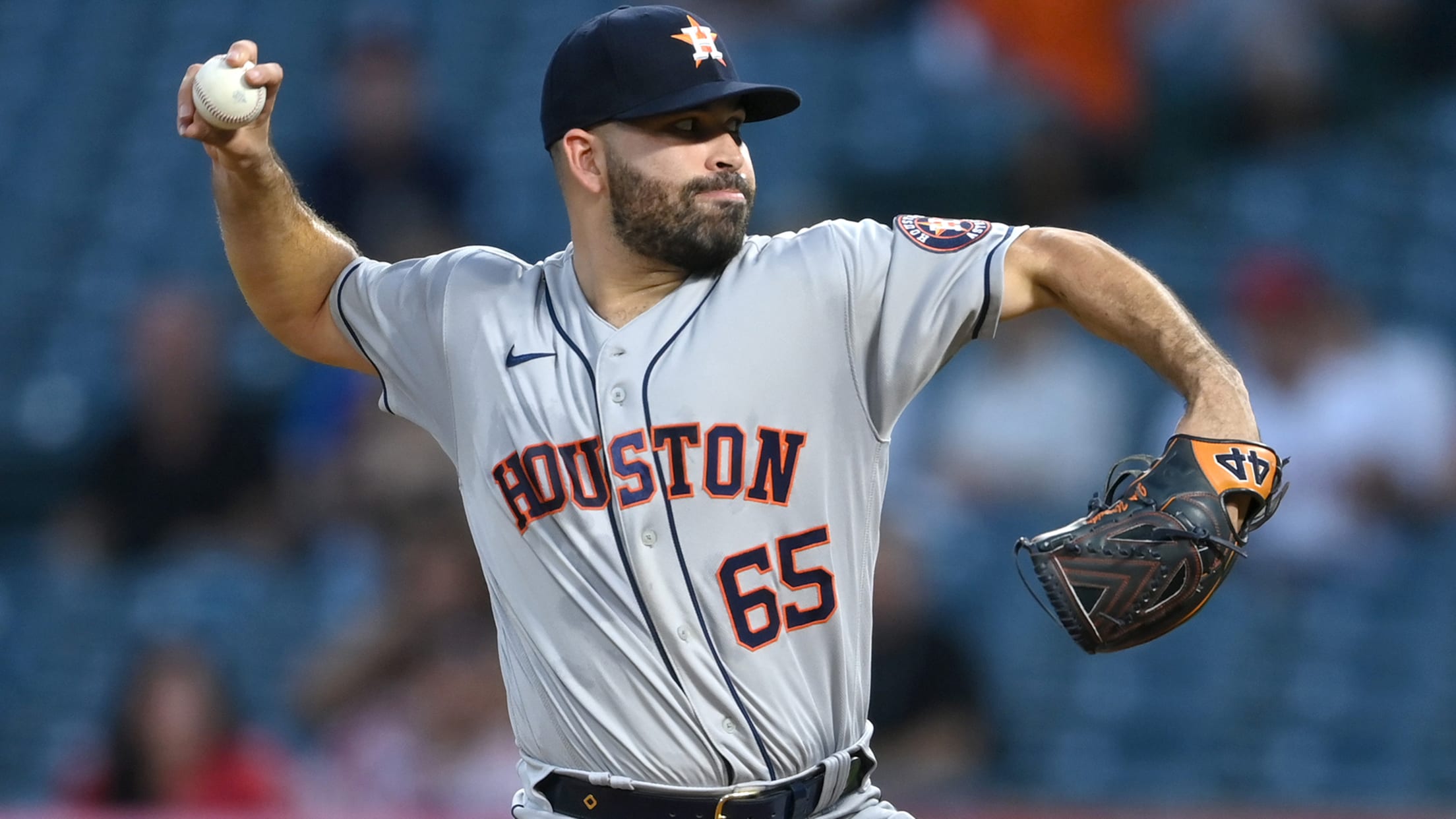 ANAHEIM -- Astros starter José Urquidy has two starts remaining to build up his pitch count and strengthen his case for a spot in the team's four-man pitching rotation in the American League Division Series. Urquidy's outing in Tuesday's 10-5 win over the Angels at Angel Stadium -- his fourth
Marwin eyes spot on Astros' playoff roster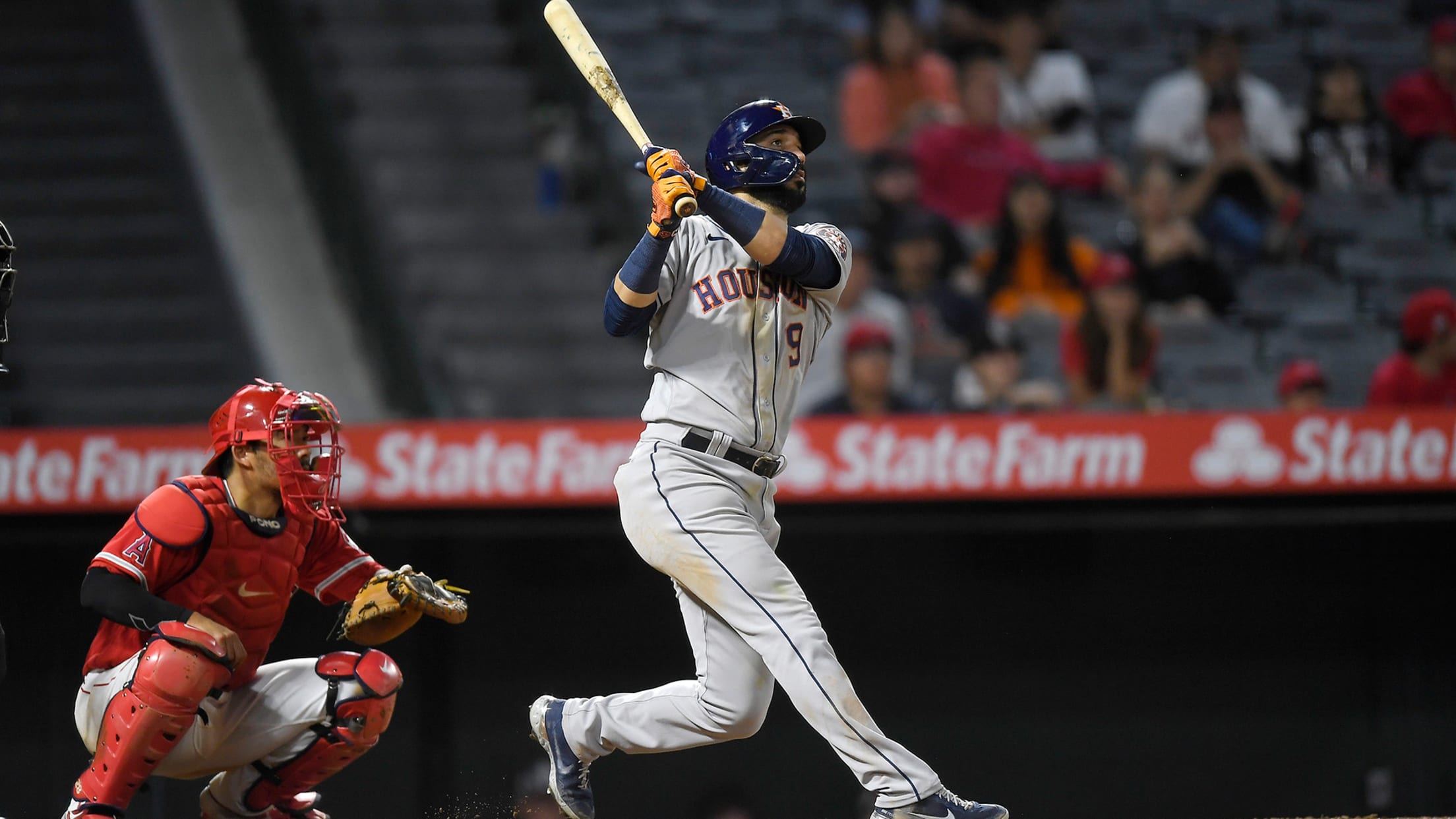 ANAHEIM -- The feel-good story of Marwin Gonzalez's return to the Astros, the team he helped lead to the 2017 World Series championship, continued Monday night when the veteran infielder drove in five runs, four of them on a grand slam in the eighth inning of a 10-0 win over
Peña hits trio of homers, including walk-off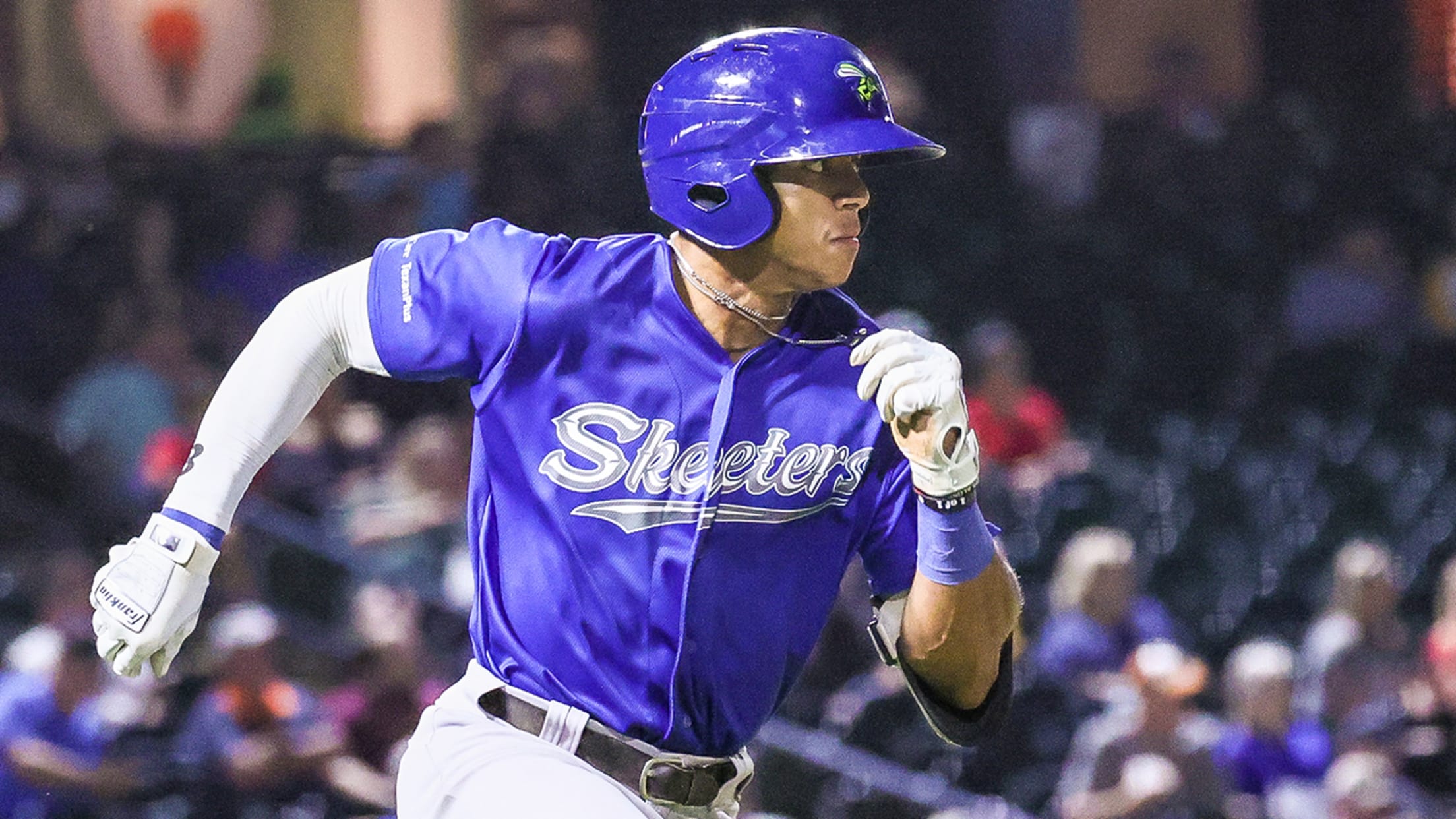 Jeremy Peña put together a home run smorgasbord for the Sugar Land Skeeters on Tuesday night. The Astros' No. 4 prospect collected three homers -- including a walk-off, two-run shot with two outs in the ninth inning to defeat the Albuquerque Isotopes, 8-7.
Garcia among game's top rookies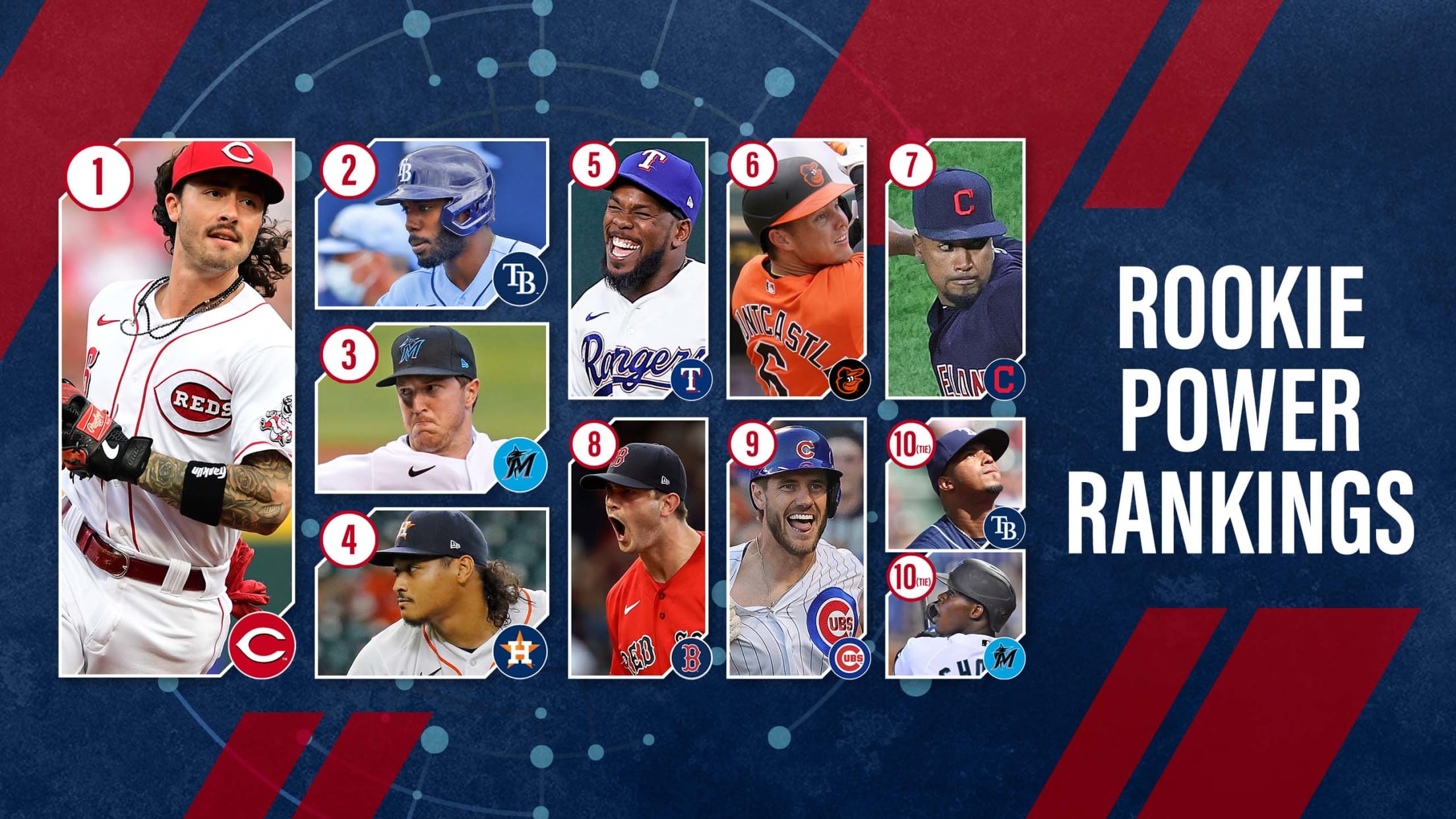 It's getting down to brass tacks, as they say. With the Major League season winding down, this is the penultimate Rookie Power Rankings, with the final edition coming after the completion of the regular season. These rankings, as voted on by the staff of MLB Pipeline, are a reflection of
Astros pad AL West lead in Big A blowout
Valdez shakes off pregame rust to turn in best start of season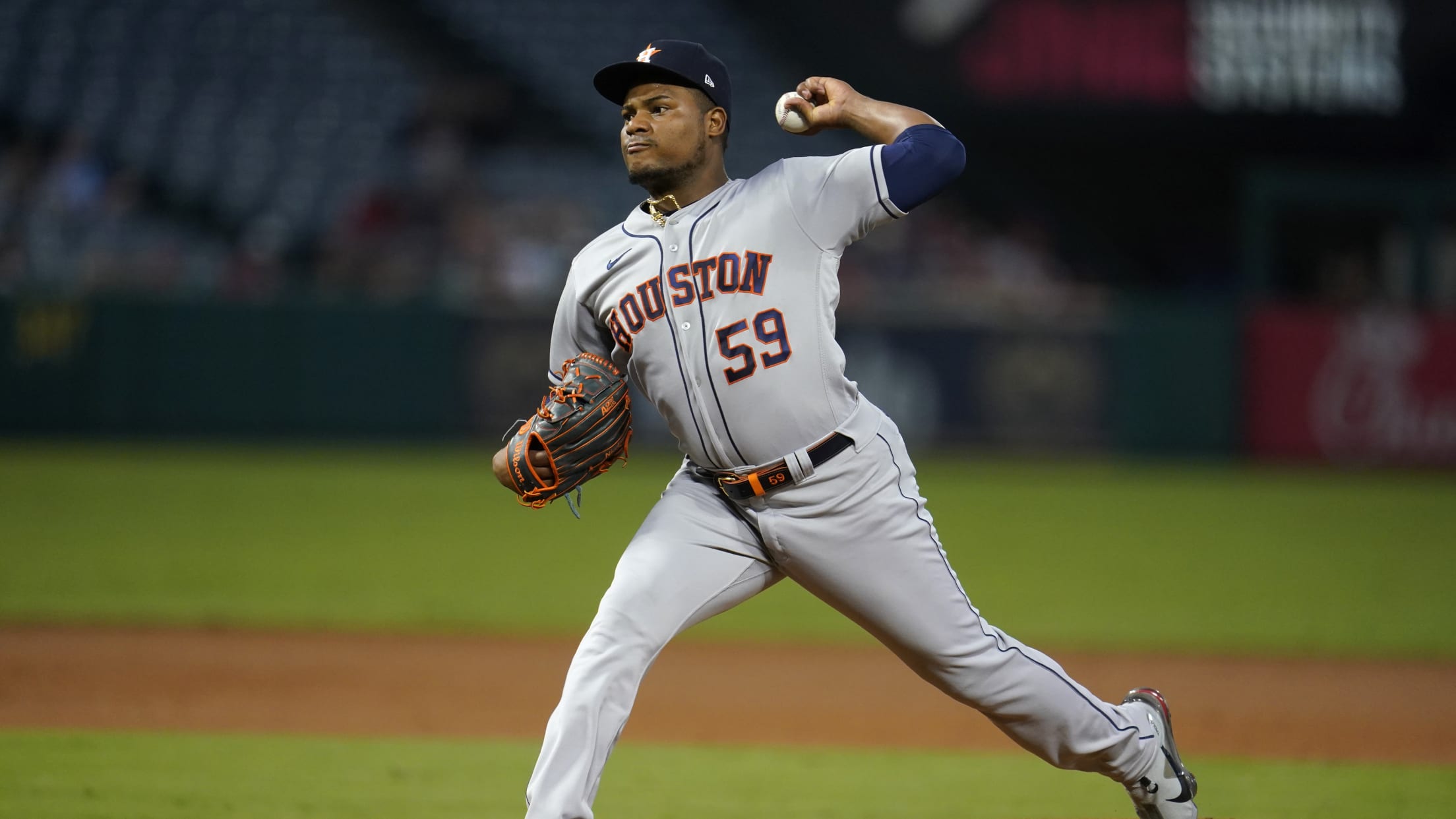 ANAHEIM -- With the way Astros starting pitcher Framber Valdez threw the ball so erratically in the bullpen in his pregame warmup on Monday night, veteran catcher Martín Maldonado couldn't help but think the worst. Valdez threw maybe five strikes in his 30-pitch warmup, Maldonado said, and then he spiked
Clutch B2B homers lift Astros in comeback
Rookies Siri, McCormick lead way as Houston rallies with three-run eighth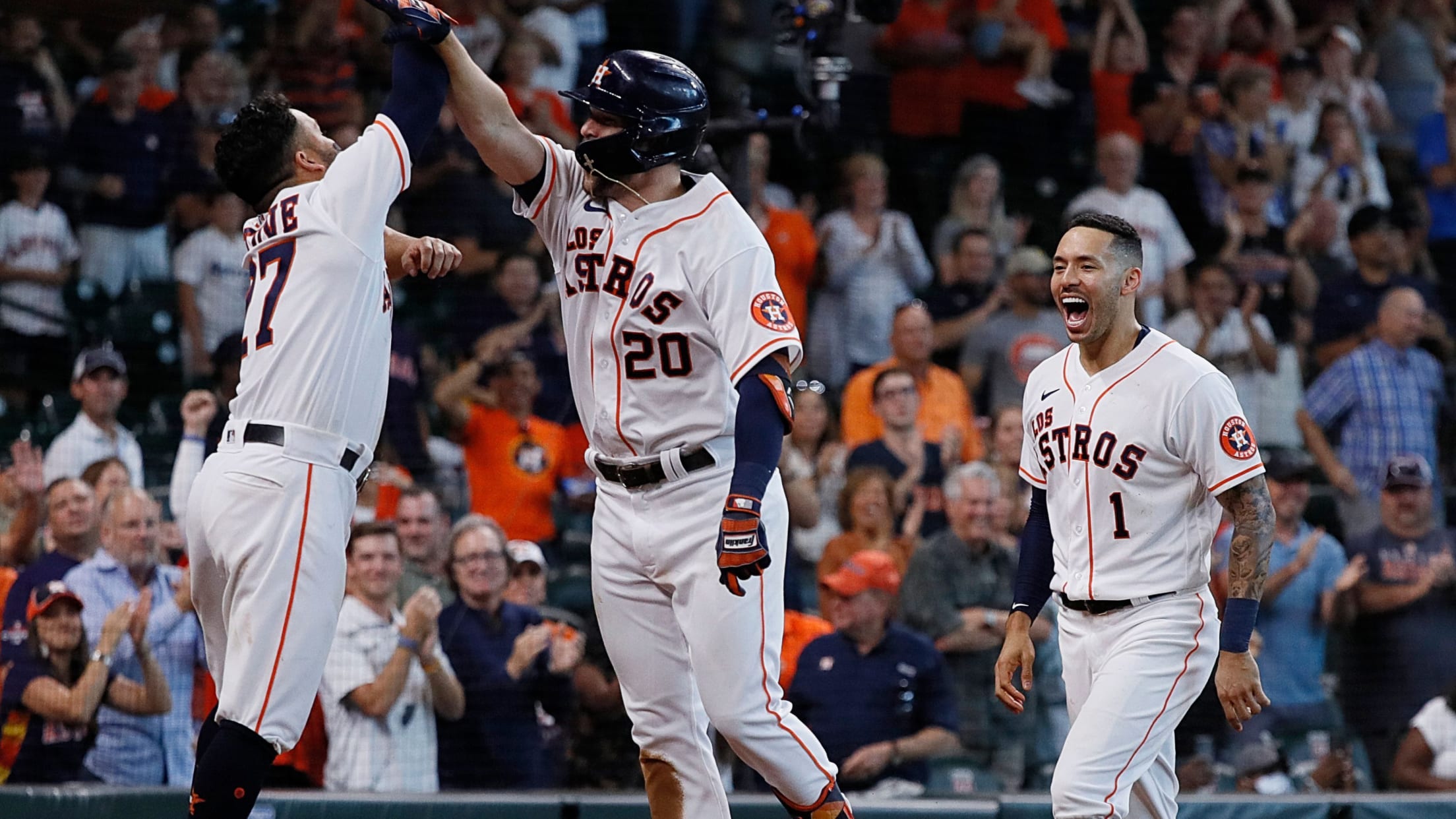 HOUSTON -- For a second time this series, Chas McCormick was the hero at Minute Maid Park for the Astros. Two days after winning Friday's game with a walk-off hit-by-pitch, McCormick crushed a 417-foot home run in the eighth inning to put Houston ahead for good in a 7-6 come-from-behind
Castro coming through 'big time' for Astros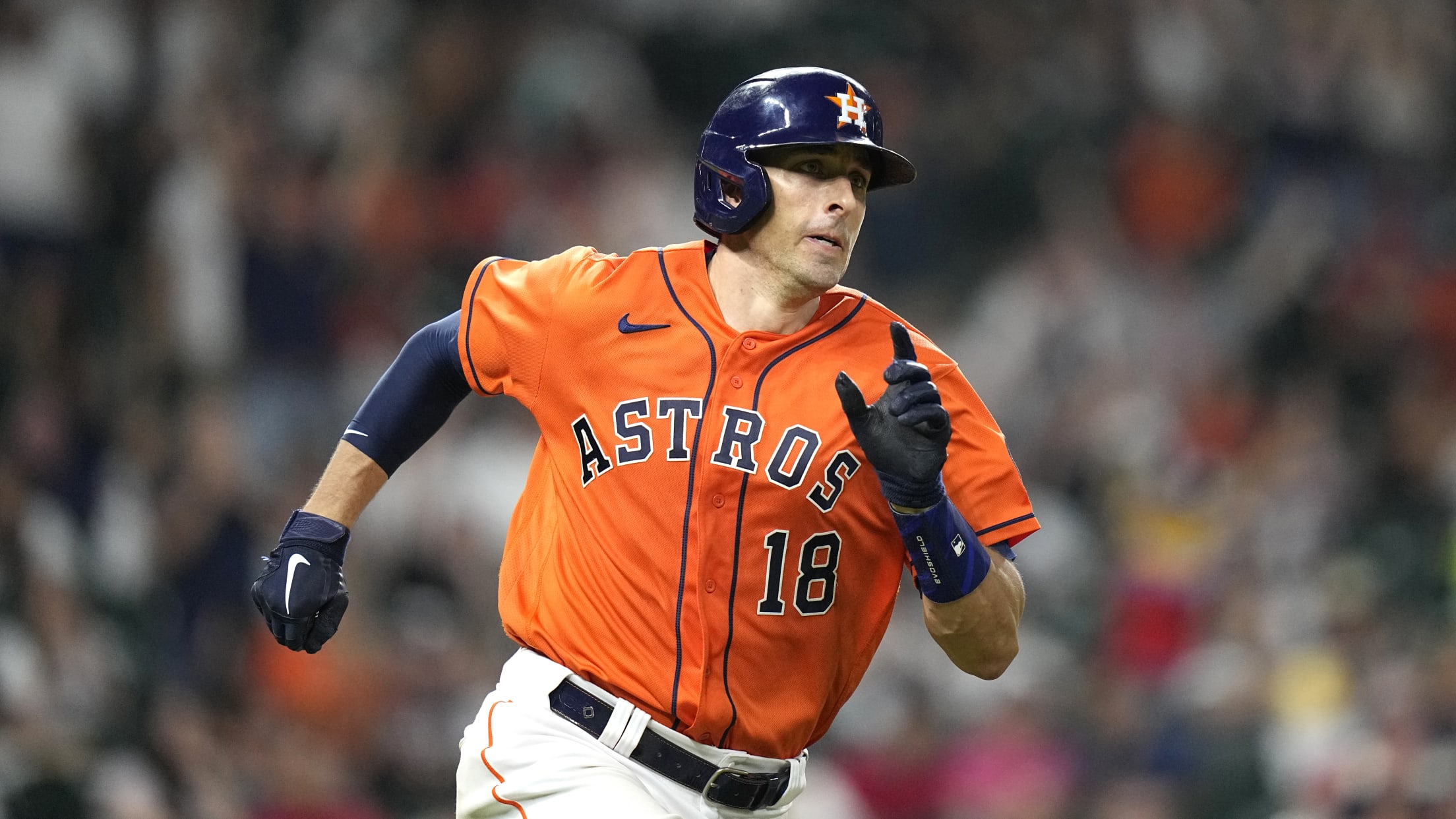 Fresh off a multiweek stint on the injured list with right knee soreness, Astros catcher Jason Castro has quickly made an impact, particularly in pressure-packed situations. In two days since being activated, Castro smacked a leadoff double to start the bottom of the ninth inning in Friday's dramatic win over
Power Rankings: Rivals set for photo finish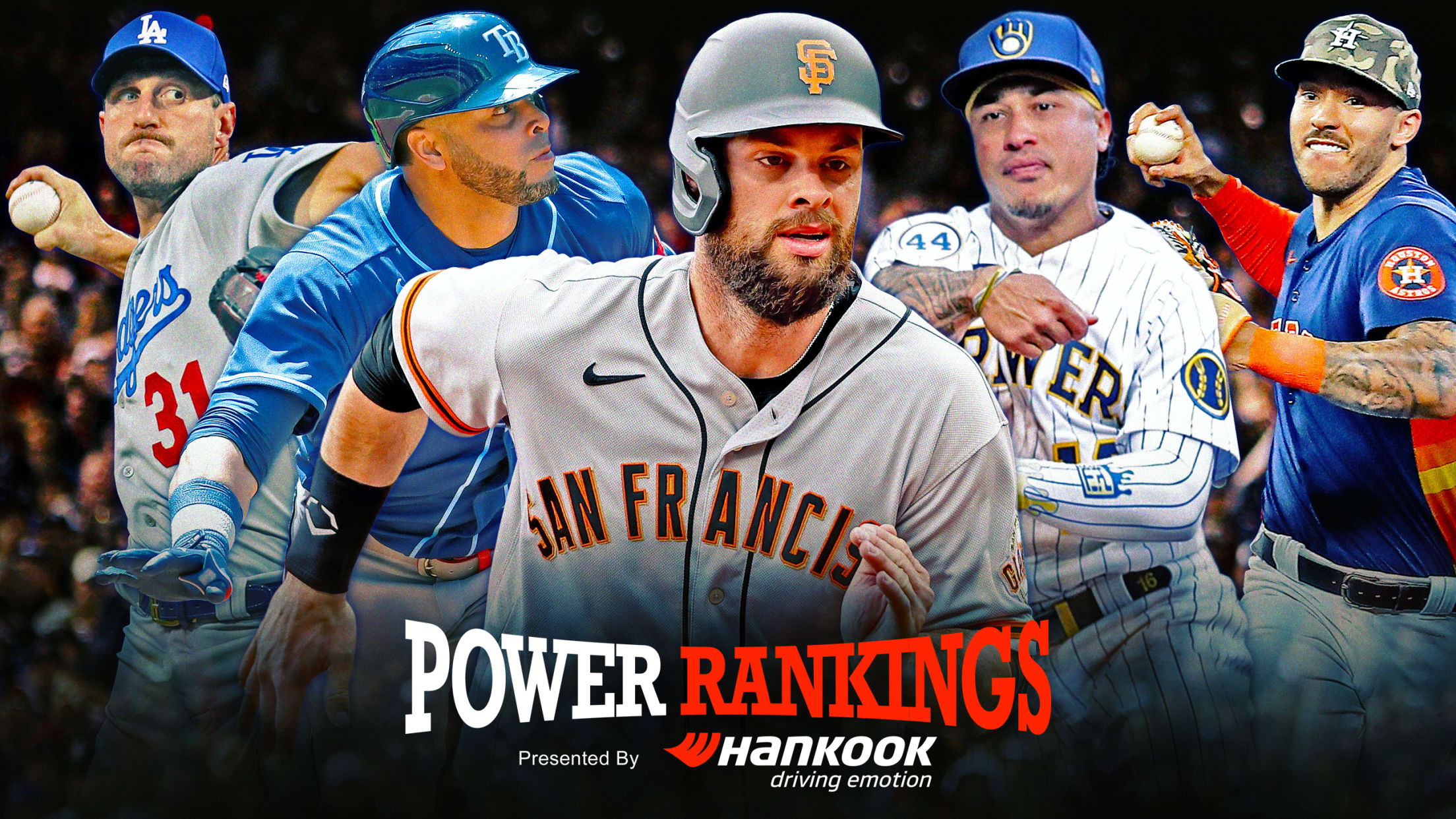 The NL West race has been as spectacular as advertised all season, and it's barreling toward an even better finish as the regular season enters the home stretch. One game separates the Giants and Dodgers, and it's possible that it'll take more than 162 games to decide the division winner.
Whitcomb makes Prospect Team of the Week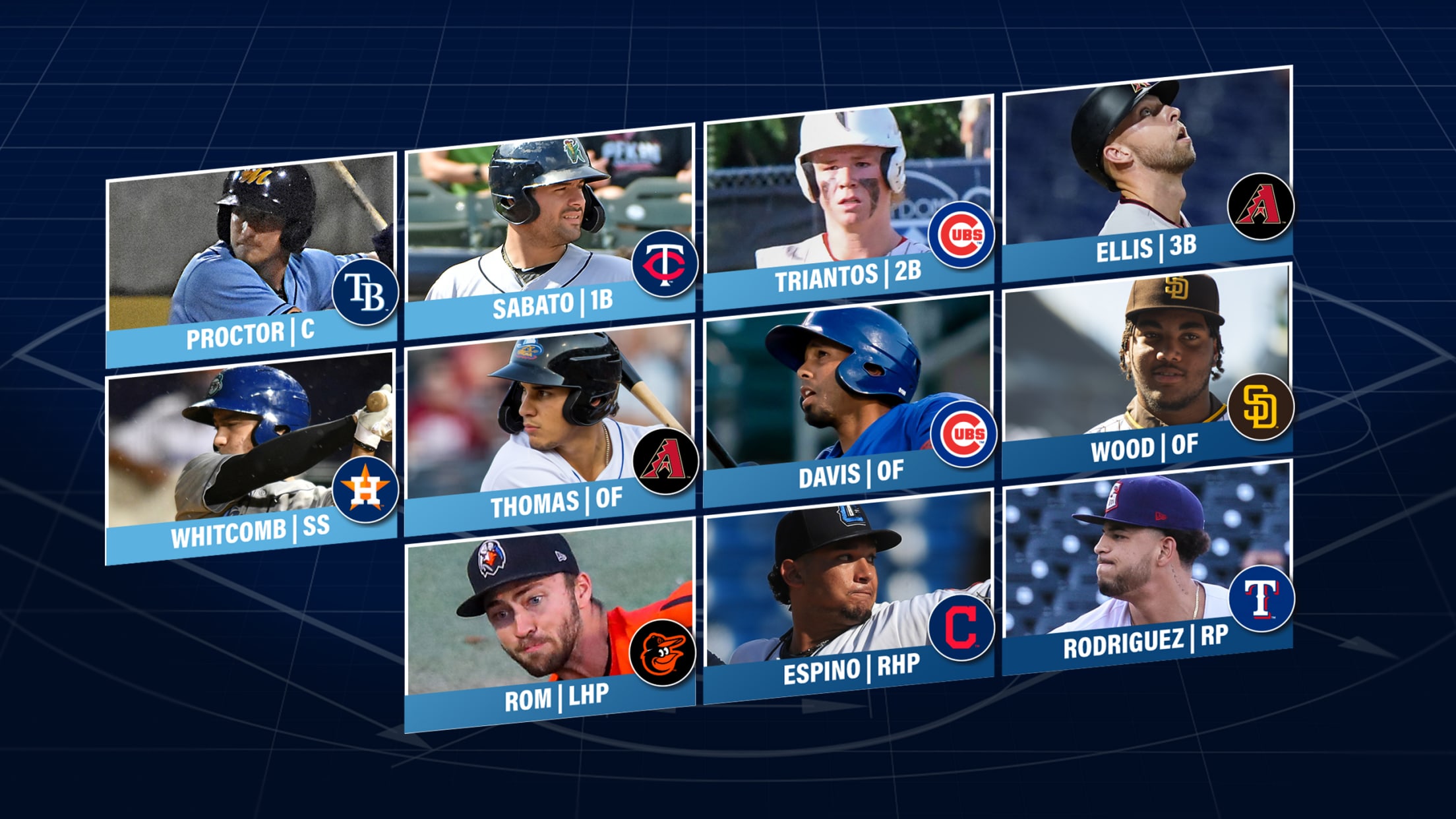 MLB Pipeline's Prospect Team of the Week honors the best performances from the previous seven days. Any Minor Leaguer currently on an organization Top 30 Prospects list in our Prospect Rankings is eligible. This past week marked the official end of the Minor League regular season, with playoffs in Low-A,