Garcia's solid start goes awry in sixth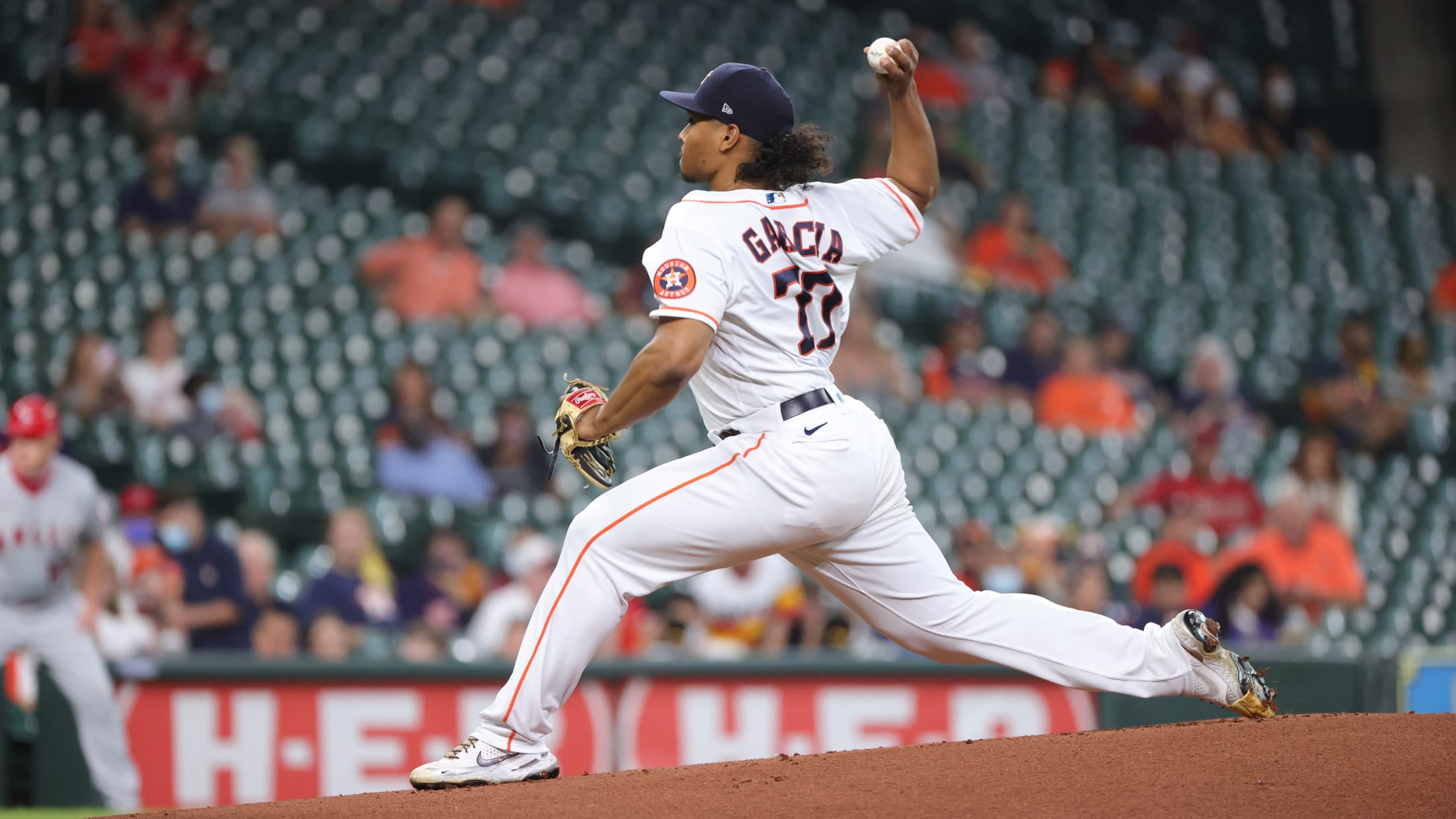 HOUSTON -- Astros right-hander Luis Garcia began throwing the cutter last year when he made his unexpected Major League debut, skipping Double-A and Triple-A, and it's proven to be his most effective pitch so far in 2021. At least, it was his most effective pitch. Jared Walsh and Justin Upton
Get Dusty's 'picks: HOU can relax protocol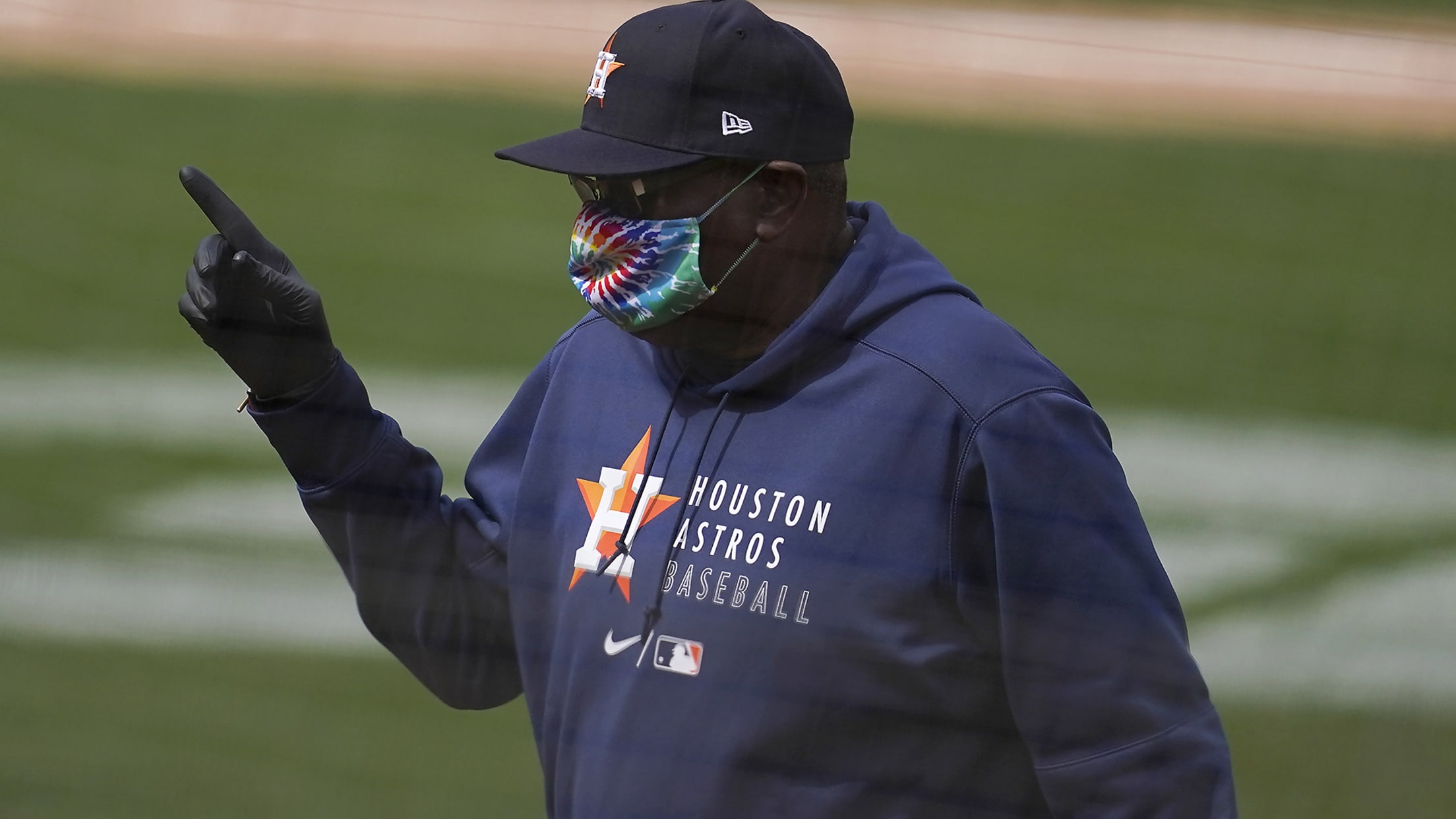 HOUSTON -- Astros manager Dusty Baker is looking forward to being able to chew on his trademark toothpicks once again. Catcher Jason Castro welcomes the chance to play cards with teammates in the clubhouse. Shortstop Carlos Correa is thankful he won't have to wear a mask in the dugout anymore.
Stat of the Day: Altuve keeps hitting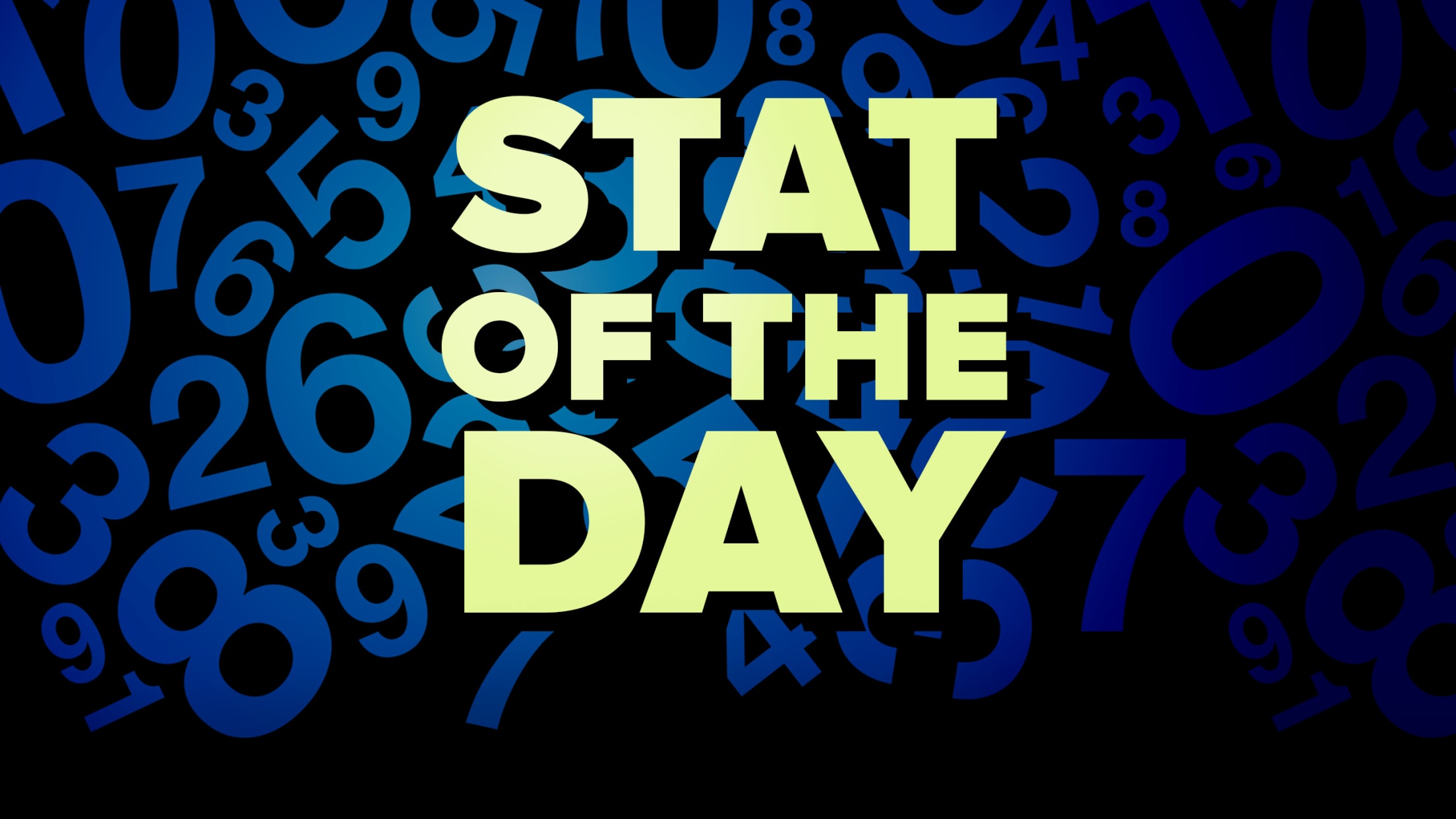 MLB.com is keeping track of a Stat of the Day for the Astros this season, highlighting a unique, interesting or fun nugget from each game. Astros Stat of the Day, April 2021
Tucker's 4-RBI day lifts Houston in finale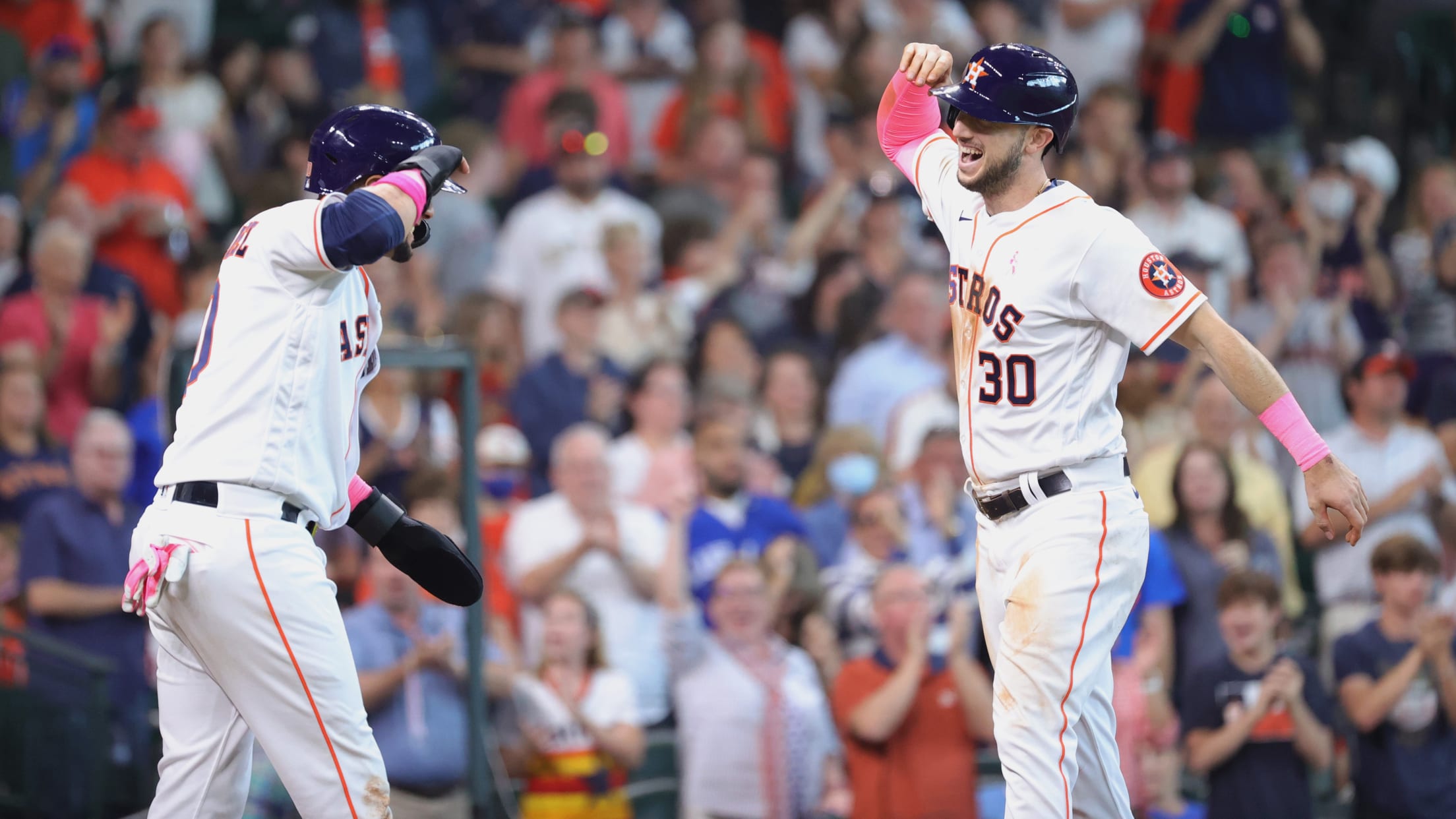 HOUSTON -- Perhaps this will be the game that gets Astros right fielder Kyle Tucker going. Tucker, who had a breakout 2020 season, had multiple extra-base hits for the first time this season with an RBI triple in the third and a three-run homer in the fourth to lead the
Draft do-over: Redrafting the 2011 class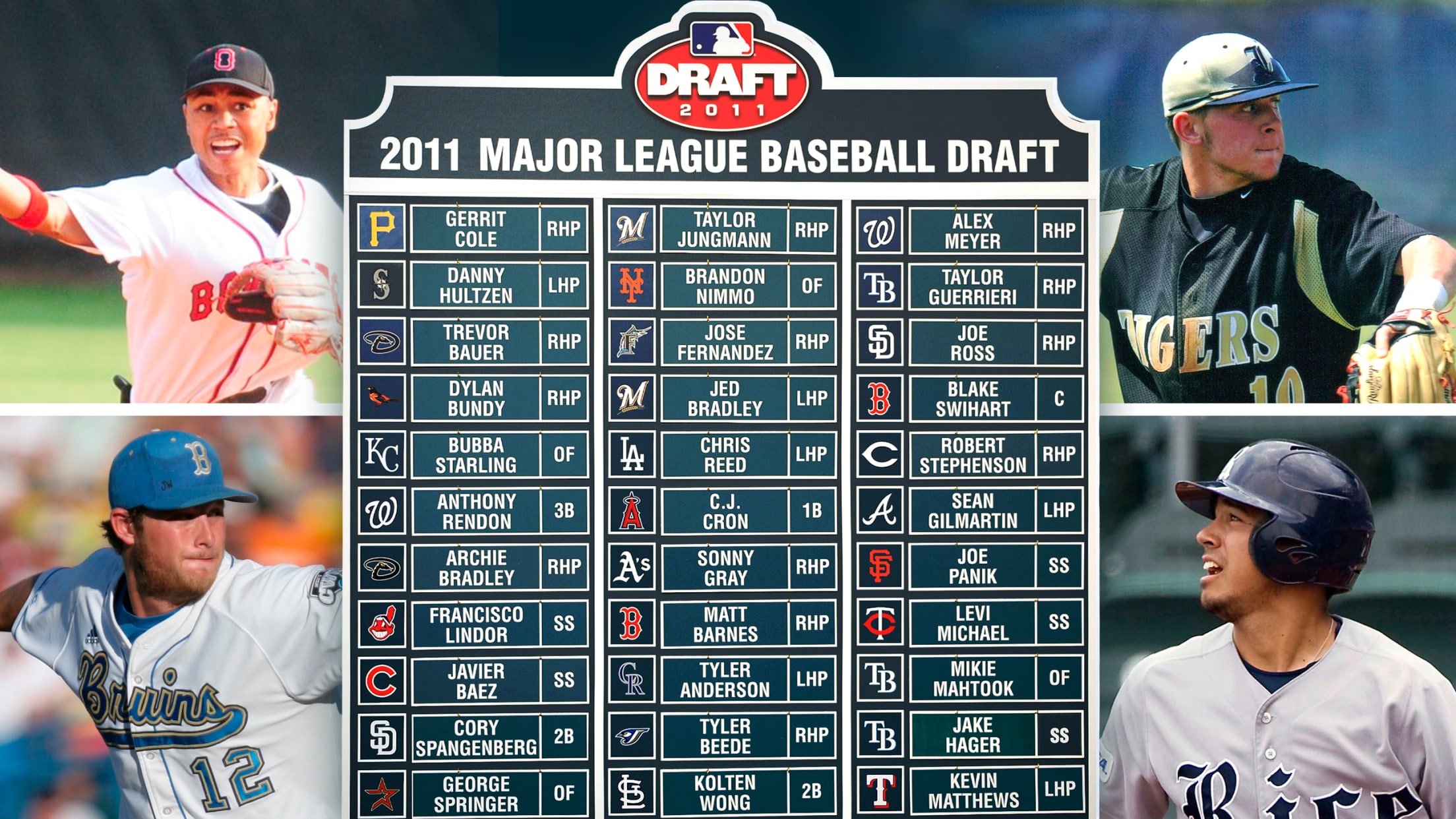 Scouts can sense when a Draft might be special, and they had that inkling about the 2011 crop early on. They viewed it as the best class since 2005, which sent 26 of its 30 first-rounders to the big leagues and featured stars such as Ryan Braun, Andrew McCutchen and
Astros set to reach 85% vaccine threshold
Team will begin relaxing COVID protocols, starting on Monday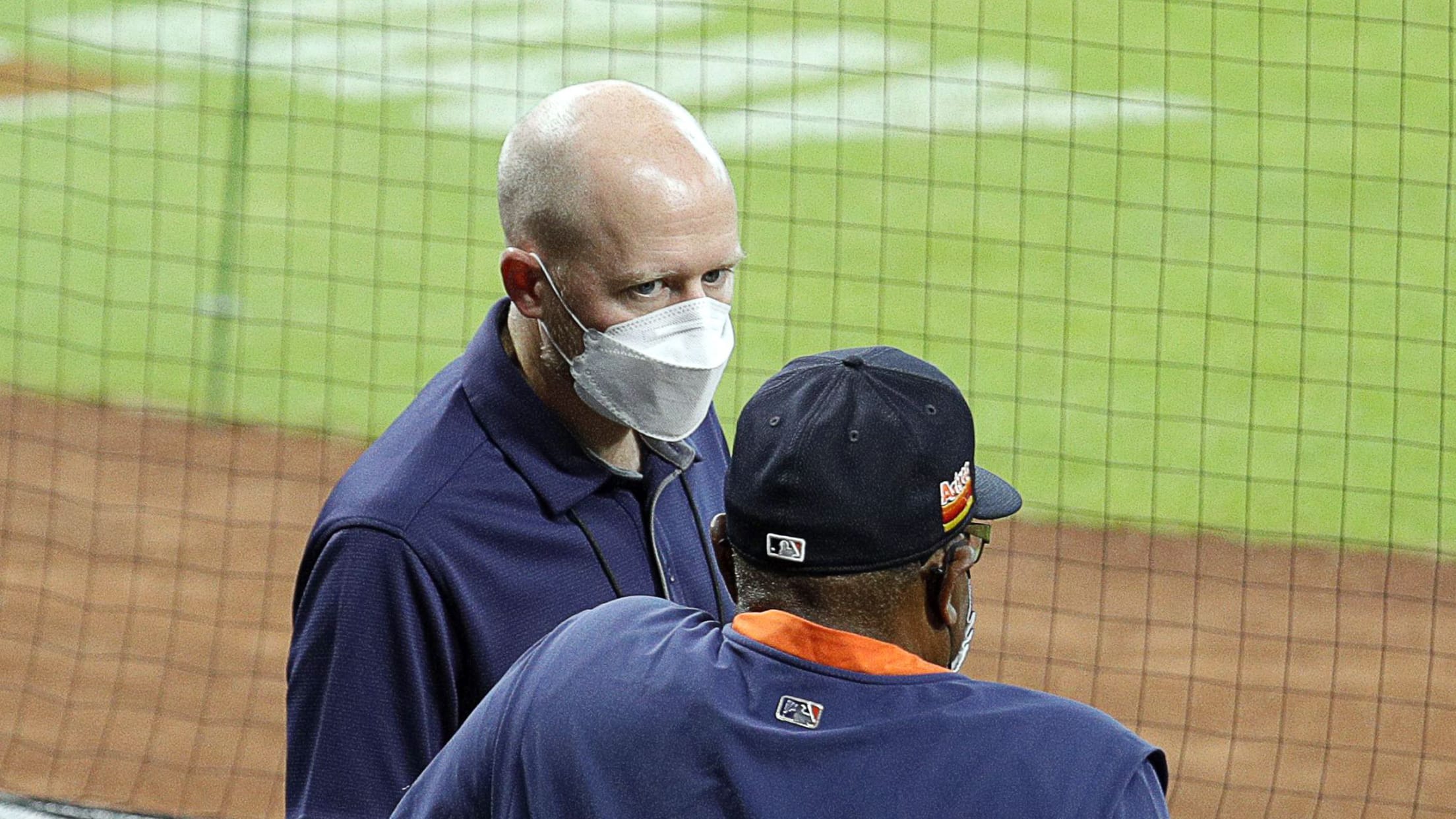 HOUSTON -- The Astros will join the growing group of clubs that will be able to relax the coronavirus protocols by hitting the 85-percent vaccination threshold on Monday, general manager James Click said Sunday on the team's pregame radio show on 790 AM in Houston. That means Astros players won't
Notes: Paredes close; Honorary Bat Girl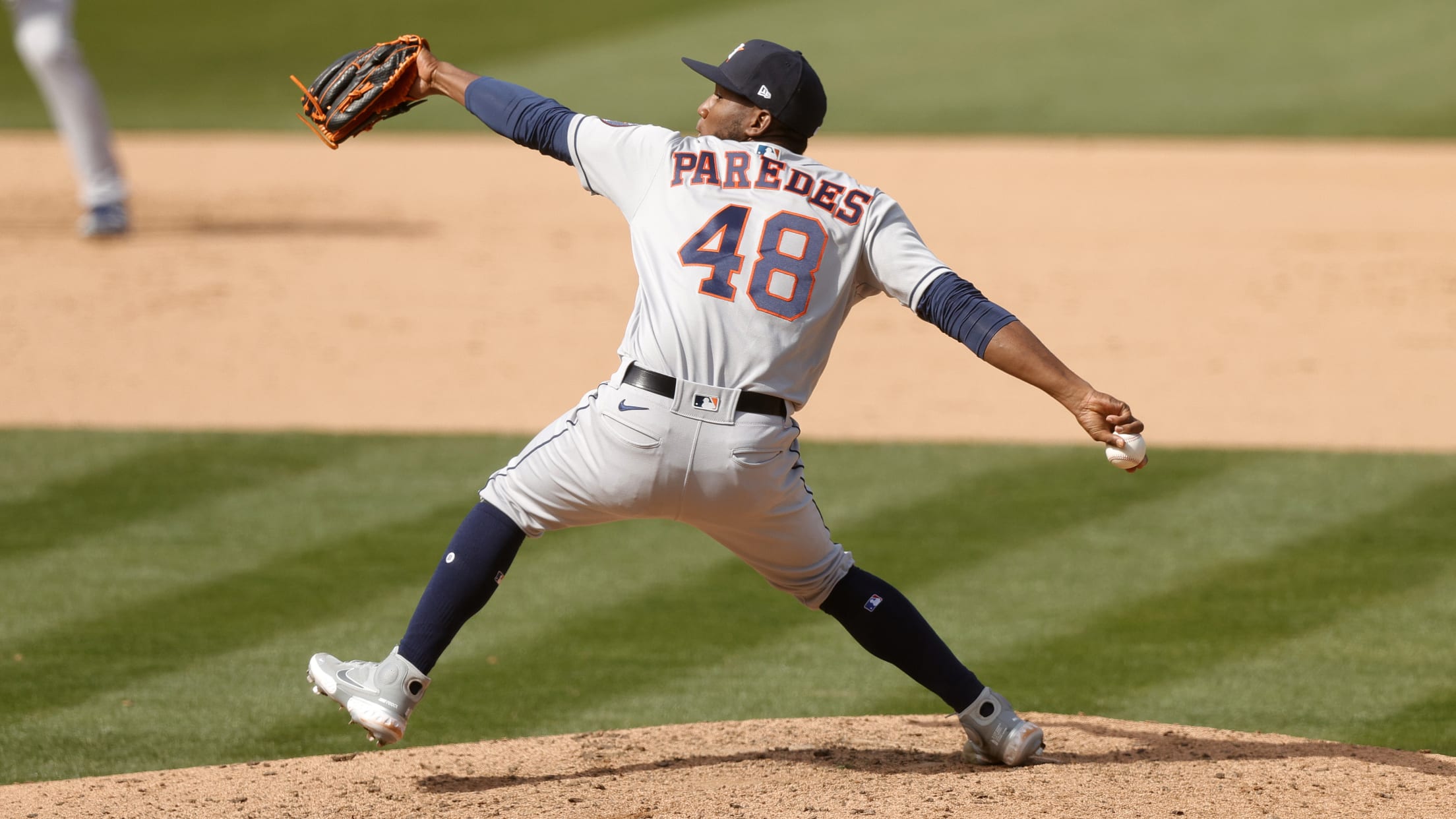 HOUSTON -- The Astros' bullpen could get some help within the next week. Right-hander Enoli Paredes threw two perfect innings, striking out five of the six batters he faced, in his second Minor League rehab assignment Saturday for Double-A Corpus Christi. Astros manager Dusty Baker said Paredes, who injured his
'He's a hitter': Yordan goes off once more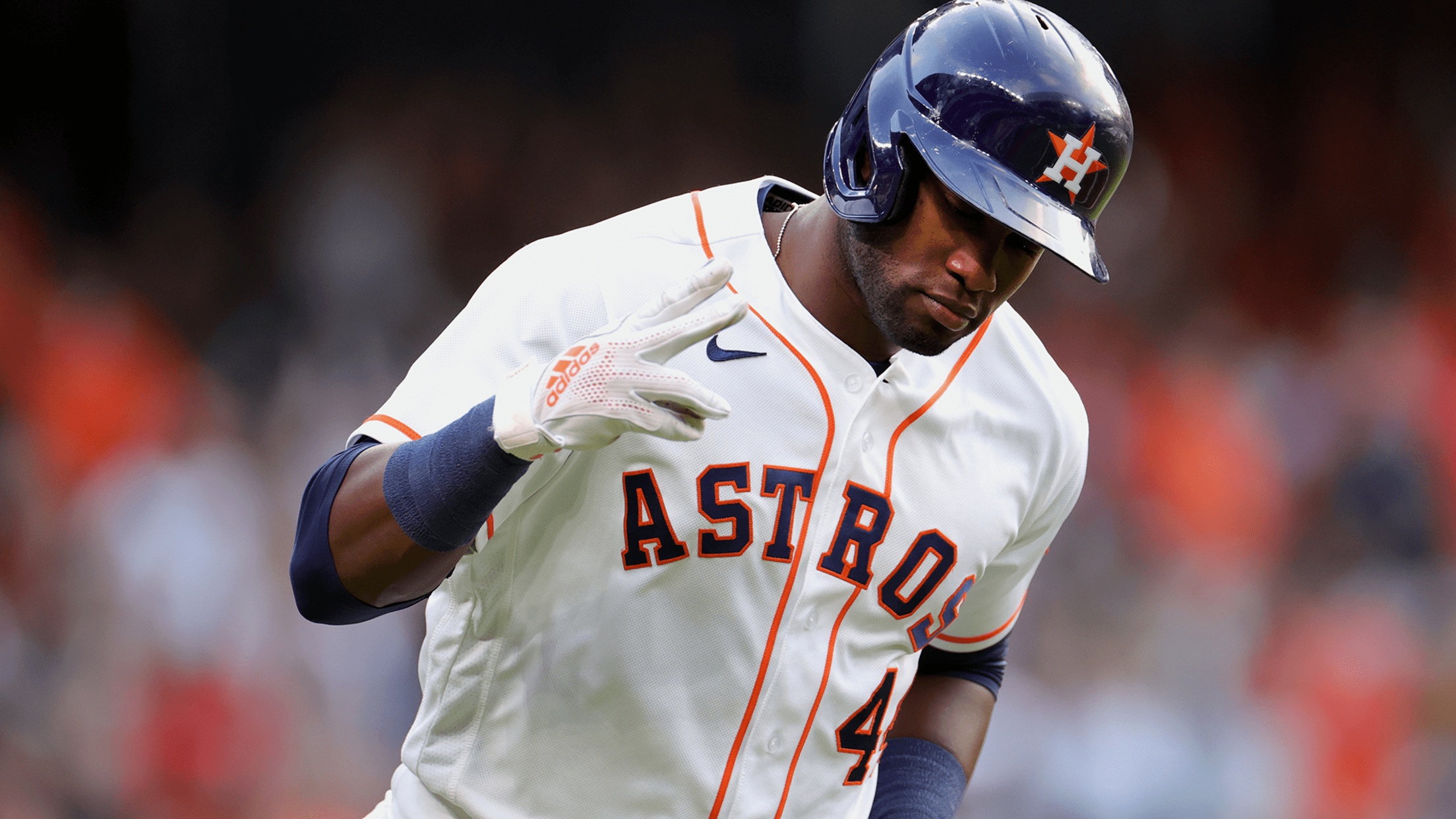 HOUSTON -- Another big night with the bat from designated hitter Yordan Alvarez wasn't enough to rescue the Astros on Saturday night. Alvarez, the slugger who's off to a historic start in his big league career, went 2-for-4 with a two-run home run and three RBIs, but the Astros' two-game
A-Breg's next big hit: 'Breggy Bomb Salsa'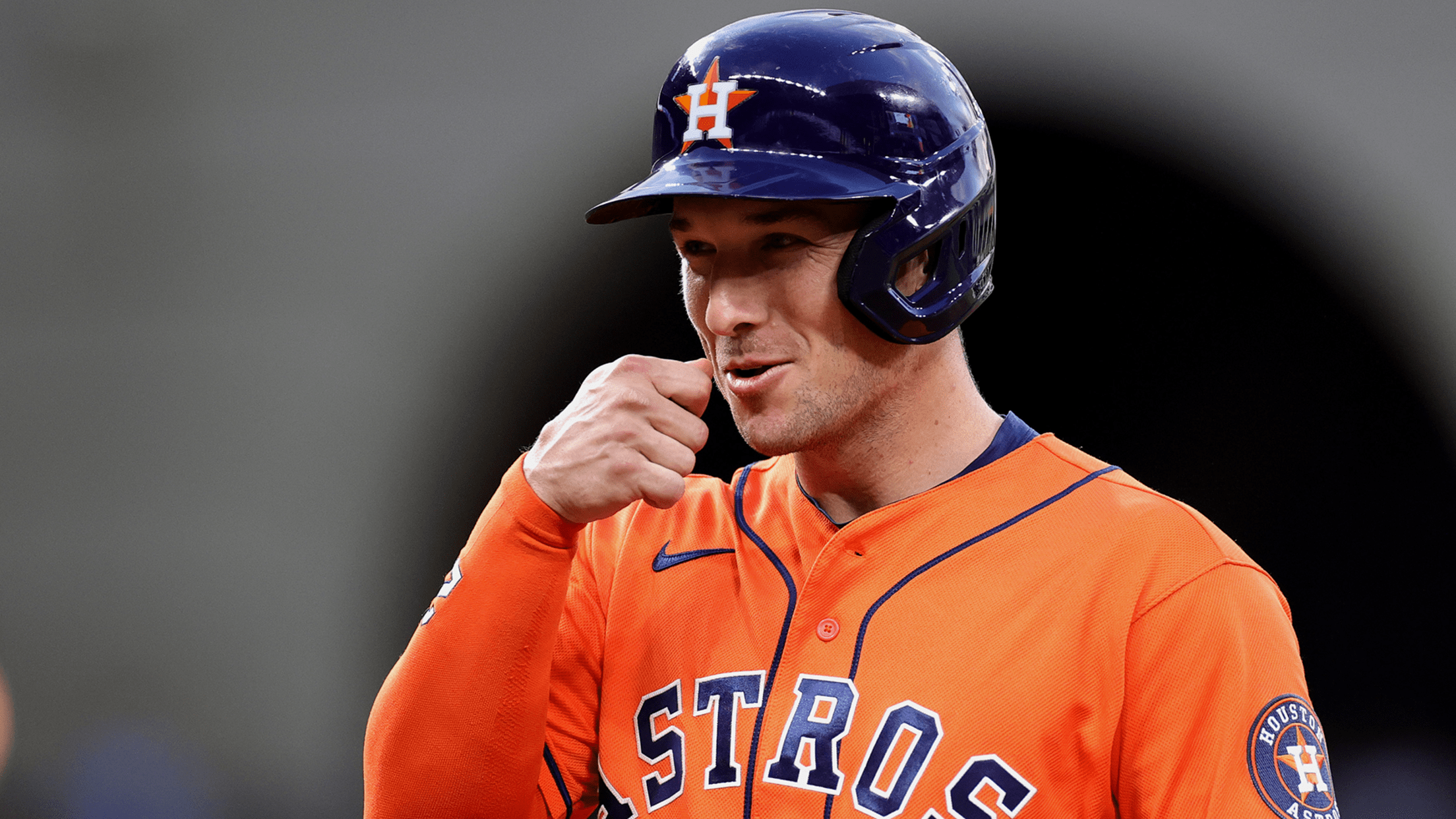 HOUSTON -- If the early reviews are any indication, Alex Bregman's next big hit will be coming to local grocery stores soon. In the coming days, Bregman is set to launch "Breggy Bomb Salsa," which he said Saturday has been in the works for two years and blends the tastes
Biggio hits 'special' HR with dad in stands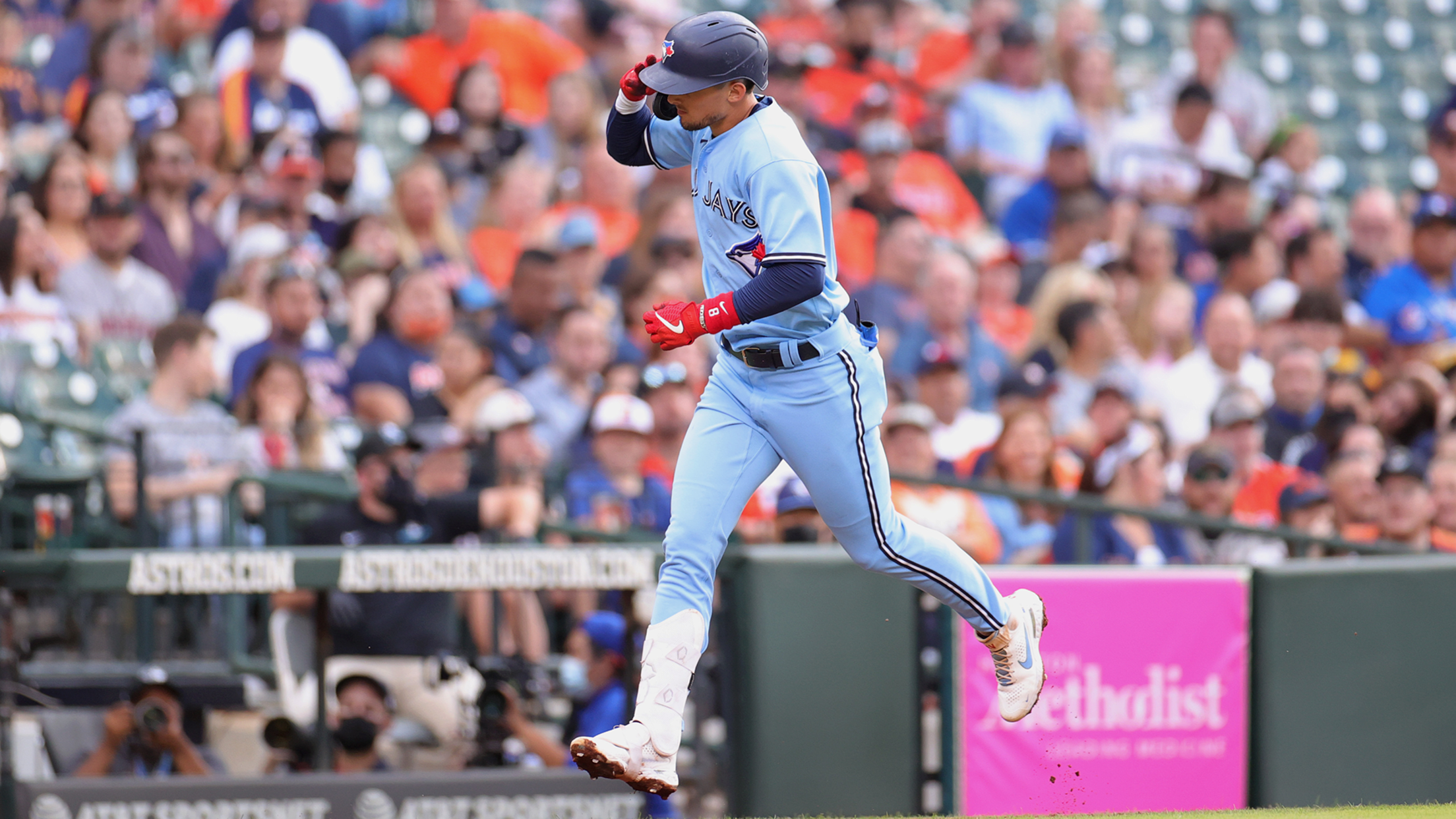 Cavan Biggio homered in Houston for the first time in the Blue Jays' 8-4 win over the Astros. That put his dad, Hall of Famer Craig Biggio, in a bit of an awkward spot. Craig, who played 20 seasons with the Astros, has served as a special assistant to the
Yuli's tear continues with 4 hits, 4 RBIs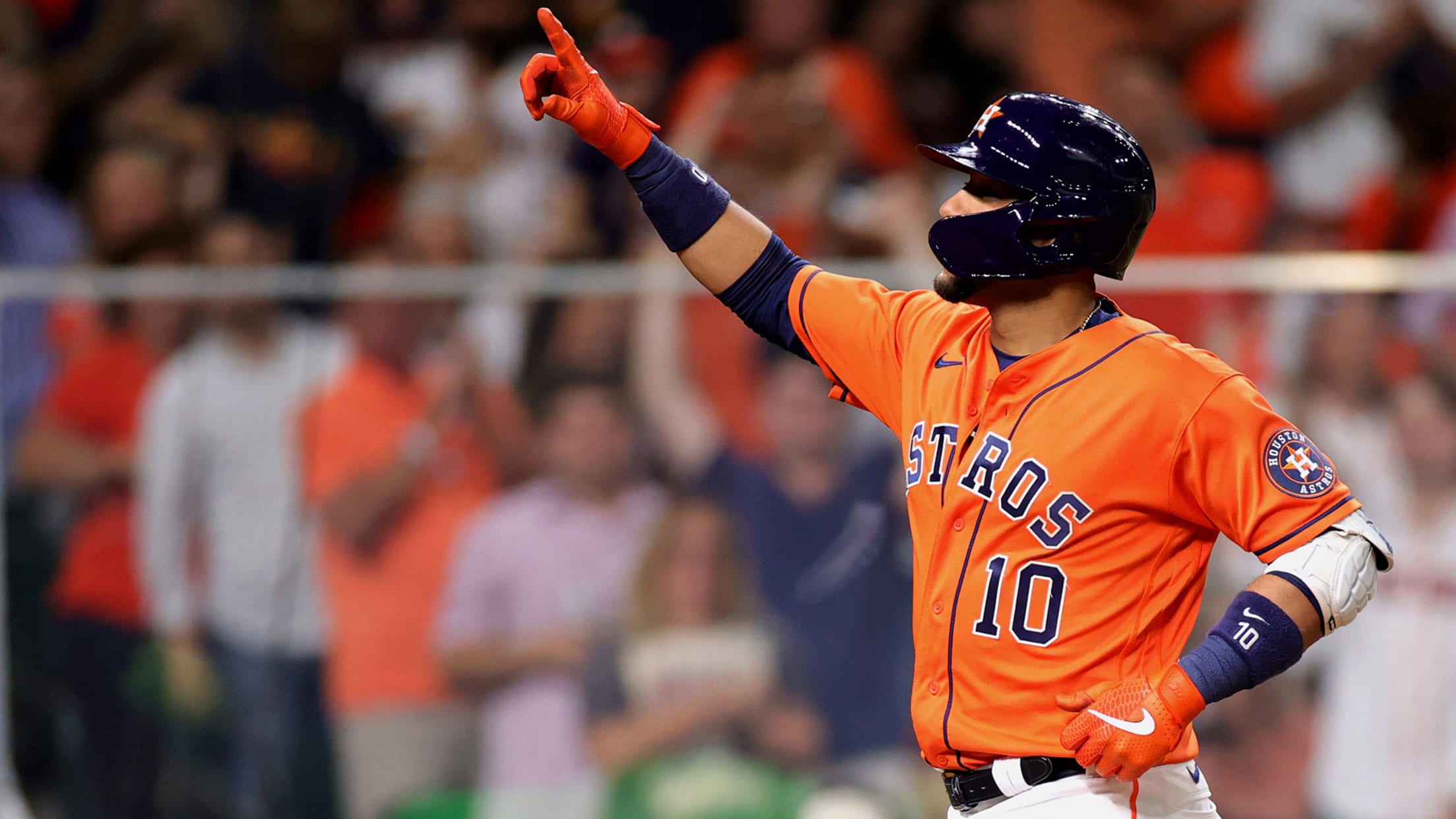 HOUSTON -- It would have been hard to imagine last October that Astros first baseman Yuli Gurriel was poised to have the kind of season at the plate he's enjoying in 2021. By the time the playoffs rolled around, Gurriel was virtually an automatic out in the Astros' lineup, and
Verlander 'hitting all checkmarks' in TJ rehab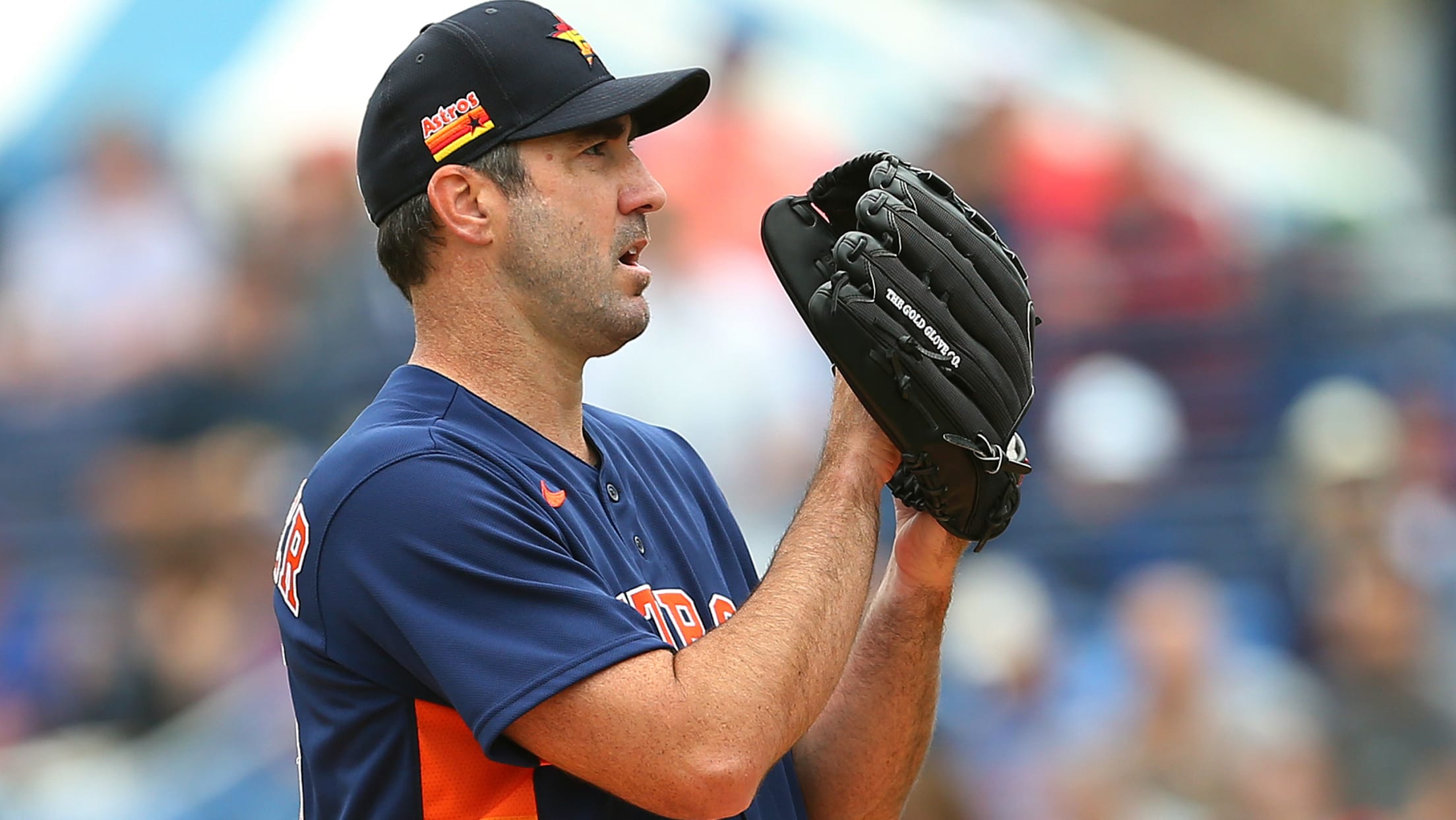 HOUSTON -- Speaking with reporters for the first time in nearly 10 months, pitcher Justin Verlander said his recovery from Tommy John surgery performed on his right elbow last fall is progressing smoothly, and he didn't completely rule out a return to the mound for the Astros this year. Verlander,
Notes: Valdez update; Springer returns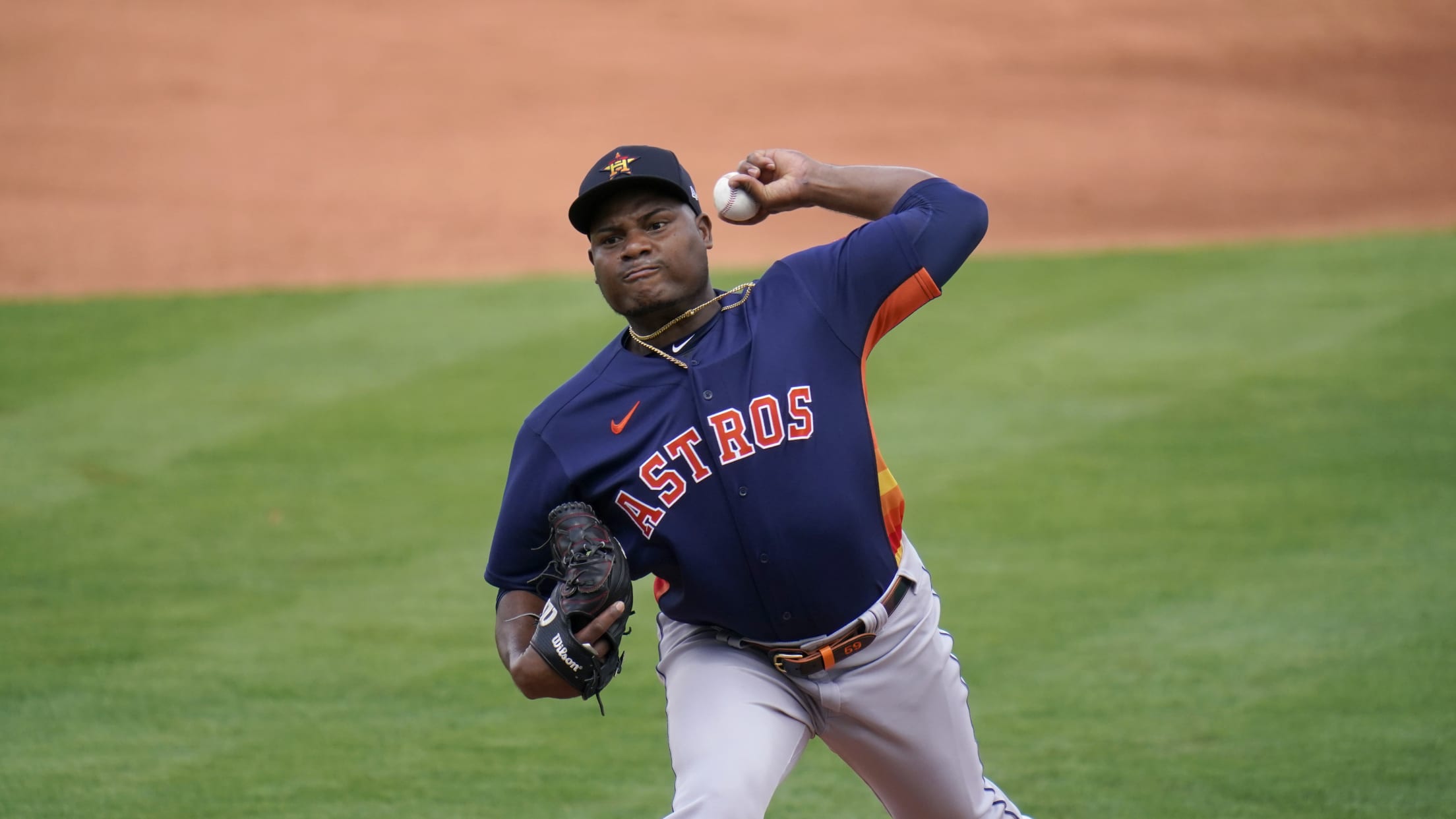 HOUSTON -- Astros left-hander Framber Valdez, who fractured his left ring finger in his first start in Spring Training on March 2, took a big step toward his recovery when he threw live batting practice on Friday in West Palm Beach, Fla., facing hitters for the first time in more
Boo that! Altuve's go-ahead HR tops Yankees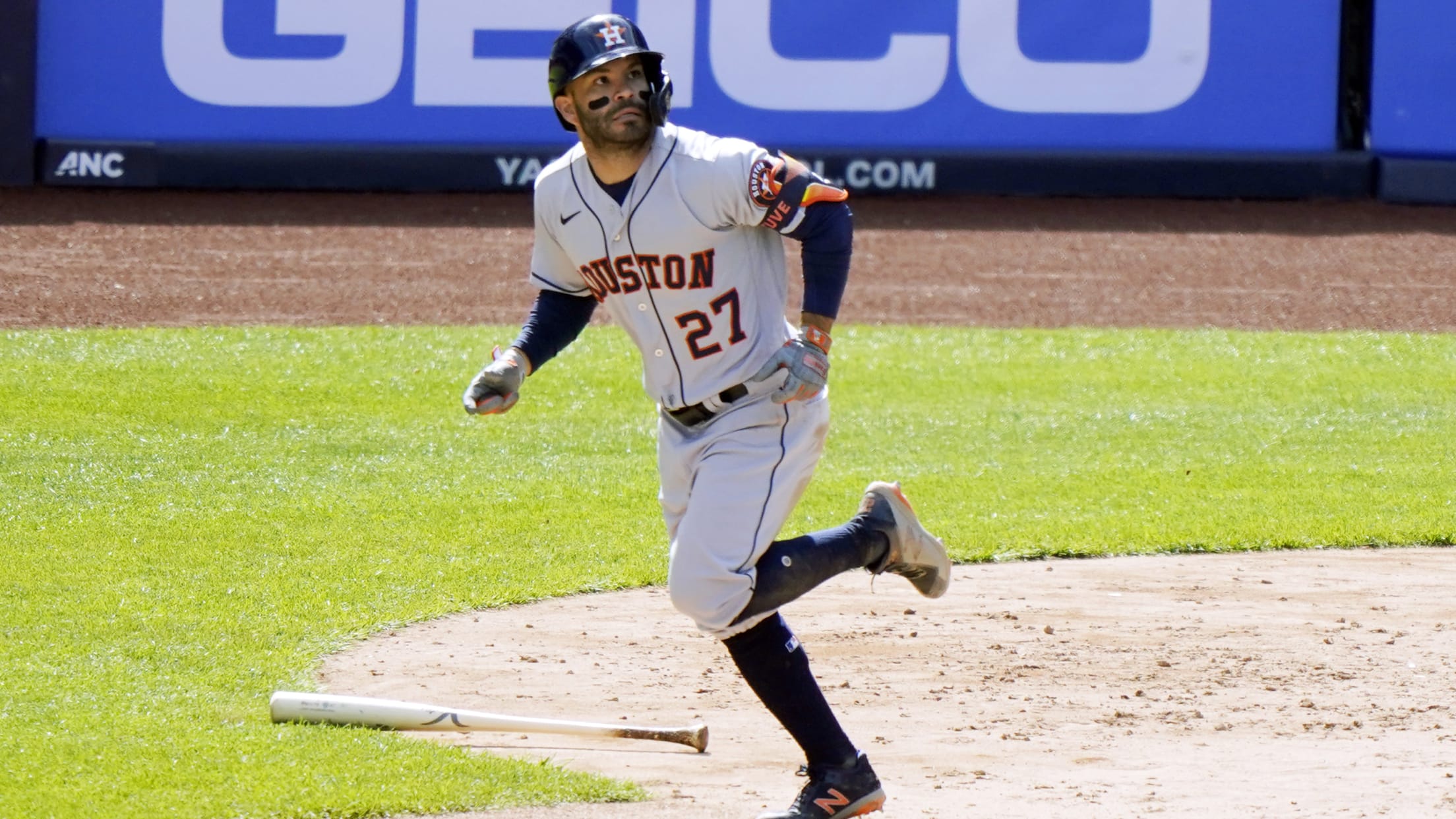 Jose Altuve heard plenty of jeers from fans at Yankee Stadium during this week's three-game series, but they fell silent in the eighth inning of Thursday's finale. On a full-count fastball well above the strike zone, Altuve smacked a go-ahead three-run homer to lift the Astros to a 7-4 win.
This is the biggest bat flip you'll ever see
An Astros prospect sent one into deep space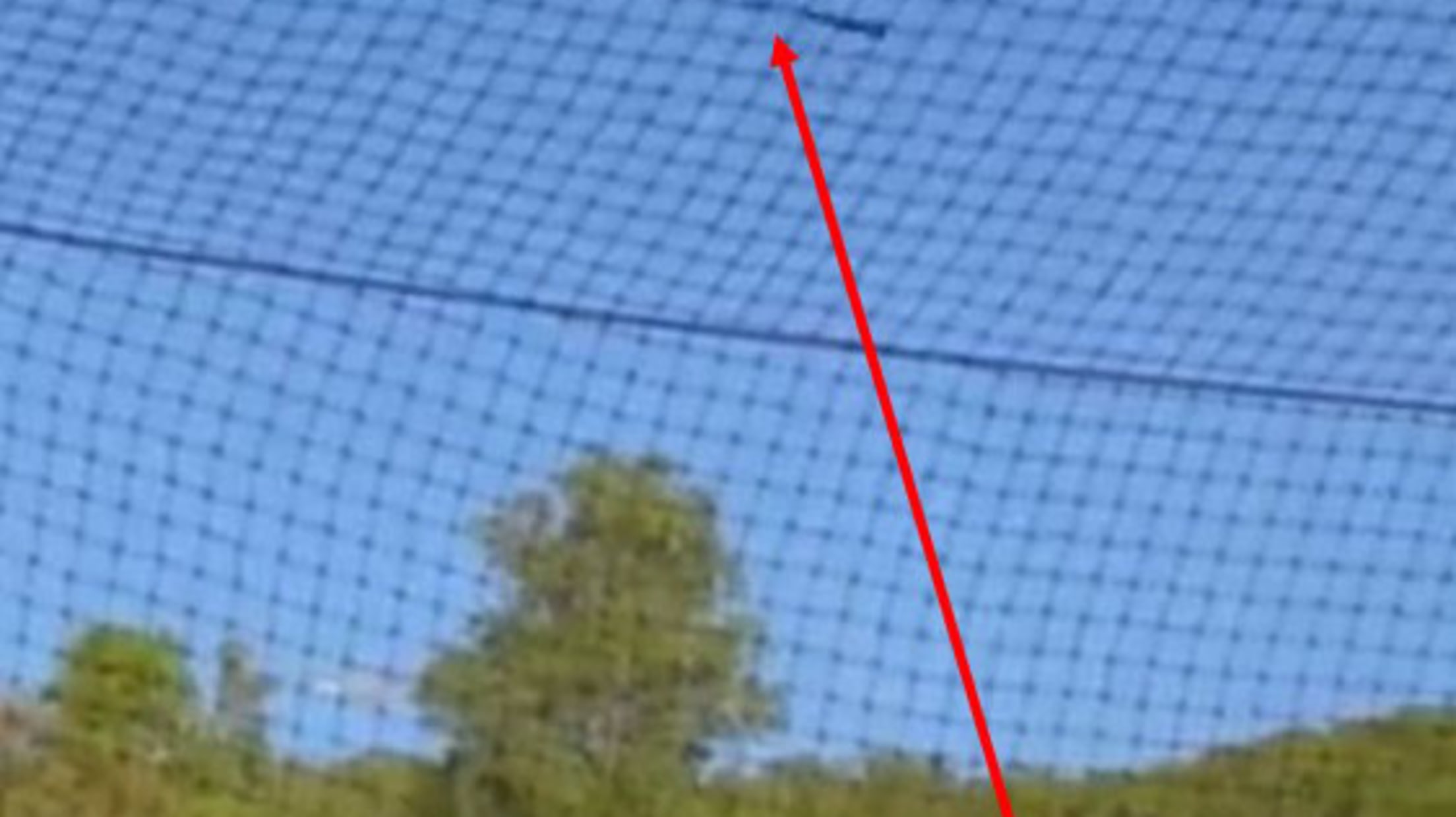 There are all kinds of bat flips. There are angry flips, there are stylish ones, there's Tom Lawless. But what about the distance category? What about total height? After Thursday's Asheville Tourists game, Astros prospect Luis Santana has that crown and nobody is even close.
Classic Astros card: Bagwell's goatee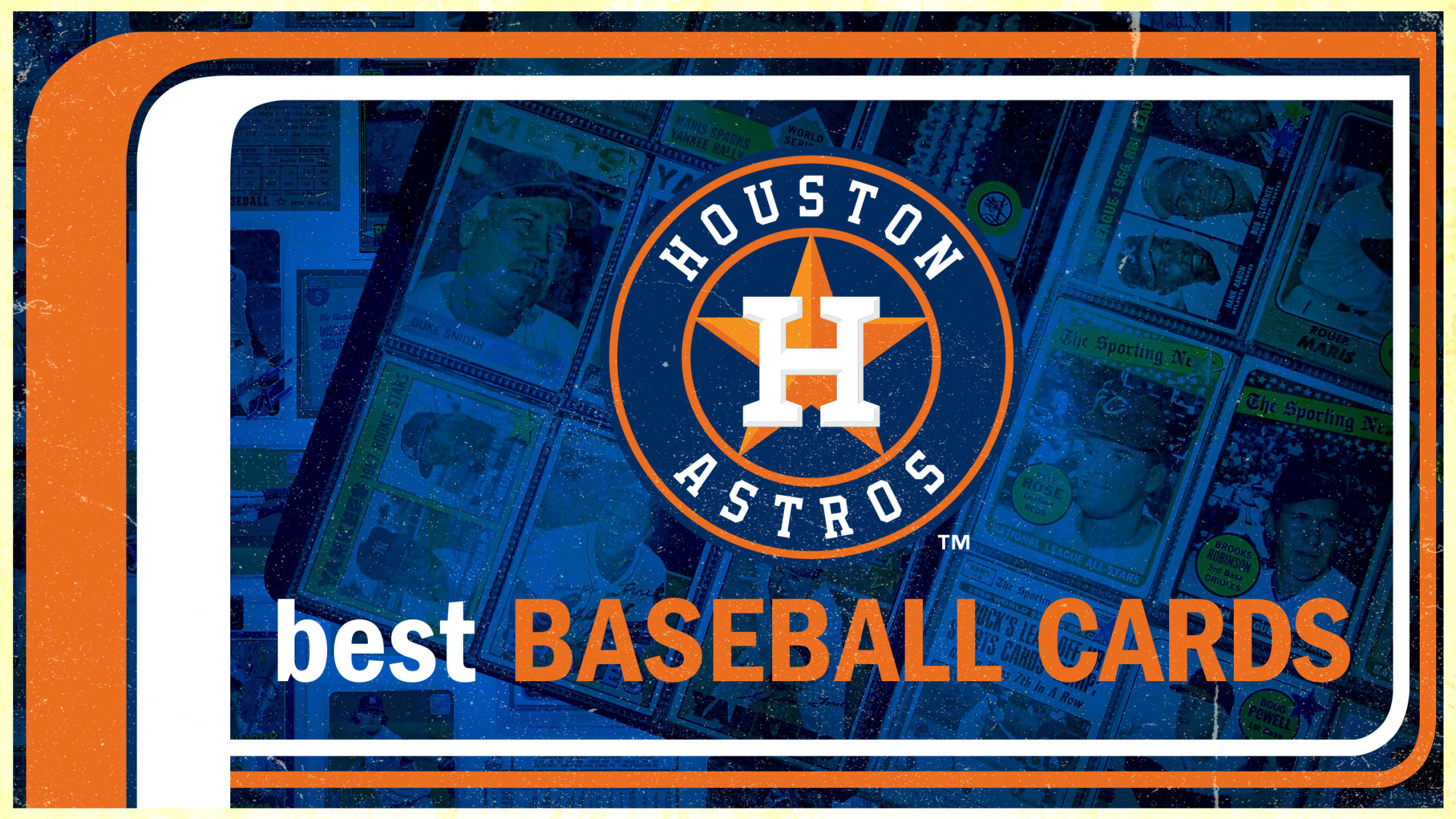 As part of the celebration of the 70th anniversary of Topps baseball cards, we've asked fans (as well as our staff) to submit their all-time favorite baseball cards, and we've broken them down by team. We'll be revealing submissions regularly throughout the season, ranging from the famous to the weird,
AL West Minor Leaguers set for big impact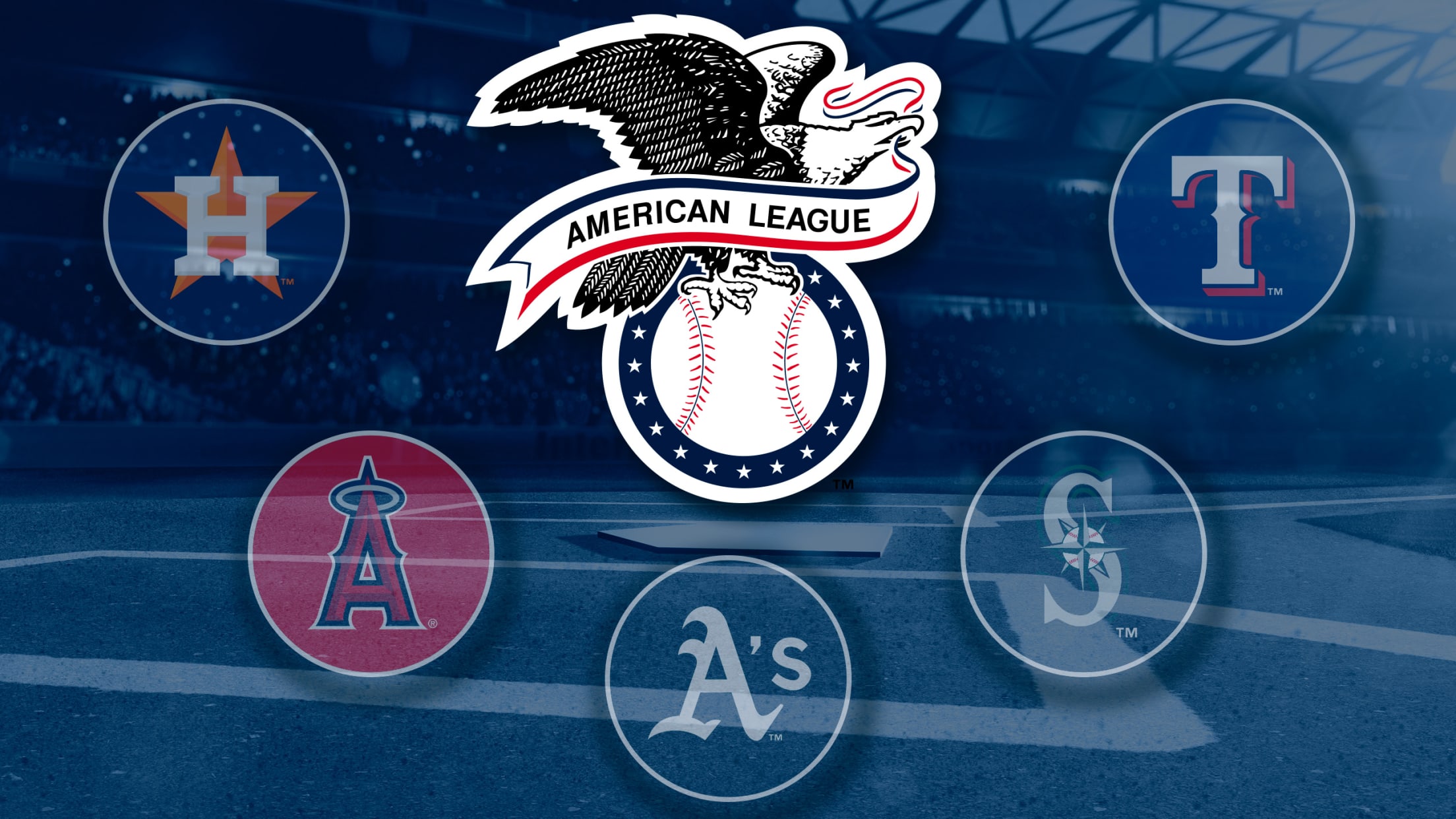 The American League West is loaded with star power at the big league level, and it's no different in the Minor Leagues. Each club has a number of top prospects on track to make it to the The Show sooner than later. We take a look at which of those
1 bold prospect prediction for every team
Wander in the bigs this month? Our experts can see it happening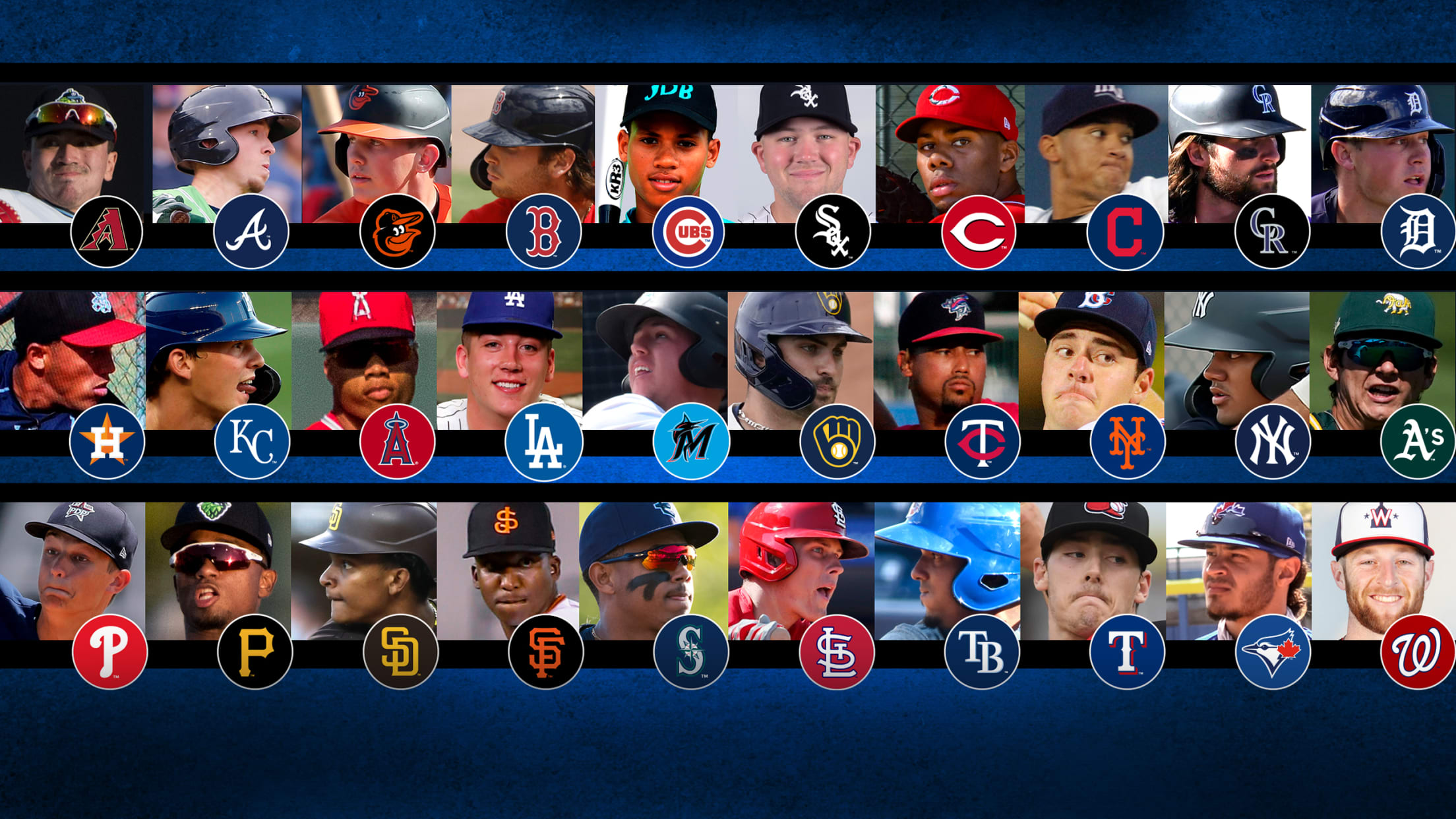 Covering prospects is a predictive business. Ranking players and talking to the folks whose job it is to project what they'll become, namely scouts and player development staff, is really all about prognostication. So we're not really going too far out of our comfort zone this week by providing a