Alvarez leaves early with right oblique discomfort in 'tough blow'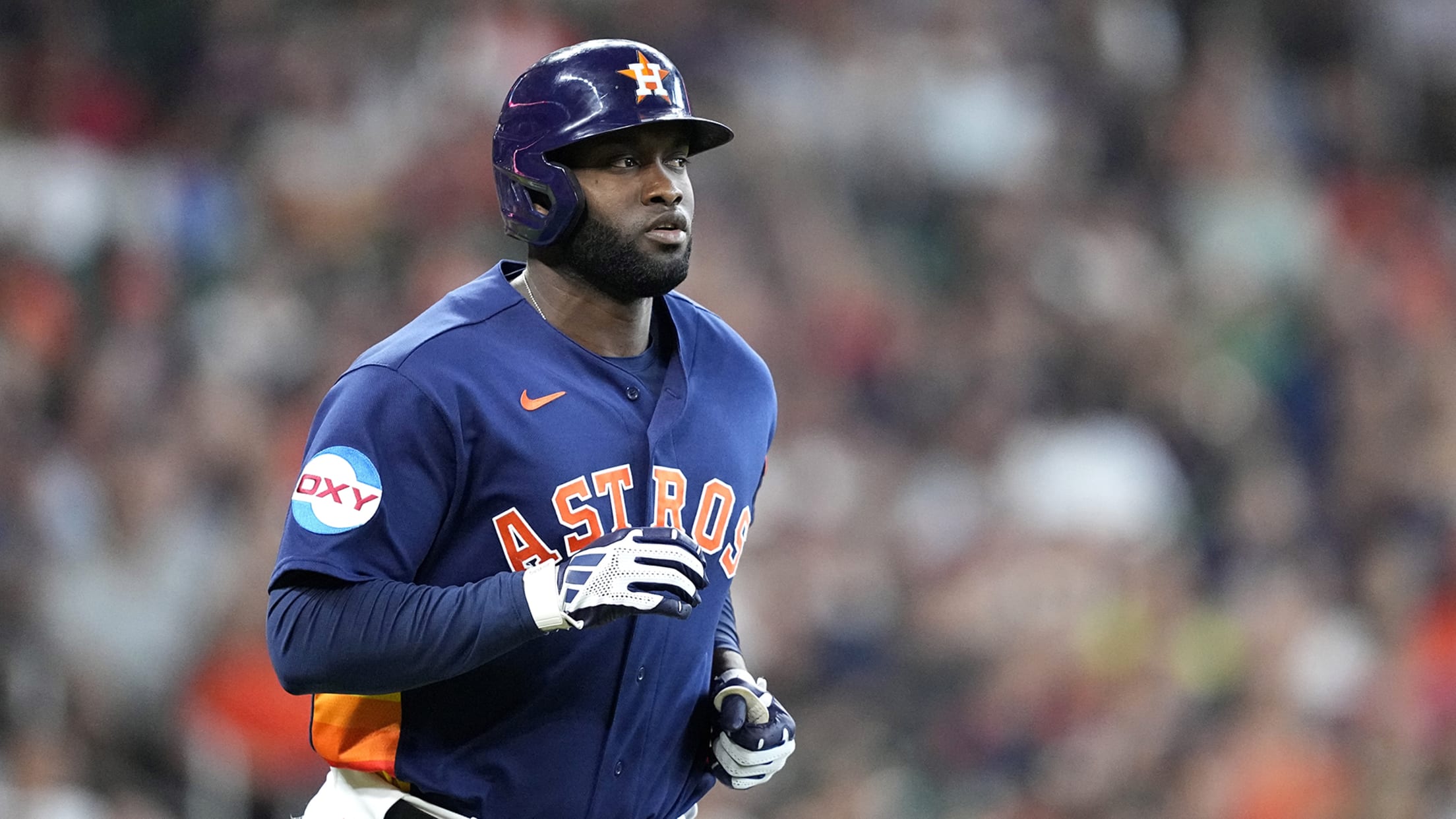 TORONTO -- Astros designated hitter Yordan Alvarez grabbed his right side and grimaced a few times while shuffling through the visiting clubhouse at Rogers Centre following a 3-2 loss to the Blue Jays on Thursday. The slugger left the game after his first-inning at-bat with right oblique discomfort. It's unknown
Injuries & Moves: McCullers scheduled for MRI on Friday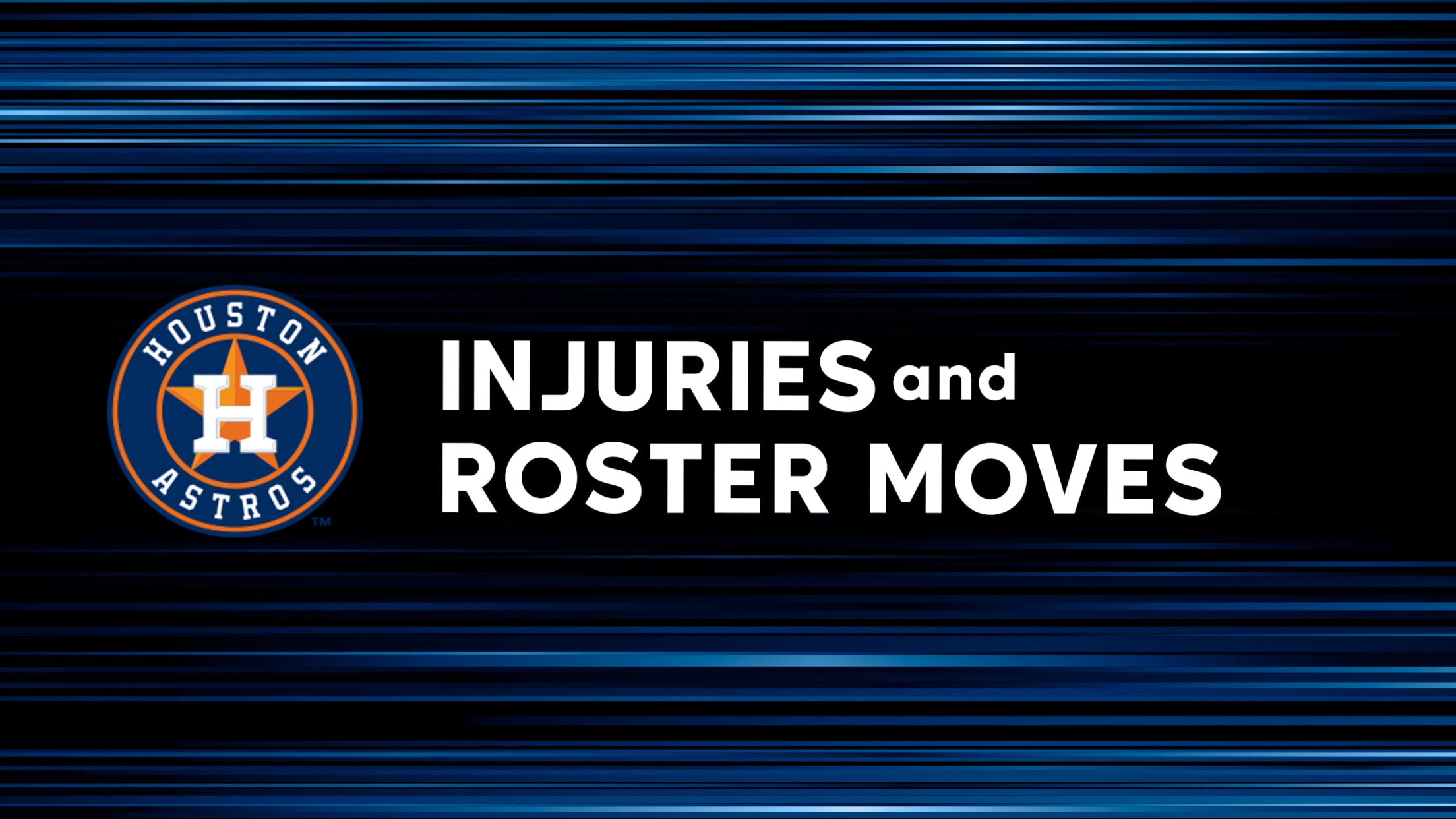 Altuve exits after 'feeling sick' as Astros' win streak ends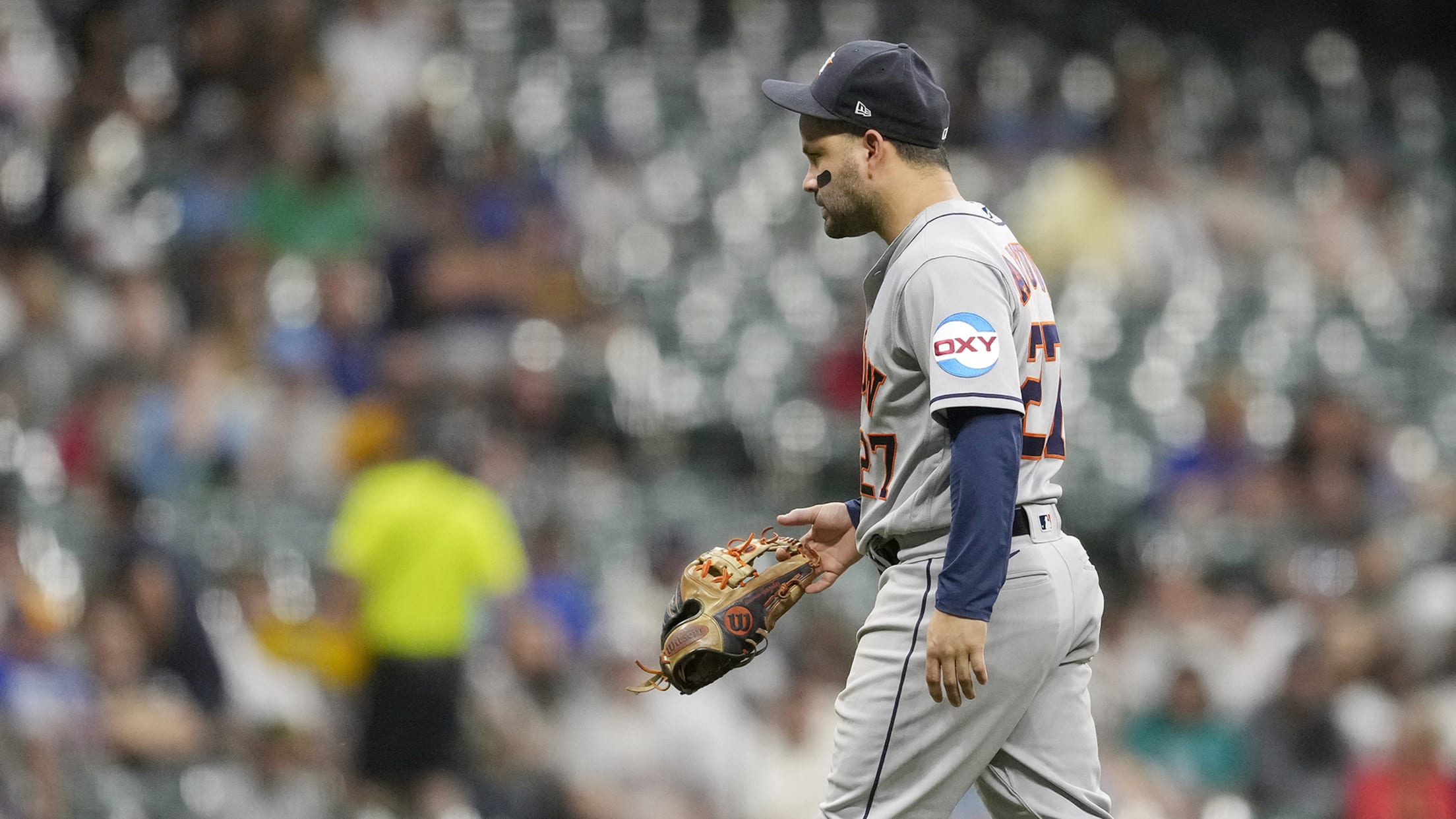 MILWAUKEE -- Astros second baseman Jose Altuve was pulled from Tuesday's 6-0 loss to the Brewers in the sixth inning because he was feeling sick, and really no one in the Houston dugout could have been feeling too good watching an eight-game winning streak come to a halt at American
'A tremendous blow': Garcia to undergo Tommy John surgery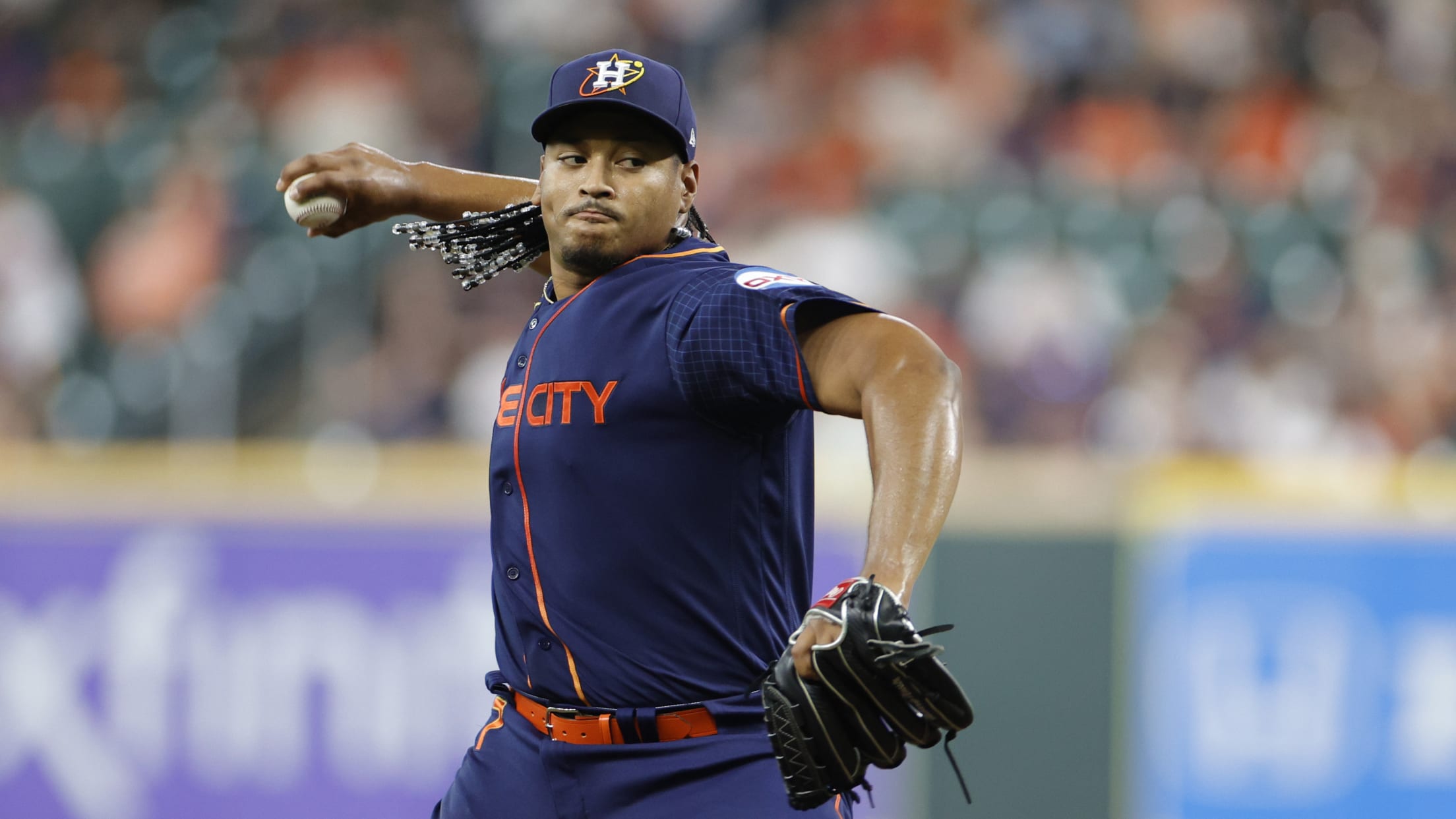 SEATTLE -- Astros right-hander Luis Garcia will need Tommy John surgery and will miss the remainder of the regular season, general manager Dana Brown announced Friday. Garcia left Monday's game against the Giants after only eight pitches because of pain in his right elbow. The loss of Garcia is a
Garcia exits with elbow discomfort, placed on IL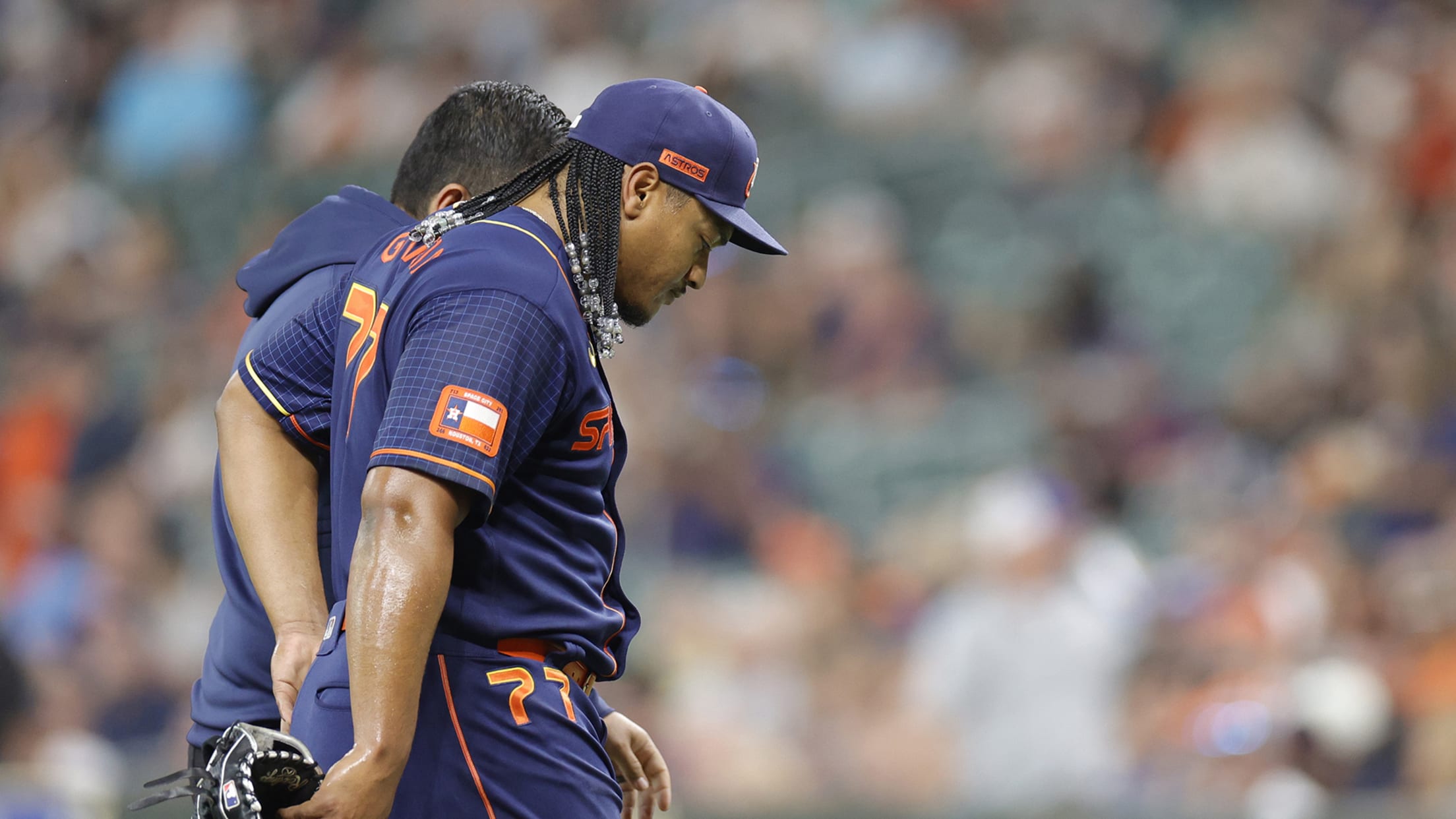 HOUSTON -- One day after starting pitcher José Urquidy left a game with a shoulder injury that landed him on the injured list, the Astros' rotation suffered another blow when Luis Garcia departed Monday's 7-3 win over the Giants at Minute Maid Park after only eight pitches because of right
Urquidy exits Astros' win with shoulder injury
HOUSTON -- The Astros lost Justin Verlander to free agency in the offseason and Lance McCullers Jr. to injury at the start of Spring Training, which created an opportunity for rookie right-hander Hunter Brown to join the rotation, all while testing their starting pitching depth. The club can't afford to
Alvarez sent to Houston for tests on sore neck
Astros hope slugger won't need IL stint for issue that has been nagging him 'for about a week'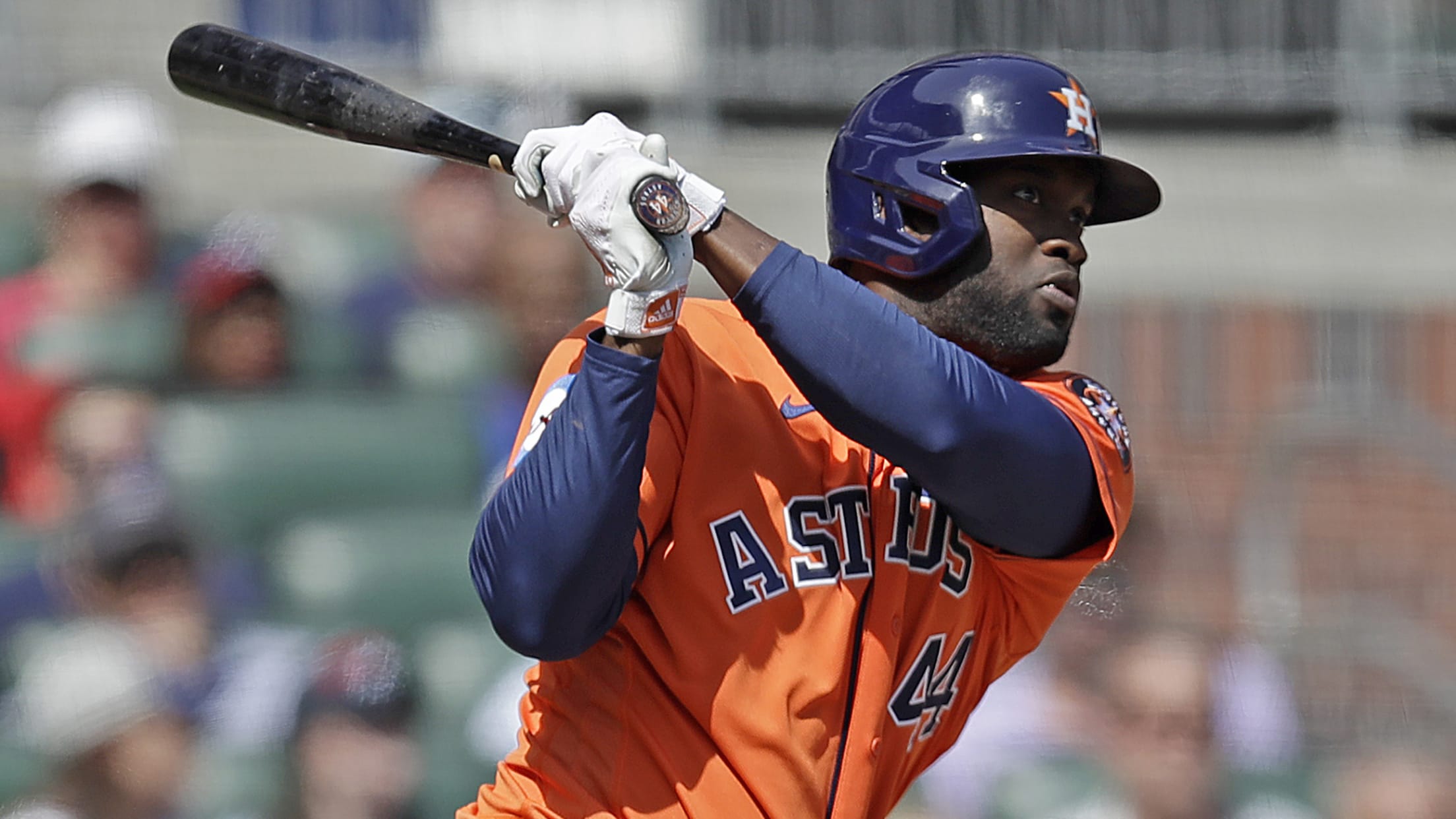 ST. PETERSBURG -- Instead of joining his teammates Monday for the start of a three-game series against the Tampa Bay Rays, Astros slugger Yordan Alvarez was sent back to Houston in order to undergo tests on his sore neck. Manager Dusty Baker said prior to the series opener at Tropicana
Tucker close to return after ankle sprain in Classic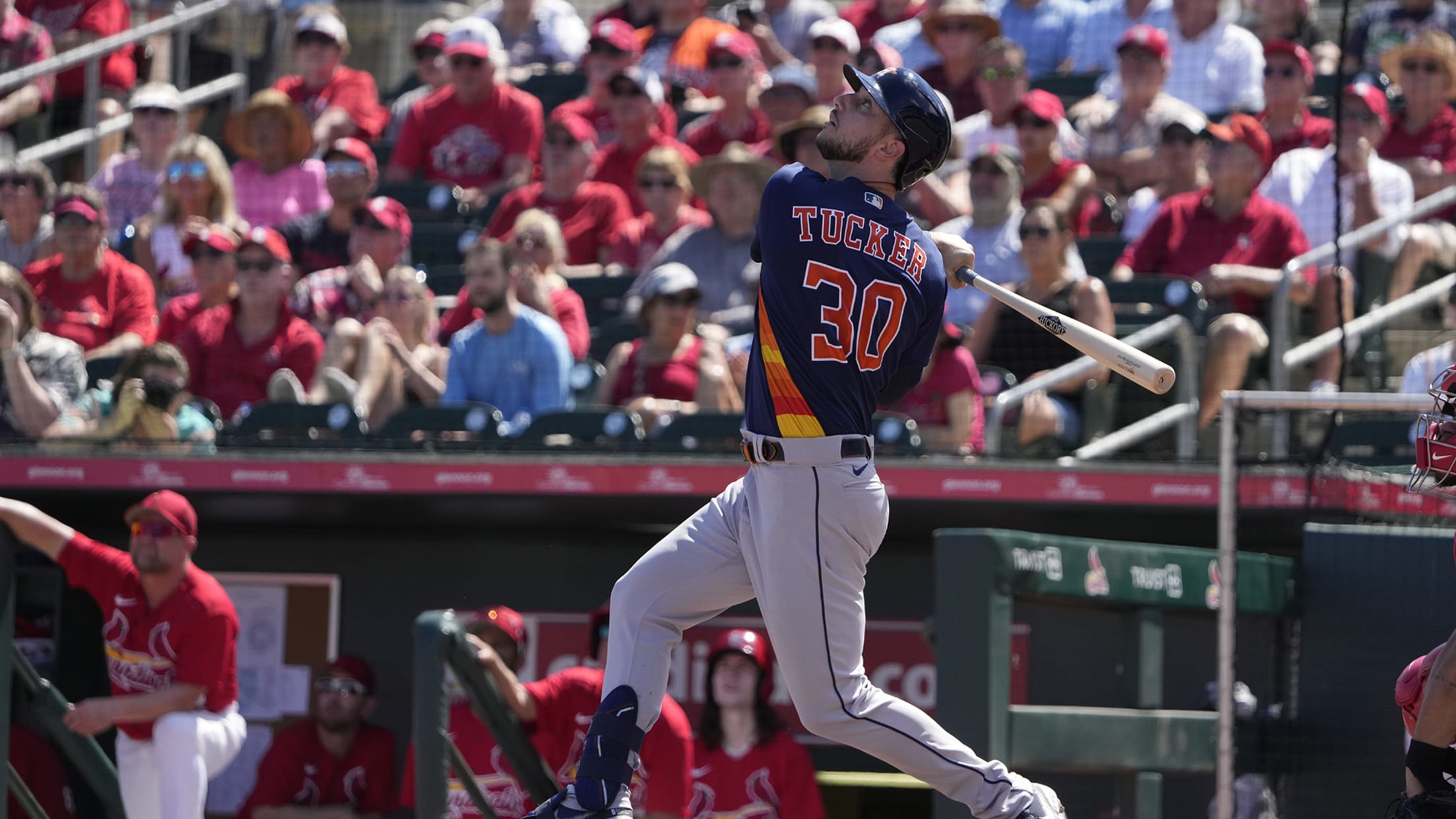 WEST PALM BEACH, Fla. -- Relax, Astros fans. Kyle Tucker is going to be just fine. Tucker, who suffered a mild right ankle sprain in Team USA's 9-7 win over Venezuela in Sunday's quarterfinal matchup of the World Baseball Classic in Miami, returned to Astros camp Thursday at the Ballpark
Altuve has surgery, can resume baseball activity in 2 months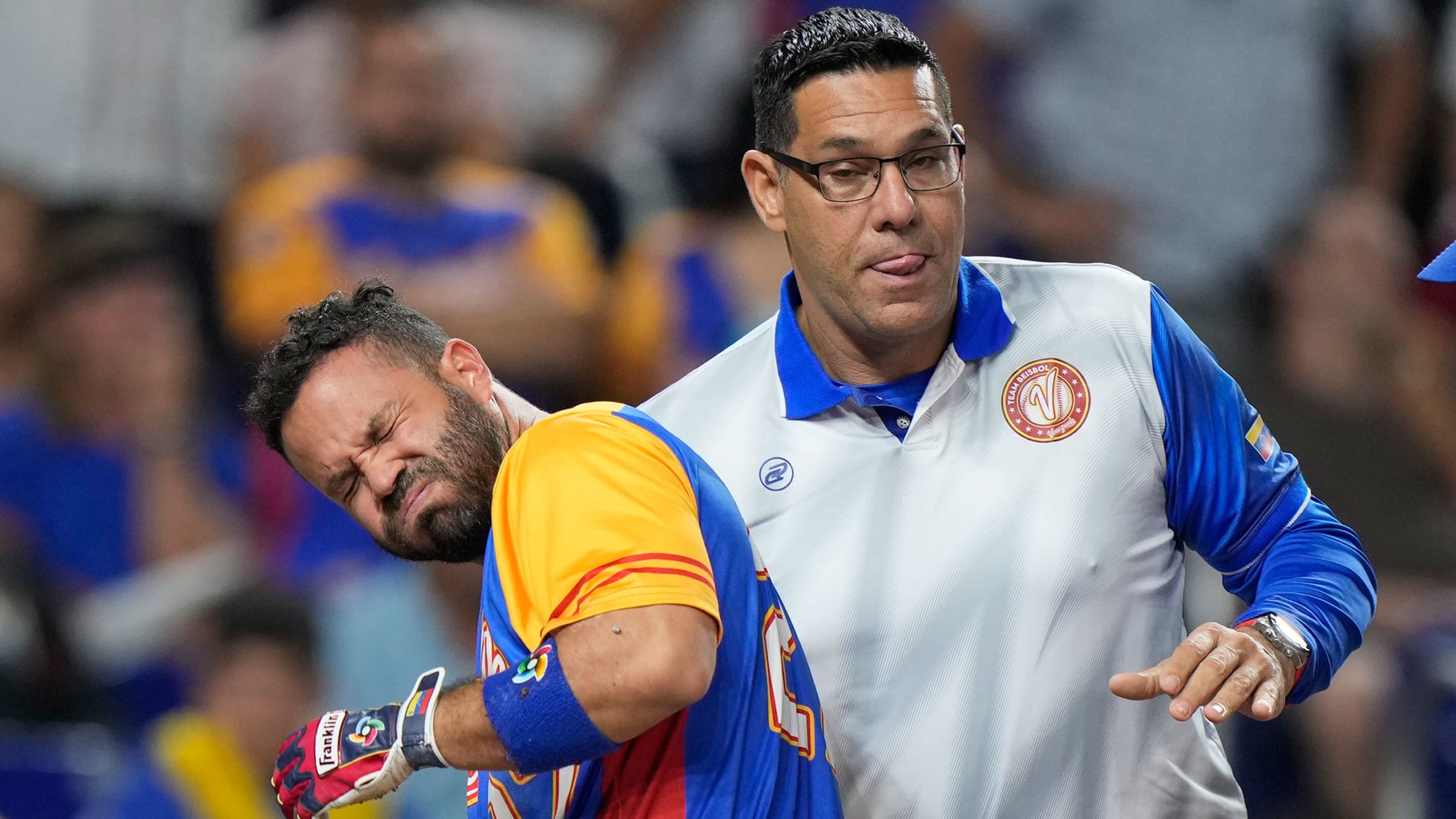 WEST PALM BEACH, Fla. -- For the first time in more than a decade, Jose Altuve won't be starting at second base for the Astros on Opening Day. The eight-time All-Star second baseman underwent surgery on his fractured right thumb on Wednesday, and his estimated timetable for resuming baseball activities
Altuve (fractured thumb) to have surgery, 'no timeline' yet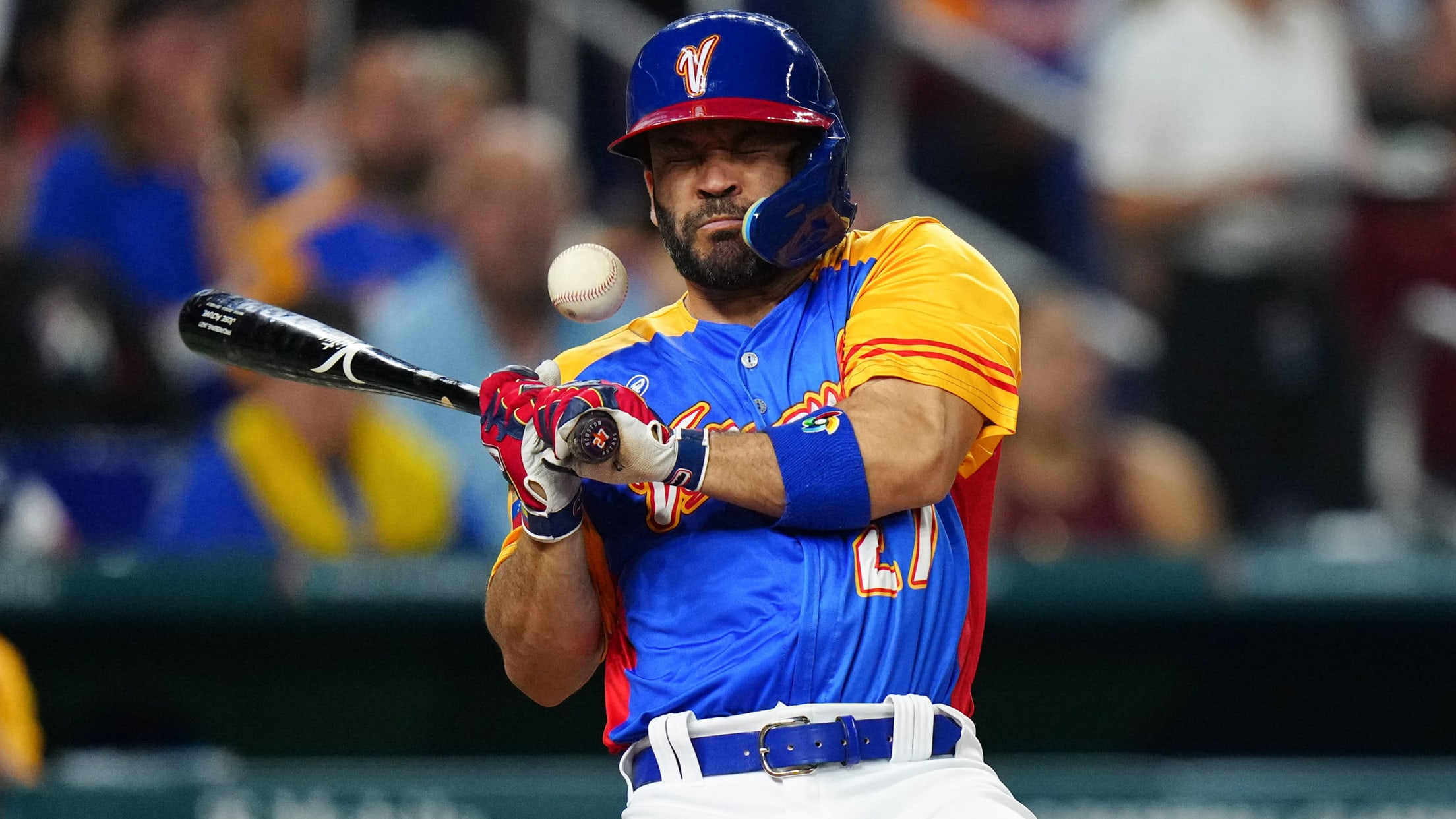 WEST PALM BEACH, Fla. -- For the first time in more than a decade, Jose Altuve won't be starting at second base for the Astros on Opening Day. Astros general manager Dana Brown said Sunday the star second baseman will have to undergo surgery in the "upcoming days" for a
'Pain free' McCullers Jr. begins throwing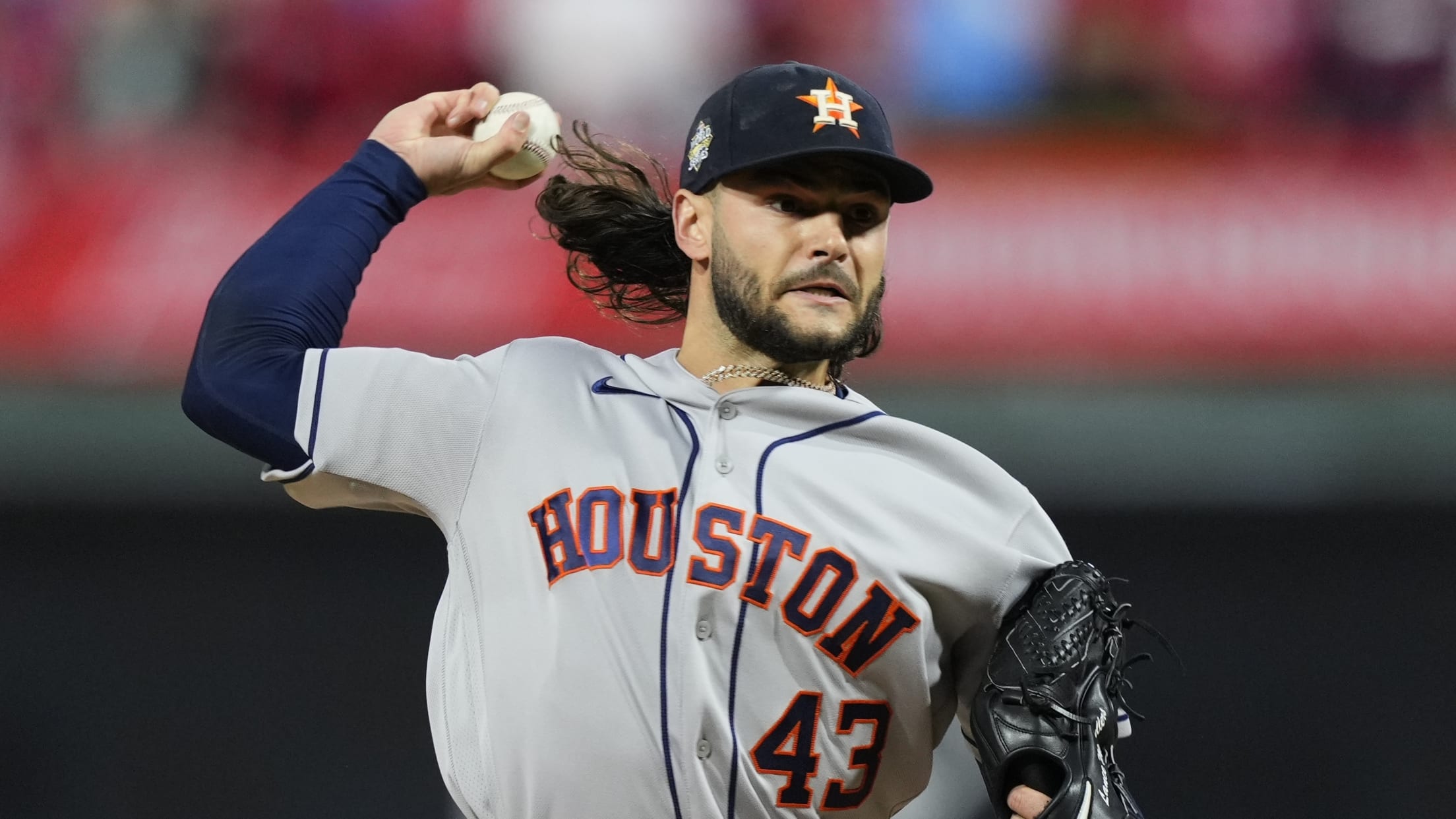 WEST PALM BEACH, Fla. -- Astros right-hander Lance McCullers Jr. provided an update Tuesday on his return from a strained right forearm muscle, saying he's pain free and able to lift weights and throw a baseball. McCullers began throwing Saturday and will play catch every other day for a while.
McCullers (elbow strain) won't be ready for Opening Day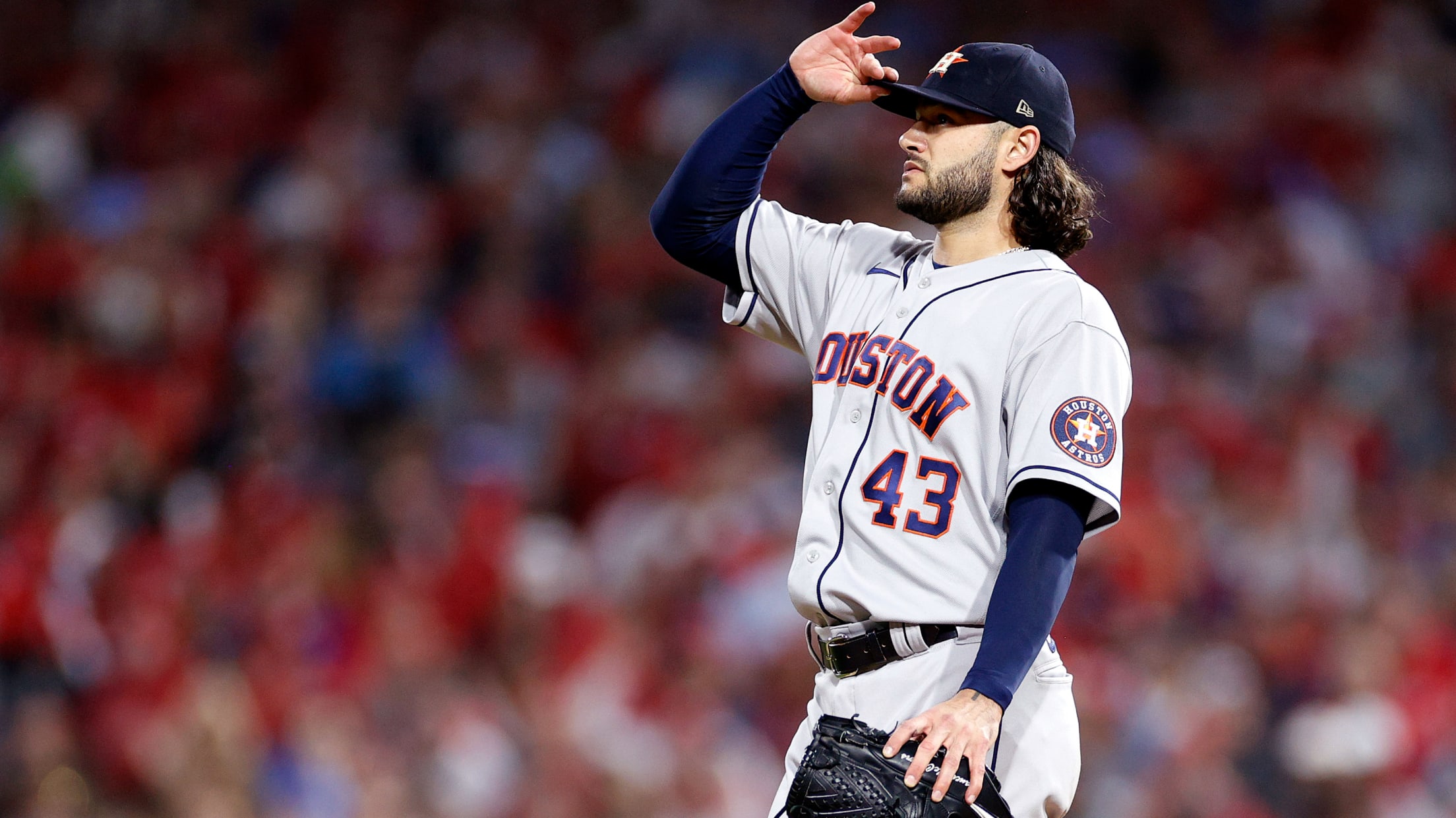 WEST PALM BEACH, Fla. -- The Astros will be without veteran starting pitcher Lance McCullers Jr. when the season starts in a month after he suffered a small muscle strain his right elbow, which will ultimately put him on the injured list when Houston opens its defense of its World
Yordan slowed by sore left hand to start camp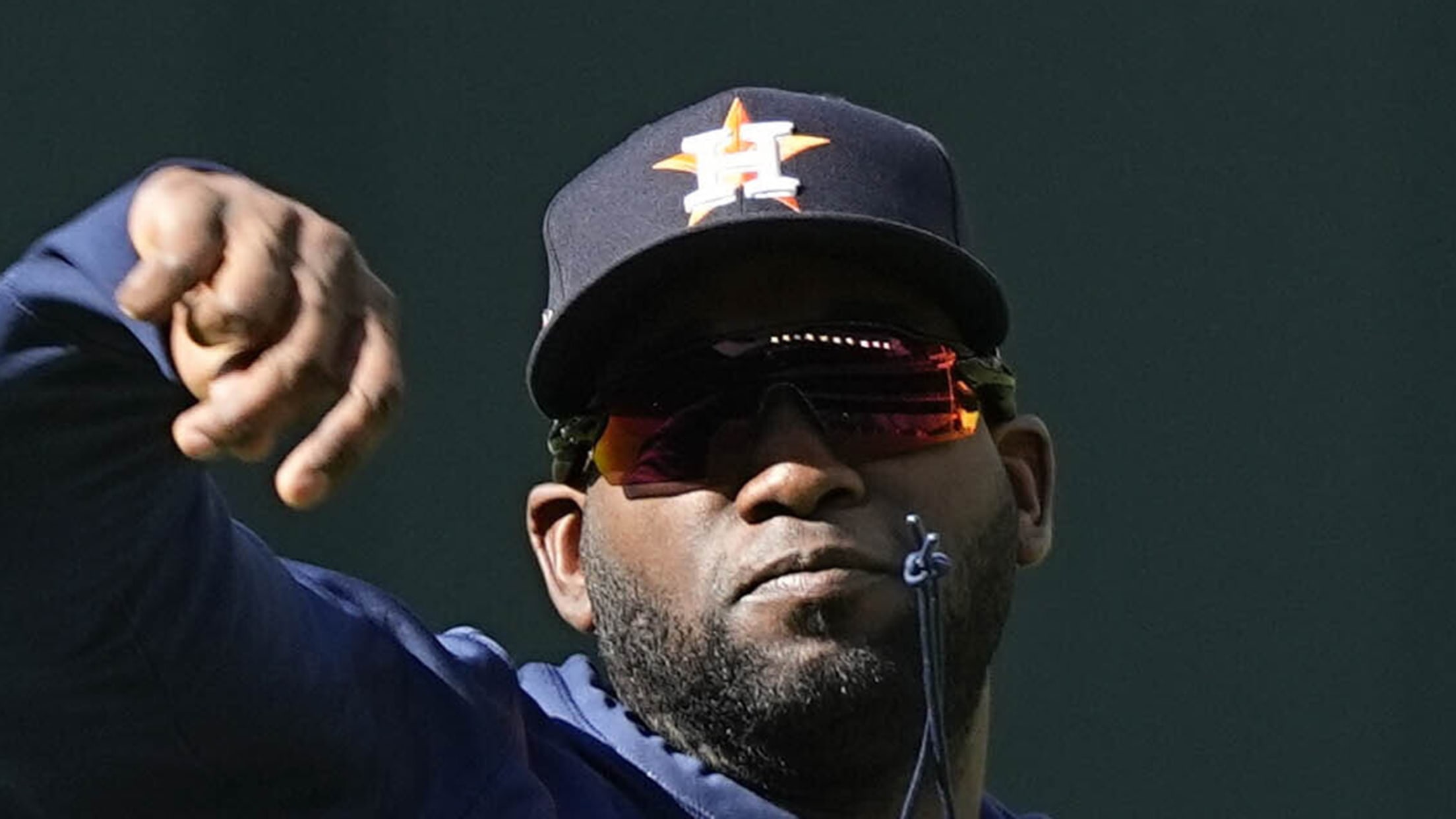 WEST PALM BEACH, Fla. -- Astros All-Star slugger Yordan Alvarez won't be able to take live batting practice during the early days of Spring Training while dealing with a sore left hand that was a recurring issue last year. Alvarez said Tuesday the injury flared up in the offseason and
Baker says McCullers' sore arm 'is to be expected'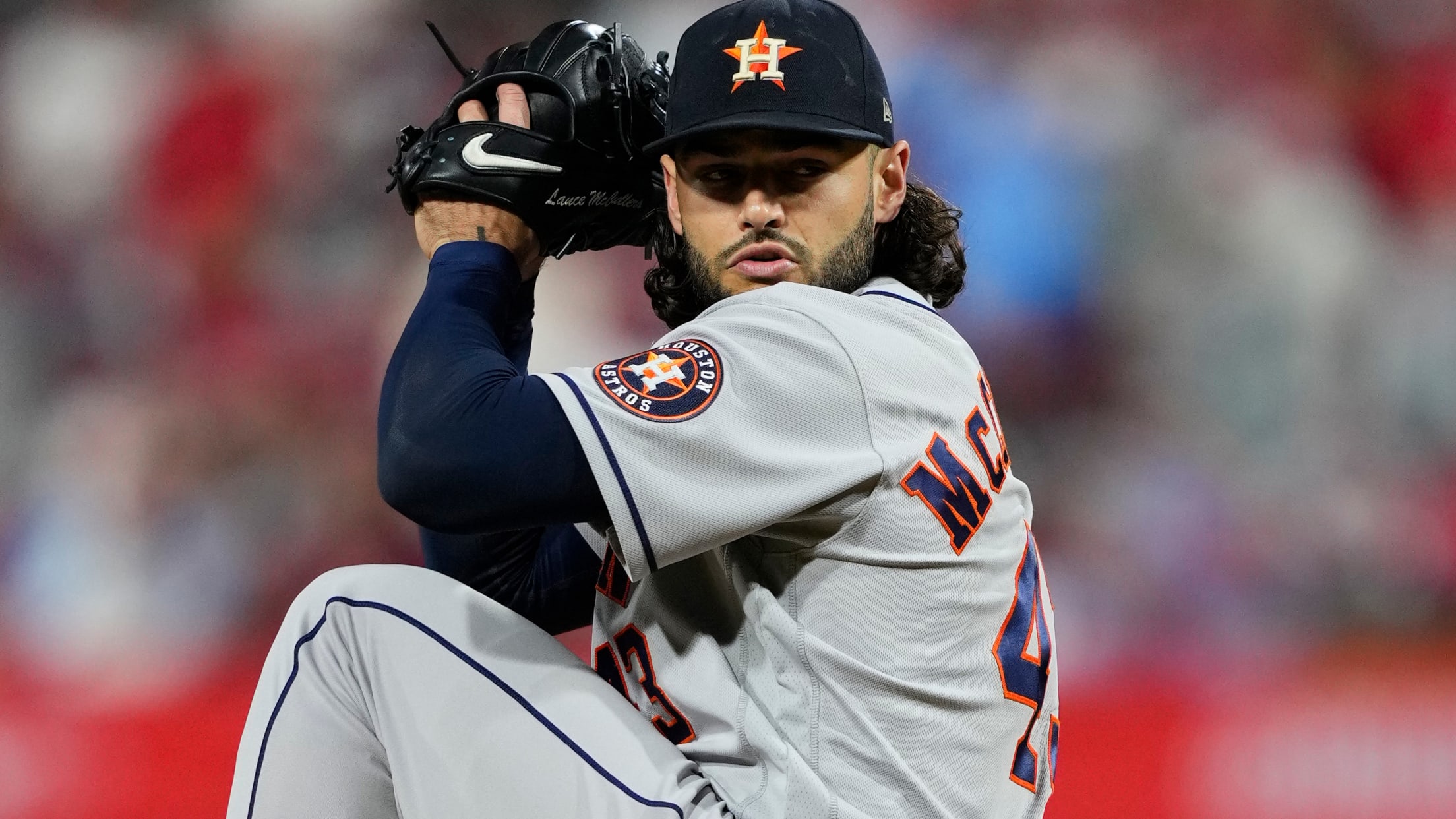 WEST PALM BEACH, Fla. -- Astros manager Dusty Baker said Friday that starter Lance McCullers Jr. experienced some soreness in his right arm following his Tuesday bullpen session. McCullers hasn't been on the field for the first two official workout days of the spring on Thursday and Friday, but he
Bregman, Maldonado weather injuries to take WS title
Third baseman will be ready for Spring Training despite breaking finger on slide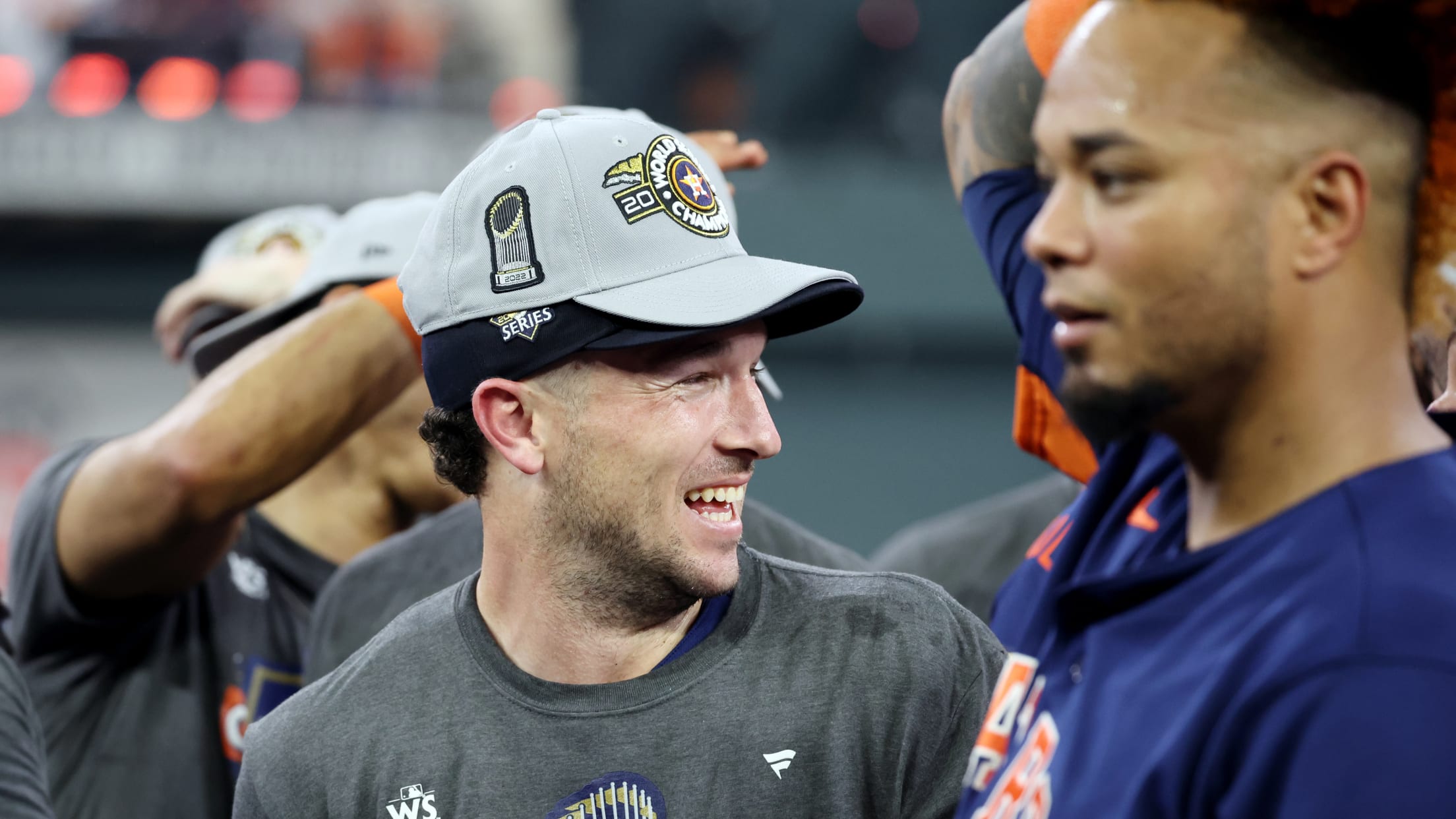 HOUSTON – Astros third baseman Alex Bregman faces an eight-week recovery after breaking his left index finger while sliding into second base in the eighth inning of Houston's Game 6 World Series victory over the Phillies on Saturday night.
Injured Gurriel replaced by Lee on Astros' roster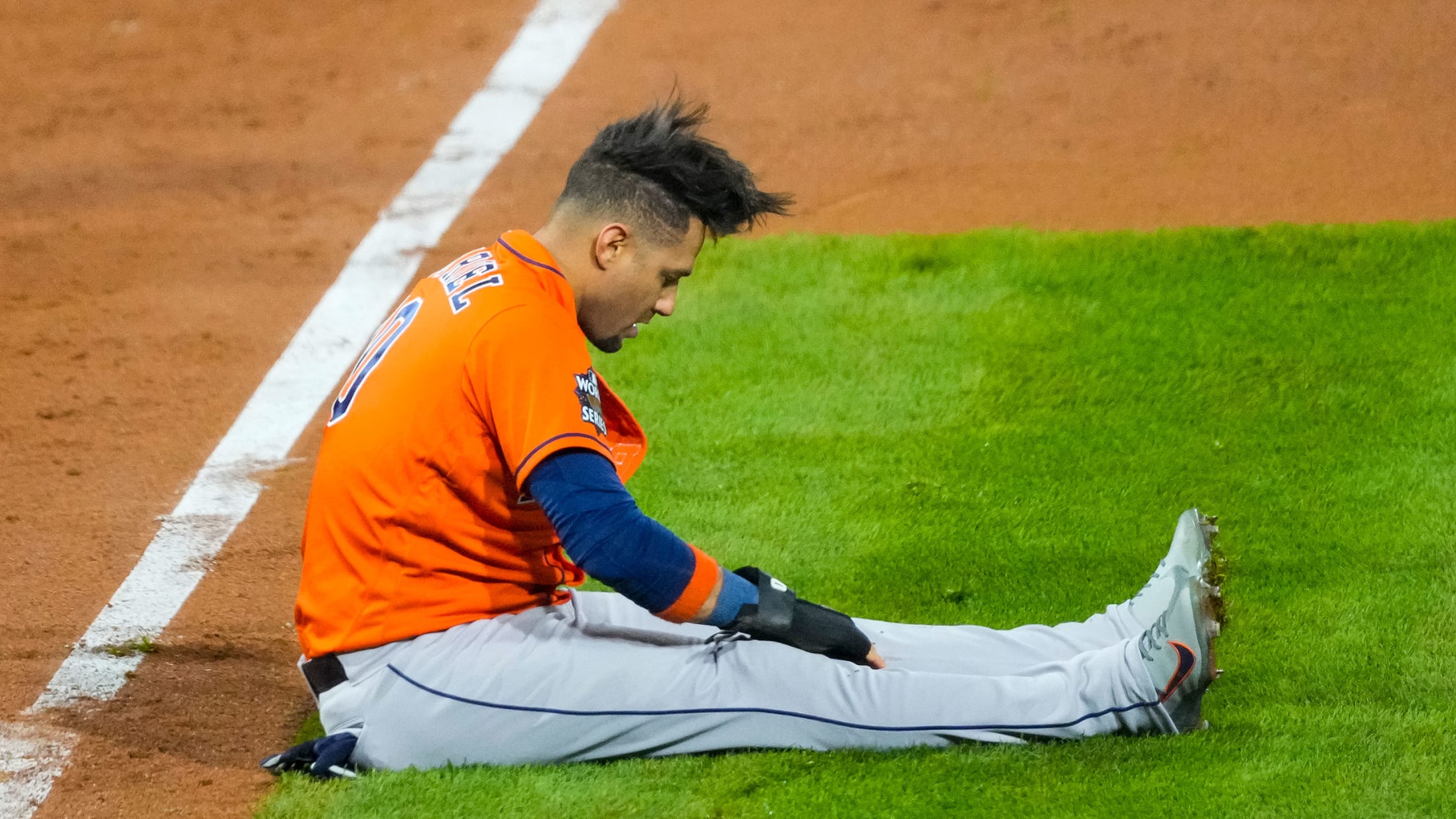 HOUSTON -- Astros first baseman Yuli Gurriel, who exited Game 5 of the World Series early with a right knee injury, was taken off the team's roster due to a right MCL sprain and was replaced by rookie catcher Korey Lee. Houston manager Dusty Baker said Gurriel ran on the
After K-less streak ends, Gurriel exits with knee discomfort
First baseman hopeful he'll be in Astros' lineup for Game 6 of World Series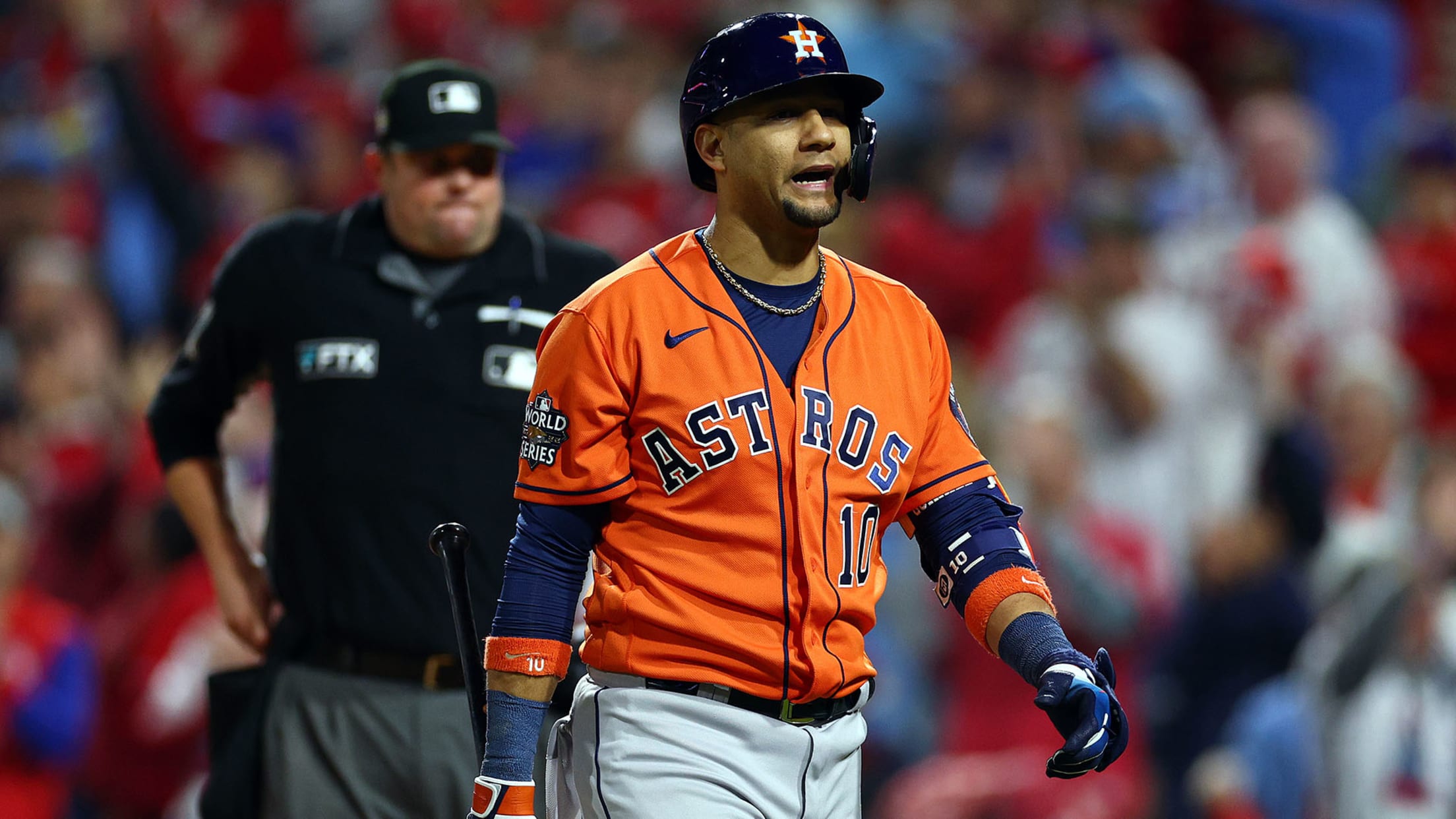 PHILADELPHIA -- Yuli Gurriel exited early from the Astros' 3-2 win over the Phillies in Thursday's Game 5 of the World Series, having experienced right knee discomfort following a seventh-inning rundown play. But the veteran first baseman hopes to return to the lineup for Game 6 on Saturday, when Houston
Maton breaks hand on locker, out for playoffs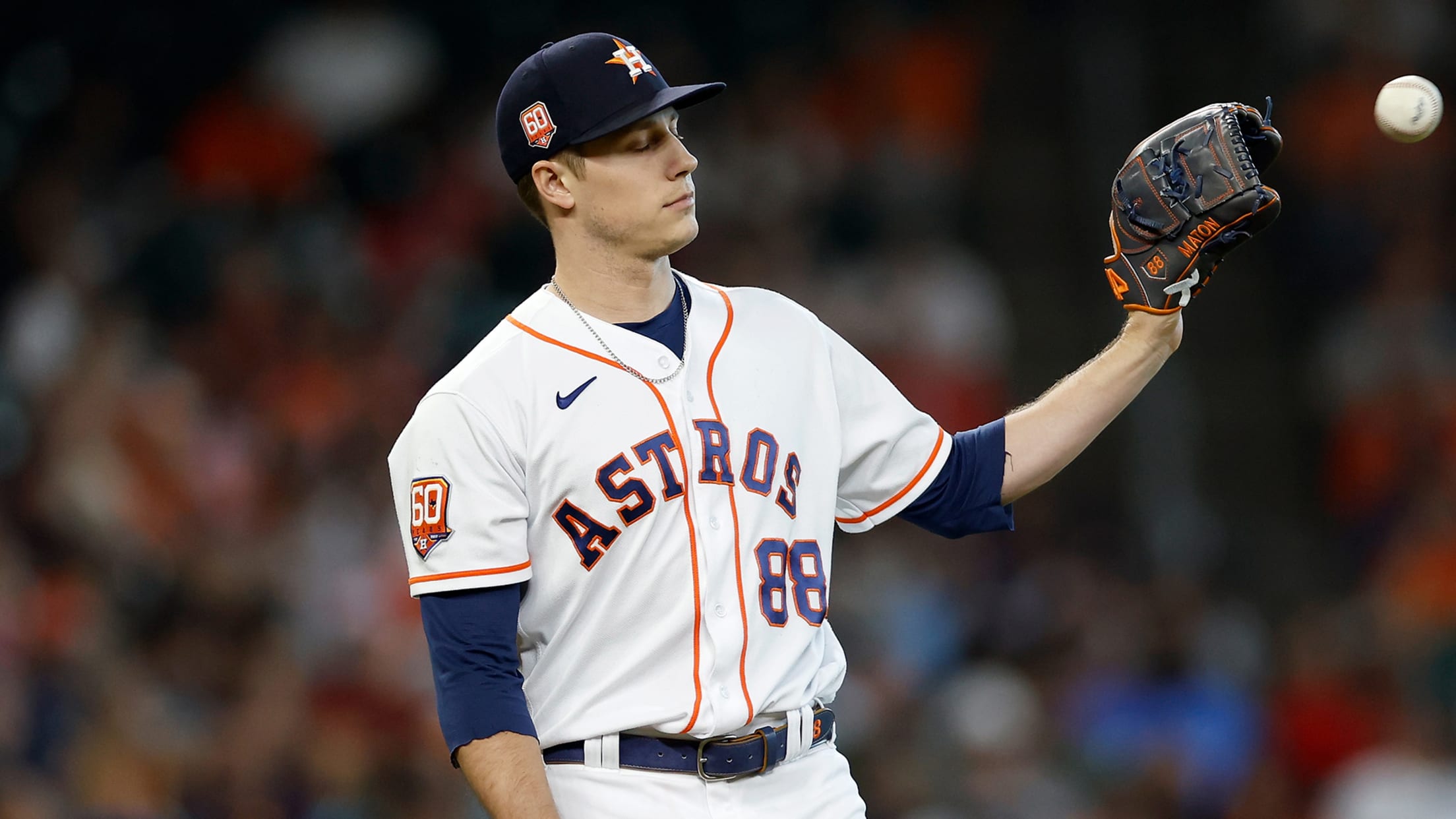 HOUSTON -- After the final game of the regular season last Wednesday against the Phillies, Astros reliever Phil Maton spoke to the media for several minutes about giving up a hit to his brother, Nick, in the eighth inning. Maton smiled and joked about the confrontation, but he had sustained
Here's when Verlander expects to return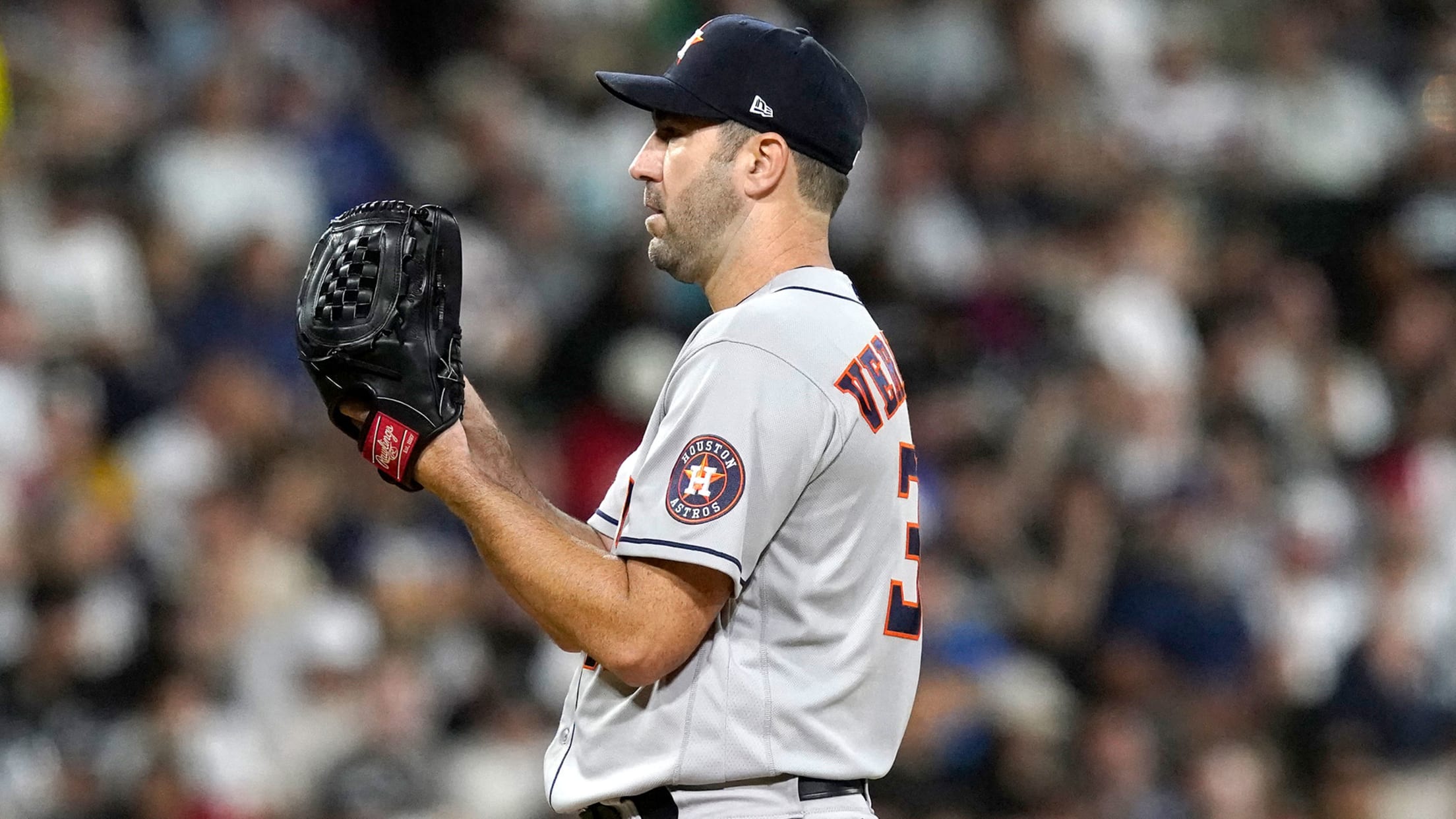 HOUSTON -- Saying things have gone as smoothly as he could have hoped for at this point in his recovery, Astros ace Justin Verlander threw off the front of the mound prior to Wednesday's game at Minute Maid Park as he continues his rehab from a right calf injury suffered
Calf injury sends Verlander to 15-day IL
Astros ace upbeat; Click expects setback to be 'relatively short-term'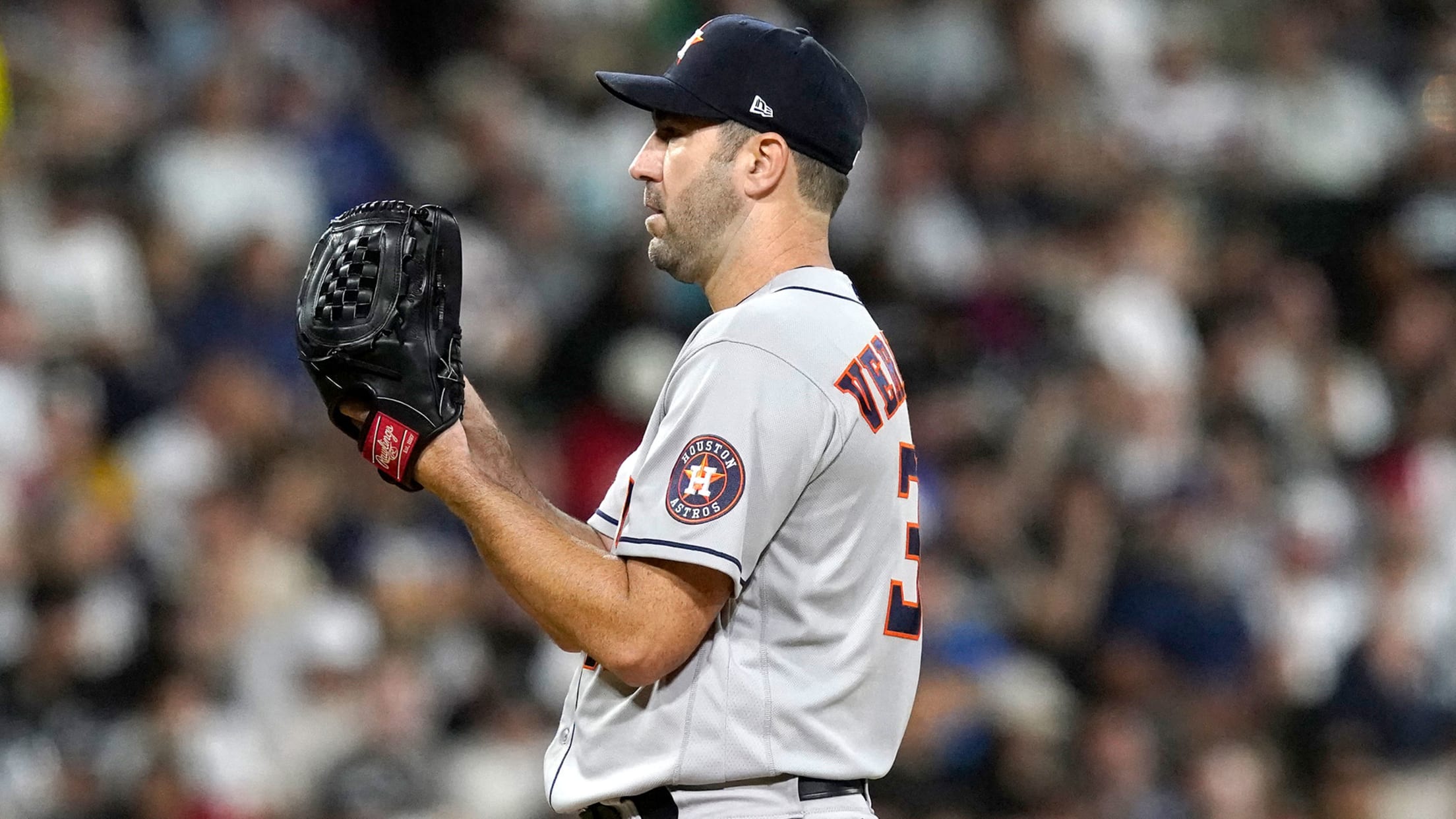 ARLINGTON -- Considering the news could have been much worse, Astros ace pitcher Justin Verlander felt a sense of relief by being placed on the 15-day injured list Tuesday with a right calf injury that general manager James Click said would require a "relatively short term" recovery. Verlander, considered by
Verlander (calf discomfort) pulled after 3 IP, set to undergo MRI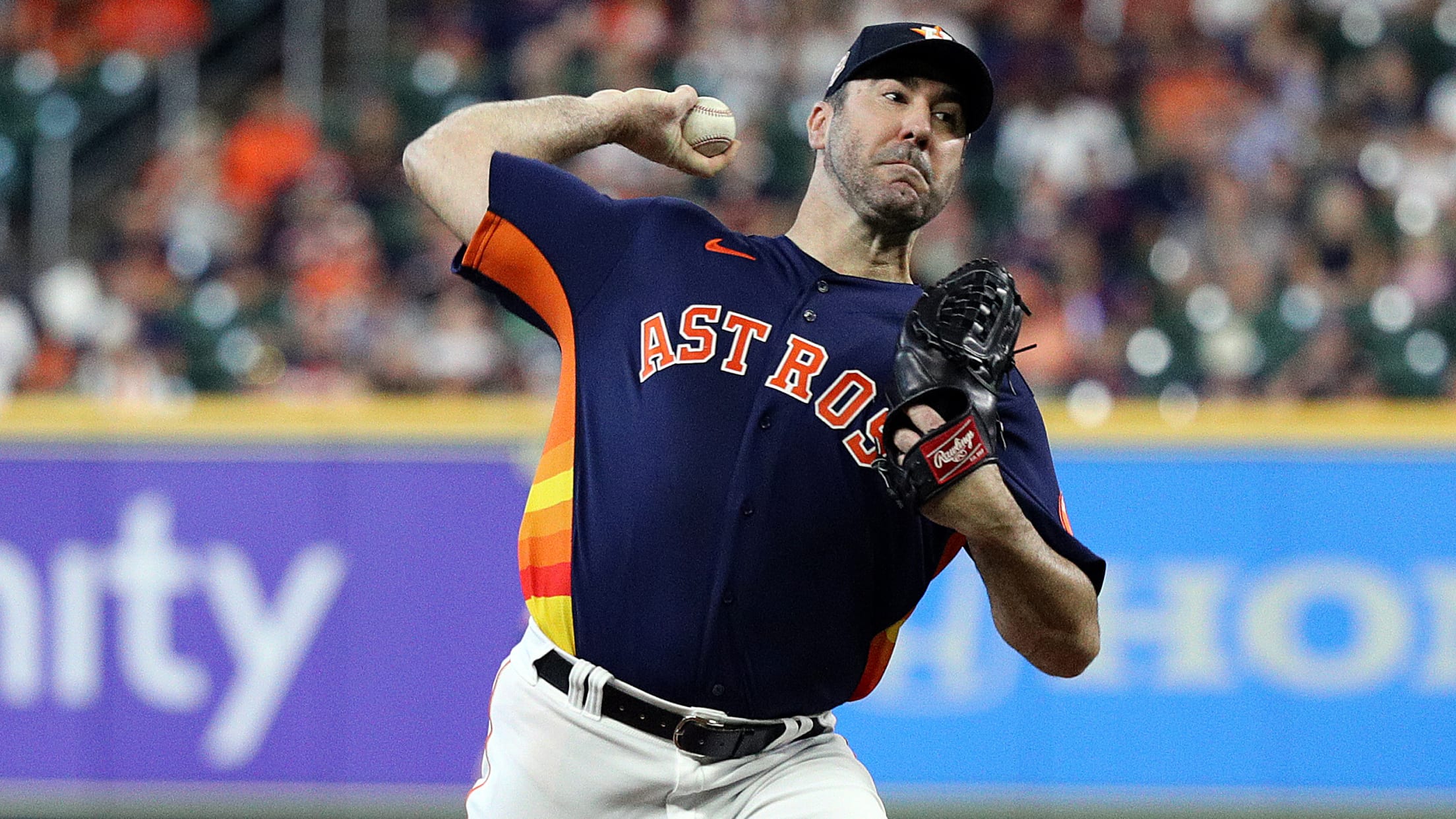 HOUSTON -- Astros pitcher Justin Verlander, the leading candidate for the American League Cy Young Award through the first five months of the regular season, was pulled from Sunday's game against the Orioles at Minute Maid Park after only three innings with right calf discomfort. He threw 60 pitches. There
Brantley has season-ending surgery on shoulder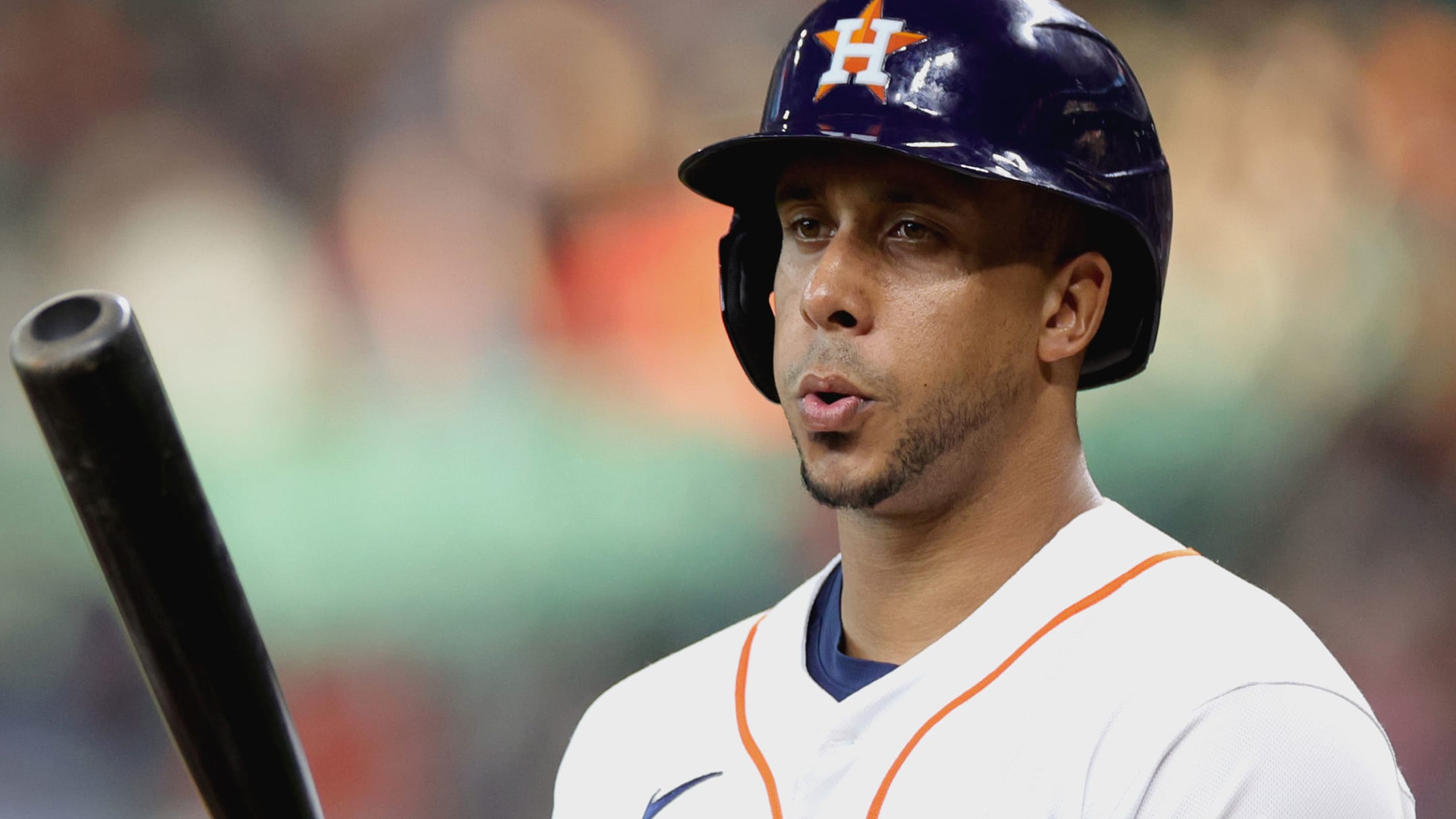 HOUSTON -- Friday's news that Michael Brantley will miss the rest of the season certainly didn't come as a shock to the Astros, who had been without the veteran outfielder since June 26. The possibility of a return grew less likely by the week, and the Astros made it official
McCullers to make long-awaited return for Astros on Saturday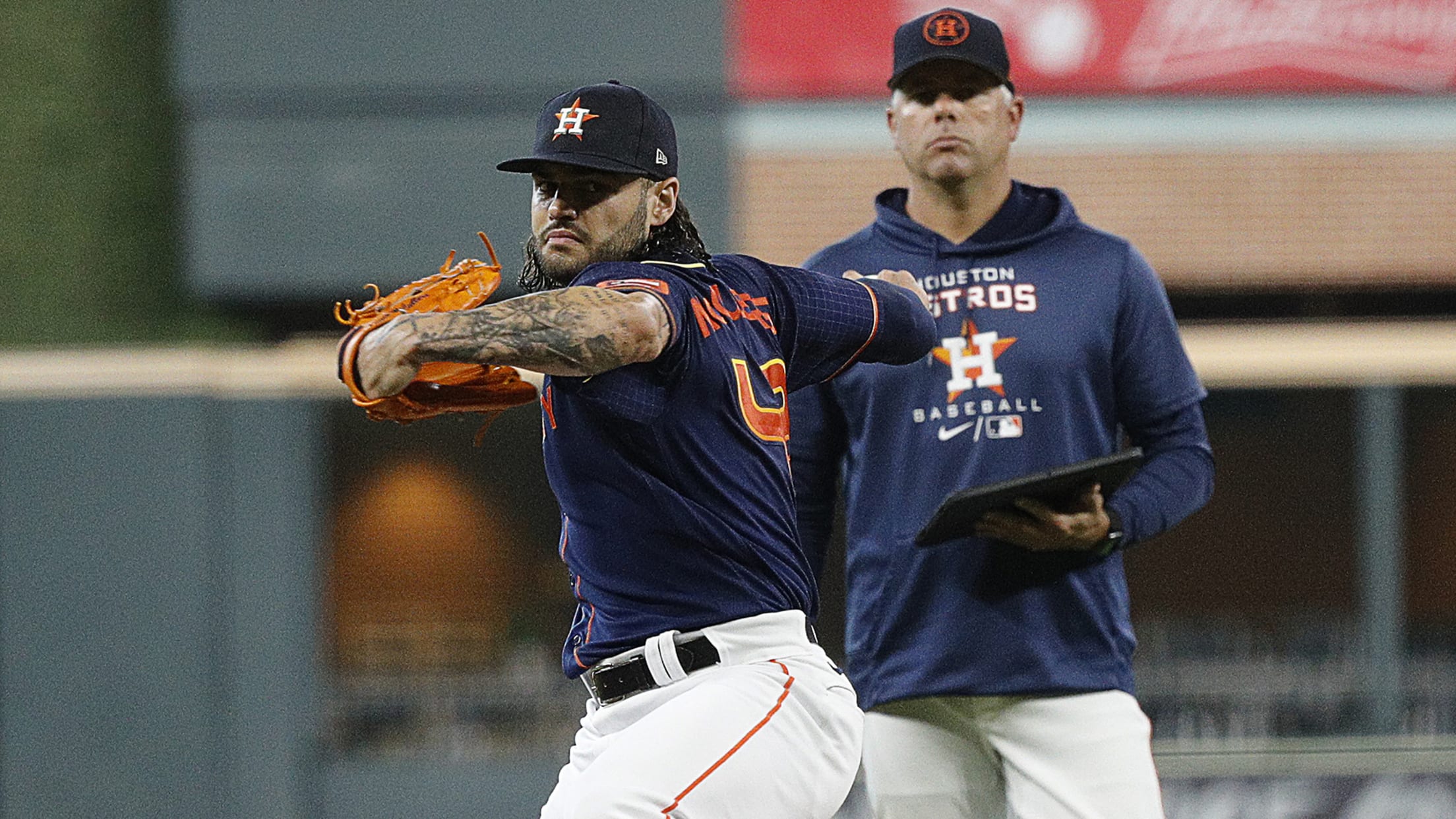 HOUSTON -- Saying he had a "tough, long rehab," Astros veteran starting pitcher Lance McCullers Jr. will make his long-awaited return to Houston's rotation when he starts Saturday against Oakland at Minute Maid Park, the club announced Wednesday. McCullers hasn't appeared in a game since he pitched Game 4 of
Altuve to sit out ASG to rest ailing knee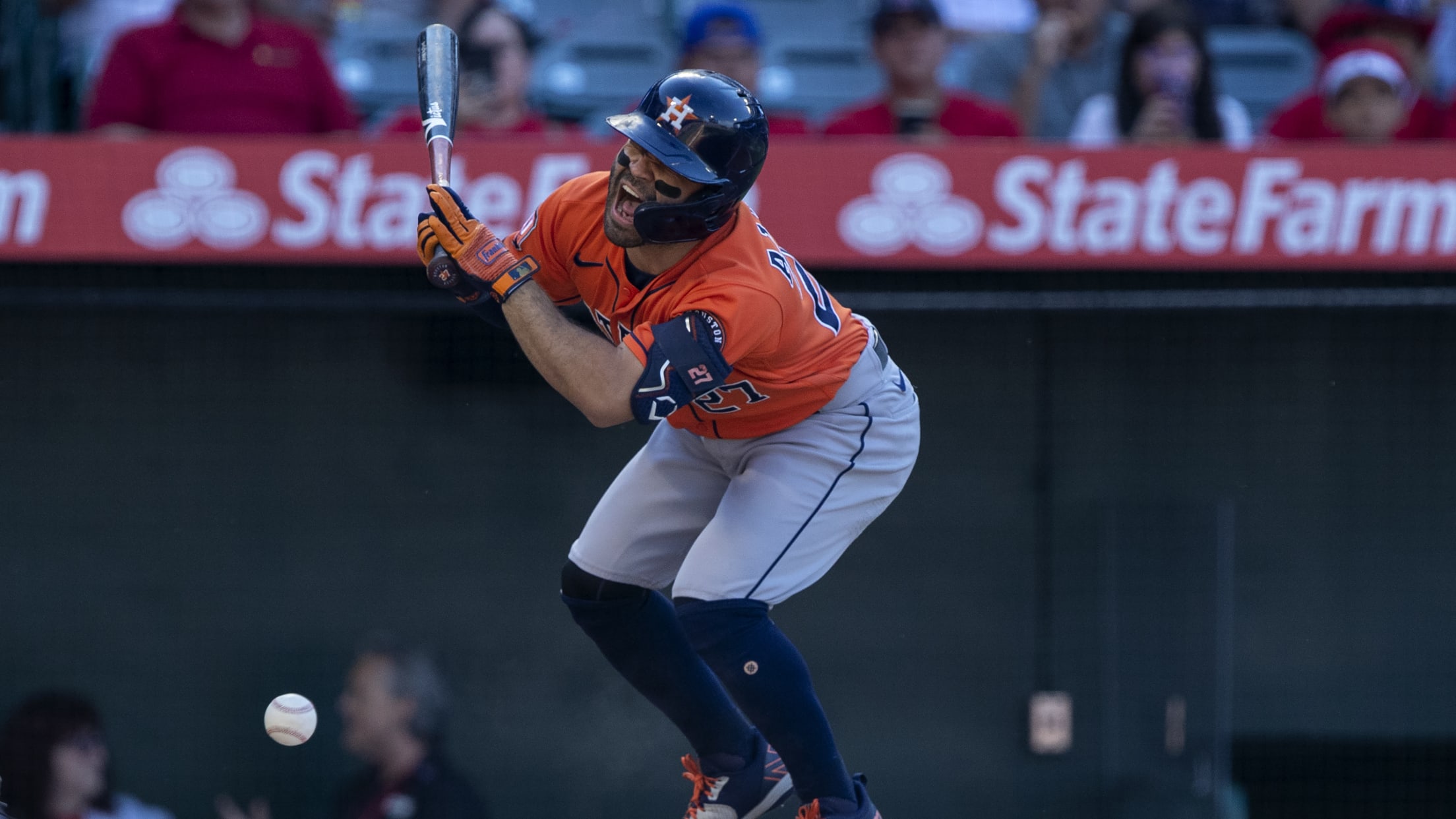 HOUSTON -- For the second year in a row, Astros second baseman Jose Altuve will sit out the All-Star Game. Altuve made the decision Saturday to skip Tuesday's Midsummer Classic at Dodger Stadium after he was struck on the left knee by a pitch Thursday in Anaheim. • MLB All-Star
Running on fumes, short-handed Astros fall quietly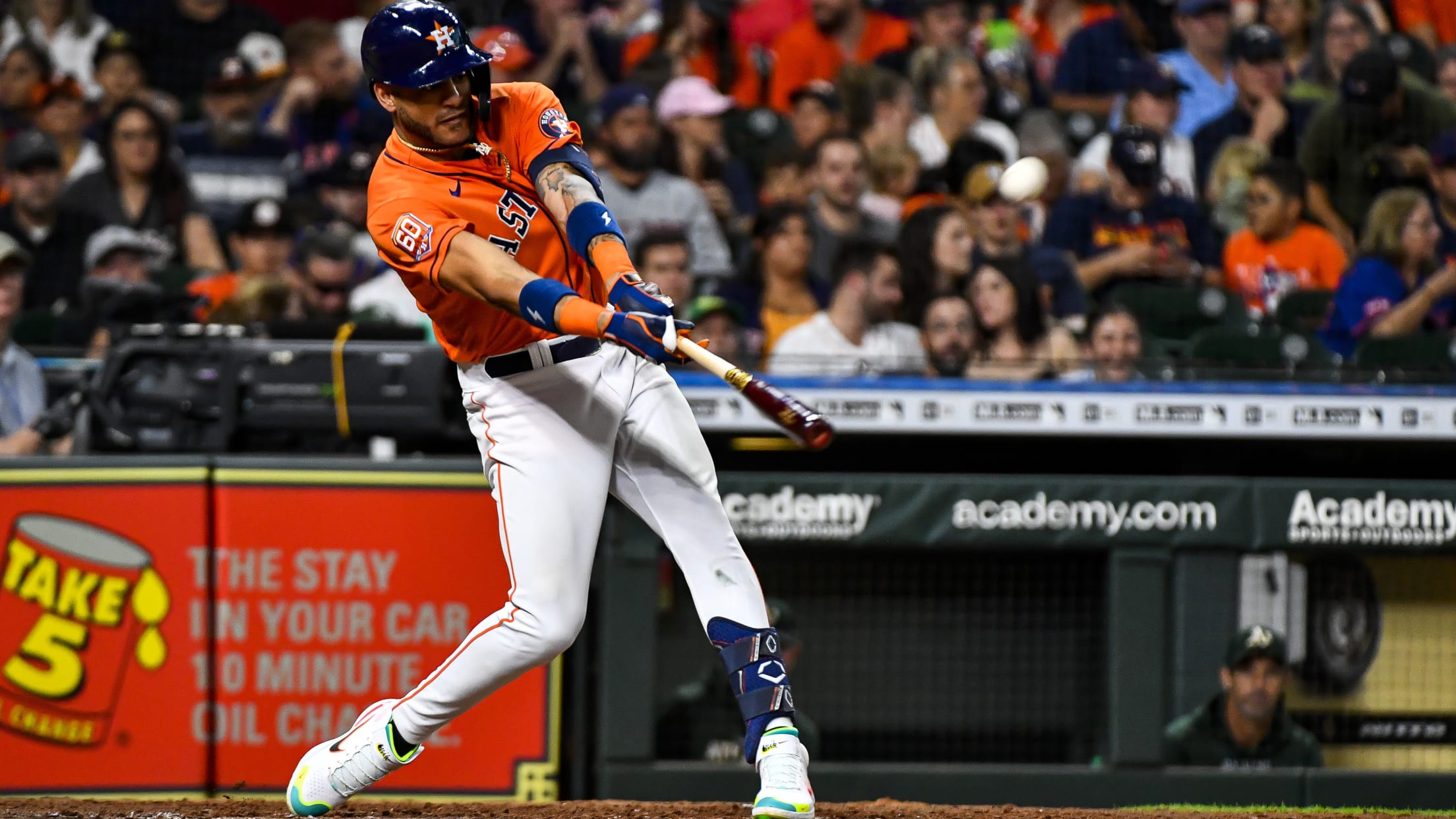 HOUSTON -- With three key players (All-Star starter Jose Altuve, All-Star Yordan Alvarez and Michael Brantley) out injured and other veterans sitting out to rest after a red-eye flight from Los Angeles, Friday's game was a tough one for the Astros' offense.