Astros Virtual FanFest
Presented by H-E-B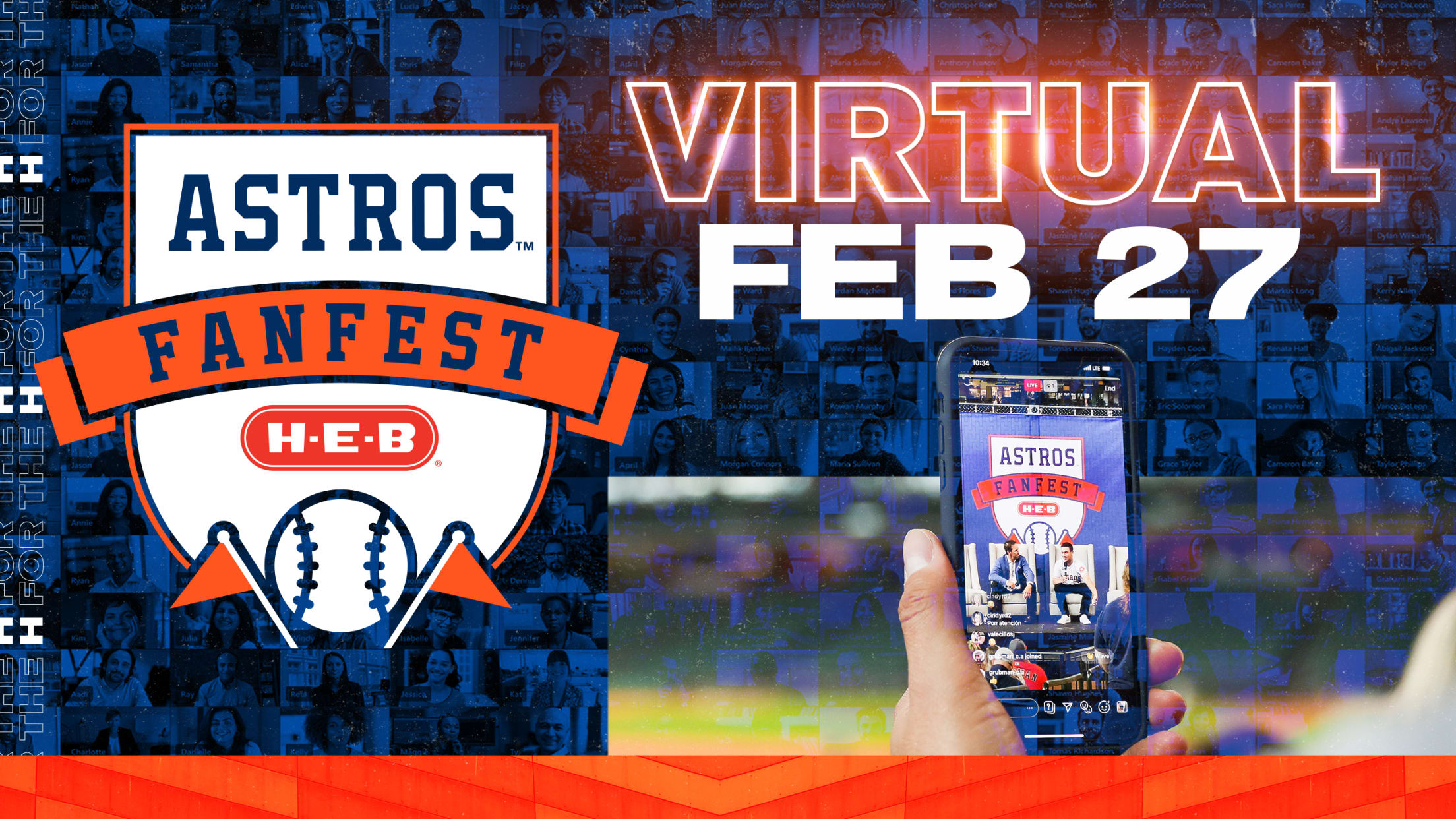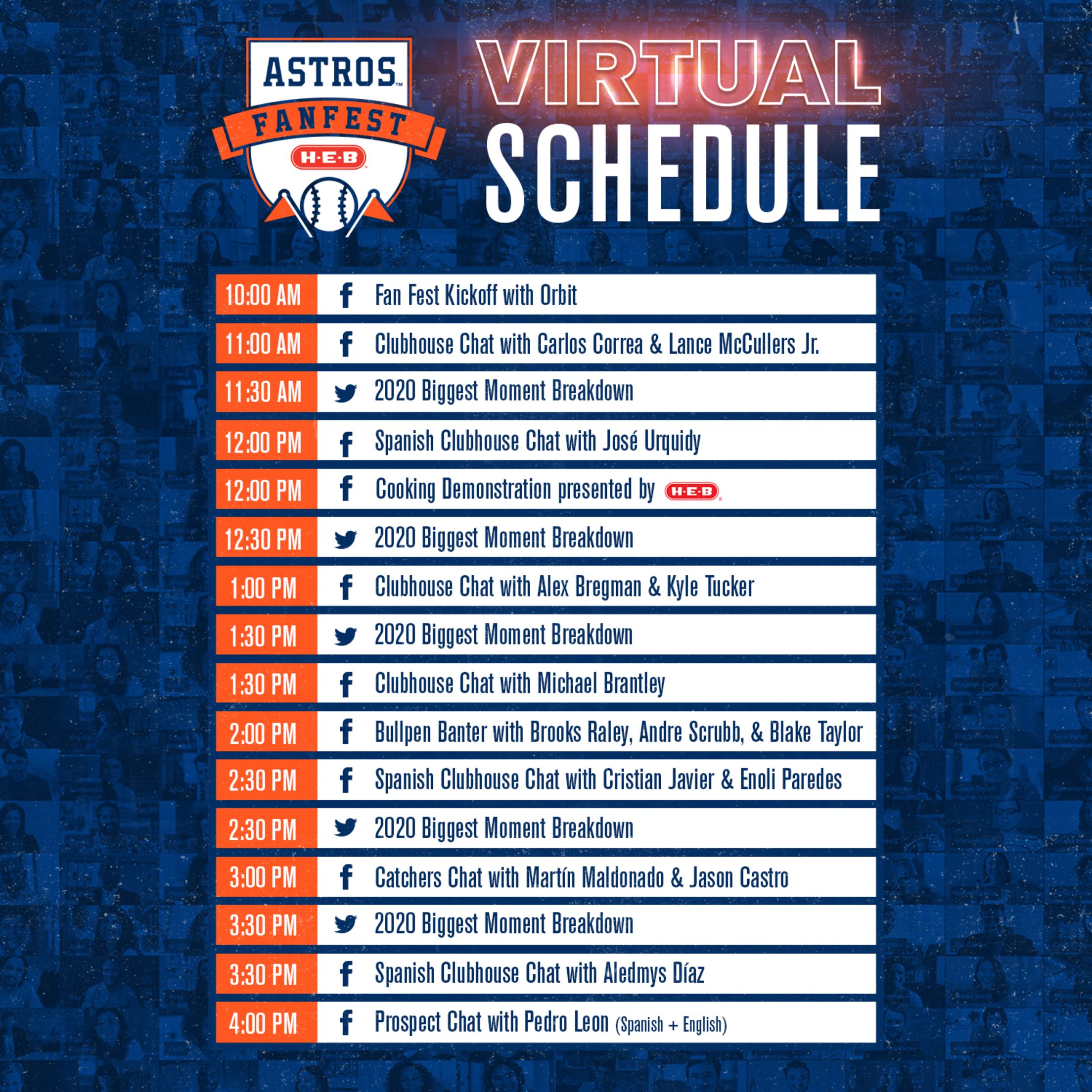 FanFest is going virtual on February 27, 2021! Join us from 10:00am to 4:00pm on Astros social channels for Fan Forums, fun videos and more as we bring FanFest directly to you.
To stay up to date on FanFest, sign up for our Astros Newsletters.
Fan Polls
H-E-B FanFest Grocery List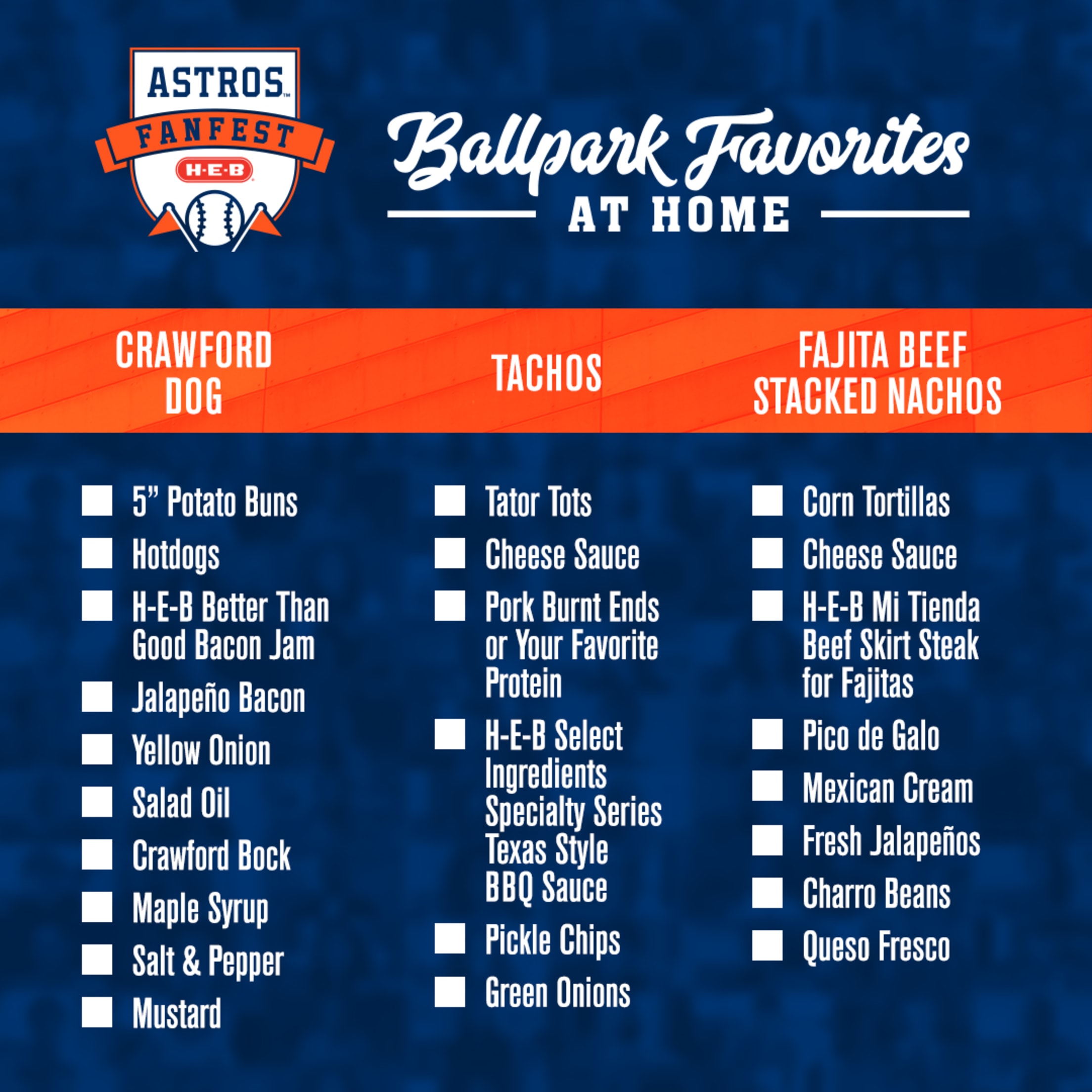 Follow along as our Aramark Chef shows us how to make some of our ballpark favorites.
Astros Team Store
Come check out the Astros Team Store in Right Field on Friday, February 26th from 9:00am to 5:00pm or Saturday, February 27th from 10:00am to 4:00pm for all the gear you need to get you ready for the upcoming season. Select items are marked as low as 90% off. Plus, spend $100 and receive a Justin Verlander bobblehead. For your safety, the team store will be cashless and have an expanded footprint in the right field area to account for a socially-distanced experience. We encourage you to pay by contactless card or app and keep your distance from others as best you can.