Houston Astros Shooting Stars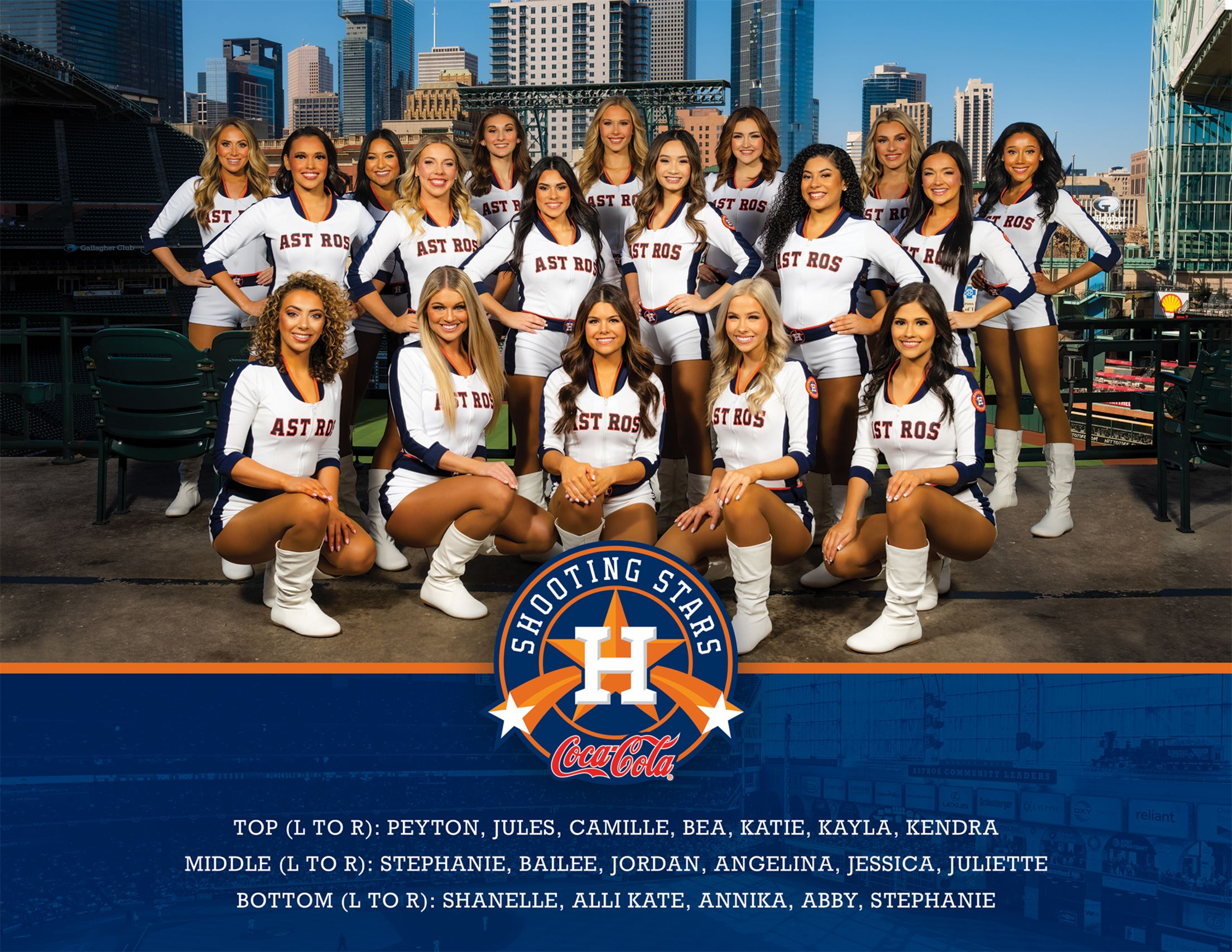 The Coca-Cola Shooting Stars have quickly become Houston fan favorites during Astros home games at Minute Maid Park. Since the squad's debut in 2014, the Shooting Stars have brought energy and excitement to Astros games. Whether tossing souvenirs to fans, dancing on the dugouts, singing along during the 7th Inning Stretch or volunteering in the Houston community, the Shooting Stars deliver spirit and passion on and off the field.
With the perfect combination of Texas charm and boundless enthusiasm, the Shooting Stars are sure to make your next trip to Minute Maid Park a memorable one! Look for the Coca-Cola Shooting Stars at your next Astros game and around the Houston area throughout the year.
For Shooting Stars appearance requests, please email Meehee Kim at [email protected], call 832-602-4016, or fill out the form below.
Shooting Stars Appearance Request