Houston Winter Invitational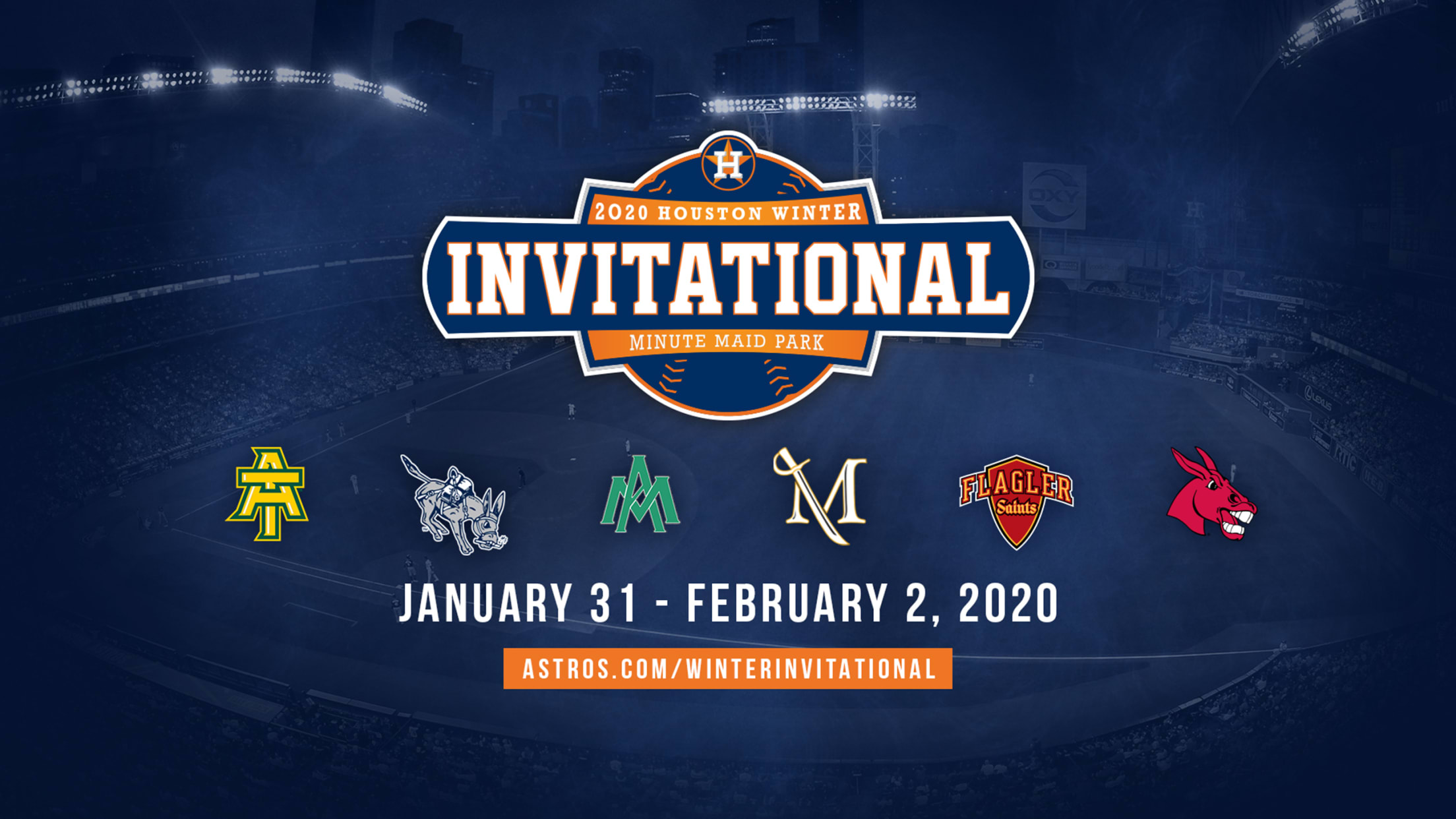 Baseball returns to Minute Maid Park January 31 - February 2, 2020 for the 2020 Houston Winter Invitational!

The three-day tournament will feature six Universities, including University of Central Missouri, the alma mater of Astros owner Jim Crane. Daily admission tickets will be sold for $17 for adults, $11 for students and $8 for youth. Children 3 years old and younger are free when accompanied by a ticketed adult.

Tickets go on sale starting Friday, January 3rd.
Friday, January 31st
| Time | Teams |
| --- | --- |
| 10:00am | Monticello vs. Colorado School of Mines |
| 1:30pm | Arkansas Tech vs. Millersville |
| 5:00pm | Flagler vs. University of Central Missouri |
Saturday, February 1st
| Time | Teams |
| --- | --- |
| 10:00am | Colorado School of Mines vs. Arkansas Tech |
| 1:30pm | Millersville vs. University of Central Missouri |
| 5:00pm | Flagler vs. Monticello |
Sunday, February 2nd
| Time | Teams |
| --- | --- |
| 10:00am | Arkansas Tech vs. Flagler |
| 1:30pm | Colorado School of Mines vs. University of Central Missouri |
| 5:00pm | Monticello vs. Millersville |
*All home teams are listed second
**At the discretion of the stadium staff, games can start up to 30 minutes prior to their scheduled start time. Official start times for games two and three on each day will be determined at the completion of the previous game played
| Daily Admission | Prices |
| --- | --- |
| Adult | $17 |
| Student (with ID) | $11 |
| Youth (Ages 4-14) | $8 |