2016 Spring Training Fundraising Tour
With the 2016 baseball season underway, the Baseball Assistance Team would like to thank those involved who contributed their time effort, and generosity this spring to help Baseball Family members in need.
The Baseball Assistance Team concluded the 2016 Spring Training Fundraising Tour with nearly 1,600 players pledging to donate $2.8 million this year. This total is an approximate 6% increase from 2015. "Everyone at the Baseball Assistance Team is very appreciative of the generosity demonstrated by all the clubs, players, coaches and managers," said B.A.T. President Randy Winn.
The recipients of the 2016 Bobby Murcer Award are the Detroit Tigers of the American League and the Arizona Diamondbacks of the National League. The award is named after the former B.A.T. Chairman who introduced the Spring Training Fundraising Tour and given to the team in both the American League (Tigers) and National League (Diamondbacks) whose players commit the most amount of money to B.A.T. This is the second consecutive year for the Detroit Tigers and the second win for the Arizona Diamondbacks (also in 2012).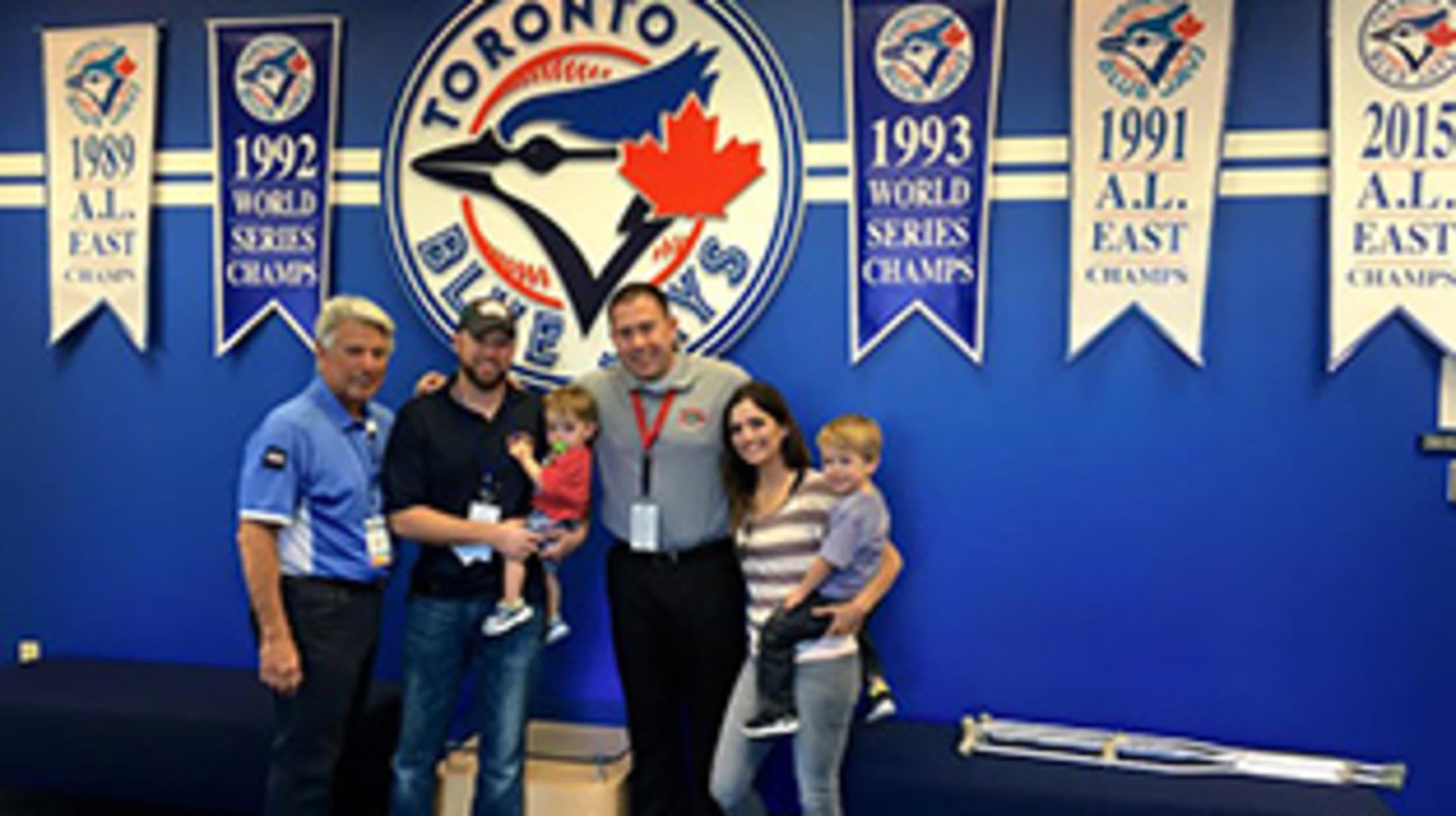 B.A.T. Director Buck Martinez, B.A.T. Director Erik Nilsen and B.A.T. Grant Recipient Andy Lane, his wife Elyse and two sons Jake and Jackson visit with the Toronto Blue Jays.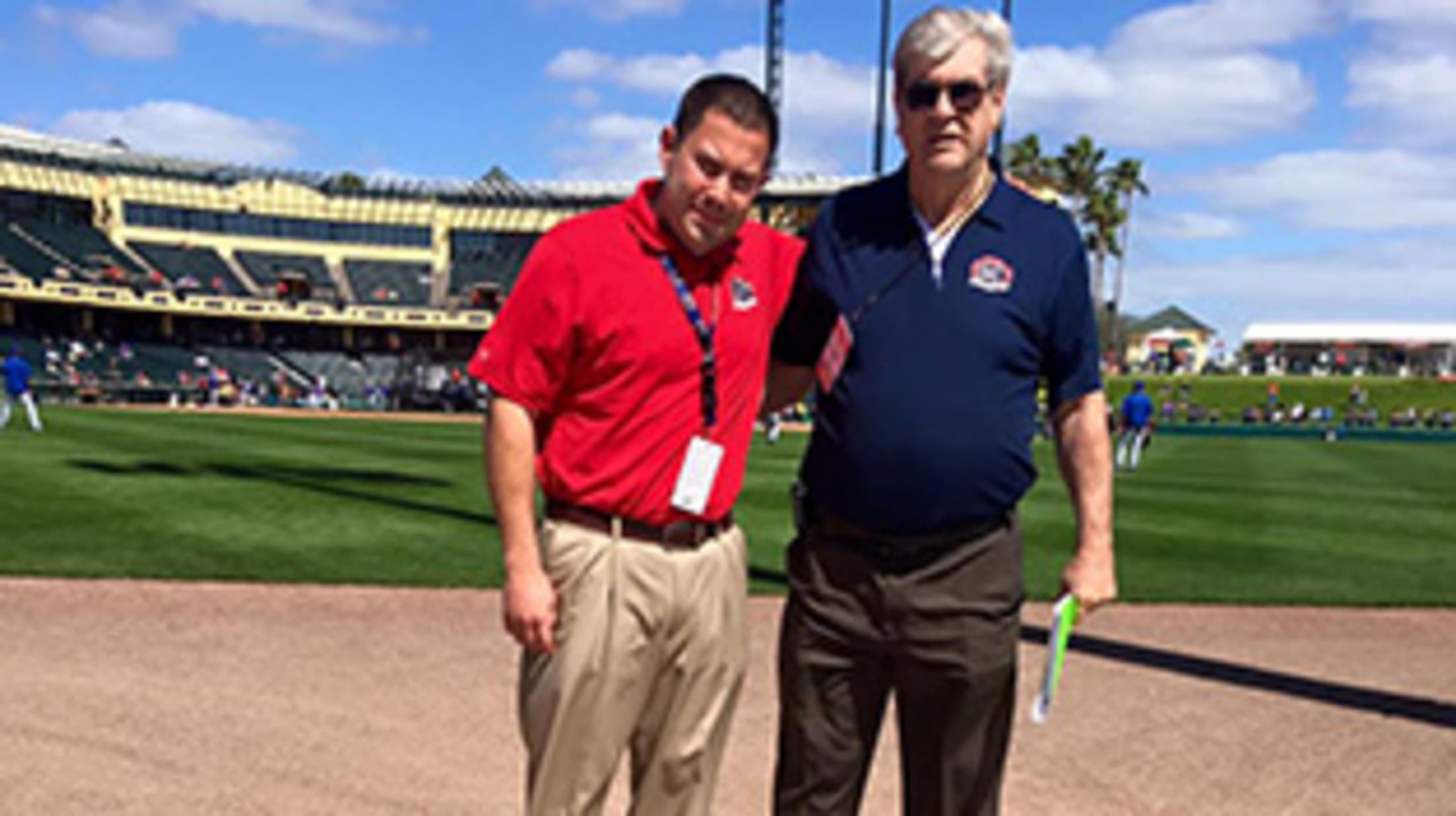 B.A.T. Director Erik Nilsen and B.A.T. Consultant "Sudden" Sam McDowell.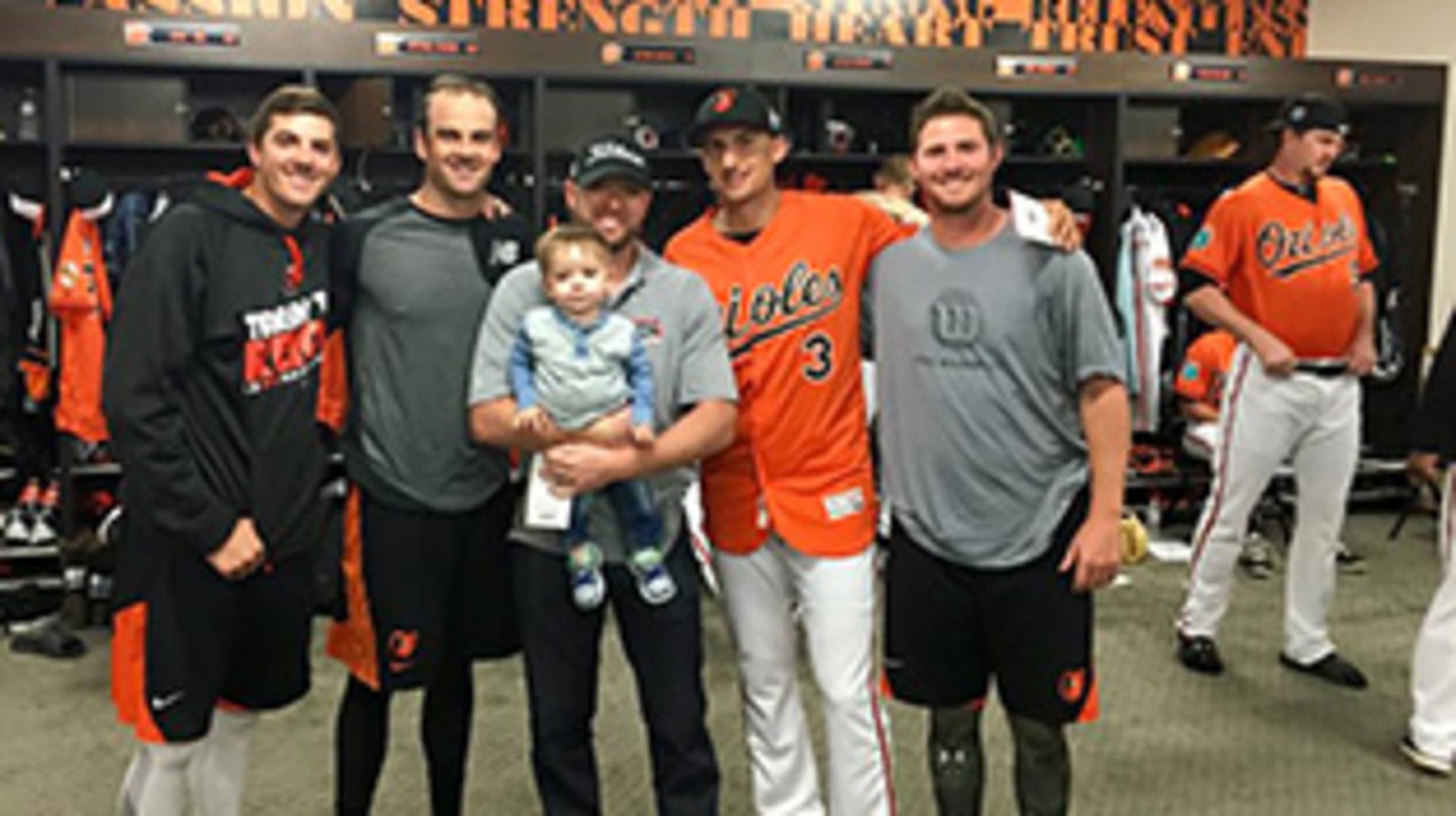 Kevin Gausman, T.J. McFarland, Ryan Flaherty and Zach Britton pose with Andy Lane and his son, Jackson.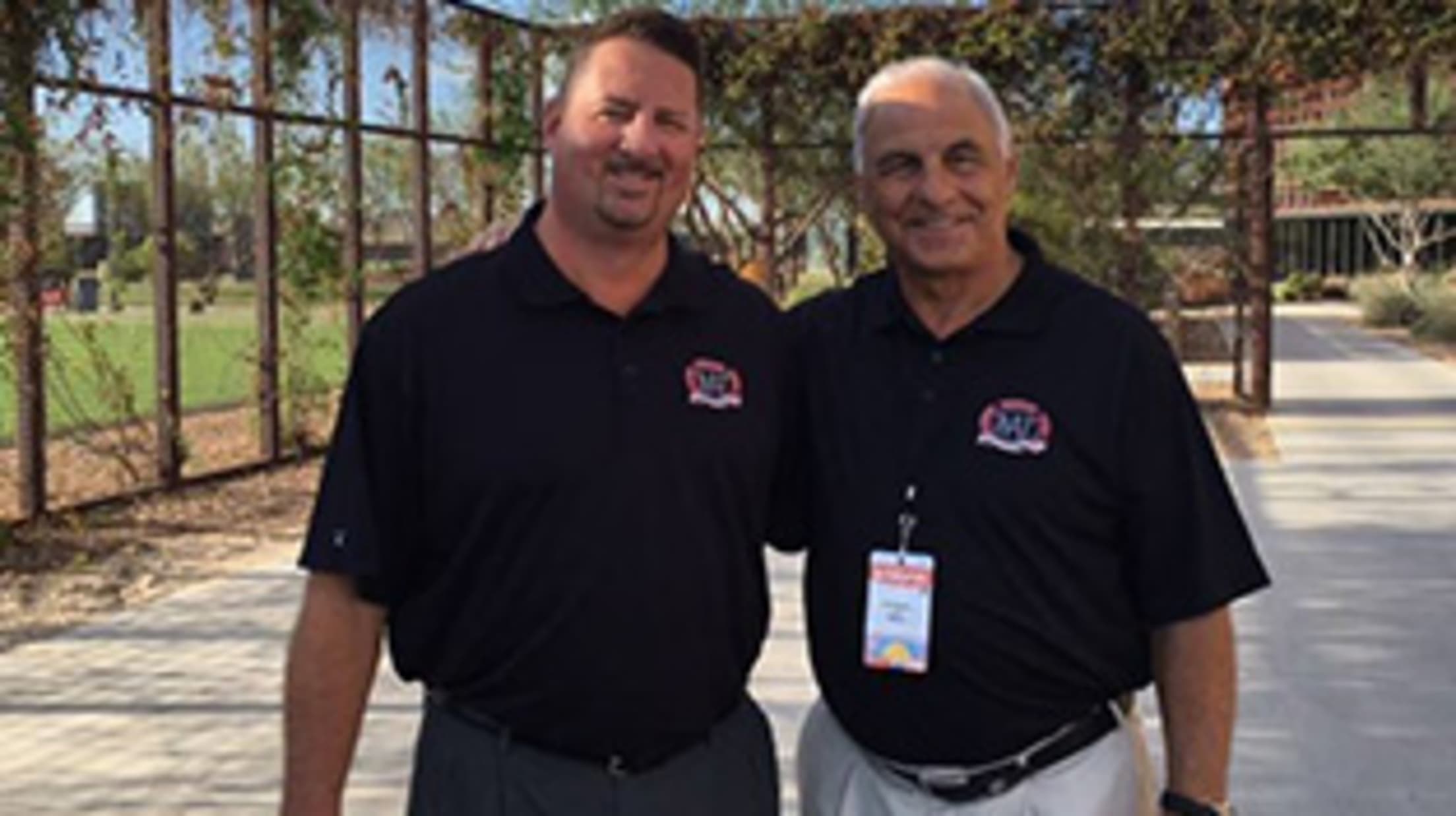 B.A.T. Grant Recipient Paul Fletcher and B.A.T. Director Sal Bando.
Although the assistance provided by B.A.T. is confidential, B.A.T. grant recipients Paul Fletcher, Andy Lane, Bernie Nunez, Bobby Estalella, Barry Lyons, Keith Brown and Clete Thomas stepped forward to share their testimonials.
Another highlight of the tour took place not in the clubhouse but on the field. The Philadelphia Phillies wore B.A.T. caps during batting practice to help show their support and bring awareness to the organization.