10 MLB stars who played in the Little League World Series when they were kids
Nothing puts the thrill of victory and the agony of defeat on display quite like letting a bunch of 12-year-old kids play baseball on national television.
Last season, Mo'ne fever swept across the country like a pandemic as the Philly native made all the boys look silly at the 2014 Little League World Series. While Davis' future in baseball has yet to be written, dozens of guys who got to play on that same big stage when they were her age went on to become MLB stars.
Here are 10 such names that you probably recognize.
Jason Bay
The 2004 NL Rookie of the Year is the only player on this list who grew up north of the border. His Canadian championship team from Trail, British Columbia went 1-1 in the 1990 Little League World Series. Bay went 2-for-5 with two walks and an RBI in the tournament that year. Over 11 MLB seasons with the Padres, Pirates, Red Sox, Mets and Mariners, he accumulated 1,200 hits.
Todd Frazier
The Todd Father! Cincinnati's honorary hometown hero won the 2015 Home Run Derby thanks to the first official buzzer-beater dinger in baseball history. But 17 years earlier, Frazier was homering in Williamsport to cement his status as an actual hometown hero in Toms River, N.J. Frazier and Toms River won the Little League World Series that year, and the team later travelled to Yankee Stadium, where Frazier got to stand on the field next to his idol: Yankees captain Derek Jeter.
Funny thing is ... Frazier later made the 2014 MLB All-Star Game at the hot corner for the NL, and Jeter started at shortstop for the AL team.
Gary Sheffield
Gary Sheffield led Tampa Bay's Belmont Heights Little League to the 1980 #LLWS title game. #throwbackthursday pic.twitter.com/4LbkHxDQoA

- Franklin Sports (@FranklinSports) August 21, 2014
Before he belted 509 home runs over 20 MLB seasons and helped the 1997 Marlins win the World Series, Sheffield was helping his team from Belmont Heights, Fla. reach paydirt in Williamsport. Back then, Sheffield was a pitcher who was worried about facing the team from Taiwan in the championship. Turns out his fear was validated when Taiwan beat Belmont, 4-3, in the 1980 championship game. You can hear him talk about his experience in the video up top.
Sheffield and his son -- Gary Sheffield Jr. -- are visiting Williamsport for this year's tournament as the father looks to inspire his son to seriously consider chasing a career in MLB.
Derek Bell
In 1980, one of Sheffield's Belmont Heights teammates was none other than Derek Bell, who later became known as one of Houston's "Killer B's."
He went on to play in 11 MLB seasons, most notably with the Astros, for whom he hit .334 in 1995. Bell appeared as a defensive replacement for the Blue Jays in the 1992 World Series and played in 144 games for the 2000 Mets, but did not see any action in that season's Fall Classic.
Jason Varitek
Jason Varitek will never buy another drink in Boston thanks to his helping hand in vanquishing the Curse of the Bambino with the 2004 Red Sox. Before that, though, he played shortstop, first base and catcher for the Altamonte Springs, Fla. Little League team that reached the 1984 championship game. 'Tek went 1-for-7 in the tournament but drew three walks.
In 1994, Varitek (and future Red Sox teammate Nomar Garciaparra) played on the Georgia Tech Yellowjackets team that reached the College World Series title game. Varitek is one of two people in the history of the sport to play in the Little League World Series championship, the College World Series title game and the actual World Series. The other is Ed Vosberg, who played in the '73 LLWS and later for the University of Arizona and the '97 Marlins. (For what it's worth, Varitek's high school team won the Florida State championship his senior year.)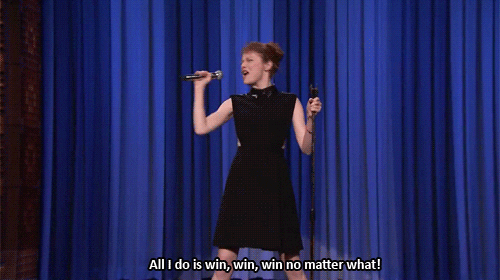 Randal Grichuk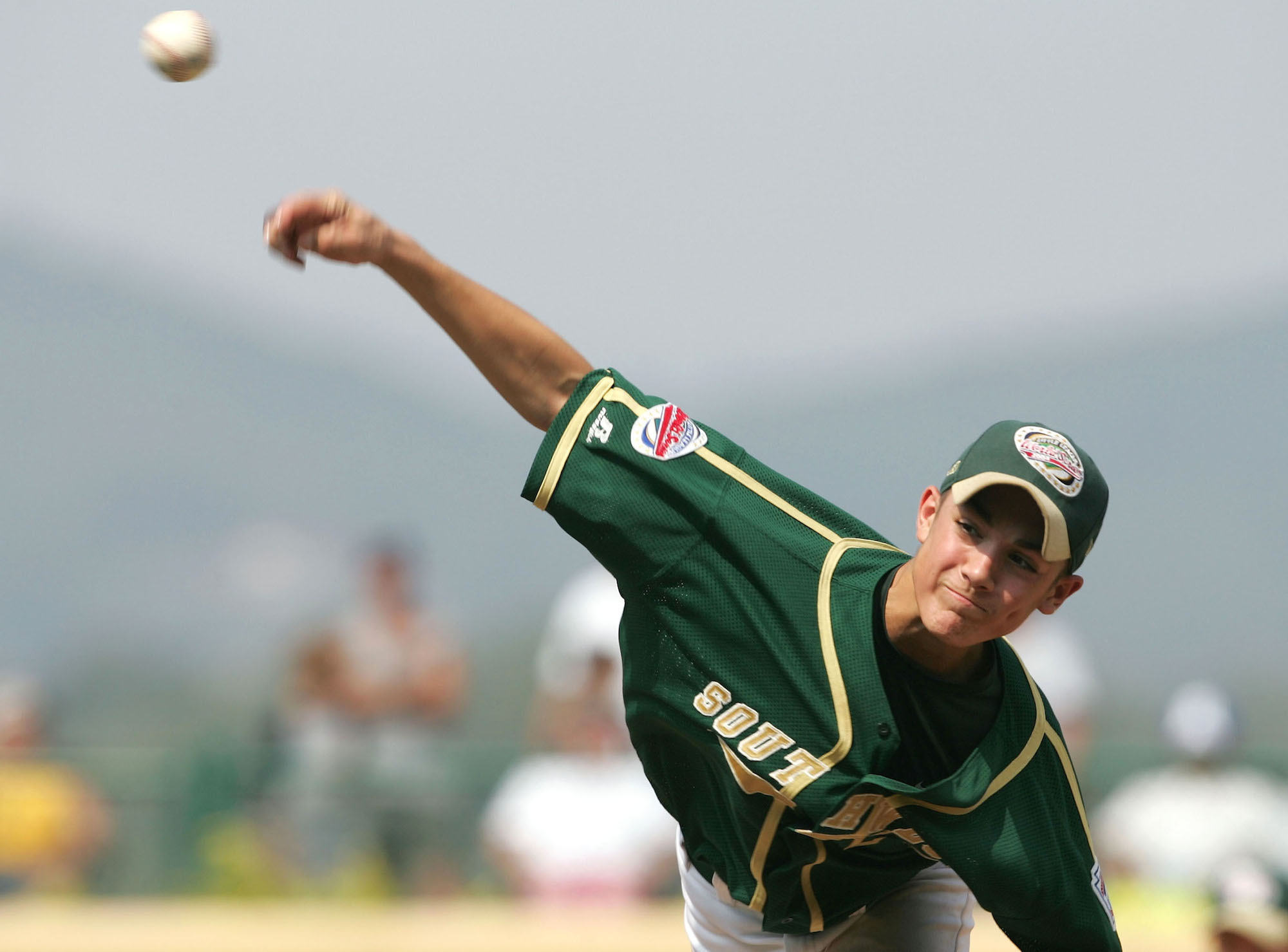 Like Derek Bell before him, Randal Grichuk appeared in back-to-back Little League World Series, but he did so a little more recently. The NL Rookie of the Year candidate led Lamar Little League to Southwest region titles in 2003 and '04 as a pitcher and first baseman. After a 4-for-9 showing in '03, Grichuk put on a clinic in the '04 LLWS, leading all players in hits, home runs, slugging and RBIs.
A decade later, he's helping the Cardinals to the best record in MLB.
Jonathan Schoop
Speaking of the 2004 LLWS, Orioles infielder Jonathan Schoop played a huge role in bringing that year's championship to Curaçao (along with teammate Jurickson Profar). Schoop logged multiple hits and RBIs against Wei-Chung Wang's Taiwanese team in International play, and later went 2-for-3 with an RBI in the title game against California. He also recorded the final two outs and earned a save for his troubles.
"It was the best experience of my life," Schoop said. "We were a small country and no one knew us. We went there and played really good ball and won it all. At 11 and 12 years old, going to the States, it was exciting to win it all. The best ever. It was some real exciting stuff."
Boog Powell
Before Boog Powell played in four World Series and won the 1970 AL MVP as an outfielder for the Orioles, he was a power pitcher for the 1954 Little League World Series team from Lakeland, Fla. This was before there were sensible limits on how frequently a kid could pitch, so Powell threw in 11 games leading up to that tournament. His team was eliminated by the squad from Schenectady, N.Y.
The funny part about that is that Major Leaguer Jim Barbieri was on that Schenectady team and later appeared as a pinch-hitter for the Dodgers in the 1966 World Series ... against Powell's O's.
Colby Rasmus
In 1999, Colby Rasmus was on the Alabama Little League team that represented the South region at the LLWS. As is often the case, Rasmus was a pitcher back then, setting a record with 13 strikeouts in the Southern region championship game. They went on to represent the United States in the championship game, but not before beating a Little League team from Indiana that featured ...
Lance Lynn
And now it's time to change my pic for Game 4 starter, Lance Lynn. It's Little League Lance Lynn #LLWS class of '99 pic.twitter.com/6QP27kJxLX

- Tanner McClure (@tanman128) October 27, 2013
Lance Lynn -- who was briefly teammates with Rasmus on the 2011 Cardinals -- was on that Little League team from Indiana. Lynn gave up a grand slam in the '99 Little League World Series and says that, if he could give any advice to his 12-year-old self, it would be to throw a different pitch.
As a member of the 2011 Cardinals, Lynn became one of 12 players to play in the Little Leauge World Series and the actual World Series. When he appeared in the '13 Fall Classic, he became one of only five players to play in the LLWS and multiple World Series.
In total, 39 kids who played in the Little League World Series went on to play in MLB, including these Honorable Mentions:
Christian Bethancourt
Michael Conforto
Charlie Hayes
Lloyd McClendon
Lastings Milledge
Jurickson Profar
Wei-Chung Wang
Dan Wilson
The 2015 Little League World Series title game airs live on Sunday at 3 p.m. ET on ABC.
Teams in this article:
Players in this article:
Topics in this article: