LeBron James shouted-out a Little League World Series kid for saying LeBron is his favorite sport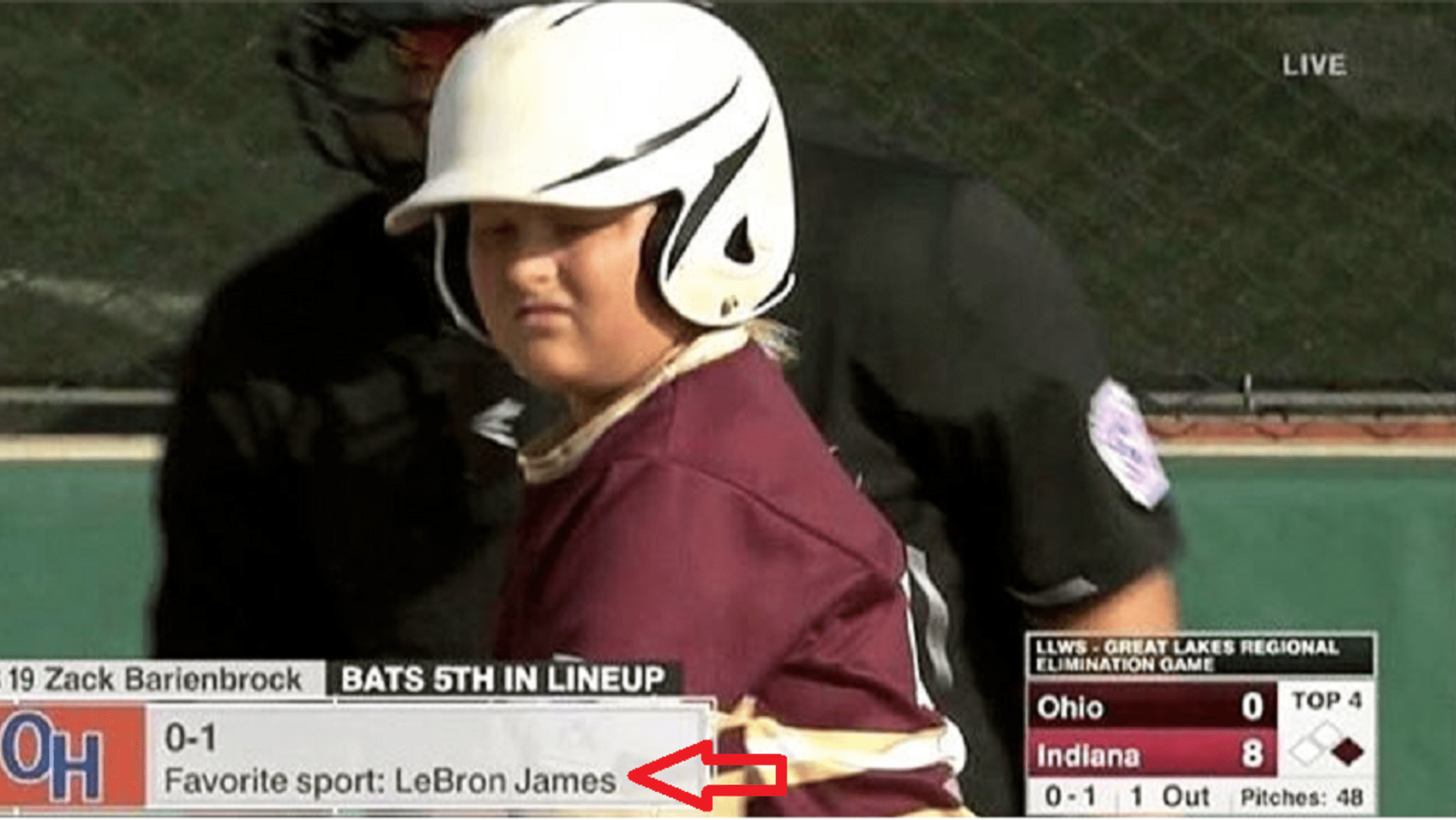 The Little League World Series does a great job giving some of the best youth ballplayers a chance to shine on the national stage, in front of audiences that haven't seen them play before. The broadcasts of LLWS games also provide viewers a chance to glean a bit of information about each player, be it his favorite MLB team, favorite athlete, and so on.
It also allows some kids to showcase their personality, like Big Al -- who hits DINGERS:
We stan Big Al.

(via @Ianmurray7) pic.twitter.com/wdyy41XInj

— Cut4 (@Cut4) August 11, 2018
New Albany Little League slugger Zack Barienbrock, meanwhile, hails from Ohio. For his team's game, he listed his favorite sport as LeBron James. Yes, favorite "sport" -- not "athlete," mind you. That's respect. The newest Lakers superstar (that's still weird to say, isn't it?) noticed Zack B.'s compliment, and gave him a social media shout-out of his own:
The King has spoken. #LLWS pic.twitter.com/X4QaSUrLvw

— Little League (@LittleLeague) August 12, 2018
Game recognize game.