11 Major Leaguers who first made their mark in the Olympics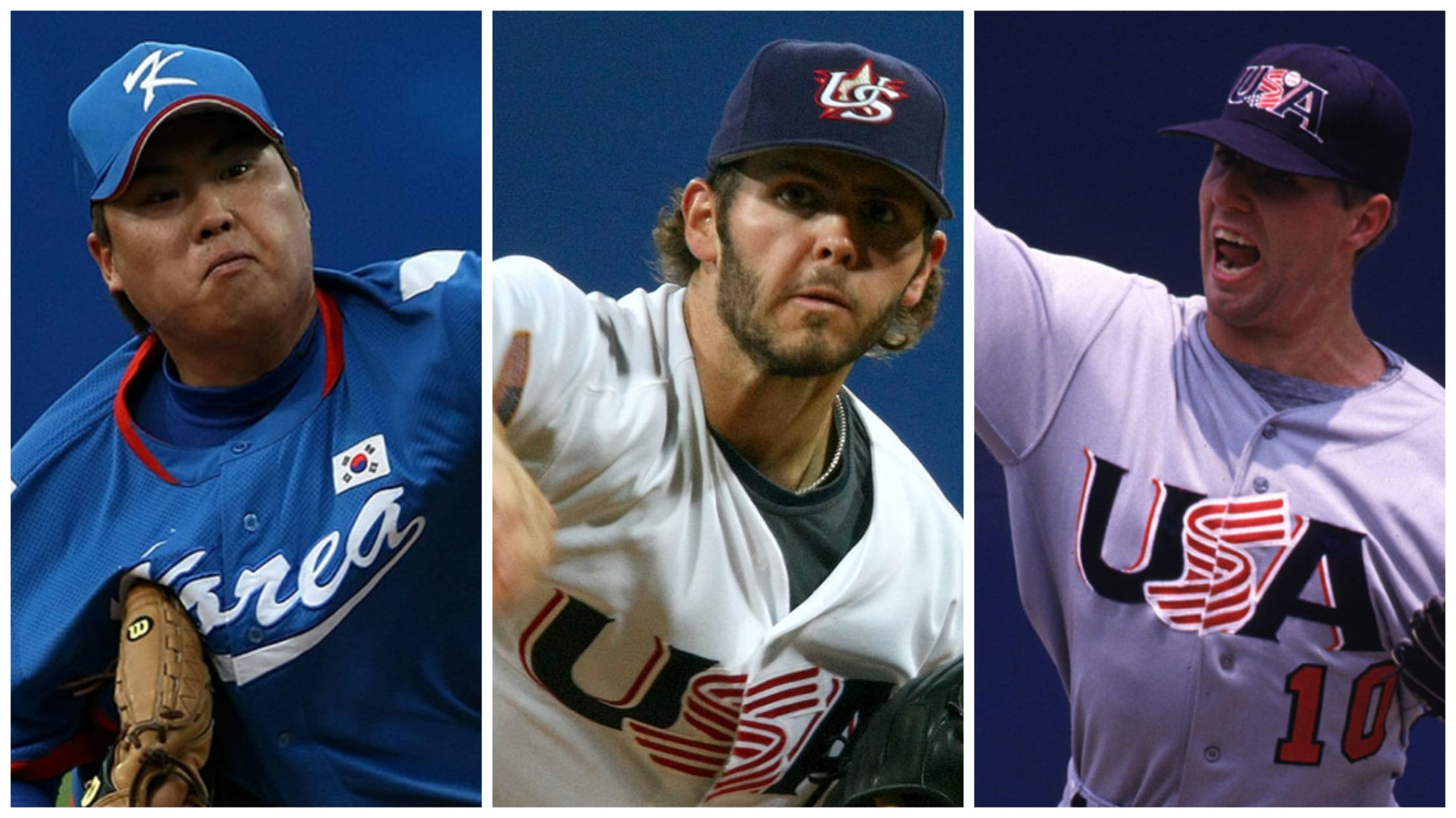 Baseball will return to the Olympics for the Tokyo 2020 games, and that should be exciting news for anyone who a) wants as much baseball as possible and b) wants a sneak peek of the world's best baseball players before they break into MLB. And who doesn't want that?
Baseball was a medal event in the Olympics from 1992 until 2008, but it was featured in the games beginning in 1904 (which is why plenty of MLB stars before '92, like Mark McGwire, have sported Team USA's duds). For those 16 years, the tournament featured some of MLB's best players doing their thing well before they broke into the bigs. To celebrate baseball's impending Olympic return, and in honor of the international competition under way in Brazil right now, remember these 11 notable performances from Major Leaguers before they were Major Leaguers.
Stephen Strasburg
Strasburg was heading into his junior year at San Diego State when he took two weeks of his summer vacation to play with 2008 Team USA in 2008 -- the first college player on the team since the 1996 games, after which Team USA switched to allow professional players. In a preview of the Beijing Olympics, The New York Times hailed him as "A pitcher with the talent to take on the world," and Strasburg did not disappoint. Though he went 1-1, he struck out 16 in 11 innings and walked just one batter.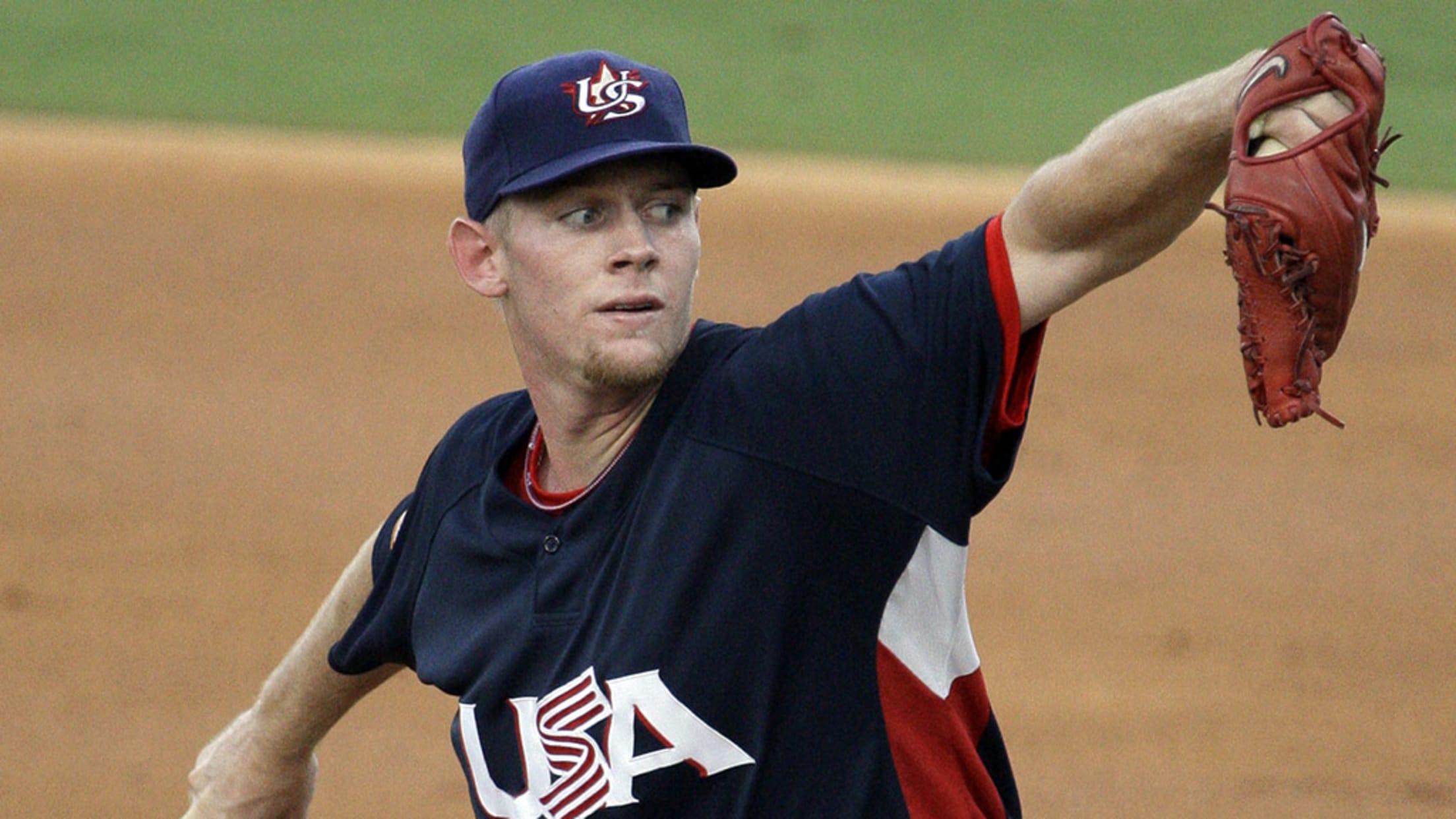 R.A. Dickey
How long has Dickey been a world-caliber pitcher? Well, he pitched in the 1996 Olympics as a 21-year old -- before he developed his knuckleball -- and is the only member of that bronze medal team still playing in MLB. He went 2-0 in the tournament -- including one complete game -- while striking out 12 batters over 12 innings. And yes, he's always had that #pitchface: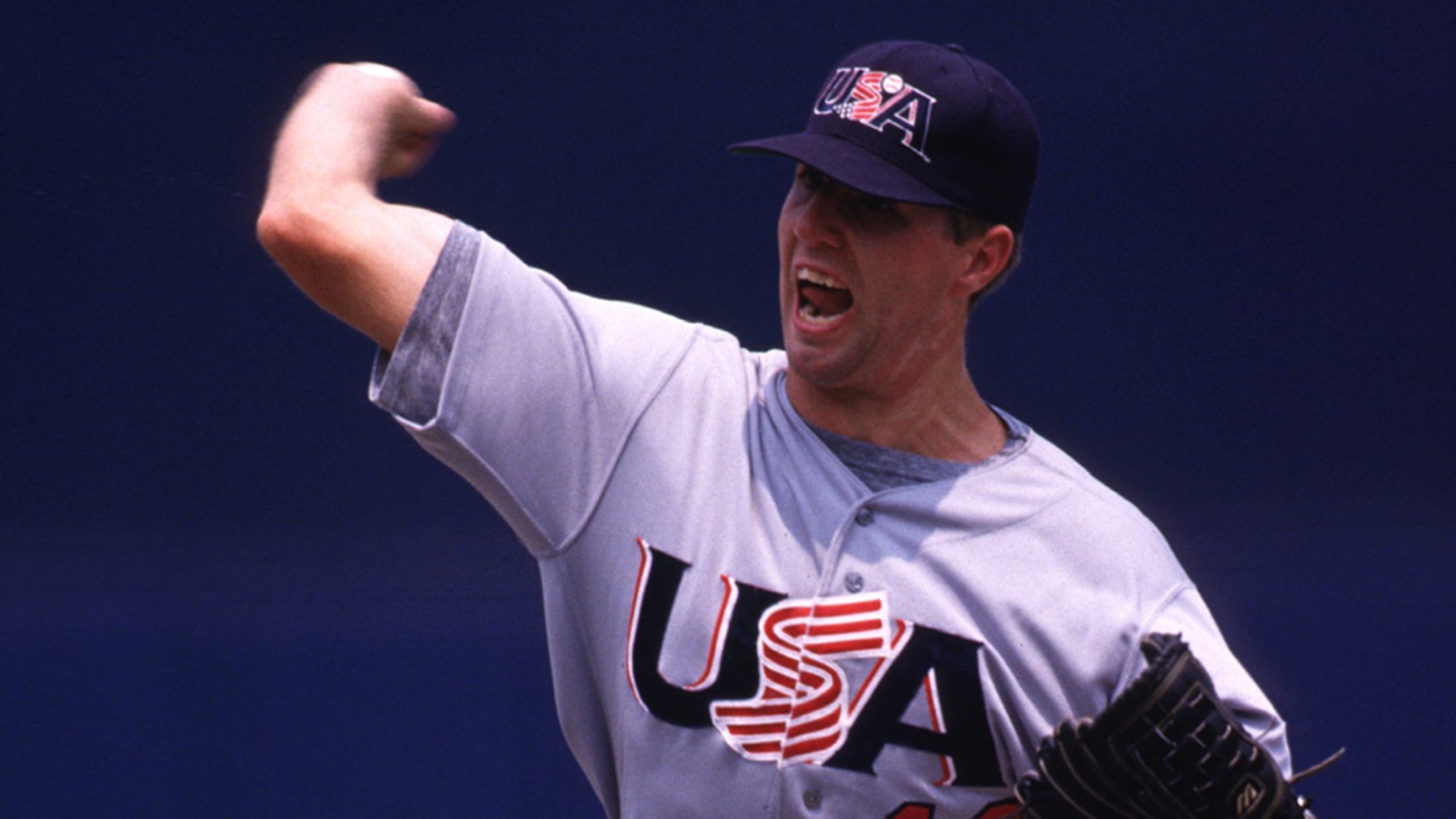 Jose Contreras
Cuba dominated Olympic baseball while it was a medal event, reaching the gold medal game in every tournament and winning three of them. Contreras was a mainstay in the rotation for the 1996 gold and 2000 silver medal teams -- particularly the latter, in Sydney, even though Cuba came up short (losing 4-0 as Team USA won its only gold medal). Contreras single-handedly pitched Cuba past Japan in the semifinals that year, notching nine strikeouts in a complete game shutout.
Jake Arrieta
Arrieta wasn't always the Cy Young Award winner he is today, but pitching for the 2008 bronze medal team, he gave us a preview. In his only start, Arrieta gave up two hits in six innings while striking out seven and getting the win over China in the preliminary round.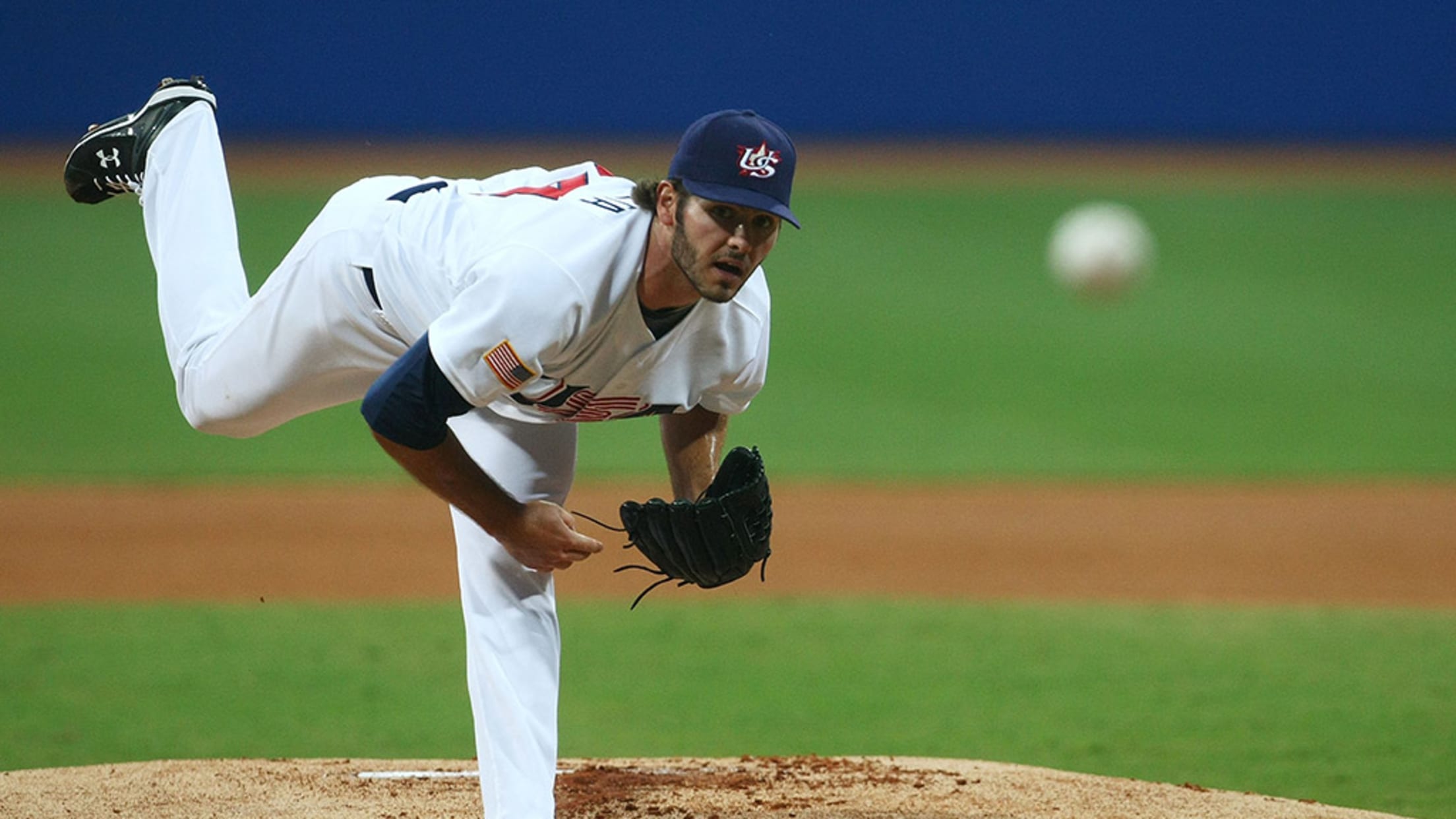 Hyun-Jin Ryu
Fun fact: Ryu is the last pitcher to win a game in the Olympics. He led South Korea to a 3-2 win in the 2008 gold medal game, pitching into the ninth inning, and finished the tournament with a 1.04 ERA. Maybe he'll come back in 2020 and become the first pitcher to win a game post-hiatus.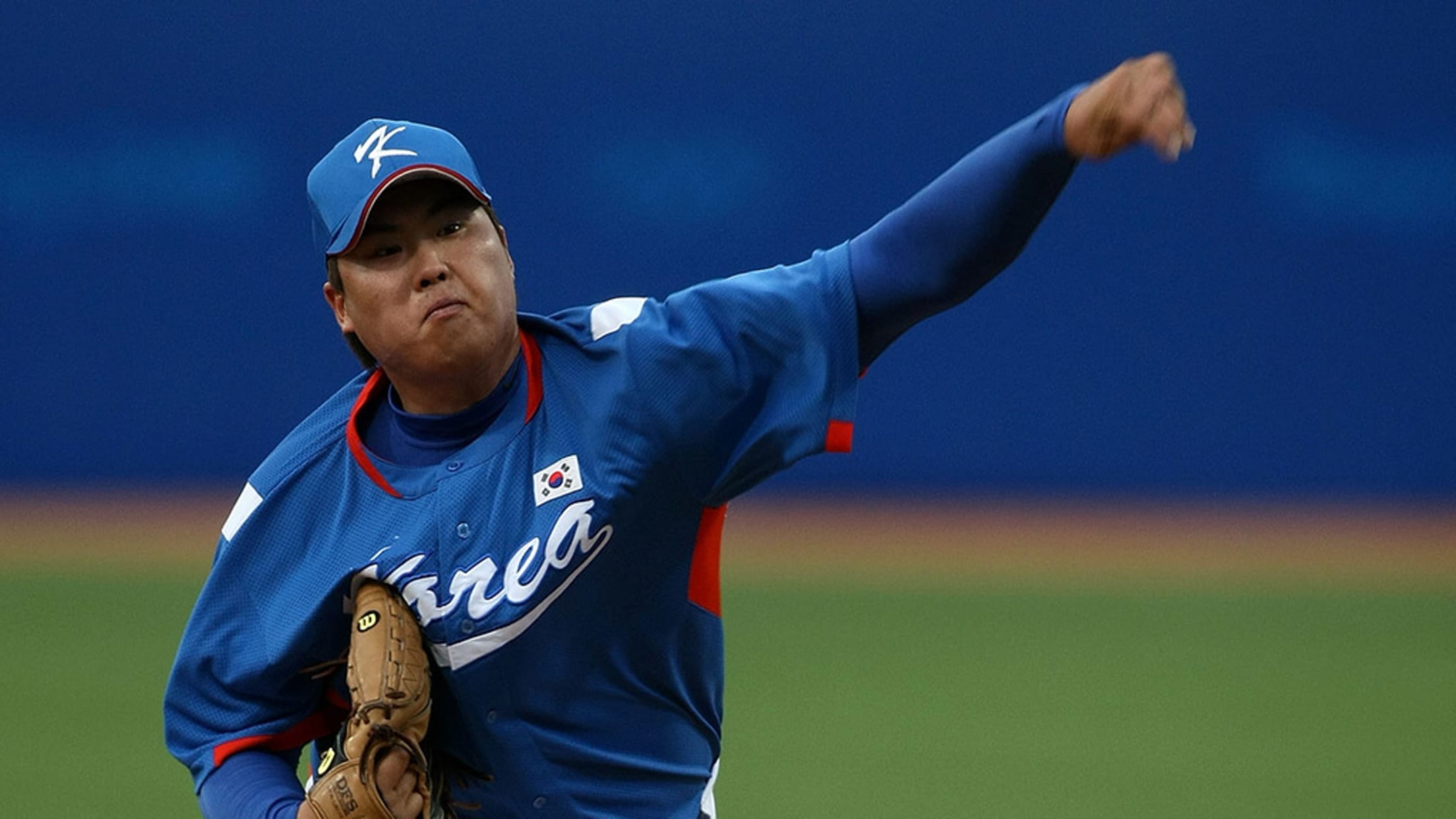 Jacque Jones
There's a case to be made that, in pure numbers, Jones had the best USA Olympic performance, ever. In 1996, he went 15-for-38 with five home runs, two triples, a double and 13 RBIs in nine games for a U.S. team that took home the bronze medal. The U.S. hit a lot of home runs that year -- 32 total, including five in a game twice in a row -- but Jones tied Warren Morris for most on the team and the most ever hit in a single Olympic medal tournament.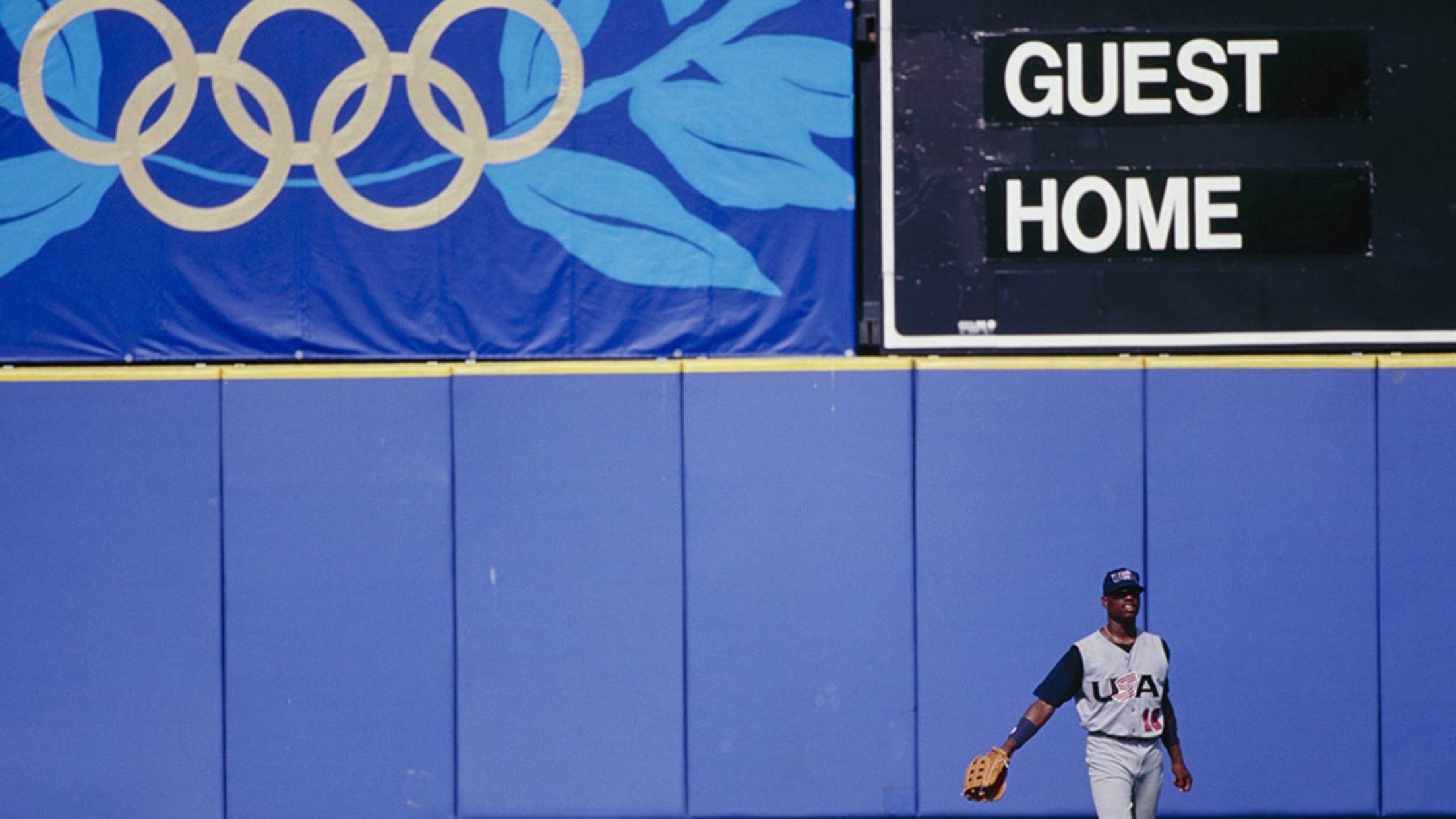 Daisuke Matsuzaka
Remember when Matsuzaka made his MLB debut on Aug. 5, 2007? He struck out 10 batters in seven innings, throwing 108 pitches. But seven years prior, he pitched for Japan in Team USA's first game in the 2000 Olympics. The 20-year-old Dice-K went 10 innings (the U.S. won in 13), notched five strikeouts and "probably threw around 135 pitches." It was America and MLB's first taste of what was to come. After the game, U.S. manager Tommy Lasorda summed things up:
"He pitched a heck of a game, but I'm not surprised.''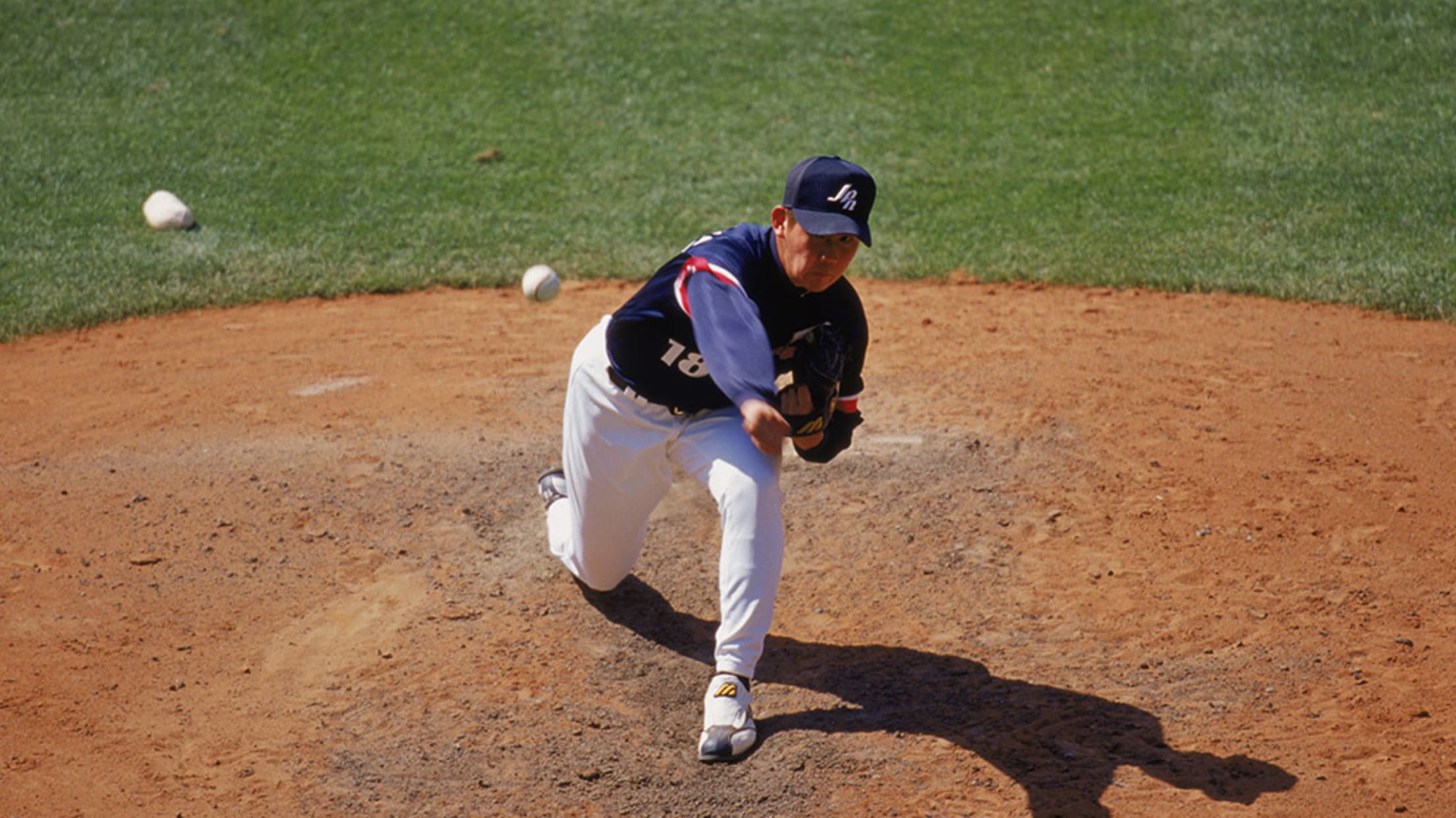 Yu Darvish
Darvish's performance for Japan in the 2008 Olympics was memorable because it was very un-Darvish like. Yes, he struck out 10 over seven innings, but he went 0-1 for a team that ended up fourth in the tournament.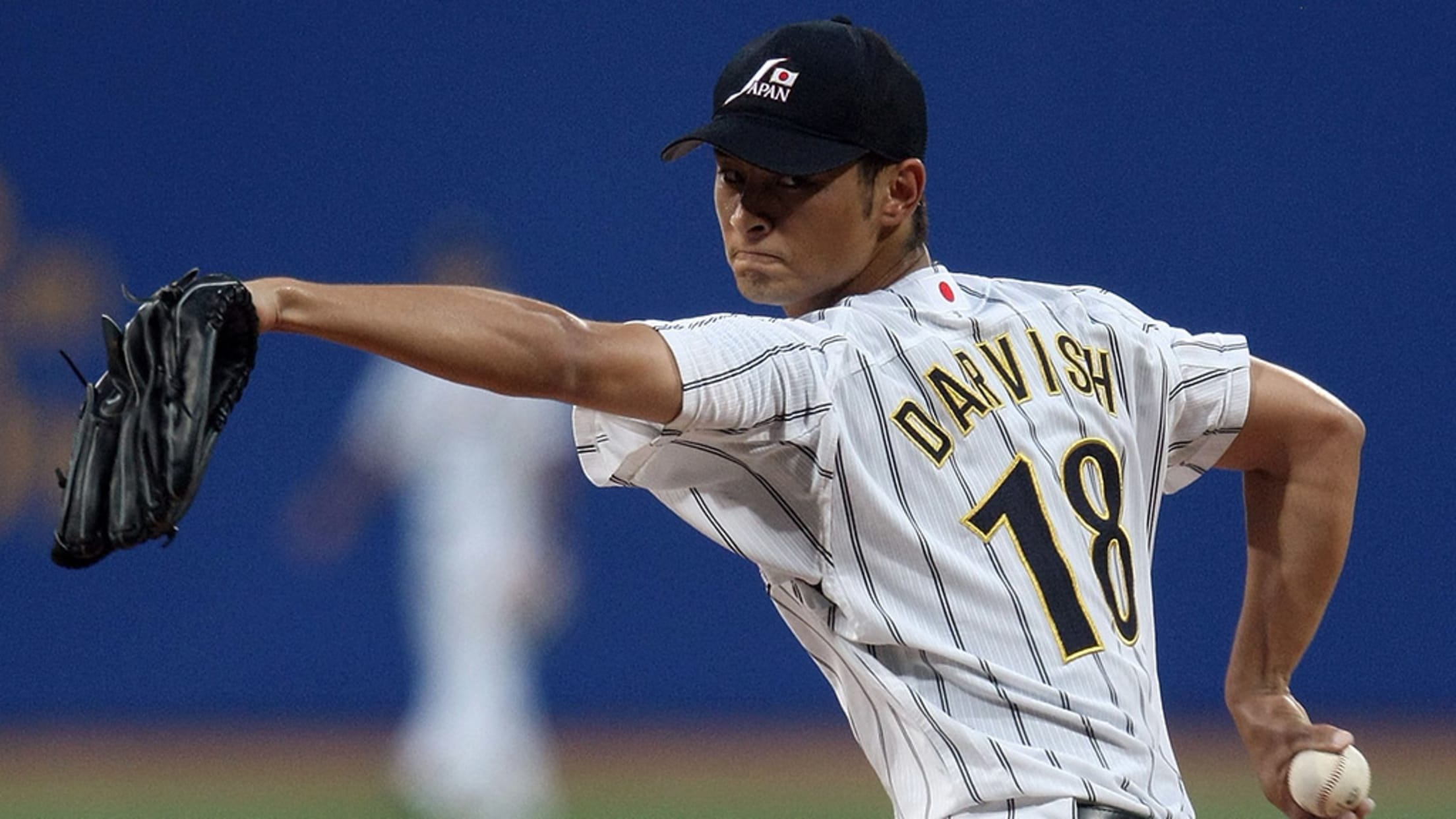 Dexter Fowler
Fowler gave a very Fowler-esque performance in 2008: He went 7-for-28 with three doubles and a triple at the plate, and played rock-solid defense in the outfield, helping the U.S. bring home the Bronze.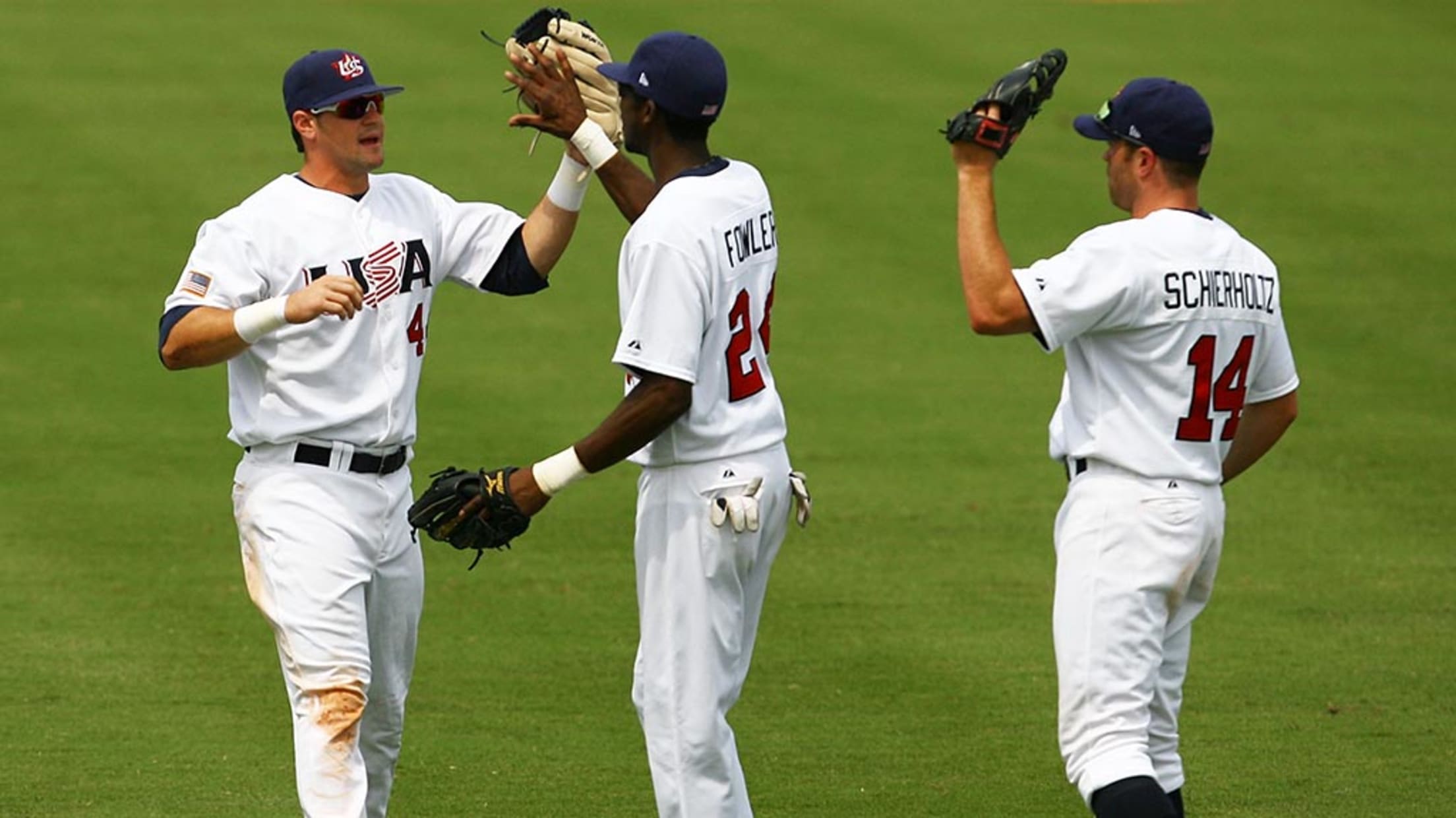 Doug Mientkiewicz
Yes, Doug Mientkiewicz -- in fact, Team USA may have never won its only Gold Medal without him. Mientkiewicz went 12-for-29 in the tournament, with two home runs that were the definition of clutch. His first was an eighth-inning grand slam against South Korea that spurred the U.S. to a 4-0 victory in the preliminary round. His second guaranteed the U.S. a medal: A walk-off home run that once again defeated South Korea and sent the team to the Gold Medal game (which it won), punctuated with what might be the best bat flip we've ever seen on an international stage.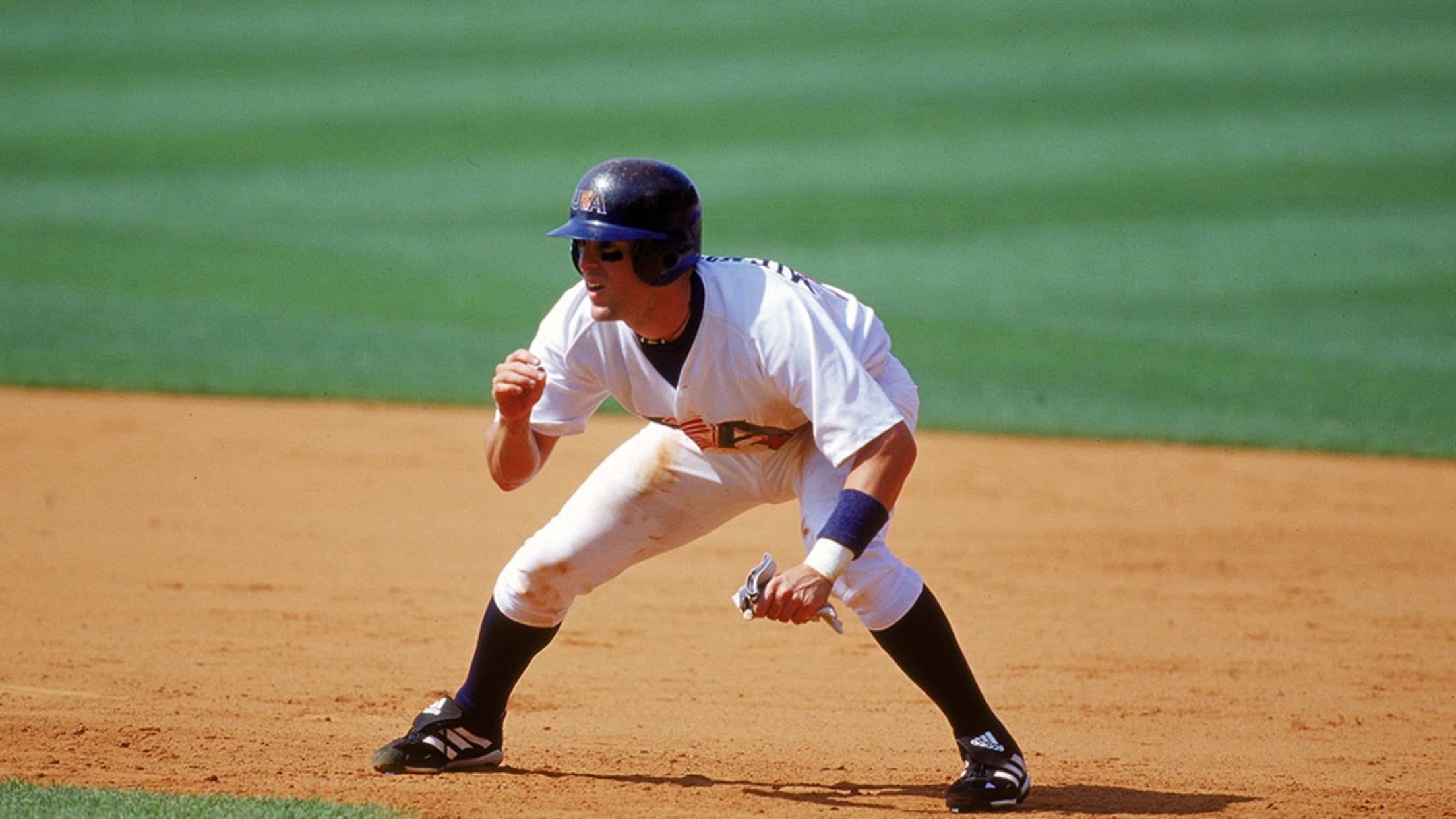 Nomar Garciaparra
Batting .200 on the only U.S. team that failed to medal doesn't necessarily make for a notable performance, but Nomar's 90s cool certainly does: